Best Places to Stay in Ocho Rios Jamaica
Nadia Podrabinek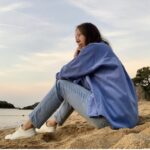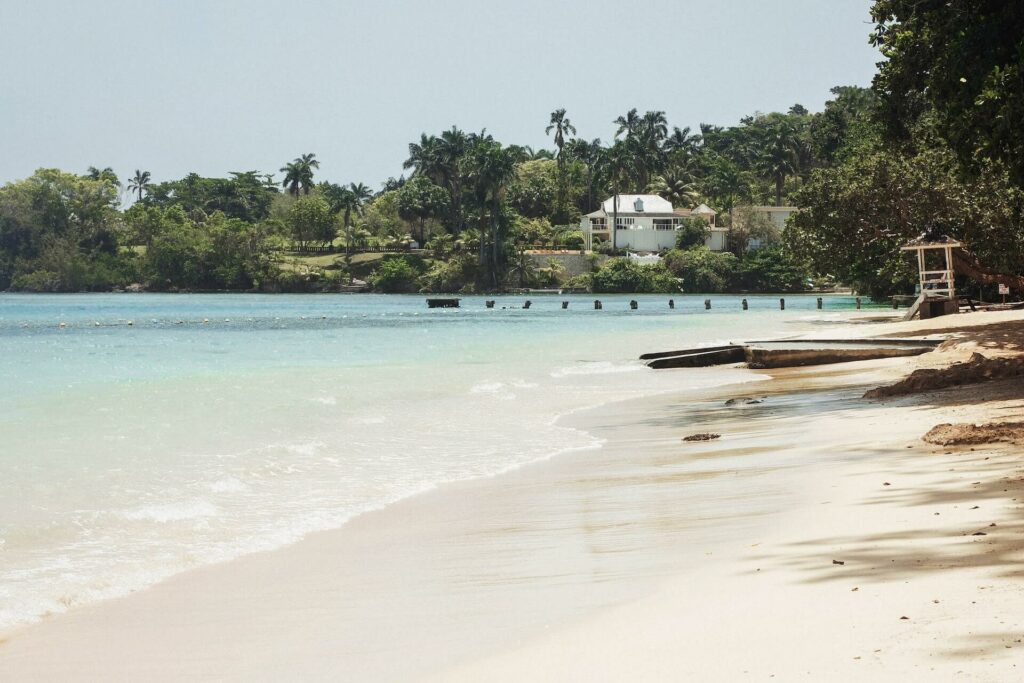 They say leave your worries under the palm trees, and what better way to unwind than being under Jamaican palm trees?
The island of Jamaica, a piece of heaven on earth, has become one of the most popular holiday spots, attracting tourists from every corner of the world. You might wonder why you are only discovering its popularity so late. Unfortunately, due to Covid-19, many travel restrictions were put in place, limiting the entry of tourists into the country.
Fast forward today, and you are now welcome to explore the Jamaican spirit in full swing in Ocho Rios, a small town in Saint Ann on the northern coast of the Caribbean.
Let's walk through the best places to stay in Ocho Rios to make sure you have the best time during your stay.
Read also: What to do in Ocho Rios
Best Places to Stay in Ocho Rios, Jamaica
The number of impressive accommodations that can match your travel budget in Ocho Rios is really huge. There are budget-friendly hotels to world-class resorts that you can stay at without giving your arm and a leg, with heaps of fun things to do for tourists of all ages.
Before I dive into the accommodations list, let's get to know Ocho Rios a little bit.
Ocho Rios, also known as Ochi, is a Caribbean town best known for being home to the very first James Bond film. Moreover, the atmosphere in this resort town is a sweet blend of calm and celebration, with numerous beaches and natural attractions.
The Blue House Boutique Bed & Breakfast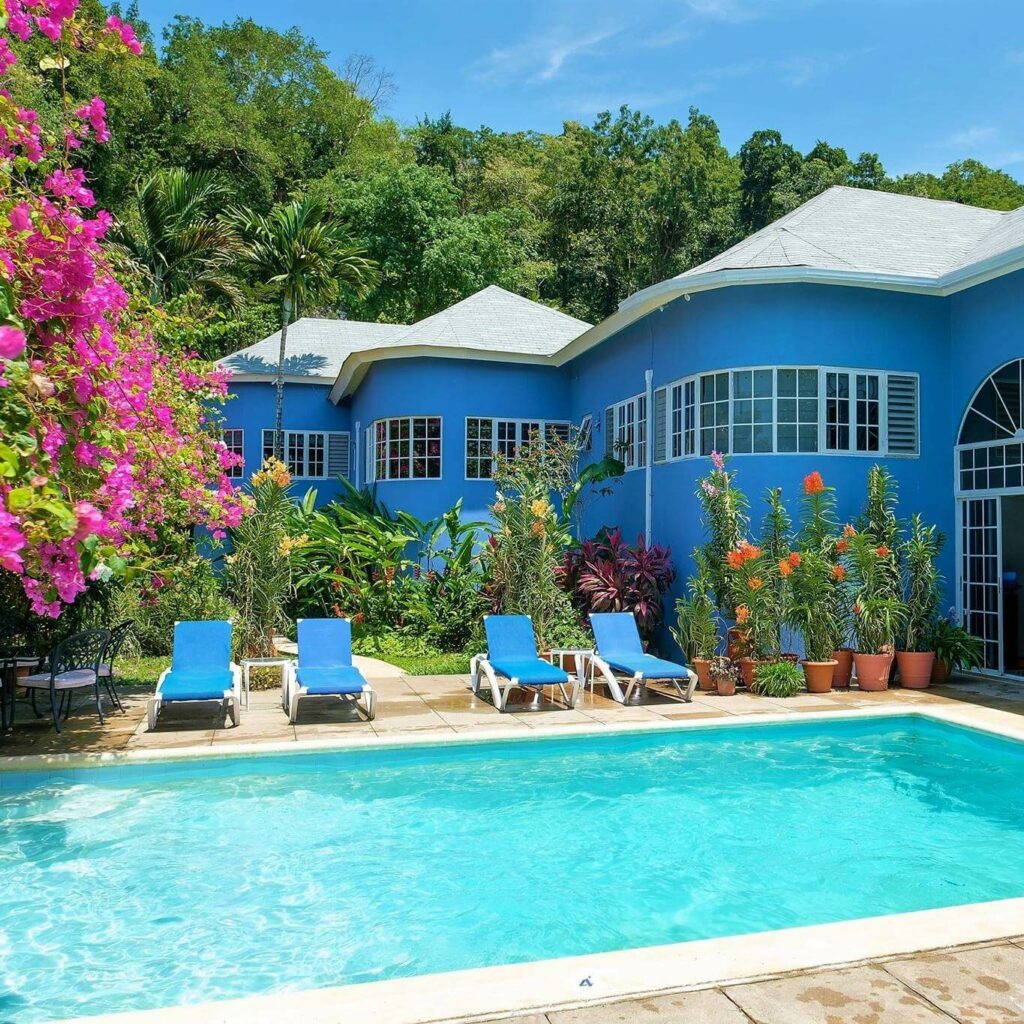 The Blue House Boutique Bed & Breakfast has a 4-star rating and is a great choice for young travelers who prefer a laid-back vibe with cute little rooms to relax. This warm B&B is only a 20-minute drive from Ian Fleming International Airport. As for food, it offers local flavors of Jamaican cuisine all day long.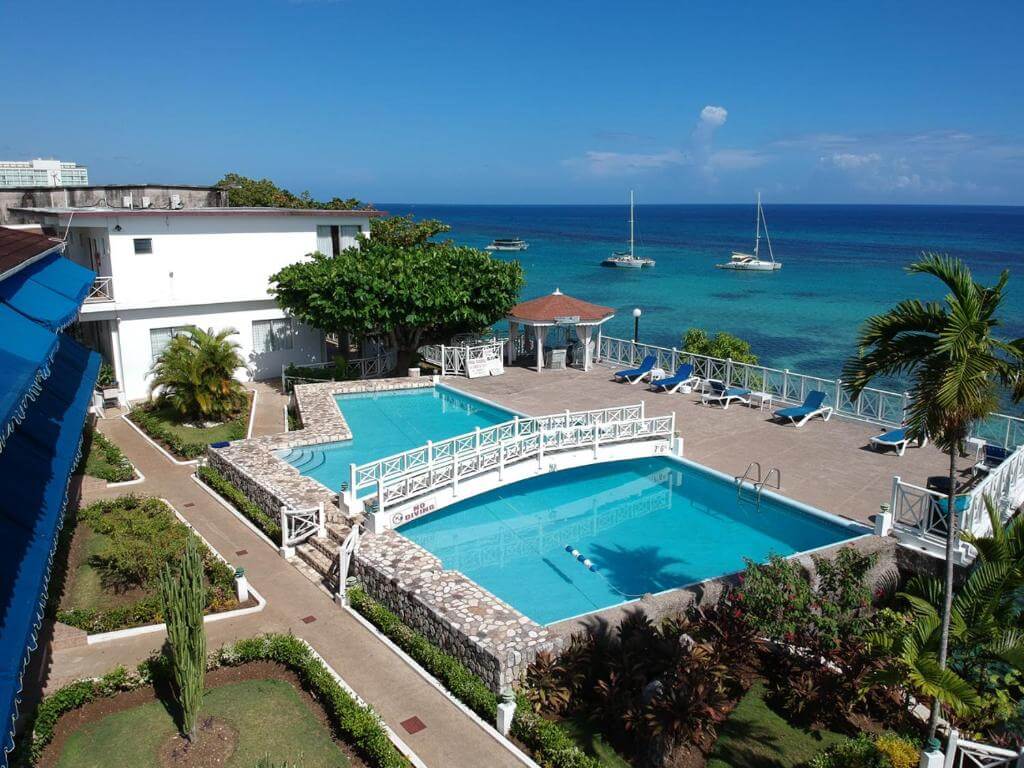 Hibiscus Lodge Hotel is the perfect depiction of the Jamaican air. The hotel is minutes away from the main town center, with panoramic views of the Caribbean from its rooms. The interior is calming and welcoming with native Jamaican décor.
And, to top it off, an in-house restaurant serves Jamaican cuisine, making this place an ideal option for budget travelers who want to experience the country's best.
Tip Be sure to ask the staff if there are any weddings coming up, prior your reservation.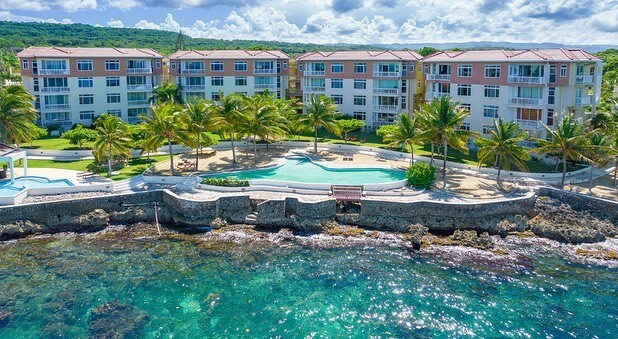 Whispering Seas Jamaica is an AirBnB rental complex located just a few minutes from the town center. The accommodation is very similar to a serviced-apartment experience with 2-bedroom seafront condos.
The apartments are cozy and perfect for big families or groups of travelers due to their large-sized rooms. As for standard rooms, there is a massive kitchen that you can take over during your stay at the Whispering Seas Jamaica.
Additionally, there is a cute swimming pool to cool off and relax. The highlight of this condo is the picnic area, where you can arrange your own barbeque party. Indeed, this place offers the right way to embrace and experience authentic Jamaican culture.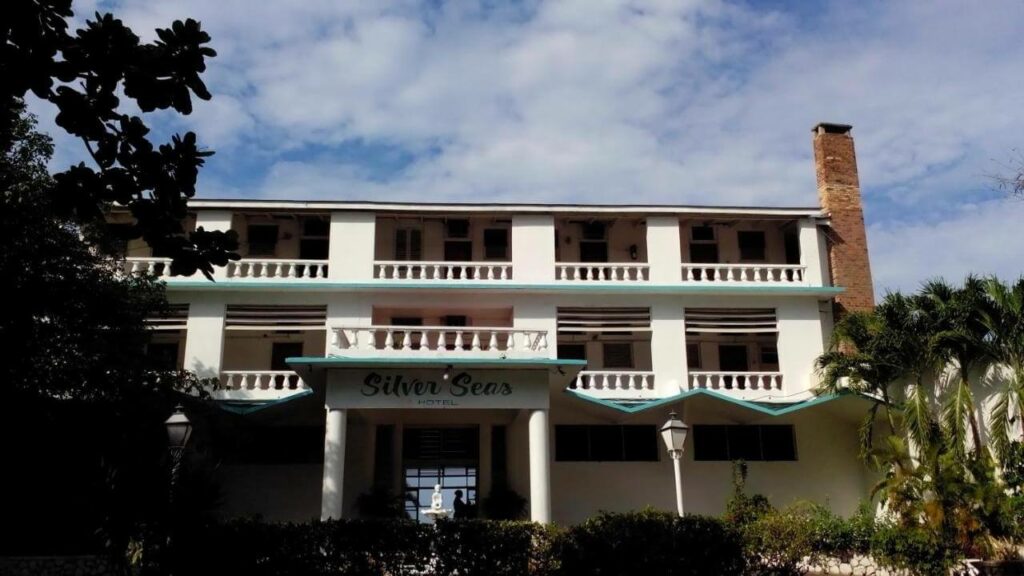 Silver Seas Resort Hotel is a homely hotel located across the seashore of Ocho Rios with breathtaking views of the ocean. There is a pool and dine-in restaurant at Silver Seas Resort Hotel. The verdict: a budget-friendly option but do not expect much.
Top 3 Luxurious Resorts in Ocho Rios, Jamaica
Searching for the best resorts in Ocho Rios, Jamaica, guarantees the two most important things that are valuable for travelers. Number one is the view – accommodation by the turquoise water, and number two is an all-inclusive hotel package.
Paying individually for food, entertainment, and lodging can often take the "relaxing" element out of the holiday. Hence, all-inclusive packages in Ocho Rios resorts tick all the boxes for tourists, especially if you are willing to shell out a little extra.
Many luxury resorts in Ocho Rios include private beaches and in-hotel activities, which is another reason for vacationers to enjoy their time fully without leaving the property.
Among the best resorts in Ocho Rios, Jamaica, I have included the four best ones to help you plan your tropical holiday in style.
One of Ochi's most luxurious and prestigious resorts is Moon Palace Jamaica. It is a 4-star hotel and resort-type accommodation located right next to the beach near Kono Falls and Dolphin Cove. This is a fabulous choice for party-loving visitors who want to explore the Jamaican nightlife inside the property. Put on your party hat, and dance the night away with the best beach music playlist.
Furthermore, Moon Palace Jamaica has various dine-in options with five restaurants and six bars inside the hotel premise; that simply exudes luxury at its best.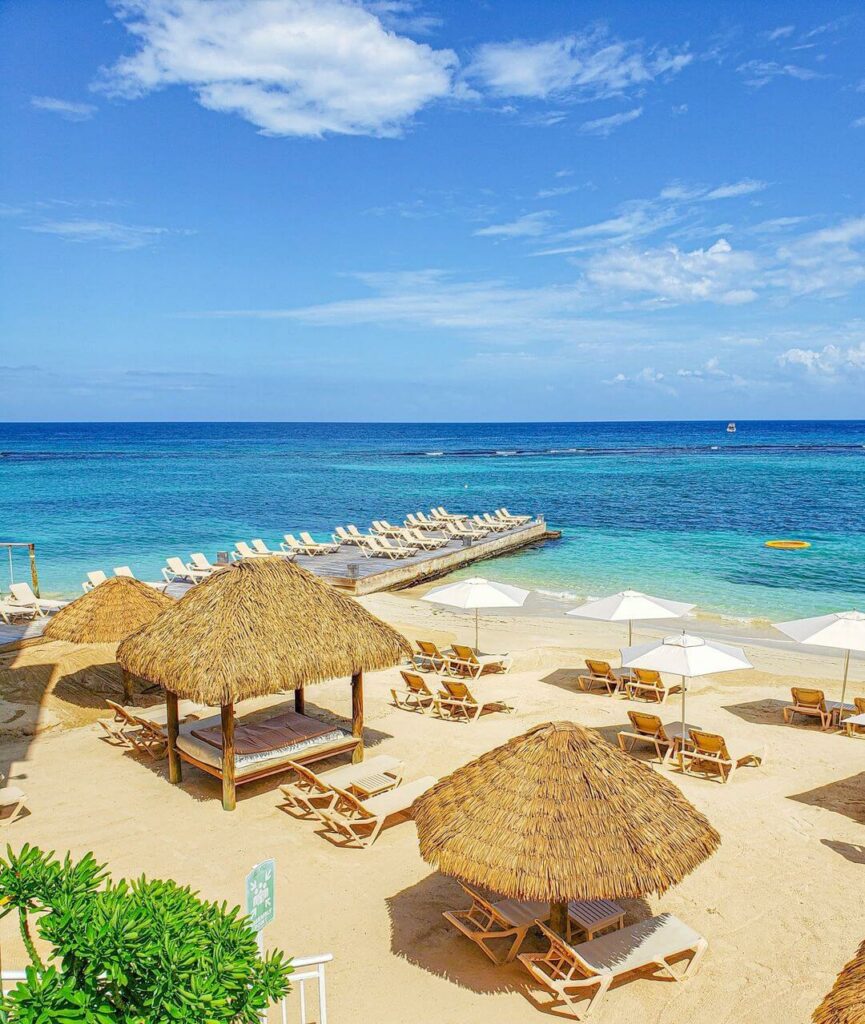 Located on the main street, an all-inclusive, adult-only five-star accommodation in Ocho Rios is an absolute delight for its guests. The resort has 74 suites with the most soothing and delightful ocean views, an on-site 18-hole golf course, and water sports entertainment included in the packages.
The accommodation options vary from private villas with individual swimming pools and beautiful scenic garden views. Moreover, like any other five-star hotel and resort, Sandals Royal Plantation offers multiple in-house restaurants, an A-grade fitness center, and live entertainment inside its premises.
For daytime activities, you can explore sightseeing excursions, or to experience tropical adventures, you can sign up for ziplining.
The highlight of service at the Sandals is that you will be allocated a personal butler during your stay.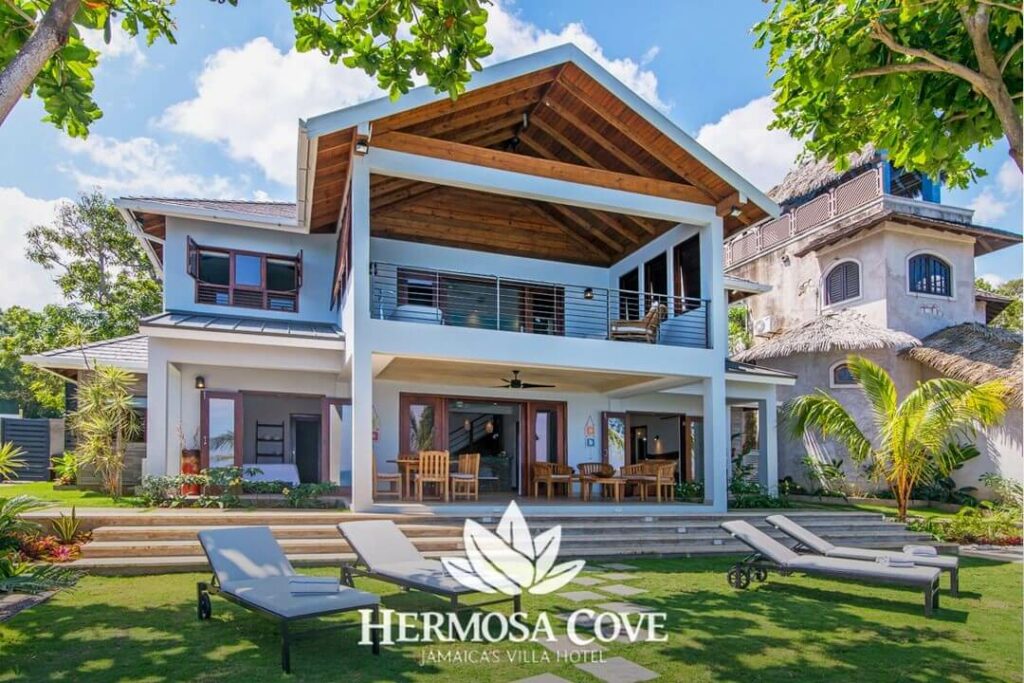 The spectacular Hermosa Cove is one of the best places to stay in Ocho Rios, Jamaica. It is a world-class Caribbean resort built on the Gold Coast, hugging a beautiful garden with lush landscapes on one side and views of the limitless sea on the other.
The resort's interior steals the show with its unique designs and impressive artwork worthy of conversational pieces.
The resort itself owns two private beaches, Christopher and Cove Beach. Both welcome their guests with excellent hospitality that includes waiter services and dining by the beach options.
Water activities such as snorkeling and kayaking are all-inclusive with hotel room packages. Additionally, trail walks, yoga centers, and outdoor spas are also available for guests to have a relaxing time on their island visit.
If you check room availability, you will notice they have various options. There are treehouses and single rooms with ocean views for solo travelers. At the same time, there are bungalows and villas for larger families.
Great things to do in Ocho Rios
A few basic must-know facts about the country and the best things to do while there so that your travel planning becomes even more effortless (you can thank me later!)
Ocho Rios is the tropical playground for natural attractions, water sports, dolphin encounters, nightlife, and much more.
Other than taking a dip on the beaches, some daytime recreational activities may include walking through rainforest trails, caving, river tubing, ziplining, etc.
The best locations where you can experience some of those activities include:
1. Dunn's River Falls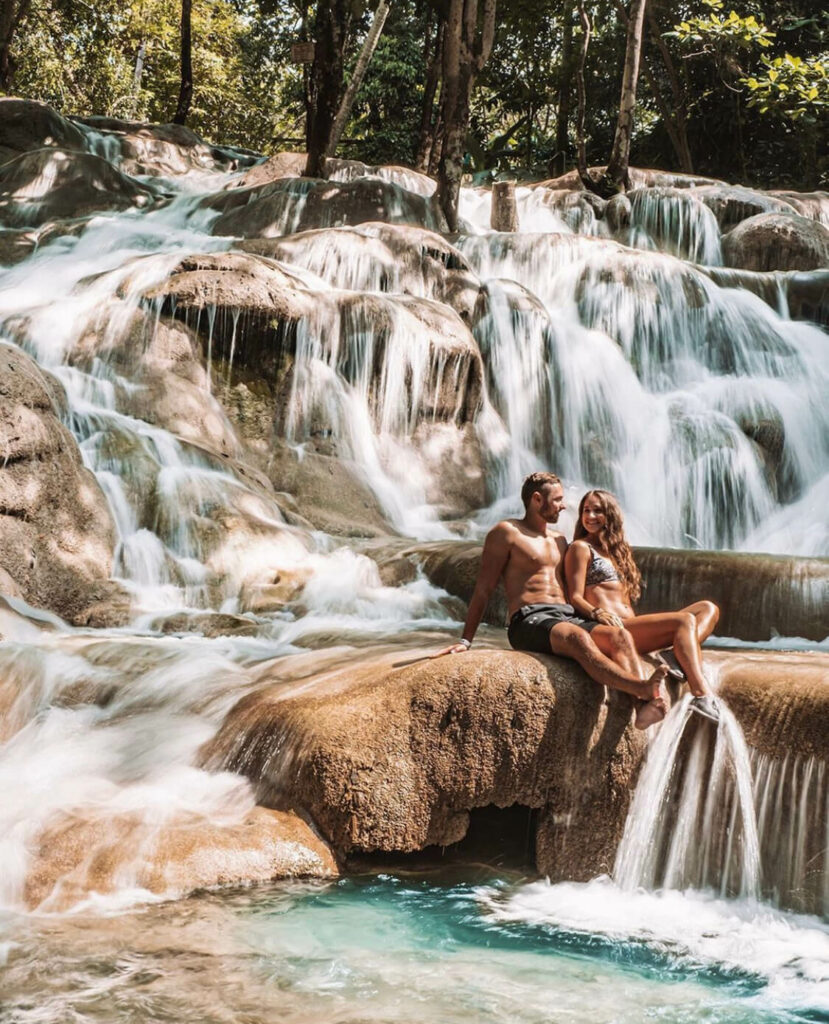 Dunn's River Falls is one of Jamaica's most precious treasures. It is a living wonder that continues to grow and renew itself, located at 960 feet near the riverside of Dunn River.
Not having Dunn's River in your itinerary is the same as not visiting the Eiffel tower when in Paris, for sure.
2. Blue Hole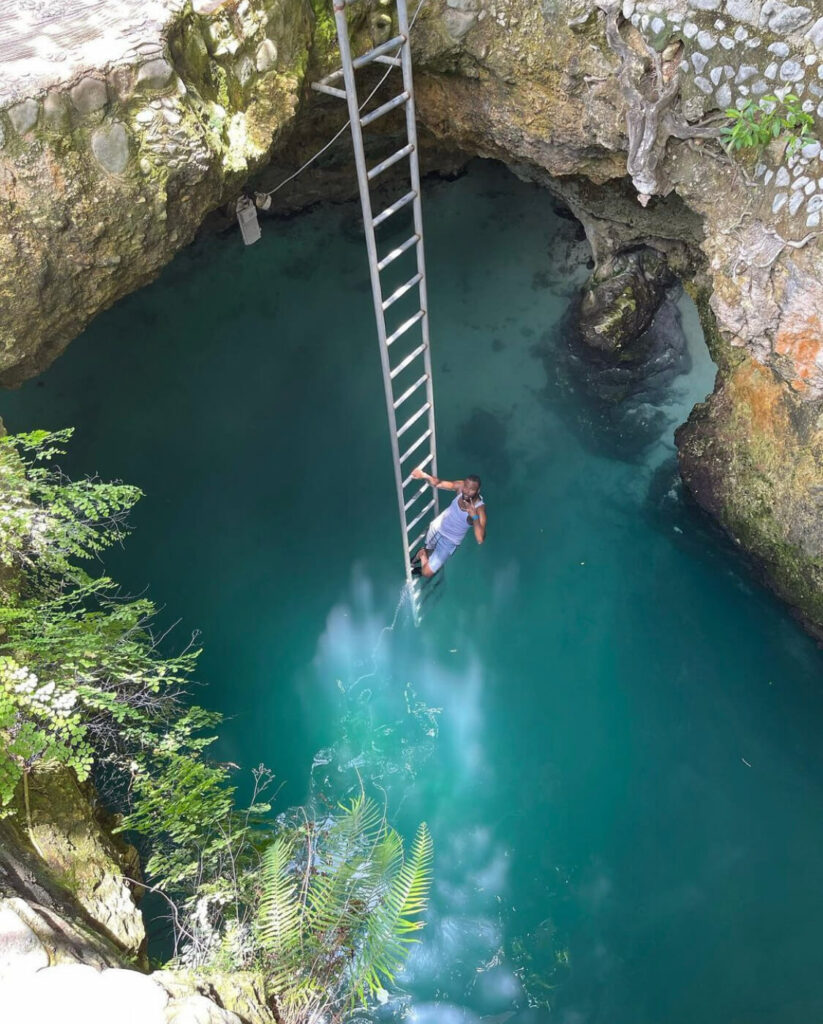 Another great attraction includes visiting the Blue Hole, especially if you are an adventure lover. It combines multiple natural waterfalls with lush greenery in the background. Tourists often jump off the mini waterfalls and dip in the Blue Hole's turquoise waters. Again, not adding it to your itinerary will make your Ocho Rios trip incomplete.
3. Ocho Rios Bay Beach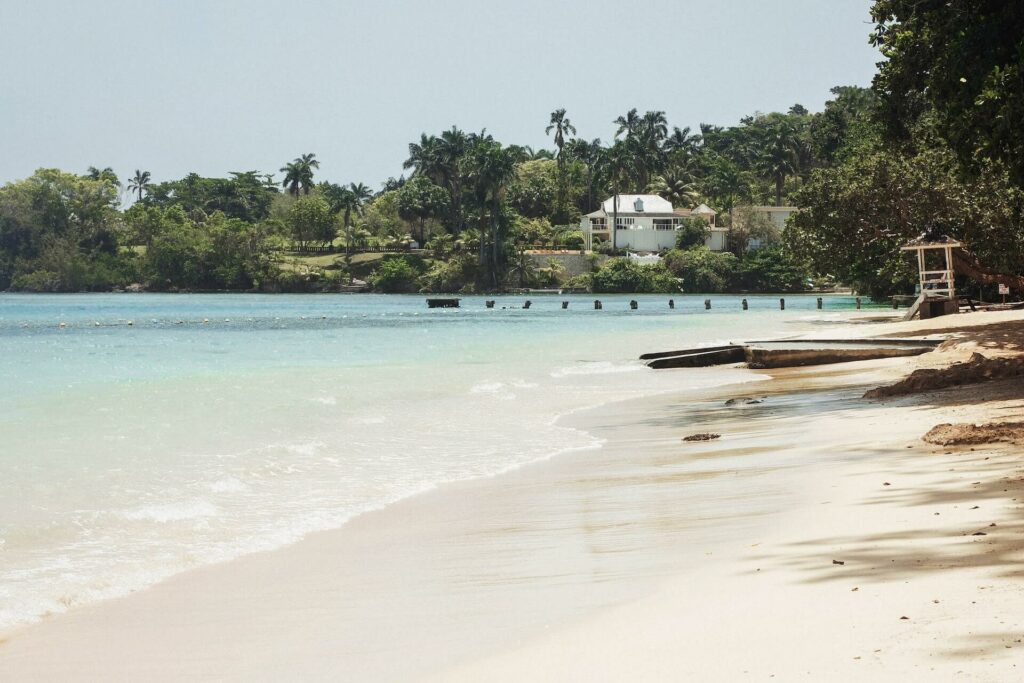 Ocho Rios Bay Beach is at the top of the list of the best beaches; the turquoise water and warm air make this place a must-visit when you are in this northern Jamaican town. It is packed with beach-like activities that will keep you busy for an entire day.
4. Ocho Rios Port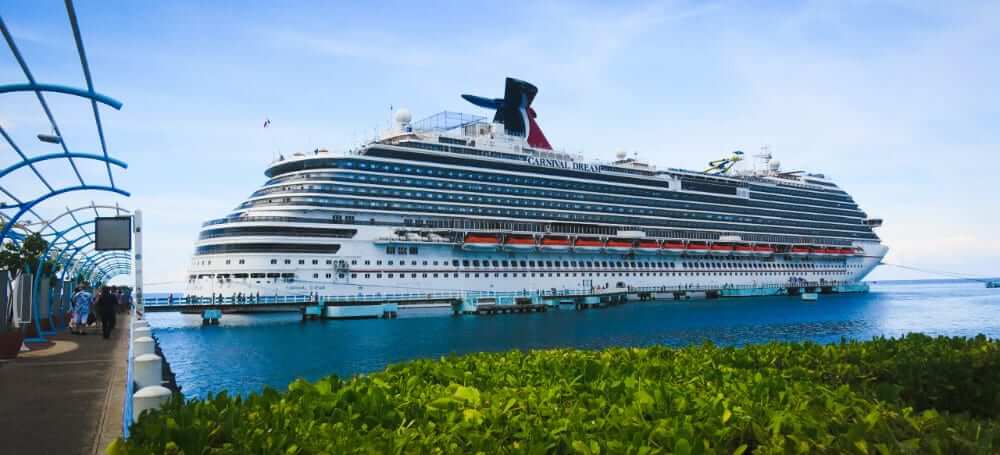 Take a walk down the coast to reach Ocho Rios port for gigantic cruise ship watching. It is not an everyday sight for everyone, especially tourists traveling from bustling cities.
The Jamaican Climate
You never have to worry about bad weather in Jamaica. The warm air and laid-back vibe last all year round to welcome people from around the globe. There is no significant change in temperature, even during the winter months. The sea remains warm, waiting for its visitors to unwind and relax all year.
However, for a smooth time in Ocho Rios, you may want to look out for hurricanes and heavy rainfalls.
I recommend visiting Jamaica from November to May, which falls during the off-season when you can explore every corner of the island while avoiding crowds and benefiting from lower prices.
Final Thoughts
While Ocho Rios is one of the best places to visit in Jamaica, there are many other places to explore. Feel free to look up banana boat rides in Montego Bay or sea caves in Negril, especially if you want to examine many parts of Jamaica. But even so, Ocho Rios can easily be the highlight of your trip.
I hope this list of the best places to stay in Ocho Rios can help you plan the trip. Good luck! Inna Di Morrows! (The Jamaican expression of "see you" or literally, "in the tomorrows").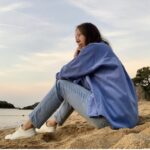 Hello, my name is Nadia.
I usually write about traveling (there are so many places to fit all the lifestyles), relocation (finding a job overseas or moving without losing an income), and living in a foreign country (adapting to a different culture and mentality). Follow me on Twitter, Facebook, Instagram, or LinkedIn!
This post might include some affiliate links. If you make a purchase through these links, I may earn a small commission at no additional cost to you. I appreciate it when you use my links to make purchases.