1000+ Best Beach Songs Ever
Nadia Podrabinek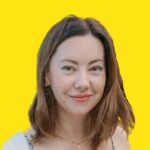 Written by Nadia Podrabinek
Hello, my name is Nadia. I usually write about traveling (there are so many places to fit all the lifestyles), relocation, and living in a foreign country (adapting to a different culture). My travels stretch beyond Spain, with journeys to the US, Italy, Norway, Portugal, and France. Relocating to Spain in 2018, I lived in cities from Barcelona to Madrid, currently calling Valencia home.  Follow me on Twitter, Facebook, Instagram, or LinkedIn! ... show more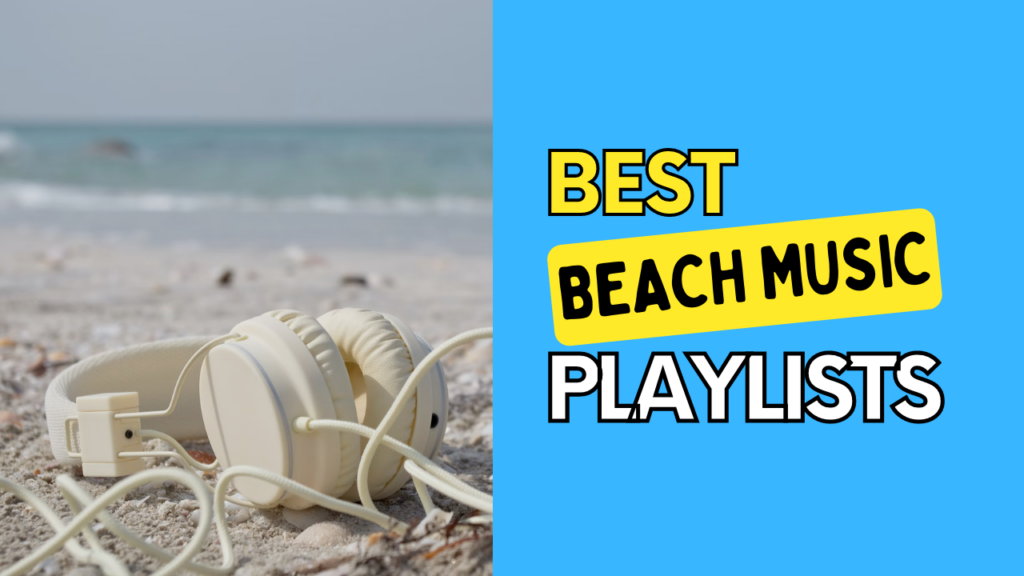 Beach days are the best, but sometimes you just can't agree on what to listen to.
In this post, I have prepared 1099 best songs for the beach and split them into 9 different genre playlists. From laid-back acoustic vibes to upbeat reggae jams, from old-school classics to today's hottest hits, I'm sure you will add some of these to your listening device.
Whether you are soaking up the sun, swimming in the ocean, or just relaxing with a good book, the right playlist can make all the difference.
What people say on Reddit
Let's Go Surfing – The Drums

I Was Denied – Thee Oh Sees

BREEZIN' – Masayoshi Takanaka

This Must Be the Place – Talking Heads

Sun's Out – Hoops

Hot Wax – King Gizzard & the Lizard Wizard

lukethebeard
Ride -. Twenty one pilots

Neighborhood – Dirty Heads

Butterfly – Crazy Town

2am – Slightly Stoopid

Stolen Dance – Milky Chance

Made – Eddie Zuko

Slow-Down_Turbo
Brazilian Soul – The Knocks, Sofi Tukker

Andrea – Bad Bunny

The Girl from Ipanema – Antonio Carlos Jobim

Island in The Sun – Weezer

Castaways – The Backyardigans

Waves – Miguel, Tame Impala

Who Loves the Sun – Jo.Ke, Nu

Over Here – Mk.gee

Summer Girl – HAIM

Ti Amo – Phoenix

the_niche_corner
Critical mistakes – 888

Guru – coast modern

Time zones – surfaces

Saturday sun – vance joy

I aint worried – one republic

A dream of you – far caspian

Young blood – naked and famous

locke-ethan
Best Beach Songs Overall (2023)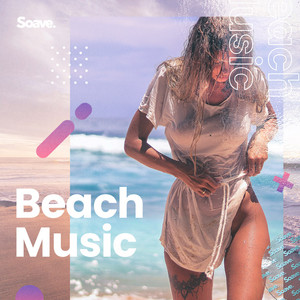 Featured artists: Cold Heart, Glass Animals, Ed Sheeran, Harry Styles, Surf Mesa, One Republic, Twopilots.
This playlist has some good summer vibes songs, for sure. It is the most listened-to playlist on Spotify and one of my favorites. It just fits your mood every time, even if you're outside of the beach and want to revive summertime memories.
151 song, about 7 hours
Reggaeton Beach Songs playlist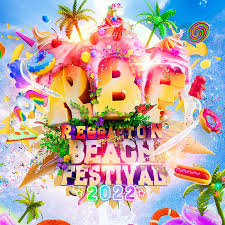 Reggaeton is a musical genre that originated in Puerto Rico in the late 1990s. It is a fusion of reggae, hip hop, and salsa and has catchy rhythms with sexually explicit lyrics.
The most famous reggaeton artists are Bad Bunny, Daddy Yankee, Wisin & Yandel, Don Omar, and Pitbull. It has become one of the most popular music genres in LatAm and the Caribbean, and its popularity is growing in other parts of the world as well. However, many people still dislike it. On which side are you?
87 songs, about 5 hours
Relaxing Beach Music playlist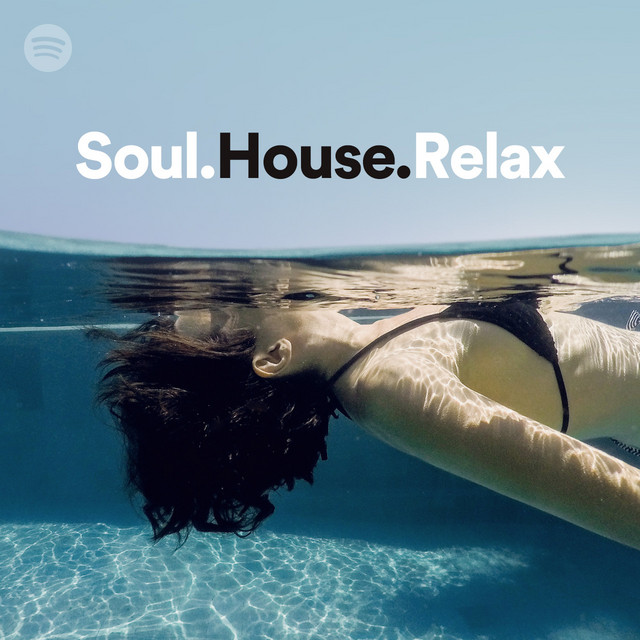 Chillout music is all about relaxation and vice versa. This playlist is perfect for a day at the beach or when you need to leave the stress zone. The beats are usually slow and mellow, and the lyrics often focus on themes of love, peace, and happiness. It makes this music a perfect antidote to the hectic pace of modern life. Give it a try!
150 songs, about 7 hours 30 minutes
Beach Deep House playlist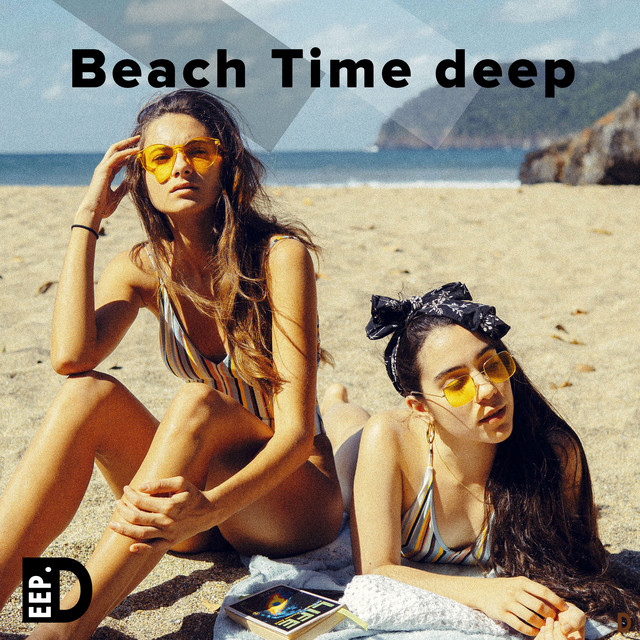 Deep House music is all about the vibe. Many people like to get lost in the groove letting the music take them over. To describe this music style in one sentence: this isn't the music for thinking but for feeling good, especially at night on the beach.
50 songs, about 3 hours
Best Beach Boys songs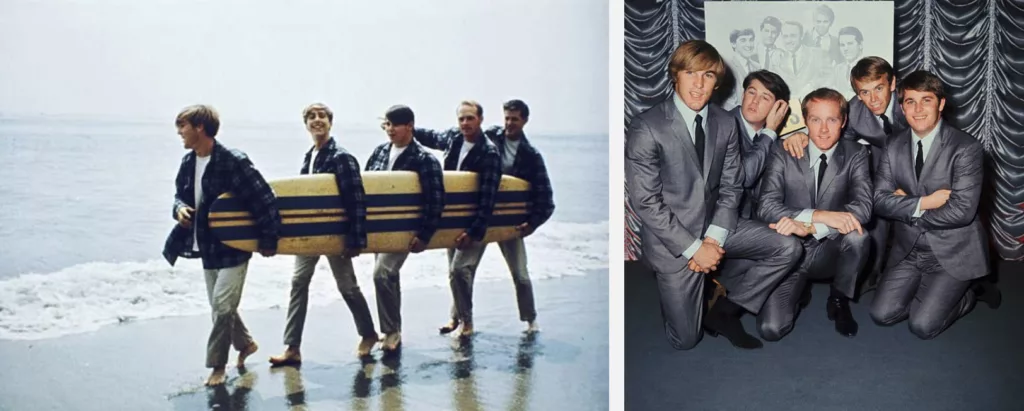 The Beach Boys is an American pop-rock band formed in Hawthorne, California, in 1961. The Beach Boys are one of the most commercially successful and critically acclaimed bands. They have sold 100+ million records worldwide and have been included into the Rock and Roll Hall of Fame and the Vocal Group Hall of Fame.
Their music is best known for the beach-themed songs and soft rock sound, which helped to popularize both genres. They remain one of the most iconic American bands and continue to tour even nowadays whilst releasing new albums.
15 songs, about 39 minutes
Best country beach songs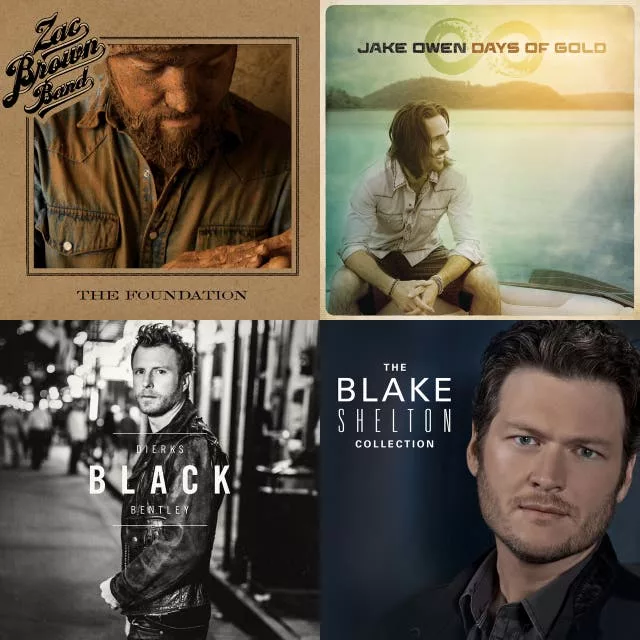 Music is an invaluable gift to man and plays an essential role in our life. It gives birth to feelings and emotions in our souls, which paint life with bright and precious colors. It fully applies to country music as well.
A lot of time has passed since the birth of country music, but the style has remained the same. Heartfelt ballads in the style of country music even today top the charts and are loved by all. Today it is an utterly independent genre that is successfully performed worldwide.
20 songs, 1 hr 18 min
Carolina Beach Music playlist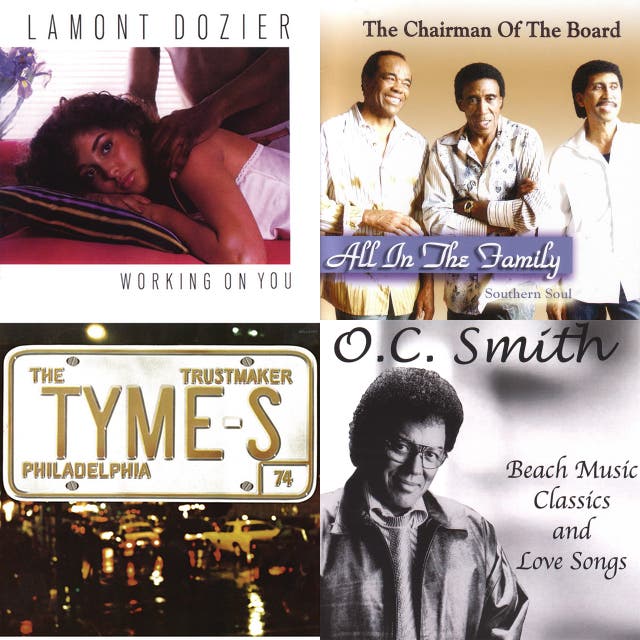 Carolina beach music is a music genre formed in the coastal areas of North and South Carolina. It is an interesting mix of jazz, rhythm and blues, and country music. The most known characteristic of Carolina beach music is the "shag," a style of dance that originated in the Carolinas. This music is typically slow, making it perfect for dancing the shag. The genre has been popular since the 1940s and continues to be enjoyed by people of all ages today.
Featured artists: The Tymes, The Foundations, O.C. Smith, The Chairman of the Board, Lamont Dozier, Jimmy Ruffin.
132 songs, 7 hours 30 minutes
Beach Jazz songs playlist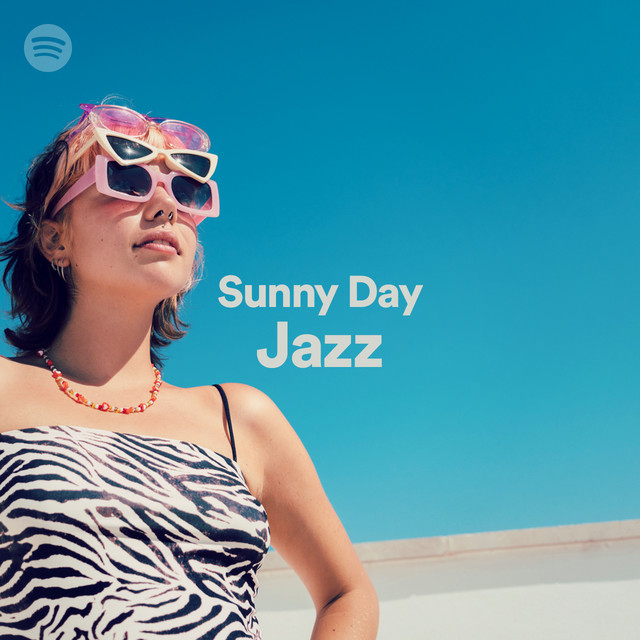 Jazz is often claimed as being "blues with a happy ending." It usually features a strong rhythm section, horn instruments, and improvisation. Jazz music can be traced back to its roots in African American culture, and you can hear its influence in many other music genres. It's the perfect playlist for a sunny day.
Featured artists: Frank Sinatra, Ella Fitzgerald, Peggy Lee, Betty Carter, Quincy Jones, Dinah Washington.
100 songs, about 5 hours
Beach Music of the 80s-90s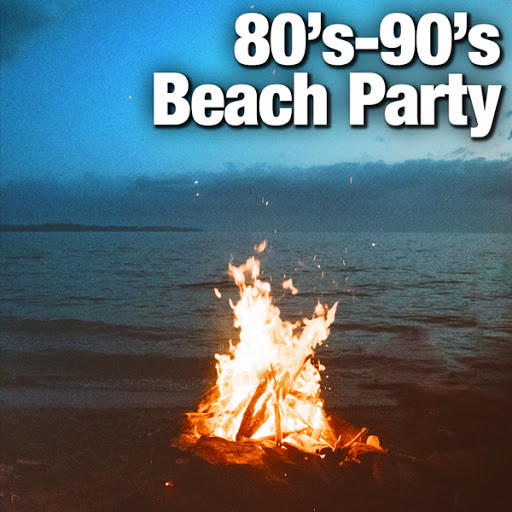 Music of the 1980s and 1990s includes pop, rock, hip hop, and dance music. The sounds of the 80s were dominated by synthesizers, while the 90s saw the rise of grunge and alternative rock. This music carried a large portion of optimism and hope, and it reflected the positive changes that were happening in society globally.
Featured artists: Jon Bon Jovi, Ryan Adams, Tom Petty, The Beach Boys, Sugar Ray, No Doubt, Robert Palmer.
120 songs, about 8 hours
All Time Beach Music Classics (25 Songs)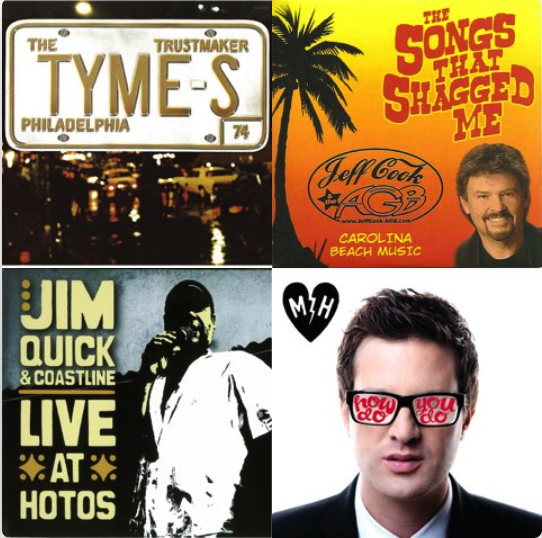 I've included in this playlist some beach songs oldies with modern hits. I hope you'll like it.
Featured artists: The Tymes, Jim Quick, Rod Stewart, Charlie Puth, Justin Timberlake.
25 dongs, 1 hour 29 minutes
Listen the playlist on Apple Music.
Ms. Grace – The Tymes
Mama's Drinkin' Liquor Again – Jeff Cook & The Allstar Goodtime Band
Turn Me Over (Live) – Jim Quick and Coastline
The Walk – Mayer Hawthorne
Sexual Religion – Rod Stewart
Build Me Up – Band of Oz
Still Strokin' – Ms. Jody
Marvin Gaye (feat. Meghan Trainor) – Charlie Puth
Sweetness of Your Love – L.U.S.T.
Sweat (Live) – Jim Quick and Coastline
Can't stop the feeling! – Justin Timberlake
Hey Eugene! – Pink Martini
Satisfy My Soul – Bob Marley
I've Got Sand In My Shoes – The Drifters
Jamaica – Ben E. King
Too Late – J.J. Jackson
Memphis (Live) – Johnny Rivers
Girls, Girls, Girls, Pt. 1 – The Coasters
I Wish I Knew How It Would Feel to Be Free – Nina Simone
Scotch & Soda – Lou Rawls
(How Do You Say) I Don't Love You Anymore? – Freda Payne
Feeling Good – Freda Payne
Cool Me Out – Lamont Dozier
My Girl – The Temptations
I'm Gonna Miss You – The Artistics
Now you're set for the beach. So grab your sunscreen, towel, and sandals, pack a picnic lunch and get ready to relax with the music.
See the best beaches in Spain full review.
P.S. What playlist did you like the most? Let me know in the comments below!