15+ Best Paris Souvenirs: What to Buy in Paris as a Gift
Nadia Podrabinek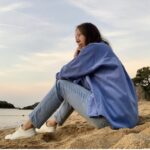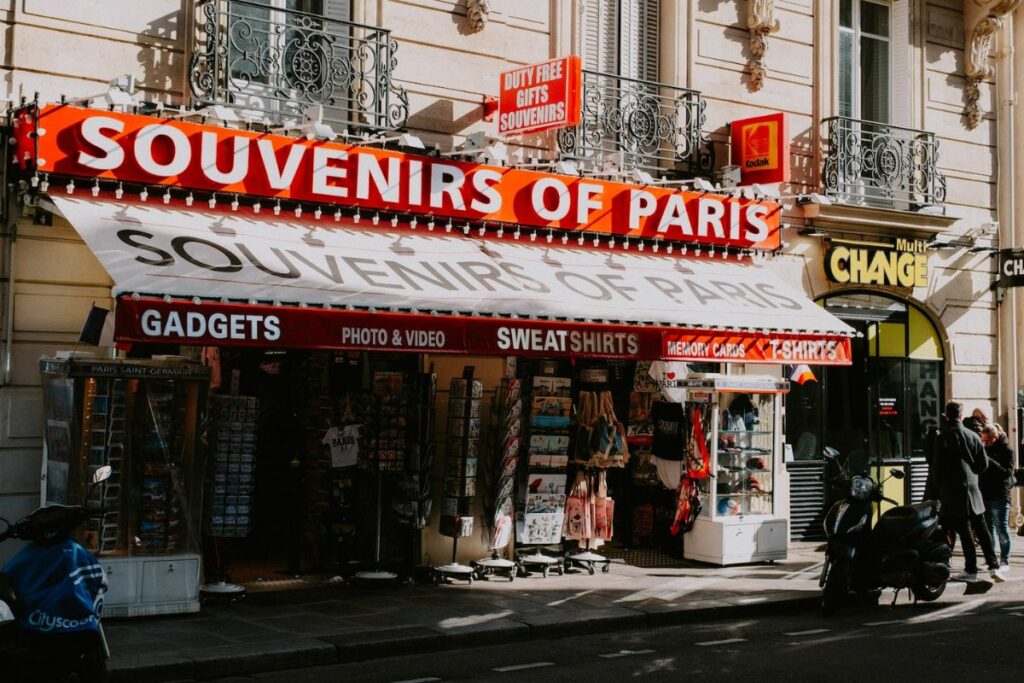 So you're checking out the city of love – or, as the locals call it, ville d'amour – and you're getting ready to head home and share your adventure with your friends and family.
But aren't you forgetting something?
That's right, those friends and family! They're probably super jealous about your journey through the French capital. Who wouldn't be? So, it might help to stop at some souvenir shops along the way to keep them happy! These are the best Paris souvenirs to bring home for your crew.
---
Key Takeaways
Eiffel Tower merchandise is one of the best Paris souvenirs – and the most popular.
French perfume and fashion accessories are cheaper than in the States.
Macarons are a must-bring-home food item from Paris.
You are allowed to negotiate low prices at Parisian flea markets.
Keep all your receipts for airport customs, and try to shop at duty-free stores.
Get a VAT refund before leaving Paris to save some money.
---
The Charm of Parisian Souvenirs
Honestly, before I headed off to Paris myself, one of my best friends spent some time visiting Paris – and I could barely contain my jealousy! As she disappeared to the city of love for a week, I was at home, sipping on hot chocolate and watching her adventures on Instagram.
But when she did get home, I was surprised to find out she'd kept us all in mind while still being wrapped in her little bubble of love. She brought me some French snacks and a bottle of exquisite Coco Chanel that I've treasured to this day – small sprays all the way!
Even if you've never been to Paris, there's something magical about Parisian souvenirs that will make you want to take the next flight out – like I did! They have a special way of making you feel like you walked the romantic streets yourself; that you were the one taking that iconic picture in front of the Eiffel Tower.
Whether it's some delicate French perfume from a department store or even some hot chocolate merch (the French brands are better than the kind off our shelves!), these mementos add a little bit of your Paris adventure to the lives of your loved ones. So let's get shopping for some Paris souvenirs!
Best Souvenirs from Paris
Souvenir 1: Eiffel Tower replicas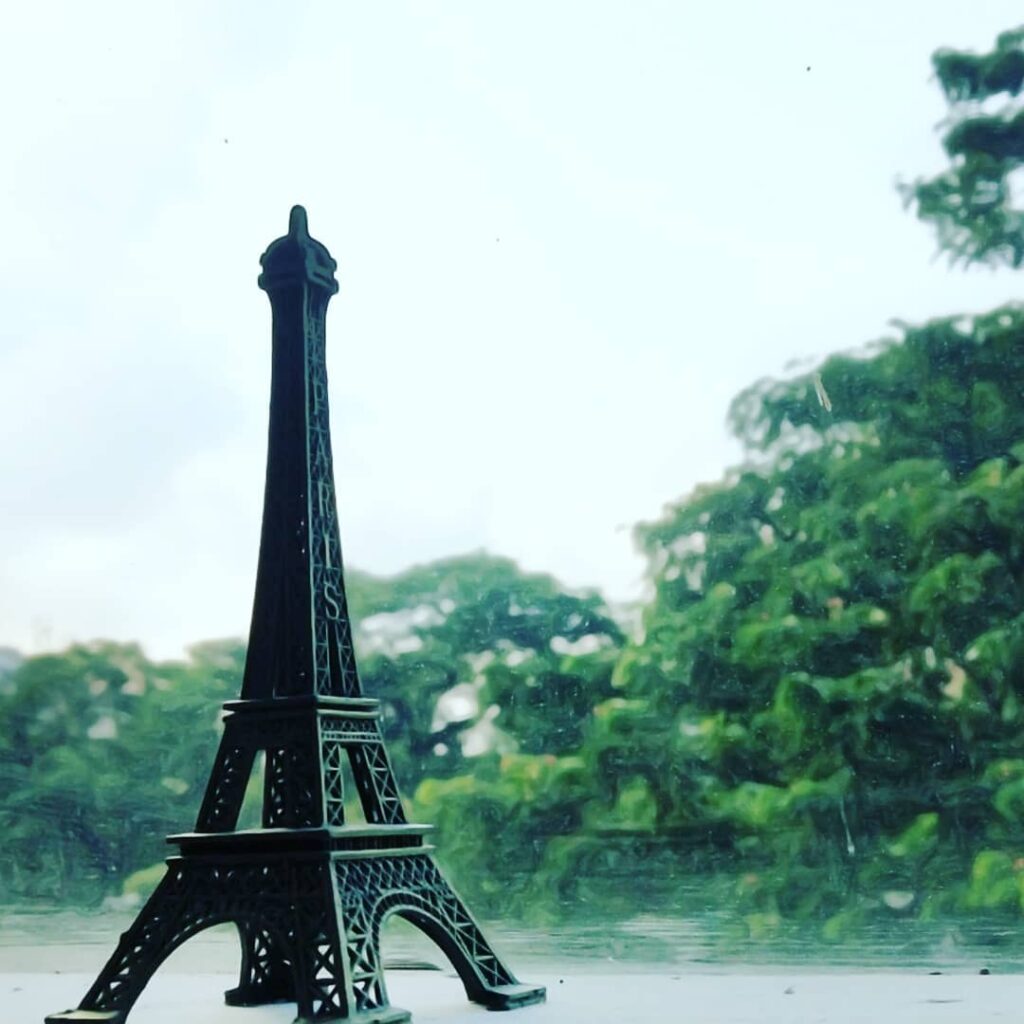 This one's a classic for a reason! Everyone knows that the Eiffel Tower in Paris is the most iconic feature of the city. Countless couples have captured mesmerizing romantic kisses in front of it, there have been endless proposals at the top, and well, the history is super interesting. In fact, did you know that it was originally built to be an arch acting as an entrance for the 1889 World's Fair? I didn't!
You can actually find one right in the tower's gift shop, on the Esplanade, as well as on the first two floors. You can pick up a smaller one for around $8, a medium-sized one for around $13, and an extra-large one for around $41.
Souvenir 2: French perfume
There's nothing like a good Parisian perfume – they're perfect French souvenirs for the women in your life! Actually, Paris has some fantastic unique options for making your own signature scent – for yourself or for someone you know well! One of Paris' best perfume emporiums, Nose, can assist you in creating a special fragrance according to your specific desires.
If you're looking for the standard famous scents, like Coco Chanel, head to a department store like Galeries Lafayette or Bon Marché. The assistants are super helpful when it comes to choosing the right scent. In fact, Chanel perfumes are a lot cheaper in Paris than in the States, and you can expect to pay around $80 for a 50ml bottle.
Souvenir 3: French macarons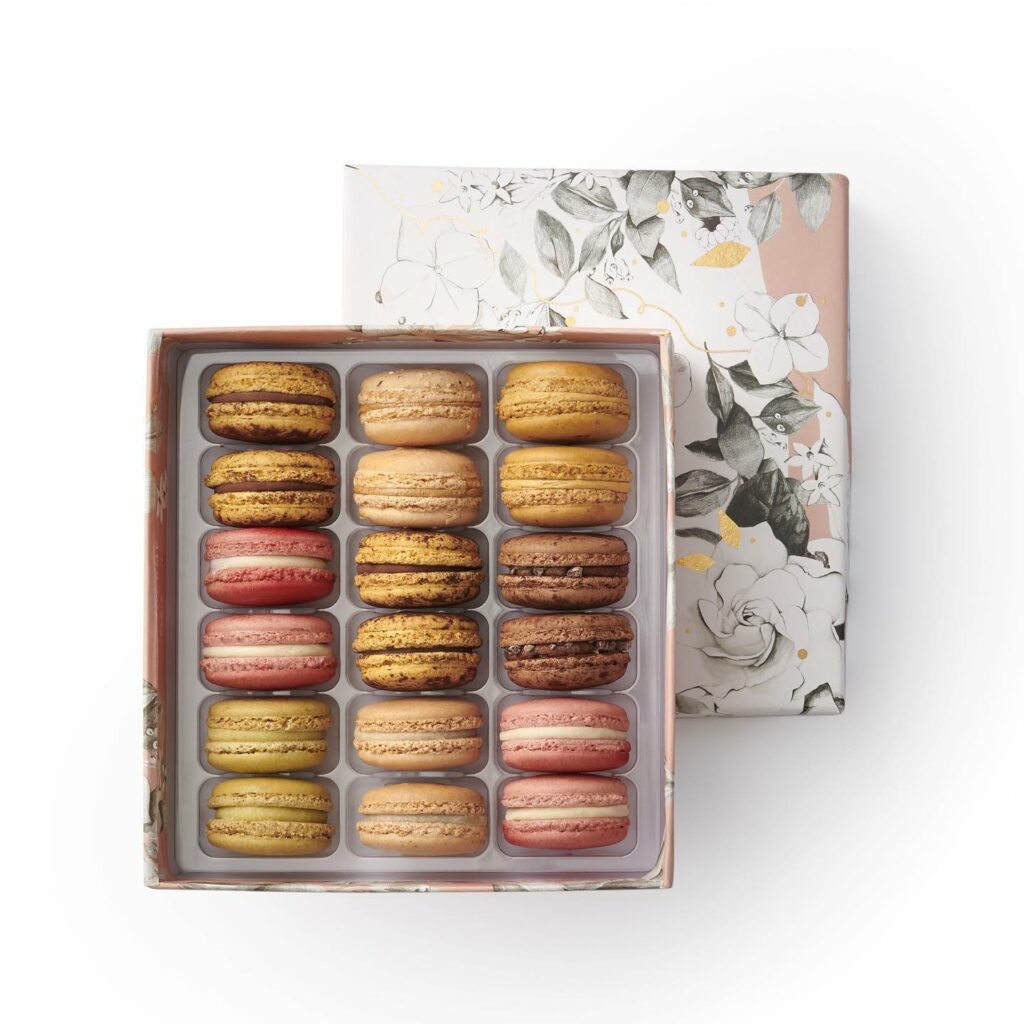 Everyone wants a little taste of Paris, and what better way to excite their tastebuds than with some macarons? They're a delicacy in France, with two yummy layers of meringue and a delightful filling. You can even buy tins that have four French macarons in them for a great gift. Try Pierre Herme for these; they're only around $12!
Souvenir 4: Louis Vuitton bag
Back to the ladies! Every little girl dreams about walking the streets of France, toting a Louis Vuitton bag on their shoulder one day. They're a famous brand for a reason. The bags also last for years, and are a major fashion statement.
Check out one of the official Louis Vuitton stores – there's one on Champs Elysees – for the best service and the best quality. Just keep in mind that these bags are an investment, that is, they can cost between between $1,100 and $6,000!
Souvenir 5: Books
If your loved one is a book lover, they'd definitely appreciate some real second-hand books from Paris – and I'm not talking about the books you'll find in a souvenir shop.
Near Notre Dame Cathedral, there are some second-hand stalls by the river that sell tons of old books, postcards, and posters. It's difficult to say how much you could expect to spend there, as there are new (but still old) books every day – all pretty cheap.
Souvenir 6: French knife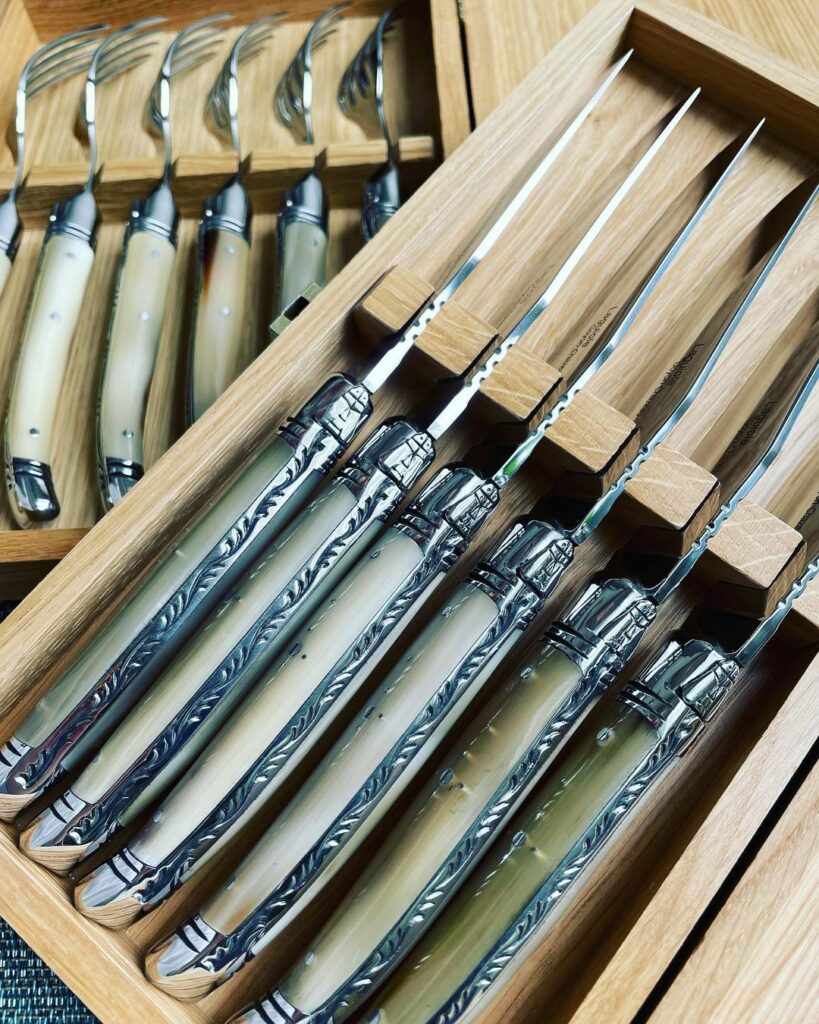 Just because you're heading back home doesn't mean you can't still do some French cooking to feel like you're right back in Paris. Food is kind of a big deal in Parisian culture, and what better way to reminisce on your time in the city of love while cooking with some friends?
Laguiole Cutlery is a great place to pick up a French knife, with prices ranging from $100 and up.
Souvenir 7: French cookbook
Speaking of cooking – can't do much with that knife without a guide! Before I decided to visit Paris, I'd always wondered what French food was like. Is it as good as the movies and books make it out to be? Well, you'll find out on your trip, so it's only fair that your friends find out when you get home!
Check out Libraire Gourmande for a great selection, and decide what kind of foods your friends would like best. The books are generally priced around $16 and up, and they even have a children's section!
Souvenir 8: Mariage Frères tea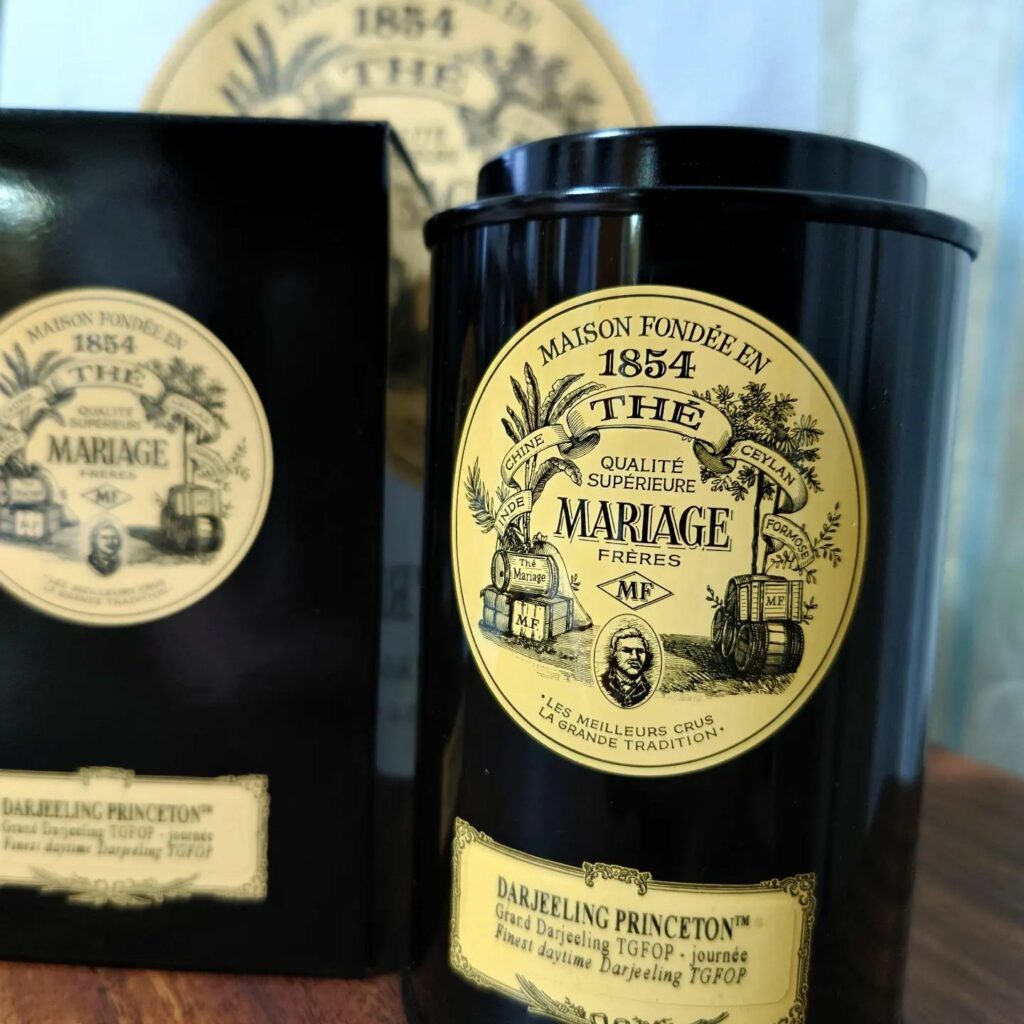 Before you spill the tea with your best friend about what went down in Paris with your lover, maybe it's best to actually buy some tea to bring home! Mariage Frères tea is the most famous French brand of tea there is, with a delicate flavor and a sense of warmth and comfort. You can buy some right at the Mariage Frères tea store. Expect to pay around $33 to $44 for one of their gift sets.
Souvenir 9: Olive oil
Your friends will probably appreciate a bottle of legit French olive oil; they use it in their cooking (mainly in Mediterranean-styled foods) as well as in vinaigrettes. Stop by Moulin Castelas for a tasting and tour; it'll honestly blow your mind to see how the oils are made and bottled. And the tastings are even better! You can pick up a small bottle for around $20.
Souvenir 10: French beauty products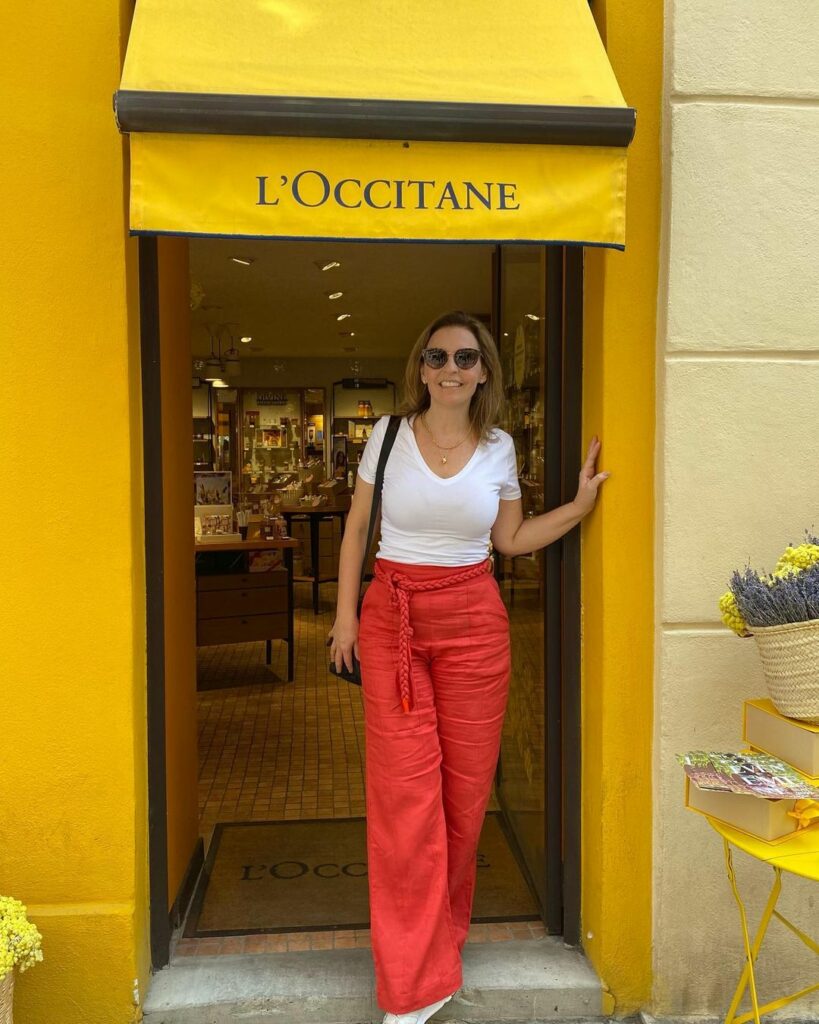 I swear, I didn't see a single pimple when I was in Paris! Their beauty and skin regimes are completely on point. You'll probably want to grab a kit for yourself; after all, you want to look your best for that Eiffel Tower shot, and your friends will want to be on your level!
Check out L'occitane En Provence on the famous Rue De Rivoli street – they have an awesome collection of natural skincare products, make-up, and hair treatments. I recommend trying the Ultra Rich Shea Hand Care Set for $38 – your fam (and their hands) will thank you for it!
La Roche-Posay Skincare is another Paris favorite – you can pick some up at SkinCeuticals by Dermacenter.
Souvenir 11: Louvre souvenirs
Of course, if you're visiting Paris, you're obviously making a stop at the Louvre Museum. I mean, who doesn't want to see the Mona Lisa's cheeky smile in the flesh? There are literally hundreds of things to see there, so why not make your Louvre souvenir a unique one?
Don't just get a small print of the Mona Lisa; check out the museum gift shop for some of the best souvenirs like interesting relics and statues. The Little Royal Sphinx is my favorite, and you can grab it for about $109.
Souvenir 12: Kiddie toys
Don't think I forgot about the little ones! If you have kids in your family or friend circle, they're going to be pretty disappointed if you come back home from Paris without a gift for them. Now, they probably won't appreciate a shirt or keychain that much, so it's best to get down on their level.
Here's a Paris helpful hint: department stores are some of the best places to pick up Paris souvenirs at a good price! In fact, department stores in Galeries Lafayette Haussmann, like Neo Family, have awesome options for kids. You can pick up some cute bunnies for only $22.
Souvenir 13: Hot chocolate mug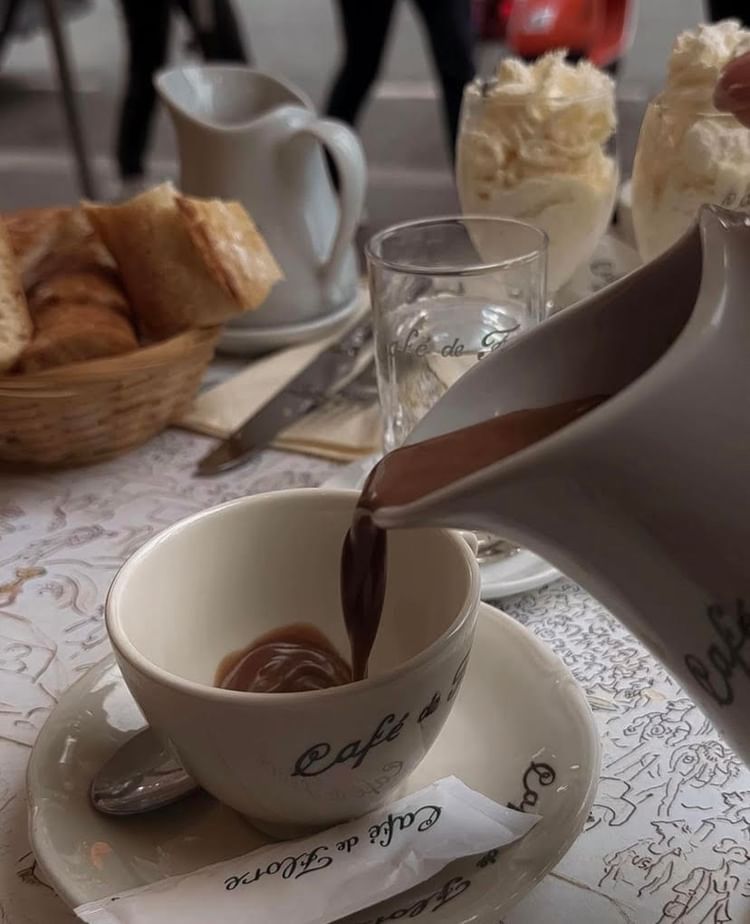 If it's your first time in Paris, you're going to want to try the hot chocolate at Café de Flore! They're the number-one hot chocolate hotspot in Paris because their drinks aren't made with cocoa powder – oh no, they're made from actual pieces of dark chocolate! Even though you can't exactly bring a cup of the good stuff home, the store does sell crockery.
You can bring home their signature mug for about $28! Every time you and your crew take a sip, you'll feel transported to this magnificent café, smelling the strong and much-needed coffee and hearing the loud French laughter, filled with joy.
Souvenir 14: Antiquities
Sometimes old is better than new, and vintage items can be the best souvenirs! We've talked about books, but let's get into antiquities and the best place to find them – flea markets. The Vanves Flea Market is one of the largest in Paris, with tons of options for vintage silverware, jewelry, toys, and so much more – endless options, really.
Here's our advice: don't allow yourself to get ripped off just because you're a tourist! All flea markets, even ones in Paris, are open to negotiations. Just don't be disrespectful! Also, it goes a long way to greet vendors with a simple "bonjour" before trying to barter your way into a big discount.
Souvenir 15: Snow globe
This one's kind of a classic thing to buy in Paris, too. In fact, it's a pretty traditional souvenir, no matter where you're traveling to. Some people like to keep a collection for every country they visit!
You can get a cute golden Eiffel Tower snow globe at Le's Universe on the famous Avenue Des Champs Elysées (famous for being the finish line for the Tour de France!) for about $32.
Souvenir 16: Artisanal chocolate
So, even though you couldn't bring that delicious hot choccy home from France, you can still bring a little sweetness home! Paris has tons of delicious artisanal chocolates to enjoy; my favorite is from A La Mere de Famille! You can grab a full box of assorted artisanal chocolate for around $47. Bet you can't wait to let that chocolate melt on your tongue when you're missing that famous French cuisine.
Souvenir 17: French mustard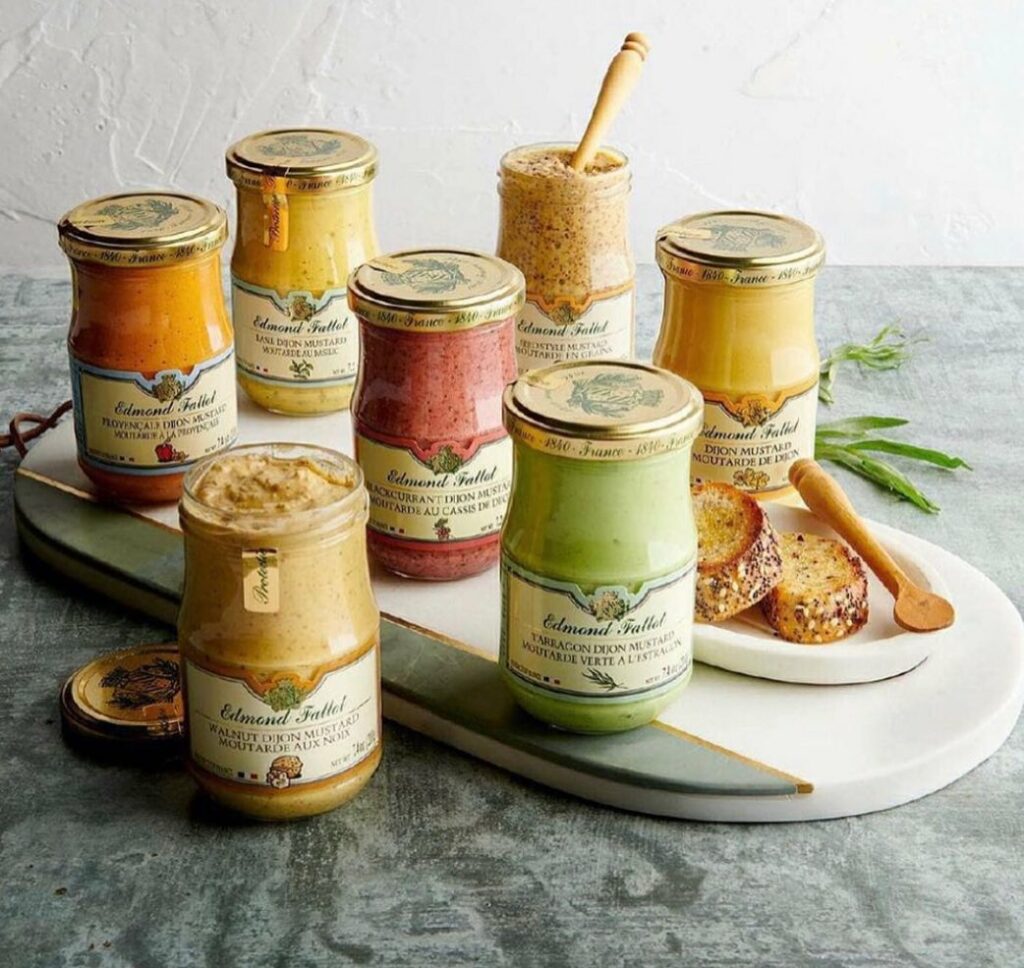 This probably sounds a little strange without context – but trust me on this, American mustard doesn't stand a chance against what's going on in Paris. Your hotdogs can reach a whole new level than you could have ever imagined. I mean, you probably already know that Dijon mustard comes from Dijon – i.e. the place in France!
Anyway, you should head to Maille Boutique – a place that offers mustard on tap. Imagine that! You can pick up a Southern flavors box set to take home for about $26.
Tips for Shopping in Paris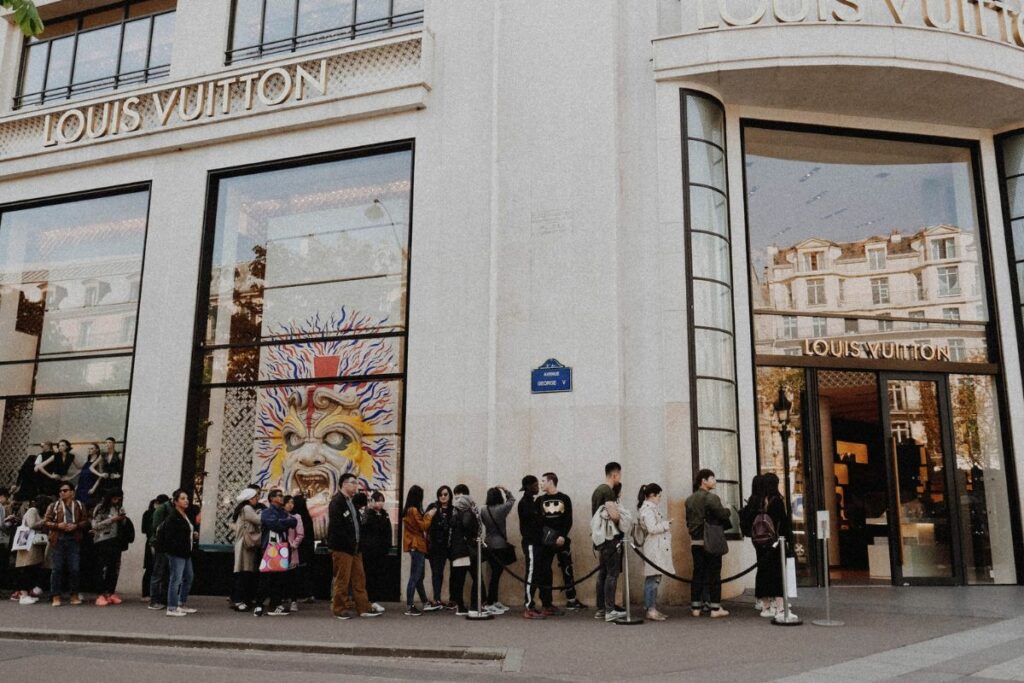 Navigating Parisian shops and markets
Set a budget. I know exactly what it's like to be wandering around a flea market or shopping mall in Paris, seeing things that catch my eye and impulse-buying them. Just a few dollars here and there eventually become way over your limit; next thing you know, you're skipping a meal so you don't run out of cash! Set a daily budget, and stick to it.
Keep cash handy, especially if you're going to second-hand stores and markets. A lot of vendors don't have card facilities, and cash is always king.
Don't assume self-service. You might be tempted to grab a handful of fresh veggies on sight, but this can be kind of offensive. Ask someone for assistance before stocking up on avos for your trip.
Learn some French. I don't mean you have to whip out a dictionary and memorize it – but learning the basics of the language is a great way to connect with locals, and maybe even barter better!
Come around close to closing. Of course, if you're shopping for fresh produce, you want to come early so you don't get left with the last tomatoes in the bag, you know what I mean? But if that's not your game, coming late can almost guarantee a better price. A lot of vendors become more desperate to sell their stuff before they close up, so you're more likely to get a better deal.
Checking the authenticity of your souvenirs
First off, before you go busting into every gift shop on sight, speak to some locals. Ask your waitron, make friends in the pub, whatever you have to do. They will guide you to the best places to get authentic Paris souvenirs.
The art scene in Paris is, of course, pretty elite. You'll probably want to grab a small piece to take home, and it'll definitely be pricey. Before accidentally signing over your life savings, ask the merchant to show you the certificate of authenticity that is supposed to accompany art!
If you feel like you're getting ripped off, then you probably are. Be wary of "tourist talk" in France, where merchants will try to over-sell you on an item at a ridiculously high price. If the item is authentic and unique, it'll sell itself, trust me.
Ask about the materials, especially when it comes to fashion. It's more likely to be authentically Parisian if the material has been locally sourced. Basically, check the tag on absolutely everything and don't miss that "Made in China"! Any souvenir you buy in Paris should be made in Paris.
French Customs and Tax Refund Tips
French souvenir customs rules
Most importantly, always keep your identification documents handy and ready when you're at the airport. You're going to need to declare the goods you've bought, as well as proof of duties and tax paid. So, don't throw those receipts away!
If you have more than €10,000 ($11,103) cash on your person, you'll also have to declare this before you leave Paris.
If you've bought some plants in France, prepare for them to be properly inspected.
If you have a live animal with you, it will undergo a health inspection.
If you have certain cultural goods, you need to travel with an export authorization or license.
Narcotics are, of course, not allowed.
Counterfeit items can be confiscated, or subject to a fine.
Check out duty-free shops so that you have no problems at the airport, such as Paris Louvre Duty-Free.
VAT refunds
If you want to get some of your money back, you're going to need a duty-free slip to submit at customs at the airport. Keep every single one of your receipts! They might also need to see the things you've bought so they can be verified, so get your gifts from Paris ready. You must submit all of your paperwork at the tax refund desk at the airport, or wherever you're leaving from. That way, you can get an instant VAT refund.
Conclusion
So that's what's up in the city of love! It's easy to get lost in the moment when you're in Paris; there's just so much going on. But don't forget about your people back home; they could use some Paris gifts after watching your Instagram stories throughout your trip!
By now, you have plenty of Paris gift ideas, what to buy in Paris, and where to buy it. Let me leave you with a final thought: Don't let yourself get ripped off because you're intimidated in a foreign country. You deserve to enjoy the delights of Paris and bring them home with you, just as much as anyone else does.
On that note, au revoir!
Frequently Asked Questions
What is the cheapest thing to buy in Paris?
The cheapest thing to buy in Paris would probably be an Eiffel Tower keychain. You can get them for pretty affordable prices if you know where to look.
What is the most popular souvenir from Paris?
A mini Eiffel Tower is one of the most popular souvenirs from Paris; in fact, it's one of the best gifts from Paris you can bring home. It's like the real thing… but smaller!
What food can I bring back from Paris?
There are quite a few foods that will last the plane ride back, but really, you should be bringing macarons back! They're a tasty, sweet treat that will wow your friends and family.
What can I not bring back from Paris?
Meat and dairy are big no-nos. You won't be allowed to travel home with these from Paris, so make sure you enjoy them while you're in the city!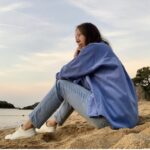 Hello, my name is Nadia.
I usually write about traveling (there are so many places to fit all the lifestyles), relocation (finding a job overseas or moving without losing an income), and living in a foreign country (adapting to a different culture and mentality). Follow me on Twitter, Facebook, Instagram, or LinkedIn!
This post might include some affiliate links. If you make a purchase through these links, I may earn a small commission at no additional cost to you. I appreciate it when you use my links to make purchases.