27 Best Hikes In Los Angeles In 2023: Most Scenic Hiking Trails In LA
Nadia Podrabinek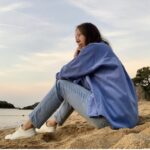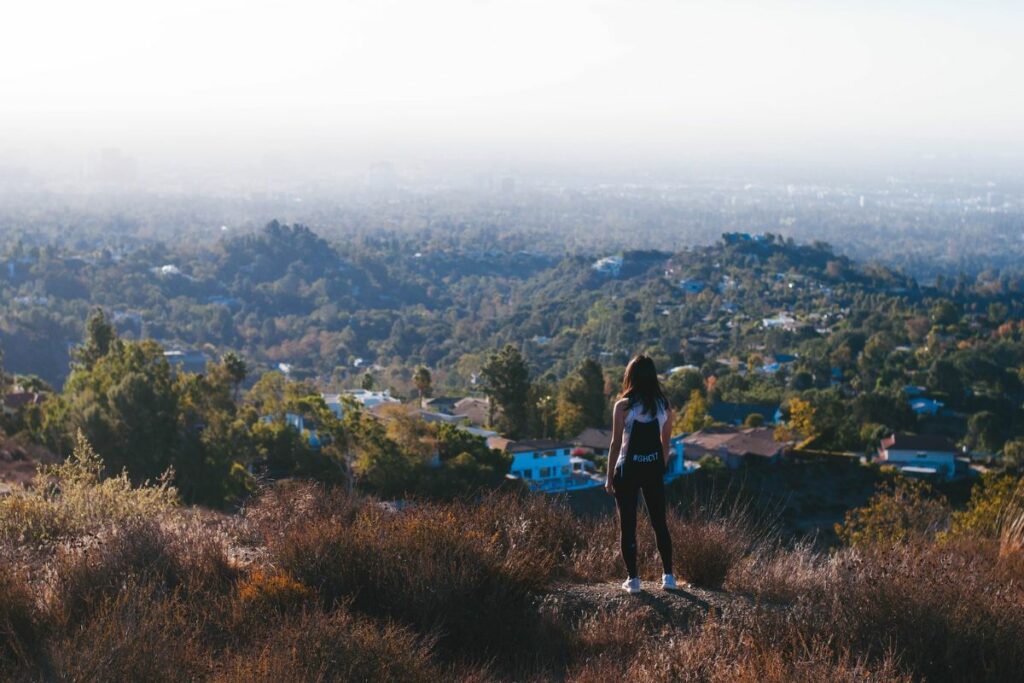 Most hiking enthusiasts know that Los Angeles County is the ideal place for finding unique hiking trails. In fact, with everything from waterfall hikes to walks through rock formations, there is something for every type of hiker (and hikers of all skill levels).
In this guide, we'll explore the best hiking spots in the City of Angels to help you find your new favorite walking route. So, be sure to grab your hiking boots and plenty of sunscreen, since you're probably going to want to try out each and every one of these routes while you're in LA.
Key takeaways
Always pick a hiking trail that suits your fitness level.
Make sure to pack plenty of water and snacks for your hike.
Plan ahead and always check trail details and weather forecasts.
Always stick to the designated paths on any hiking routes in LA.
How To Choose A Hiking Trail
Hiking in Los Angeles is truly magical. From waterfall trails to more challenging routes with breathtaking views, there are hiking trails in Los Angeles that cater to every type of exercise junkie. But how do you choose the best hiking trails in LA?
Difficulty level
Before you set off on any of the following hikes in LA, you should take some time to reflect on your hiking experience and fitness level. For example, if you're relatively new to hiking or want to take a trail that is less strenuous, then you may want to consider starting off with easy hikes in Los Angeles. On the other hand, if you're a hiking enthusiast, then you may be up for some more challenging routes.
Length of hike
Think about how much time you realistically want to spend on the hiking trails in LA. You'll want to try a shorter route if you only have about an hour or two to spare. It's also important that you think about the amount of time that it will take you to complete the circuit. But, if you've blocked out some time to get out into the fresh air and reconnect with nature, then you can always tackle a longer trail!
Elevation gain
One of the most overlooked aspects of any hike is the elevation gain. This refers to how much the trail ascends in total and can have a pretty big impact on your overall experience. A hike with significant elevation gain is usually more physically demanding than others, so be sure to factor this in when you're assessing your fitness, too.
Scenic value
For some of us (like myself), hiking in LA is less about the exercise and more about finding amazing views. There's just something so relaxing about the great outdoors, and it makes my hikes more exciting when I have something to look at!
So, whether you're a photographer or you love taking in the scenery, you'll want to consider the scenic value of a trail before you plan your hike.
Top 22 Hiking Trails In Los Angeles
Trail 1: Griffith Observatory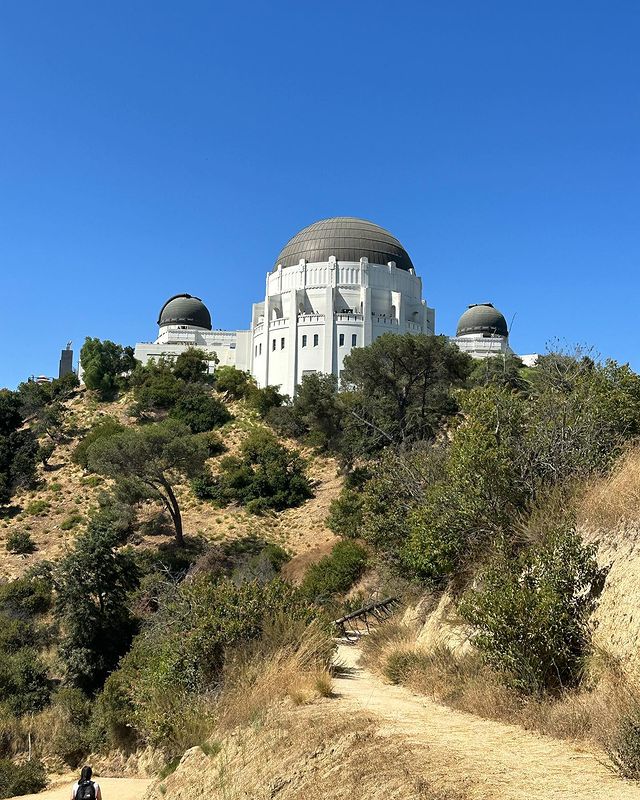 The Griffith Park Observatory West Trail Loop is one of the best hikes in LA if you're looking for nothing but non-stop gorgeous views. This trail gives you the chance to spot the iconic Hollywood Sign, the Griffith Park Observatory, and the LA basin. And with a trail that's only 2.5 miles (around 4 kilometers) long and moderate difficulty, it's a great route for most hikers.
This trail branches into both the Lower West Observatory Trail and the Upper West Trail, so you can pick a route that suits you.
Trail 2: Runyon Canyon
Want to take your pooch with you to get a little exercise? No problem! The Runyon Canyon Trail is the best place to do it. This 2.7-mile (4.3-kilometer) trail loop has an off-leash area for dogs, so your hiking buddy can spend some time meeting new four-legged friends and letting off some steam. On this trail, you can expect a bit of a challenge, but there are also less intensive routes for beginner hikers or families.
Since this is a popular tourist and celebrity hotspot, you may find that the trail can get a little crowded at times. But if you don't mind sharing the trail with a few extra people, then the views are well worth the busyness.
Trail 3: Bridge To Nowhere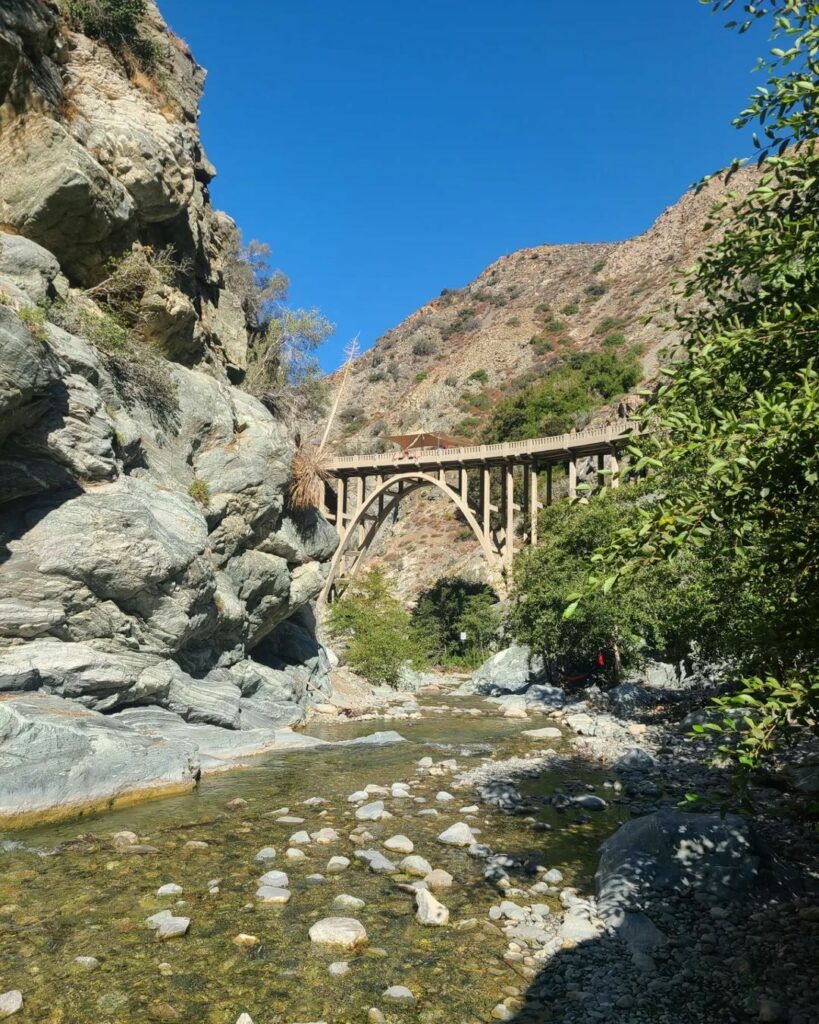 The Bridge To Nowhere is one of the best hikes near LA in the Angeles National Forest and makes for an epic hiking experience. Since it's a 10-mile (16 kilometers) out-and-back trail, I'd recommend this route for more experienced hikers and serious fitness junkies.
It's important to be prepared to face some crowds at the trailhead here, though. This beautiful route draws crowds from all over and can be particularly busy during tourist season.
Trail 4: The Charlie Turner Trail
The Charlie Turner Trail (also known as the Mount Hollywood Trail) is another favorite of the several routes in Griffith Park. This trail starts at the Observatory and leads up to Dante's View at the summit of Mount Hollywood. On your hike, you'll get a glimpse of Glendale and the San Gabriel Mountains.
The trail isn't too difficult, but there is an elevation of around 925 feet (just over 280 meters). The trail is around 4.8 miles (7.7 kilometers) long. So, you'll likely spend an average of 2 hours and 30 minutes on your hike.
Trail 5: Baldwin Hills Scenic Overlook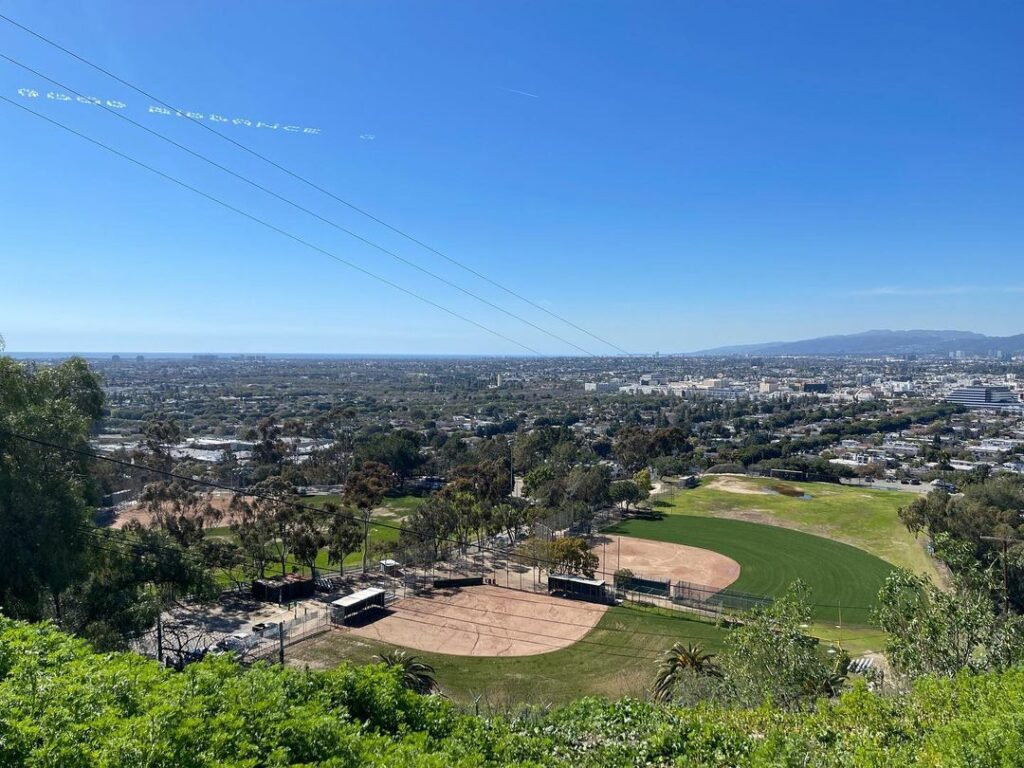 If you're near Culver City, then you're going to want to try out the Baldwin Hills Scenic Overlook Trail. This trail actually offers two route options: a dirt trail with switchbacks and views of the LA Basin, San Gabriel Mountains, Santa Monica Bay, and Downtown Los Angeles, or a stone staircase that leads directly to the top.
The trail is a 2.5-mile (4-kilometer) round trip if you take it as a single track, but it can be a lot shorter if you take the stairs.
Trail 6: Brush Canyon
Looking for an alternative hike to Mount Hollywood? Then the Brush Canyon Trail is perfect! This trail is also located in Griffith Park and is one of the three trails that are commonly used to reach the iconic Hollywood Sign.
This 5-mile (8-kilometer) hike can be tricky because of the elevation, so it's best for intermediate or skilled hikers. It's important to note that this trail is completely exposed to the sun, so you'll want to bring plenty of water along and some really strong sunscreen.
Trail 7: Temescal Canyon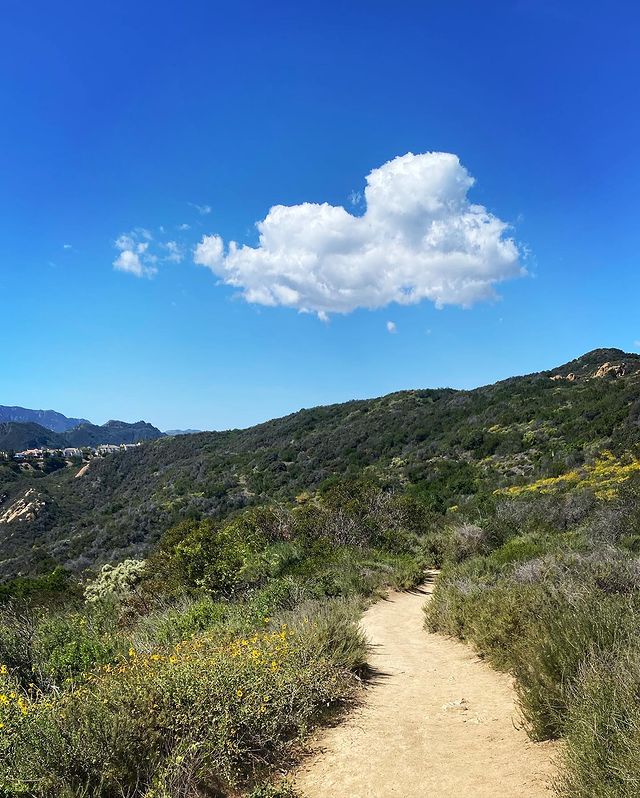 Temescal Canyon's Loop Trail offers you the best of both worlds, so you can choose a route to suit your preferences. On one hand, there's a steeper (but shaded) climb through the canyon, while on the other hand, you can take a more gradual (yet much sunnier) hike through the otherworldly rock formations.
No matter which route you choose, you'll need to be prepared for an uphill climb, so I'd recommend this trail for the more athletic hikers among us. Just remember that the sunnier route may be less steep, but it can get super hot in the summer months!
Trail 8: Vasquez Rocks
Around an hour away from Downtown Los Angeles in Agua Dulce, you'll find the Vasquez Rocks Natural Area Park and the most famous hike route on my list! In fact, the Vasquez Rocks have been featured in several TV shows and movies like Star Trek and Little Miss Sunshine.
This trail is a 3-mile (4.8-kilometer) loop with tons of rock formations that sometimes reach heights of around 150 feet (45 meters). Although the trail is easy enough for intermediate hikers, you should be prepared for a lot of sunshine since it isn't the shadiest route.
Trail 9: Elysian Park West Loop
The Elysian Park West Loop Trail is a short hike near Dodger Stadium. This 2.3-mile (3.7-kilometer) loop trail is relatively easy with gradual inclines, so if you're looking for a chilled hike then this is it! As you walk the route, you'll find plenty of furry friends enjoying the sunshine and getting their walkies in, too.
It's worth noting that the views here aren't the best since the trail passes over Interstate 5. Still, it's an easy hike for those of us who just want to get our steps in for the day.
Trail 10: Sara Wan Trailhead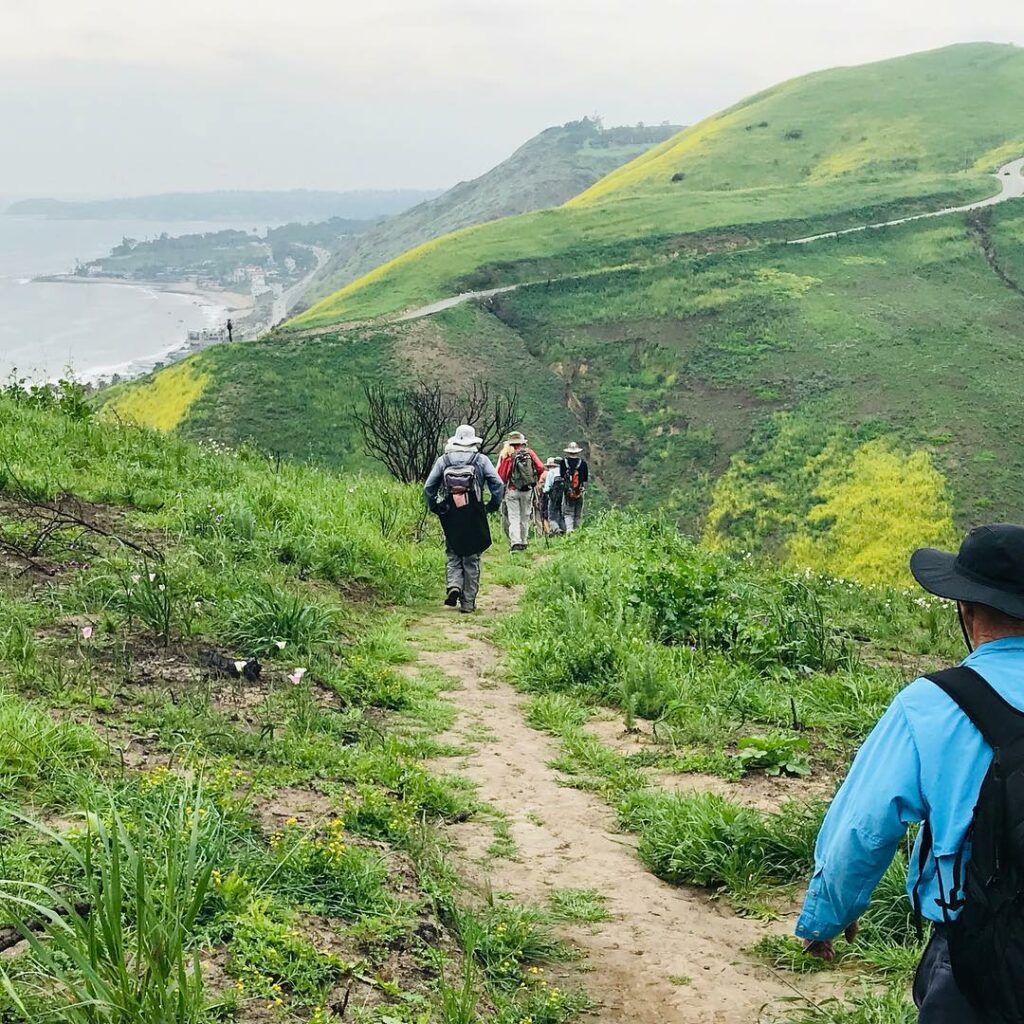 The Sara Wan Trailhead at Corral Canyon Park in Malibu gives you access to the Corral Canyon Loop Trail, which is both scenic and challenging. The trail itself is around 2.5 miles (4 kilometers) long. That means it won't take you too long to complete, but you may find yourself stopping often to take in the views.
I'd say that the hike itself is moderately difficult – as long as you're comfortable with a few slow inclines along your route. Overall, this is a great trail if you're looking to get some quick exercise into your schedule.
Trail 11: Sam Merrill Trail
The Sam Merrill Trail or Echo Mountain hike is a 5.5-mile (8.9-kilometer) trail near Altadena, so you can be prepared to spend around three to four hours in the great outdoors if you choose this hiking route. The trail is also moderately challenging, so be sure to bring plenty of water.
There's also a significant climb since the trail leads up Echo Mountain, which I'd only recommend for intermediate to expert hikers.
Trail 12: Rustic Canyon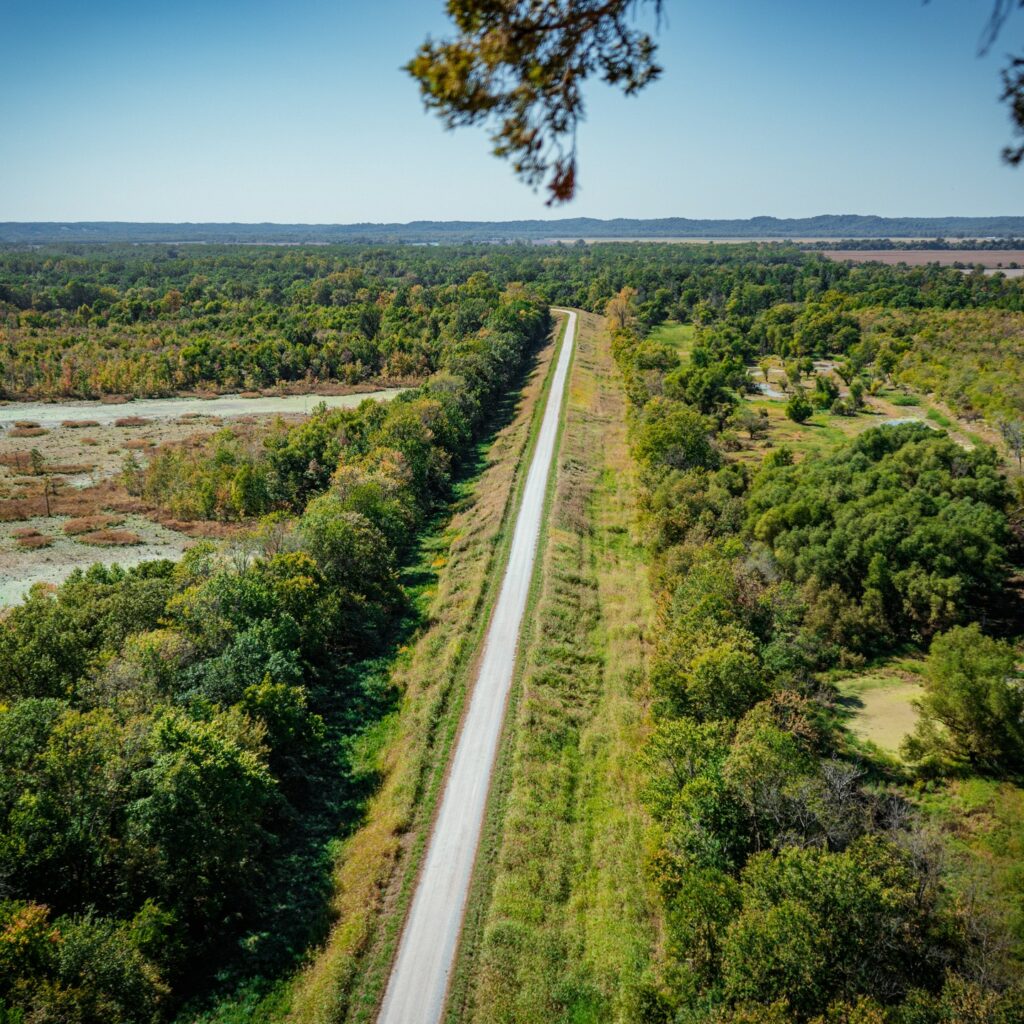 Also known as the Inspiration Point Trail, Rustic Canyon Loop is a scenic hiking route in Will Rogers State Historic Park. Although this isn't exactly a nature hike, there are still plenty of interesting landscapes and views like those of the Pacific Ocean, the Los Angeles Basin, and the Santa Monica Mountains.
Inspiration Point Trail is also a 6-mile (9.7-kilometer) round trip with moderate inclines, but it's beginner-friendly for anyone who has good fitness levels!
Trail 13: Mount Baldy
The Mount Baldy Loop Trail in Southern California is a must for hikers in SoCal. Standing at over 10,000 feet (3 kilometers) tall, Mount San Antonio (affectionately known as Mount Baldy) is the tallest peak of the San Gabriel mountains. And, since you'll be ascending these rocky mountains, the trail is best for expert hikers with high-quality gear.
The loop trail spans an impressive 9.6 miles (over 15 kilometers), which means you're going to get some fantastic exercise. Just be prepared for a leg-busting effort!
Trail 14: Fryman Canyon Park
Fryman Canyon Park Loop is a super popular 2.6-mile (4.6-kilometer) hiking trail that is right near Studio City. This easy route will take you just over an hour to complete and is relatively flat, so be sure to bring the kiddos along with you on this one! It's also a great route for beginners or anyone that wants to take a leisurely walk in some gorgeous scenery.
This trail is open year-round and is well-maintained as well, which makes it one of the safest routes on my list. So, if you're new to hiking, then this is the easiest trail to get you started.
Trail 15: Los Liones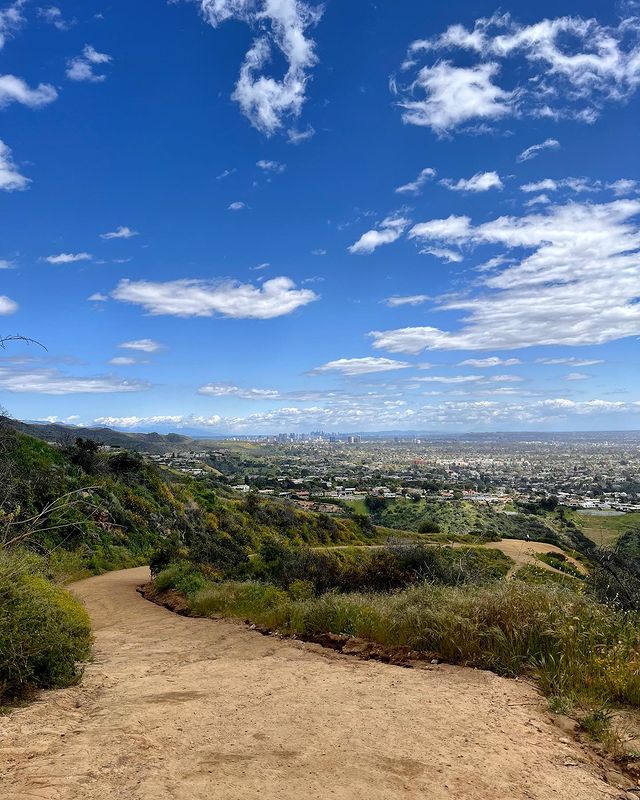 The Los Liones Trail to Parker Mesa Overlook is a lush, moderate route that starts in the Pacific Palisades and takes you straight into Topanga State Park. At Parker Mesa, you're guaranteed some of the most amazing coastal views in LA, so be sure to bring your camera along.
The trail is about a 7-mile (11.3-kilometer) round trip, which makes it one of the longer (yet still beginner-friendly) hikes in the area. Still, since it's an out-and-back trail, you can always choose how far you want to go before turning back and heading to the trailhead again.
Trail 16: Sandstone Peak
The Mishe Mokwa Trail to Sandstone Peak and Tri-Peaks is a local favorite for hikers in the Santa Monica Mountains in Malibu. The trail is around 6.8 miles (just under 11 kilometers) long route and takes you through jagged peaks, canyons, and rock climbing routes. So, if you're still a beginner hiker, then you may want to skip out on this one.
Along the way, you'll ascend around 1,100 feet (335 meters), which means you'll need to be prepared for a little bit of a challenge as well.
Trail 17: The Wisdom Tree and Cahuenga Peak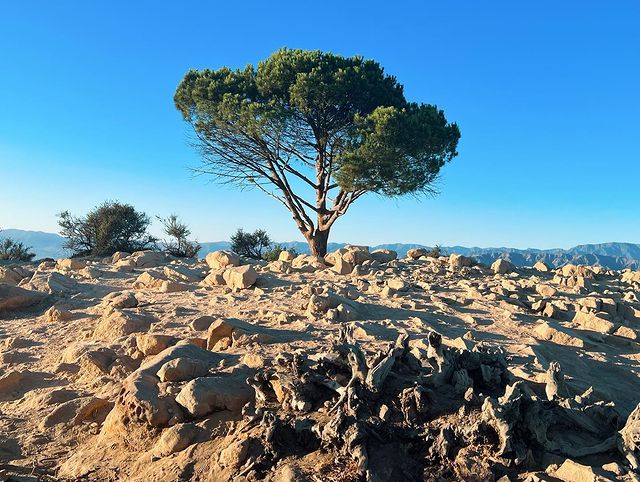 The trail to Cahuenga Peak has become one of my favorite routes to take in LA. Of course, this is mainly thanks to the beloved Wisdom Tree, which is the only survivor of a devastating fire back in 2007. And, if you love nature and history as much as I do, I'd highly recommend stretching your legs and taking the trek up to the tree.
The entire trail spans a 3.9-mile (6.3-kilometer) loop that is moderately difficult, but if you're feeling determined, you'll have an absolute blast no matter what your skill level is.
Trail 18: Malibu Creek State Park
The Crags Road Trail in Malibu Creek State Park is one of the most picturesque hikes I've ever come across. The trail spans a 4.75-mile (7.6-kilometer) round trip and takes you through around 7,000 acres of gorgeous oak and sycamore trees, with some chaparral-covered slopes! It's also a low-energy hike, which means it's great for novice hikers and families.
One of the best parts of this trail is the outdoor M*A*S*H set, which is where the iconic TV series was filmed. That does mean it can get pretty busy, though, with plenty of fans flocking to the spot to take their perfect Instagram shots.
Trail 19: Abalone Cove Shoreline Park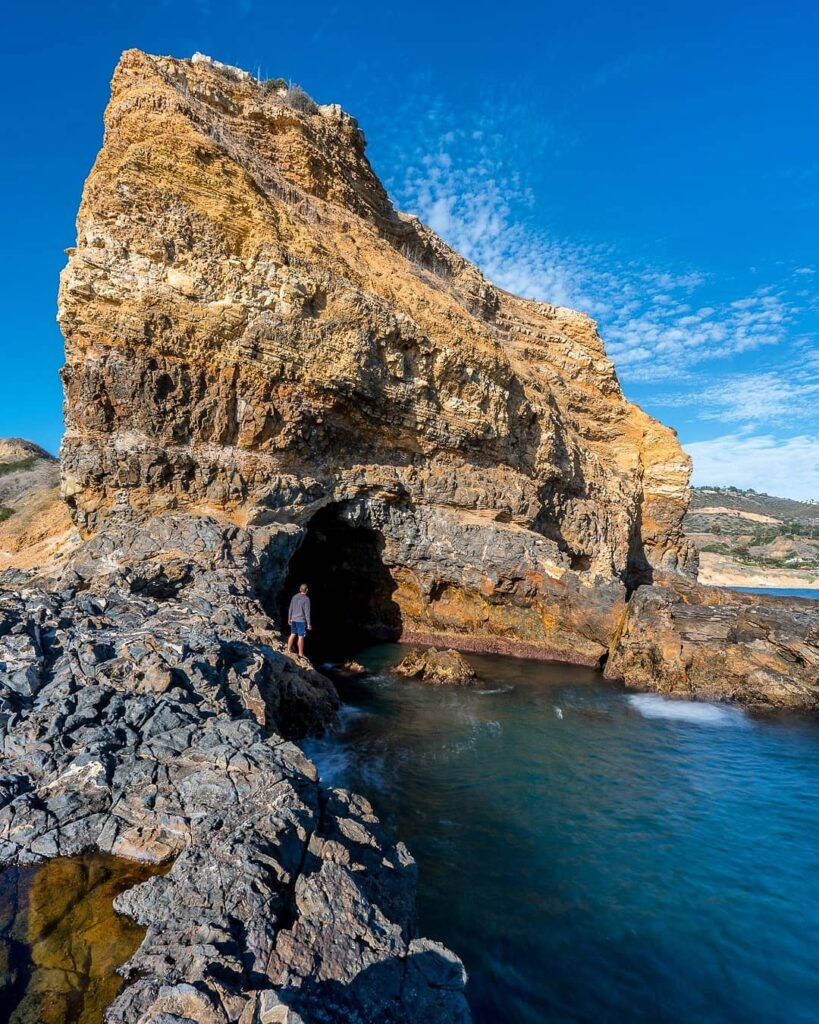 Are you traveling with small children, but you also want to get out into the fresh air? Don't worry! I've got you covered.
The Abalone Cove Shoreline Park is home to the Abalone Cove Trail, which is a 1-mile (1.6-kilometer) round trip that will only take you around half an hour to complete. That means you'll get your exercise in while also being able to take the kiddos along with you.
The trail also has incredible views of the coastline and gives you access to several tide pools where the kids can get up close and personal with some marine life or cool down after a little walk in the sunshine.
Trail 20: Betty B. Dearing
The Betty B. Dearing Trail is a moderate hiking route that spans a 2.5-mile (4-kilometer) loop that also passes through three separate parks. These parks include Wilacre Park, Fryman Canyon Park, and Coldwater Canyon Park. So, if you want a fun early morning or evening hike, then I'd highly recommend testing your strength along this route.
Here, you'll find fantastic views of the San Fernando Valley, which completely lights up when the sun starts to set. The hike is also reasonably flat with a small incline right at the start, so it may be good for beginners who are up for a challenge.
Trail 21: Kenneth Hahn Loop
If you're looking for a half-day adventure, then the Kenneth Hahn Community Loop Trail is a great choice. This hiking trail at the Kenneth Hahn State Park is a hidden gem in the midst of LA and has stunning panoramic views of the Hollywood Hills, Pacific Ocean, and Downtown LA.
The 2-mile out-and-back trail leads to a fire road and is relatively easy for beginner hikers to get their footing and a feel for the hiking experience in LA. But be sure to plan ahead, since it can get pretty crowded here. This is mostly because of the amazing photo ops from almost everywhere on the route.
Trail 22: Beaudry Loop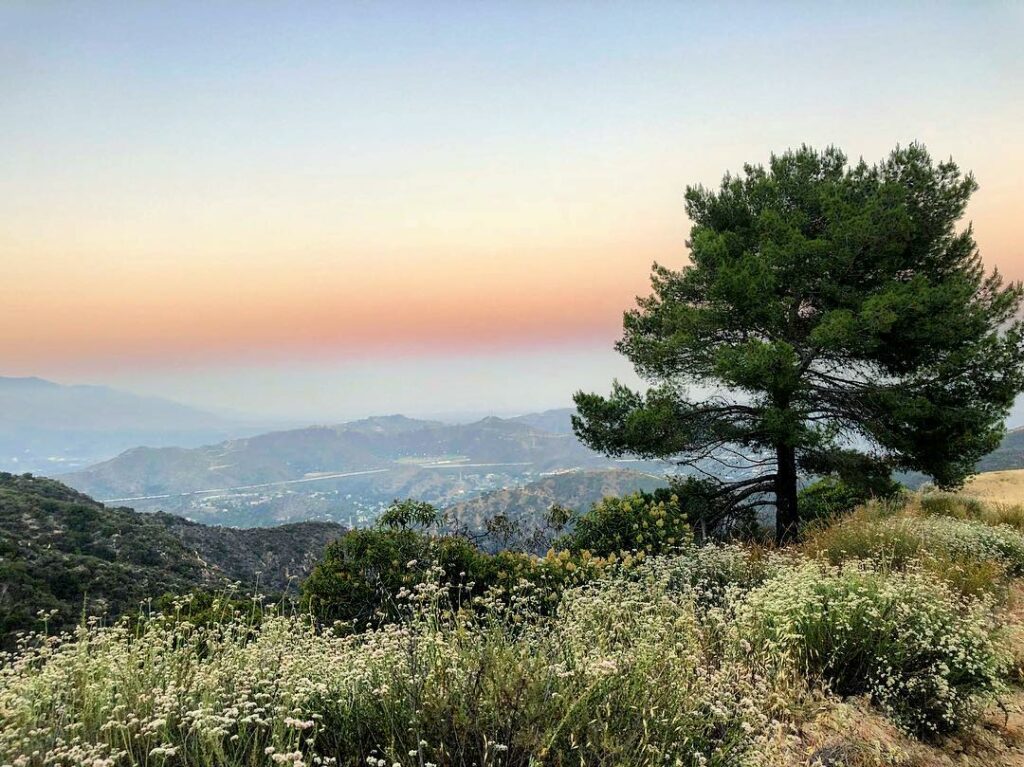 The Beaudry Loop Trail in Glendale is one of my favorite challenging hiking trails in LA. If you're a beginner, you may want to skip out on this one. I'd recommend going up on the north side of the route and descending on the south side. This should create a 5.5-mile (8.85-kilometer) loop that gives you the best views and scenery of the trail.
The north side of the trail is a little more scenic and has a steady incline, which makes it easy to get started. On the other hand, the south side of the trail has incredible views of the city, but it's much steeper and shorter. Of course, this means you're going to get a great workout!
5 Best Waterfall Hikes In Los Angeles
If you want to switch up your usual hiking routine, then why not shake it up with one of my favorite waterfall hikes in LA?
Trail 1: Escondido Canyon Park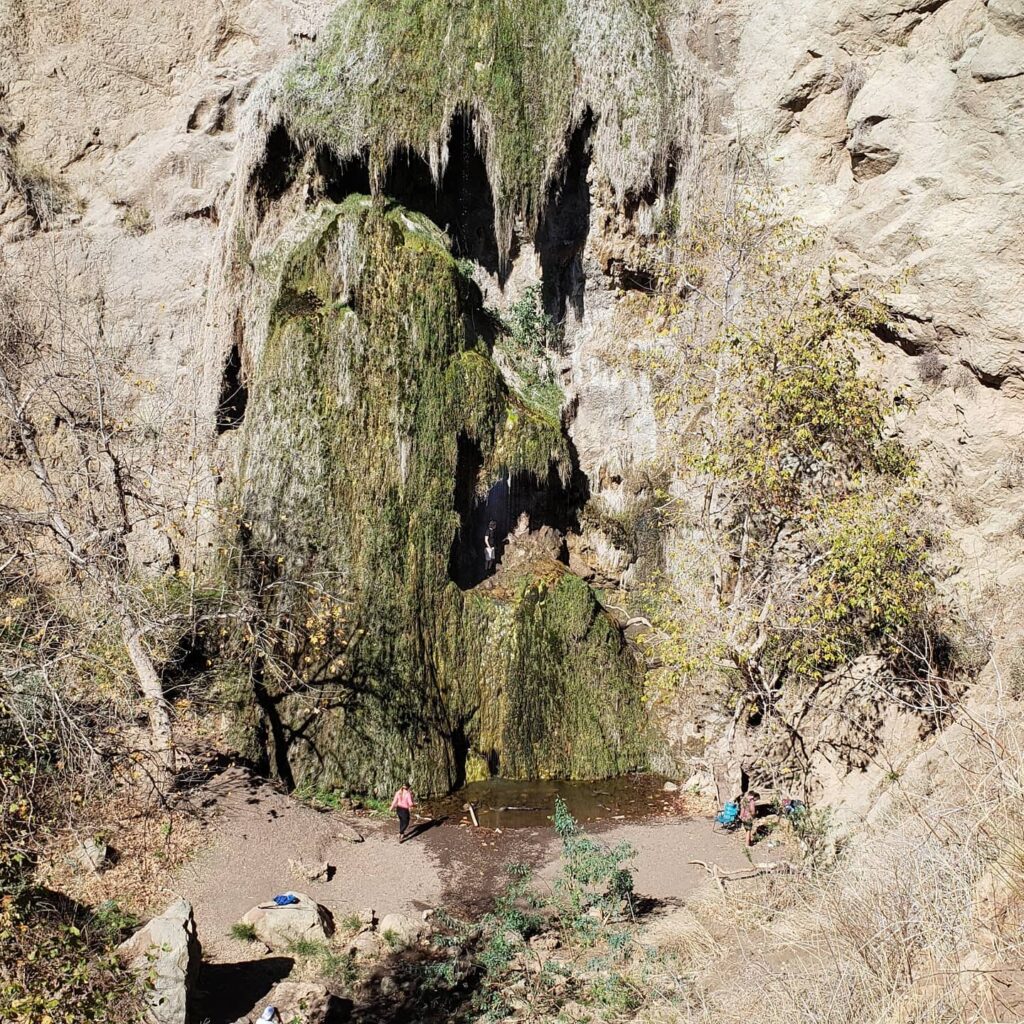 Hidden in the scenic Escondido Canyon Park is the amazing Escondido Falls Trail for nature lovers and anyone looking for the most scenic hiking trail in LA. This trail meanders through fields and forests, and you'll need to cross Escondido Canyon Creek several times on your trail.
The trail has an uphill climb for the first 0.75 miles (1.2 kilometers), but it's mostly flat and well-marked afterward.
Additionally, the Falls Trail is a 4.2-mile (6.76-kilometer) round trip, so be sure to pack accordingly! Eventually, you'll reach the pinnacle of this hike, which is the 50-foot (15.24-meter) Lower Escondido Falls waterfall.
Trail 2: Eaton Canyon
If you want a bit of an easier hike, then the Eaton Canyon trail is relatively easy to navigate and good for families with older children. It's important to note that the trail is a little more rugged toward the end, though, with creek crossings and boulder-hopping that can be tough for younger children.
This trail is just under 4 miles (6.44 kilometers) long from start to finish, making it the perfect hike for a day trip to see the amazing 40-foot (12.92-meter) waterfall. The waterfall even cascades into a pond for some gorgeous photo-ops (plus, it creates a cooling mist in the summer months that is heavenly).
Trail 3: Solstice Canyon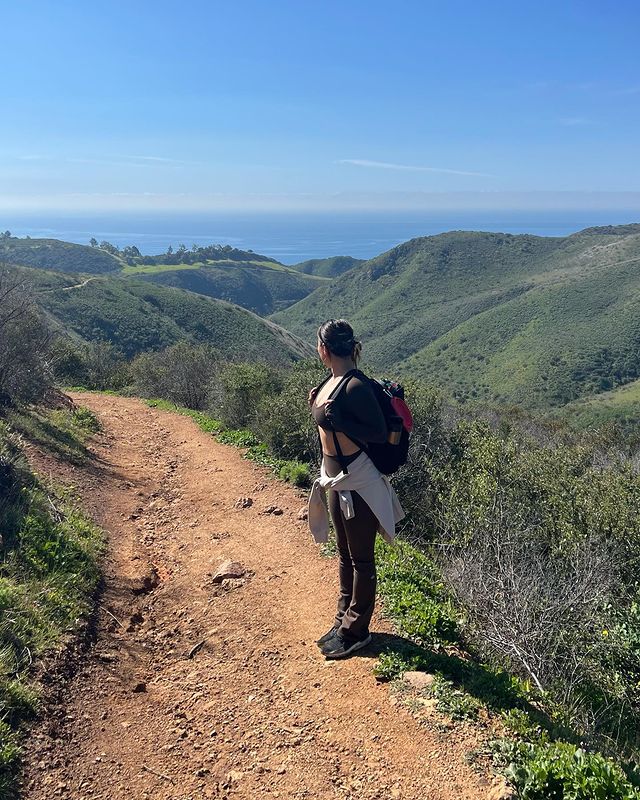 The Solstice Canyon Trail (also known as the Rising Sun Trail) is one of the most popular hiking trails in LA. The easier section of the hike, the Canyon Trail, is fantastic for beginners and is a 2.6-mile (4.2-kilometer) out-and-back hike that is flat enough to walk in almost any shoes. That means you won't need any fancy hiking gear if you feel like an impromptu hike!
The shaded trail takes you through a path of sycamores and oak trees. At the end of the trail, you'll find a gentle waterfall that trickles through rock pools and into a creek.
On the other hand, the Rising Sun Trail is a little trickier. It can be accessed by the fork in the road and has switchbacks with less shade, so I'd recommend this route for more seasoned hikers.
Trail 4: Switzer Falls
The Switzer Falls Trail is one of the most popular waterfall hikes in LA that gives you the chance to experience all of the beauty that the San Gabriel mountains have to offer. The trail itself is simple, but it does involve a little off-trail scrambling to reach the upper falls, which can make it more challenging for beginner hikers.
The trail starts at the Switzer Picnic site and carries on along a portion of the Gabrielino Trail, with the Upper Falls reaching an elevation of around 50 feet (15.2 meters) above the Lower Falls area. There are a few river crossings to be aware of as well, so be sure to wear the right shoes – unless you want to get your feet wet, that is!
Trail 5: Santa Ynez Falls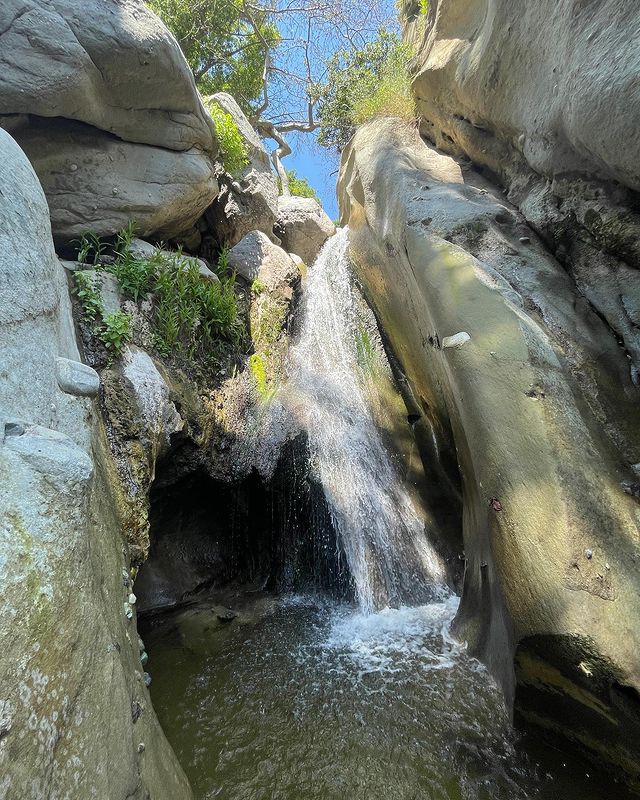 Santa Ynez Falls (in the beautiful Santa Monica mountains) is a moderately challenging hiking trail in Topanga State Park. Although most hikers can tackle the trail with ease, it's important to remember that there are some creek crossings and a slight off-trail climb near the waterfall.
The main attraction here is, of course, the 18-foot (5.5-meter) waterfall. Most hikers prefer to turn around at the Falls, which makes the trail a shorter 2.5-mile (4-kilometer) round trip. Still, if you're feeling adventurous, you can hike further upstream for an off-trail challenge.
How To Prepare For A Hike
For the best hiking in Los Angeles, you'll need a couple of things to help you prepare. Of course, the first thing on your list should be my list of the best hikes in LA. But you'll also want to think about the following hiking elements so you can tackle your trail with ease:
Equipment
Depending on how difficult and long your hike is, there are some things you'll want to take with you.
Some essential hiking equipment may include:
Hiking boots
Sunscreen
Appropriate clothing (for example, a hat and sunglasses are great for spring and summer hikes in Los Angeles)
A backpack
Navigational tools like a map, compass, or even a GPS device
A first-aid kit
A multi-tool or knife
A flashlight (and extra batteries) in case your hike is delayed
Your phone, wallet, and ID
Water and snacks
Staying hydrated during your hike is essential, so you'll want to carry enough water with you to last the entire trip. You should also consider the availability of water along your route and plan around that. Of course, if there aren't any water sources on your hike, then you should try to pack as much as you can.
But water isn't the only thing you'll need to fuel your hike. You'll also need some high-energy snacks to keep you going and give you an energy boost when you need it.
Ideally, you'll want to aim for a combination of carbohydrates, proteins, and healthy fats to maintain your energy levels. I'd recommend some snacks like trail mix, energy bars, fruit, and even some yummy sandwiches.
Weather forecasts
You don't want the weather to ruin your hike, right? Well, then you'll need to make sure to check the weather forecast before heading out on the best LA hikes. Still, the weather can be unpredictable at the best of times. So, it's a good idea to pack some emergency gear like waterproof jackets and rain gear (even if the sun is shining when you depart).
Safety Tips While Hiking
No matter how experienced you are, you'll always want to be prepared for unexpected emergencies and situations on your hike. Here are some of my top tips for staying safe on your hike:
Staying on designated paths
Whether you're hiking on your own or as part of a group, you'll want to stick to the designated paths. This can help you to avoid straying off the trail and wandering into unsafe areas. When you leave the marked trail, the risk of emergency situations or having an accident increases drastically, which is the exact opposite of what you want!
Most trails have clearly marked paths to help guide you along the route and keep you safe. And, since these routes have already been determined as the safest paths, it's best to stay on them to keep yourself (and everyone in your hiking party) safe.
Still, you may want to have your phone and other emergency gear with you in case you run into any unexpected problems.
Wildlife precautions
In some cases, encounters with wildlife can be pretty exciting! But in other instances, they can be downright terrifying. Wild animals are often unpredictable and should be respected when you venture into their natural habitat.
Los Angeles County is home to plenty of unique animal species like cougars, bobcats, and snakes, but you're going to want to keep your distance to avoid an unsafe situation.
Some of the best tips you'll want to keep in mind for wildlife safety include:
Don't approach wild animals.
Don't feed wild animals.
If you want a closer look at some of the wildlife, you should take some binoculars with you. Be sure not to get too close to them or stray off of the designated hiking path.
As you're hiking, try to make your presence known. Making loud noises can help to scare off large predators, and alert them of your presence so they aren't surprised when you're walking by.
Be sure to check for which wild animals you may encounter on your trail, and research safety tips and guides to help you avoid dangerous situations with them.
A Map of Best Hikes In LA
Conclusion
That wraps up my list of the best hiking trails, LA edition! Whether you want a brisk walk or you're looking to challenge yourself to a hike up Mount San Antonio, my list is a great starting point for anyone who wants to discover unique routes around LA.
So, if you're ready to get your blood pumping, then don't hesitate to tackle one of my favorite trails in and around the City of Angels.
Frequently Asked Questions
What is the most popular hike in Hollywood?
It probably doesn't come as a surprise that the most popular hike in Hollywood is the one from Hollyridge Trail to the Hollywood Sign viewpoint. While the odd local may enjoy tackling this route, it's mainly tourists that populate this trail. This means you can usually expect there to be plenty of activity along the route, and the viewpoint can get pretty crowded during peak tourist season.
What is your favorite hiking location in Los Angeles?
I've tried out most of the best hikes in Los Angeles, and almost every single one has its own unique appeal. Still, I find myself gravitating toward one trail in particular – the Runyon Canyon Trail.
If you're a beginner, you'll love the paved path with a gentle incline, making it pleasant and easy for a low-energy stroll. It's also dog-friendly, with an off-leash dog area where your canine companions can have a blast of their own.
Does L.A. have good hiking?
Don't be fooled by the bright city lights and hustle and bustle of Los Angeles! LA actually has a ton of beautiful surroundings and different landscapes that are a hiker's dream. The trails here also cater to almost every type of hiker.
There are family-friendly hikes that are flat and relatively easy, but there are also some more challenging trails for adrenaline junkies that have the best views of the Pacific Ocean.
Are these trails dog friendly?
Are you looking for the best hiking near LA that's also dog-friendly? Then you're in luck, because most of the trails on my list are, in fact, perfect for taking your pampered pooch along with you! Some of the best dog-friendly trails include the Griffith Park trails, Runyon Canyon Trail, Brush Canyon Trail, and the Hollywood Sign hike.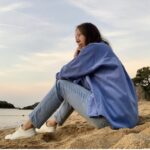 Hello, my name is Nadia.
I usually write about traveling (there are so many places to fit all the lifestyles), relocation (finding a job overseas or moving without losing an income), and living in a foreign country (adapting to a different culture and mentality). Follow me on Twitter, Facebook, Instagram, or LinkedIn!
This post might include some affiliate links. If you make a purchase through these links, I may earn a small commission at no additional cost to you. I appreciate it when you use my links to make purchases.