21 Best Gifts to Bring from California in 2023
Sergio Fomenkov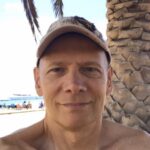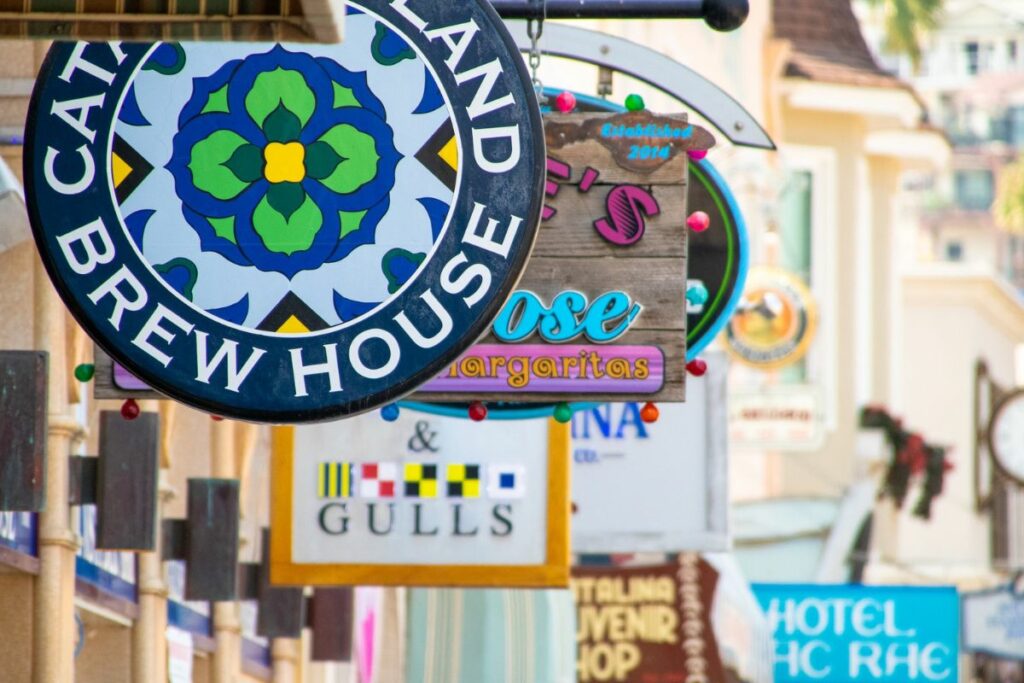 California is one of the most frequently visited states in the US, largely due to its nature, monuments, cities, vibrant culture, Hollywood, and beaches. To help you commemorate an unforgettable trip and bring a piece of the "Golden State" back home, here are my 21 awesome gift and souvenir ideas from California.
Personally, I am into collecting decorative wall plates and mugs. Every time I visit a new place, I seek out additions for my collection, exploring souvenir stores and local markets for original décor that I can display on a shelf or hang on a wall.
However, everyone has their own preferences and tastes, so I tried to find the best gifts from California for you to choose from. So, without further ado, what should you select?
---
Key Takeaways
Food Gifts: California wine, craft beer, almonds, poppy seeds, chocolate, candies, olive oil, sourdough bread, hot sauce, cheese, and coffee beans.
Gifts for Family and Friends: Scented candles, souvenir mugs, magnets, wall plates, and coasters.
Unique Gifts: Merch from In-N-Out Burger, Swingers Diner or Langer's Delicatessen, California Bear stuffed toy, California University gear.
---
1. California Wines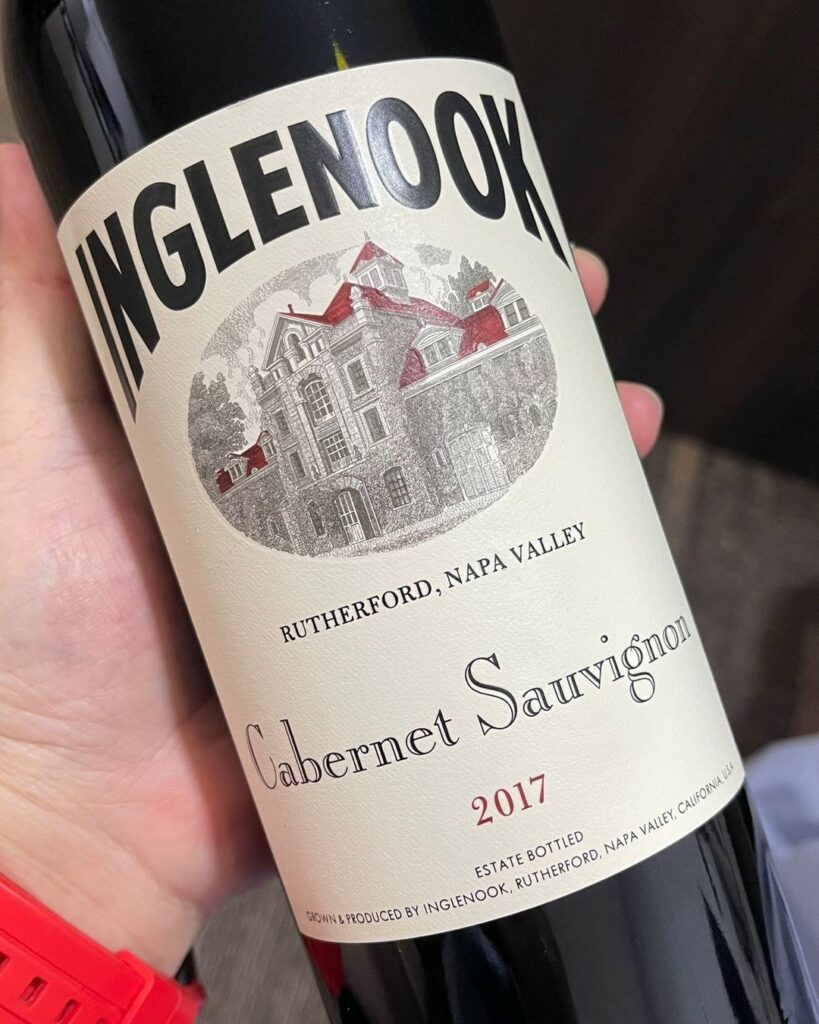 California is pretty famous for its wines. A gift of a bottle from one of its premier wine regions – like Napa Valley, Sonoma, or Paso Robles – will be appreciated by anyone.
You can purchase directly from a winery during a tour, a decision that you can proudly share. The price per bottle starts at around $15, but it can go up to hundreds of dollars, depending on the type, vintage, and rarity.
If convenience is a priority, you can find wines at a liquor or grocery store, with prices starting at $10 and $5 respectively. These stores offer a range of wines priced up to about $30.
You can also shop in online stores such as
Remember, the price of wine hugely depends on the winery, vintage, grape variety, and production style.
2. Scented Candles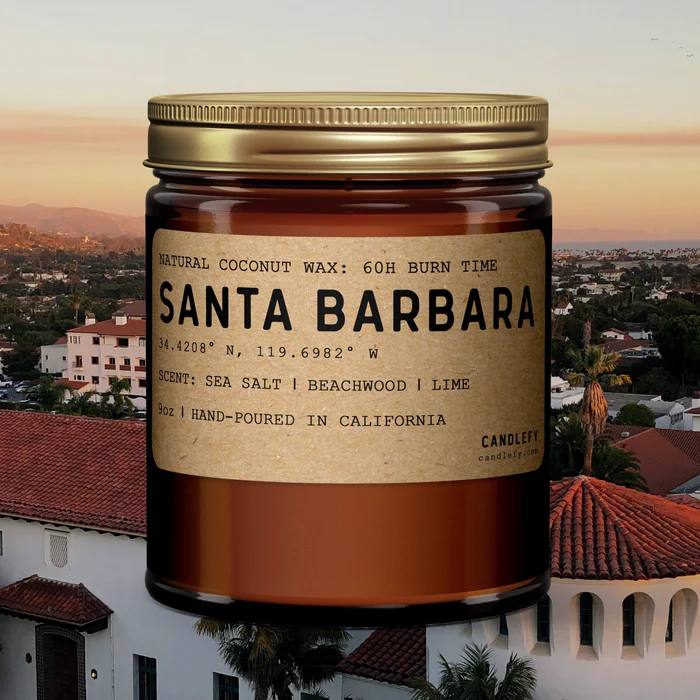 Scented candles from California are not only trendy but also make for delightful gifts. These candles capture unique aromas from different regions of the state, including the sea breeze, redwood forests, eucalyptus, oranges, wildflowers, and more. Additionally, you can find candles named after specific regions, like Santa Barbara, Big Sur, Napa Valley, Malibu, and others.
It's best to purchase locally produced wax candles as they are unique and truly encapsulate the scents of California. Furthermore, these candles are made from natural ingredients, such as beeswax, without artificial additives.
To find these candles, consider visiting local boutiques, souvenir shops, markets, or craft fairs.
Alternatively, you can order them from an online store. Here is a popular candle shop that offers a wide selection.
Prices for these candles average around $20 but can range anywhere from $10 to over $150 for the most luxurious options.
3. California Almonds
Several almond varieties, including Carmel, Monterey, Mission, and Nonpareil, are grown in California, which is the largest producer of almonds in America. Gifting a package of almonds is a fantastic idea.
The most appreciated gift would be fresh almonds purchased directly from almond orchards, such as those in the Central Valley, the state's largest almond-growing region. You can also find a wide selection of almonds at farmers' markets, specialty shops, grocery stores, and online sites.
You have the option to order almonds directly from a Californian ranch via this online store.
The retail price range for almonds is typically $5-$7 per kg or $2-$3 per lb.
4. Yosemite Camp Mug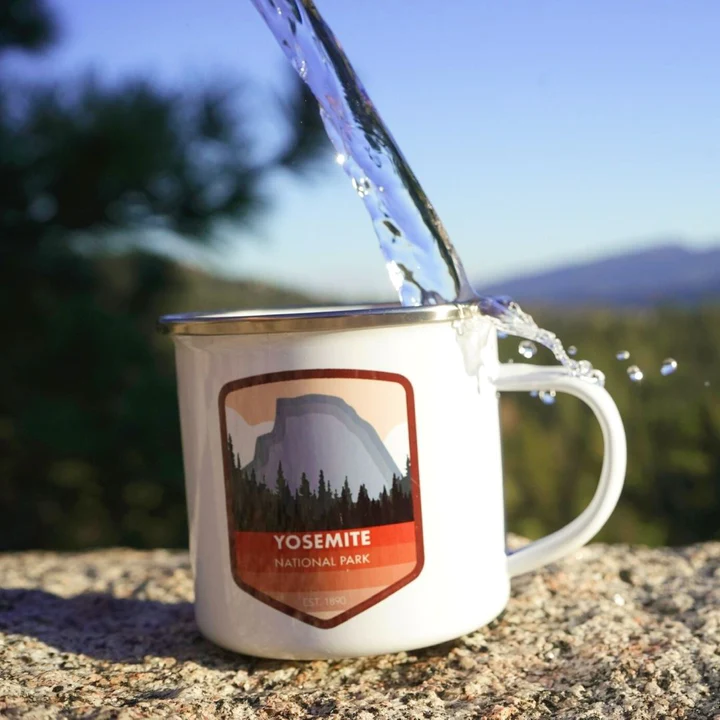 If you are into outdoor activities, hiking, camping, or just impressed by the beauty of Yosemite National Park, a mug adorned with iconic images of Yosemite's landscapes or wildlife makes a wonderful and memorable gift.
Besides serving as a reminder of your visit to the park, you can savor hot drinks like tea, coffee, or hot chocolate from this mug, cozying up in front of the fireplace on a winter evening anywhere in the world.
These mugs, either ceramic or metal, are specifically designed for camping and feature designs that range from modern to vintage. They are priced between $8 and $30. You can order one from this website.
5. California Poppy seeds
A bag of California poppy seeds can be a delightful gift for flower enthusiasts. These beautiful orange flowers grow statewide, from rocky hillsides to lush valleys, and symbolize resilience and the abundance of California's natural resources.
Purchasing a bag of poppy seeds as a souvenir and including a note about the flower's symbolism can add a special touch to the gift. You can also buy an artistic depiction of the California poppy or even jewelry inspired by the flower.
And it's a very inexpensive gift: A small seed packet usually costs no more than $2.
6. Ghirardelli Chocolate
The name Ghirardelli is inextricably linked with the culture and history of San Francisco.
If you choose this chocolate as a gift, it will introduce the recipient to San Francisco and California traditions. Ghirardelli is a well-known brand that has been producing chocolate since 1852, with products known for their rich flavor and smooth texture.
Their chocolate variety is wide, ranging from classic milk and dark chocolate to truffles and chocolate squares. The packaging, often featuring iconic images of San Francisco, can add charm to the gift and serve as a reminder of time spent in the city.
You can explore the products of the Ghirardelli Chocolate Factory and even order chocolate from their website. The cost of chocolate gift sets ranges from $30 to $230.
7. California Olive Oil
California is the leading producer of high-quality olive oil in the US, known for its distinct flavor. Temecula and Ojai are two popular regions known for olive oil production. Numerous small companies produce a variety of oils, and buying olive oil as a souvenir is a great way to support local producers and the state economy.
Considering the health benefits of olive oil, it's an excellent choice as a practical and valuable gift. Extra virgin olive oil is particularly recommended.
You can purchase oil in a decorative bottle and even add spices or herbs to create a unique culinary recipe, adding a personal touch to the gift. Prices range from $8 to $275, depending on the type and volume.
8. Sourdough Bread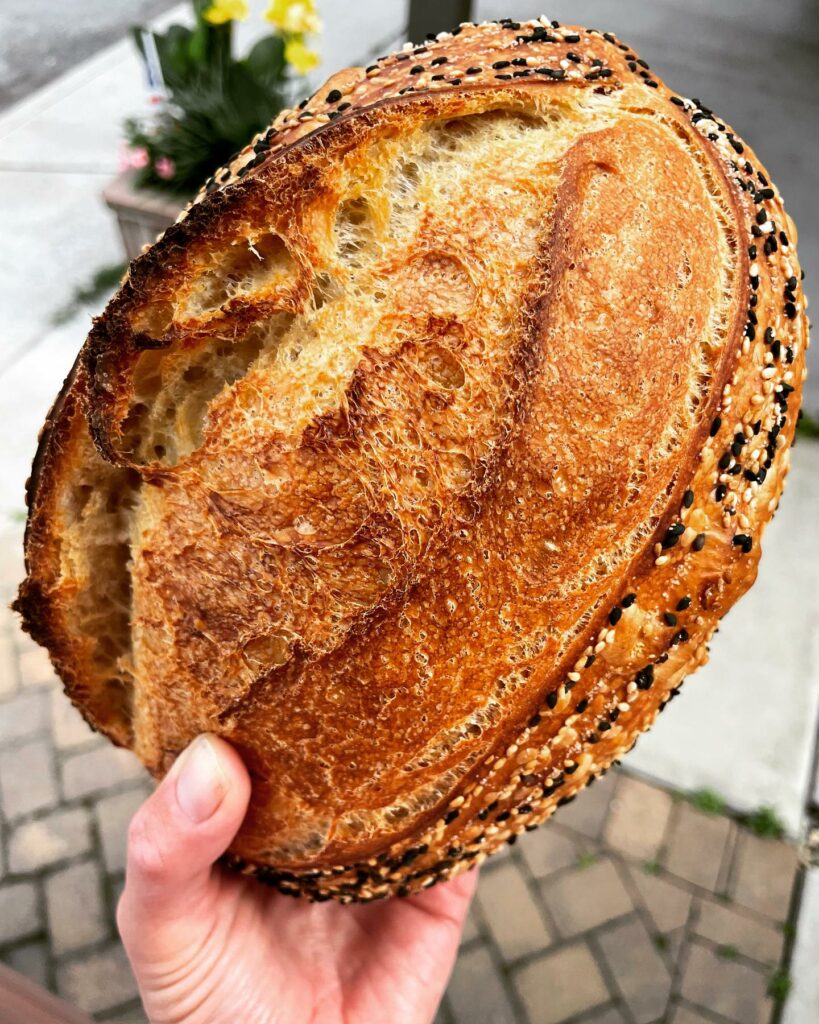 Obviously, this applies only to local tourism. If you are coming to the US from other countries, skip this item. 😀
California boasts traditions of creating unique local sourdough bread in many of its regions. Crafting this bread is an intricate and lengthy process, as it requires time for the dough to rise. Each region has its recipes, which lend distinct and even unique flavors to the bread.
Giving sourdough bread as a gift will surely delight both gourmands and anyone who appreciates a quality loaf of natural bread. You might choose to pair it with additional local products, such as jam, aromatic oil, or handmade spreads, depending on personal tastes.
Beckmann's California Sourdough
9. Hot Sauce
Californians are known for their love of spicy flavors, leading to the popularity of various hot sauce brands in the state. Gifting a bottle of original California hot sauce is a nod to these culinary traditions.
As for which sauce to choose, Tapatio Hot Sauce is an excellent option. It features a blend of red chili peppers and spices for a tangy kick. It's a staple in Mexican cuisine and a frequent addition to everyday dishes.
Consider visiting the website of a California hot sauce store to make your selection: californiahotsaucesolutions.com. Hot sauces typically cost around $10 to $12 per bottle.
10. In-N-Out Burger Merch
The renowned California fast food chain, In-N-Out, stirs nostalgia in many. Founded over 70 years ago, it's famed for its classic burgers, French fries, and made-to-order menu. You'll find more than 250 In-N-Out locations in California alone.
While a burger might not be the most practical souvenir, you can always choose something from In-N-Out's merchandise range, allowing the recipient to experience a piece of California's culinary culture. This chain offers T-shirts, baseball caps, socks, and other branded products as souvenirs.
You can browse the merch on the official website.
11. California Magnets
Magnets undeniably make for a traditional gift, serving as a constant reminder of a trip to the Golden State. Surely among your friends, there are those who collect magnets from different parts of the world.
There is a vast selection of magnets, including ones that feature cities and parks, shaped like the state's outline, designed in vintage style with various themes, or even with practical applications like refrigerator note clips.
12. California Cheese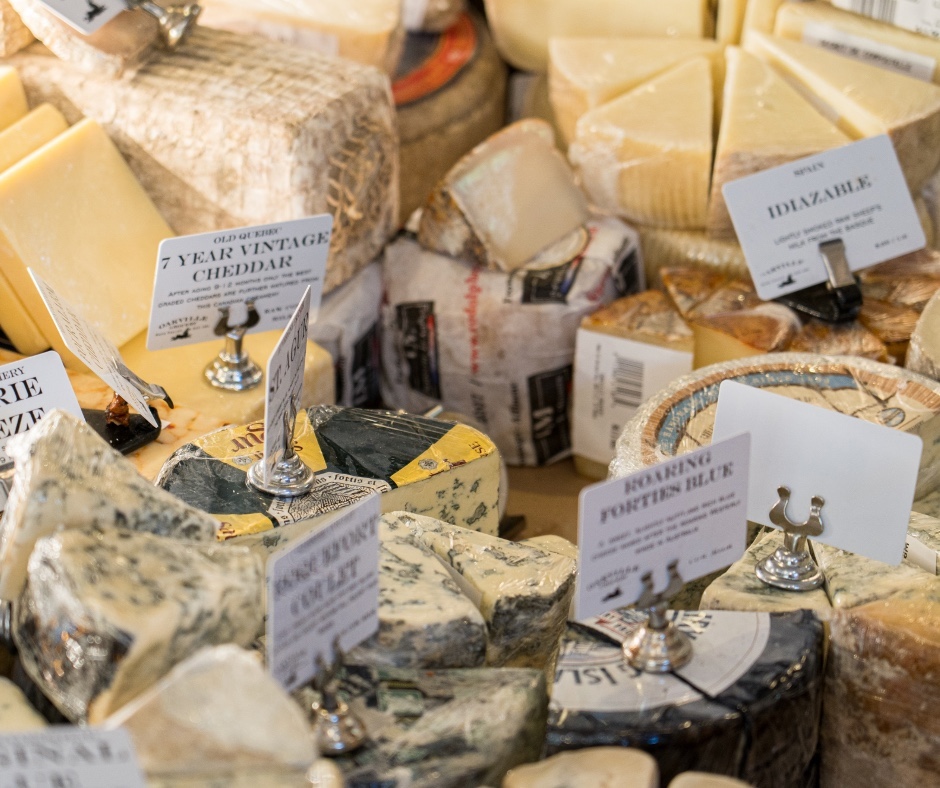 Cheese in California is produced both artisanally and in large creameries, but a gift from one of the smaller farms brings a unique appeal. Typically, this cheese is crafted using eco-friendly methods and local ingredients.
The cheese variety is wide, with options like homemade cheddar, goat cheese, gouda, and blue cheese, each offering unique characteristics. Pairing California cheese with a bottle of wine from Napa Valley would create a gift that showcases both your taste and the culinary excellence of California.
You can buy cheese at local cheese shops, farmers' markets, grocery store cheese departments, or best of all, directly from a local producer via their on-site shops or websites.
13. Peet's Coffee Beans
Peet's Coffee has a rich history in California. The company, founded in Berkeley in 1966, is known for its dedication to producing and roasting high-quality coffee beans. Peet's coffee beans make a fantastic gift for coffee lovers.
Although some coffee fans may debate the superiority of coffee specialties, there's no doubt that the taste of Peet's Coffee is something to appreciate. A stylish coffee grinder or an antique manual coffee grinder would make an ideal complement to the beans for a remarkable gift.
Another coffee-related gift idea could be a personalized coffee mug. Gift-giving is, after all, a creative process!
14. Starbucks California Mug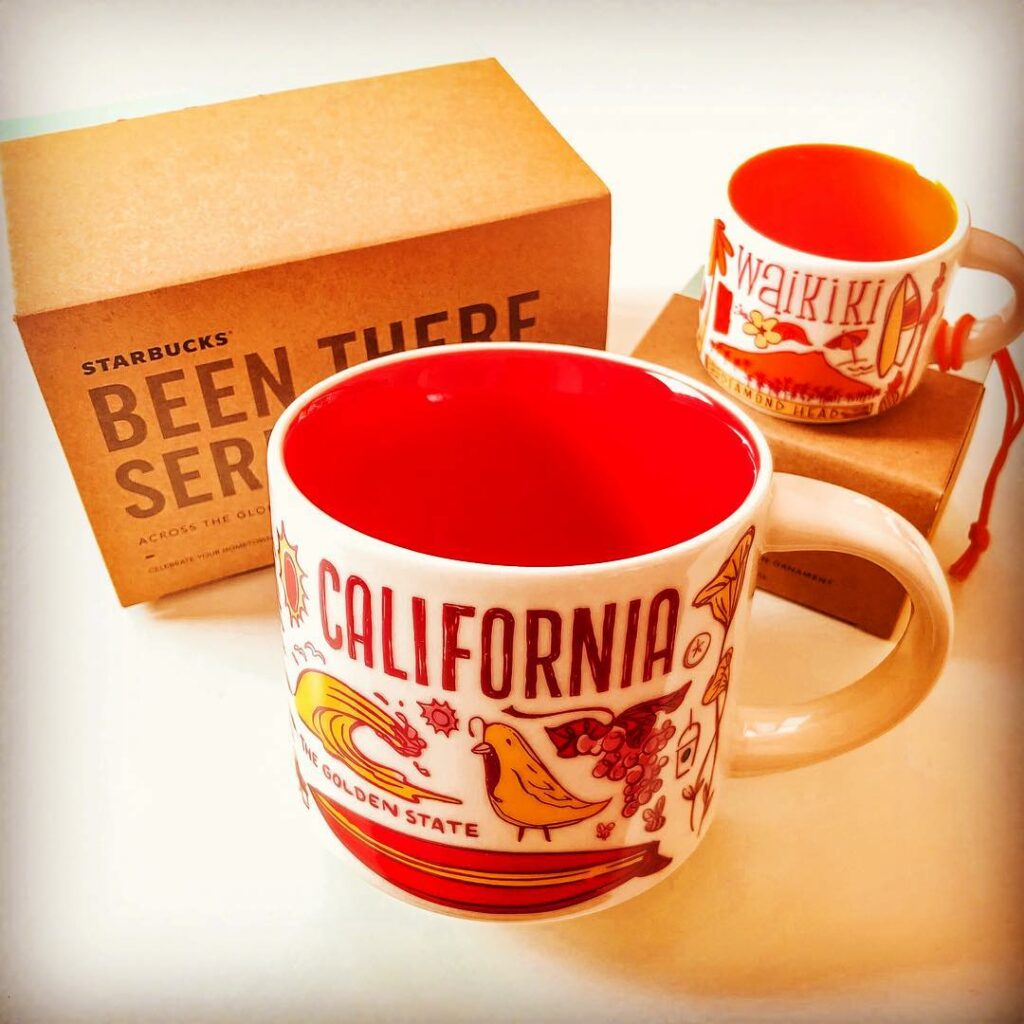 Continuing the coffee theme, a Starbucks California mug can make for a practical and excellent gift. For followers of the iconic Starbucks brand and coffee lovers alike, it would be a fantastic gift. Each city's mugs have a unique design, making them great collectors' items and everyday reminders of a trip to California. Plus, Starbucks is a coffee brand, so adding a bag of your favorite Starbucks coffee would be a brilliant idea.
You can visit a Starbucks coffee shop in California to buy a mug, or alternatively, check out the Starbucks mug website and select a California design. The price of a Starbucks mug typically ranges from $15 to $30.
15. See's Candies
See's Candies boasts a rich history in California, with its origins dating back to 1921 in Los Angeles. The brand is renowned for its chocolates and confectionery, all high quality and crafted from time-tested recipes. Their assortment ranges from classic dark and milk chocolate to toffee, truffles, and sweets with various fillings.
These carefully handcrafted candies are true masterpieces of chocolate production and make great gifts. You can choose a gift box of assorted chocolates, famous lollipops, and much more from the offerings of See's Candies. With such a gift, you're sure to satisfy even the most demanding sweet tooth.
https://chocolateshops.sees.com/ca/
16. Craft Beer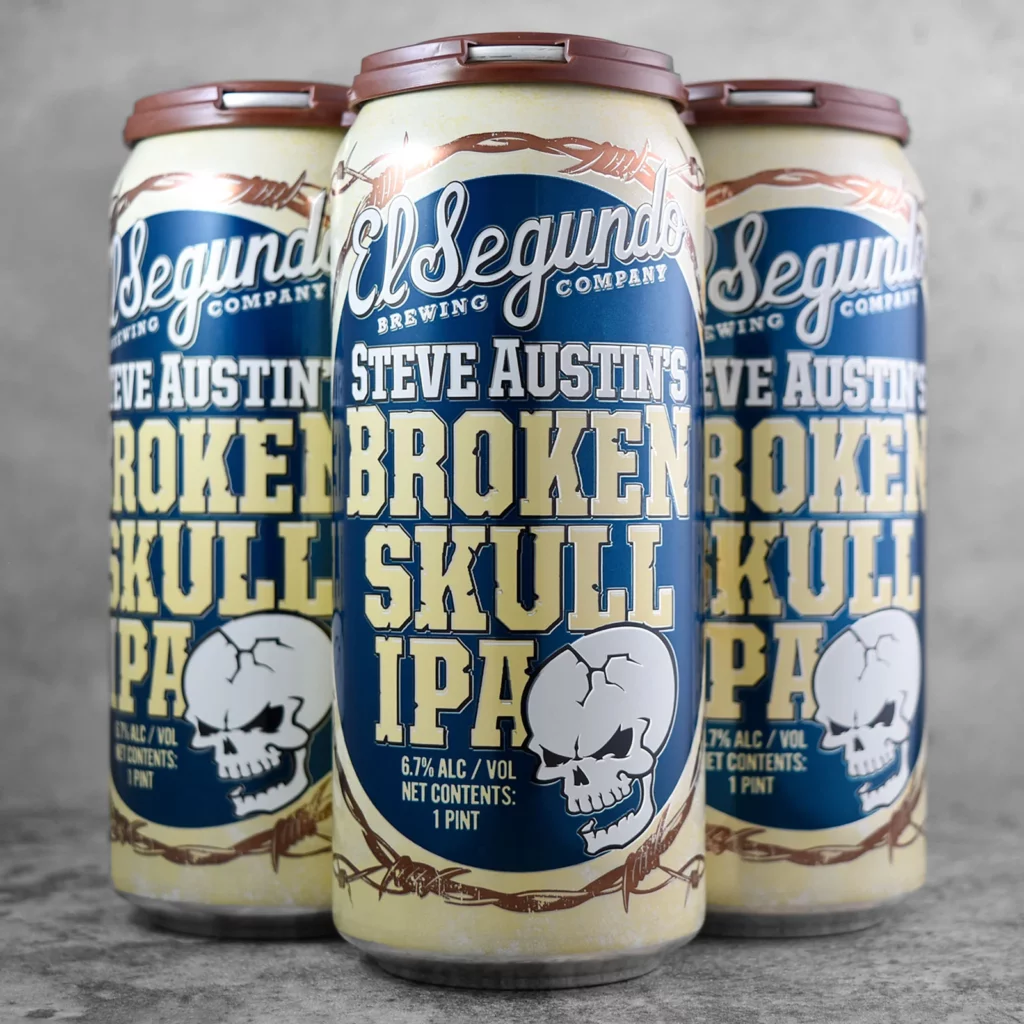 California is home to numerous breweries that produce a wide variety of craft beer, overseen by the California Craft Brewers Association. Breweries mainly use locally sourced ingredients and traditional brewing methods. Brewmasters, often managing family businesses passed down through generations, take great pride in their craft.
As a result, craft beer makes an excellent and unique gift for beer lovers. It's especially lucky to snag a limited or special edition brew from a craft brewery. Pairing the beer with handcrafted cheese or sliced meats can add even more uniqueness to your gift.
Pliny the Elder is considered one of California's most exclusive beers, making it a highly sought-after gift.
You can select and order California craft beer on the following website.
17. Compartés Chocolate Bars
Since 1950, Compartés has been a reputable chocolate maker, noted for its high quality and beautifully designed packaging. Their gift chocolate bars showcase artistry and craftsmanship in their wrapping.
In addition to classic chocolate, these bars incorporate add-ins such as fruits, spices, nuts, and even more unique ingredients like whiskey or potato chips, resulting in a unique and exciting flavor profile.
18. California Bear Stuffed Toy
A California Bear stuffed toy can make a fantastic gift, as the California bear is an iconic symbol associated with the state. This adorable souvenir can be a significant gift reflecting California's culture and wildlife.
The toys come in various sizes, but the image of the California bear is always original and recognizable. You can find them in souvenir shops, retail stores, toy stores, and online.
19. California Wooden Coasters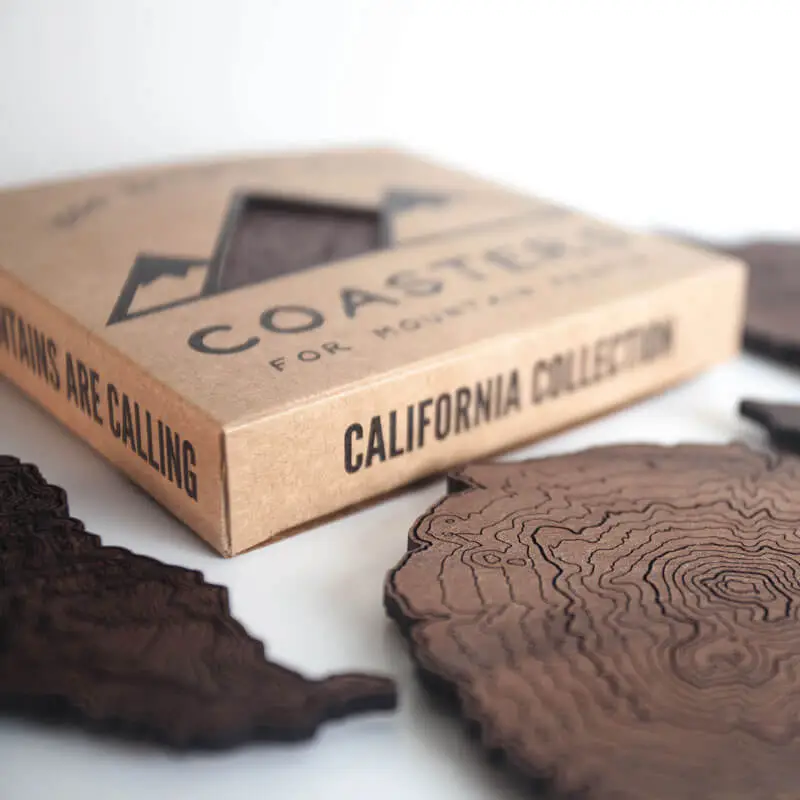 Often available in a variety of styles to match your home decor, California wooden coasters are small enough to easily fit in your backpack for your flight home. These coasters, suitable for both hot and cold drinks, are adorned with images themed around California.
These are practical, locally produced gifts that can depict iconic California symbols such as the Golden Gate Bridge, the Hollywood sign, natural scenery, or beach motifs. You can find them at local souvenir shops, specialty stores, or online marketplaces. And the compact size is an added advantage, making them easy to pack.
You can find original wooden coasters, featuring themes from Colorado to Yosemite, in the store at the following link.
20. Wall Ornamental Plates
Wall ornamental plates or wall decor feature motifs dedicated to iconic places in California, such as the Golden Gate Bridge, palm trees, beaches, Los Angeles, San Francisco, and Hollywood.
These plates can be made of ceramics, porcelain, or metal and are available in modern or vintage styles, which, in my opinion, are the most attractive. They can come in various shapes, depending on personal choice and taste. Decorated with floral motifs, intricate patterns, or local aesthetics, these plates and decor items can be purchased at souvenir shops, home stores, or online.
Hand-painted plates, in particular, make incredibly unique gifts.
Check out this antique online store offering vintage goods, including vintage wall decor.
The prices range from $10 for simple designs to $250 for the rarest pieces of wall decor.
21. California University Gear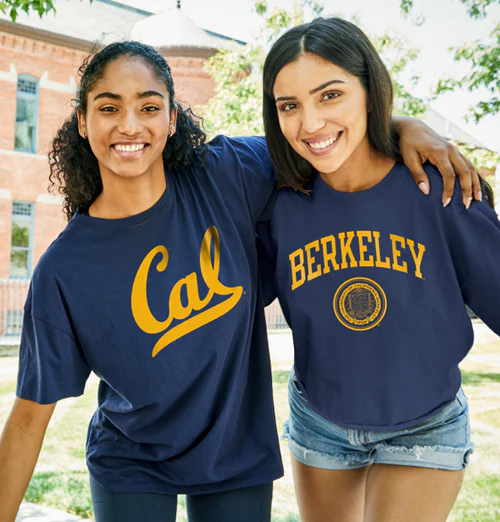 University gear from California can make an exceptional gift for a fan, a future student, or a graduate of a specific University of California, be it Stanford, Berkeley, UCLA, or the University of Southern California.
Typically, the official campus store or online store offers a wide selection of merchandise such as baseball hats, hoodies, or t-shirts.
You can find university or college-branded clothing items from across the country here: https://shopcollegewear.com/
Also, you can visit the California State Polytechnic University Humboldt campus store.
Where to Buy Gifts in California
You can find souvenirs in California virtually anywhere, but some of the most popular tourist locations, such as Hollywood Boulevard in Los Angeles, specialize in selling them. Here, you'll find a wide array of options, ranging from keychains and magnets to more substantial gifts. Another excellent option is the specialized gift shops that exist in every city, reflecting local characteristics.
Of course, there are the farmers' markets, which are present in many California cities and offer a vast selection of handmade goods. These items can make the most authentic and unique gifts.
Should you visit museums in California, their gift shops usually offer a range of souvenirs related to the museum's focus, be it art or historical subjects.
Lastly, there are online stores specializing in souvenirs. These platforms allow you to browse a wide range of products, compare prices, and make purchases without enduring long, tedious journeys.
How to Choose the Best California Souvenir or Gift
Though souvenirs do contribute to California's economy, there can be instances where the goods are not genuine and do not represent the local California community.
Therefore, I recommend you to avoid mass-produced items as they often originate from outside the state and do not reflect regional authenticity. I would try to purchase souvenirs from local markets and shops frequented by locals, rather than places solely focused on tourists.
Useful Tips
Consider visiting Olvera Street in Los Angeles and buying something locally made, rather than cheap goods imported from China.
The monastery in Hollywood sells terrific homemade bread; a loaf of their pumpkin bread could make a unique gift.
A small bottle of sand from the beach can be a truly original gift.
Restaurant merchandise from Swingers Diner, Langer's Delicatessen, or other Los Angeles eateries make for unique California gifts.
The gift shop at the LA Public Library is a fantastic place to find souvenirs.
Even a reusable bag from a grocery store like Trader Joe's or another supermarket chain can make for an authentic gift.
Final Thoughts
The selection of gifts you can bring back for friends and family from California is vast, and it's impossible to cover all options, but food and beverages always make a great choice. In California, you have the opportunity to search for rare, authentic items. Finding a unique gift that will delight your friends is a rewarding creative process.
California Gifts FAQ
What can you get in California that you can't get anywhere else?
As previously mentioned, In-N-Out Burger, a favorite fast-food restaurant chain, is exclusive to the region, making its iconic burgers and merchandise featuring the chain's logo uniquely Californian. Additionally, the exceptional wines from Napa Valley, produced from grapes grown in this valley, are another California exclusive.
What is the most popular souvenir?
Souvenirs featuring the Golden Gate Bridge, an iconic landmark in San Francisco, are considered the most popular mementos from California. Interestingly, locals also enjoy purchasing items that showcase this famous bridge.
What are some special products made in California?
Some of the most special products made in California include wines, olive oil, cheese, almonds, and craft beer.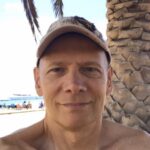 Meet Sergio! A travel enthusiast with a zest for exploration, he's all about discovering Spain's beauty, especially the Canary Islands! 🏝️
As a true Canary Islands lover, Sergio dedicates his time to uncovering hidden gems  and capturing stunning landscapes  that make this paradise so unique. He combines his love for adventure and in-depth knowledge of the region to inspire fellow travelers and help them create unforgettable memories on their journeys through the Canary Islands and beyond!
Follow Sergio on Instagram, Facebook, LinkedIn, and WikiData.
This post might include some affiliate links. If you make a purchase through these links, I may earn a small commission at no additional cost to you. I appreciate it when you use my links to make purchases.