27+ Best Disneyland Souvenirs to Buy in 2023: Must-Have Gifts from Disneyland
Nadia Podrabinek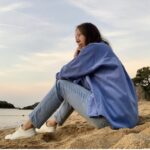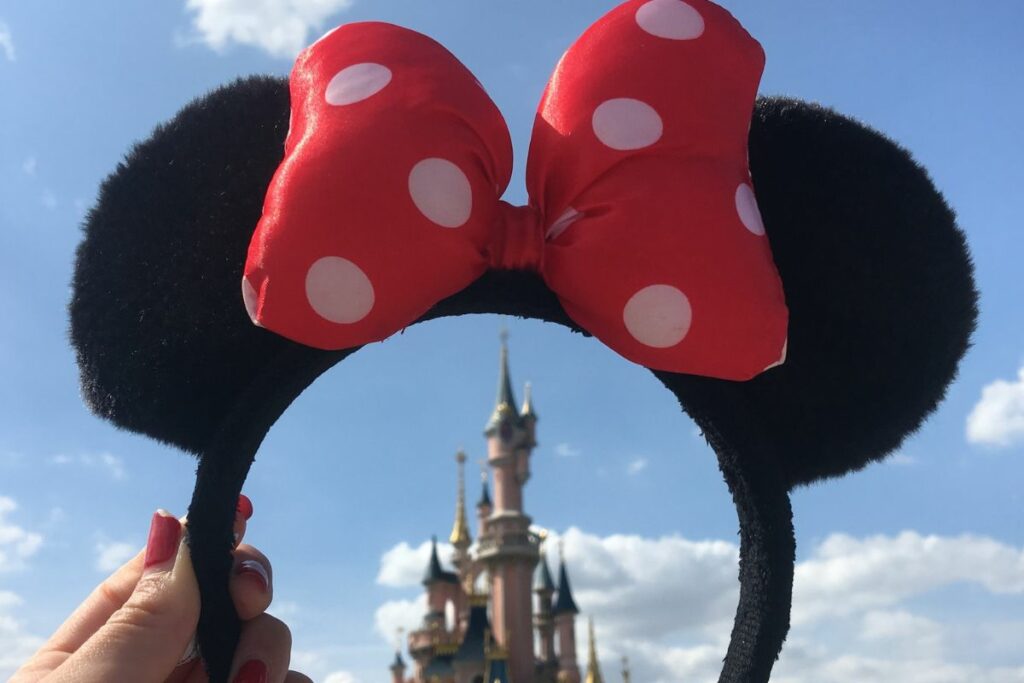 Have you ever found yourself standing at the gates of the happiest place on Earth with a churro in one hand and a burning desire to take a piece of the magic home with you? I know I have.
Whether you're a die-hard pin collector, a foodie seeking Disney-themed treats, or a fan of all things art and apparel, there's a treasure trove of Disneyland souvenirs for everyone.
But with gadgets and gizmos a-plenty and whozits and whatzits galore, how do you know which one to choose? Don't worry, I've sorted through the options to help you navigate the sea of souvenirs with ease!
---
Key takeaways
From Mickey Mouse ears to tiny trinkets and everything in between, you'll find it easy to snag a fun souvenir at Disneyland.
The Emporium on Main Street, U.S.A is by far the best souvenir shop.
Pressed coins and celebration buttons are the perfect budget-friendly souvenirs.
Look out for special editions and holiday merchandise for a truly unique souvenir.
Shop at Disneyland during the off-peak season and in the evening to avoid the crowds.
---
23 Must-Have Disneyland Souvenirs
Disneyland's souvenir scene is a whirlwind of choices. Luckily, I've got your back with this list of must-have Disneyland souvenirs, so you can spend less time deciding and more time enjoying your Disney vacation!
1. Classic Mickey Mouse ears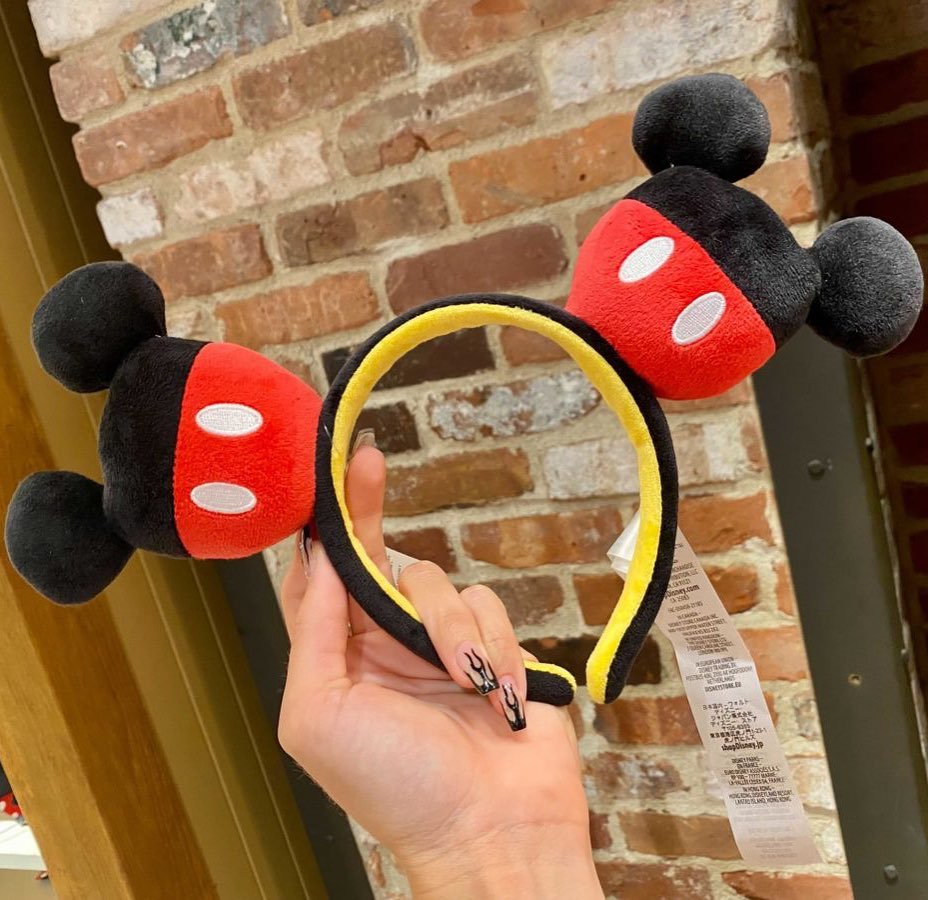 You simply can't visit Disneyland without snagging a pair of those iconic Mickey or Minnie Mouse ears – they're practically the law of the land! From classic depictions to sparkly sequins and wacky designs, you can find just about any style of Minnie or Mickey's ears for any age.
For around $30-$50 depending on your style, you can find Mickey ears in various shops across Disneyland and Disney California Adventure, including the Mad Hatter shop and the Emporium, both on Main Street, U.S.A.
2. Disneyland mug
Imagine waking up and sipping coffee from a Disney mug, transporting you away from that dreary 9 to 5. Disney mugs come in a ton of designs featuring your favorite characters and even fun handles.
This is a great souvenir for the coffeeholic in your life! You can find these for around $15-$25 in just about every store, including the Emporium and World of Disney.
3. Disney pins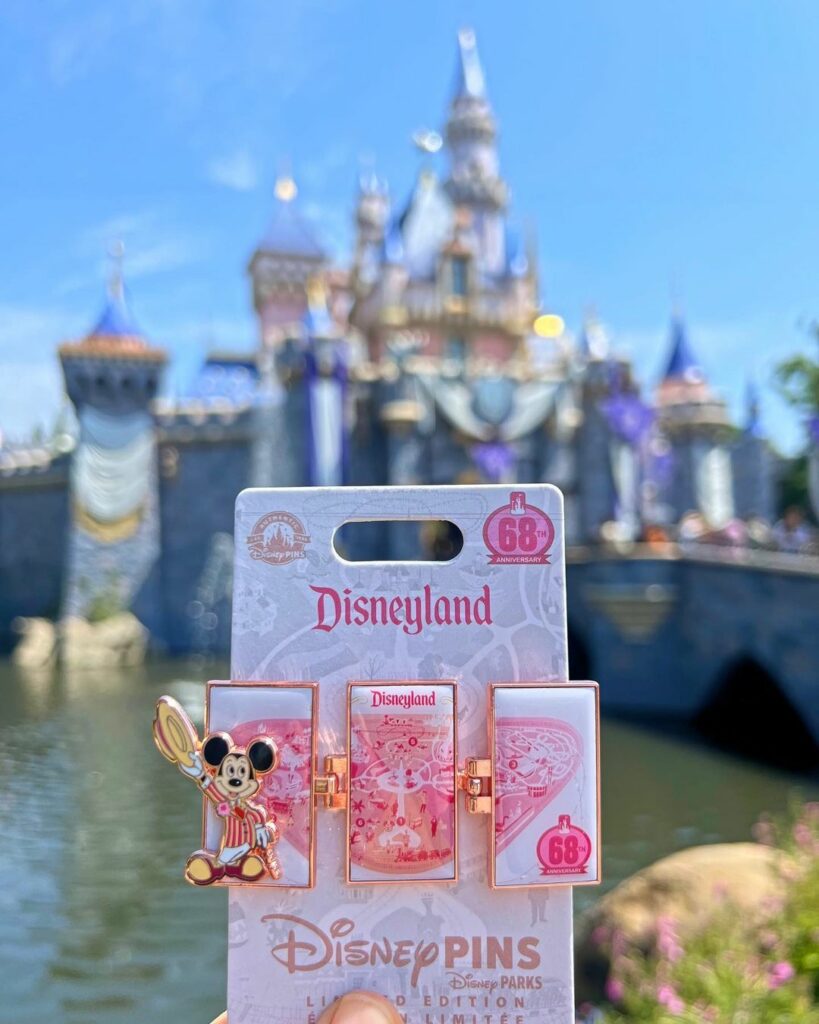 Disney pin trading is a beloved tradition. There are thousands of Disney trading pins out there, from characters to attractions and snacks. They're wonderful little keepsakes for just about anyone!
Where to find them? Disney pin trading stations and spots like the Emporium, Pioneer Mercantile, and Disneyana. Prices vary but it's around $7 for a basic pin and around $18 for a special event pin.
4. Disney autograph book
I believe every little kid should have an autograph book – a time capsule to peek into years later. Imagine the excitement as kids collect autographs from their favorite Disney characters. It's like a celebrity treasure hunt!
You can easily find autograph books at the Emporium and World of Disney for around $10 or bring your own from home.
5. Disney-themed houseware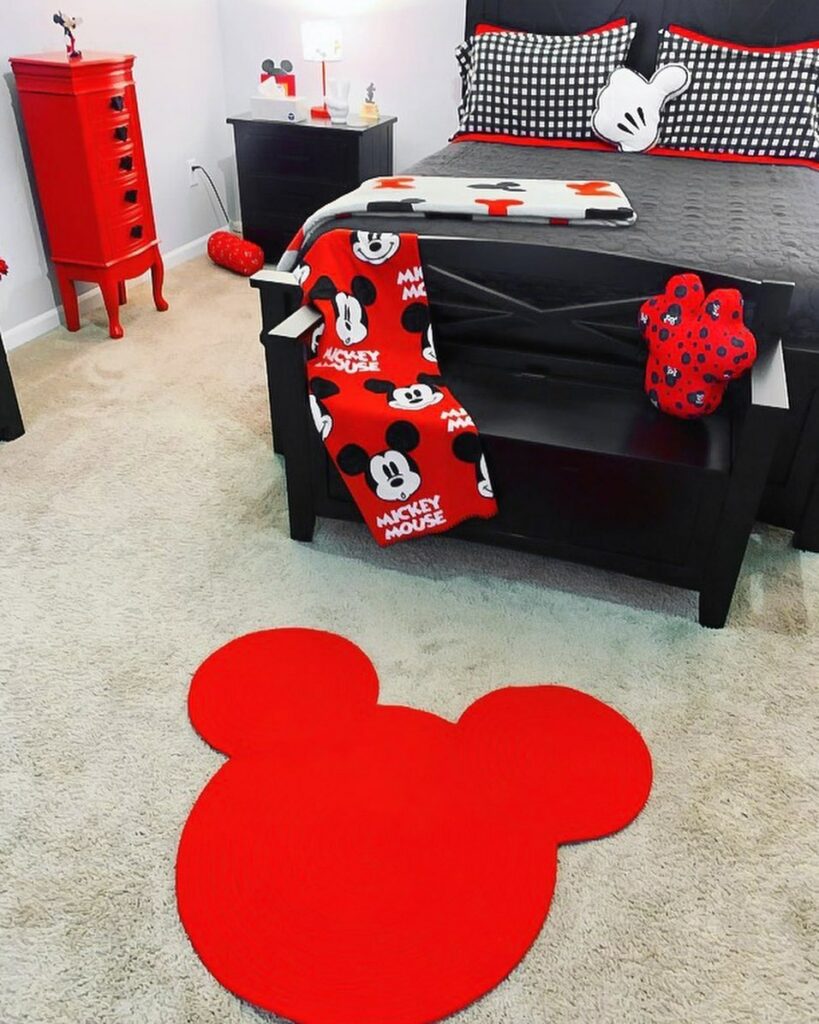 Why not add a sprinkle of magic to your home with Disney-themed houseware? They're not just delightful souvenirs; they're also super useful. Disneyland gift shops have a treasure trove full of them – from kitchen gear and pillows to wall art and home decor.
Prices for decor will vary, anywhere from $35 to $85. You can find all these homey quirky finds at Disney Home in the Downtown Disney District.
6. Disney phone case
Want to carry the magic of Disney with you everywhere? Well, there's a stylish way to do it – a Disney cell phone case! Disneyland offers the most adorable patterns, ranging from playful cartoonish vibes to more understated designs.
You can find the perfect phone case at World of Disney or Disney Home for around $35-$60.
7. Disney plush toy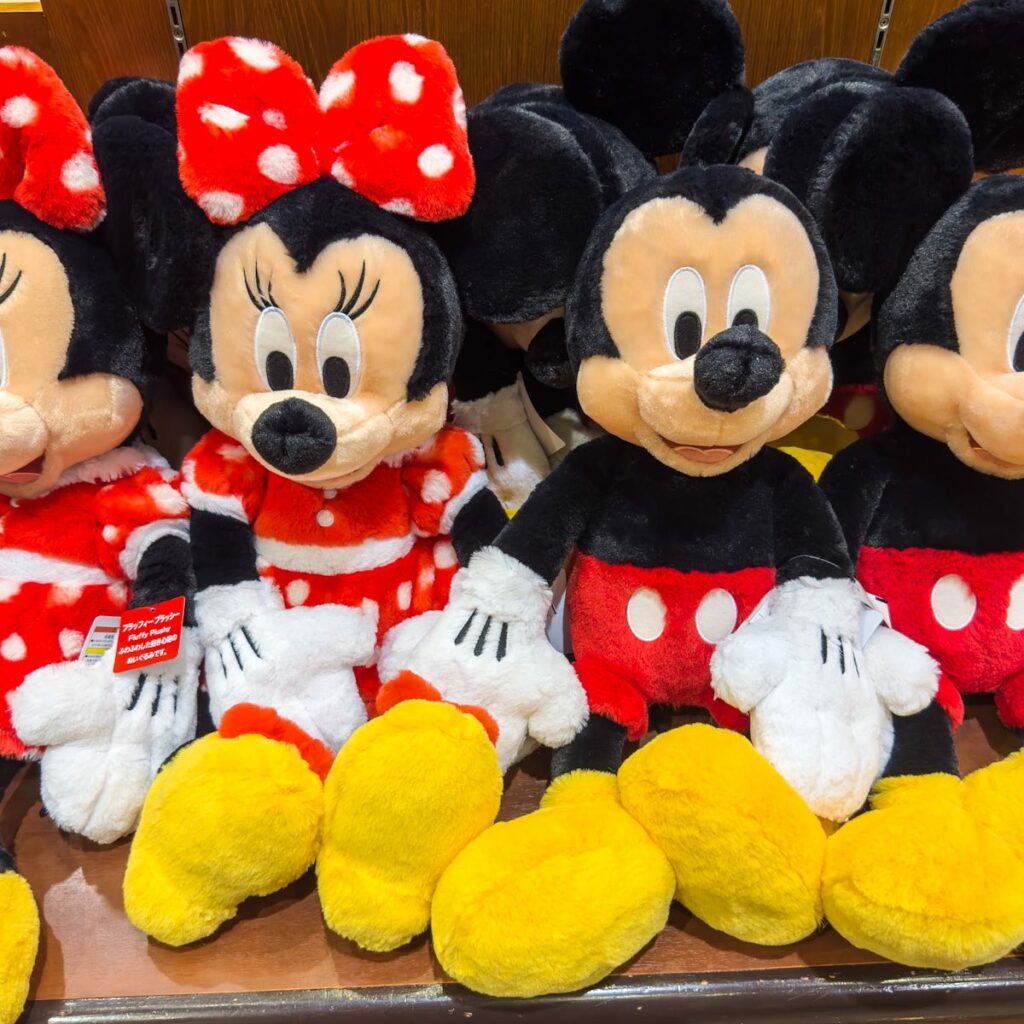 Snuggling up with Disney plush characters is like wrapping yourself in a hug of memories. Classic favorites like Mickey, Minnie, and Winnie the Pooh share the shelf with newcomers like Baby Yoda. Some even come with outfits – cuteness overload!
Perfect for kiddos, you can find finish these at World of Disney in Downtown Disney and the Emporium for $20-$70.
8. Disneyland backpack by Loungefly
Loungefly's mini backpacks are the ultimate Disney souvenir for teens and grown-ups. These compact yet practical backpacks flaunt an array of themes and prints, including Disney princesses, villains, tasty snacks, and more.
You can find these iconic backpacks at World of Disney, the Emporium, and Disney Home for around $70-$85.
9. Disney snack items
Sure, edible souvenirs might not last as long as other keepsakes, but the joy they bring is absolutely worth it. Think about munching on iconic snacks like marshmallow wands, churros, specialty popcorn, and pretzel treats.
You can find some tasty treats at just about every corner for $5-$20, including Trolley Treats, Marceline's Confectionary, Candy Palace and Candy Kitchen.
10. Disney-themed Spirit Jersey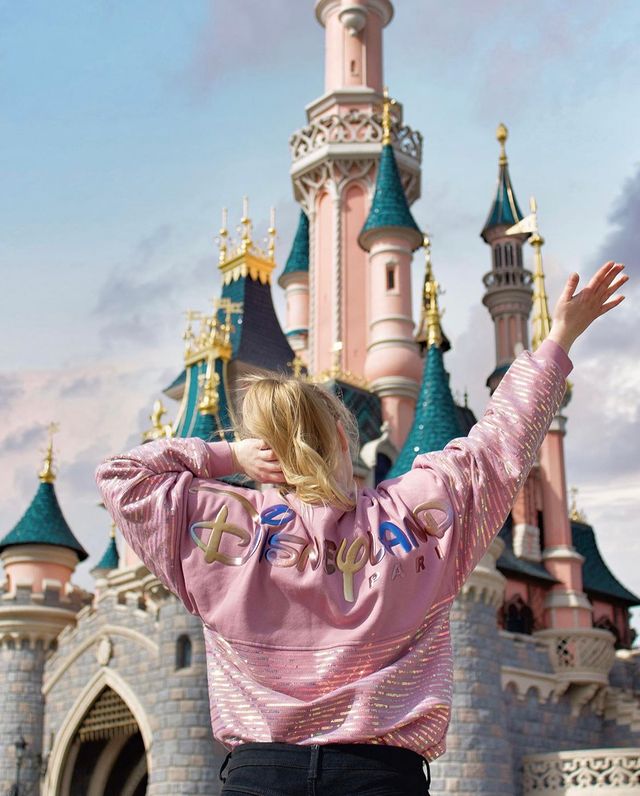 Spirit Jerseys are Disney's super-soft, ultra-comfy pullover sweatshirts – perfect for those cozy days at home. These cozy souvenirs come in an array of fun Disney patterns with beloved icons and characters.
You can find Spirit Jerseys for kids and adults at any major gift and souvenir shops, including the Emporium and World of Disney. Prices range based on size and design but are typically around $75.
11. Disney-themed jewelry
Disney-themed jewelry options are endless, from earrings to rings and necklaces, including the ultra-popular Alex & Ani bracelets and Pandora charms.
Perfect for Disney adults, you can get designer Disney jewelry for around $30 and up at the Fortuosity Shop on Main Street.
12. Customized silhouette portrait
The Disney Silhouette Studio on Main Street is a must-visit. Skilled paper artisans work their magic to create exquisite, hand-cut black silhouettes of anyone you desire – whether it's you, your child, or even your favorite Disney character.
For just $11.99 per person, these artists can capture any silhouette perfectly, creating an affordable and timeless keepsake that you'll cherish forever!
13. Disneyland popcorn bucket
Popcorn buckets at Disney parks? These are not just snack holders; they're a sensation for die-hard Disney fans. Every year they release new designs and characters, it's practically impossible not to want to collect them all!
You can find Disney popcorn buckets all over Disneyland Resort. Prices vary depending on the characters and size, but they're generally between $10 and $30.
14. Disney-themed artwork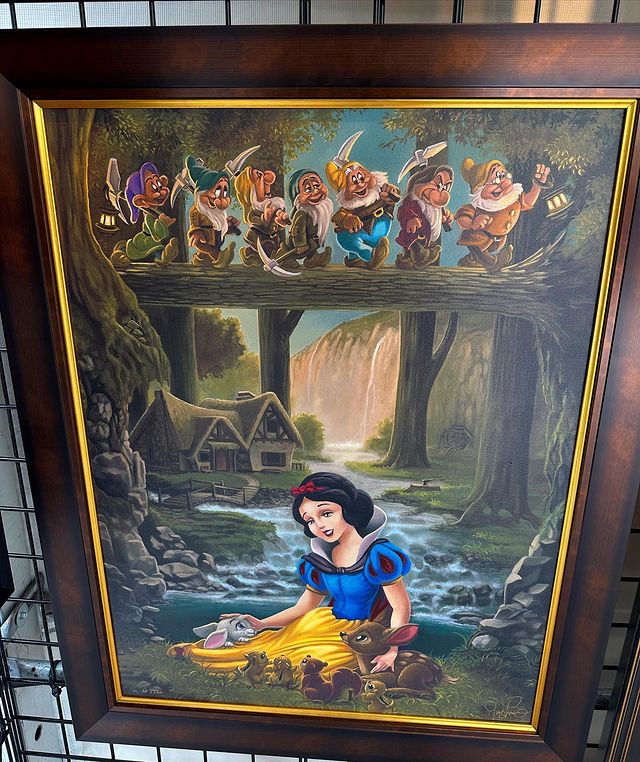 Disneyland is a treasure trove of artwork, featuring classic Disney characters and iconic park landmarks. It's a dream come true for adults who appreciate art and Disney.
Places like Disneyana and WonderGround Gallery showcase one-of-a-kind pieces, including paintings and sculptures for around $40 and up.
15. Holiday ornaments
What better way to remember your magical memories during the holidays than with Disney ornaments? From Halloween to Hanukkah and Christmas, these little wonders feature iconic characters, attractions, and even snacks.
Disneyland has a massive variety available year-round. You'll find them at gift shops all around the park, but Plaza Point on Main Street has the best selection, starting at $23.
16. Perfume
Honestly, I'd never considered buying perfume in the park before, but once I stepped into Mlle. Antoinette's Parfumerie in New Orleans Square, I was absolutely hooked.
If you're looking for a stunning fragrance for that special lady in your life, this is where you need to go. You may be hard-pressed to find anything under $50, but for a signature scent that's simply magical, it's worth every penny.
17. Custom lightsaber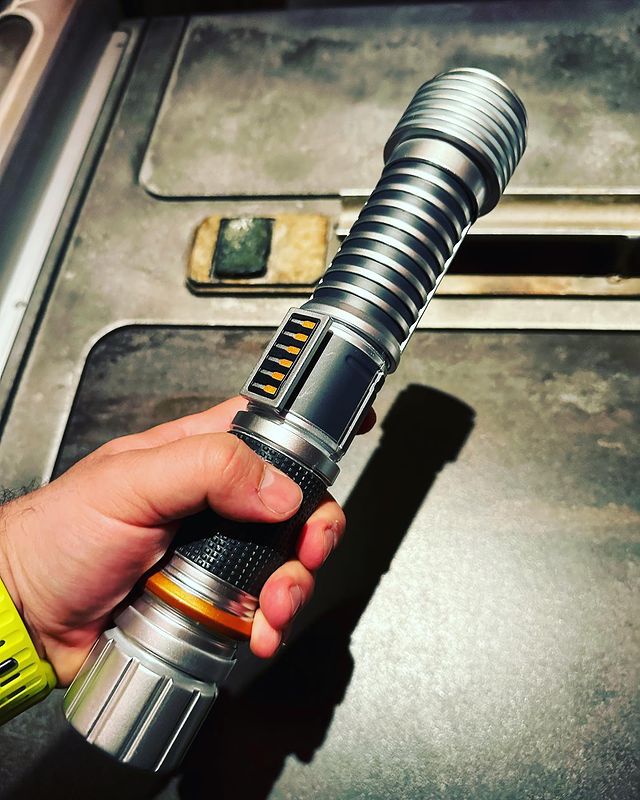 Calling all Star Wars fans! I've got an out-of-this-world souvenir idea for you. Head to Black Spire Outpost to create your very own lightsaber at Savi's Workshop. You customize it from scratch, selecting each part, choosing your kyber crystal, and igniting your custom lightsaber.
This is the ultimate souvenir experience for kids but hey, adults can enjoy it too for the cost of $249.99 per lightsaber and the experience.
18. Disney MagicBand+
With valid admission and a reservation, a MagicBand+ for $34.99 makes park entry and Lightning Lane check-ins a breeze. Popularised at Walt Disney World, these bands interact with the park in different ways, lighting up and vibrating during shows and when you're in certain areas.
Prices start at $34.99 and you can find them at just about any Disney store, including World of Disney, Pioneer Mercantile, the Emporium, and more.
19. Personalized LEGO Minifigure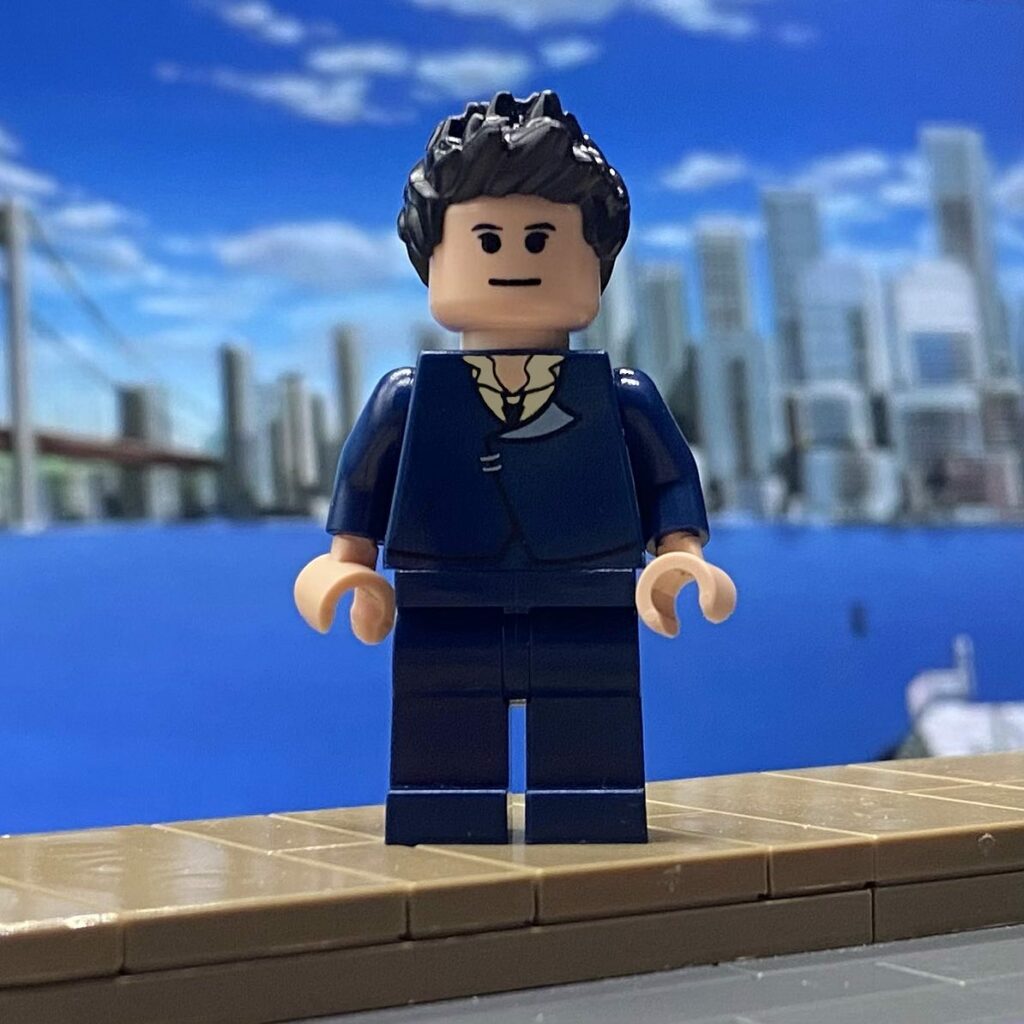 If you're a fan of LEGO, then what better souvenir than a mini LEGO version of yourself? While these neat little Minifigures aren't Disney-themed, they still make for a great souvenir! Head over to the LEGO store in Disneyland's Downtown Disney District and create your own Minifigure from scratch for just $12.
This little souvenir is great for kids looking to expand their LEGO collection, but even an adult can enjoy a custom LEGO Minifigure of themselves – I know I would!
20. Disney snow globes
When it comes to classic souvenirs, you can't go wrong with a snow globe, right? Well, Disneyland agrees, and they've got a delightful range to suit every budget. From beloved Mickey Mouse and princesses to attractions, you can find the perfect snow globe to remember your adventure.
The Emporium has the best selection from a range of prices starting at $15 for basic models to $35 for something a bit fancier.
21. Disney reusable tote bag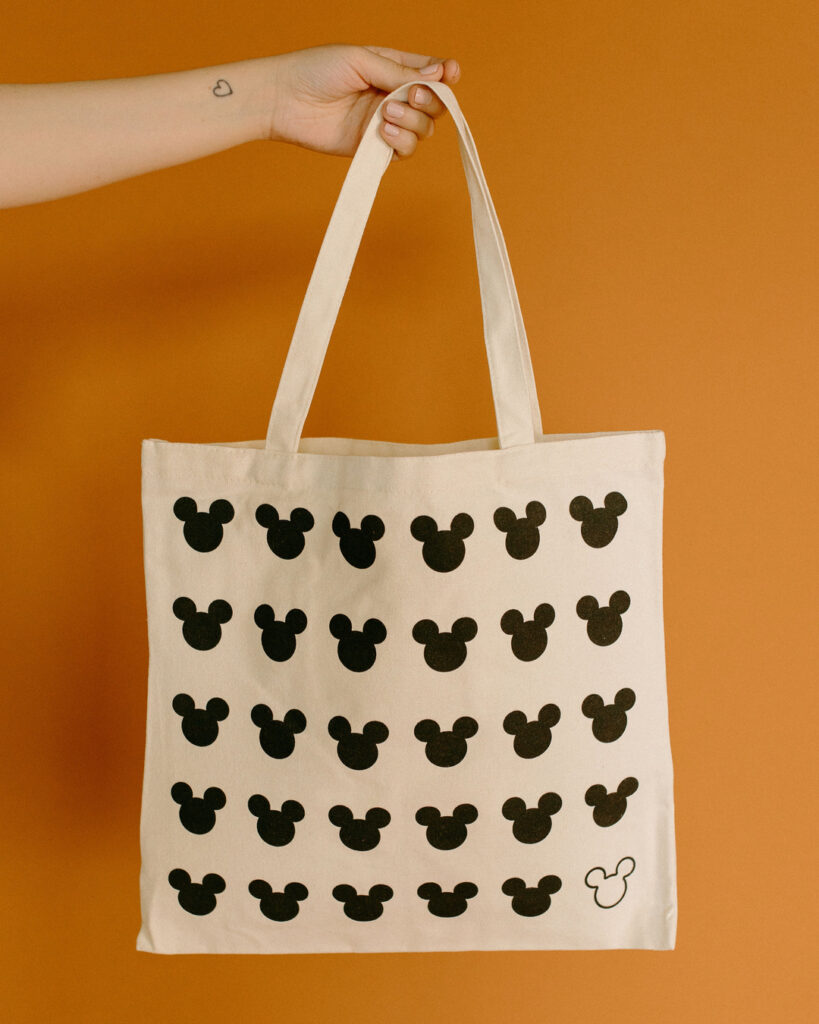 Here's a souvenir I swear by: reusable Disney tote bags! Not only are they great for lugging around all your other souvenirs but they're practical for everyday life. They come in an array of screen prints featuring iconic Disney characters and attractions.
You can find these bags at pretty much any gift shop, including the Emporium and World of Disney, for around $10-$30.
22. Caricature drawing
Have you ever wondered what you'd look like if you were drawn by Disney artists? I believe a custom and comical caricature done by a talented Disney artist is the ultimate keepsake. You can find these artists dotted around the park, including in New Orleans Square and Downtown Disney.
Pricing varies but you can expect to pay around $30 or so for a front portrait.
23. Engraved Disney-themed glassware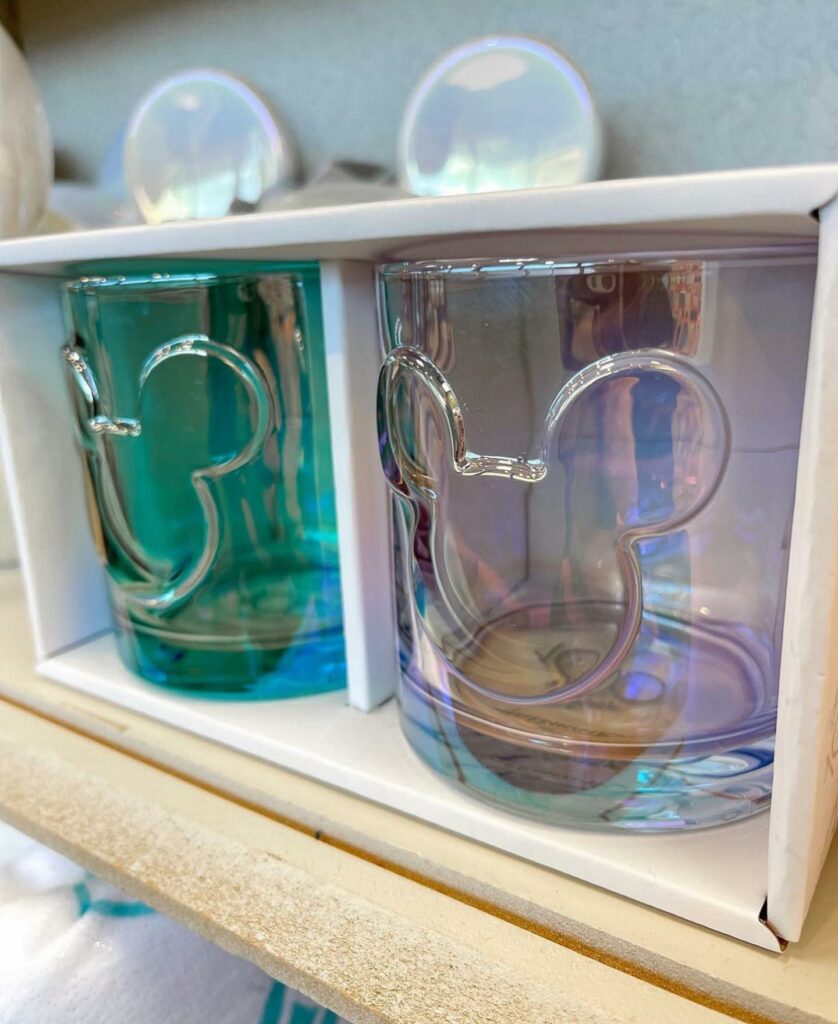 This is a fabulous souvenir idea for Disney adults who appreciate the practicality and a touch of Disney magic in their daily lives. Whether it's a tumbler or wine glass, these souvenirs are a great memento of your Disneyland vacation.
Many souvenir shops within Disneyland Resort sell glassware, but head to Crystal Arts on Main Street to have your chosen glassware engraved with some Disney magic from around $50.
Best Budget-Friendly Disneyland Souvenirs
While Disneyland does have its fair share of pricey souvenirs, there's no shortage of budget-friendly options too.
Here are some of the best Disneyland souvenirs that'll keep those magical memories alive and your wallet happy.
Park maps: I have so many Disneyland park maps I've practically lost count. Snag a few on your way in or out. They're a great way to remember those cool spots you visited, and they're completely free!
Pressed souvenir coins: The classic pressed pennies are a steal at just $1 each, and you can find pressed penny machines throughout the park. There are a variety of penny designs to choose from, so you can make it a fun yearly tradition to collect them.
Autopia driver's license: A Disneyland classic since 1955, Autopia offers a cool freebie. After your retro highway ride in Tomorrowland, ask a cast member for your own driver's license. But remember, you can't actually use it on the road!
Celebration buttons: Celebrating something special like a birthday or anniversary? Tell a cast member at Town Hall or grab a celebration button at the ticket booths for free.
Drawing class at the Animation Academy: Included with your admission, don't miss the Animation Academy at California Adventure Park. A Disney artist guides you in drawing a popular Disney character. You walk away with a free memento – your artwork!
Helpful tips
Keep an eye out for merchandise carts and kiosks, they often have more affordable keepsakes.
Look out for seasonal sales, promotions, bundles, or discounts while shopping around.
Check the clearance section! I've found so many great souvenirs for a discounted price from past seasons and special events.
Unique and Limited Edition Disney Souvenirs
Limited edition Disney pins: If you're into the Disney pin trading scene, be sure to collect those limited edition Disney pins! They often roll out during special events and holidays and can be a rare, one-of-a-kind find.
Original Disney artwork: Having a piece of original artwork by a Disney artist can be quite amazing. It's a great talking piece for when friends and family are over.
Holiday merchandise: Disneyland gets festive every year, releasing new holiday goodies. Those Halloween ears you passed on in 2022? Good luck finding them again! If you want a truly unique Disney souvenir, consider a holiday ornament or t-shirt.
Event merchandise: Events like Disneyland's 100th anniversary or the Haunted Mansion Holiday offer limited-run treasures, from special edition mugs to Mickey ears.
As for where to find rare and unique Disneyland souvenirs, shops like Disney Showcase, the Emporium, World of Disney, Elias & Co., Knick's Knacks, and The Collector's Warehouse are top spots.
Helpful tips
Keep tabs on Disneyland's website and official merchandise catalogs to see what's available or releasing soon.
Limited edition seasonal and event items sell out quickly, so be sure to plan your trip around these times.
Chat with cast members because these folks know their stuff!
Sometimes, hidden gems can be found at lesser-visited kiosks and gift shops.
My Personal Top Disneyland Souvenirs
I try my best to follow the philosophy of 'collecting memories, not things' but when I'm in the happiest place on Earth, I can't help but take something home.
One of my recent souvenirs is an Up cookie jar I bought at World of Disney in Downtown Disney. This cookie jar is a colorful replica of Carl Frericken's house, and considering Up is one of my all-time favorite movies, I couldn't resist buying it.
If I were to name the coolest mug I own, it would definitely be my Peter Pan 70th Anniversary mug. It's inspired by Peter and the Lost Boy's hideout in Never Land. Peter Pan is a story close to my heart so it only seemed fitting I get this mug. It's my go-to for my morning cup of Joe!
Overview of Shopping at Disneyland
For Disneyland souvenirs, the three go-to shops are World of Disney, Elias & Co, and the Emporium. These stores have just about every Disney goodie you can think of.
To help you out with your Disneyland shopping experience, I've got some expert tips:
Visit Disneyland on weekdays or during the off-peak months if you want a bit more elbow room to shop.
Shop later in the evening as most Main Street shops stay open an hour after the park closes. It's less crowded and you won't have to sacrifice precious ride and parade time.
Don't impulse buy the first thing you see! Hold off a bit and explore other shops – you may stumble upon something even better!
For a comprehensive Disney shopping experience, Main Street is the place to be.
If you end up going a little overboard with shopping, you can ship items home. But, instead of shipping items directly from the park, which can sometimes be costly, consider doing it from your hotel.
How to Choose the Right Gift from Disneyland?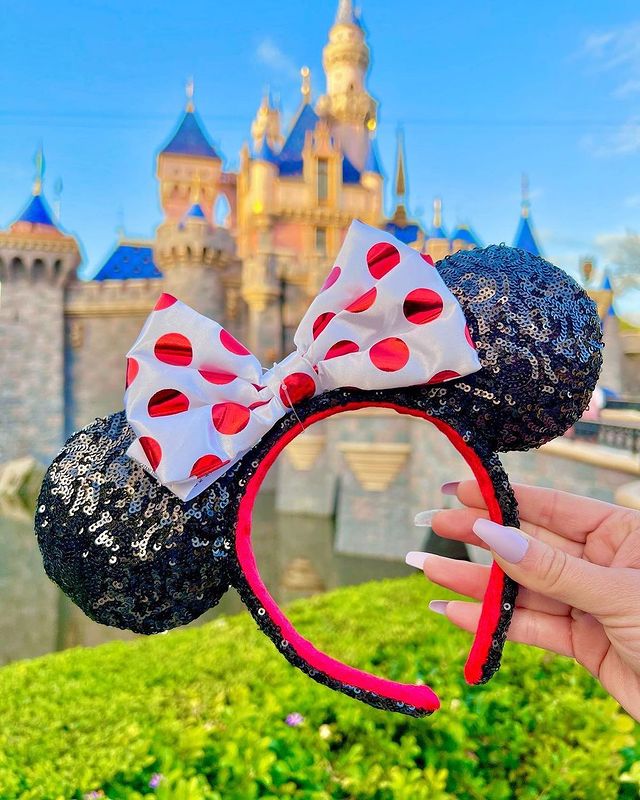 You're at Disneyland and you want to pick out a fantastic gift, whether it's for a friend, family member, or even yourself. Now, this will ultimately be a subjective choice but I've got some tips to help you out here.
First off, think about what they love. Disneyland offers tons of different gifts, so narrowing it down is a smart idea. Are they die-hard Star Wars fans or perhaps just love the classic Disney characters?
You also need to consider their age. A young kiddo may go wild for a cuddly Pooh Bear, while a teenager may be all about a sleek Disney phone case.
If all else fails, just get a Disney Gift Card! It's like a golden ticket to all things Disney. They can use it for theme park tickets or merchandise.
Conclusion
For me, and I'm sure for many of you, visiting Disneyland is a once-in-a-lifetime adventure filled with magical memories that stick with us long after we've left the park.
As you can see from this long list of souvenirs, there really is something for everyone to commemorate their trip!
No matter what you end up choosing, make sure it's something that makes you smile and reminds you of those awesome times.
Frequently Asked Questions
How much money should I bring to Disneyland for souvenirs?
How much money to bring really depends on what you're looking to buy. On average, setting aside about $75-$100 per person should give you room for some great finds.
What is the most popular souvenir at Disneyland?
The most popular souvenir at Disneyland is definitely a pair of Mickey Mouse ears! Other popular souvenirs include pressed coins, Disney pins, the famous popcorn buckets, and silhouette portraits.
Why are Disney souvenirs so expensive?
Disney souvenirs can be a bit pricey, and there are a few reasons for that. Disney likes to keep many souvenirs exclusive to the park experience, so they're not widely available online. Another is the quality of merchandise, which often comes with a higher price tag.
Does Disney have a shopping website?
They do! You can find a wide range of authentic Disney theme park merchandise, from apparel and toys to collectibles and more, at shopDisney.com.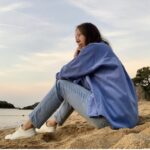 Hello, my name is Nadia.
I usually write about traveling (there are so many places to fit all the lifestyles), relocation (finding a job overseas or moving without losing an income), and living in a foreign country (adapting to a different culture and mentality). Follow me on Twitter, Facebook, Instagram, or LinkedIn!
This post might include some affiliate links. If you make a purchase through these links, I may earn a small commission at no additional cost to you. I appreciate it when you use my links to make purchases.