44 Amusing Things to Do in Florida in 2023: Local's Guide
Nadia Podrabinek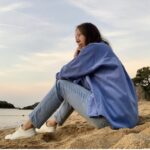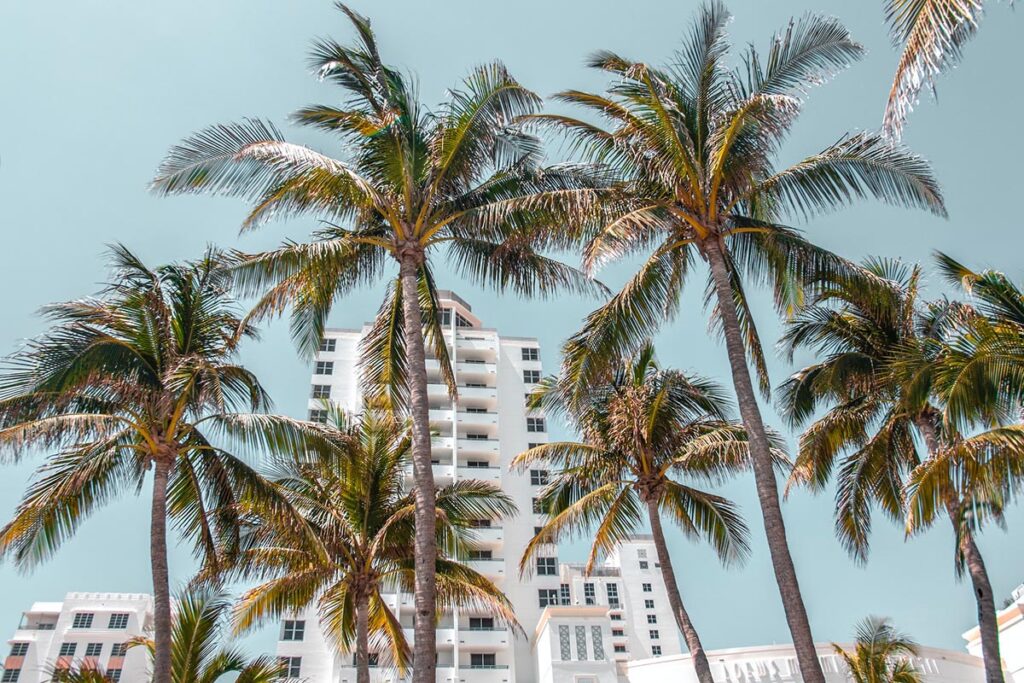 Wondering what to do in Florida? You've come to the right place!
In this guide, we're taking you through the absolute best things to do in Florida, from coming face to face with gators to experiencing the thrill of a lifetime at the many theme parks.
Florida is a melting pot of incredible cuisine, architectural history, fantastic art, and some of the largest natural sites in the world.
So, grab your sunnies, and let's head to the sunshine state.
---
Key Takeaways
Miami is a melting pot of nature, theme parks, arts, culture, and history.
You can't go to Miami and not visit at least one National Park.
Get ready to see some gators.
The cuisine is out of this world delicious!
There is something for all ages throughout Florida, so bring the whole family along!
---
A Map of Amusing Things to Do in Florida
Main Cities in Florida
Miami
Situated on the southeastern coast of Florida, Miami is a vibrant city known for its diverse culture, stunning beaches, and exciting atmosphere.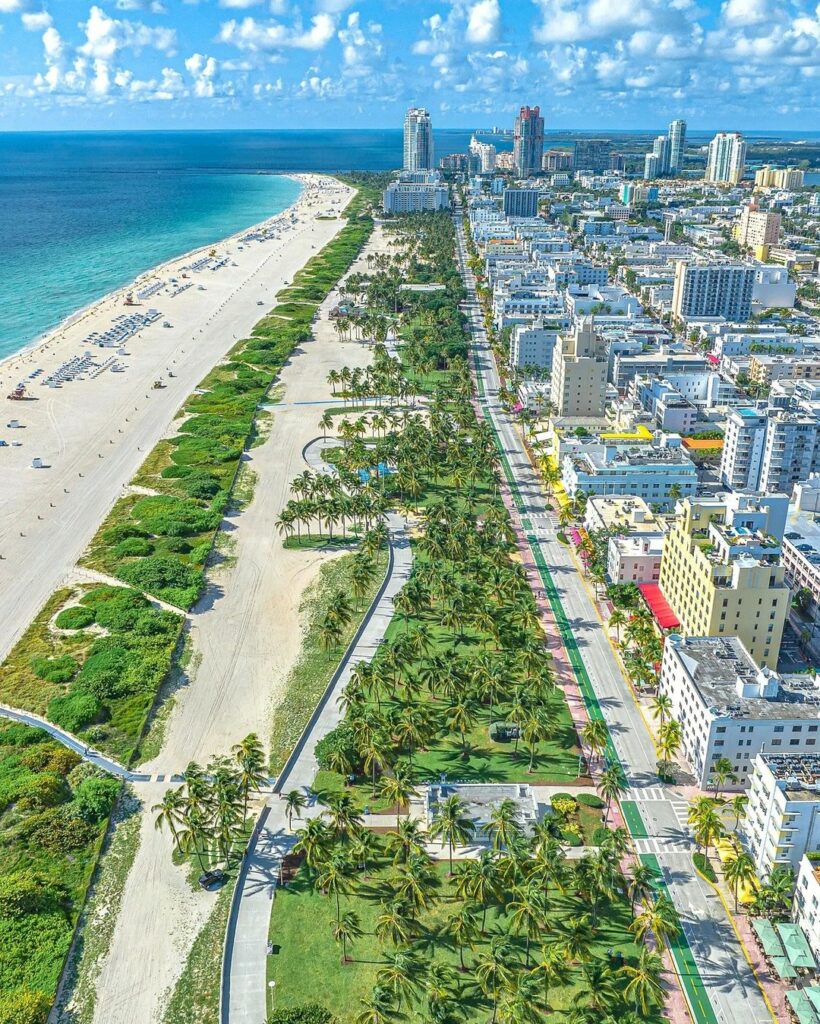 Miami offers the perfect blend of city dwelling and tropical paradise, for those that want to enjoy the beautiful beaches and still be close to city life.
Whether you're after a night on the town, dancing to gorgeous Latin music, or a hot Florida day at the beach relaxing with a cocktail at the shore – Miami has it all and more.
Top tip If you're looking for a place to do watersports, Miami is the place to be. It has mild winters and incredibly hot summers. 
Orlando
Located in central Florida, Orlando is known as the theme park capital of the world. If you're after some adrenaline and fun for the whole family, Orlando is a fantastic place to start.
You can enjoy spending your days at some of the most famous parks in the world including Walt Disney World, Magic Kingdom, Universal Orlando, and Magic Kingdom, to name a few.
Orlando is a once-in-a-lifetime visit for many across the globe. Whether you're an adult or not, the magic of Disney lives within everyone. So, Disney is a must-visit, no matter what.
If you're not into rides, don't worry. All the parks offer a variety of activities, resorts, restaurants, and everything in between for everyone to enjoy.
Tampa
Located on the west coast of Florida, Tampa offers a fantastic blend of thriving urban areas, nature, and cultural attractions.
Tampa is home to some of the most beautiful beaches in the world, offering gorgeous white sand, turquoise blue waters, and sunny weather.
If you're after beautiful scenic views, Tampa is where you want to be. The Tampa Riverwalk is a stunning pedestrian pathway that goes along the Hillsborough River. This provides access to entertainment, museums, and restaurants that you don't want to miss.
The annual pirate festival in Tampa is extremely popular, but more on that a little later. All I can say is get ready for incredible views and fantastic days at the beach.
Jacksonville
Located on the northeastern coast of Florida, Jacksonville is the biggest city in the state. Jacksonville offers a pristine spot along the St. Johns River and is close to the Atlantic Ocean.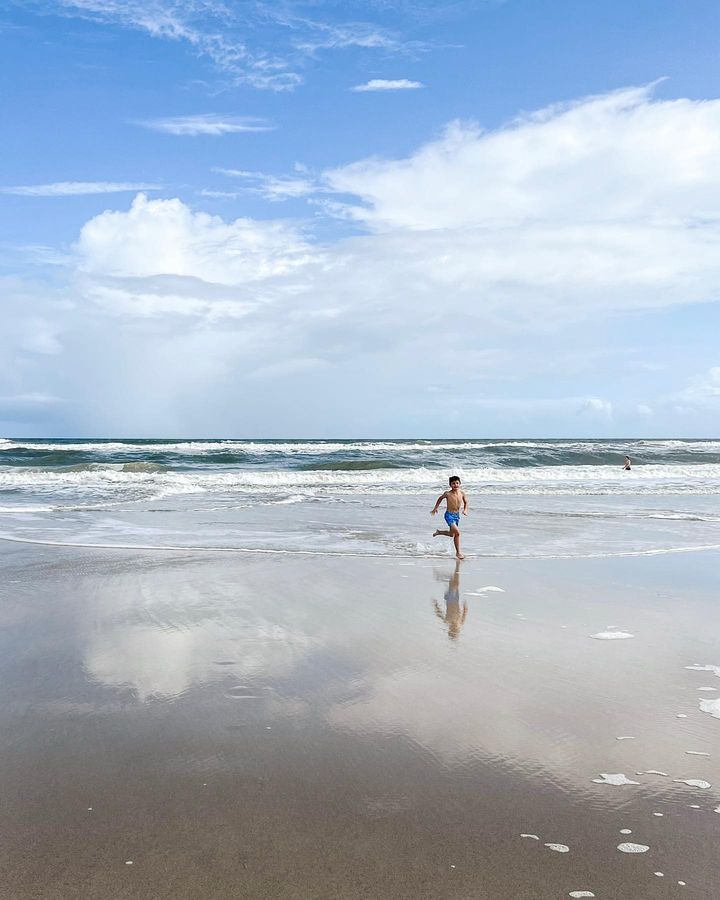 If you're after a day at the beach, you can enjoy:
Atlantic Beach
Jacksonville Beach
Neptune Beach
For some incredible surfing and relaxing in the sunshine.
For all the art buffs out there, Jacksonville has got you covered with a thriving arts and culture scene. There are art galleries, museums, and gorgeous gardens waiting to be explored.
Different cities are known for various activities in Florida. If you're after an urban feel with upscale restaurants and entertainment, downtown Jacksonville is where you want to be.
But if you want something a little more historic with lively nightlife, then Avondale and Riverside are the places to be.
Plus, as home to the Jacksonville Jaguars, football fans can catch a game at the TIAA Bank Field.
Fort Lauderdale
Fort Lauderdale, located on the southeastern coast of Florida, is a captivating city known for its beautiful beaches, intricate canal system, and vibrant atmosphere. Often referred to as the "Venice of America,"
Fort Lauderdale boasts an extensive network of canals that crisscross the city, providing a picturesque backdrop and offering opportunities for boating and yachting.
The city offers pristine sandy beaches and crystal-clear turquoise waters, it's a paradise for sun-seekers and water enthusiasts. Fort Lauderdale Beach, in particular, attracts visitors with its golden sands and lively promenade lined with restaurants, shops, and hotels.
Fort Lauderdale is also home to a vibrant arts and culture scene. Las Olas Boulevard, a bustling street, is adorned with trendy boutiques and art galleries. The city features a range of museums and theaters, catering to various artistic tastes.
Nightlife enthusiasts will find plenty of options in Fort Lauderdale, with a multitude of bars, clubs, and entertainment venues scattered throughout the city.
Things to Do in Florida: Outdoor Adventures
1. Everglades National Park
The Everglades National Park is an enormous area in South Florida, consisting of over 1.5 million acres of wetland. There are three entrances to the park along the south of Florida, so planning where you want to be in the park is a must.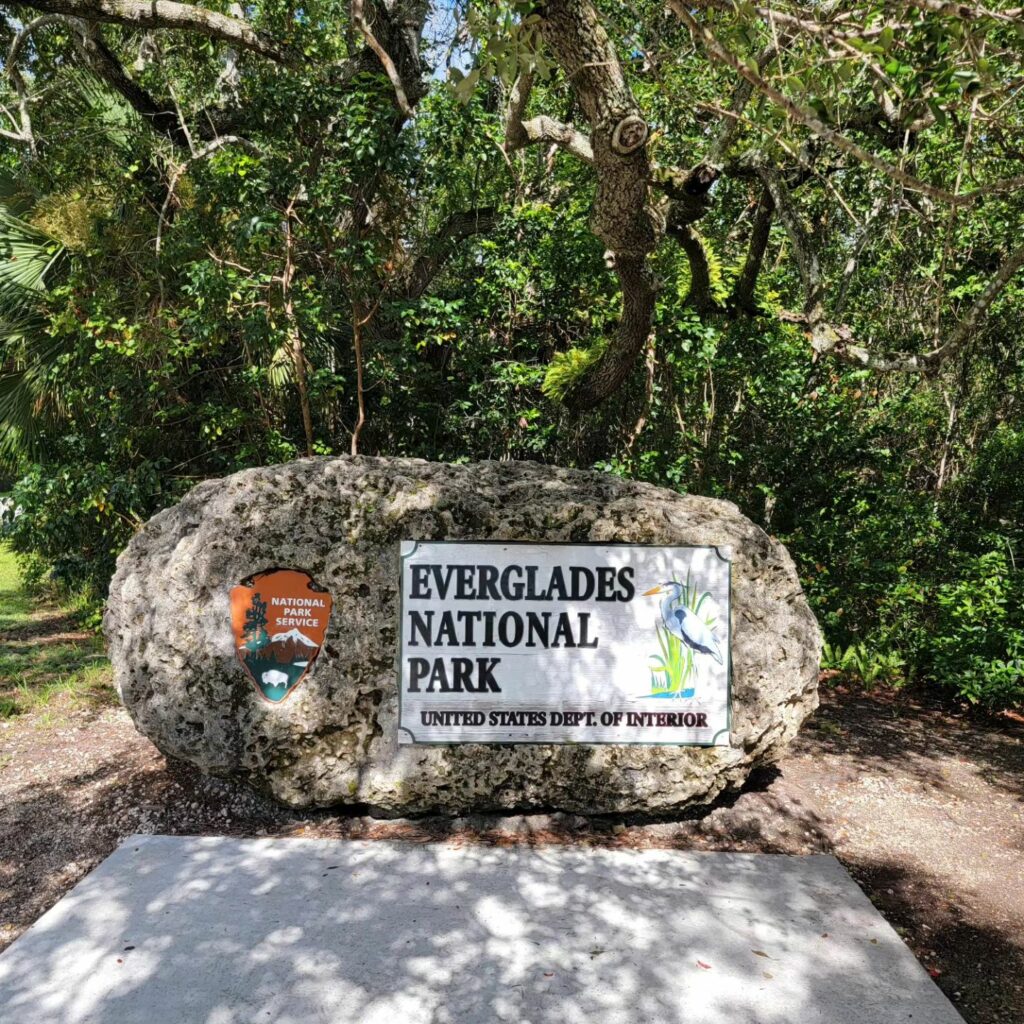 You can enjoy the abundant wildlife like alligators, turtles, and herons. Whether you're taking a walk along the Anhinga Trail or making waves on a boat tour, there are creatures to be seen throughout your visit.
Discover endless adventures in the Everglades National Park by:
Kayaking through mangroves to encounter dolphins, crocs, and manatees.
Watch the mesmerizing sunsets in Flamingo.
Pedal through pinelands.
Venture on a ranger-led slough slog.
Alternatively, get lost in nature's embrace with a week-long canoe trip along the 99-mile Wilderness Waterway.
It's best to head to the Everglades during the dry season (December-April), while it is busier, there is less chance of those pesky mosquitoes getting under your bonnet.
So, if you're a nature lover, heading to the Everglades is a Florida bucket list experience to enjoy all the fauna and flora on display.
2. Siesta Key Beach
Along the coast of Sarasota, Siesta Key Beach offers eight miles of gorgeous white sand and clear blue waters. It's been voted the finest white sand beach worldwide on multiple occasions, so it's a must on my things to do in Florida list.
The beach has everything you need to enjoy your day in the sun, including showers, restrooms, concession stands, a kids' playground, and free parking!
3. Ocean Fishing In Islamorada
Located in the Florida Keys, Islamorada sits close to the Gulf of Mexico, Florida Bay, and the Atlantic Ocean.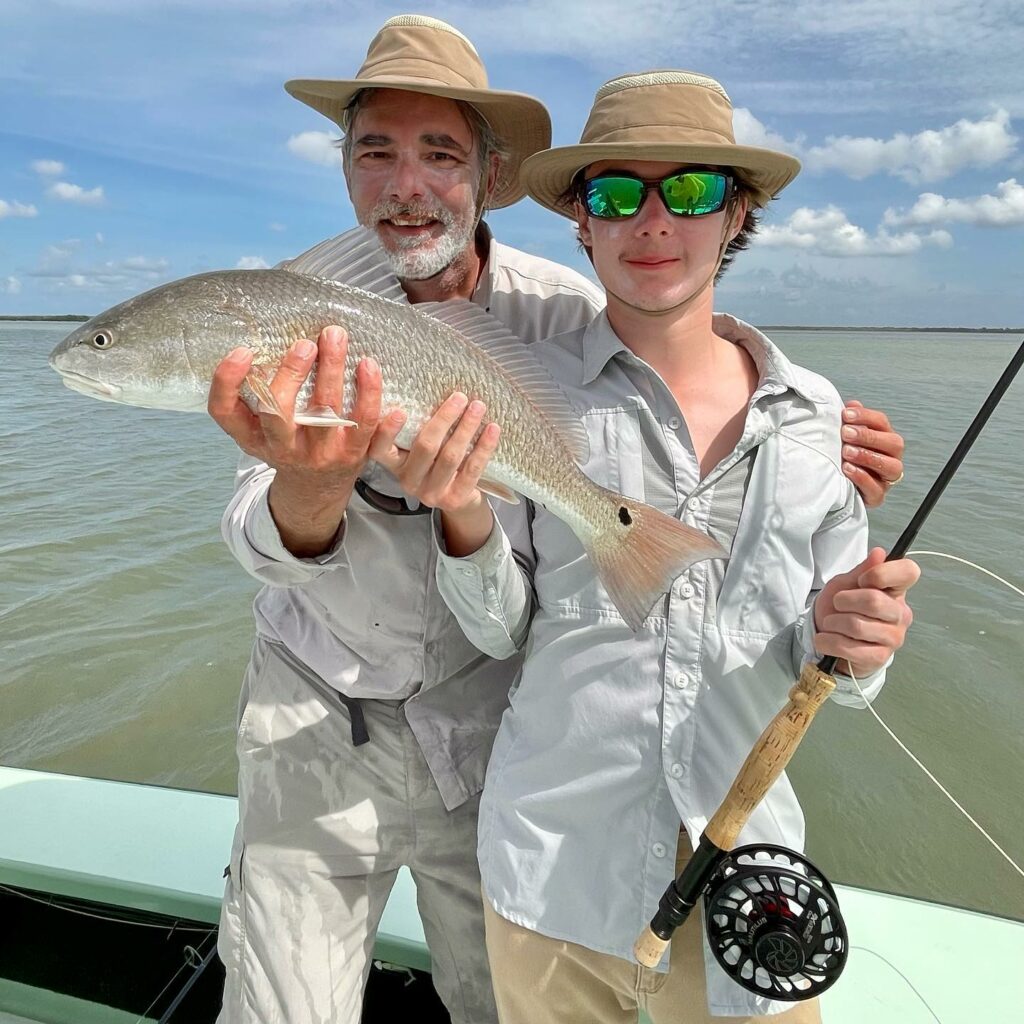 Saltwater fly fishing, backwater fishing, and trophy fishing for the famous blue marlin are all things you can enjoy by taking an ocean fishing trip in Islamorada.
There are a variety of options including boat rentals, private charters, and even the fun party boat excursion.
Whether you're after a grouper, cobia, sailfish, or tarpon, Islamorada's waters have it all. So grab your lines and head into the deep blue.
4. Devil's Den Spring
Imagine this, a prehistoric spring, untouched by human hands, 54 feet below your shoes. With 120 feet of spring to be explored, Devil's Den Spring is a shoo-in on my list of things to do in Florida. Featuring crystal clear waters, fossil beds, and ancient rock formations, this is a totally unique experience.
If you're after a scuba dive or snorkel, it doesn't get more exciting than Devil's Den. Plus, with an average of 72°F (22°C) year-round, you can enjoy this incredible spring of wonders throughout the year.
There's also a heated swimming pool to enjoy after your cave adventures, and when it comes time to relax the big cabanas, lawn games, pavilions, and grills are waiting.
Admission: $25 (doesn't include the scuba or snorkel rental)
5. Bok Tower Gardens
Florida is known throughout the US for its stunning nature and hot summer days that bring fun in the sun. But what if you don't want your feet in the sand?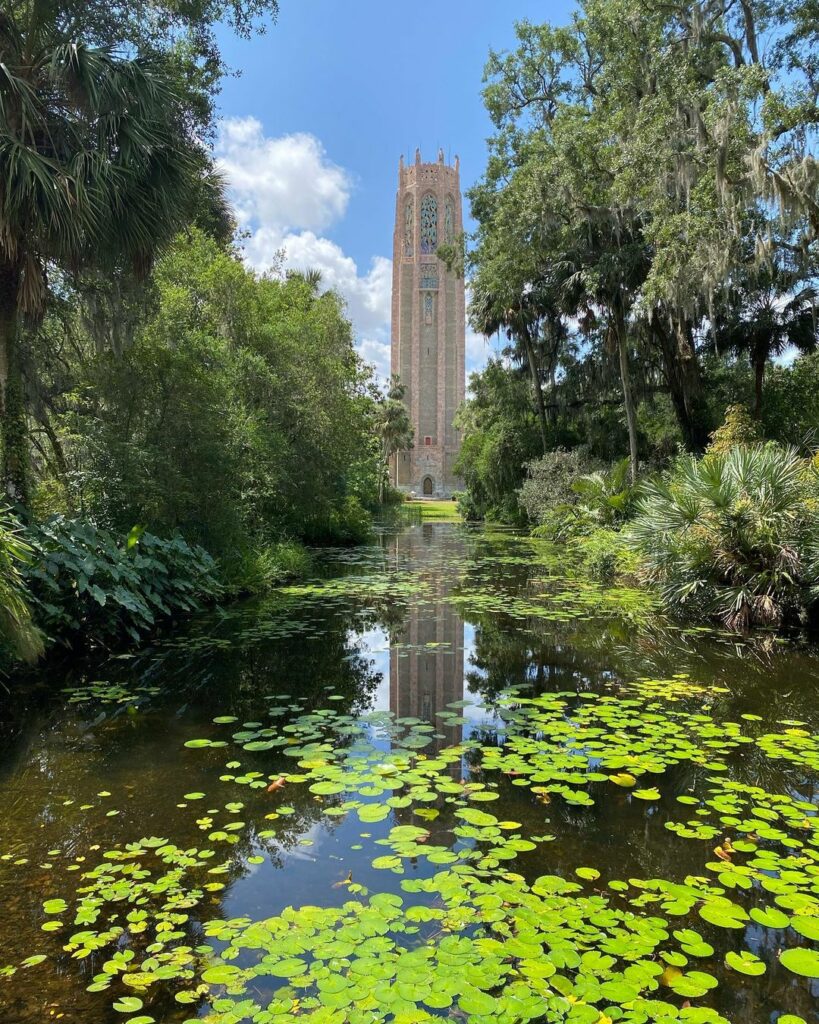 Bok Tower Gardens offers some of the most gorgeous scenery in Florida. Located in Lake Wales, Bok Tower Gardens is a bird sanctuary and contemplative garden where you can leave all your worries at the entrance.
You'll be surrounded by 250 acres of art, plants, trees, and flowers native to Florida. Additionally, the 205-foot Singing Tower is breathtaking.
Up for a hike? The Pine Ridge Trail is there for adventurous visitors to explore.
6. South Beach
South Beach in Miami Beach is the place to party, there is no doubt about it. But it also has a lot to offer in terms of an awesome cultural experiences.
Some of the most famous restaurants line the streets and the Art Deco District on Ocean Drive is always on the list of things to do in Florida for art fanatics.
But back to the South Beach ocean. This Miami Beach offers miles of soft golden sand and beautiful blue water awaiting new and experienced swimmers.
You can also enjoy snorkeling, paddle boarding, and a plethora of ocean activities, to make your day in the sun at Miami Beach that much more memorable.
7. Key Largo
Situated between Florida Bay and the Atlantic Ocean, Key Largo is the first island of the Florida Keys.
If you're looking to explore the gorgeous reefs of Florida, Key Largo is a fantastic place to start. You can splash around all day in the clear waters, meeting some of the famous marine life in their natural habitat.
8. Naples Botanical Garden
Located in Naples, the Naples Botanical Garden offers 170 acres of pure nature. You can explore the vast variety of plants and trees, providing you with an afternoon of relaxed bliss.
So, grab your picnic blanket and get some shade from the hot Florida sun under some of the trees at Naples Botanical Garden.
9. Ocala National Forest
Known for being the world's biggest continuous sand pine forest, Ocala National Forest is the area of dreams for nature lovers.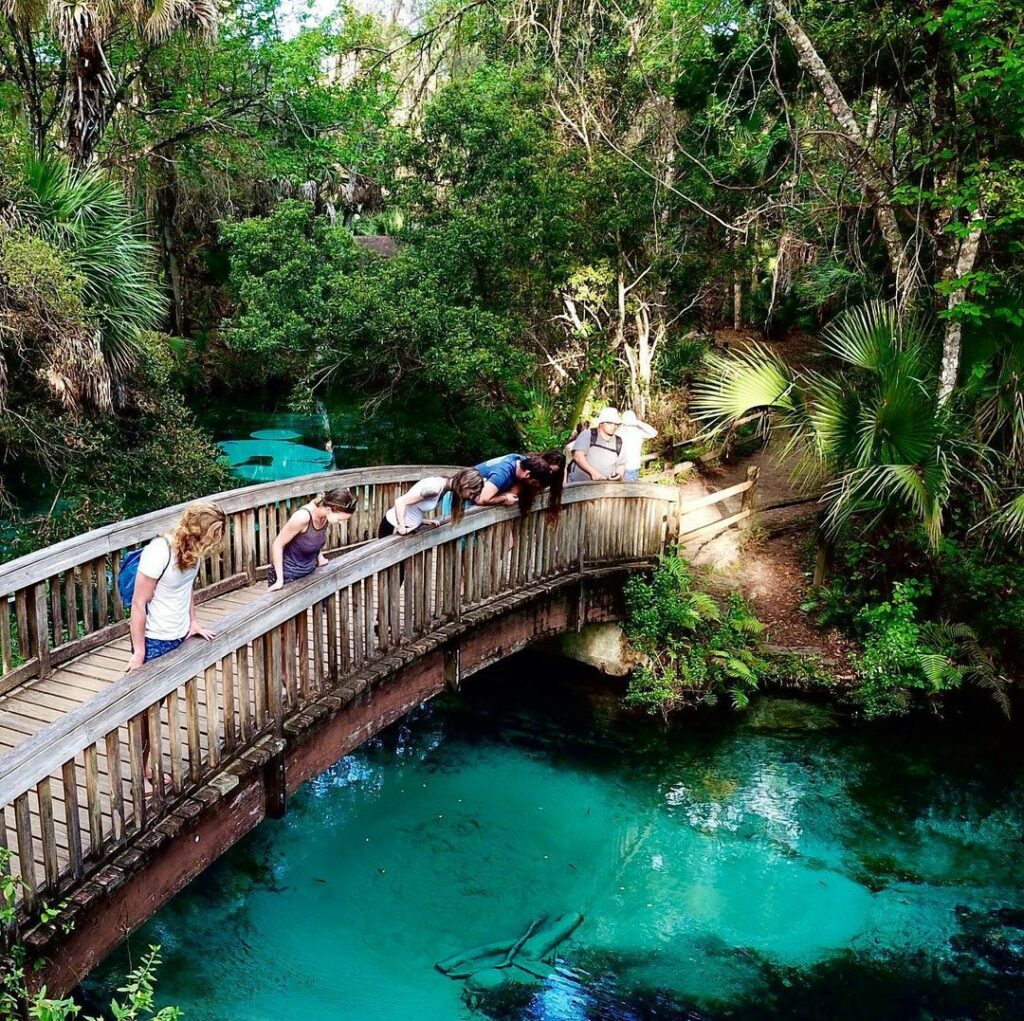 There are over 600 miles of forest to explore with various springs and natural pools for canoers and swimmers that want a break from the ocean.
Just imagine swimming in a natural spring under the blanket of pine forest trees with nothing but the sounds of nature.
Not to mention Lake George and Lake Kerr for those who want a true Florida canoeing experience in Ocala National Forest.
For the hikers, a trip up the Yearling Trail in Ocala National Forest is in order. Here, you'll discover what remains of a 19th-century homestead and a fascinating sinkhole.
10. Dry Tortugas National Park
Dry Tortugas National Park in the Florida Keys is a former fort made of 16 million bricks and a stunning island to explore.
Accessible by ferry or plane from Key West, Dry Tortugas National Park offers stunning views of the ocean and natural landscape. You can enjoy swimming, snorkeling, and relaxing on beautiful beaches.
Exploring the unfinished Fort Jefferson within the park is a must. Camping is allowed but monitored, so arrive early.
11. Scalloping in Homosassa
There is nothing quite as good as finding your own seafood. Homosassa offers the ideal location for families to go scalloping.
So grab your buckets and head into the water to find the freshest seafood you can get your hands on.
12. Florida's Natural Springs
There are natural springs dotted around Florida between Gainesville and Orlando, including:
Gilchrist Blue Springs
Ichetucknee Springs
Ginnie Springs
Blue Spring State Park
Rum Island Springs
Each spring offers incredibly blue waters and a chance to get up close and personal with some of Florida's beautiful wildlife out in the open.
I highly recommend taking at least one day trip to explore one of these stunning springs, you won't regret it!
Cultural Experiences
13. Vizcaya Museum and Gardens
As a national historic landmark, the Vizcaya Museum and Gardens is an absolute must-do on your trip to Florida.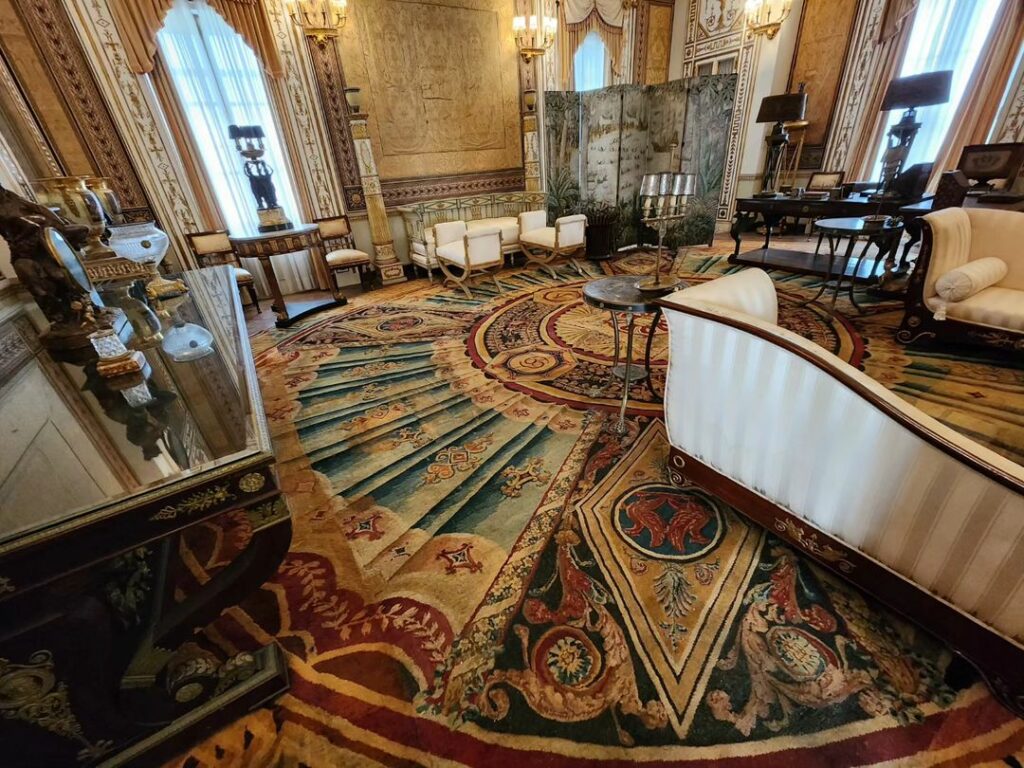 Built in 1912, the expansive mansion once housed businessman James Deering. While architecturally incredible, what makes this trip are the surrounding gardens.
Deering was a conservationist, building the mansion within the second-largest national park in Florida. As part of Biscayne Bay, Vizcaya Museum and Gardens offers some of the most incredible lush greenery and turquoise waters. But I can't forget about the sunrise, from here, expect one of the best sunrises that Florida has to offer.
The site is open from Wednesday to Monday (9:30 am-4:30 pm)
Price: $10-$25
14. The Salvador Dali Museum
If you're a Dali fan, then you know all about how seeing the artwork in real life is a once-in-a-lifetime opportunity.
Well, the wait is over, with The Salvador Dali Museum in St. Petersburg making it onto our list of things to do in Florida. The museum displays over 2,000 of the most famous pieces from Dali's astounding career.
The museum is open daily and is a non for profit organization that strives to preserve the works of Dali for future generations to appreciate.
Price: $12-$29
15. Florida Museum of Natural History
Prepare to be amazed at the Florida Museum of Natural History! Explore colossal fossils that reveal the magnificence of ancient giants.
Discover more than just sharks and sloths, immerse yourself in Florida's past by stepping into the estuary exhibit, unveiling the intricate world of tiny creatures.
You can transport yourself to a 1500s-style Calusa building, where Native American ceremonies come alive. All while you marvel at centuries-old artifacts and contemporary creations, showcasing the deep connection between nature and Native cultures.
History buffs can get all the history needed at the incredible Florida Museum of Natural History located in Gainesville. It's open Monday-Saturday (10 am-5 pm) and Sundays (1 pm-5 pm).
Price: Free (permanent exhibits) or $12-$24 (special exhibits)
16. Kennedy Space Center
Situated on Merritt Island, the Kennedy Space Center will take you for an out-of-this-world trip through space.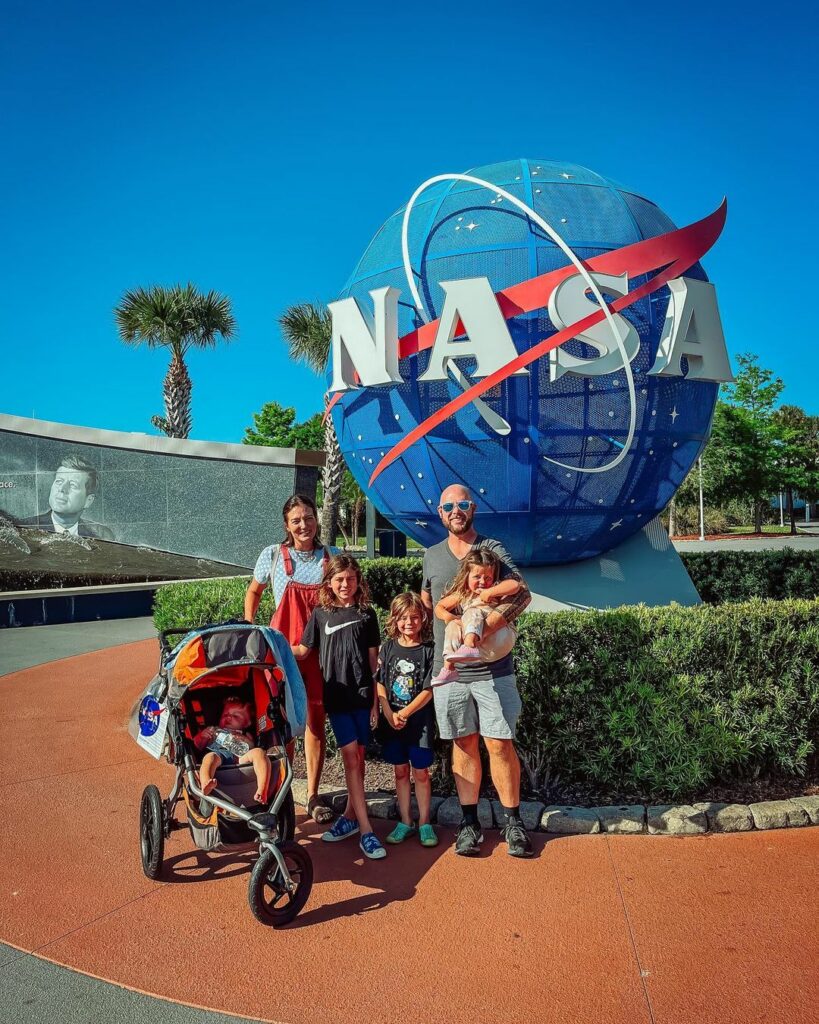 As you enter the Kennedy Space Center, the remains of the Apollo missions stand tall in the Rocket Garden where you can enjoy taking a look at the various parts.
Spanning two campuses, the Kennedy Space Center offers both indoor and outdoor experiences. Embark on a bus tour, venturing past impressive launchpads, hangars, and spacecraft facilities.
Then explore the awe-inspiring Apollo/Saturn V Center, where you can relive the iconic Apollo 8 launch.
Get ready to unleash your inner astronaut with interactive games, astronaut training simulations, and a glimpse into the future of space travel at Kennedy Space Center.
Price: $65-$75
17. St. Augustine Lighthouse & Maritime Museum
The St. Augustine Lighthouse & Maritime Museum is one of the most iconic landmarks in Florida. Constructed in 1874, it's been there longer than most other buildings in the area.
The historic museum now houses incredible artifacts from Florida's history, and provides magnificent views of the surroundings and ocean.
Expect to see some awesome maritime memorabilia and fascinating personal effects of lighthouse keepers from throughout history.
Plus, if you're into the spookier things in life, keep an eye out for the resident ghosts that have made the lighthouse home.
Price: $12.95-$14.95
18. Gasparilla Pirate Festival
All hands on deck to get involved with one of the most fun experiences Tampa Bay has to offer. The Gasparilla Pirate Festival is celebrated to honor the Spanish pirate, Jose Gaspar, a legend whose crew once sailed over the ocean of Tampa Bay.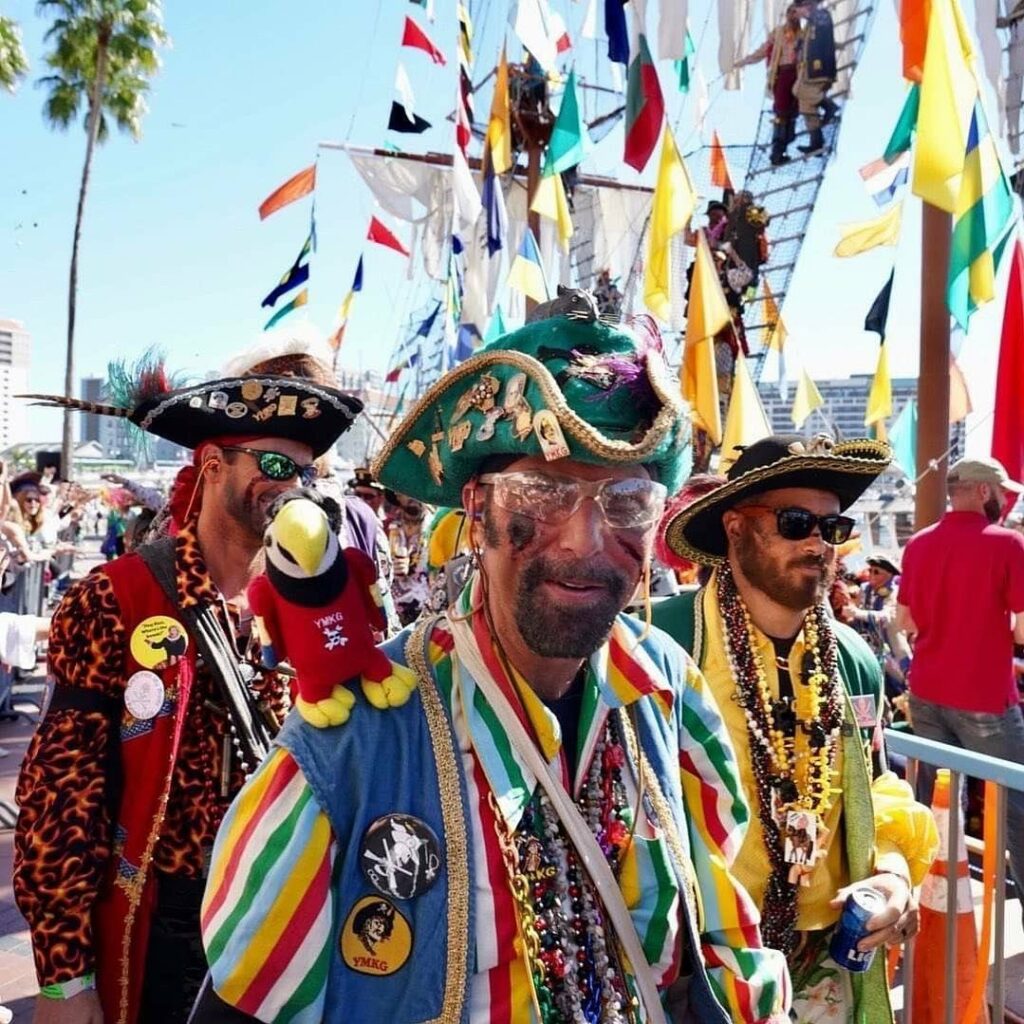 The parade features gorgeously decorated floats on land and in the water. You can expect a day of pirate fun. But be sure not to miss the 165-foot-long pirate ship adorned with 700 pirates that sails into Hillsborough Bay.
Whatever you're looking for, the Gasparilla Pirate Festival has you covered. From family-friendly fun parades to Mardi gras style street parties.
So, get your chantey voices ready for an all-out pirate paradise on the 27th of January 2024.
19. The John and Mable Ringling Museum of Art
Experience the wonders of The John and Mable Ringling Museum of Art in Sarasota, Florida!
Explore the 21 galleries showcasing European masterpieces, captivating Cypriot antiquities, Asian treasures, American art, and contemporary marvels.
There are over 10,000 objects, from paintings and sculptures to photographs and decorative arts spanning ancient to modern periods.
Marvel at the world-renowned collection of Peter Paul Rubens paintings and works by iconic artists like Velázquez and Duchamp.
Don't forget to explore the expanded campus, encompassing the circus museum, Ca' d'Zan mansion, Asolo Theater, glass pavilion, and immersive learning centers. Here you can dive into the rich tapestry of art, history, and culture at The Ringling!
Price: $5-$25
20. Wynwood Walls
The Wynwood Walls invite visitors to see some of the most exquisite art collections in Florida.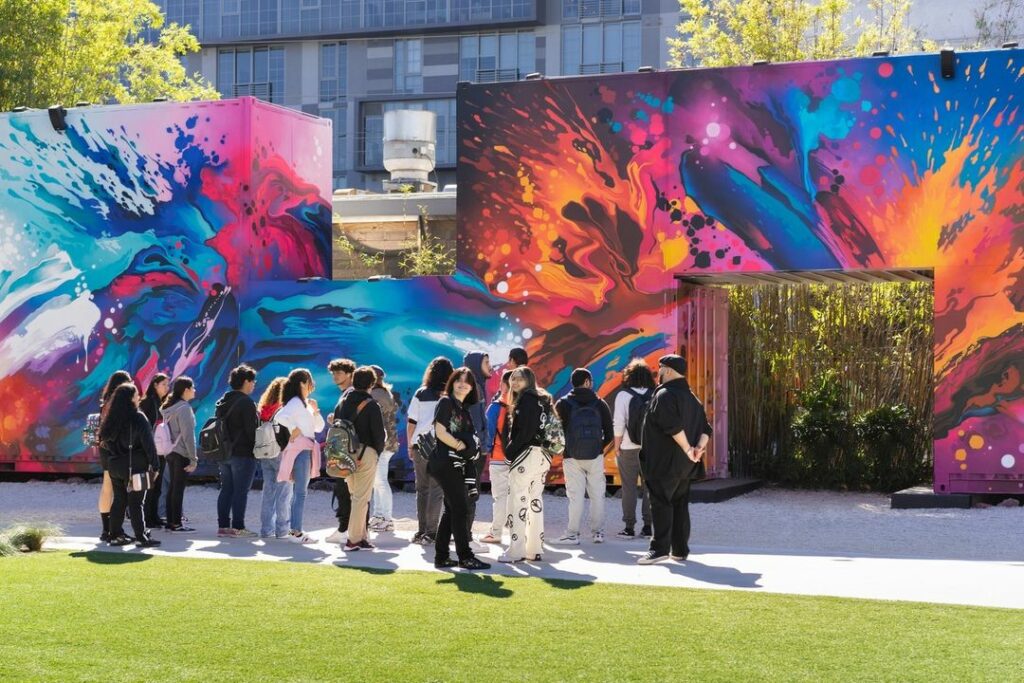 Located in Wynwood, Miami, the tour of these incredible art murals will take you on the exploration of a lifetime. The walls feature famous pieces from artists across the globe.
Established in 2009 as a way to bring economic growth to the community, the Wynwood Walls is one of the best things to do in Florida.
Price: $10
Family-Friendly Activities
21. St. Augustine Pirate & Treasure Museum
Yo ho ho, set your clocks back to the 1600s, when cannon fire rang through town and piracy wasn't just from storybooks.
The St. Augustine Pirate & Treasure Museum is an all-immersive activity where little ones can learn to tie sail knots, explore artifacts from sunken ships, and man the ship wheel!
Each colorful room provides a new sensory experience where kids can learn all about pirate life and what things were truly like back then.
Price: $7.99-$17.99
22. Walt Disney World
Located in Orlando, I'm pretty sure this one needs no introduction. Walt Disney World is truly the most magical place on earth. It spans over 25,000 acres, offering fun and adventure at every turn.
There are four main theme parks in Walt Disney World:
Epcot
Magic Kingdom
Animal Kingdom
Hollywood Studios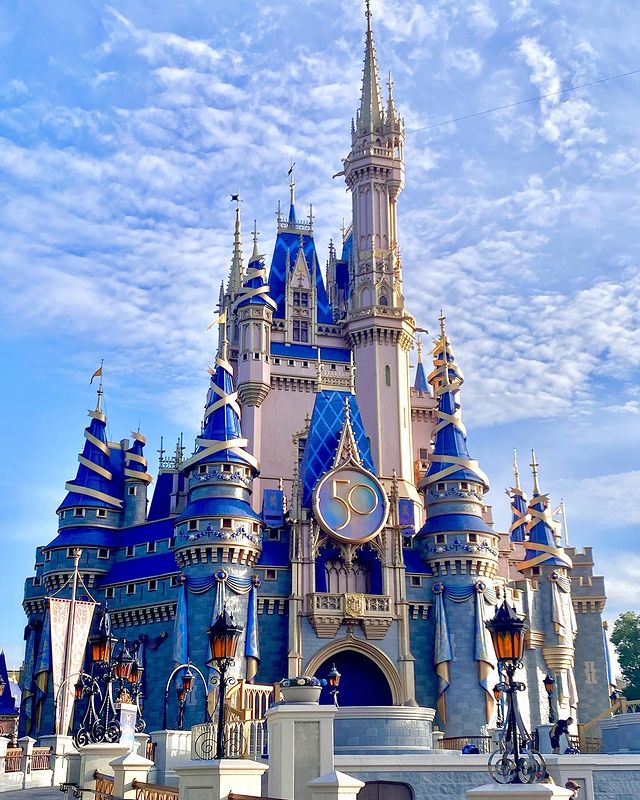 There are ample adventures to be had including meeting your favorite Disney characters, taking the ride of a lifetime on some thrilling theme park rides, and enjoying the variety of shows daily.
If you've got a favorite Disney movie, trust me, Walt Disney World has got you covered. So be sure to keep your autograph books at the ready!
Worried about getting around? The Walt Disney World Railroad will get you there in classic style.
There are also two water parks, Typhoon Lagoon, and Blizzard Beach. So, if you want a day's rest from the theme parks, the water parks have a massive array of fun water-based activities. Think amusement park rides but in water, sounds fun right?
Walt Disney World is one of the top things to do in Florida and is something kids and adults will remember forever. This is the perfect place to make some memories. Just imagine it, huddling in to see that famous castle light up with fireworks, it's a magical place to be.
Price: $109-$189 per day/ per theme park
23. Epcot Center
Welcome to the enchanting Epcot Center, truly one of the most exciting places on earth! Step into a world of wonder as you explore 12 distinct destinations, each a replica of a different country.
As part of your Disney adventure, you can immerse yourself in the culture, architecture, and traditions of each nation. Engage with cast members dressed in traditional attire, savor authentic cuisine, and discover unique souvenirs in vibrant shops.
From indulging in fish and chips in England to devouring fluffy pretzels in Germany, prepare for a global adventure like no other.
$109-$189 per day
24. SeaWorld Orlando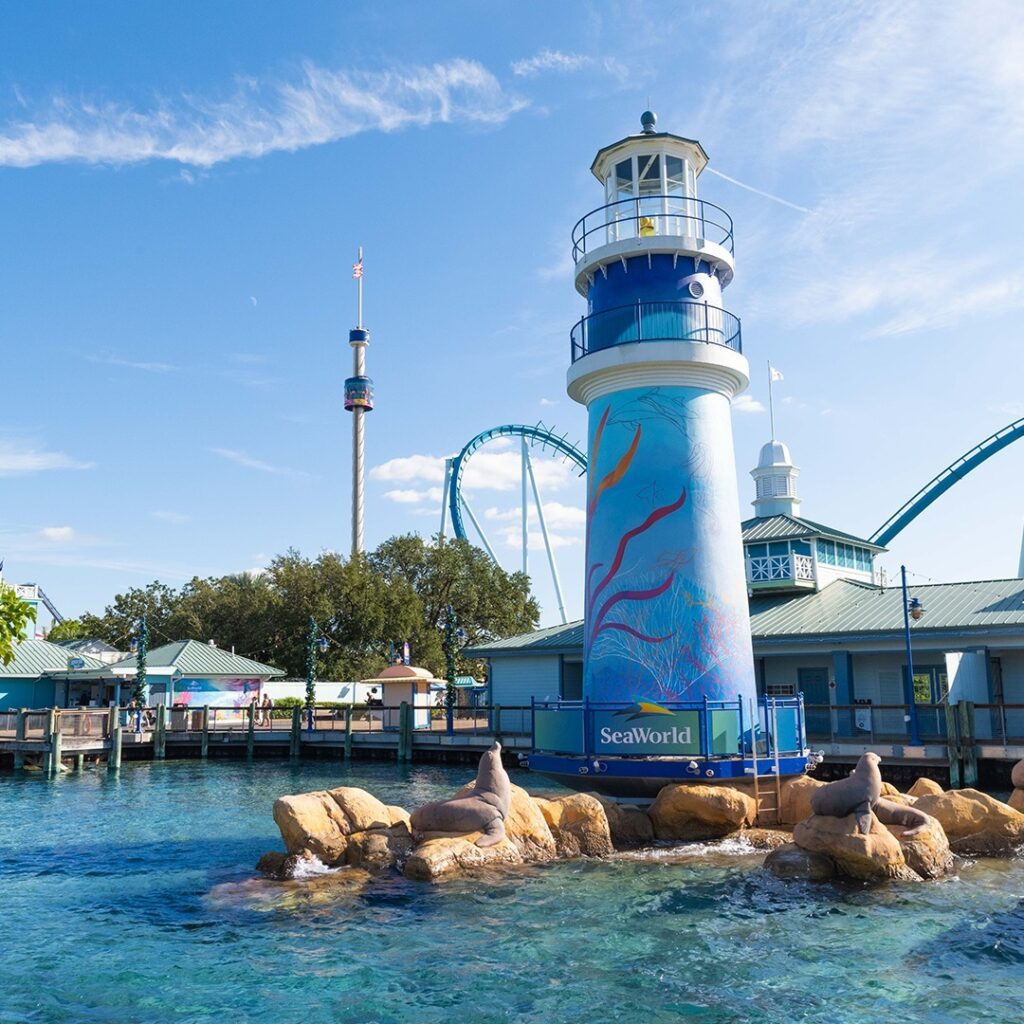 SeaWorld Orlando is the perfect place to be during the summer in Florida. The park features various ocean habitats, inviting ocean lovers for an up-close look at some of the sea's best marine life.
Kids and adults can enjoy engaging with orcas, penguins, dolphins, alligators, and everything in between. It's all about learning through exploring at SeaWorld.
But that's not all, there are a variety of rides and attractions to enjoy. So whether you're a tot learning about the ocean's large creatures or a teen wanting to hop on a fast-paced coaster, SeaWorld has got it all!
Price: $134.99
25. Busch Gardens
Busch Gardens is a must for things to do in Florida with kids. Rather than simply being a theme park, it incorporates all the best parts of an amusement park and zoo.
Busch Gardens Tampa Bay is African themed and spans over 335 acres. There are a variety of animals to encounter, including elephants, hippos, and otters.
The rides at Busch Gardens are known for their thrilling high speeds that take you on an African adventure you won't soon forget.
Price: $184.90
26. Universal Studios
Universal Studios is a famous production studio with amusement parks that spans over 800 acres in Orlando. There are three different parks to visit:
Universal Studios Florida: Here you can explore all your favorite movie adventures like the Wizarding World of Harry Potter-Dragon Alley, astounding shows, and interactions with your favorite characters.
Universal Islands of Adventure Theme Park: This is where you want to be if you're ready for some face-melting speed and excitement!
Universal's Volcano Bay Water Theme Park: Think thrilling theme parks with a load of water!
Price: $80-$109 per park per day.
27. Play at Daytona Beach
Situated in central Florida, Play at Daytona Beach is a four-acre park with a play water fountain. Families can enjoy the:
Picnic areas
Shaded playground
Volleyball courts
Plus, there are restrooms and showers available at Daytona Beach, so no problem if you're heading out to eat after your day of fun in the sun.
28. Central Florida Zoo & Botanical Gardens
Head to one of the wildest places in Florida with a day at the zoo with the whole family. You can meet some of the rarest and most endangered species in the world.
Here you can learn about what makes each of Earth's creatures so special, including a giraffe, rhino, and a variety of slithering snakes.
The botanical gardens make this an absolute dream attraction for those that love all things nature.
Price: $13.95-$21.95
Food and Drink
Florida cuisine—What to expect from the Sunshine State
Calling all food lovers, let's take a quick look at what to expect from Florida cuisine throughout your visit.
Florida is a melting pot of cultures and traditions, and that means one thing – the most heavenly array of cuisines!
But, it all depends on where you go. After all, the state does cover over 53,000 square miles (85,295 km).
In the north, you'll find lots of good old-fashioned Southern cuisine. Not to mention the shrimp from the Gulf Coast and Oysters from Apalachicola. The closer you get to the Gulf of Mexico, the more shrimp is on the menu!
Moving onto the oldest city in America, St Augustine. You'll find a lot of food with Spanish spices, rich flavors, and a lot of pepper. So, if spice is your thing, St Augustine is a must.
If you head just outside the confines of Disney, Central Florida is known for its abundant fresh produce, so citrus in any shape and size is a biggy.
When you're heading west, expect a seafood extravaganza. The sweet clams and scallops from Cedar Key and seafood from the Atlantic are waiting.
Last but not least, in South Florida get ready for a melting pot of Caribbean cuisine. I'm talking seriously succulent seafood in citrus and ceviches that will have you dreaming of your next trip to Florida.
Now, let's take a look at where you can enjoy some of the best cuisine experiences.
29. Florida's Seafood Bar & Grill
Visit one of the most popular restaurants in the middle of Cocoa Beach, family-owned Florida's Seafood Bar & Grill.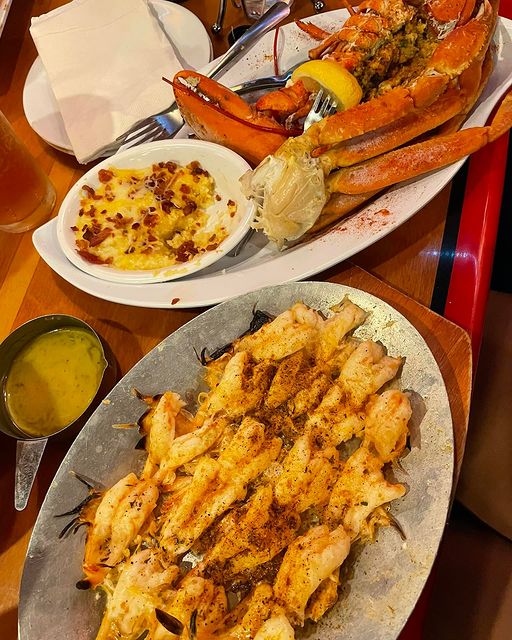 You can relax in the comfortable lounge, enjoy a cocktail or two at the bar, and then head into the restaurant for some exquisite food.
While the menu is very varied, (seriously, there is something for everyone), the restaurant is most famous for its steaks and seafood.
So, whether the little ones want chicken fingers or mom and dad want a full seafood frenzy, Florida's Seafood Bar & Grill has it all.
30. Joe's Stone Crab
For over a century, Joe's Stone Crab has been one of the top things to do in Florida. Since starting, the Miami-based restaurant has been about bringing fantastic food and families together.
You can't take a trip to Joe's Stone Crab without ordering…well, the stone crab. It's why this restaurant is so popular, so you can expect a bit of a wait to get a table. It is incredibly popular among locals and visitors. Everyone wants a piece of stone crab goodness.
But you can't go without getting the famous key lime pie, it is out of this world delicious, and an absolute must-try at least once.
31. Cote Miami
Cote Miami is the place to see and be seen in Miami. You can expect one of the most unique dining experiences here.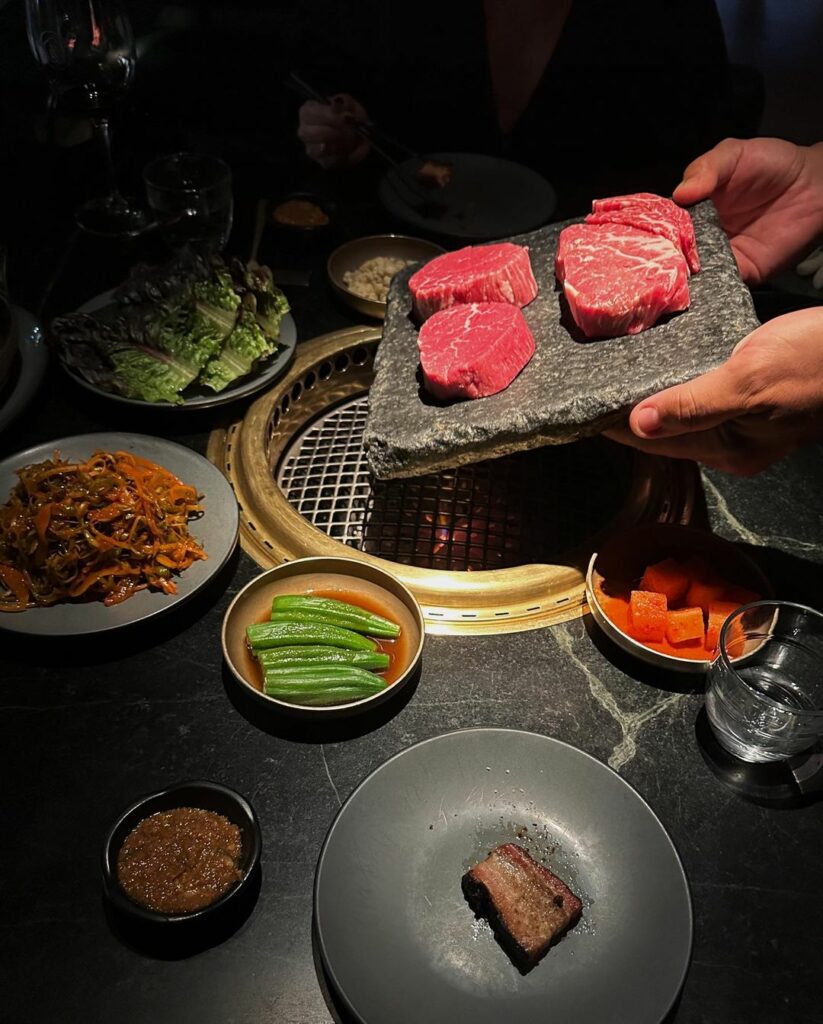 It's family-style, so sharing is encouraged. Plus, with meat seared to perfection at the table on a smokeless grill, it's quite a site.
Cote Miami is a "wow" restaurant, meaning, not your everyday grill, but something truly unique that will make your trip something to remember.
Meat lovers, I highly recommend giving The Butcher's Feast a go. It's a tasting menu of four different cuts, to give you an all-round experience.
But don't skip on the sides! The Korean sides are pretty out there, with red leaf lettuce with Ssamjang and egg souffle making an appearance.
32. St. Augustine Distillery
If you're all about learning about the world of liquor, look no further than the St. Augustine Distillery. Established in 2013, you can enjoy learning about and savoring some of the smoothest whisky in town.
33. Hiden
If you've ever wanted to feel like a secret agent, Hiden is just about as close as you can get in the real world.
Hiden is, for lack of a better word, hidden. Before you arrive, guests receive a special code to get into the restaurant. You arrive at what looks like a local taco shop, head to the back, and give the code. From there it's onto the eight-seat fine dining experience that will take you on a mouth-watering journey.
The inspiration for Hiden came from the small secretive omakase restaurants in Japan.
Throughout the evening you are taken through ups and downs, with the chefs taking you on a culinary journey. The menus are constantly changing and evolving, but everything is as fresh as it gets, with flavor combinations you won't find anywhere else. This is one of the most unique things to do in Florida.
34. Sunset Pier
If you're looking for somewhere to take in the breathtaking views of Key West, look no further than Sunset Pier.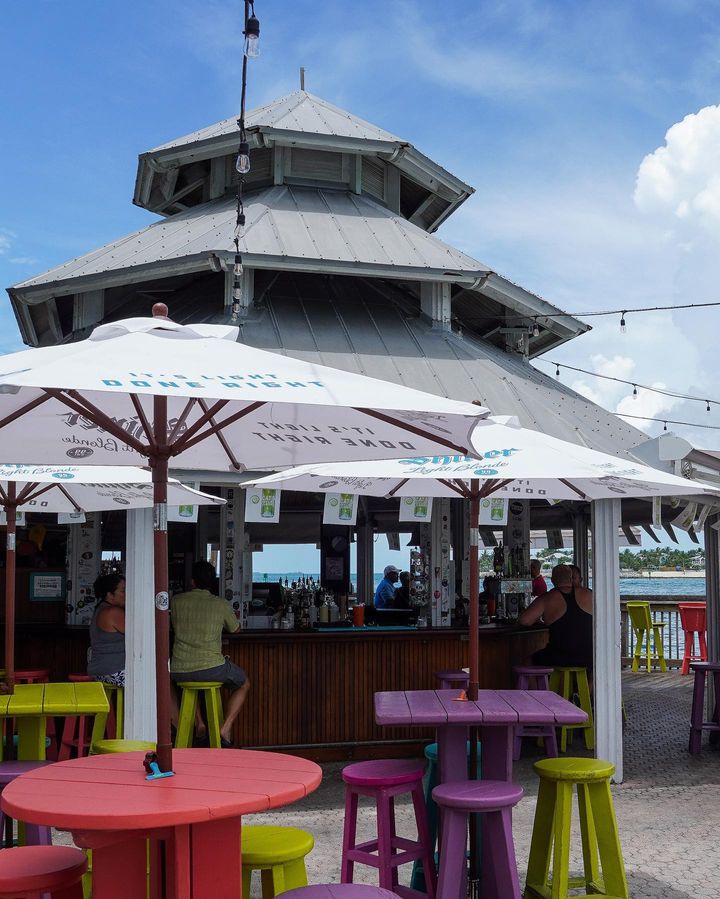 The restaurant features tropical culinary works of art. Plus, with nightly live music, you can dance the night away in Key West with their famous cocktails in hand.
35. Flora-Bama Lounge
Step into the legendary Flora-Bama Lounge, one of the USA's most famous beach bars. I hope you're ready for some wild tales and unforgettable moments.
With stories that blend truth and local lore, this iconic spot has been a staple since 1964 when the Tampary family built the lounge.
As the only attraction in the area at the time, the lounge grew alongside the increasing tourist numbers, becoming a vibrant hub for live music and fun.
Today, the bar boasts an incredible lineup of local and renowned recording artists, hosting everything from chili cook-offs to beachfront concerts.
This is the place to be for good drinks, dancing with the family, and making incredible memories to last a lifetime.
36. Murder Mystery Dinner Train
If you're looking for cool things to do in Florida, look no further! Starting in Fort Myers, explore the mysterious world of the Murder Mystery Dinner Train. You can expect three and a half hours of excitement, mystery, betrayal, and fun, all with a gorgeous five-course meal.
While the murder mystery is fun, don't forget to take the time to look out the window while you're chugging along. There is some beautiful scenery along the Seminole Gulf Railway.
Price: $119
Free Things to Do in Florida
37. Learn About Florida's history in St. Augustine
History buffs unite! St. Augustine is the ultimate playground for history lovers. After all, it was founded in 1565, with some of the oldest settlements in US history, and recognizable by the famous Castillo de San Marcos.
Take a stroll along St. George Street in Old Town. But leave the car at your accommodation, this is pedestrians-only.
Along the way, you will see the oldest wooden schoolhouse. Further down, you will find the original gates to the city.
There are some cool landmarks in the area, including the Castillo de San Marcos, where you can grab a free tour to learn about life in the 1700s.
So, onto another free excursion, if you head out of the city you can visit Fort Matanzas National Monument. It takes a ferry to get there, but no worries, it's totally free!
38. Check out Coconut Grove
It's simple, there is no Florida without Coconut Grove, it is the oldest neighborhood in Miami, offering some of the best tropical bohemian vibes in the city.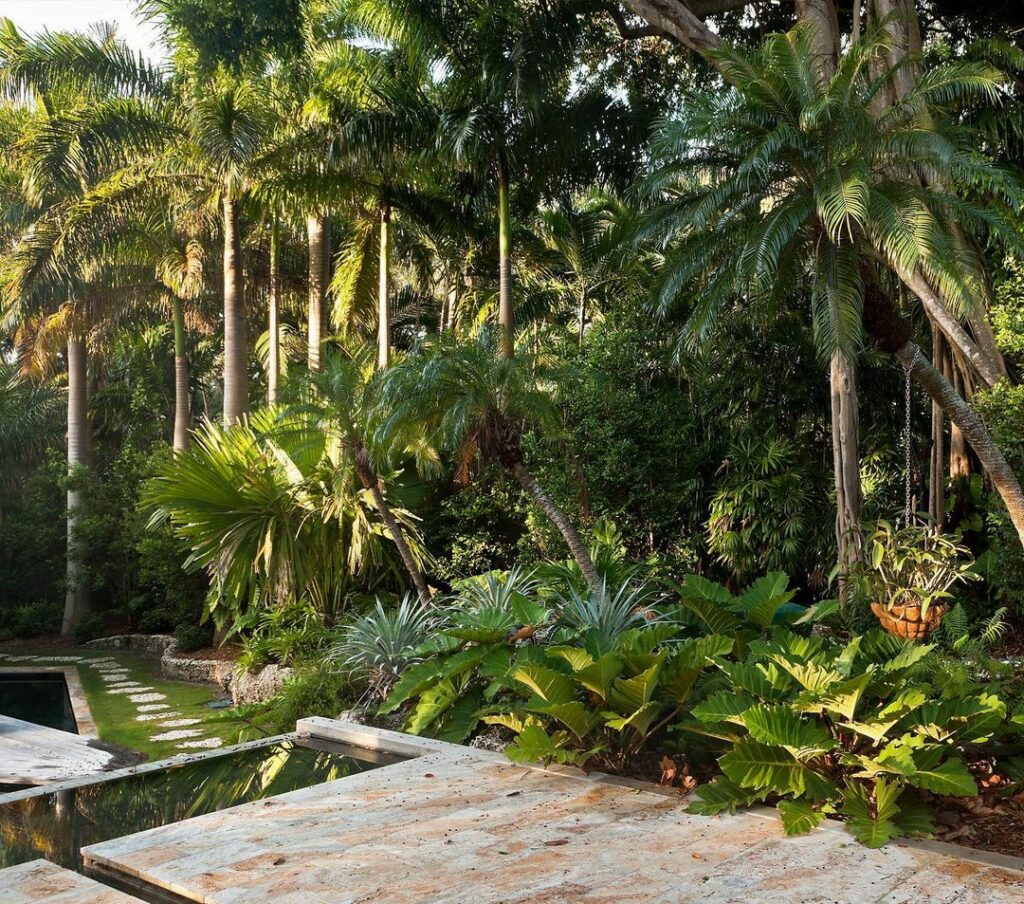 Coconut Grove features all the palm trees you can imagine which add to the gorgeous lush green areas along the shore.
If you're into farm markets, historic churches, and art galleries, the Little Bahamas (Coconut Grove) has got you covered.
Coconut Grove is a vibrant paradise for boating enthusiasts. Its fame stems from the picturesque Dinner Key Marina, where numerous sailboats anchor just off the shore.
You can embark on a thrilling sailing journey by learning at the Coconut Grove Sailing Club or simply revel in the excitement of weekend yachting events from the charming Peacock Park or David T. Kennedy Park.
In Coconut Grove, boating adventures, delectable dining, boutique shopping, rich history, and captivating artistry all converge to create an unforgettable experience that will leave you wanting more.
Plus, you don't need to spend an arm and a leg to enjoy it. Simply strolling the streets and taking in the vibe is an excursion in itself.
39. Grab a Florida Sunset
There is no doubt that one of the most relaxing things to do in Florida is watching the sun disappear. Particularly in places like Clearwater Beach and Key West.
Not only is the picturesque sunset something you don't want to miss, but these two areas come alive a few hours before the sun says goodbye.
You can walk along the shore enjoying the live music, watching incredible artisans creating art, and performers exciting crowds of locals and visitors.
Once the sun begins its descent the seaside has a sense of calm, with everyone taking a second to bask in the last minutes of heat.
Then, just as quickly as it stopped, the lively atmosphere erupts to bring in a night of unforgettable memories.
40. Checkout local murals
Known as the Town of Murals, Lake Placid offers 40 different murals along the walls of downtown. There are a variety of green areas and parks to take a rest throughout the day while taking in the downtown space.
You might even come across some of the sculptured trash cans, something a little out there and cool. Some of the ideas are pretty unique like a bottle of terps and a train on tracks.
41. Florida Keys National Marine Sanctuary
The Florida Keys National Marine Sanctuary goes from the Dry Tortugas to Miami, spanning over 2,500 miles.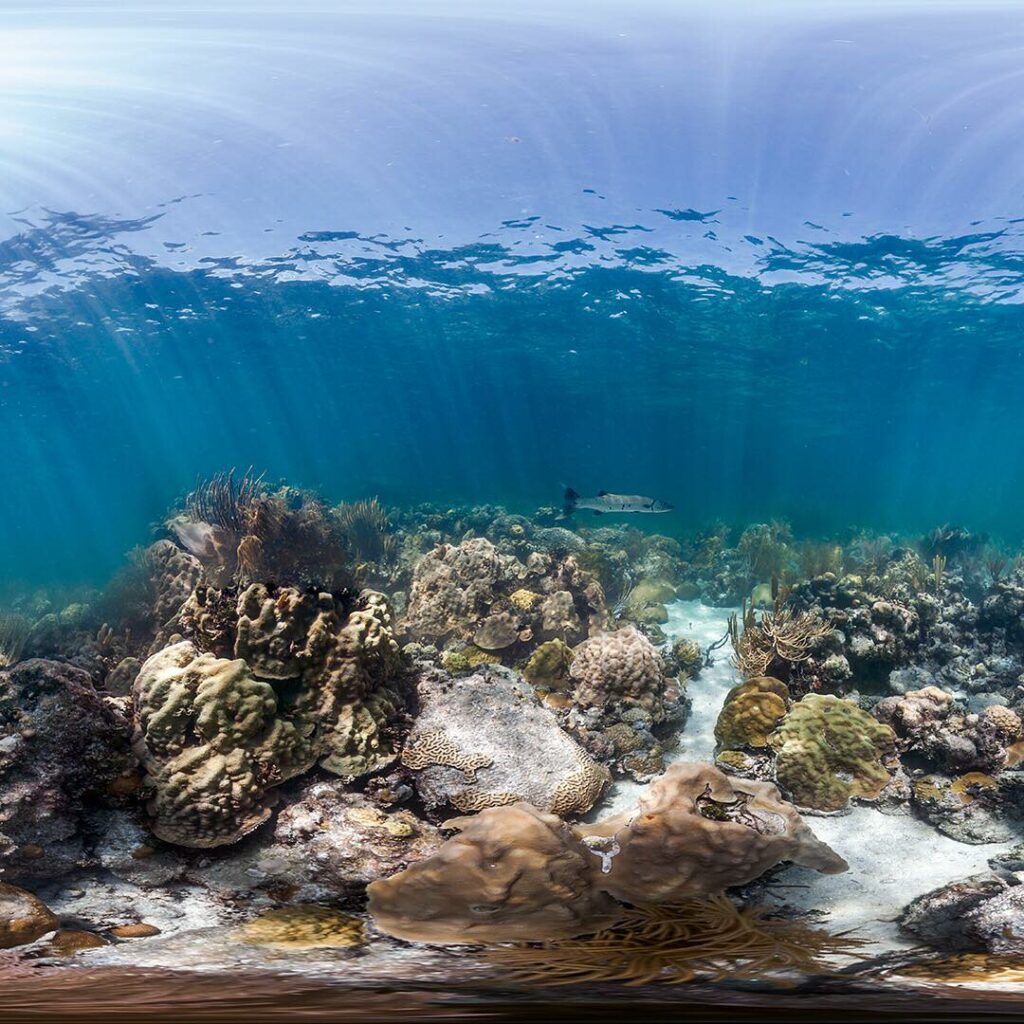 This sanctuary is home to some of the most unique coral reefs, archeological sites, and kelp forests. Plus, there are loads of creatures waiting to say hello along the way.
There is no entrance, so grab your kayak, paddleboard, or canoe, and head on through to experience it for yourself.
42. Visit Gravity Hill in Lake Wales
If you're into the spookier side of things, you can't visit Florida without a trip to Gravity Hill in Lake Wales.
As legend has it, a massive alligator ghost haunts the hill alongside the furious warrior that brought it down. While fighting valiantly, both lost their lives and remain on the hill today, waiting to welcome visitors from the great beyond.
Don't believe me? Take your car and stop on the white line at the bottom of the hill and put it in neutral, you're in for a surprise. It doesn't just happen with cars, horses even struggle to make their way down the hill.
I don't want to spoil the surprise, but there's a reason they call it Gravity Hill.
43. Explore the Famous Biltmore Hotel in Coral Gables
The famous Biltmore Hotel awaits to take you on a free tour of the hotel and surrounding grounds every Sunday.
Situated in Coral Gables, the hotel is built in a Spanish Revival style and has hosted some of the biggest names in old Hollywood. Think, the Wizard of Oz and Fred Astair's famous dance partner type of famous. Ginger Rogers and Judy Garland frequented the hotel during the Hollywood golden age.
Today, the hotel still welcomes some pretty famous faces, but since the golden years, it's managed to become the only hotel with a National Historic Landmark title.
44. Lake Eola Park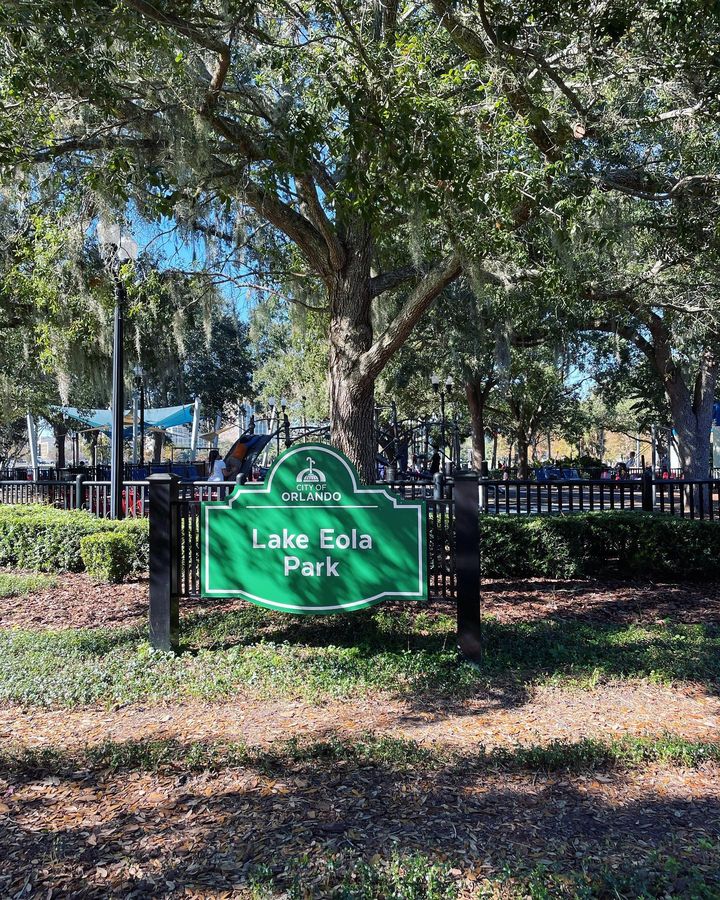 Situated in Downtown Orlando, Lake Eola Park features a 0.9-mile sidewalk surrounding the lake. Entrance is free with a load of things to do and see, including:
Meeting the swans
Visiting the Walt Disney Amphitheatre
Taking a stroll along the beautiful flower beds
Taking in the expansive view of the Orlando skyline
Tips for Visiting Florida in 2023
As the sunshine state, sunscreen is an absolute must in Florida, no matter what the weather looks like outside, you can and will burn, even in the winter. If you're going on any outdoor adventures you should take something to cover up from the sun and don't forget a hat.
Depending on when you visit Florida, you may want to pack your raincoat if you're heading there in the wet season – particularly if you're visiting the wetlands.
I also need to mention the wildlife. Florida is a wild party for the young and an adrenaline rush for fun theme park enthusiasts. But the wildest things you'll find live and breathe, so try your best to stay out of predator habitats and keep an eye out for gator mouths!
FAQs
Are there any new attractions or events in Florida in 2023?
Tank America is awesome as it allows you to drive a military-grade tank, without having to get in uniform. The Magic Kingdom Park has also unveiled a new fast coaster based on TRON: Legacy. Seaworld has also revealed the new Pipeline: The Surf Coaster. 
Are there any specific tips for traveling with children in Florida?
If you're heading to the major theme parks, it's best to look at when rates are lower and the crowds won't be as large. Other than that, it's back to basics; sunscreen is a must, even when it's cloudy. Always decide on a meeting place, so your little one knows where to go if they get lost. 
Can you suggest some less touristy, off-the-beaten-path experiences in Florida?
One of the best things to do in Florida is take the ferry from Clearwater to Caladesi Island. Here you can enjoy kayaking through crystal blue waters and the four-mile stretch of white sand. Also, I highly recommend visiting the Blowing Rock Preserve to see the incredible rock formations where you may be able to stand inside a cave or two.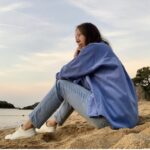 Hello, my name is Nadia.
I usually write about traveling (there are so many places to fit all the lifestyles), relocation (finding a job overseas or moving without losing an income), and living in a foreign country (adapting to a different culture and mentality). Follow me on Twitter, Facebook, Instagram, or LinkedIn!
This post might include some affiliate links. If you make a purchase through these links, I may earn a small commission at no additional cost to you. I appreciate it when you use my links to make purchases.