The Complete Family Beach Trip Packing List
Nadia Podrabinek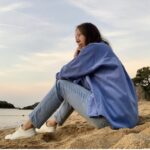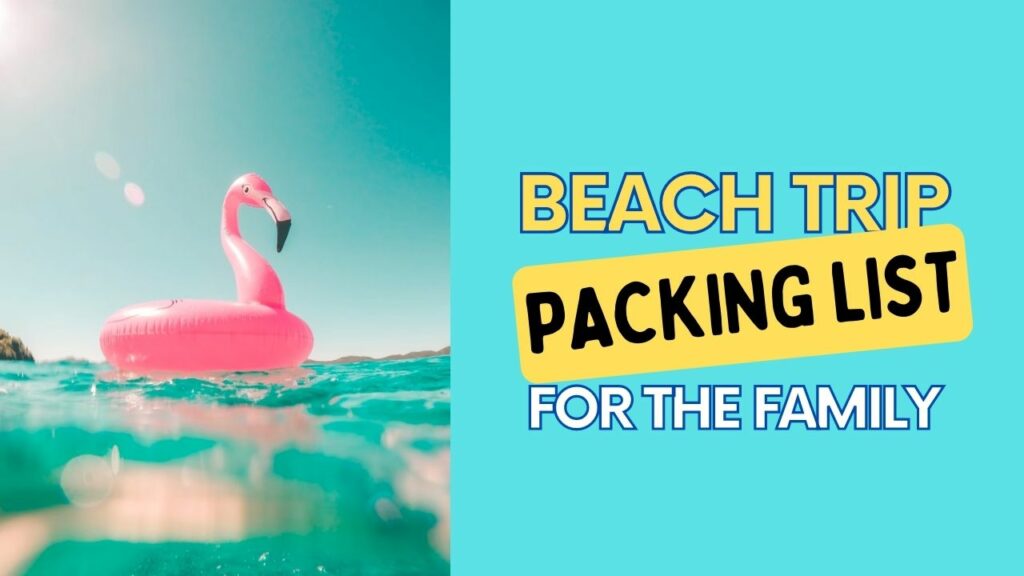 To make your beach vacation efficient and easy for every family member, you need to have a good packing list. The earlier, the better.
Trip packing lists are amazing because they allow you to put everything you need without forgetting stuff, and you also can do a last-minute travel revision.
Try to have your list ready a couple of days before you end up leaving. You can take a notepad and write down the things you can possibly forget, or you can print this vacation packing list or just simply follow this article while packing.
I also highly recommend doing laundry two days before you leave and packing your stuff the day before the vacation to make your life easier and have some spare time.
Tip plan every single outfit you're going to wear, including AM outfit and PM outfit. Do this for every person in your family. That way you minimize bringing a lot of extra clothes. The only exception is babies and toddlers, as they always need some extra clothing (accidents, spills, etc.).
Download the Beach Trip Packing list (PDF)
Preparation phase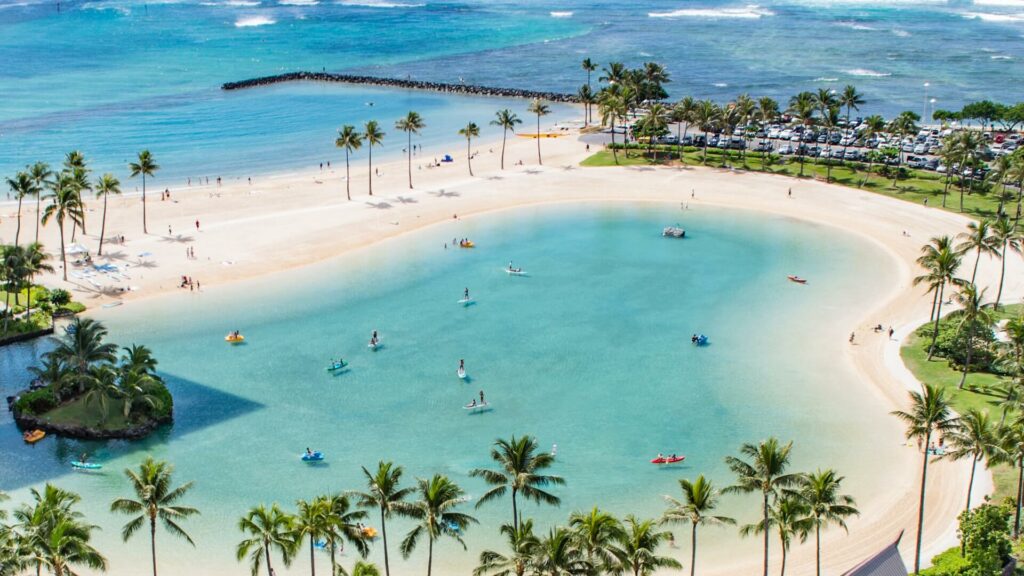 Check the weather of the place you're traveling to have a preliminary idea of your activities there.
Think about taking comfortable and neutral clothes first. For example, neutral/non-patterned tops and bottoms can match a couple of outfits.
Enable Apple Pay or Google Pay on your phone (just in case you lose your credit cards and cash)
Enable the "Find my phone" option on your iPhone and "Find my device" on your Android phone.
Attach a short color tape to your luggage handheld if you are going by plane. Knowing if it's your bag or someone else's is always helpful, and it also prevents other people from grabbing your bag off the baggage carousel. The moment they see your color sign, they understand it's not their bag.
The basics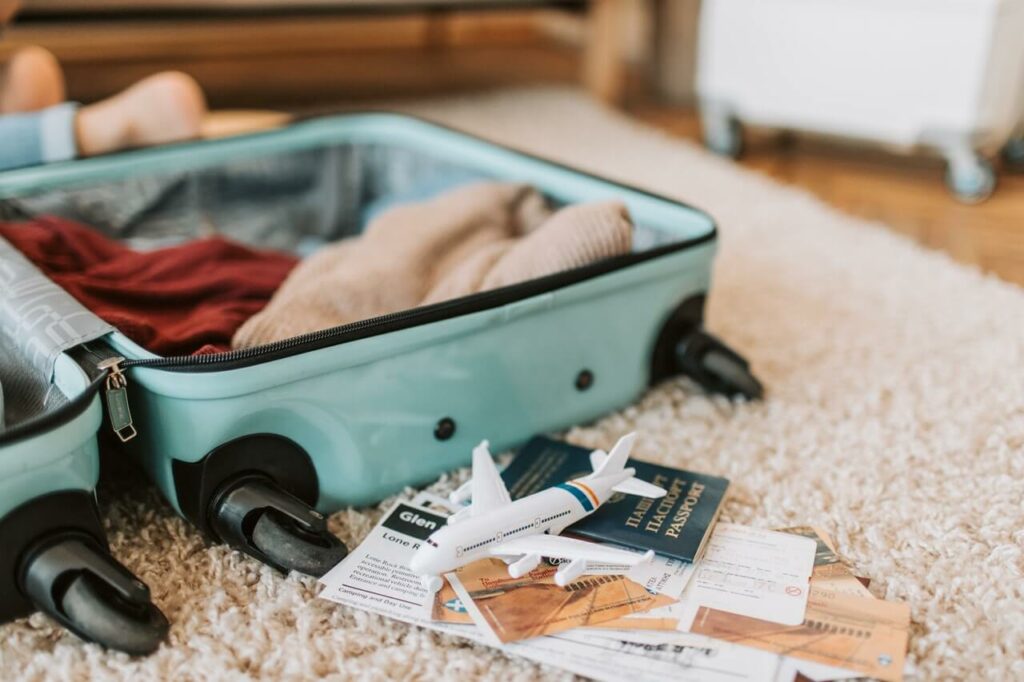 This is an obvious part, but it still happens to all of us—we can leave our house without the most important items, making it impossible to board a plane or buy a coffee at the gas station.
Depending on your travel destination, consider taking these essential items:
Passports (must be valid for at least six months)
Visas
Booking and flight confirmations (printed)
Cash
Credit cards
Keys
International birth certificate for minor children (optional)
Clothes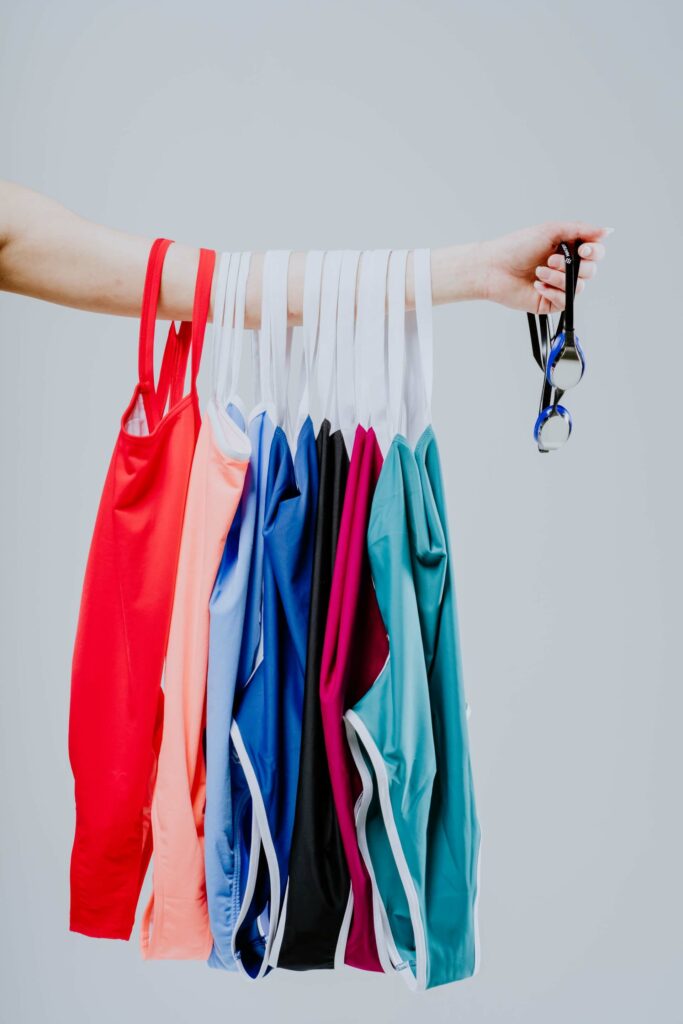 The second important thing and probably the most obvious one is your beach clothes. If you are going for a one-week or maybe a two-week beach vacation, take these clothes:
Tank tops
Short-sleeve shorts
Two swimsuits, one bikini, and a one-piece
Rashguards
Button-downs for the boys
Dresses for the girls to wear to dinner / Boys outfits
Lightweight sweatshirt for cool breezes / Soft flannel hoodie
Palazzo pants
White t-shirts
Bathing suit / Pareo
Hiking pants or shorts
Extra clean clothes to change into (in case it's hot and sweaty)
Underpants
Light bras
Socks
Pajamas
Accessories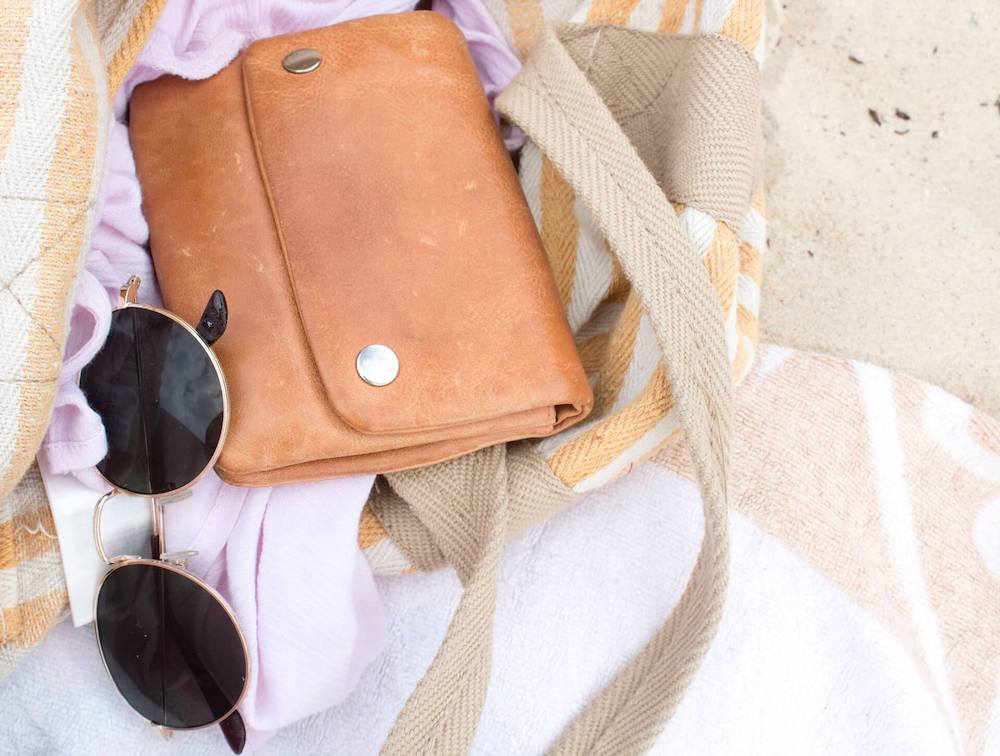 You can go pretty light on accessories without jewelry or anything, just a bare minimum. You might not want to be overburdened with a gazillion beach items, assuming you have a family trip and many other things to pack.
Start with the shoes, take only tried & true ones. Traveling in new shoes is not the best idea because you might end up miserably with blisters.
Sun hat / Wide-brim hat / Baseball-style cap
Sunglasses (better two pairs because you will inevitably lose one pair).
Comfortable sneakers / Walking shoes / Espadrille flats / Fabric slip-on shoes (Toms)
Flip-flops
Tacos
Sandals
Straw tote
A small card wallet for money
Toiletries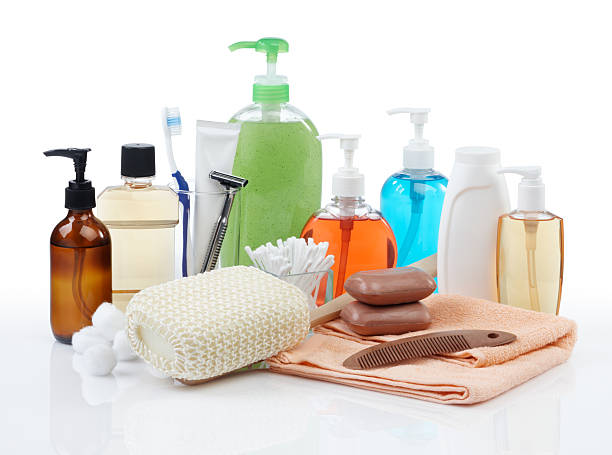 Toothbrushes
Toothpaste
The kids' toothbrushes and toothpaste
Body Lotion
Mouth wash (optional)
Hairbrush
Some makeup (eyeliner, eyebrows, etc.)
Deodorants
Multivitamins (optional)
Floss
Q-tips (cotton swabs)
Nail clippers (mostly for the kids because their nails grow super fast)
Exfoliate (optional)
Tampons and pads (because you never know)
Hair clips, crunchies, Brooklyn hair ties
Some Aloe Vera lotion (from sunburns)
Chapstick
Razor
Diaper rash cream
Hair straightener. It will be humid at the beach, and you might want to have the straightener, just in case, your hair becomes untameable.
Travel containers with little travel-size bottles inside. You can label each of them and put some shower gel, shampoo, and other bathing liquids in there.
Beach bag / Beach Stuff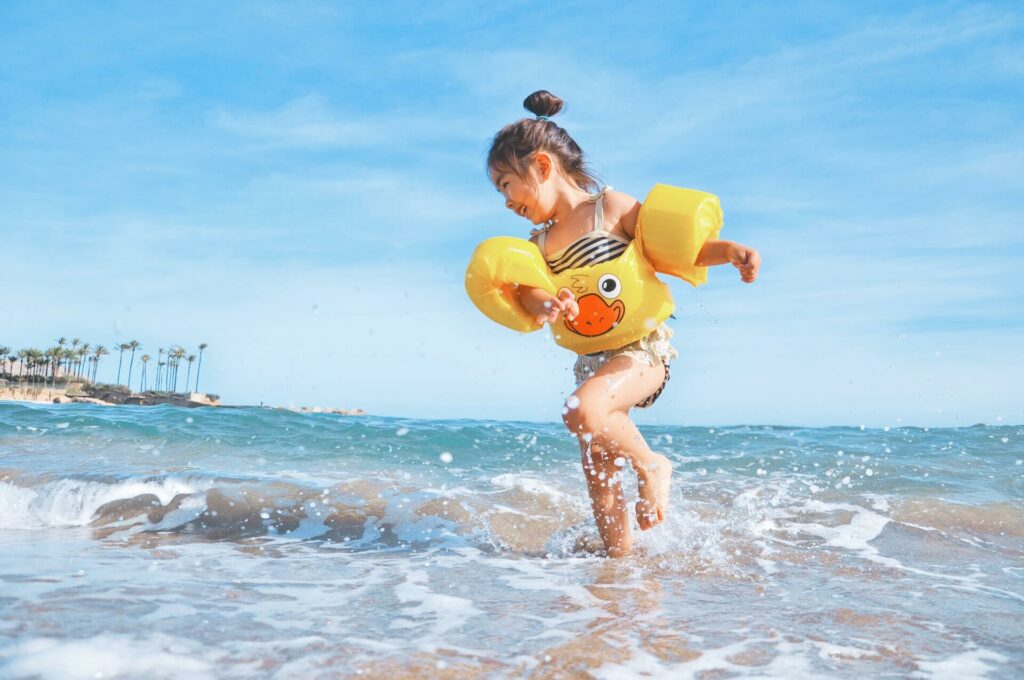 Inflatable pool for the toddlers. That way, you don't have to worry about them running into the ocean.
Boogie boards
Paddleball
Frisbee
Swim diapers
Swim cover-up
Beach towels / Turkish towels
Extra towels for the car seat (optional)
Lots of sunscreens, e.g., face sunscreen, lotion sunscreen, spray-on sunscreen, etc.), essentially if you're fair-skin and need to cover up.
Sand toys (don't forget the shovel!)
Snorkel mask (optional)
Floaty / Swim tube
Cooler / Backpack cooler for snacks and drinks
Pop-up beach tents / Beach umbrella
Packing cubes
Beach blanket (better if it rolls up with a strap)
Anti-mosquito spray (optional)
Lockable beach bag / Anti-theft tote. It helps keep your stuff safe at the beach, when you're in the water and there's lots of people around. These bags have a cable, which is very similar to a bicycle cable. You can wrap it around any suitable object, and it becomes your locking device.
Tip you can order small fake treasure chests on Amazon for your kids. You can bury these little chests in the sand when your kids are not looking. That way, they can dig up the treasure. They will absolutely love it, believe it or not!
Electronics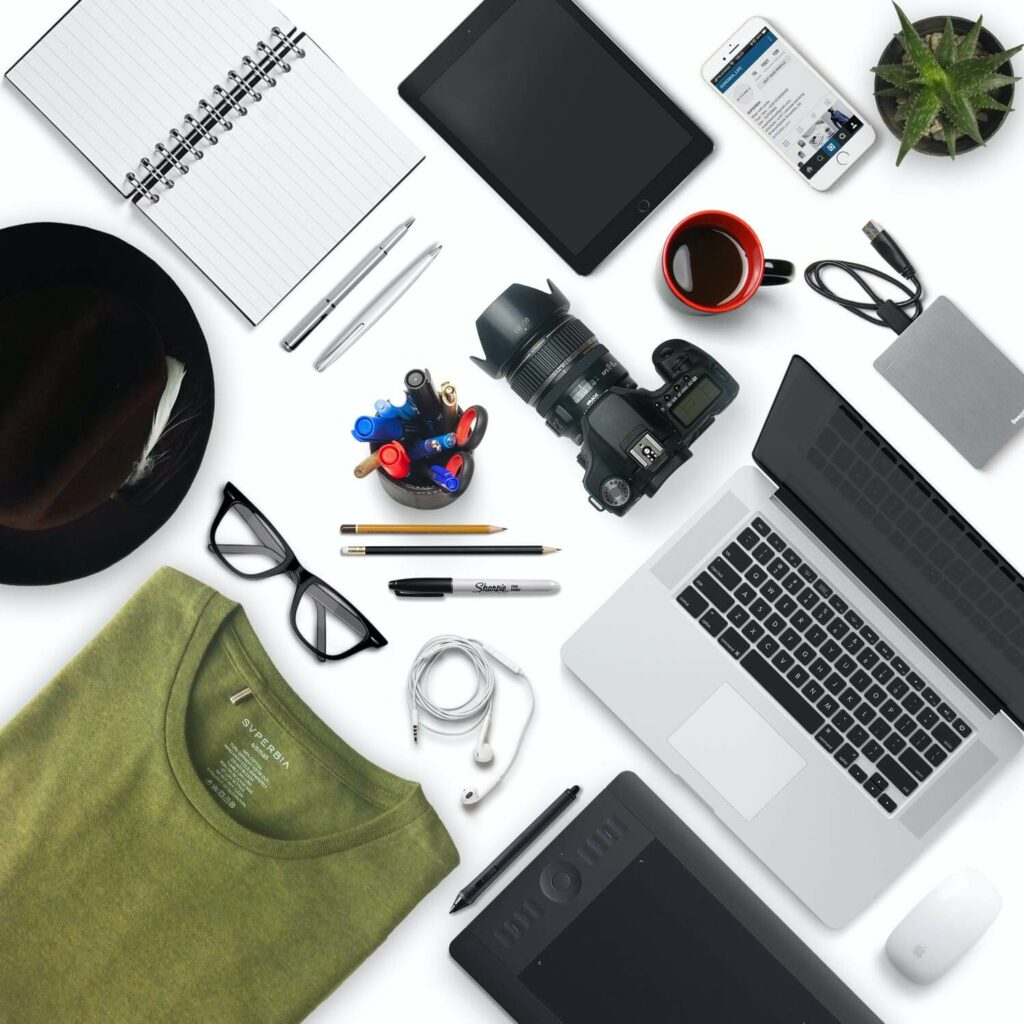 Kids tablets for the car ride
Chargers for everything
Nintendo Switch (to play some Animal Crossing together in the hotel)
Headphones
Bluetooth speaker (for the love of God, don't use it on a crowded beach or when there are people around you, it's very annoying. Use it wisely)
Watches
Kindle. The best way to read ebooks at the beach is with a Kindle-like device.
GoPro for underwater recordings (optional)
Universal travel adapter
Battery pack
Car charger (optional)
Stand clip for the phone (optional)
Medication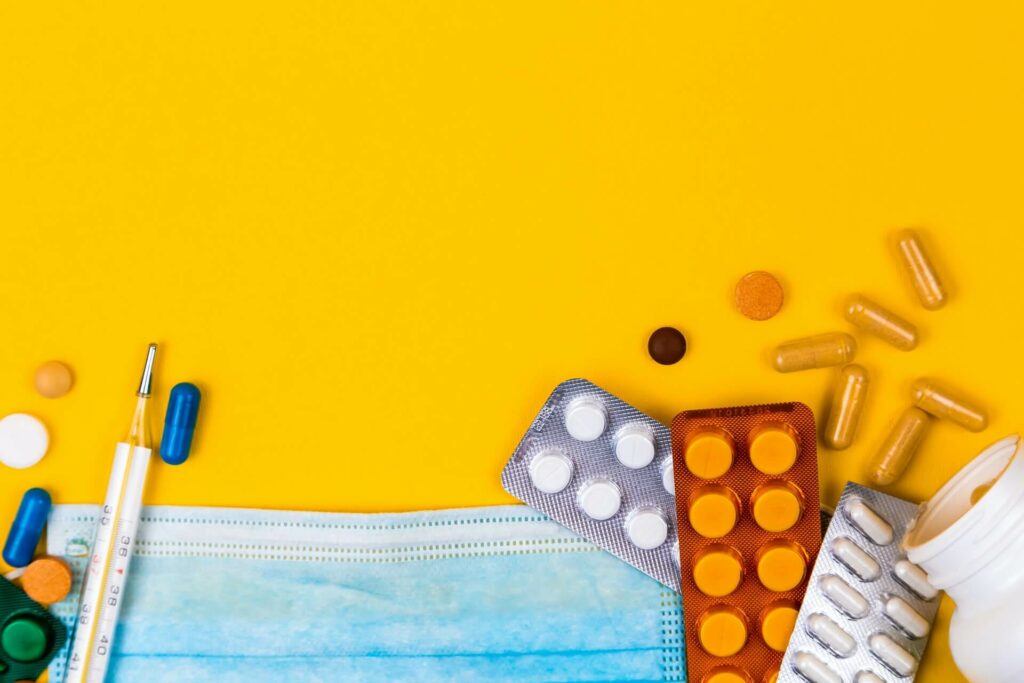 While traveling, it's very common to get sick, so it is always better to bring a first-aid bag with you. Assuming you have a family beach vacation and it's hard to control everyone, things can go wrong pretty fast. You might also want to get rid of sunburn with some items in your medicine bag.
Anti-diarrhea medication
Medication for pain and nausea
Lots of band-aids
Contraceptives / Condoms
Disinfectant wipes
Wound disinfectant and ointment
Any personal medication
Fenistil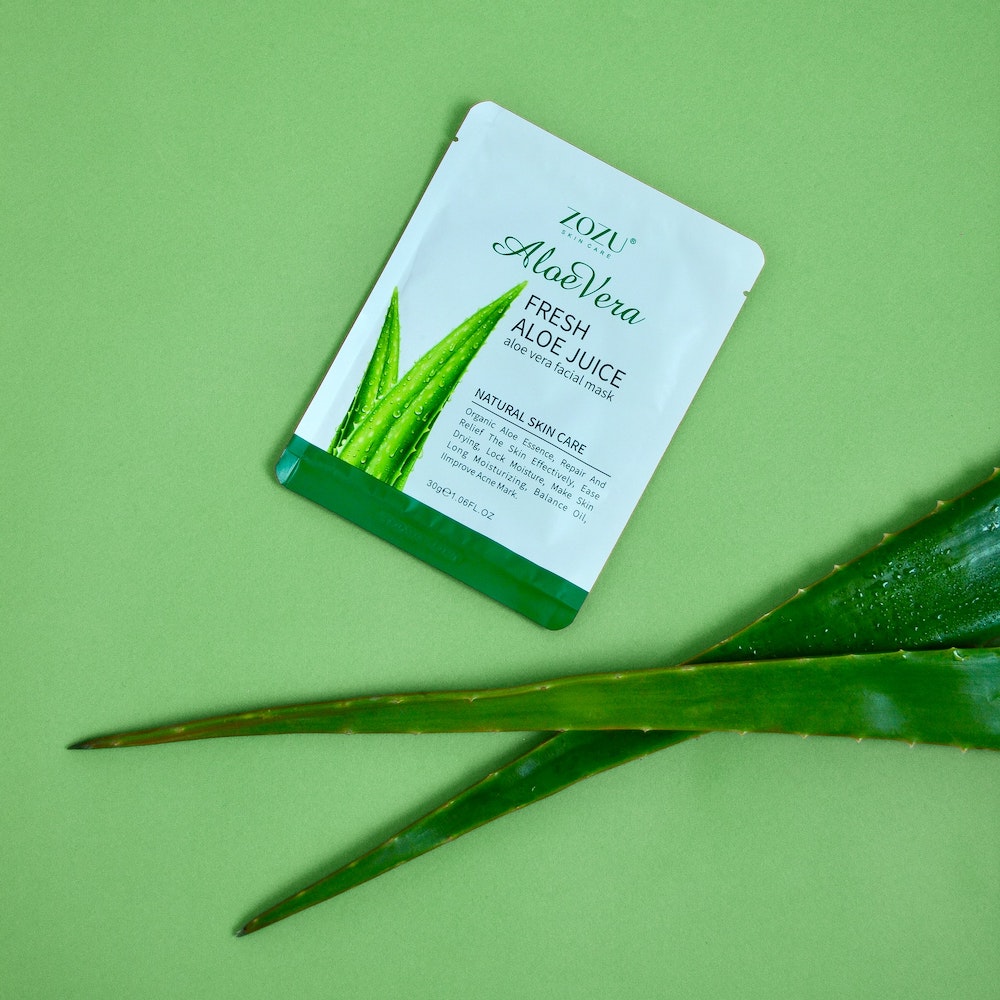 Dealing with sunburns:
Aloe Vera gel to make cool compresses
Cortizone 10
Aloe Vera / Calamine moisturizers (cream or lotions)
What to pack for baby and toddler to the beach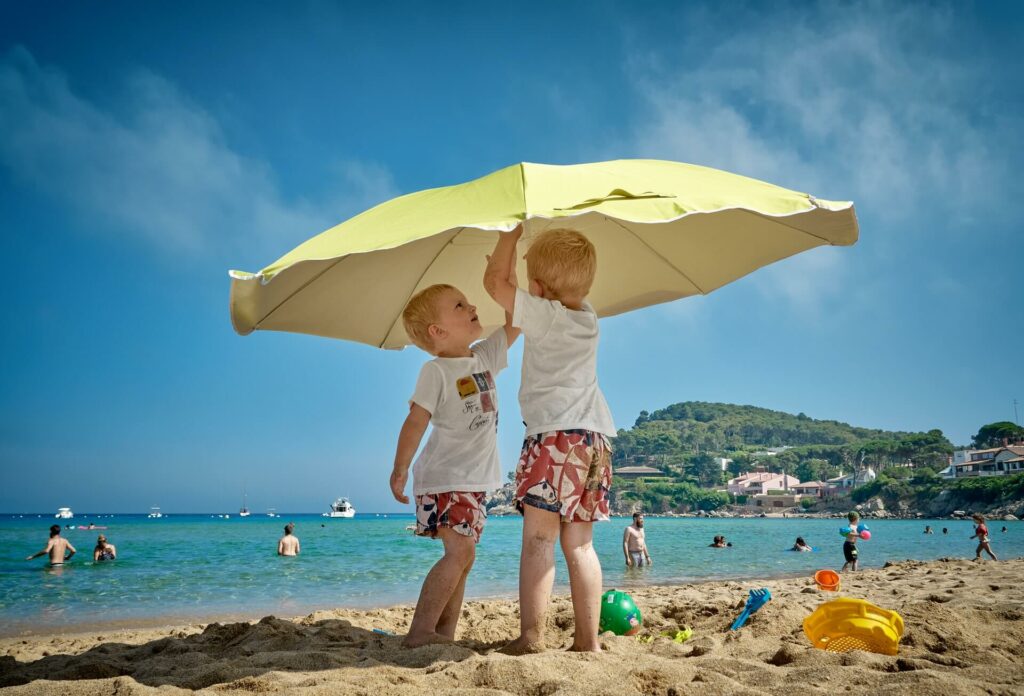 With babies, you have to pack some essential things so it feels comfortable for all of you. Remember, the actual goal of traveling to the beach is to relax and not be stressed out 🙂.
Foldable beach wagon. It is essential when you are going to the beach with one or more kids. It is awesome to load the wagon with all your supplies, not hurting your back from carrying a giant backpack. If you have a toddler, you can even put your toddler in there.
Beach tent. You should not go to the beach with babies without a beach tent. Babies under six months cannot wear sunscreens, so it's important to have a beach tent so they get some shade. It's also very handy for breastfeeding and nap time. To me, it's the best beach investment you can make.
Baby beach hats
Sunscreen. It's a good idea to put on the sunscreen before you go to the beach because it is just easier to do that at home or your hotel room than chasing your kid on the sand.
Swimsuits with long sleeves
Money-saving tip: buy reusable swim diapers. Just load them in the wash when you're home.
Sand-free towel, so sand will not go home with you. And these towels are super absorbent.
Mesh baby sling. These mesh water slings are safe to wear in the pool, sea, and water. You can also use this mesh sling not only in the water. If it's a hot day, the sling is very lightweight and airy, so you're not going to be sweaty wearing your baby.
Portable baby fans. If it gets really hot, you can try these fans with a silicone flexible tripod, which you can bend, wrap and adjust however you want. You can hook them on your stroller or car seat or bring them to the beach. It has three speeds, and you can charge it from USB.
Muslin swaddle. This is a nice and lightweight swaddle to lay on top of your baby, on top of you, for nursing, and for sleeping.
How do I pack my older kids for the beach?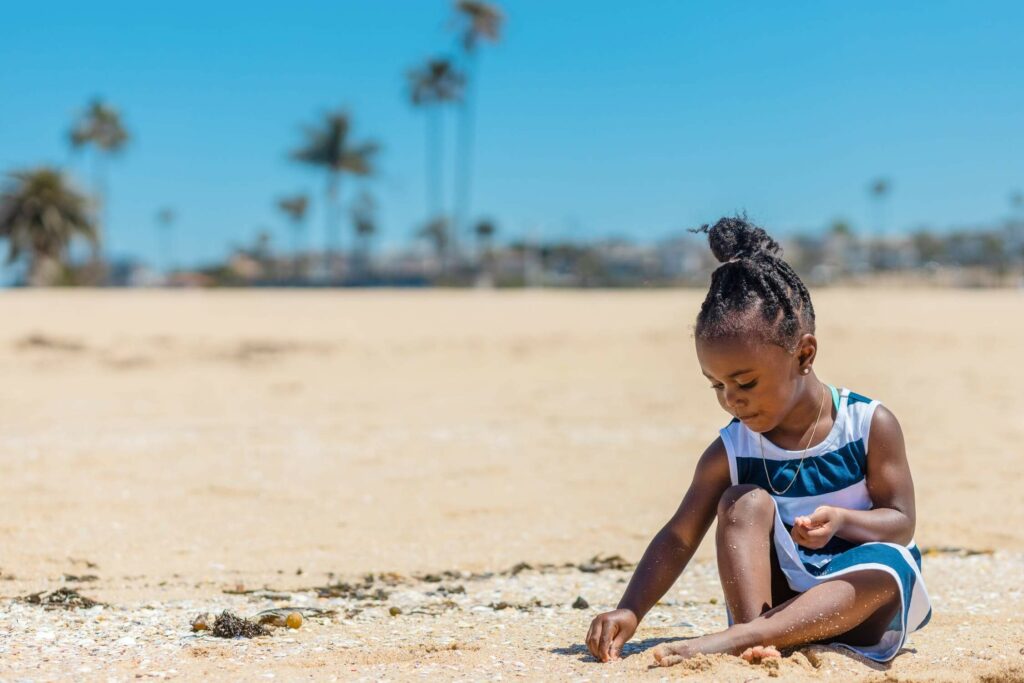 Depending on your situation, the list might include:
Lounge wear
Underwear
Toothbrush / Toothpaste
Lotion
Hair ties
Bathing suits
Cover-ups
Dinner outfits
Extra outfit
Sunglasses
Water shoes
Toys
Car ride snacks (optional)
Books
Kids cups
Kids bags / backpacks
Pro-tip use baby powder to get sand off. Before getting into the car, use baby powder if the beach doesn't have showers. Sprinkle it on your legs and arms, and it easily wipes the sand off your skin. It works like a charm, so I recommend keeping baby powder with you on beach trips with kids.
Other beach items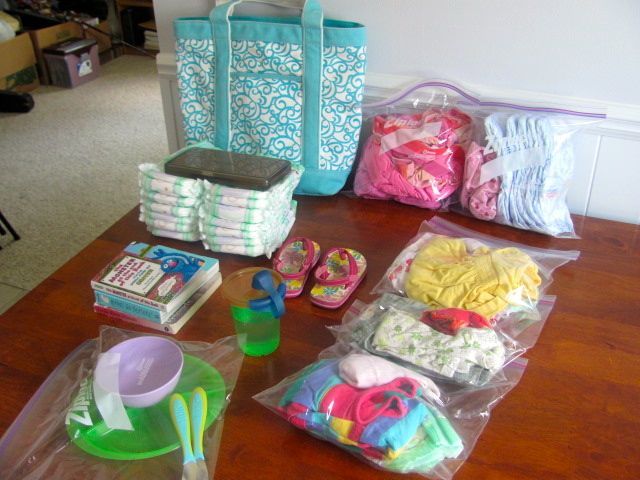 There are many things that didn't fit in the categories above, so those would be:
Backpacks. They are essential for every travel
Rolling luggage if you go on a plane, rental car, Airbnb, etc.
Duffle bag with handhelds (bus, public transport travel)
Cross-body bags (optional, anti-pickpocketing)
Meat tenderizer for jellyfish stings (optional)
Trash bag
Yeti cups (for the cold water)
Some of the best beach reads
Diapers and wipes
Snacks
Strollers
Money for the drinks
Swiss Army knife
Paper tower roll
Detergent pods
Ziploc bags. They are inexpensive, reusable and you can use them to pack the girls clothes. You can label these locks as "Day 1", "Day 2", etc. It's very convenient. I also use ziplocs for the food, and put them into our cooler.
Zip-locks for the phone and keys
Consider not taking sleepwear as it takes too much room. If you absolutely need it, take long silk underwear, it's very compact.
Tip If you have a printed or any other bulleted version of the beach packing list, take some time to reflect on it after the trip. You can cross out what you didn't wear or didn't use and add new items to the list of what you wish you had with you.
Download the Family Beach Trip Packing List (PDF)
I hope this gave you some ideas of things to bring if you have a beach vacation coming up, especially if you have kids!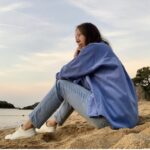 Hello, my name is Nadia.
I usually write about traveling (there are so many places to fit all the lifestyles), relocation (finding a job overseas or moving without losing an income), and living in a foreign country (adapting to a different culture and mentality). Follow me on Twitter, Facebook, Instagram, or LinkedIn!
This post might include some affiliate links. If you make a purchase through these links, I may earn a small commission at no additional cost to you. I appreciate it when you use my links to make purchases.