19 Best Books About Portugal For Travelers in 2023 (All Genres)
Nadia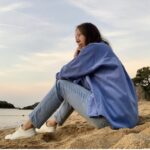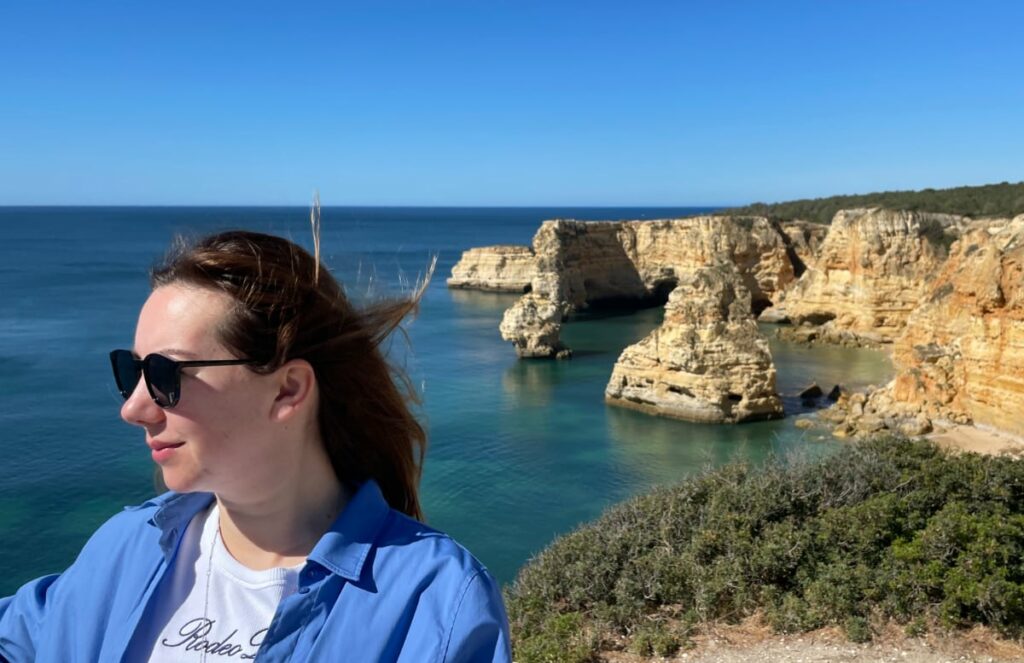 Exploring online book stores, buying, and delving into books about Portugal, its dramatic history, and culture can be a time-consuming journey.
But where do you start if you're organizing a trip and wish to acquire at least a basic comprehension of this beautiful country?
Here's my selection of the top 19 books about Portugal for any traveler, whether you are a first-time visitor or a seasoned guru.
---
Key takeaways
---
Rick Steves Portugal (2023 Travel Guide)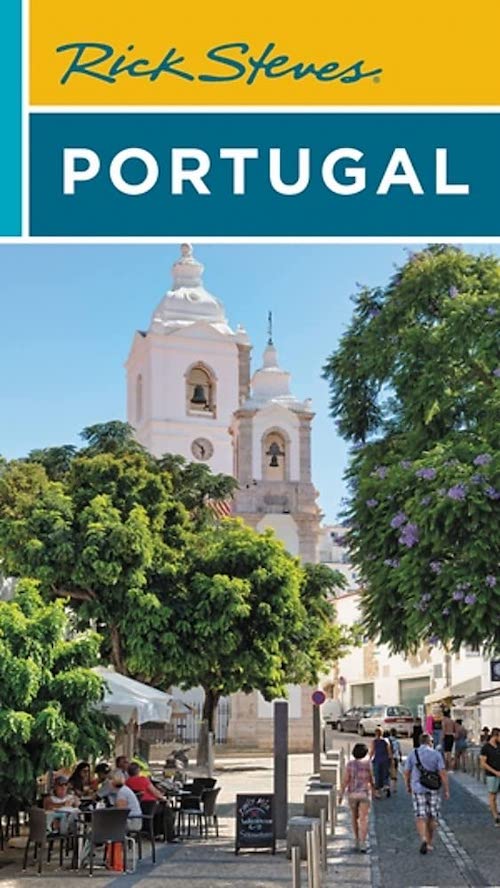 480 pages, Paperback
First published January 31, 2023
"Rick Steves Portugal (2023 Travel Guide)" is a comprehensive guide for exploring Portugal, covering top sights, hidden gems, and cultural experiences. As a reader, I found the guide beneficial for its strategic advice on how to maximize time and money, along with recommendations for must-see attractions. The book excels in highlighting Portugal's unique offerings, such as the intact medieval sites, museums, and the captivating Douro Valley.
To fully benefit from the guide, it's essential to read through the entire book, which features helpful maps, a pull-out color planning map, and a selection of color and black & white photographs.
Overall, I highly recommend this guide for enterprising travelers seeking a thoughtful and detailed approach to planning their Portugal visit.
Lonely Planet Portugal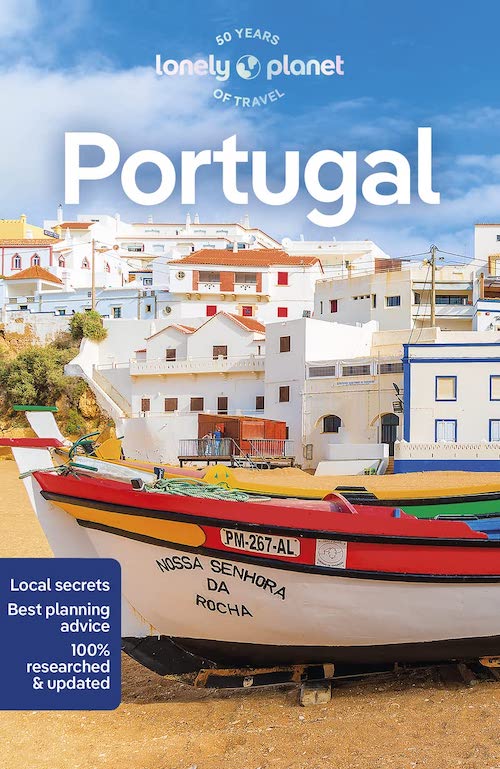 424 pages, Hardcover
First published May 23, 2023
Lonely Planet's "Portugal" guidebook offers up-to-date advice on what to see and skip, along with hidden discoveries, making it a useful companion for any traveler. The book offers good balance of information on culture, accommodation, entertainment, food, and landscape.
This guide helped me plan my trip to Portugal and was mostly reliable, providing fantastic hotel and restaurant recommendations like Hotel do Chiado and Sea Me Next Door.
However, there were a few instances where the descriptions of certain restaurants or towns didn't live up to expectations. Additionally, I found the e-version of the book to be frustrating, as it didn't allow for easy navigation, had issues with downloading parts of the book, and featured maps that were difficult to read.
My complaints are more about the format than the content, so I would recommend the print version of Lonely Planet's "Portugal" for a better experience.
Moon Portugal: With Madeira & the Azores (Travel Guide)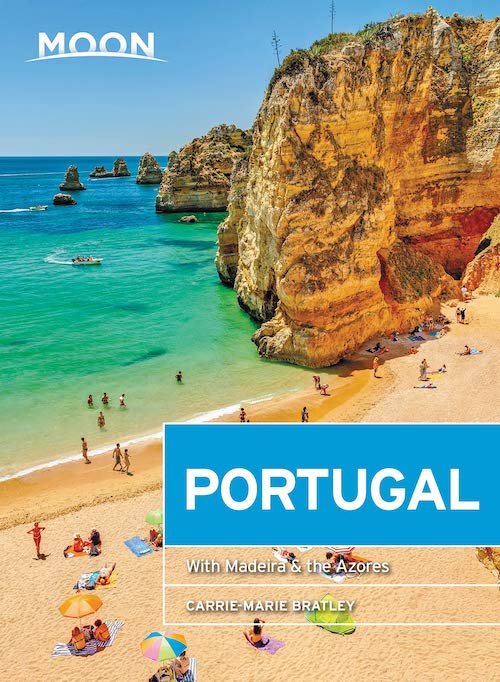 400 pages, Kindle/Paperback Edition
First published April 16, 2019
This book offers flexible itineraries and insider advice for exploring Portugal, including its history, culture, and unique experiences. The guide covers various regions such as Lisbon, the Algarve, Porto, and the Azores (which is a good thing), providing full-color photos and detailed maps to help travelers navigate their journey.
Overall, quite an informative book, but not exceptional compared to other travel guides available. While it does provide useful information and local insight, there is nothing outstanding that sets it apart. If you're looking for a reliable, informative guide to Portugal, this book may still be helpful, but consider exploring other options as well for a more comprehensive experience.
Lonely Planet Pocket Algarve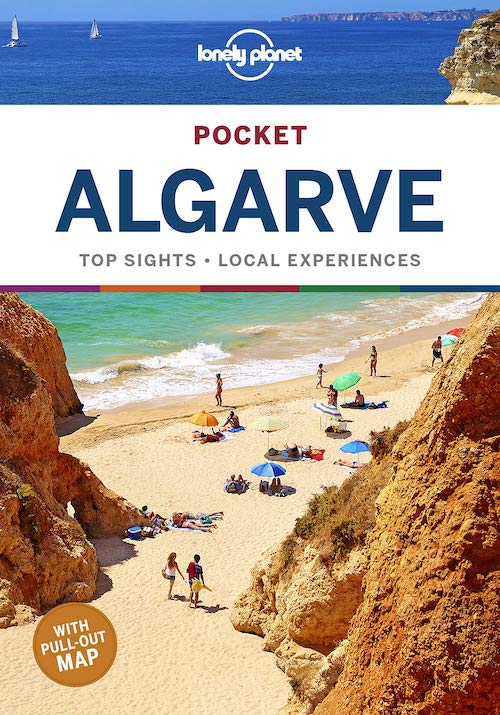 160 pages, Kindle/Paperback Edition
First published November 19, 2019
"Inside Lonely Planet's Pocket Algarve" is a convenient, easy-to-use travel guide that fits in your pocket, offering up-to-date advice on must-see attractions and hidden gems. As a reader, I appreciate the guide's clear recommendations on cultural sites and its helpful tips on ticket purchases and attractions. The historical and artistic background provided is valuable, offering context for each region.
Yes, I also recognize that guidebooks like this may be outdated when it comes to fluid information like hospitality, as online resources like Yelp and TripAdvisor offer more immediate updates. While the usefulness of printed guides may decrease over time, replaced by web-based alternatives, for now, I still enjoy bringing my Lonely Planet guide along on my trips for its reliable advice on cultural and historical experiences.
Portugal – Culture Smart! The Essential Guide to Customs & Culture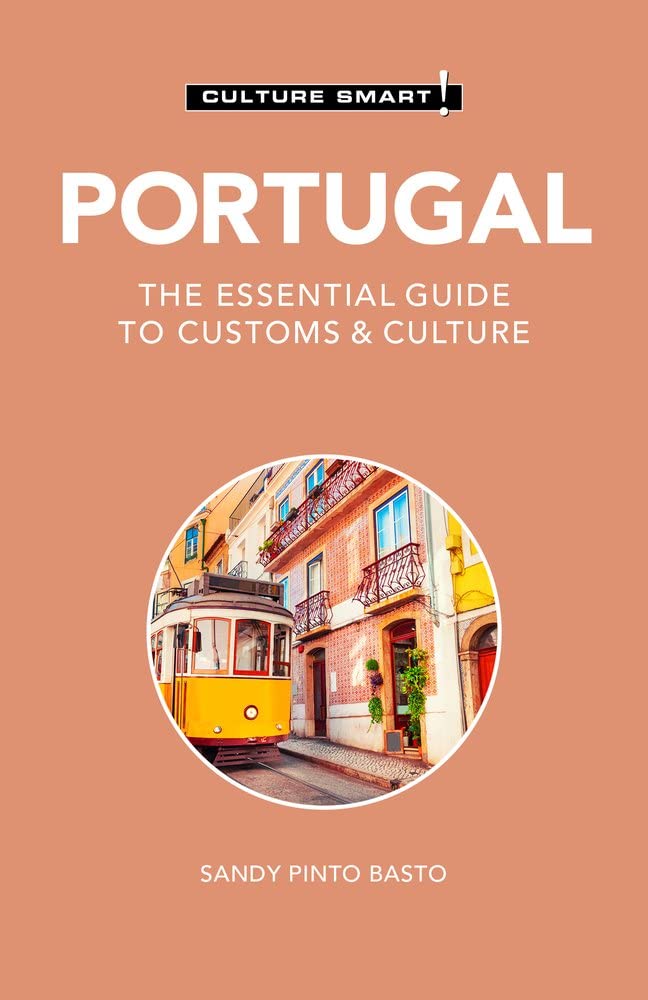 200 pages, Kindle/Paperback Edition
First published March 23, 2023
"Portugal – Culture Smart!" by Sandy Pinto Basto is a helpful guide that delves into the intricacies of Portuguese culture, values, and daily life.
The book is insightful and informative, providing a deeper understanding of the country's customs and traditions. The guide not only offers a glimpse into the charming, romantic, and nostalgic aspects of Portugal but also equips you with tips on etiquette and communication to navigate unfamiliar situations.
Overall, it's an enjoyable read that enriches your experience in Portugal by enabling you to blend in and make the most of your visit. Bravo to the author!
Move To Portugal…Why Not? A Complete Guide For Wannabe Expats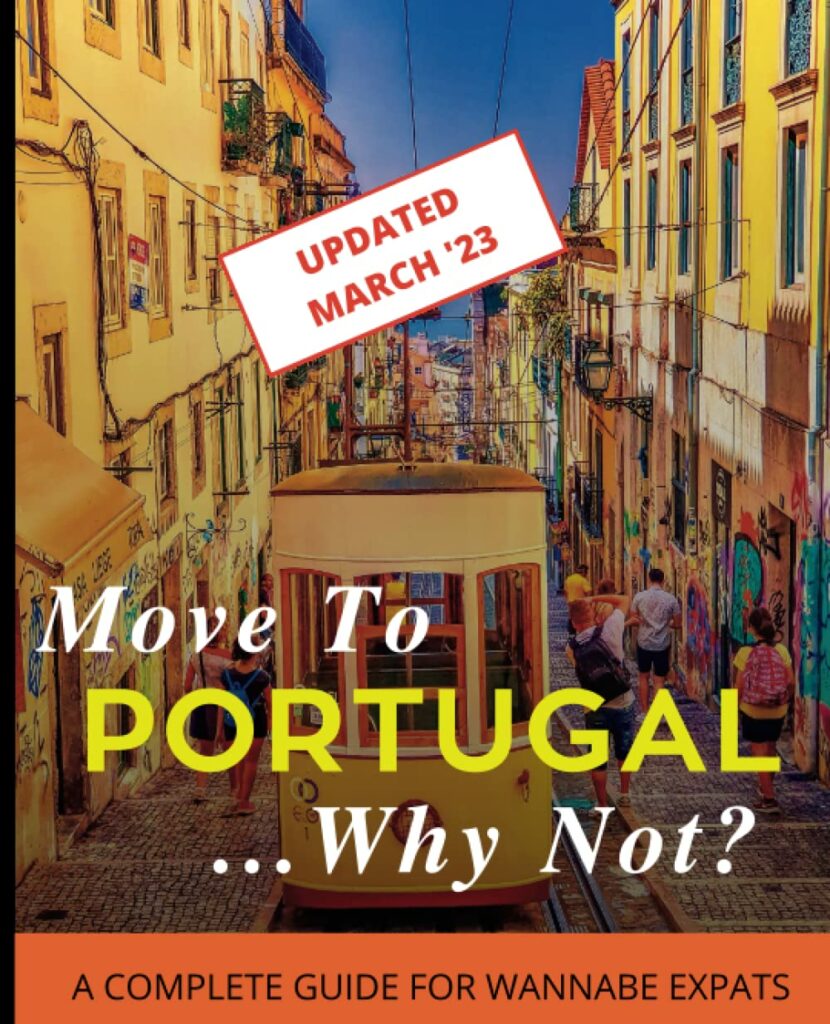 200 pages, Kindle/Paperback Edition
First published March 23, 2023
"Move To Portugal…Why Not?" by The Expat Homes Team is the perfect book for anyone considering a move to Portugal. This guide covers all the essential information needed for a successful transition, from the country's rich history and culture to the practical aspects of relocating. It also has an updated information on visas since the the Golden Visa program has been terminated.
The book, written by an experienced expat, discusses the thriving expat community in Portugal and the country's easy citizenship process. It provides helpful tips and tricks for settling in and avoiding common pitfalls, along with a mini history lesson to help you appreciate the country's ancient sites and heritage. With its light tone and easy-to-read style, this comprehensive guide is an essential resource for anyone looking to make a smooth transition to life in Portugal.
Easy Portuguese Cookbook: Recipes to Bring Home the Flavors of Portugal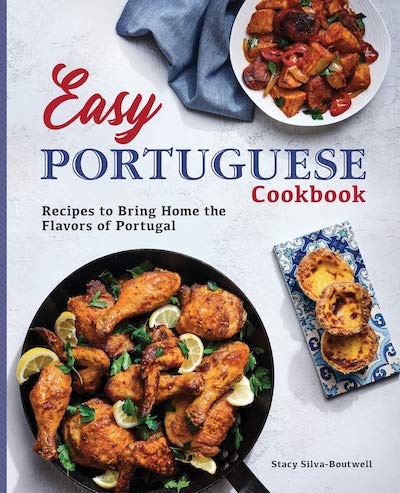 148 pages, Kindle/Paperback Edition
First published June 16, 2020
"Easy Portuguese Cookbook: Recipes to Bring Home the Flavors of Portugal" by Stacy Silva-Boutwell is a must-have for anyone striving to recreate authentic Portuguese flavors at home. This cookbook features over 75 easy-to-follow recipes suitable for cooks of all levels, providing a culinary journey across Portugal's regions.
Along with ingredient substitutions for hard-to-find items, the book also offers insights into Portuguese wines, pairing suggestions, and regional specialties.
Ideal for family dinners and parties, this cookbook is highly recommended for anyone looking to learn and enjoy homestyle Portuguese dishes.
Portugal: The Cookbook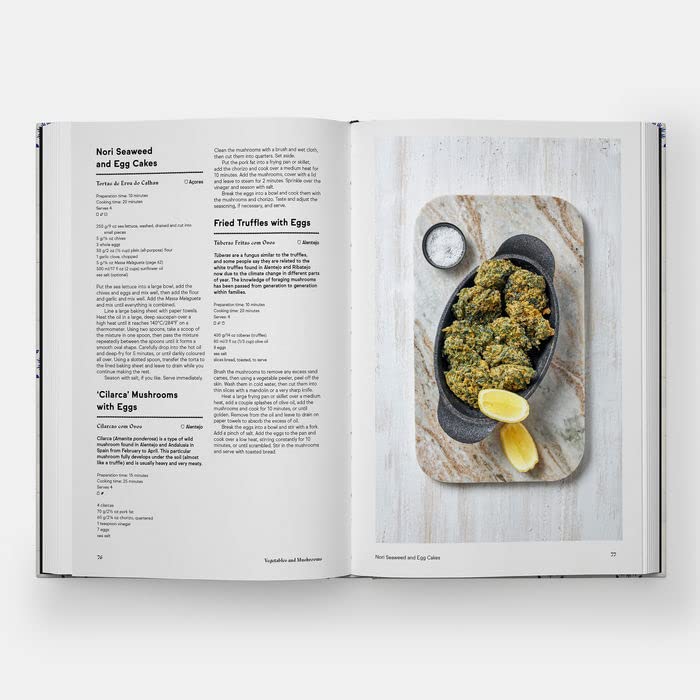 448 pages, Hardcover
First published May 4, 2022
"Portugal: The Cookbook" by Leandro Carreira is a comprehensive and authentic guide to Portuguese cuisine, featuring over 550 traditional recipes from every region of the country. This book delves into the diverse culinary history of Portugal, including dishes from Madeira and the Azores, and emphasizes traditional home cooking rather than fancy restaurant recipes.
The author highlights rural dishes, which may feature blood and offal, offering a fascinating insight into the country's ancient food traditions.
One example of a preserved medieval dish in the book is an original version of blancmange, made with chicken breast meat. The dessert section is particularly impressive, showcasing a variety of Portuguese convent sweets made primarily from egg yolks, sugar, and almonds.
Though the book is extensive and includes some recipes that might not be commonly prepared today, it provides a deep understanding of traditional Portuguese home cooking.
Conquerors: How Portugal Forged the First Global Empire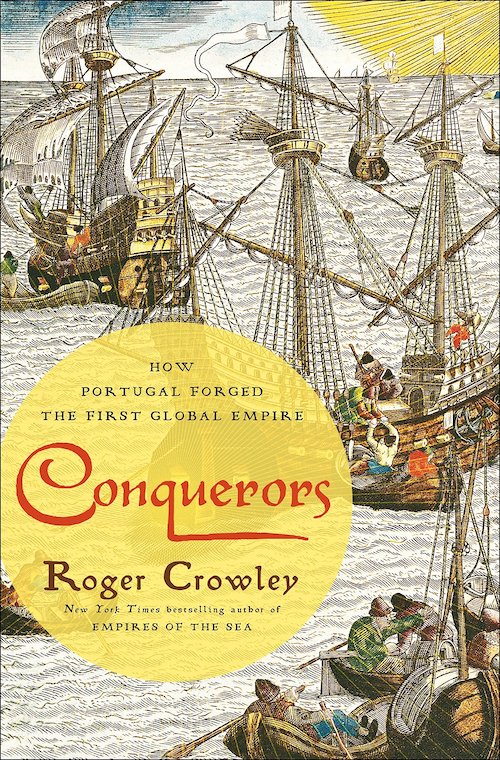 384 pages, Hardcover
First published January 1, 2015
"Conquerors: How Portugal Forged the First Global Empire" by Roger Crowley is a vivid narrative history of Portuguese exploration and empire-building. The book highlights the extraordinary achievements of figures like Afonso de Albuquerque and Portugal's role in kickstarting European colonization and globalization.
As a reader, you will probably appreciated the author's use of primary texts and first-hand accounts, which make the story more engaging and bring the characters to life.
However, I felt that the book lacked a macro view of the history, particularly in terms of economics and trade flows. Despite this, the text effectively captures the spirit of the times and delves deep into the mindsets of the historical actors, making it an immersive and often riveting read. Overall, I would recommend this book for its character-driven storytelling and insights into the horrors, tactics, and motivations of the era.
A Brief History of Portugal: Blazing the Trail of a Voyage-Shaped Nation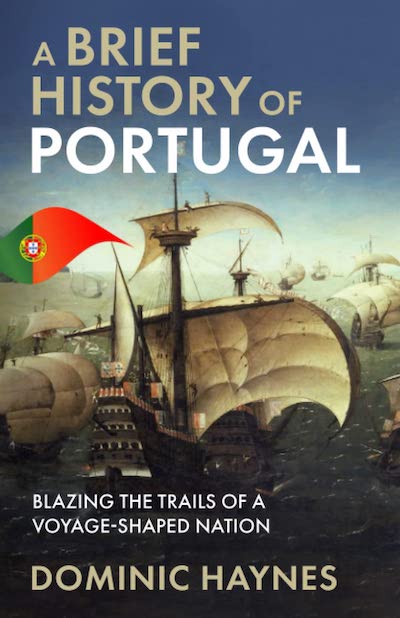 158 pages, Hardcover
First published March 28, 2023
"A Brief History of Portugal" by Dominic Haynes is an engaging book that provides a comprehensive yet concise overview of Portugal's rich history.
I thoroughly enjoyed reading this book, as it offers a wealth of information in a compact format. It covers the nation's early settlers, Roman influences, and the role of influential families in shaping Europe's geopolitics. This book is perfect for history buffs or those curious about Portugal's language, people, and culture. It also serves as a great resource for travelers who wish to learn about the history of countries they plan to visit.
I highly recommend this informative and easy-to-read book and look forward to exploring the author's other works.
Journey to Portugal: In Pursuit of Portugal's History and Culture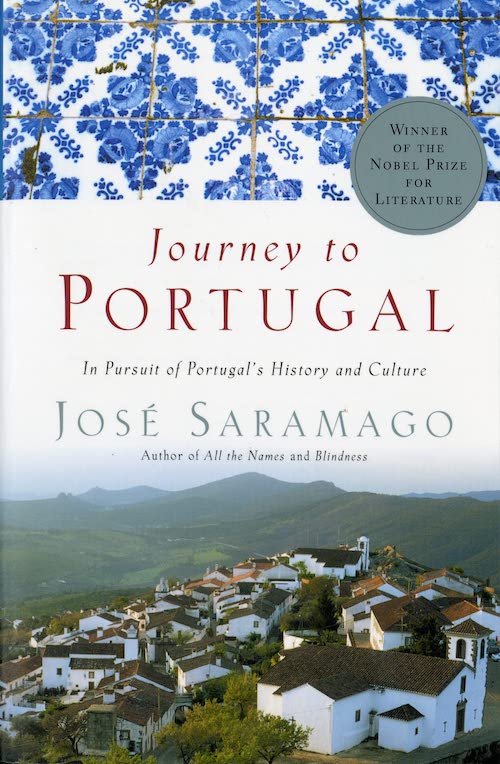 464 pages, Kindle/Paperback/Hardcover
First published March 6, 2002
"Journey to Portugal: In Pursuit of Portugal's History and Culture" by Nobel Prize-winning author José Saramago is a unique exploration of Portugal, blending cultural history, literary nonfiction, and travelogue. Instead of relying on traditional sources like tourist guides and road maps, Saramago delves deep into the country's ancient myths, history, and traditions, bringing Portugal to life through his brilliant writing. He takes readers on a journey to various regions and cities, revealing extraordinary places such as inaccessible medieval fortresses, wayside chapels, and grand mansions.
The book focuses on the elements of ancient Portugal that persist today, examining the nation in its current period of rapid transition and growth. Although the writing is dense and not a typical history book, this free-flow narrative is a labor of love by one of Portugal's most respected contemporary writers, offering readers a passionate and insightful look at the country.
Easy Portuguese Phrase Book: Over 1,500 Common Phrases For Everyday Use And Travel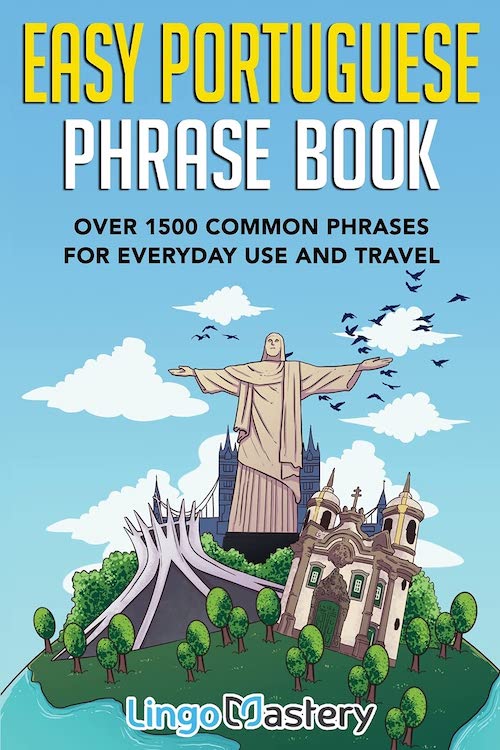 192 pages, Kindle/Paperback
First published July 4, 2021
The book addresses the common challenge of familiarizing oneself with everyday phrases used in native surroundings. It includes a detailed guide on Brazilian Portuguese pronunciation, a list of over 1500 common phrases with accurate English translations, and a phonetics pronunciation guide for every word in the phrases.
The book is recommended for anyone trying to learn Portuguese who is unsure where to begin. Although not perfect, with some phrases possibly not used by natives as described, the book remains a useful resource for learning everyday Portuguese and improving communication with Portuguese-speaking friends, colleagues, and clients.
Other books on learning Portuguese
The Rain in Portugal: Poems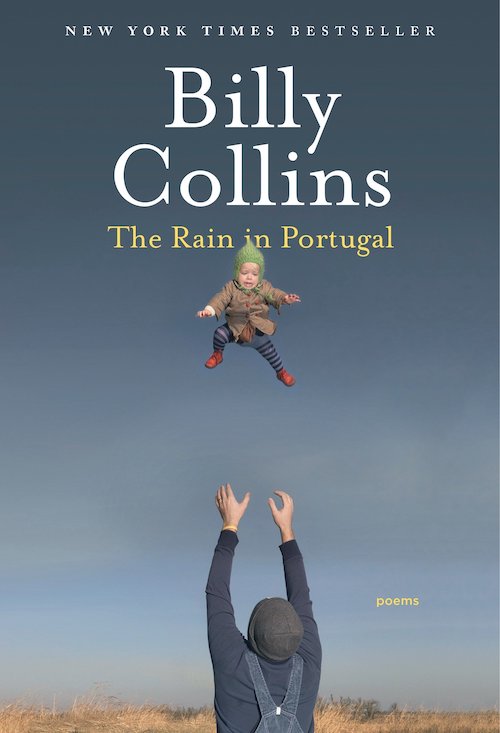 128 pages, Kindle/Paperback/Hardcover
First published October 4, 2016
"The Rain in Portugal: Poems" by former U.S. Poet Laureate Billy Collins is a New York Times bestseller and his twelfth collection of poetry.
The book features over fifty new poems, showcasing Collins's generosity, wit, and imaginative play, earning him the title of "America's favorite poet" by The Wall Street Journal. The poems explore various subjects such as travel, art, cats and dogs, loneliness, love, beauty, and death, with tones ranging from whimsical to elegiac.
Collins is known for his ability to contemplate everyday subjects, making the collection entertaining, engaging, and enlightening. Readers have praised "The Rain in Portugal" for leaving them satisfied, noting Collins's delightful storytelling and his talent for eliciting sly smiles with his sarcasm and truth-telling. The book is perfect for both long-time fans and new readers seeking an introduction to Collins's work.
The High Mountains of Portugal: A Novel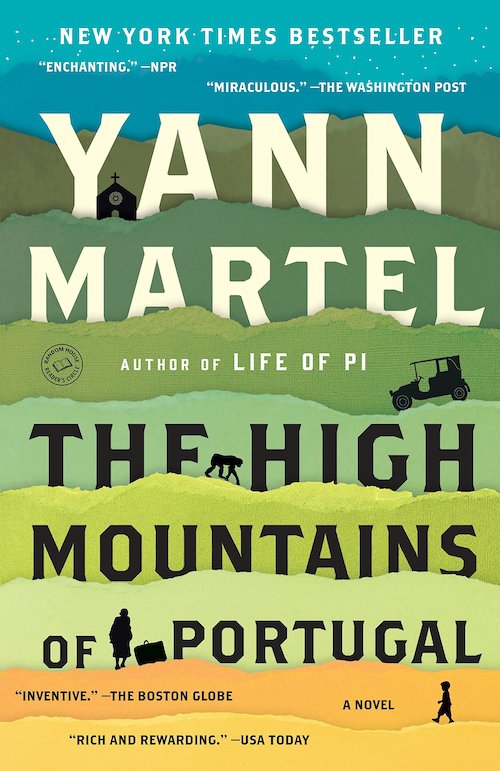 368 pages, Kindle/Paperback/Hardcover
First published November 29, 2016
"The High Mountains of Portugal: A Novel" by Yann Martel, the bestselling author of "The Life of Pi," takes readers on a journey through Portugal's history, connecting the colonies, mother country, and the Portuguese diaspora. The novel is divided into three major parts, each set in a different time period and featuring unique characters. The story begins in 1904 with a man named Tomas, who embarks on a quest to find a mysterious crucifix. It then moves to 1938, focusing on a pathologist named Eusebio Lorora, before finally transitioning to 1981 with a Canadian émigré and a rescued chimpanzee.
Martel's writing is praised for its ability to illuminate various places in history and aspects of life, such as early motorcars and the human-animal relationship. However, the novel may not cohere sufficiently for some readers, with certain parts appearing out of focus or irrelevant. Despite these shortcomings, the book still receives solid rating for its overall quality and Martel's signature writing style.
This post might include some affiliate links. If you make a purchase through these links, I may earn a small commission at no additional cost to you. I appreciate it when you use my links to make purchases.