Best Souvenirs from Italy: Things to Buy as a Gift
Nadia Podrabinek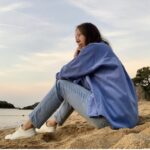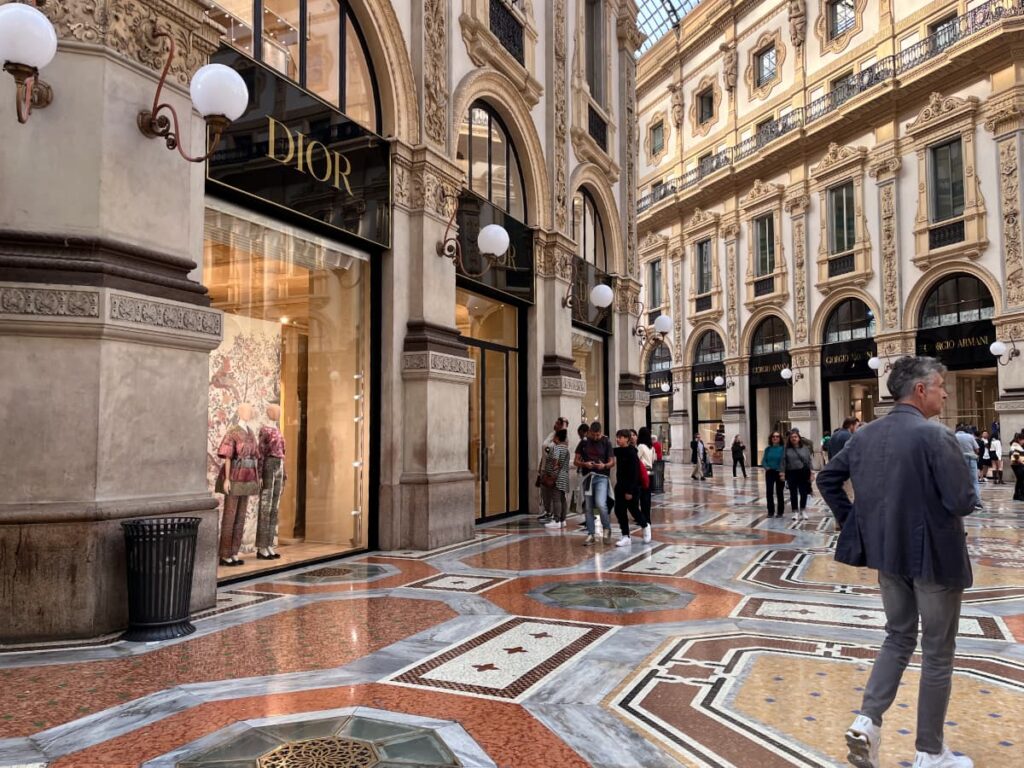 Italy is one of the best places to shop in Europe. Each region of Italy is famous for something authentic: carnival masks, cheeses, fruit liqueurs, first-class leather goods, Alpine chocolates, wooden toys. The selection is only limited by your budget and the capacity of your travel bag.
Wondering what to bring back as a gift from Italy?
To make your shopping experience enjoyable and efficient, I've compiled a list of the best products to bring back from Italy. This list not only includes popular souvenirs but also suggests options for unique items.
---
Key takeaways
Italian Food Gifts: Cheese, wine, pasta, dried tomatoes, olive oil, and canned truffles.
Gifts for Family and Friends: Sweets, Murano glass, Moleskine diary.
Unique Gifts: Lava ceramics, Vespa-themed objects, Venetian carnival masks.
---
Best Things to Buy in Italy as Souvenirs
1. Italian Cheese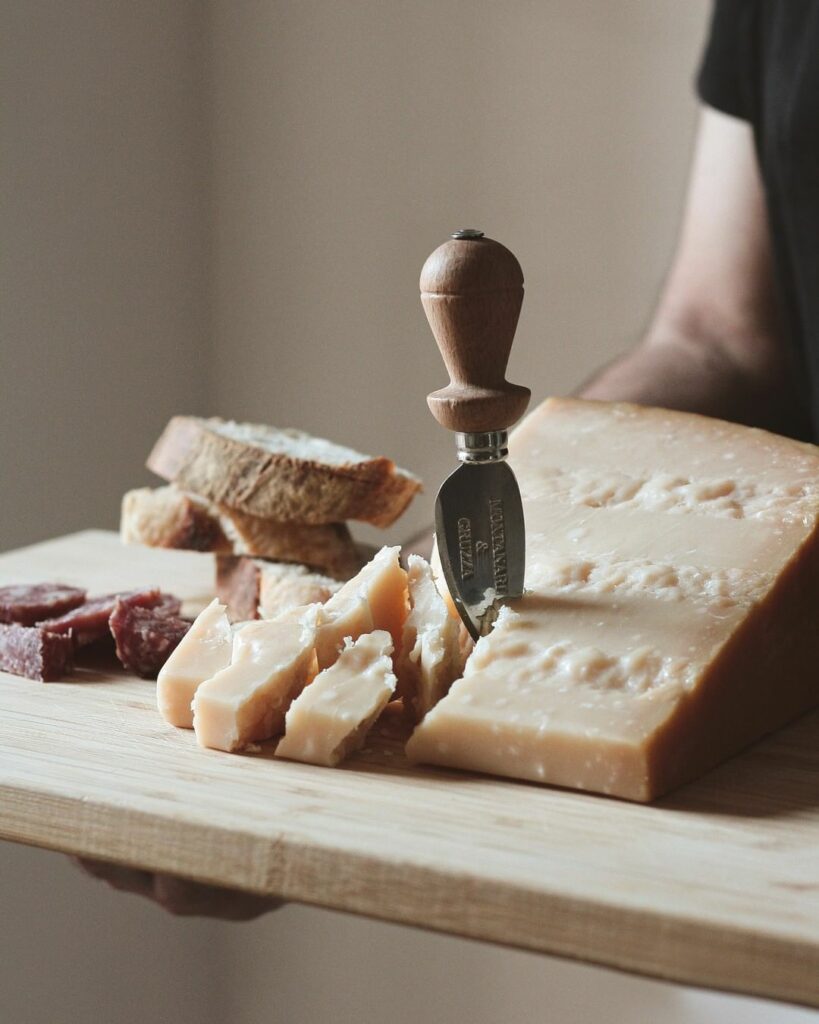 There is no universal advice on what kind of cheese to bring back from Italy to your home country. However, there are Italian cheeses that achieved global fame:
Parmesan (Parmigiano Reggiano): This hard cheese requires a minimum aging period of one year, though the best are often aged 2-3 years. Parmesan is typically used grated over pasta. Its flavor is delicately spicy and slightly salty. A kilogram (2.2 lbs) of Parmesan in Italy can cost up to $60, depending on the age and the producer.
Pecorino: This term actually refers to a group of cheeses made from sheep's milk. These are moderately hard cheeses with a light grain. The final taste depends on the place of production and various additives, like truffles or peppers. Pecorino Romano from the Lazio region is particularly popular. As of writing this blog, the price ranges from $14-$16 per kilogram.
Mozzarella: This young cheese is made from water buffalo milk, though cheaper versions use cow's milk. The cheese is creamy and high-fat, with a slight salty flavor. It's used fresh in salads (like caprese) and on pizza. The price starts from $6 per 1 kg (for the cow's milk version) and from $13 for 1 kg of Mozzarella di Bufala.
Gorgonzola: This premium blue cheese is produced in the northern regions of Italy. Its delicate creamy taste is complemented by spicy notes from the blue mold. Its distinct taste isn't for everyone, as some are put off by the smell. A kilogram of Gorgonzola from Italy will cost at least $8.
2. Italian Wine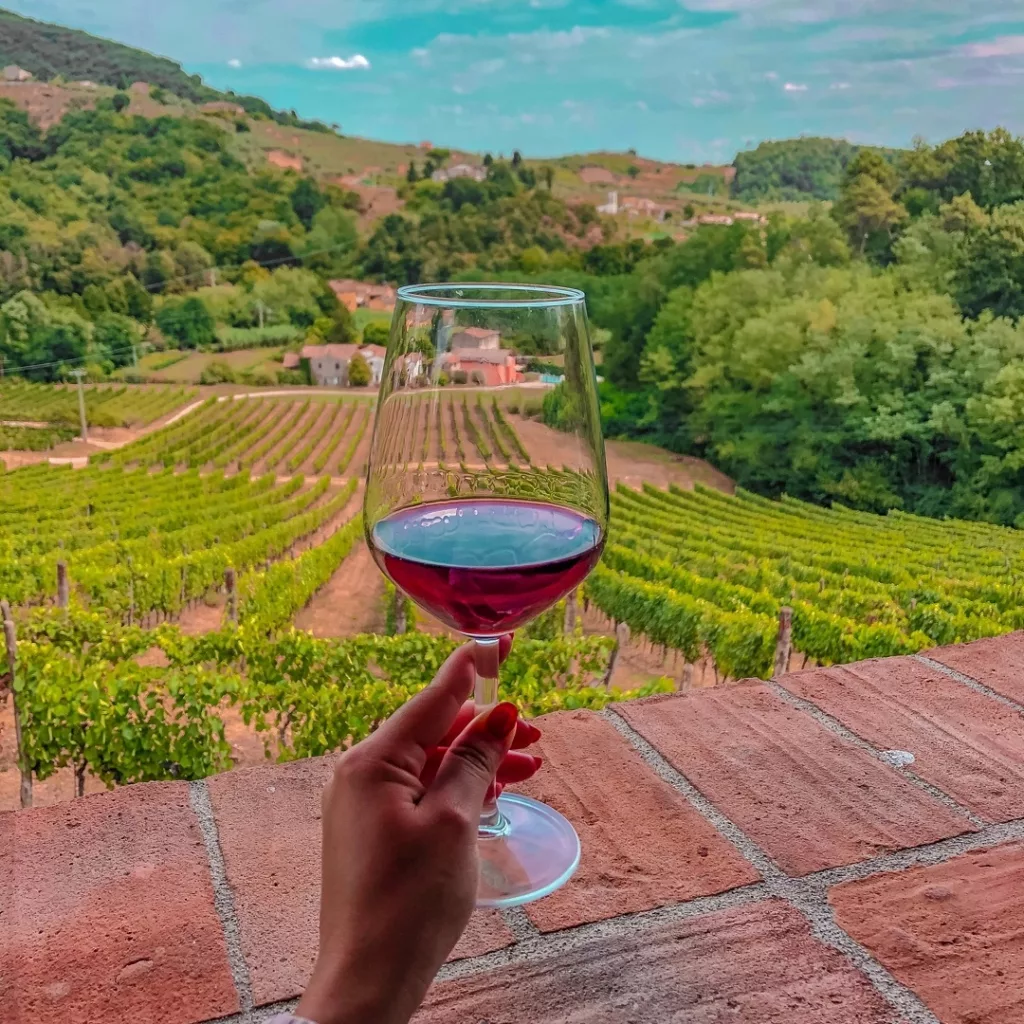 Bringing wine from Italy is one of the most obvious gift options. Italy produces an incredible array of different varieties; there is no single brand or type that serves as the national brand.
However, just as with cheese, there are some particularly popular varieties that make excellent gifts.
Helpful tip Trying to get what they say with wine labels? Here's a quick guide: 'Secco' is dry wine, 'Abboccato' is semi-dry, 'Dolce' means sweet, and 'Amabile' refers to semi-sweet.
Here's what wine you might consider buying in Italy:
Chianti: This Tuscan red dry wine features a light, unpretentious flavor. Chianti pairs well with red meat and hard cheeses. The price per bottle starts at $10-$15.
Helpful tip Look for the black rooster label on the top of the bottle. In essence, a classic Chianti must meet certain standards, including originating from a designated region (DOCG), which is certified by the rooster graphic image.
Valpolicella: A red dry wine from the Veneto region, Valpolicella has a light and slightly tart taste. It's often enjoyed during winter. You can find a bottle of good Valpolicella starting at $10-$12.
Nero d'Avola: This red dry wine hails from Sicily. Noted for its high density and rich flavor with pronounced fruity notes, it's served with grilled meat. The price for a bottle starts at $12.
Pinot Grigio: This young white wine has a fresh fruity taste. It's suitable for pairing with fish and poultry. A bottle of Pinot Grigio in Italy will cost you approximately $6.
Prosecco: This white dry (sometimes semi-dry) sparkling wine comes from the north of Italy. Prosecco features a fruity flavor and is often used as a base for alcoholic cocktails.
If you're unsure about wine preferences when looking for an Italian gift, you might consider stronger spirits such as Grappa, Amaretto, Limoncello, Campari, or Aperol. These can be used as aperitifs, cocktail bases, or dessert enhancers. Whether purchased from supermarkets or local farms, these spirits offer a wide range of flavors from almond to lemon, nutty to herbal. Prices vary but start at around $8-$10 euros, with small souvenir-sized bottles of Limoncello available for $4.
3. Italian-roasted Coffee
While Italy doesn't grow coffee beans, it's renowned for roasting them. Italian-roasted coffee is often considered synonymous with quality coffee. This country gave the world espresso and cappuccino.
You can bring back Italian coffee either as ground coffee or whole beans. Among ground coffee, the most popular brands are Lavazza and Illy. You can buy them in other countries as well, but prices in Italy are much lower, starting from $4 per pack.
Looking for authentic coffee to bring back from Italy? Consider Moak, a Sicilian coffee from Modica; Mokaflor, a family roaster from Florence; Diemme, a 100% Arabica coffee from Padua; or Almetti, one of the most highly regarded coffees in Italy.
A great addition to your Italian themed gift would be Italian coffee makers. These items aren't cheap, but they're durable and look very stylish. Coffee makers from the local manufacturer Bialetti are especially appreciated. Prices start at $30.
4. Murano Glass Objects
If your itinerary brings you to Venice, be sure to purchase a souvenir made of Murano glass. You'll find exquisite and elegant jewelry, dishware, vases, chandeliers, sculptures, figurines, and other stunning works of glass art.
You'll be astonished not just by the diversity of shapes and colors, but also by the varying techniques employed by Murano artisans. These include blown glass, artistic glass, filigree glass, millefiori, and lampworking (in a flame burner).
5. Olive Oil
Italy is known for its high-quality olive oils. Look for extra virgin olive oil (EVOO) from regions like Tuscany or Puglia for a real treat.
Helpful tip Look for olive oil from liguria, which is much less smooth, has a strong taste and feels almost a bit spicy!
Mildly interesting Actually, Italy imports a lot of olive oil from Spain, but they will never admit that. 🙂
6. Sun-dried Tomatoes
Sun-dried tomatoes are a jewel of Italian cuisine. Before the advent of freezing and canning, the people of southern Italy used a unique way to savor the taste of their ripe tomatoes long after the harvest season. They laid slices of fresh tomatoes on rooftops, leaving them to dry under the sun.
During this drying process, the acidity of the fresh tomatoes diminished, resulting in a darker color and a chewy texture. Thus were born sun-dried tomatoes, or 'pomodori secchi,' which were even sweeter and more flavorful than their fresh counterparts.
Traditionally, sun-dried tomatoes are made from red, plum-shaped tomatoes, but the variety's colors can range from red to yellow. Due to the drying process, sun-dried tomatoes assume a darker hue and are often steeped in olive oil to preserve their tangy flavor. However, the oil serves another function: it can be used to enrich the flavor of dishes that call for olive oil. You simply replace the olive oil in the recipe with the olive oil from a jar of sun-dried tomatoes.
7. Sausage Products
The most popular are the smoked and air-dried meat products from northern Italy: prosciutto and salami.
Prosciutto crudo is a pork ham that is salted in a special, dry way for two years. Prosciutto cotto is also a pork ham, but it is hot-cooked: the meat is separated from the bone, salted, and baked in the oven. This type of prosciutto is less sophisticated and is usually used to make sandwiches. Other meats worth trying are pancetta, a slab of bacon with layers of fat and meat, and bresaola, a raw beef product.
It's better to buy sausages not in supermarkets, but in branded butcher shops. Buy sausages a day or two before returning home, and be sure to request slicing — you're unlikely to be able to slice as thinly at home.
8. Pasta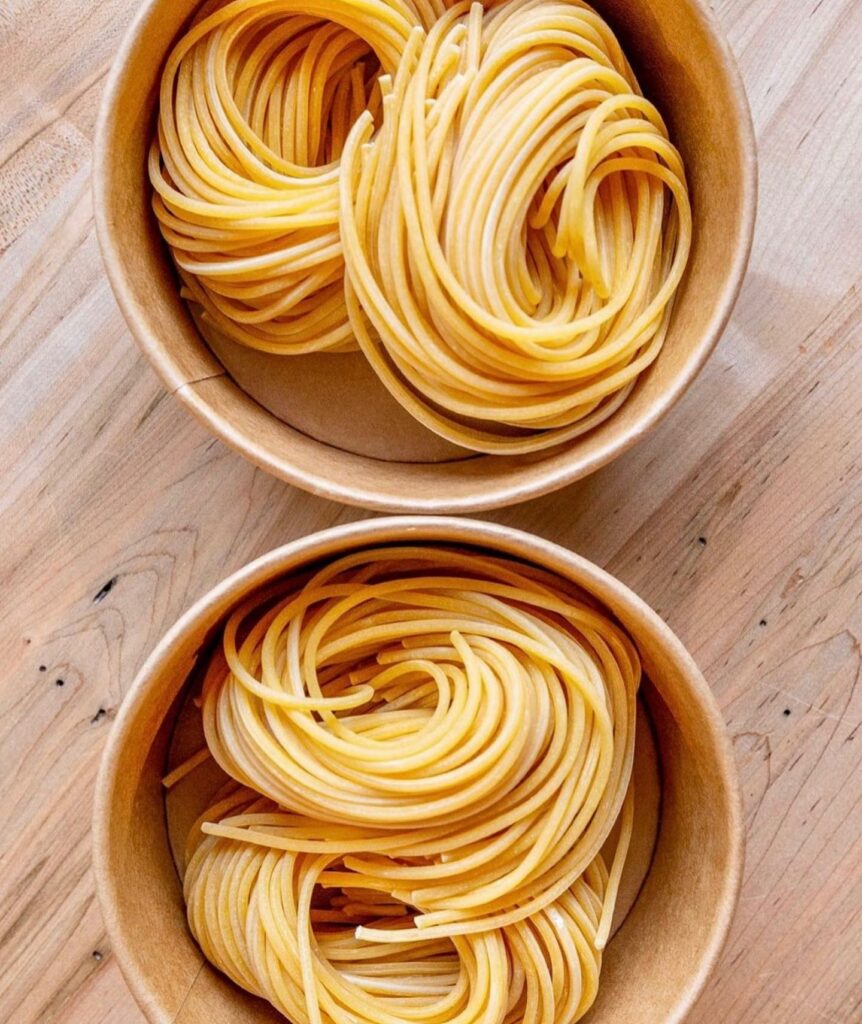 Italy is renowned as the global hub for the production of pasta. Today, pasta of various types, shapes, and colors is available all around the world and consumed in almost every household. Yet, each variant of "pasta" (from the Italian word for "dough") has its unique twist.
It would be a missed opportunity not to purchase several types of pasta as delightful souvenirs while visiting Italy. Pasta, whether long, short, shaped, large, small, or filled, is sold everywhere.
9. Balsamic Vinegar
Are you into cooking? Don't forget about balsamic vinegar, an exquisite sweet-and-sour food seasoning, which is a unique ingredient in home cooking to enhance both the taste and health benefits of dishes.
For centuries, the use of this unique condiment was the privilege of the aristocratic elite. A barrel of balsamic vinegar was highly valued as a royal gift. At one point, it was even considered a therapeutic balm for many ailments, thus the name.
In the 19th century, scientific research unveiled properties of vinegar such as its ability to tenderize meat fibers and disinfect water. Now, balsamic vinegar is widely distributed globally. It is usually sold in 100 ml bottles, with the word "tradizionale" displayed on the labels.
10. Canned Truffles
Truffles are a sought-after delicacy often referred to as "diamond mushrooms". Their unique garlic-cheese flavor and unusual appearance – rough, irregularly shaped tubers in shades of brown and yellow – make them a unique culinary delight.
They grow in loose limestone soil beneath the roots of certain trees, mainly in the oak forests of Piedmont, Italy, and areas bordering France. Finding truffles is a skillful task often involving the observation of fly clusters, as flies are attracted to their scent. Harvesting these single-growth mushrooms requires agility to keep them intact. They are especially abundant in October and celebrated during a truffle fair in Piedmont.
You can buy canned truffles, which maintain the same delightful flavor as their fresh counterparts, in small glass and metal jars. The prices for the jarred sliced truffles start from $30 for 80 g (2.82 oz)
11. Italian shirt
An Italian cotton shirt sourced from Milan, the fashion capital, makes a delightful gift for both men and women. Consider ready-to-wear options from brands like Alessandro Gherardi (premium), Bagutta (mid-budget), Glanshirt, Luigi Borrelli, and Vincenzo di Ruggiero.
12. Scarves and Ties
Italian ties, scarves, stoles, and shawls are very well-known beyond Italy.
You will be in awe by the variety of scarves on display. The range includes monochrome, brightly colored, plain, checked, ornamented, and embroidered scarves. While these accessories can be expensive in high-fashion boutiques, one can find a decently priced, quality scarf or tie in a small souvenir shop. A scarf featuring symbols of Juventus, Inter, AC Milan, etc., would make a great gift for a soccer fan.
13. Moleskine Diary
In the mid-20th century, it was almost impossible not to own a notebook. Today, in the era of smartphones, notebooks might seem redundant.
However, Moleskine notebooks remain iconic symbols for creative people. These notebooks have been used by world-renowned personalities such as Van Gogh and Ernest Hemingway.
You can purchase a range of Moleskine products including sketchbooks, calendars, notebooks of different formats and contents from any bookstore in numerous Italian cities.
14. Ceramics
Italy has a tradition of hand-painting ceramics that spans thousands of years, making it a classic gift that you can bring home from this country.
You will find a range of items including plates, teapots, bowls, spoons, jars, and glasses, all bearing the distinctive touch of "made in Italy". Beautiful ceramics from various regions like Tuscany, Umbria, and Sicily are crafted by modern designers who draw on both ancient and contemporary Italian traditions. The prices for these items can range anywhere from 5 to several hundred euros.
15. Religious Souvenirs from Vatican
The Vatican, located in Rome, is the heart of Christianity. Here, you can buy everything from small souvenirs to full-blown works of art: icons, religious jewelry, or even rosaries adorned with precious stones.
You also have the option of purchasing statues, postcards, pendants, medals, towels, etc. The prices vary depending on the material used (which can sometimes be gold) and the quality of the item. For instance, rosaries can cost anywhere from $2 to $1,000.
One of the most popular stores is Comandini, and another religious store is between St. Peter's Square and Piazza Risorgimento.
What to Bring Back from Italy for Kids
Pinocchio figure: This quintessential fairy tale symbol of Italy is a great gift for children of different ages. The most authentic Pinocchio figures are made of wood, and you can also purchase wooden marionette dolls. The best store for such gifts is Bartolucci in Rome, a workshop where toys are 100% handmade.
For boys, consider bringing back clothing and souvenirs adorned with the Ferrari logo, or miniature models of racing cars from brand stores (starting from $8).
For ladies, lace blouses from Burano are a lovely choice.
As for delicious treats, you can bring back candied fruit, marzipan, chocolate, and natural cookies. The national pride is Nutella, a chocolate-hazelnut spread, although you can buy it elsewhere.
Other notable Italian souvenirs
Capers
Olives
Cookbooks
Pesto sauce
Cosmetics based on olive oil
Venetian carnival masks
Copies of the statue of David
Florentine paper products
Mother-of-pearl trinkets from Bologna
Italian Soccer Merchandise
Lava Ceramics
Leather accessories
Panettone
Best Places to Buy Souvenirs in Rome
Glassy Venezia
Trevimage
Zaporazzi
Castroni
Sant'Eustachio il Caffè
Booktique
Bartolucci
Paciotti Salumeria (for the meat products)
The Best Places to Buy Souvenirs in Milan
Peck (delicacies store)
La Rinascente Design Supermarket (luxury brands mall)
Studio Dimore (design pieces)
Corraini 121 (books and art)
Pasticceria Cucchi (panettone)
Eataly (Italian food)
Milan Leo Souvenirs in Parco Sempione (traditional souvenirs)
Fiori Souvenirs (traditional souvenirs)
Piazza del Duomo + Galleria Vittorio Emmanuele II (traditional souvenirs)
The Best Places to Buy Gifts in Florence
Ponte Vecchio (but the prices will take a bite out of your wallet)
Alessandro Dari, Penko, Officine Nora (jewelry and art)
Dr Vranjes Perfume, Aqua Flor (perfumes)
Ceramica Ricceri (ceramics)
Papiro (paper-based souvenirs)
Antica Cuoieria, Mannina (leather shoes)
Quoio (leather accessories)
Helpful tips
When purchasing souvenirs, ask the seller to complete a Tax-Free form and be sure to keep the receipt. You can receive up to 15% back from the amount spent at the airport.
Consider packing fragile and breakable souvenirs in a way that ensures they survive the journey home. Wrap glass bottles of olive oil in bubble wrap and transport Venetian masks and pottery in boxes.
Purchasing items like pasta, sauces, cheeses, and other food products in grocery stores is a good idea as they regularly offer specials and discounts.
To avoid counterfeit products, buy alcohol only in specialized stores.
What Can't I Bring Back from Italy?
The items you can bring back from Italy will depend on your destination, as there will be different restrictions in place.
I suggest looking into these regulations to avoid the disappointment of having items confiscated at customs.
If you're outside the EU or Europe, I'm uncertain if soft cheeses, meat products, or fresh fruit will be allowed.
Final Thoughts
Deciding on what to bring back home from Italy is not too complicated. Food and drink are still the best Italian souvenirs. Aside from that, go with whatever you (and your family and friends) will like the most.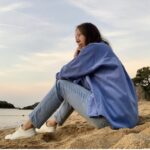 Hello, my name is Nadia.
I usually write about traveling (there are so many places to fit all the lifestyles), relocation (finding a job overseas or moving without losing an income), and living in a foreign country (adapting to a different culture and mentality). Follow me on Twitter, Facebook, Instagram, or LinkedIn!
This post might include some affiliate links. If you make a purchase through these links, I may earn a small commission at no additional cost to you. I appreciate it when you use my links to make purchases.