Taste of Madeira: Ultimate Guide to 18+ Must-Visit Restaurants
Nadia Podrabinek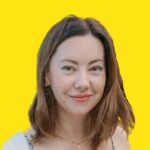 Written by Nadia Podrabinek
Hello, my name is Nadia. I usually write about traveling (there are so many places to fit all the lifestyles), relocation, and living in a foreign country (adapting to a different culture). My travels stretch beyond Spain, with journeys to the US, Italy, Norway, Portugal, and France. Relocating to Spain in 2018, I lived in cities from Barcelona to Madrid, currently calling Valencia home.  Follow me on Twitter, Facebook, Instagram, or LinkedIn! ... show more
Madeira, Portugal, is a beautiful Portuguese island with lush forests, scenic coastlines, and a rich cultural heritage. The locals are friendly and welcoming, and the island is abuzz with hospitality. It's also home to the Cristo Rei statue, dramatic cliffs, and lush, tropical gardens. More importantly, in my opinion, is that it's home to one of my favorite foods: the espetada!
When visiting this beautiful island, you need to try some of the local and best restaurants in the area, especially those that serve local dishes and the ones that turn dining into a complete experience. So let me take you on a tour of some of my favorite places to satisfy your appetite in Madeira.
---
Key Takeaways
There are many eateries in Madeira, but not all of them are big, fancy restaurants. Locals love their cafes and small restaurants with a cozy atmosphere.
Madeirans love seafood. Try the local dishes and smaller restaurants for more authentic dining experiences.
The local favorites are espetada, fried corn, and seafood.
Vegan restaurants are rare, but most restaurants have vegan options.
---
What people say on Reddit
There is a hidden gem I highly recommend, which is called La Carbonara, in Marina Shopping, in Funchal. I recommend it for the pizza. For me, the shrimp one with pineapple and cocktail sauce is divine. The shrimp are actually big and tasty, unlike most pizzerias that put the tiniest shrimp that you don't even get to taste.

AhriUSerious
Tried Taberna do Capitao last night as our final restaurant and just excellent all round. Decor is special with big Oak beams and cart wheels with bulbs as light fittings. Meals were really special. Fixed 2 course price of 25euro was anything on the menu and we had main and desserts. Excellent house wine too. Really attentive and friendly service too. I can recommend for a special evening meal. We got there early (18:00) but fills up from 19:00 so you might want to reserve a table.

FidoeDido
Thai star sushi bar has great Thai food with really fresh ingredients. Pipos in Bay pines just East of Madeira has good Cuban food. Wahoo's further north in Redington is a great hole in the wall vibe with good food. If you go to treasure island and head towards St Pete, there's a place called Bella's bakes cakes that has amazing sandwiches New York style and a unique twist on the Cuban sandwich. VIP on treasure island has awesome Mexican food in what's essentially a dive bar. Captain bills on treasure island has good seafood, they just revamped their menu and they always have really good soup. Their steak frittes is really good too. If you want a place with a great local beer selection head down to St Pete Beach and check out Tapz.

foofdawg
Here are a few restaurants I like: O polar and As vides is good for espetada. A must try in Madeira with bolo do caco and milho frito. A traineira, is good for fish. Restaurante velha cabra, Abrigo do pastor, Laranjinha, Fora d'oras, Casa da sogra, Adega do pomar. I could think of more with more time but I think you got enough to pick from.

Artistic_Criticism63
Best 13 Madeira Restaurants
1. Best For Fine Dining: Restaurante Il Gallo d'Oro at The Cliff Bay Hotel (Funchal)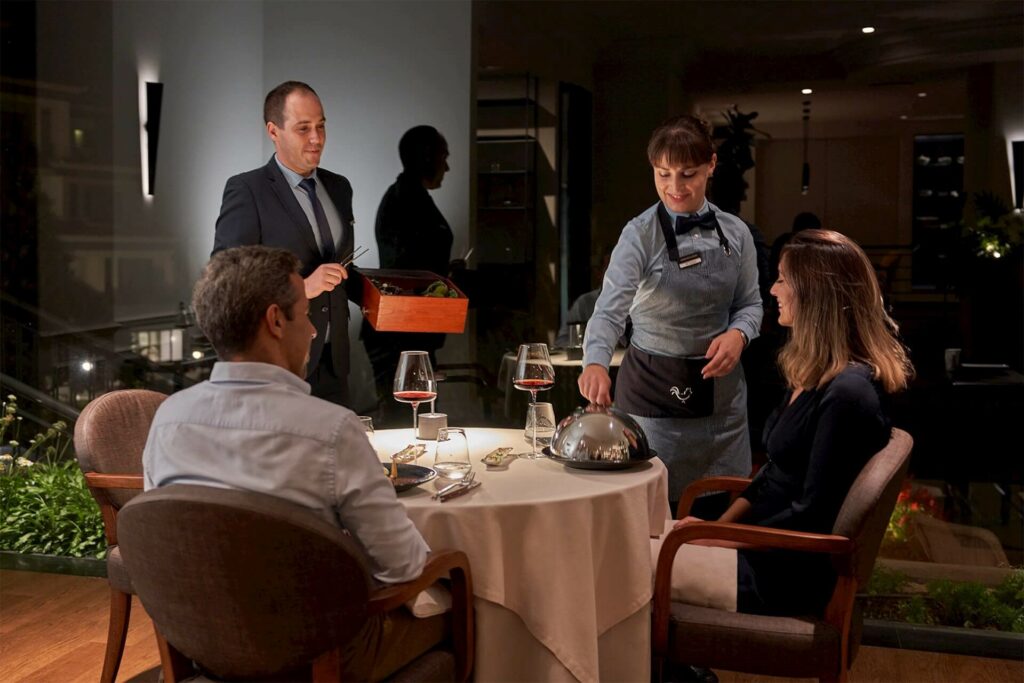 Address: Estrada Monumental 147, 9004-532 Funchal, Portugal
Hours: 7 pm – 10 pm, Tuesday to Saturday; closed on Sundays and Mondays
Booking: portobay.com, thefork.pt
The average cost of dinner for two is around $600 (€570).
Restaurante Il Gallo d'Oro is situated in the Cliff Bay Hotel. Headed by Chef Benoît Sinthon, this prominent restaurant was awarded its first Michelin star in 2009. By 2017, it had received its second Michelin star. And to top it off, in 2023, it was awarded a Green Star in the Michelin Star Guide.
The ambiance is warm, the decor is modern, and the food is delicious. Chef Benoît Sinthon specializes in aromatic dishes made from fresh local products.
The menu changes seasonally. What's standard is that there are always two menus: one serving 8 meals and the other with 12. Seafood dishes are a highlight here, with black scabbard fish, trout, and limpets available. For meat lovers, there's also a stunning re-invention of the humble espetada, which is (of course) my go-to.
2. Best Madeiran Restaurant: O Lagar Restaurant (Câmara de Lobos)
Address: Estr. João Gonçalves Zarco 478, 9300-167 Câmara de Lobos, Portugal
Hours: 12 pm – 12 am, Monday to Sunday
Booking: olagar.pt
The average cost of dinner for two is around $63 (€60).
In Camara de Lobos you will find O Lagar Restaurant, a family-run restaurant that serves delicious and affordable food. In what was once a wine cellar, Inacio Pinto opened his restaurant and started serving local specialties. Since 1994, the Pinto family has been at the helm of creating magical meals.
At O Lagar, you'll be served some of the most classic Madeiran foods made with only the freshest local produce. Their specialties include espetada, milho frito, and bolo do caco (a circular Madeiran flatbread). Expect to see a lot of locals here too, which only adds authenticity to your experience.
O Lagar certainly does make a celebration of every meal, and you can watch traditional Madeiran dances while you dine.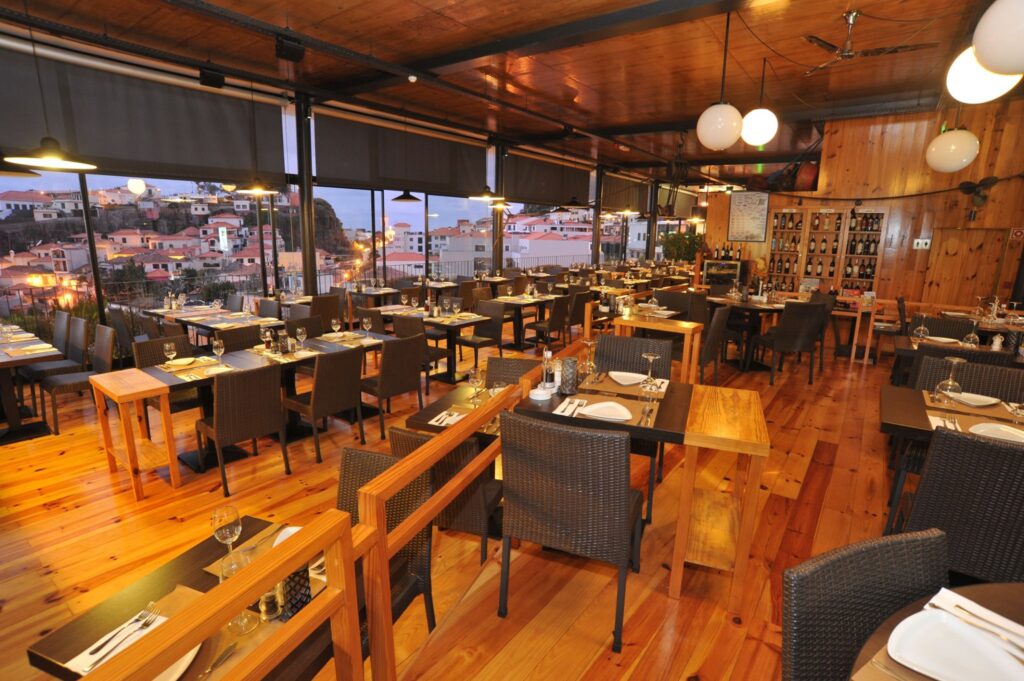 Address: R. Dr. João Abel de Freitas 30A, 9300-048 Câmara de Lobos, Portugal
Hours: 12 pm -10:30 pm, Monday to Sunday
Booking: thefork.pt
The average cost of dinner for two is around $74 (€70).
In Camara de Lobos you will find a new, informal restaurant – Restaurante Vila do Peixe. Here, you can either dine indoors or enjoy outdoor seating on the terrace under large umbrellas. While the interior is decorated with Portuguese art and boasts amazing ocean views, nothing beats al fresco dining out in the sweet Madeiran air.
Restaurante Vila do Peixe serves a variety of dishes, from seafood to vegetarian. From an avid non-salas eaten, trust me when I say that the fresh market salads drizzled with vinaigrette are simply delectable!
Their specialties include the catch of the day, grilled over an open fire – delicious simplicity at its finest. Going in a group is even more of a feast because you get to try some of their larger specials, like the fish risotto meal. To finish it off, dessert is a no-brainer and I can't recommend the cassata enough.
Address: Canada dos Arrifes 2, 9700-554 São Mateus da Calheta, Portugal
Hours: 9 am – 10 pm, Tuesday to Sunday; 9 am – 6 pm, Monday
Booking: Restaurante Quebra Mar website
The average cost of dinner for two is around $80 (€75), excluding drinks.
Quebra Mar was founded in 1982 and quickly became one of the best restaurants in Madeira. It's rare to find a restaurant with a panoramic rotating dining room, and Quebra Mar holds the title of being one of the few in the world! This unique feature gives diners amazing North Shore views over the Atlantic Ocean and São Vicente Mountains.
Here, you get good food with generous portions, with specialties that include tuna steak with fried corn and pork marinated in wine – yum! For those who don't mind sharing, they also serve meals for two, like fish stew and prawns with rice.
The menu also offers sweet tropical fruit desserts if you feel like something fresh after all the deliciousness. But if your sweet tooth really calls, then try their veludo pudding, which is a caramel dessert (you won't want to share this one).
5. Best For Hospitality: Lily's Restaurant (Machico)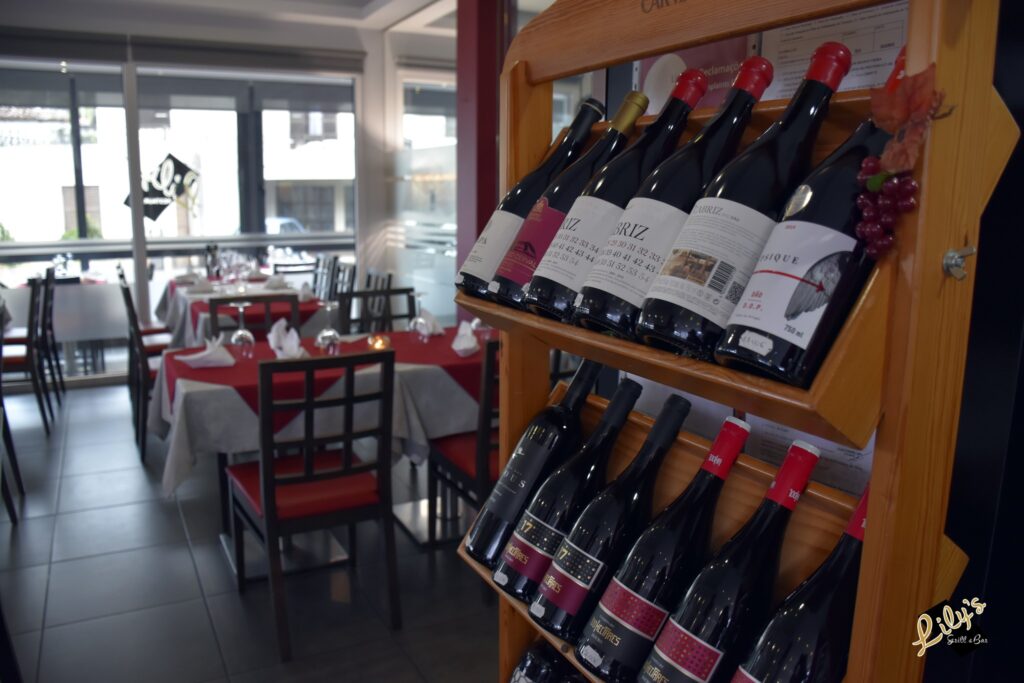 Address: Caramanchao, Estrada D. Manuel no. 170, Machico, Portugal
Hours:

6 pm – 10 pm, Tuesdays to Thursdays
12 pm – 3 pm and 6:30 pm – 10 pm, Fridays to Saturdays
12 pm – 3 pm, Sundays
Closed on Mondays

Booking: booktables.pt
The average cost of dinner for two is around $84 (€80).
Dining at Lily's Restaurant is like eating with an old friend. You will feel at home. Take a seat amid the warm colors that create the backdrop as the friendly hospitality takes care of you.
This family-run business has an à la carte menu of traditional Portuguese dishes and fresh seafood. The devil prawns are perfect, and the paupiettes of scabbard fish au Thermidor will have your mouth watering from the aromas.
No matter what you order, I recommend you try the perfectly roasted potatoes and scrumptious vegetables. And for dessert, treat yourself to a wafer cake; it's delectable!
Lily's Restaurant prides itself on weaving a tapestry of flavors to tantalize and delight your appetite.
Address: Estrada da Quinta do Furão no. 6, 9230-082 Santana, Portugal
Hours: 6 pm – 9:30 pm, Saturdays; 12 pm – 9:30 pm, Sunday to Friday
Booking: Restaurante Quinta Do Furão website
The average cost of dinner for two is around $103 (€100).
Santana is a little village in the north of Madeira that has cobblestone streets and traditional stone houses with steep roofs. At the heart of this little village is Restaurante Quinta Do Furão, which opened its doors in 1993.
The dining room has two massive fireplaces and a rustic ambiance that welcomes diners. There is also outdoor seating on the veranda and sunshine seats for diners who prefer a dose of vitamin D with their meals.
Whether you prefer meat dishes, seafood, or vegan options, you will have plenty to choose from. One of my favorite meals here is the slow-cooked lamb leg with almond-crusted sweet potato balls. For a bit of socializing over a cold beer after dinner, head on over to visit the pub. You don't get more traditional than this!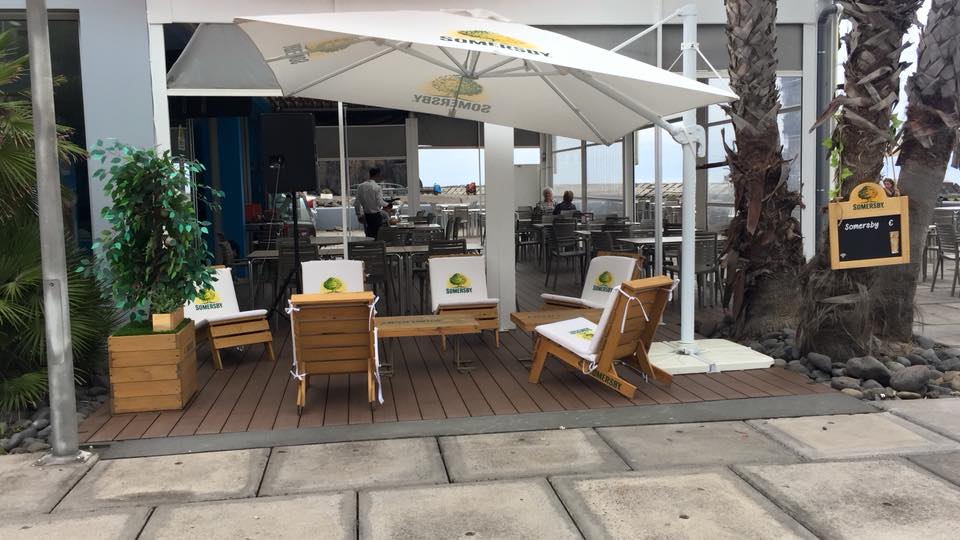 Address: Rua Engenheiro Pereira Ribeiro, 9350-201 Ribeira Brava, Portugal
Hours: 10 am – 11 pm, Wednesday to Monday; closed on Tuesday
Booking: Restaurante Borda d'Agua website
The average cost of dinner for two is around $103 (€100).
Located on the waterfront of Ribeira Brava is Restaurante Borda d'Argua in Ribeira Brava. With the ocean as your backdrop, you'll feel like you've just boarded a ship. The maritime theme runs throughout the restaurant, making it the best place to enjoy a seafood fiesta that is fresh and flavorful.
Chef Juan de Freitas uses only the freshest ingredients in his traditional Madeiran food. The fresh fish is sourced from local fishermen and you can find everything from grilled limpets and pickled octopus to sword fillet and tuna steak. If you love sushi, then this is also the perfect restaurant for you.
You will have one of the most relaxed and laid-back dining experiences at Borda d'Agua. Their varied menu gives you loads of options to choose from and enjoy.
8. Best For Accessibility: Do Dia Para Noite (Santa Cruz)
Address: R. das Rosas, 9100-105 Santa Cruz, Portugal
Hours: 7:30 am – 11 pm; Wednesday to Monday; closed on Tuesday
Booking: Do Dia Para Noite's website
The average cost of dinner for two is around $83 (€80).
This modern seaside restaurant is casual and inviting, which is the perfect environment to share a meal with family and friends. It opened its doors in 2020 and started serving fresh food at reasonable prices, which is what makes it so popular.
They offer a variety of meals, such as Portuguese dishes and vegetarian and vegan dishes. For seafood lovers, a must-try meal is the scabbard fish filet with banana. It comes with a passion fruit sauce and a side of vegetables. Their bread soup is another one of my favorite dishes – I know it sounds strange but you need to trust me on this one.
Everyone is welcome here, even your children and pets! To keep the kids busy, there's a play area and free WI-FI. Another huge selling point is that the restaurant caters to accessibility, which is often hard to come by.
9. Best For Exotic Dishes: Abrigo do Pastor (Camacha)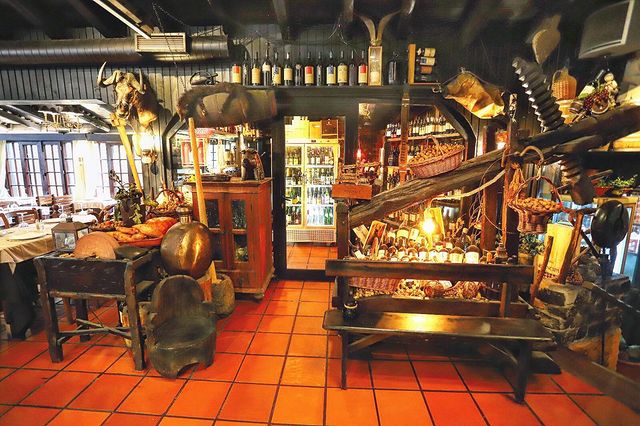 Address: Estrada das Carreiras, 9125-080 Camacha, Portugal
Hours: 11 am – 11 pm, Monday to Sunday
Booking: Abrigo do Pastor's website
The average cost of dinner for two is around $83 (€80).
The charm of Madeira, the flavors of tradition, and a passion for creating culinary delights gave birth to this warm, inviting restaurant. The rustic decor and mountain views set the scene for a delightful dining experience.
The aromas of freshly prepared meats, sizzling on the grill, and salads drizzled with vinaigrette will have your taste buds ready for a feast as soon as you step in.
Abrigo do Pastor mixes traditional meals with contemporary styles, adding a twist. If you want something a bit different, then this should be your restaurant of choice.
This is one of the best restaurants in Madeira for game meat, with a unique and varied menu. You should definitely try out the espetada or unusual dishes like deer tenderloin steak.
10. Best For Variety: Steak & Sun (Ponto do Sol)
Address: R. Dr. João Augusto Teixeira, 9360-215 Ponta do Sol, Portugal
Hours: 11 am – 12 am, Monday to Sunday
Booking: Steak & Sun's website
The average cost of dinner for two is around $62 (€60).
When it comes to exceptional food, Steak & Sun in Ponto do Sol is a must. It's a highly popular restaurant for both locals and tourists for good reasons.
Their meals are prepared to perfection, with something for everyone. You are guaranteed an amazing dining experience from the appetizers through to dessert. Don't forget to order some wine to accompany your meal as well, as they have an extensive wine list to suit every taste.
Whet your appetite with traditional Madeiran bread, garlic butter, and olives. For your main course, try the black pig feathers or tuna tataki – the meat is tender and the tuna is soft and tasty.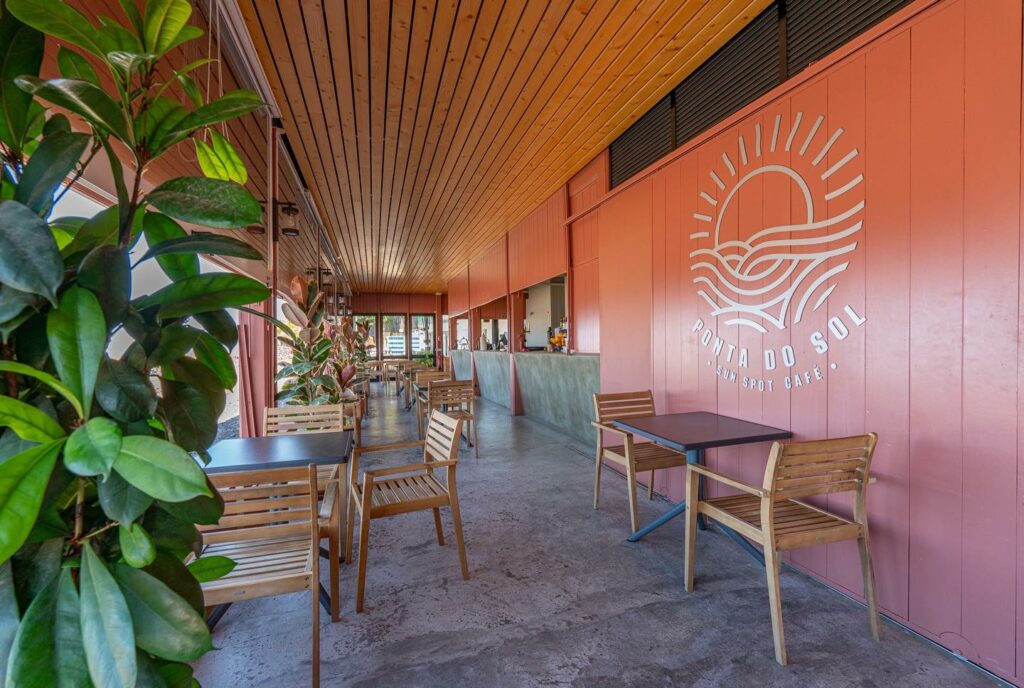 Address: Av. 1º de Maio, 9360-209 Ponta do Sol, Portugal
Hours: 10 am – 10 pm, Monday to Sunday
Booking: No need to make a booking at this one!
The average cost of dinner for two is around $42 (€40).
A breathtaking sunset over the Atlantic Ocean, a cocktail in hand, and dinner on its way is the perfect way to end your day. This is what you get at Sun Spot Cafe.
The sauteed shrimp with garlic and ginger will have you coming back for more. And their melt-in-your-mouth steaks will have you finding excuses to return.
The prego is one of their specialties, and you can indulge your tastebuds with this spicy delight. For the less-hungry diner, try out their tasty toasted bread with a variety of toppings. Just make sure you save space for dessert because you must taste their cheesecake with passion fruit sauce!
12. Best For An Old-School Experience: Taberna Ruel (Funchal)
Address: Rua de Santa Maria 119, 9060-291 Funchal, Portugal
Hours: 11 am – 11 pm, Monday to Sunday
Booking: Taberna Ruel's website
The average cost of dinner for two is around $37 (€35).
Situated in the oldest streets of Old Town, Taberna Ruel is an experience of new flavors and traditional cuisine in a cozy atmosphere. The old-town feel just adds to your overall experience.
From seafood to carnivorous Portuguese dishes, your gastronomic journey starts here. When it comes to grilled seafood and seafood platters, Taberna Ruel is king! I recommend trying the mixed fish and seafood meal for two to share. It's great value for money and the tastes are incredible!
13. Best For Relaxation: Polo Norte (Porto Moniz)
Address: R. do Lugar, 9270-095 Porto Moniz, Portugal
Hours: 12 pm – 10 pm, Monday to Sunday
Booking: Polo Norte's website
The average cost of dinner for two is around $47 (€45).
In the north of Madeira, in a little area called Porto Moniz, you can experience the easy hospitality of Madeira.
Here, you will find restaurants that serve dishes to delight your taste buds. There are authentic Portuguese restaurants and snack bars that reflect local life and serve great food. One of the best in the area, though, is Polo Norte.
Here, locals and tourists meet to enjoy great food, good wine, and excellent service. The catch of the day, paired with the house wine and finished off with a creme brulee dessert, makes the perfect meal.
Top 5 Restaurants in Funchal, Madeira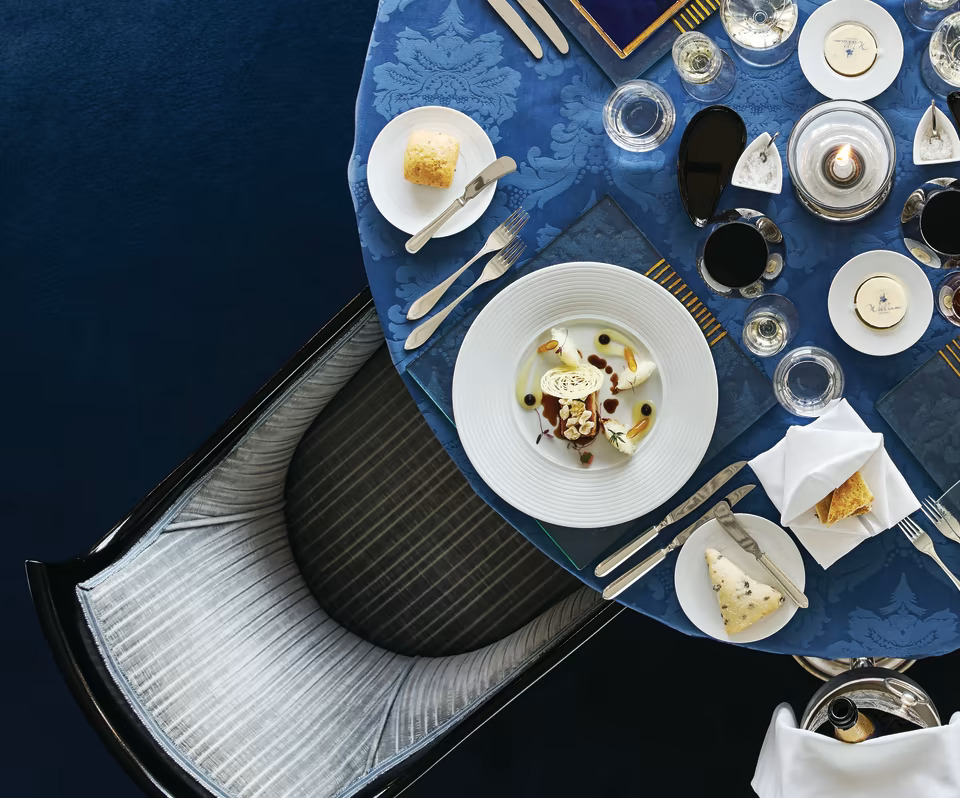 Address: Estrada Monumental 139, 9000-098 Funchal, Portugal
Hours: 7:30 pm – 11 pm, Wednesday to Saturday; closed from Sunday to Tuesday
Booking: William Restaurant's website
The average cost of dinner for two is around $317 (€300).
This amazing restaurant has received a Michelin star for good reason. The restaurant has panoramic views and feels sophisticated. William Restaurant has taken food to a unique level by adding innovative flavors to ordinary dishes to give you the most amazing aromas and gastronomical adventure.
The tasting menus on offer ensure that you get a taste of some of the most iconic dishes. To add to your experience, there is wine pairing, ensuring you get the best wine that complements your meal.
The combination of flavors here, like the fish of the day with raspberries or lobster with passion fruit is super unique and is sure to delight your senses.
2. Best Open-Kitchen Experience: Kampo
Address: R. do Sabão 6, 9000-058 Funchal, Portugal
Hours: 12:30 pm – 10 pm, Monday to Sunday
Booking: Kampo's website
The average cost of dinner for two is around $160 (€150).
Located in the city center, Kampo opened its doors in 2018 and started serving delicious meals to patrons. The restaurant has both an open-air terrace and an open kitchen that adjoins the dining room.
Chef Julio Pereira can truly cook up a storm here. With an incredible array of dishes and flavors to delight your senses, this is one of the top restaurants in Madeira.
You need to try the cured fish, mango, and raspberry combination. Fish lovers can enjoy black rice with octopus and shrimp. Wine lovers will delight in the extensive vino options.
Address: Tv. do Forte 3, 9060-123 Funchal, Portugal
Hours: 12 pm – 3 pm and 6:30 pm – 11 pm, Monday to Sunday
Booking: thefork.pt or booktables.pt
The average cost of dinner for two is around $126 (€120).
Restaurante do Forte was founded in 2001 and is all about experiences. Whether it's a romantic dinner or a wedding reception, this restaurant delivers more than just amazing food.
This restaurant offers tasting menus, romantic dinners, and exclusive experiences. Their à la carte menu has gastronomical options, like black scabbard fish, grilled fish, and crispy octopus.
Finding the fort is easy, just look for the yellow fort in Funchal Bay with the most incredible views of the bay. To top off your dining experience, meander over to the rum bar for an after-dinner quencher.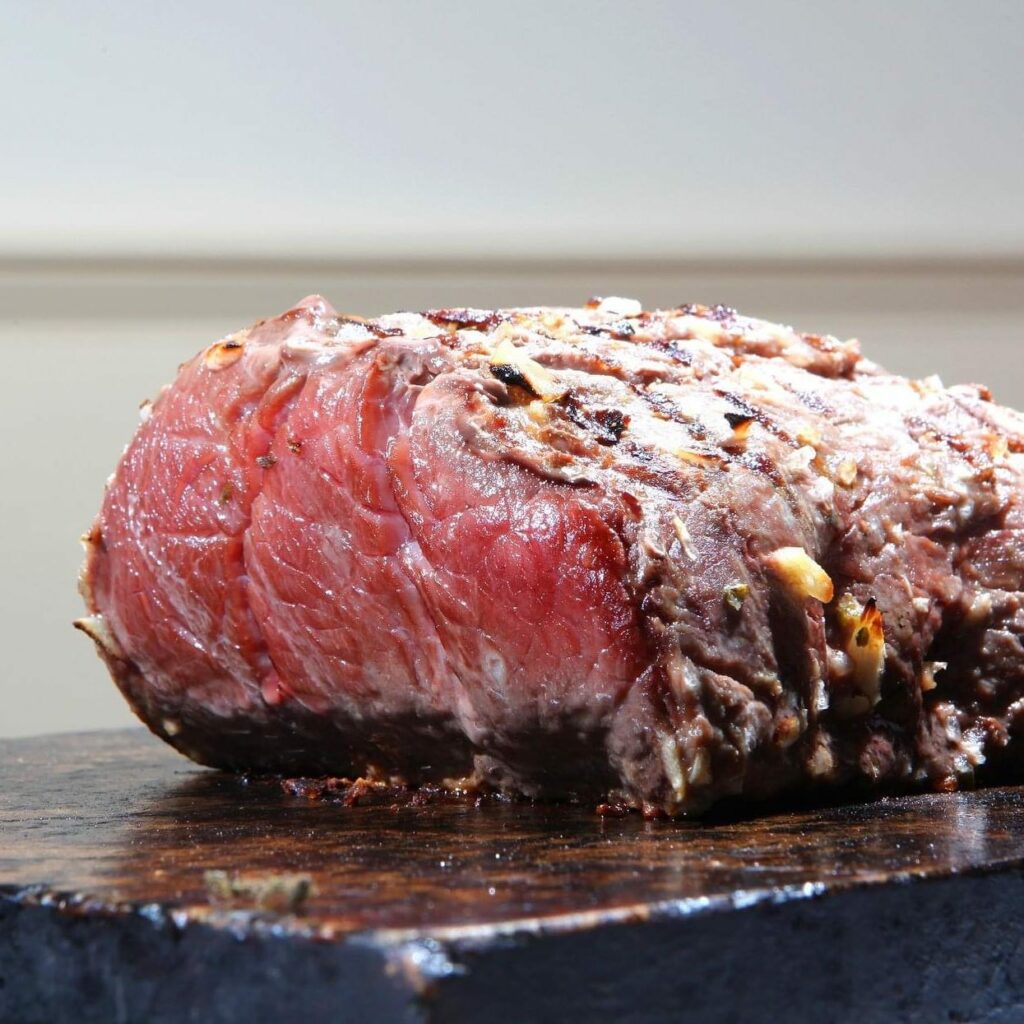 Address: Rua Penha de França Beco do Ataíde, 1, 9000-604 Funchal
Hours: 11 am – 10 pm, Monday to Saturday; closed on Sunday
Booking: Casal da Penha's website or call +351 291 227 674.
The average cost of dinner for two is around $78 (€74).
Restaurante Casal da Penha was awarded a Michelin star for its incredible dining options. With this accolade, you know you're in for a treat!
Indulge your senses with paella, a mixed fish and rice dish, or various other rice dishes for two to share. A must-have dish is the salmon in champagne sauce – the fusion of flavors will have you returning for more. There is also an extensive wine list for wine pairing. And for dessert, enjoy caramel pudding, flambees, or fresh tropical fruit.
Address: R. dos Aranhas 27, 9000-044 Funchal, Madeira, Portugal
Hours: 7 pm – 9:30 pm, Tuesday to Saturday; closed Sunday and Monday
Booking: thefork.pt
The average cost of dinner for two is around $126 (€120).
From time to time, you will find a treasure where you least expect it. Uva Restaurant at the Vine Hotel is one of these treasures that's all about food and wine.
Uva Restaurant, situated on the rooftop of the Vine Hotel, is a fine dining experience with great food and a good wine selection. The restaurant is elegant, and the service is impeccable.
You are in for a true treat when it comes to dining options. From scallops to sea bass, you get to enjoy the most delicious meals. This is the perfect venue for an intimate and romantic dinner for two.
What to Eat in Madeira: Guide to Gastronomic Delights
Traditional Madeiran Cuisine
Traditional meals in Maderira include fried corn, grilled limpets, and honey cakes. So these are good options to look out for when you're dining!
Portuguese spices and flavors have an influence on Madeiran food, which adds to the unique taste and aromas of the food in this part of the world.
One of the highlights of dining in Madeira is that most restaurants serve freshly caught fish and locally grown produce. Not only does this add to the incredible flavors but it also helps support local industry sustainability!
Contemporary and Fusion Cuisine
Some restaurants really enjoy adding a contemporary flair to traditional meals. New fruity and spicy flavors are especially popular, giving them unique flavors that explode in your mouth.
Dining Tips
Not all restaurants have their own restroom facilities, so make sure that you find an alternative in the area. Usually, the restaurant will be able to point you in the right direction!
Parking is sometimes an issue, especially around the more popular venues. Hailing a cab or walking to your destination might be your best bet!
Booking Tips
TheFork is a popular booking site that you can use for your reservation. However, you can also often make your reservations on the restaurant's website or by calling them directly.
The peak dining times are 1:00 pm to 3:00 pm for lunch and 8:00 pm to 10:00 pm for dinner.
Book in advance.
Dining Etiquette
Know how many people are in your dining party and advise the restaurant if the numbers change.
Let the restaurant know if there are any dietary preferences or allergies within your party – ideally beforehand!
Dress according to the specified dress code.
Leaving a tip shows appreciation for your meal and the service you received.
Local Madeira's Food Events And Festivals In 2023
Some of the local food events in Madeira include the Madeira Wine Festival (celebrating Madeiran wines), the Machico Gastronomic Festival, the Chestnut Festival, and the Festival da Sardinha (which is all about sardines).
Madeirans truly go out of their way to celebrate their love of local life with these fun-filled food-loving events! Check if there are any of these events at the time of your visit so you don't miss out on the festivities!
My Favorite Restaurant in Madeira, Portugal
For me, there is no restaurant in Madeira better than Serra e Mar in Santana. The seafood is prepared with tender care and the atmosphere is inviting. My favorite meal is the grilled beef with mushrooms, but the grilled octopus is a definite runner-up. Of all the restaurants in Madeira, this is definitely top-notch for hospitality and delicious food.
Conclusion
With all the tastes and flavors of Madeira to choose from, your visit to the island will be incredible. There are so many options. While a few restaurants are Michelin-starred, the ones that aren't are still worth a visit. Contemporary flavors with traditional dishes are the order of the day. So while you are here, try out as many of these eateries as possible to find the best restaurants in Madeira.
Frequently Asked Questions
How expensive is it to eat in Madeira?
If you are on a budget, eat at the smaller local restaurants, as they have reasonable prices per person.
Are all the restaurants open in Madeira year-round?
Some restaurants are open year-round. However, there are some of the best restaurants that are closed during the winter months, or they may have reduced operating hours. It's best to check on their websites beforehand to make sure!
What is the main food in Madeira?
Traditional food includes espetadas, grilled fish, and grilled corn. Rice dishes are also incredibly popular.
Should you tip in Madeira?
Although it is not required, tips are always appreciated. As a rule of thumb, 10% is considered to be a decent tip.