15 Best Places to Take Pictures in London
Nadia Podrabinek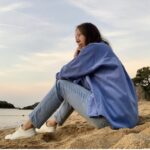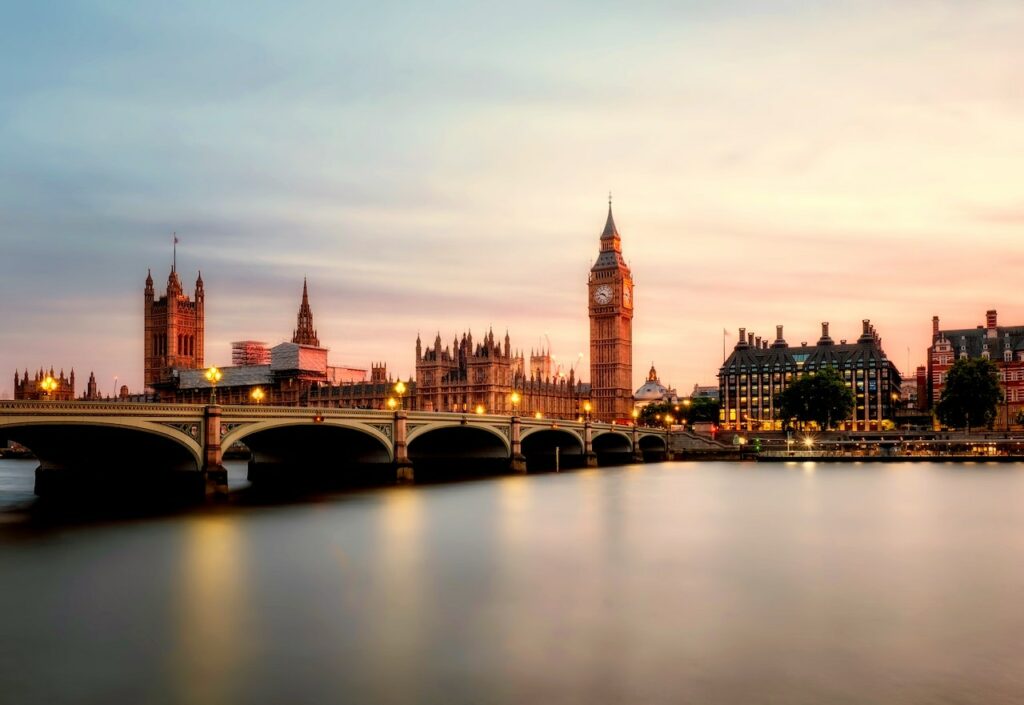 There's no debate that London is one of the most famous and picture-worthy countries you can visit. After all, it's listed as one of the world's best countries to visit.
However, it might be challenging to find perfect photo spots because London is a vast and crowded city.
If you're looking for a way to round up scenic locations to photograph for your Insta-feed or photo album, this article is for you! Here are the 15 best places to take pictures in London.
Key shooting spots in London
1. Tower Bridge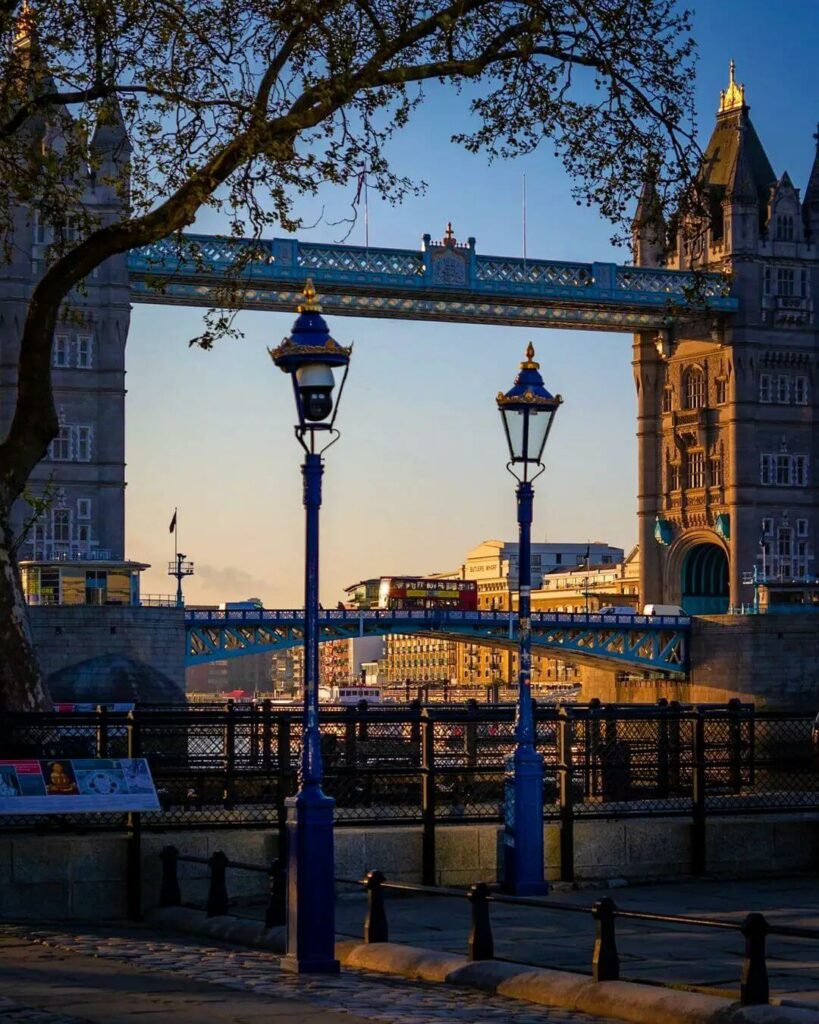 While often mistaken for London Bridge, Tower Bridge is a bascule bridge, which means the roads lift like giant seesaws.
If you want to capture the Tower Bridge during its scheduled bridge lifts, you can check it out online.
But, if you want to take a photo on the bridge itself, it's better to be there before there's too much traffic.
2. London Eye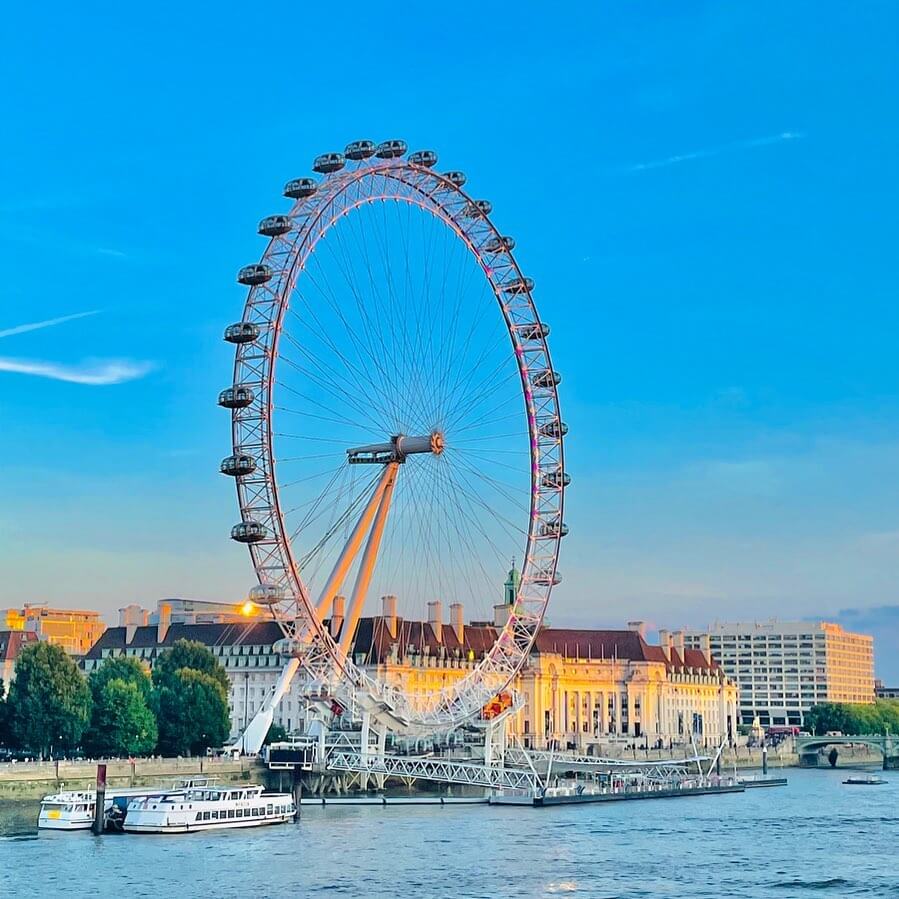 There's a reason why it's called the London Eye. It's Europe's tallest cantilevered Ferris wheel on the South Bank of the Thames. From up there, you'll get a stunning panoramic view of London.
You can also take a photo below the London Eye (it's best to be there early in the morning.
Furthermore, Victoria Embankment and Westminster Bridge are other places to take pictures of the London Eye.
See also Best places to take pictures in Amsterdam
3. Big Ben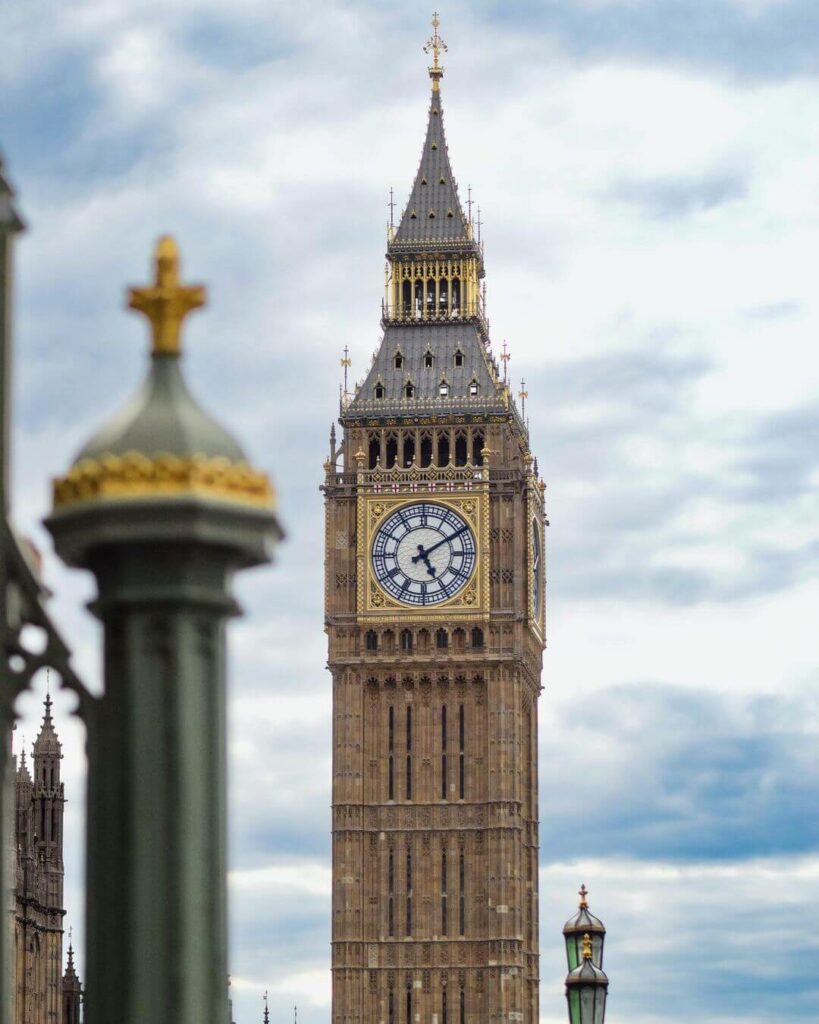 Big Ben is one of the most iconic landmarks in London. It has been featured in so many blockbuster films, so you can't miss it. But unfortunately, it is a little hard to capture on your cellphone camera.
Yet, with the correct photo spots around it, you can take pictures of Big Ben from different angles. A good example of such a location is across Westminster Bridge and around Parliament Square.
Anyways, Big Ben is a veritable goldmine for photographers. The architectural details of the tower make for some beautiful shots, and the clock face is perfect for capturing the motion of time. And the tower is surrounded by some of London's most famous buildings, that's pretty awesome.
4. Houses of Parliament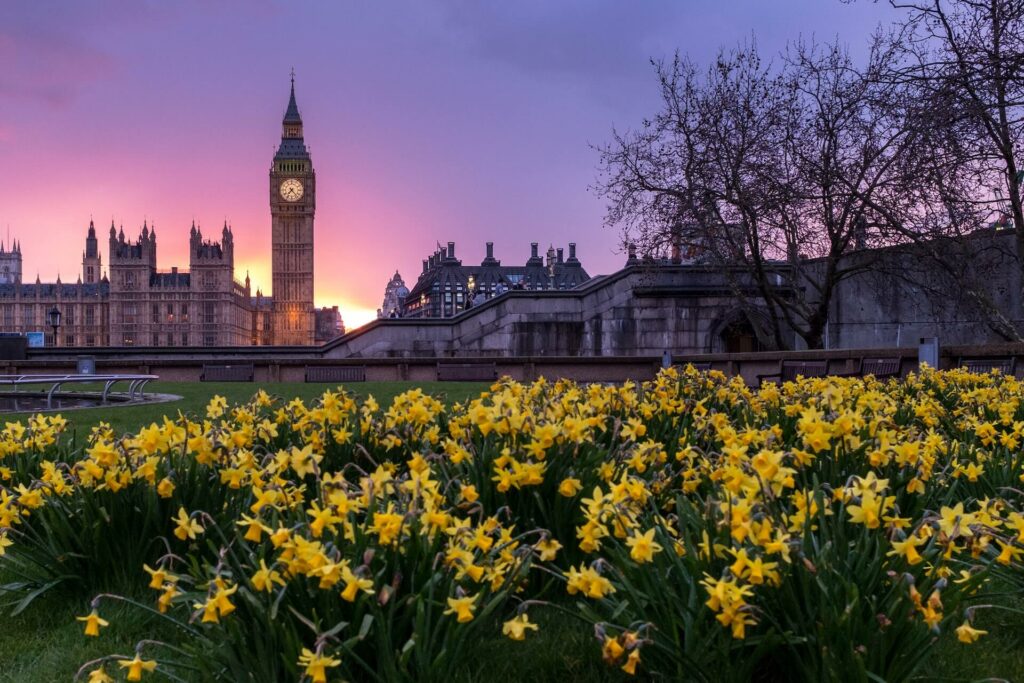 Houses of Parliament, also known as Palace of Westminster, lie on the north bank of the River Thames. They serve as a meeting place for the House of Commons and House of Lords.
Also, their gothic architecture makes them one of the best Instagram spots in London. You can take pictures of the Houses of Parliament from Westminster Bridge anytime.
5. Buckingham Palace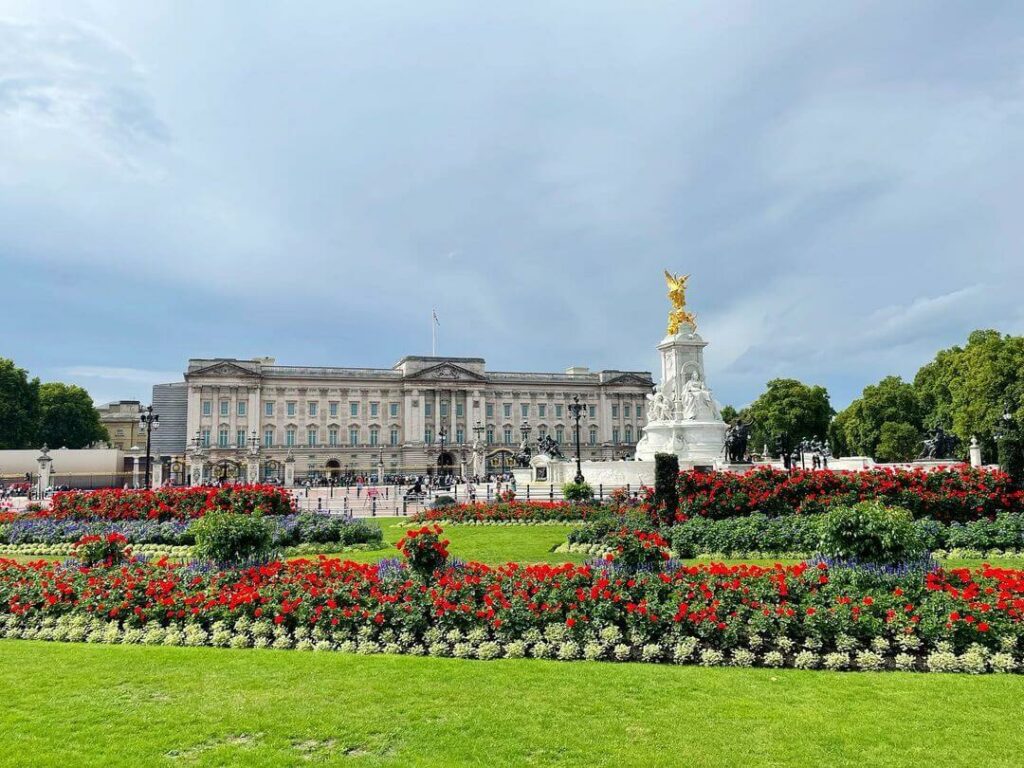 One of London's most famous tourist spots is what the Queen of England herself calls home. Situated in Central London, Buckingham Palace has been a grand residence for the Royal Family for many years.
If you want to snap a picture of Buckingham Palace, your best option is to take the photo from the fountain outside the palace gates. You can also take some lovely pictures right in front of these historic gates.
6. Saint Paul's Cathedral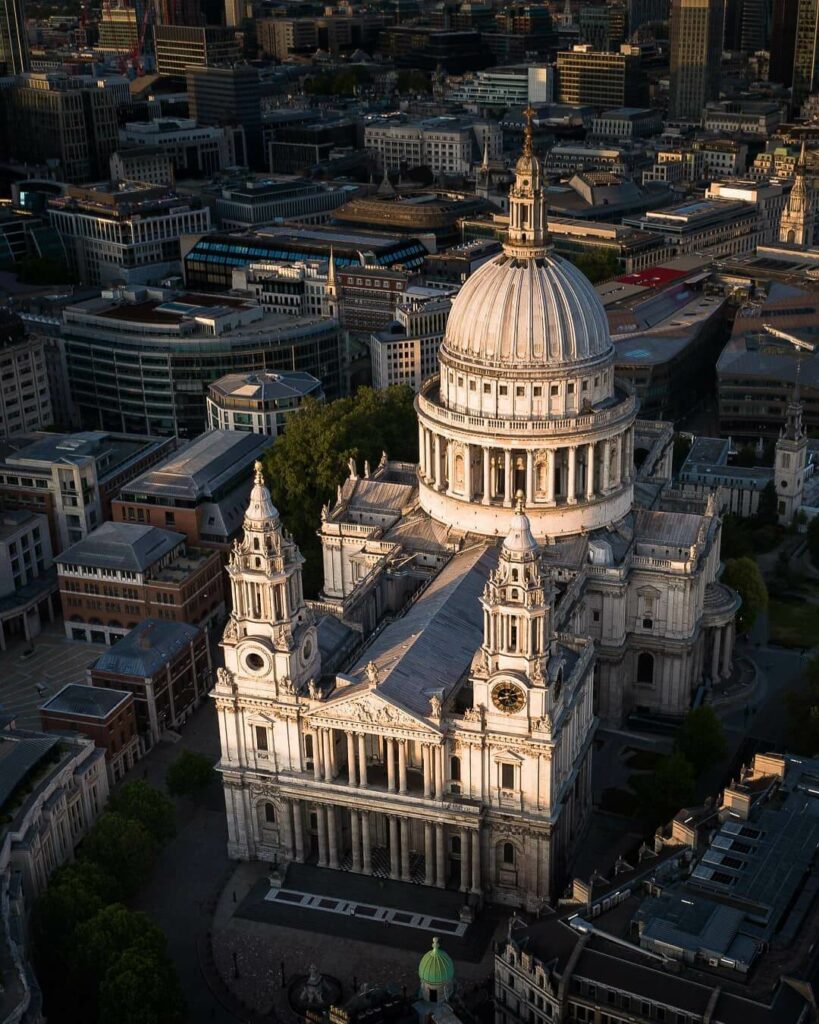 Also known as the Metropolitan Cathedral, St. Paul's Cathedral is within the central city of London, atop Ludgate Hill and northeast Blackfriars. Aside from its marvelous internal design, it's also known for its enormous dome that dominates the London skyline to this day!
The best spot to photograph this religious landmark is from the viewing platform of a shopping center right next to the Cathedral called One New Change.
The great part is you don't have to worry about whatever time you get there because the viewing point is rarely crowded.
Read also: 19 best weekend trips from London.
7. Natural History Museum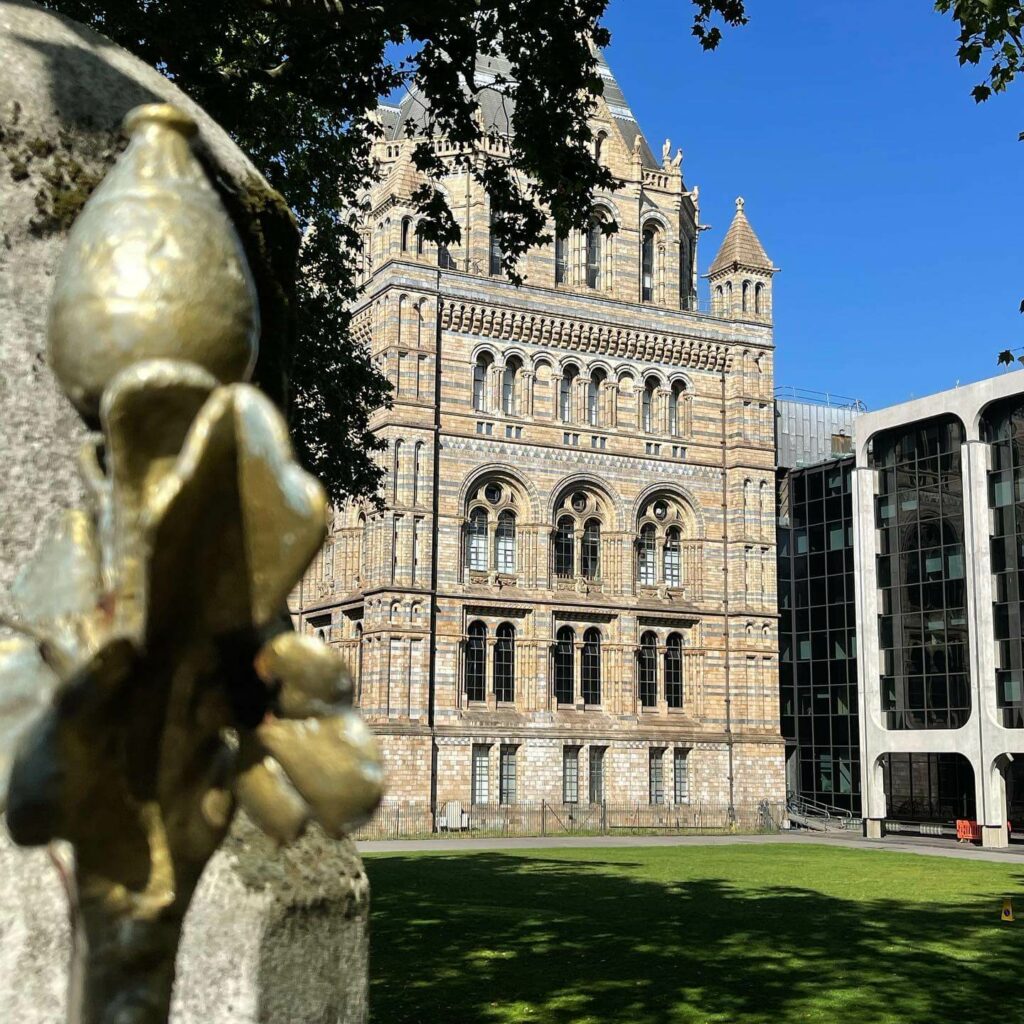 The Natural History Museum is a stunning architectural piece. It is located in South Kensington, London. On the inside, it exhibits a wide range of specimens representing different segments of natural history, like dinosaur fossils and giant whales.
From the top of the stairs, you can capture a breathtaking view from the ceiling and down the staircases. Yet, if you want fewer people in your shot, you must head in early. Admission is free, and it can get crowded.
Moreover, if you don't want the hassle, you can snap a picture from outside. The Natural History Museum will make a beautiful backdrop for your travel photos.
8. The Churchill Arms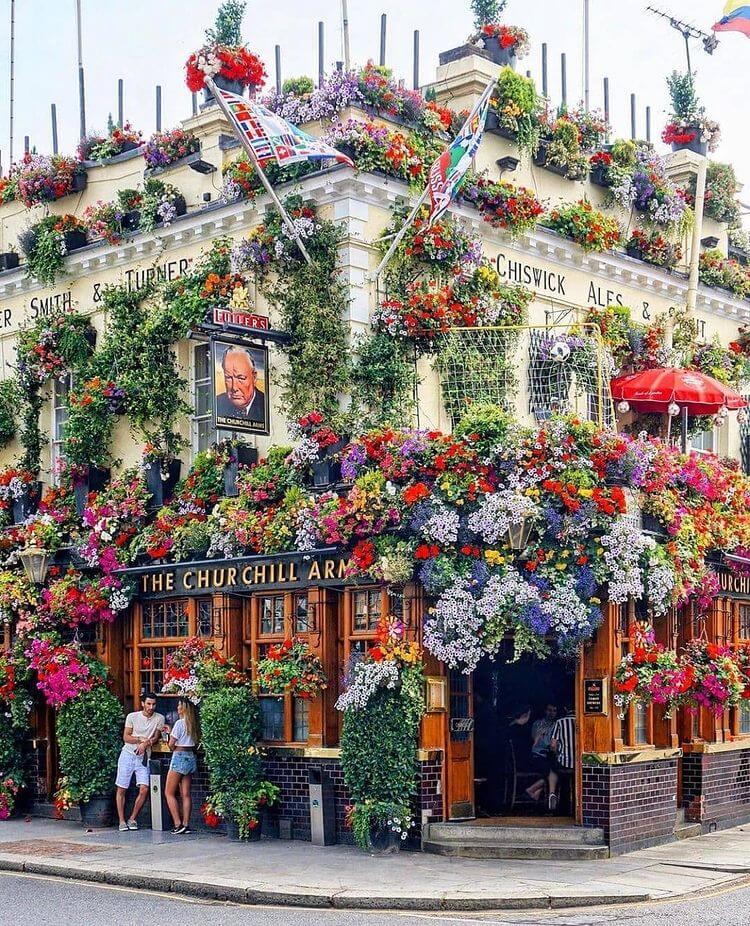 Located at Kensington Church Street, Churchill Arms is one of the most Instagrammable pubs in London. It stands out with the Union Jack flags and blooming flowers in every window box.
Since it's a tourist hotspot, it's best to visit during the day when you can still guarantee a seat and not wait in line at the bar. Better yet, book a table online so you can snap a photo and grab a drink simultaneously.
9. Notting Hill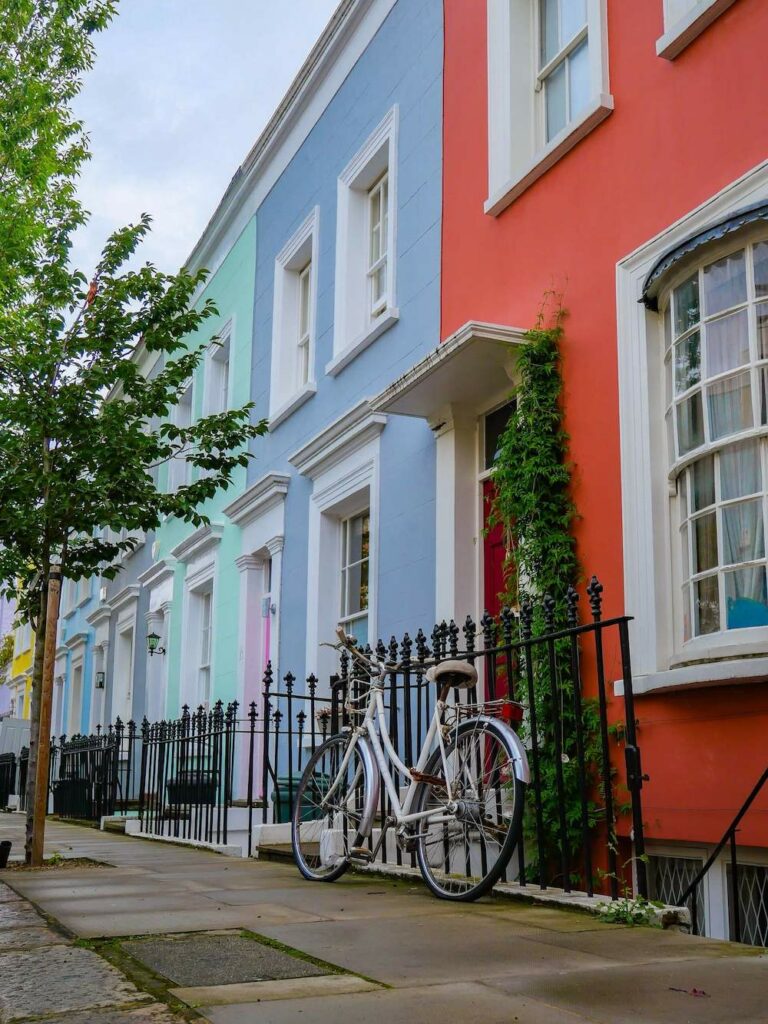 Notting Hill is famed for its pastel-colored houses, which is why it's one of the most photographed streets in London. It's also known for its busy array of stalls selling just about everything, from pastries to vintage clothing.
Also, consider that it's a very trendy area regularly filled with tourists. So, unless you arrive early, you'll have to deal with people walking around you while taking pictures.
10. Regent Street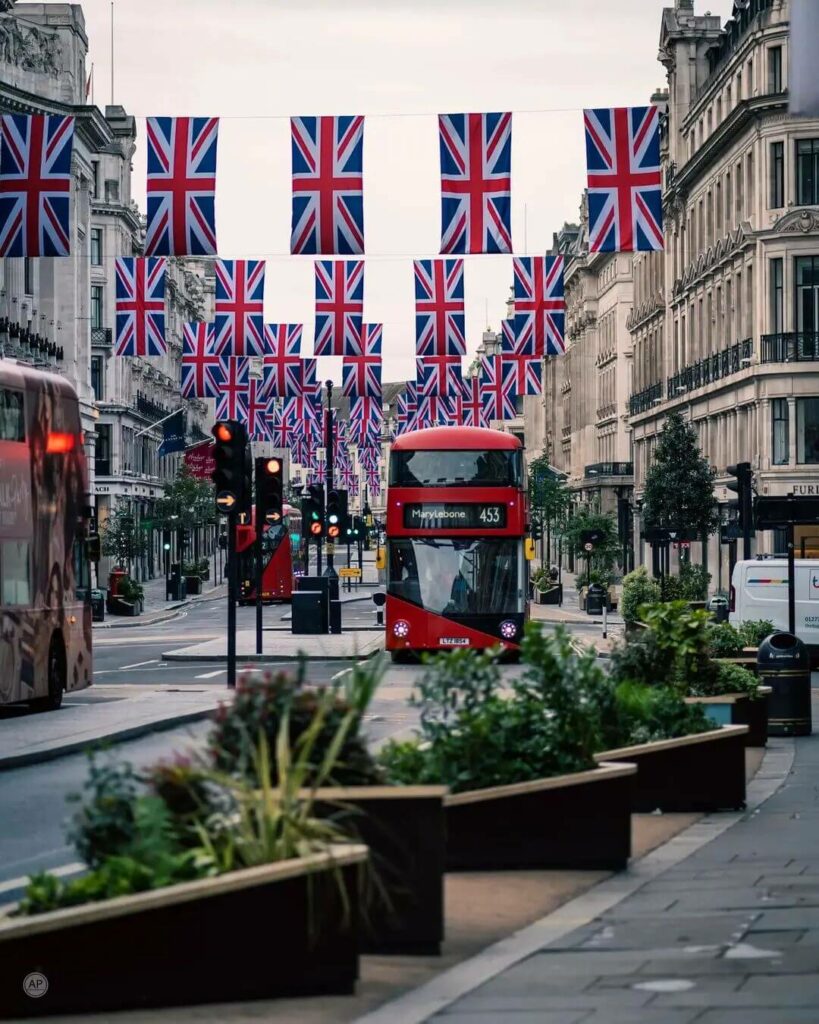 If you want to experience the busy London streets, Regent Street is the right place.
It's a significant shopping street at the heart of London's West End and home to international fashion, flagships, and food brands.
The best way to get a good shot is to get there, preferably when the stores are still closed. That way, there will be fewer people walking down the street.
11. Piccadilly Circus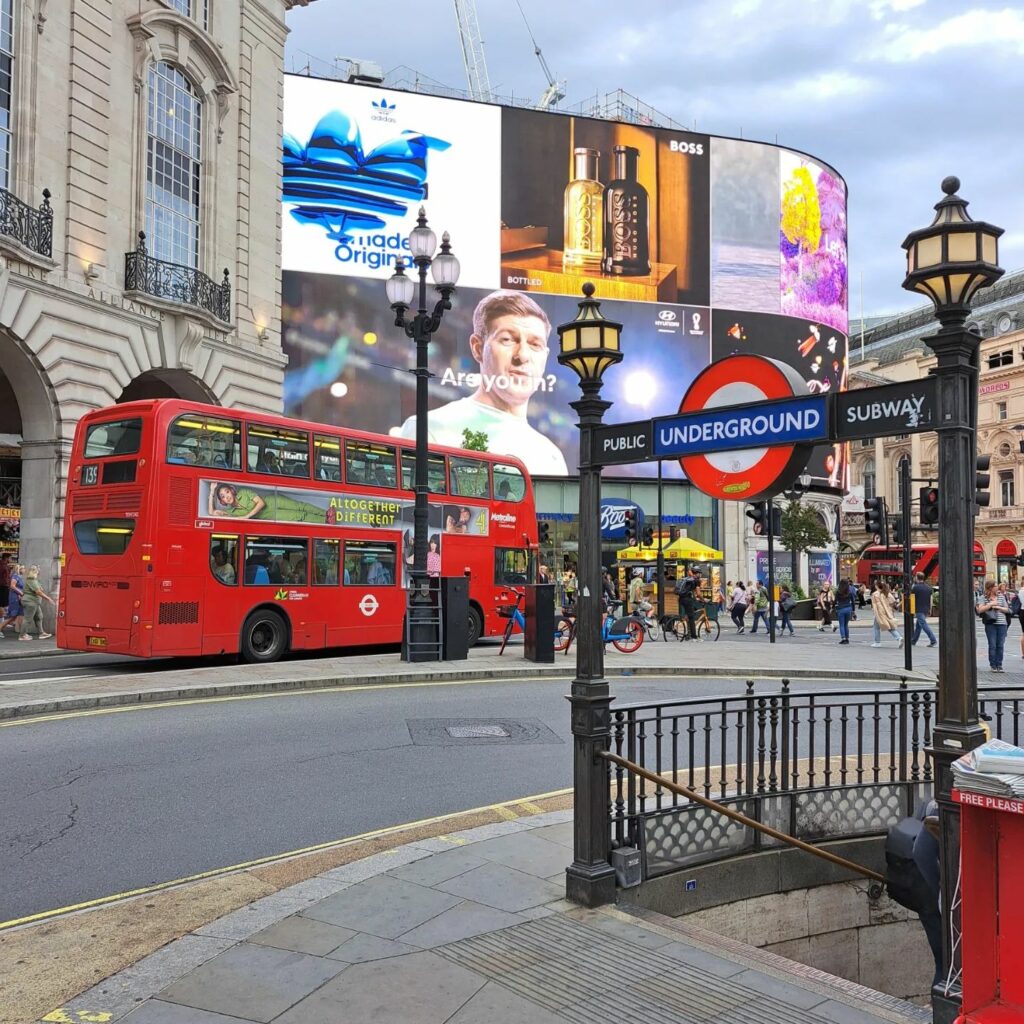 Piccadilly Circus is an extremely busy area in London. It's an open public space at the junction of Regent Street with Piccadilly. It's also described as the 'Time Square of London' because of its large video displays and bright neon signs.
It's usually very crowded, so you'll have to make it work while surrounded by tourists and commuters.
12. Peggy Porschen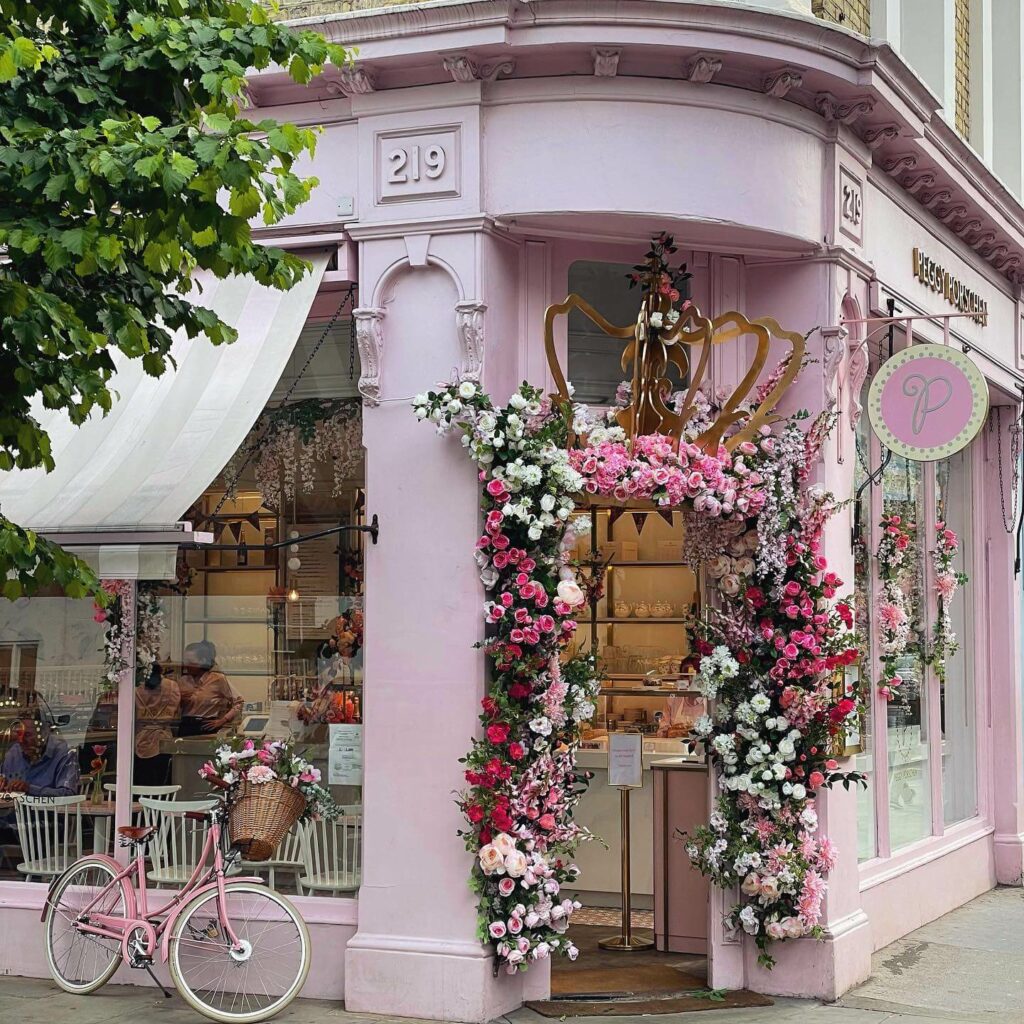 Peggy Porschen is one of the prettiest cafes in London. The powder pink shopfront and flower design make it so photogenic. Also, they have seasonal decorations changing all year round.
You don't have to be mindful of the time as it's not too crowded. Just be aware that there are more people during the weekend.
13. Saint Aymes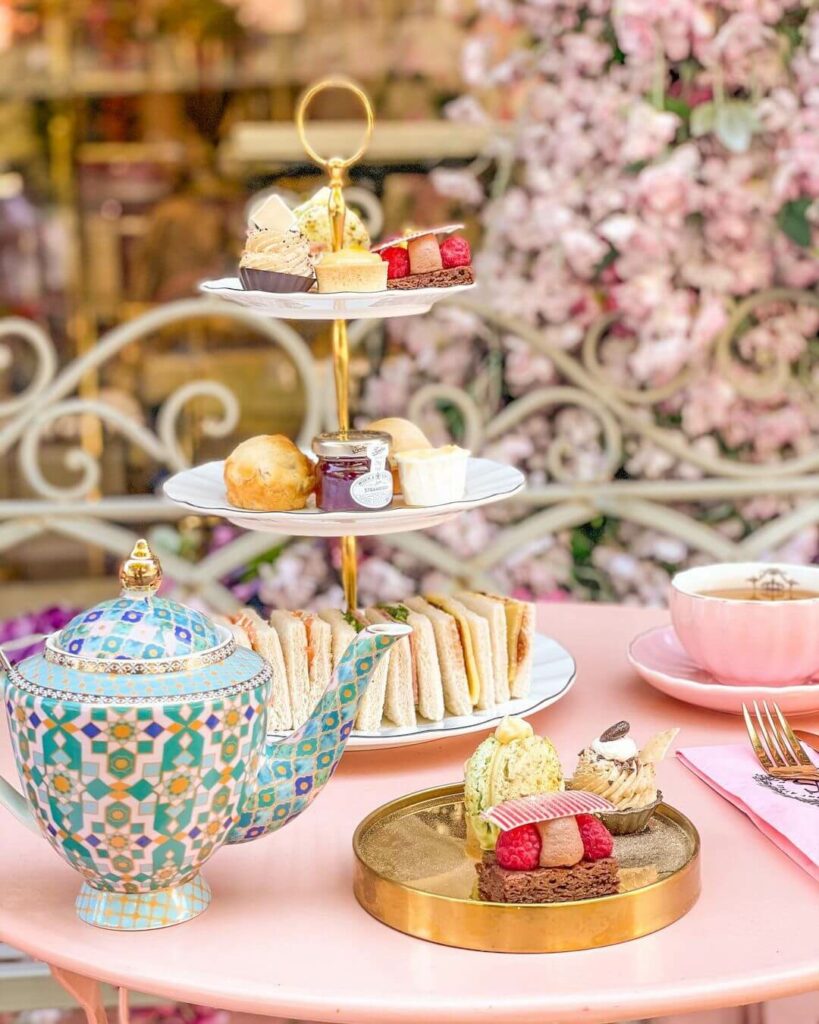 Saint Aymes is definitely a lovely place for afternoon tea with its pastel colors and lush array of pink and white flowers.
Aside from its floral theme, they serve pastries and sweet treats that are edible arts, like 24-carat gold unicorn waffles.
Since its interior and shopfront are covered in the same pretty decor, you can snap pictures just about anywhere.
14. Shoreditch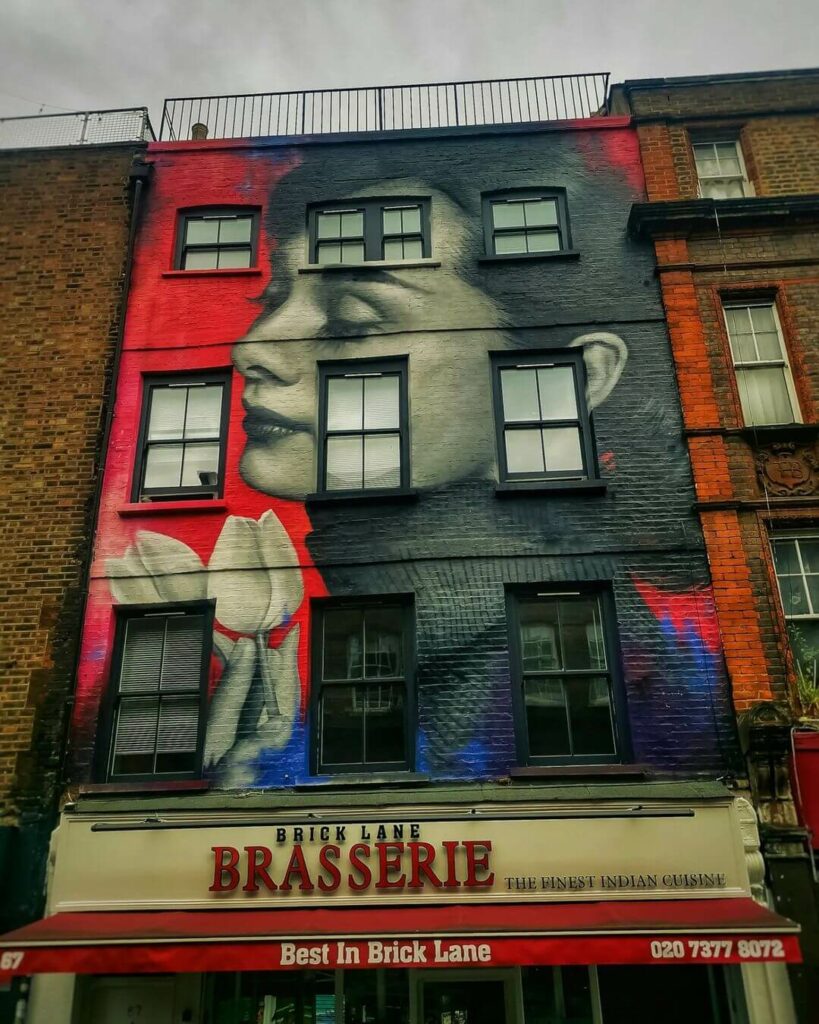 The Shoreditch area shows edgy art by famous street artists like Banksy. In other words, Shoreditch is an urban museum of graffiti.
Just wander around until you find the perfect graffiti you'd like to take a picture with.
Furthermore, if you'd like to uncover more graffiti walls and murals, you can always book a graffiti tour online.
15. Sky Garden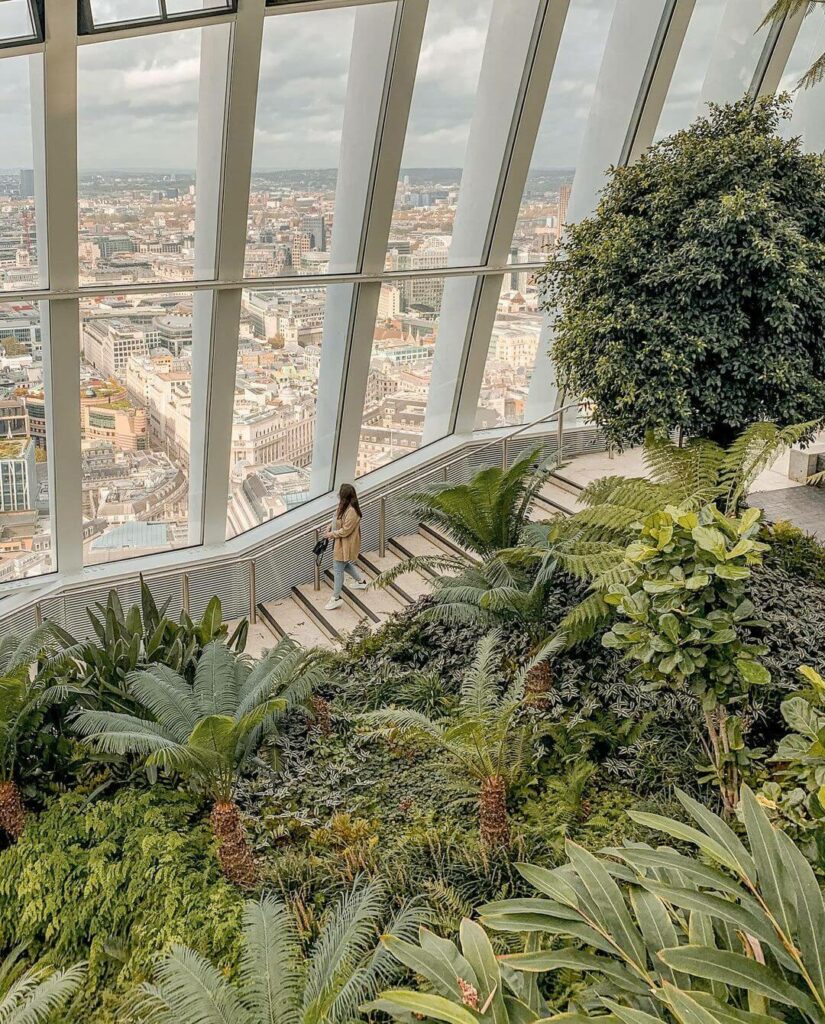 Situated 37 floors above the central business district, Sky Garden is the highest public garden in London. It doesn't only surround you with tropical plants; it also provides a spectacular view of the city skyline with its floor-to-ceiling glass windows.
For a beautiful shot, use the expansive landscape of London as your background.
Wrapping up
There you have it! A brief guide to the 15 best places to take pictures in London.
Unfortunately, most of these places are often crowded unless you visit them in the morning. However, once you get that beautiful shot, all the effort will be worth it.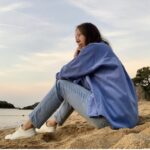 Hello, my name is Nadia.
I usually write about traveling (there are so many places to fit all the lifestyles), relocation (finding a job overseas or moving without losing an income), and living in a foreign country (adapting to a different culture and mentality). Follow me on Twitter, Facebook, Instagram, or LinkedIn!
This post might include some affiliate links. If you make a purchase through these links, I may earn a small commission at no additional cost to you. I appreciate it when you use my links to make purchases.