21 Best New York Souvenirs & Gifts Ideas from NYC in 2023
Sergio Fomenkov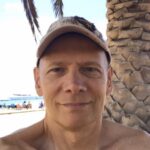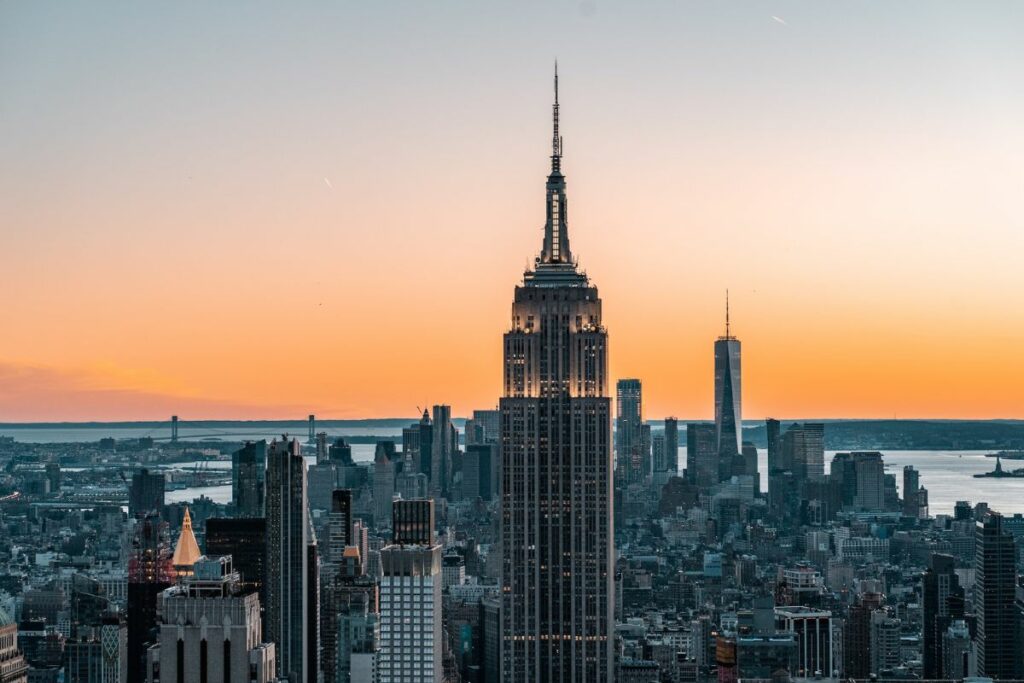 New York City, often referred to as the capital of the world, is a diverse metropolis teeming with different cultures, iconic sights, and special charm. These features make it an incredibly attractive destination for tourists.
You might ask, "What can I take away from New York City besides my travel memories?"
Well, I've assembled a selection of original ideas for the best New York City gifts that you can purchase for yourself, your family, or friends.
---
Key Takeaways
Food Gifts: Consider bringing home a taste of the city with items like cookies, chocolates, snacks, craft beer, local cider, wine, and cheese.
Gifts for Family and Friends: There's a plethora of options, including a LEGO Kit, souvenir mugs, magnets, tote bags, T-shirts, hats, keychains, and even… a can of doom and gloom!
Unique Gifts: For something more specific to the city, consider "I Love NY" merchandise, New York Cab Die Cast Vehicles, a Yankees hat, NY subway-themed items like rats and pigeons, a Strand tote bag, merchandise from the New York Transit Museum, replicas of the Empire State Building, and Times Square-themed gifts.
---
1. "I Love NY" Merchandise – T-shirts, Mugs, Magnets, and Tote Bags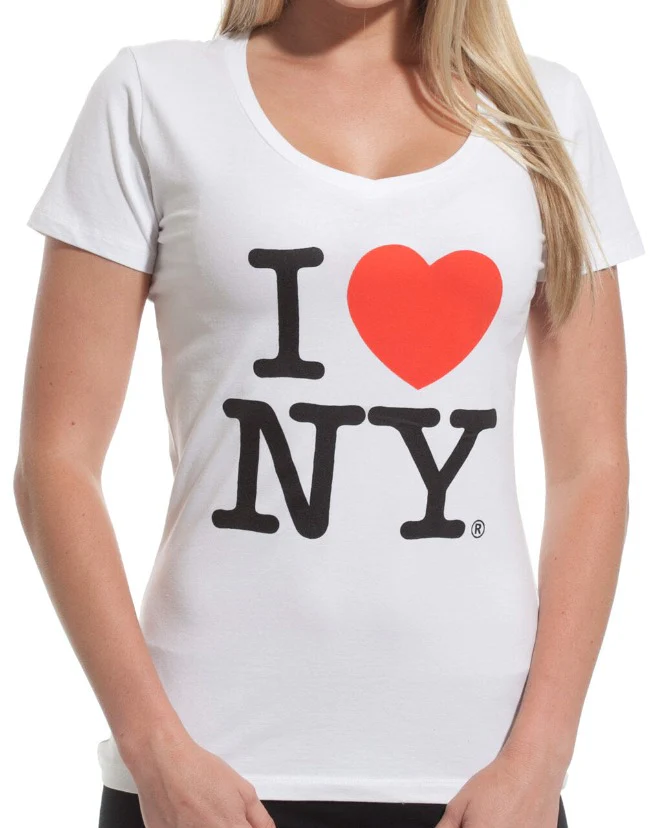 Souvenirs featuring the inscription "I Love New York" are perhaps the most popular mementos one can bring back from this city. These gifts bear the logo "I (heart) NY", which is strongly associated with New York.
What can you get?
T-shirts, available in various colors and sizes for adults and children, make for a comfortable statement of your affection for the city.
Mugs do more than just express love for New York; they're also practical gifts for coffee and tea enthusiasts.
Small decorative magnets that stick to your refrigerator make for an excellent, compact gift.
Tote bags, which are both stylish and practical, can be used for grocery shopping or carrying things around on walks.
All these gifts typically range in price from $5 and up, and you can buy them from street vendors, souvenir shops, museum gift stores, and of course, online stores.
2. New York Lego Kit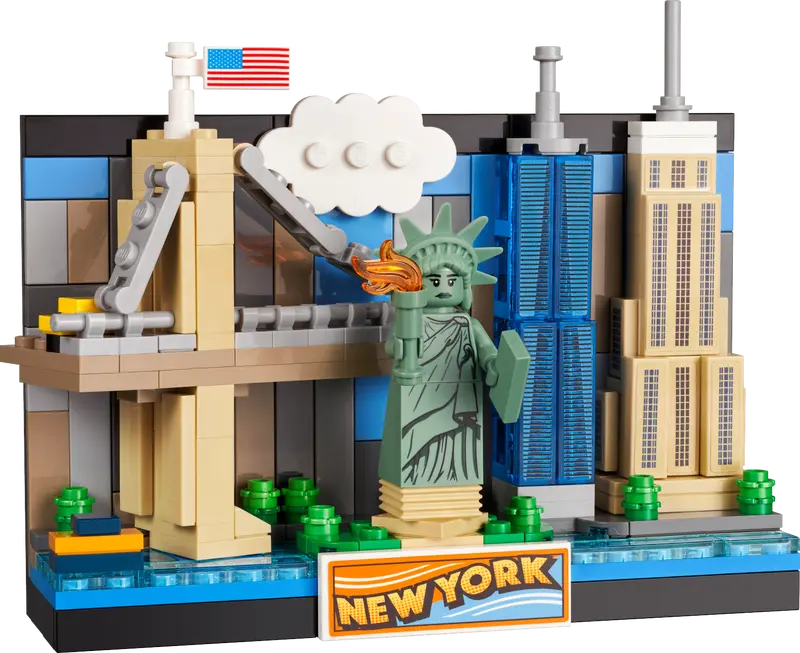 A New York-themed Lego set is a fantastic choice for Lego enthusiasts and anyone with a keen interest in architecture and the city itself.
Lego has also released sets featuring iconic landmarks such as the Statue of Liberty, the Empire State Building, the Chrysler Building, the Flatiron Building, and the One World Trade Center.
These kits can be found in toy stores, official Lego stores, and online stores. Prices typically range from $15 to over $100.
3. New York "Cab Die Cast" Vehicles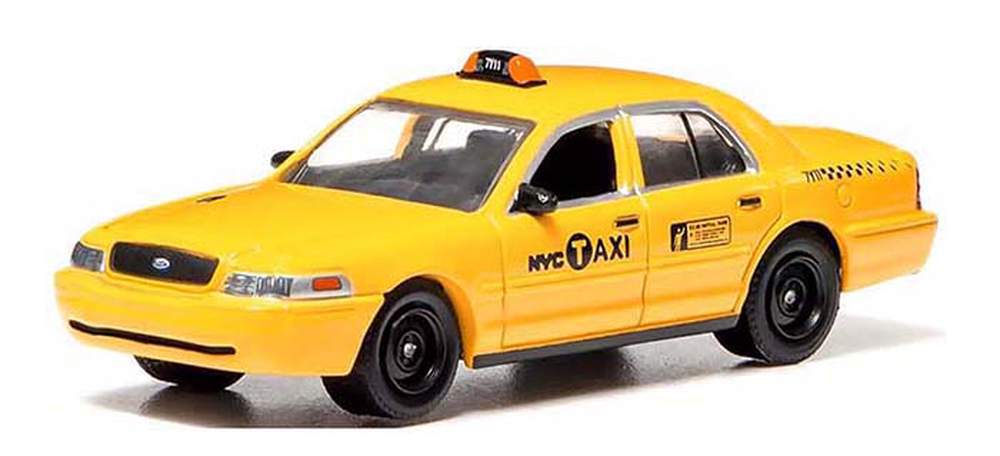 New York City taxi cab die-cast vehicles make for an exceptional souvenir since New York is synonymous with its iconic yellow cabs.
Die-cast vehicles are meticulously crafted, scaled-down metal replicas. These models come in various scales, so make sure to find out the scale of your model.
Where can you buy these taxi models?
They are available in specialized toy stores, souvenir shops, online stores, museum gift shops, and hobby shops catering to collectors.
Prices range from $5 to $30.
https://www.diecastdirect.com/NYC-Taxi
4. Yankees Hat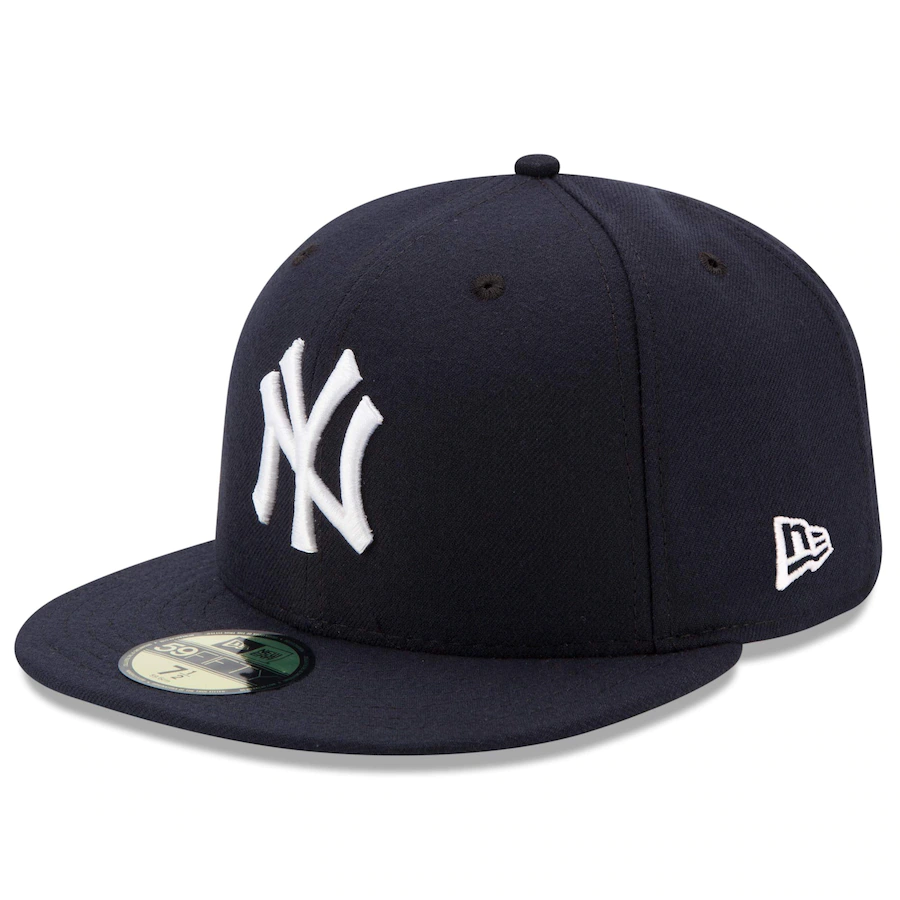 A Yankees hat is a popular item among fans of the New York Yankees baseball team, one of the most iconic and successful teams in Major League Baseball. All of the team's merchandise, including hats, is widely available.
A classic dark blue cap with the iconic interlocking NY logo is an excellent choice! Even if you're not a big baseball fan, it's a way to show your support for the team.
You can find these hats primarily in the team's official stores, sports goods stores, clothing stores, and online stores. E-commerce platforms such as Amazon, eBay, and the MLB Shop offer a great selection of Yankees hats.
The cost is around $30, but you may be lucky enough to find one on sale for a lower price.
5. Original Art Pieces (NY Subway Rat or NY Pigeon)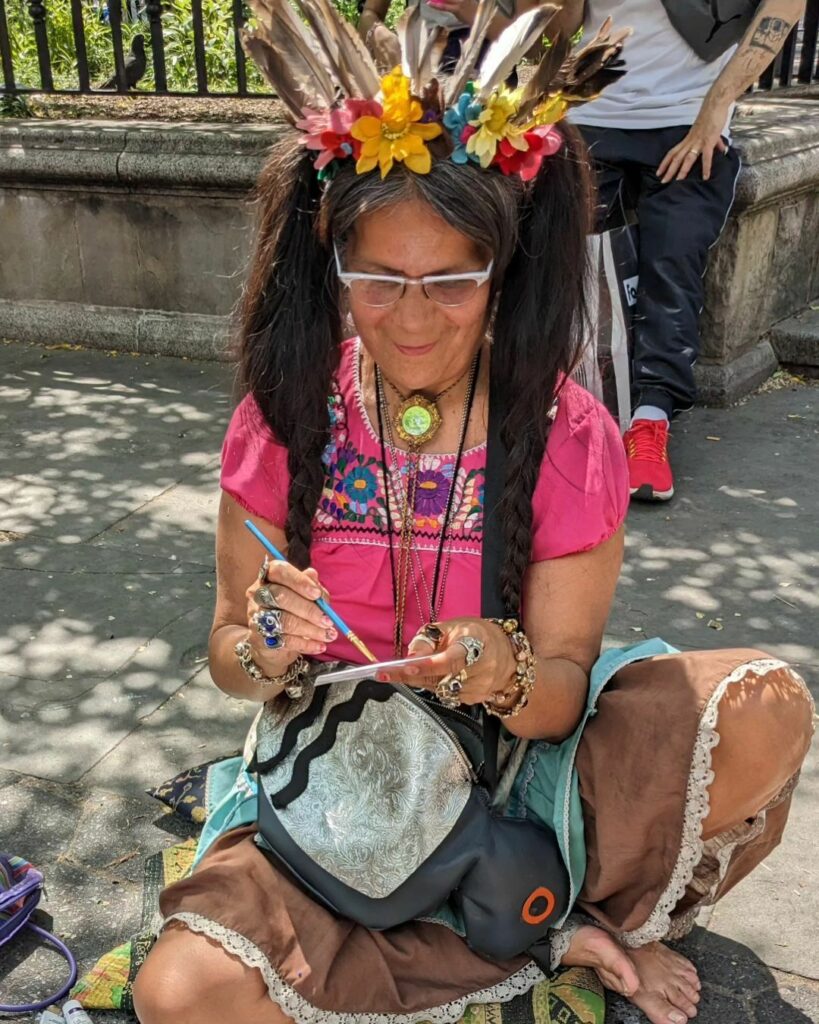 Many believe that the most original gift you could bring back from New York is (don't laugh, it's true) a rat from the New York subway. Of course, it's not likely that you'll catch an actual rat, but there is a unique artist who creates art pieces featuring rats and pigeons. This artist sets up shop in Union Square or Washington Square.
You can find her on Instagram @motherpigeonbrooklyn, her name is Tina Piña.
You can also watch a video about this interesting artist on YouTube: https://www.youtube.com/watch?v=lrPWBkLmBvk
6. Travel Mug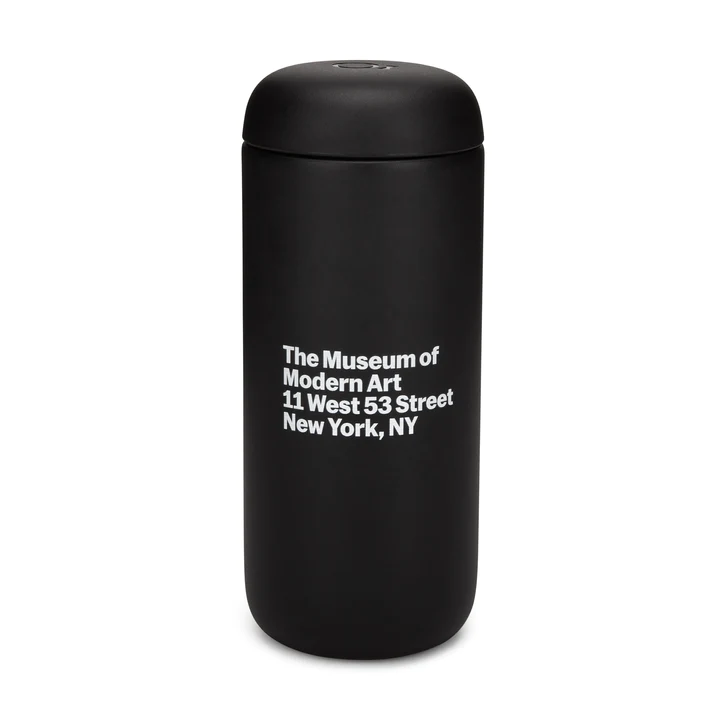 A unique gift you can purchase at the MoMA (Museum of Modern Art) is the Address Insulated Travel Mug. If you're a fan of modern art, this gives you an opportunity to explore the museum's exhibits and take home a memento from the museum at 11 West 53 Street, New York, NY. These souvenirs hold value in their authenticity and limited design.
Take a look at this thermal cup and see what else MoMA offers: https://store.moma.org/en-es/products/moma-insulated-travel-mug
7. A Strand Bookstore Tote Bag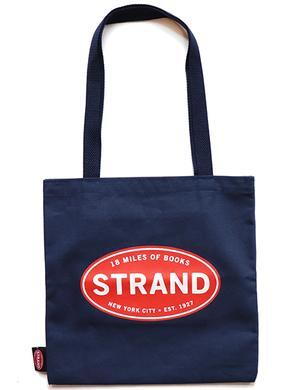 A tote bag from the Strand bookstore is a great gift that is practical, cute, original, and distinctively New York.
The Strand bookstore has a rich history dating back to the early 20th century. Today, the store sells more than 2.5 million books a year on a variety of subjects, including rare books on topics such as the occult, philosophy, and finance. The store also sells a variety of literary gifts, ranging from coffee mugs to a Strand onesie.
Returning to the tote bag, it's made of durable, reusable cotton material and features the Strand store logo or a design related to books and New York. It's suitable for carrying groceries, books, and many other items. This stylish and unique accessory will remind you of your time spent in New York.
Visit the Strand Bookstore's website to choose something you like: https://www.strandbooks.com/
8. New York Transit Museum Merchandise
A great idea would be to visit the New York Transit Museum, learn about the history of the New York Subway, and choose a gift from the original, stylish New York-themed items in the museum's gift shop.
What can you pick out there?
Subway-themed apparel, like T-shirts and hats, inspired by the New York Subway, reproductions of vintage and modern subway maps, models of subway cars, MetroCard-themed merchandise such as magnets and keychains, and transport-themed toys and puzzles.
The choice is vast. Visit the museum's website and choose whatever you like: https://www.nytransitmuseumstore.com/.
For instance, why not a blanket with a metro map? Prices range from $1.75 to $75, suitable for every budget.
9. Marbleized New York Public Library Mug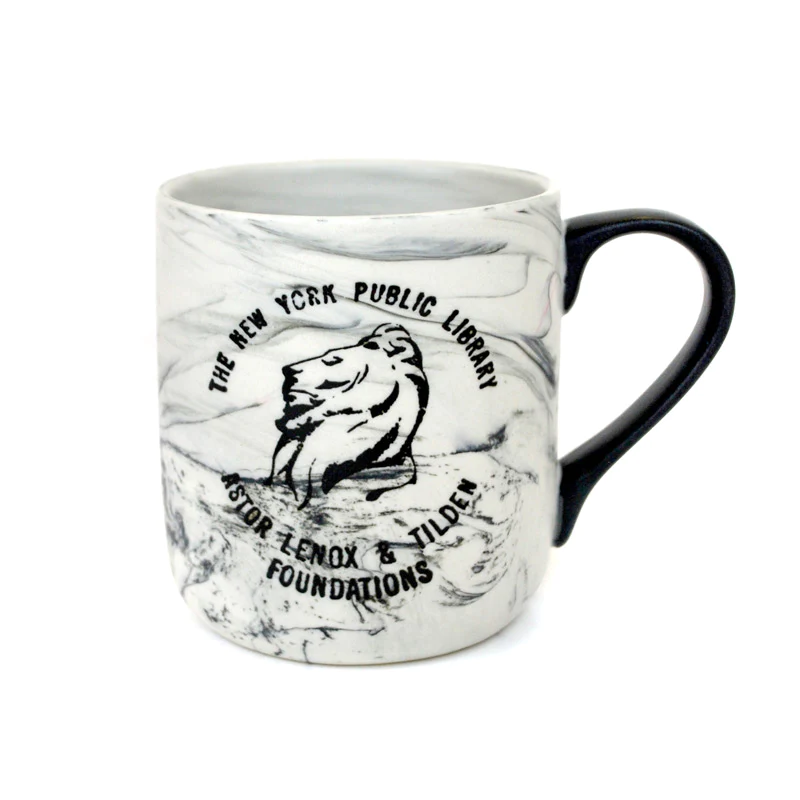 A stunning gift option is the Marbleized NYPL Mug. It features an old logo of the library dedicated to its founders, John Jacob Astor, and James Lenox. Check out this fantastic mug here: https://shop.nypl.org/marbleized-nypl-mug. The cost of the mug is $20.
If you're a book lover or shopping for one, the New York Public Library gift shop offers an incredible number of NYPL-themed souvenirs.
Like the Strand BookStore tote bags, NYPL tote bags are also made of durable materials and feature library logos or other iconic designs. Consider their postcards featuring the library's architecture, perfect for mailing to friends. Other items include NYPL-themed notebooks, other stationery, collectible bookmarks, magnets, key chains, and reproductions of old documents.
Take a look at the NYPL website and see for yourself: https://shop.nypl.org/
10. Levain Bakery Cookies or Bagels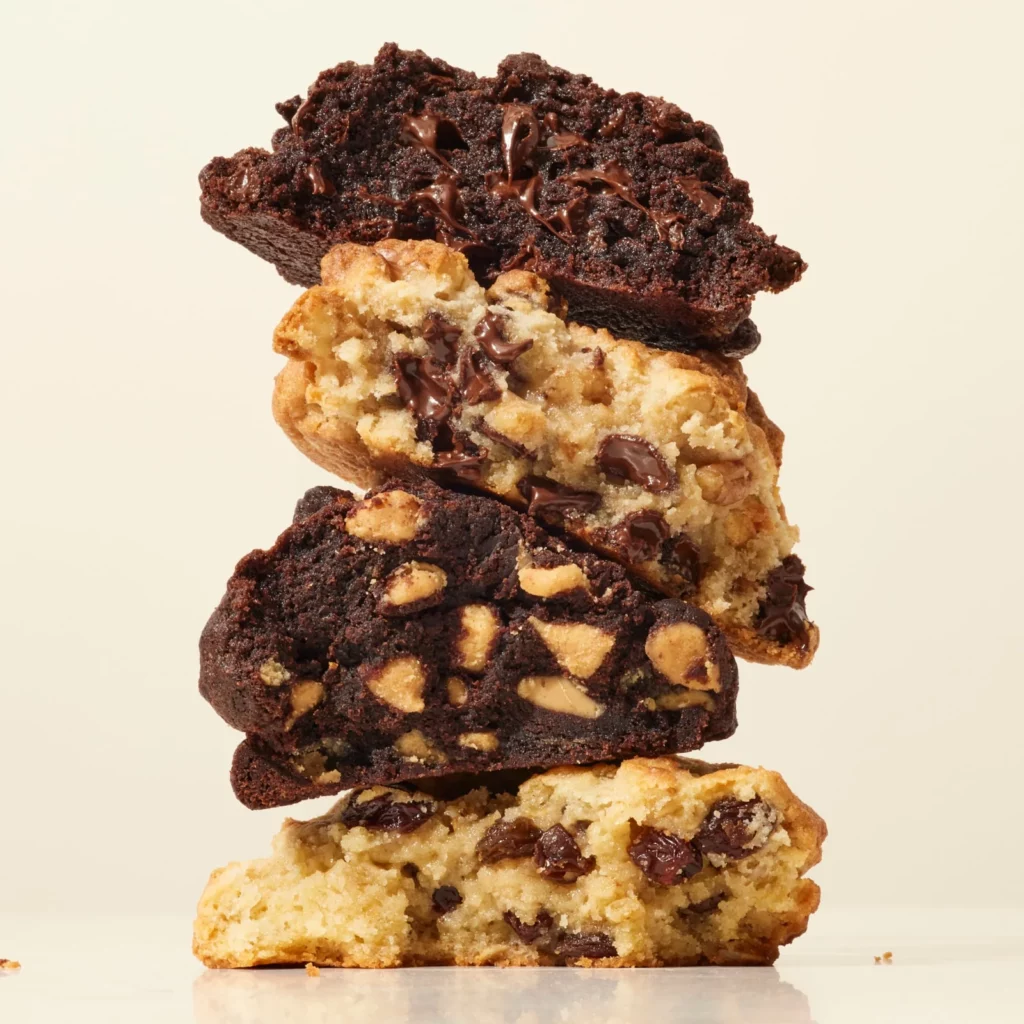 Levain Bakery, a pastry shop in New York, boasts the "Best Cookies" in town. A box of Levain cookies or bagels makes a great gift. I recommend you visit the bakery, try the famous cookies, and then decide whether to give them as a gift.
Worried about freshness? Bag them in a zip-lock bag, and they'll stay fresh for a few days. A few seconds in the microwave, and they'll be like new. Cookies can be stored in the freezer to stay fresh even longer.
Visit the Levain Bakery website and choose a set for yourself. You can also order cookies and add a Levain-branded hat: https://levainbakery.com/ A box of four cookies costs $29.
See Levain Bakery locations in New York:
11. Starbucks Gifts
Starbucks opened a new Starbucks Reserve store in the Empire State Building on November 16, 2022. Upon entering, you'll be greeted by a fun interpretation of the company's famous siren symbol by artist and Instagram star Jade Pearl Brown.
On the ground floor of this three-story coffee shop, you'll find personalized shopping with collections by local artists. Among them are exclusive items only available at this location. Consider coasters, mugs, bags, and other items you can use at home instead of a typical magnet. You can also opt for seasonally changing Starbucks Reserve coffee as an addition to a Starbucks souvenir.
12. Jacques Torres Chocolates

Jacques Torres is a renowned chocolatier based in New York City, making his chocolates an ideal gift choice. Torres opened his first store in Brooklyn, New York, in 2000 and has since expanded to various locations across the city, including Manhattan. Known for his innovative approach, he creates stunning chocolate sculptures and experiments with unique flavors and textures.
A box of chocolates or a cookie collection from one of the world's most famous chocolatiers is a delightful and sophisticated taste of New York.
You can purchase a chocolate gift set directly from the website: https://mrchocolate.com/ Prices range from $10 to $268 for the Ultimate Sweets Hat Box: https://mrchocolate.com/ultimate-sweets
13. Empire State Building Replicas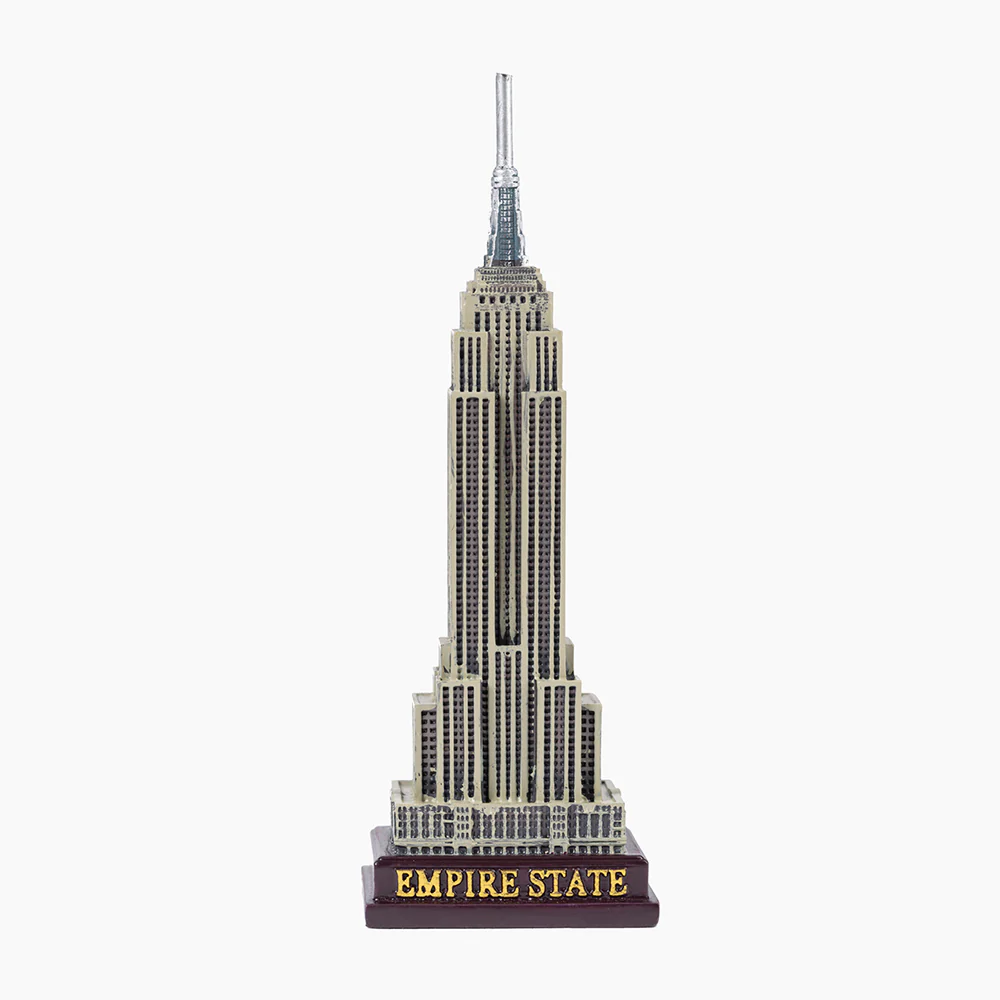 Replicas of the Empire State Building are popular collectibles and make for superb souvenirs that capture a piece of authentic New York. You can choose miniature metal replicas that closely resemble the original, with intricate details of the building.
Another gift option could be snow globes featuring a miniature Empire State Building inside, perfect for Christmas gifts. You can find these replicas in souvenir shops throughout New York, especially around the Empire State Building itself, as well as in online stores.
Check out the website to find a replica you like: https://esbofficialgiftstore.com/collections/replicas. Prices range from $10 to $160 for a silver replica.
14. Times Square-themed Gifts
Times Square-themed gifts brilliantly encapsulate the atmosphere of this iconic, bustling spot in New York. You could opt for framed art prints and wall plates as decorative wall elements. Practical gifts like T-shirts, hats, coffee mugs, or tea mugs are also great. Snow globes and puzzles are wonderful gifts that captivate both adults and children.
Also available is a wide selection of Times Square keychains, postcards, and, most uniquely, posters of Broadway shows for which Times Square is famous. Visit the New York Web Store to choose your preference: https://www.nycwebstore.com/times-square/
15. A Can of Doom from the Brooklyn Superhero Supply Co.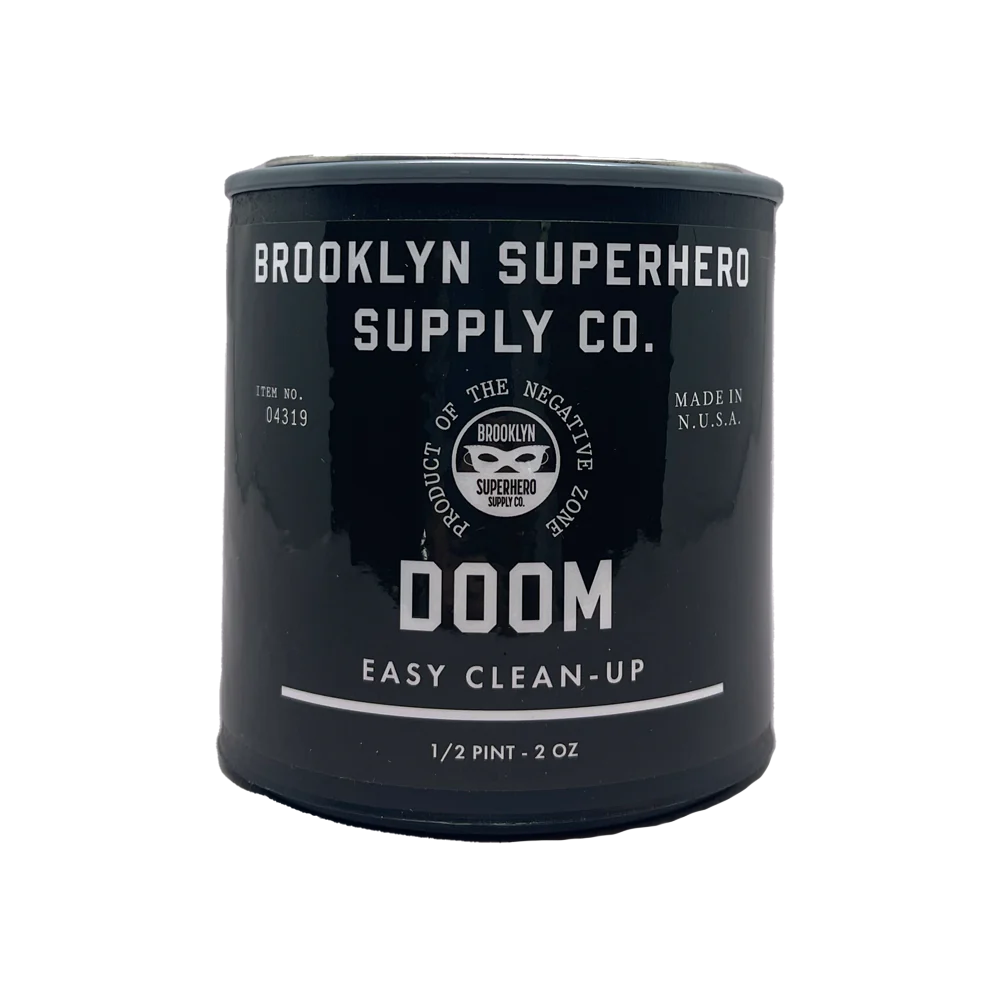 One of the most mysterious gifts could be a jar filled with the superpower of Doom; you could complement it with Gloom, or, for a more positive twist, select a 1/2-pint of Love or Gratitude.
Brooklyn Superhero Supply Co offers many different superhero souvenirs, including other superpowers such as Magnificence, Intelligence, or Pride. Proceeds from these gifts go to a good cause. A 1/2-pint of Gloom or Doom costs $8, a quart costs $12.99, and a set of Doom and Gloom is priced at $20.
You can choose any original magical item or just an original gift on their website: https://www.superherosupplies.com/
16. Trader Joe's Snacks
Trader Joe's, an American grocery store chain founded by Joe Coulombe in 1958, is known for its nautical theme and unique, high-quality products with exotic or international flavors.
Offering affordable prices, the company has attracted a massive audience of fans across America. They were among the first to offer organic and gourmet products, which later became mainstream.
Today, the company operates a nationwide chain of stores and its own Trader Joe's restaurant. As such, Trader Joe's snacks, which offer a wide selection of unique and delicious options, make for an original food gift.
Visit the store's website to choose your preference: https://www.traderjoes.com/home. For example, try the Ube Mochi Pancake & Waffle Mix for $3.99: https://www.traderjoes.com/pancake-waffle-mix
17. Old "Don't Even Think of Parking Here" Sign
Consider one of those old "Don't Even Think of Parking Here" signs. They are hard to come by these days, but rumor has it some are still around. Mind you, obtaining one might require bending the law, but memorable gifts often require a bit of adventure. The price of this souvenir is elusive, and with some luck, you might even snag one for free!
Souvenir 18: New York Craft Beer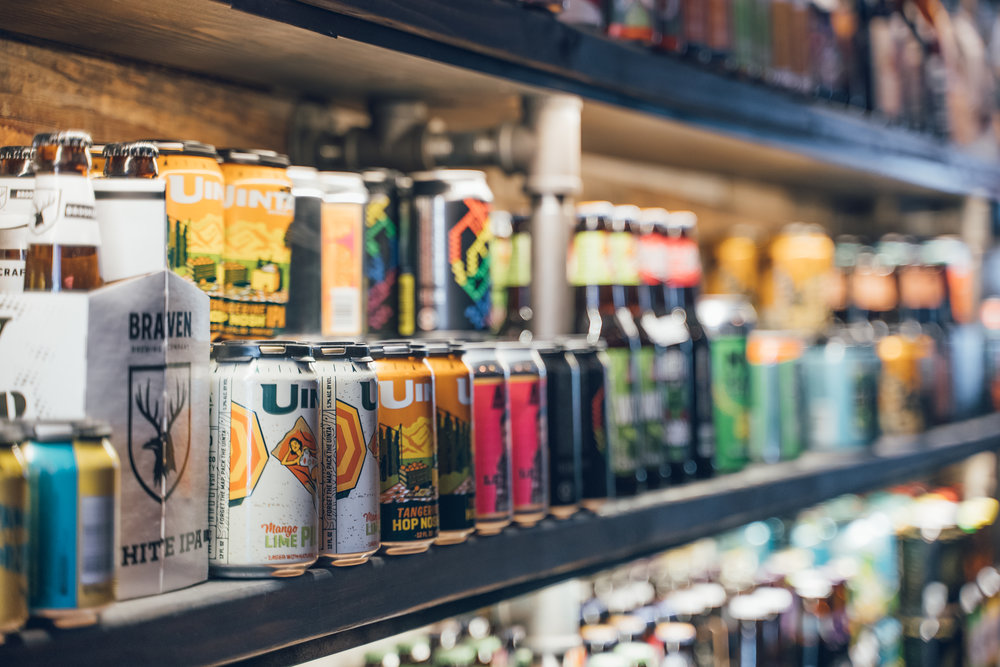 The local craft beer scene in New York is thriving, so a basket or a few cans or bottles of local brew make for a greatly appreciated gift.
Popular brands include Other Half Brewing Company, Threes Brewing, and Finback Brewery. Visit this website to choose your brew: https://www.craftandcarry.beer/.
You can also visit beer bars at the addresses listed on the website for a tasting session. Typically, a bottle or can of craft beer costs around $5, but limited editions may cost more.
19. New York Cider
Cider is also an excellent gift choice as cider factories are flourishing in New York. A notable brand is Original Sin Hard Cider, which is brewed in New York and available statewide. If you want to find your preferred variant, I'd suggest visiting cider establishments in various regions of New York, such as Hudson Valley, to sample them yourself.
Visit the Original Sin website to choose a cider: http://www.origsin.com/. The price of a can of cider in a 12-can pack is slightly over $2 per can.
20. New York Wine

New York State boasts several wine regions, like Finger Lakes and North Fork on Long Island, which produce a variety of excellent wines. A bottle of wine from these regions could be a perfect gift. These regions specialize in grape varieties such as Riesling, Chardonnay, Pinot Noir, and others.
Check out these wine websites and look for the New York region:
The average cost of wine ranges from $7 to $23, and for rare and well-aged wines, the price is even higher.
21. New York Cheese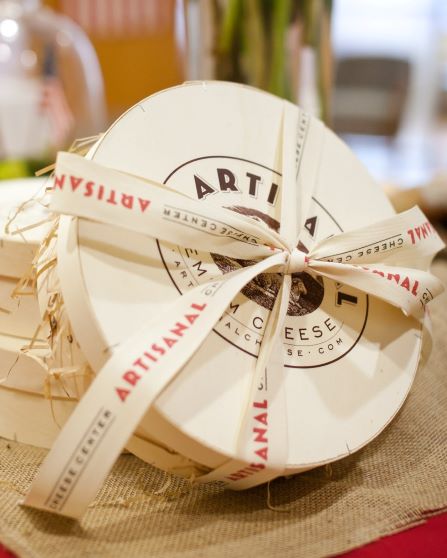 New York is renowned for its fantastic cheeses, especially cheddar, cream cheese, blue cheese, and artisanal varieties from local dairy farms. Handmade local cheese, crafted from the milk of local animals, makes for an intriguing gift. So, do visit the local markets to choose some local cheese.
Check out the Artisanal Premium Cheese website, which offers only handmade artisan cheeses aged to their maximum maturity: https://www.artisanalcheese.com/
The average cost of a 250g (8 oz.) cheese varies from $6 to $17, and for aged cheeses, it is higher.
Where to Buy the Best Souvenirs in NYC
You can buy souvenirs in some of New York's most iconic places, including Times Square, which is teeming with souvenir shops. The areas around Rockefeller Center, Central Train Station, and Central Park, with its famous Central Park Conservancy souvenir shop, are also great places for souvenir shopping. However, keep in mind that prices in these locations are catered towards tourists and might be inflated.
For those who appreciate expensive luxury gifts, 5th Avenue and Herald Square's upscale shops offer a wide selection of souvenirs.
Don't overlook Chinatown either. Here, you can find inexpensive and unique trinkets. Plus, exploring its backstreets can be an adventure if you have a spirit of adventurism.
Tips for Authentic New York City Gifts
The Museum of the City of New York's gift shop is an excellent place for quintessential NYC gifts. Visit them at this address: 1220 5th Ave, New York, NY 10029, or on their website: https://shop.mcny.org/
Consider stopping by the American Museum of Natural History as well; their gift shop is fantastic. Visit them at 200 Central Park West, New York, NY 10024, or on their website: https://www.amnh.org/
Roni-Sue's Chocolates Shop is another great place. Visit them at 148 Forsyth St, New York, NY 10002, or on their website: https://www.roni-sue.com/.
Fish Eddy is a unique store known for its eclectic collection of tableware, glass kitchen products, and household goods. Visit them at 889 Broadway, New York, NY 10003, or on their website: https://fishseddynyc.com/.
Zabar's is a good place to buy food gifts. Visit them at 2245 Broadway, New York, NY 10024, and check out some of Zabar's merchandise on their website: www.zabars.com.
In Washington Square, there's a man with a typewriter who will write you a poem on the spot.
Consider purchasing something locally made from local art, or browse one of the many pop-up winter markets.
The Wondermart in Greenpoint offers all handcrafted gifts made in New York. Visit them at 141 India St, Brooklyn, NY 11222, or on their website: https://www.thewondermart.shop/.
You could also visit Economy Candy and get a mixed bag of candy. Ask the store which candies travel better. A bunch of Valentine's Day candies might be fun.
A cheap reusable bag from Trader Joe's grocery store can also be a great gift.
Another unforgettable souvenir would be a great photo. My favorite spots in NY:
Dumbo with the Brooklyn Bridge in the background
Brooklyn Bridge
Inside Grand Central Station, with the ceiling
NY Public Library Main Branch, by one of the lion statues
Times Square
The Oculus
Inside Chelsea Market
Fountain in Central Park
Washington Square Park
Also, don't forget to seek for authentic items that are actually made in New York. Stick to proven and recommended souvenir shops. Try to buy souvenirs at local markets and shops recommended by locals. Before your trip, visit websites and conduct online research to get an idea of where you can buy authentic souvenirs, many of which I have mentioned.
Also, it's generally better to skip Times Square since prices there tend to be inflated.
Food and beverages produced in New York make for great gifts, too!
Final Thoughts
New York is a place ripe for discovery, filled with interesting and iconic locations, along with an innumerable array of gifts, ranging from the most popular to the most authentic and original. Use all of your creativity and ingenuity to find the most unique gifts, and I'm sure you'll succeed!
Frequently Asked Questions
What is something you can only buy in New York? 
A classic treat that you can only get in New York is the black and white cookie, as well as delicious bagels. You can find these in bakeries throughout the city.
What is the most popular souvenir from NYC? 
I would say, "I Love NY" merchandise definitely is the most popular. These items are closely associated with New York and are classic souvenirs.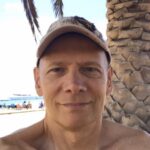 Meet Sergio! A travel enthusiast with a zest for exploration, he's all about discovering Spain's beauty, especially the Canary Islands! 🏝️
As a true Canary Islands lover, Sergio dedicates his time to uncovering hidden gems  and capturing stunning landscapes  that make this paradise so unique. He combines his love for adventure and in-depth knowledge of the region to inspire fellow travelers and help them create unforgettable memories on their journeys through the Canary Islands and beyond!
Follow Sergio on Instagram, Facebook, LinkedIn, and WikiData.
This post might include some affiliate links. If you make a purchase through these links, I may earn a small commission at no additional cost to you. I appreciate it when you use my links to make purchases.