A Perfect Day Trip From Barcelona to Andorra
Nadia Podrabinek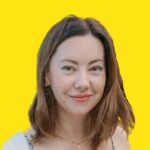 Written by Nadia Podrabinek
Hello, my name is Nadia. I usually write about traveling (there are so many places to fit all the lifestyles), relocation, and living in a foreign country (adapting to a different culture). My travels stretch beyond Spain, with journeys to the US, Italy, Norway, Portugal, and France. Relocating to Spain in 2018, I lived in cities from Barcelona to Madrid, currently calling Valencia home.  Follow me on Twitter, Facebook, Instagram, or LinkedIn! ... show more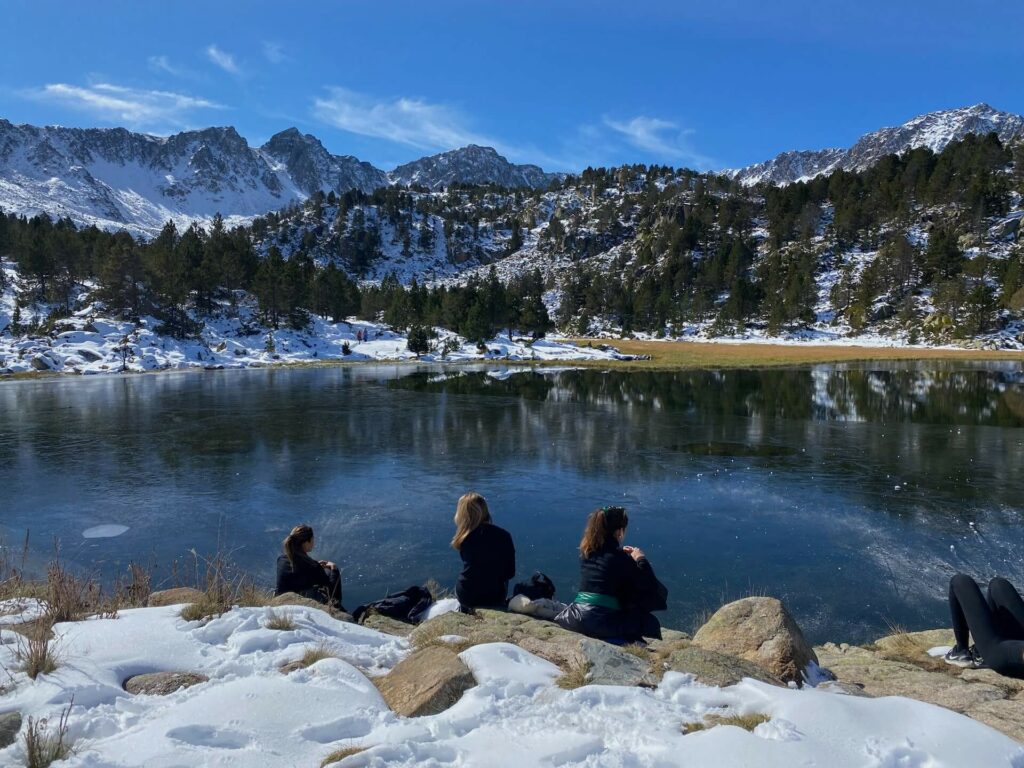 If you're traveling to Barcelona for the second time, there's a good chance you've come across the idea of visiting Andorra.
Andorra is an absolutely beautiful, mountain-themed country between Spain and France, attracting millions of tourists every year. So there's also a good chance you're thinking about what a perfect day trip from Barcelona to Andorra would be like.
Well, the good news is that the trip is easy, quick, and can be as short as 2.5 hours. In this comprehensive guide, I'll show what you can do in Andorra and how to get there from Barcelona in detail.
---
Key takeaways
Andorra is beautiful any time of the year
It's better to have 2-3 days for a trip
Hiking, cycling, and shopping in the summer
Skiing, snowshoeing, and Spa in the winter
There are more things to do
---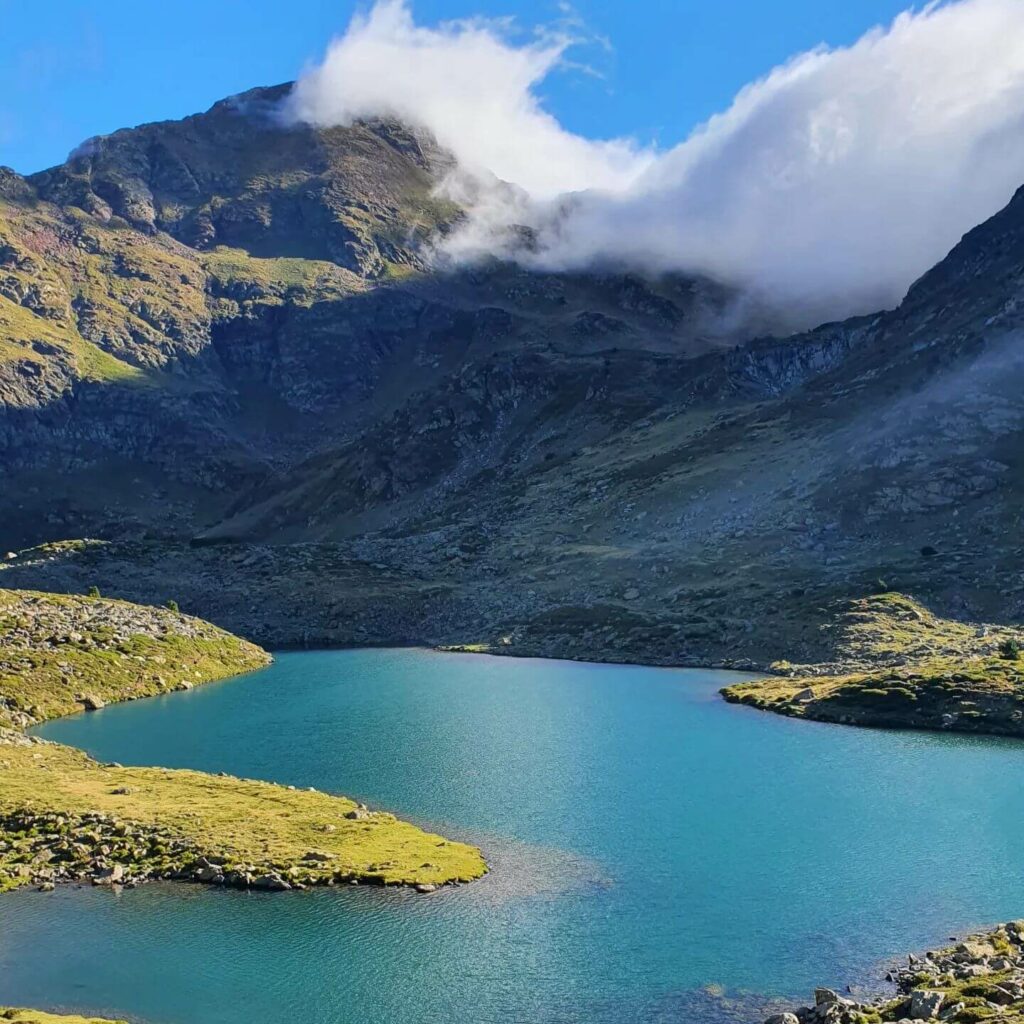 What people say on Reddit
Why would you waste 2 days of going to Andorra when you're in Barcelona? The city is amazing and you won't have have time to even visit half of it with just one week.

interludeknitter
I would suggest you, if you really want to go out of the city, to take a 30′ train to Sitges. Lovely little village by the sea with lots of restaurants and visit the Palau Maricel sorroundings.

Another good option is visit a winery in the Penedes region, maybe Codorniu if you enjoy architecture, or the very modern Gramona. Both in Sant Sadurní, less than hour by train from Barcelona.

boscutime
Hi, I live in Barcelona but I've also been living in Andorra for a while, and lemme tell you this is definetly NOT WORTH IT. Andorra is a very small country and has pretty much no history or cultural background. I would just recommend that trip in case there is some specific mountain activity or sport you want to enjoy, but going there and coming back is going to take easily 5 to 6 hours of your day. Also be aware that the police is really corrupt (I honestly think it's one of the worst police corps in europe) and that the law in the country is very restrictive and conservative, you could end up being deported or seriously sued for just being caught smoking a joint. People in Spain just go there to spend a day or two in order to buy luxury products with very lower taxes. Its a beautiful mountain valley but nothing you can't see in germany, france or spain itself. There is a lot of things that are a lot more worth than going up there.

StonedWolverine
Overall, I was very positively surprised! There is a lot to do in a very small place, either if you are more of an active person (there are so many hiking and cycling opportunities) or more of a culture and history nerd (the stone churches with the amazing vistas, the quaint villages, shepherd huts…). My favourite aspect was the architecture and especially how uniform and present it is, even the newer buildings get built in a traditional style, way more than anywhere else I have been. The thing I didn't like was the consumerist hell of the capital with hordes of Spanyards and the French going on shopping sprees and the huge ski resorts but oh well, it's easy to escape that.

JobStopar
Things to do in Andorra in Summer
Andorra is a fantastic place to visit throughout the year. Here's what you can do in summer:
1. Hiking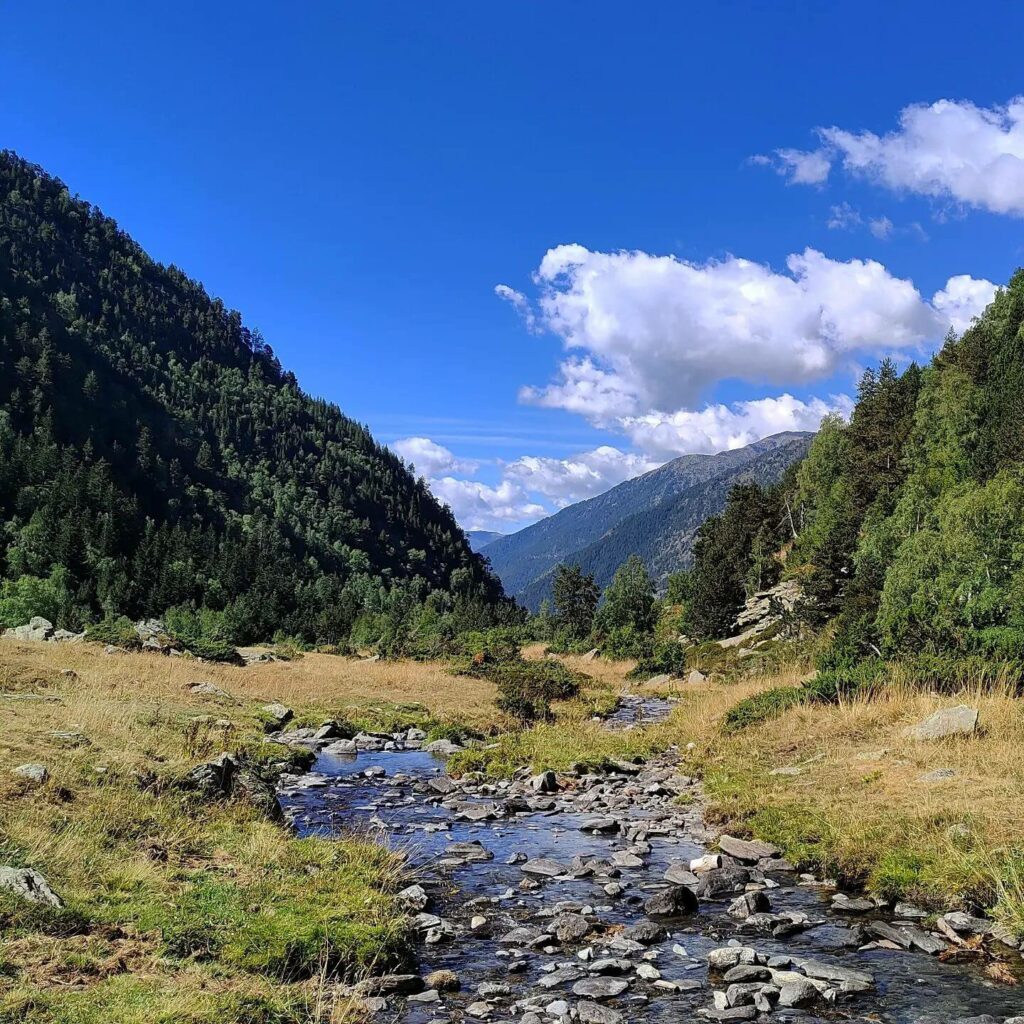 To be fair, hiking is an activity you can do at any time of the year in Andorra. However, you will get the best scenery and camping experiences in the summer.
The landscapes in this country are simply breathtaking, and your eyes will enjoy whatever they see.
Many hiking routes are available in Andorra, but I have three that stand out to most visitors. These are the Circular road in the parish of Canillo (extremely challenging), La Serrera Peak (medium difficulty), and the Iron Route (accessible).
Keep in mind that not everyone will walk these routes with ease. The circular road, for example, is over 19 miles (30 km) long and can only be crossed by physically fit people.
2. Cycling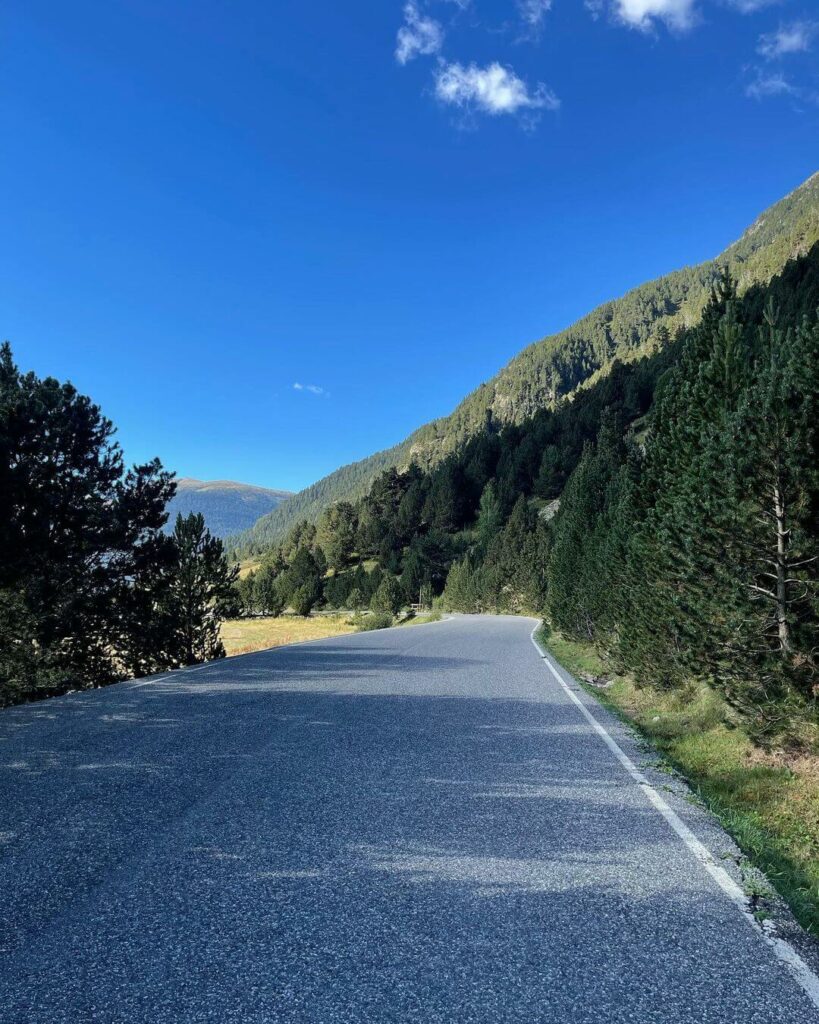 Cycling is essentially hiking on steroids. You can enjoy the same landscape beauty at higher speeds and less traveling time.
You'll need a strong pair of legs, though. It's true that most cycling routes are paved with asphalt, but the unpaved paths may test your limits.
Renting a bike in Andorra can cost anywhere between $12–$117. This depends on the type of bike and on how many days you will be renting it.
There are over 20 cycling routes that you can explore in Andorra using a bike. Here are some examples of such routes:
La Massana – Anyos – Font del Mallol
Coll d'Arcalís – Coll d'Ordino
Coll de la Peguera – Collada de Gallina
3. Horse riding in Andorra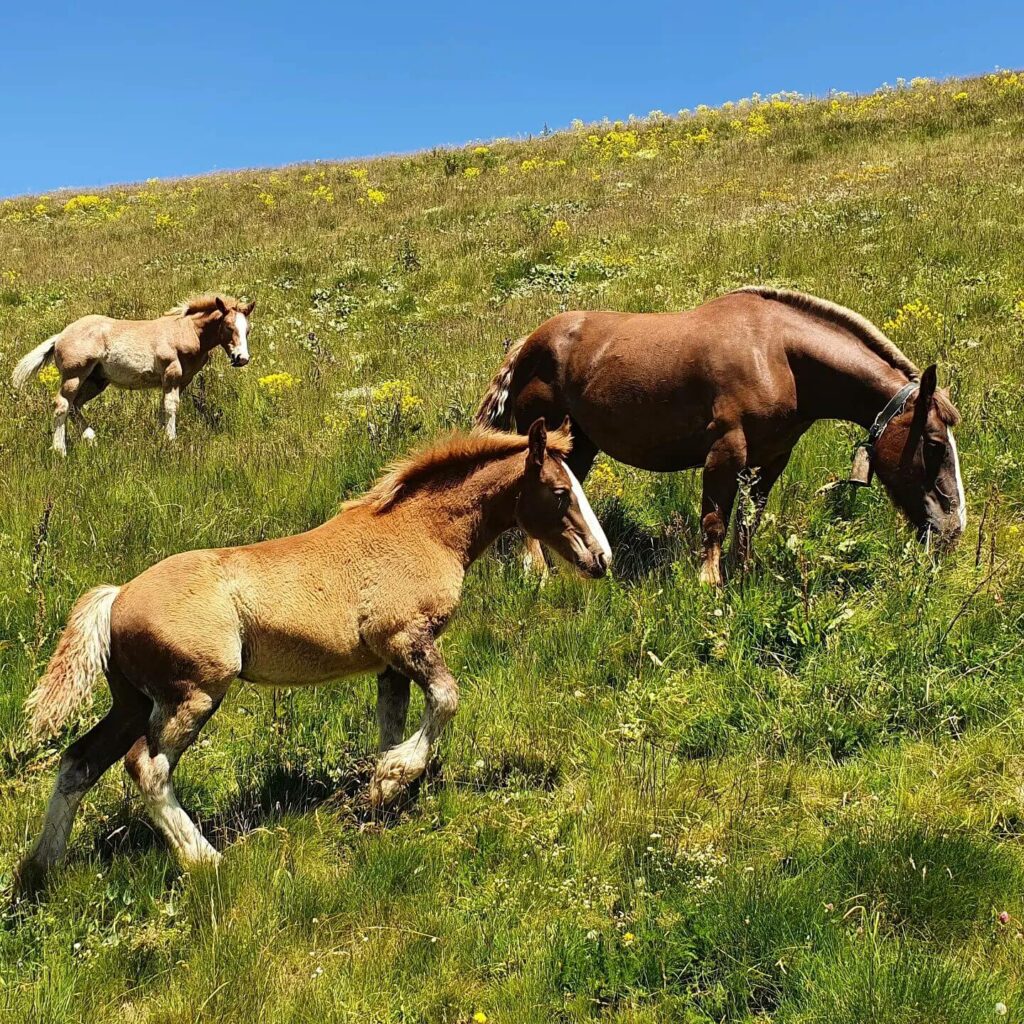 The best thing about horse riding in Andorra is that you can do it regardless of your level. Horse riding is a kind of a blend between hiking and cycling. So you can slowly enjoy the fantastic scenery without hurting your legs and finishing the journey too quickly.
For the best horse riding experience in Andorra, I recommend doing it in La Massana.
There, even children down to 2 years old can enjoy some time with horses. They get to interact and hang around with ponies for about 30 minutes. Children from 5–9 years old who have some experience can enjoy up to an hour ride.
Adults with little to no experience can also enjoy a 1-hour, supervised horse ride, so it's not just the kids. Additionally, intermediates can enjoy rides for up to 2 unsupervised hours.
Experts, on the other hand, can take horses for long rides for up to 4 days in group outings. Do you live and breathe horse riding? Try the 13-day trip for over 210 miles (337 km). The route takes you through Andorra, France, and Spain!
4. Spa Relaxation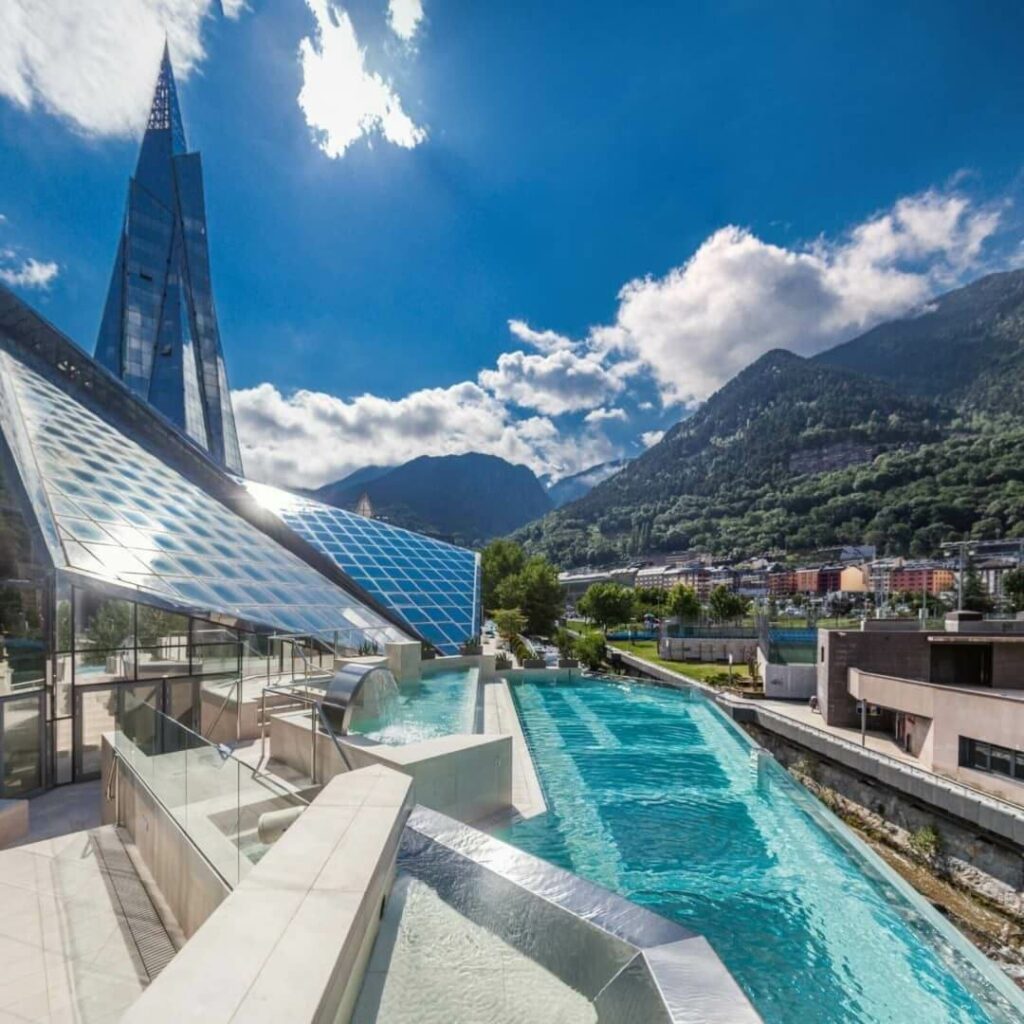 Picture this for a moment. Relaxing in warm, steamy water outdoors with the beautiful sky above and the endless green around. This is how the spa feels like in Caldea thermal spa center.
Caldea spa center in Andorra is the biggest thermal center in southern Europe.
The building itself is the tallest in Andorra at over 80 meters! It's full of interconnected pools with variable temperatures for all tastes to enjoy.
Spa relaxation in Andorra's Caldea isn't just one of the most relaxing experiences you can ever have. It also has fancy restaurants and beauty and massage treatments.
The price of tickets will vary, but it can be as low as $31 for 3 hours.
5. Shopping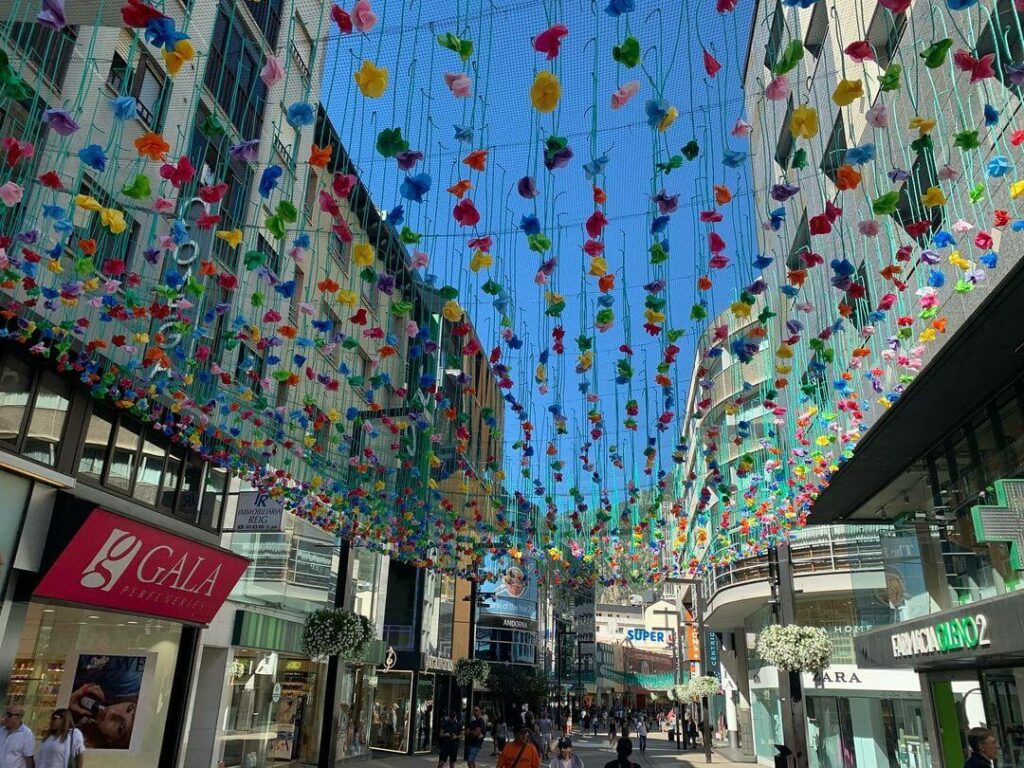 This is quite controversial. I still believe that the shopping experience in Andorra is not the best. But I can't deny that anything you buy in Andorran shops will be tax-free. So, whatever you buy, you can expect prices to be up to 15-20% lower than the shopping center back at home.
The tourist prospects say there are over 2,000 shops that should be able to provide goods for all tastes in Andorra. And you can expect a much more extensive collection of products in summer over winter, so that's a good thing.
6. Play Golf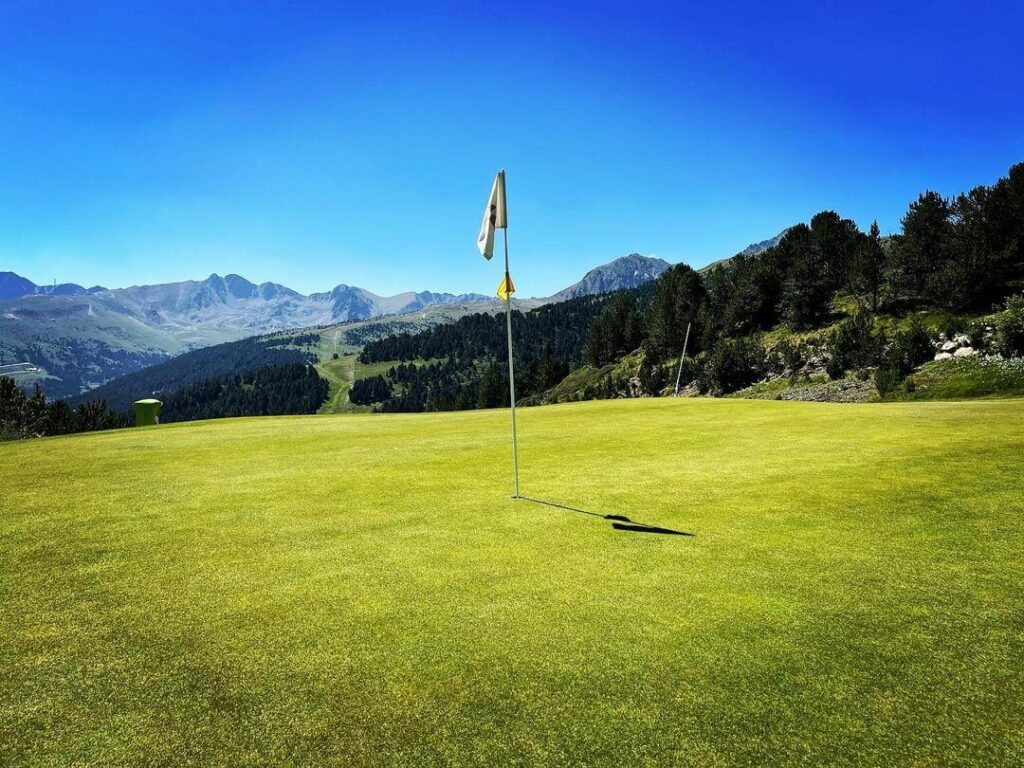 Visiting a different country to play golf is a rather strange idea until you realize that the country you're going to has the highest golf course in Europe!
Andorra has a 9-hole golf course located in the Soldeu district. That golf course is over 2,000 meters above sea level.
To put that in perspective, Burj Khalifa, the tallest building in the world, is 828 meters high. So you'll be playing on a golf course higher than two Burj Khalifas stacked over each other!
Getting to that course requires a cable car, and you can get into one from the center of Soldeu town. Make sure to have all your equipment ready because it will take a considerable while to return if you need to.
By the way, there are more things to do in Andorra in Summer.
Things to do in Andorra in Winter
Here are Andorra's winter activities:
7. Dog Sledding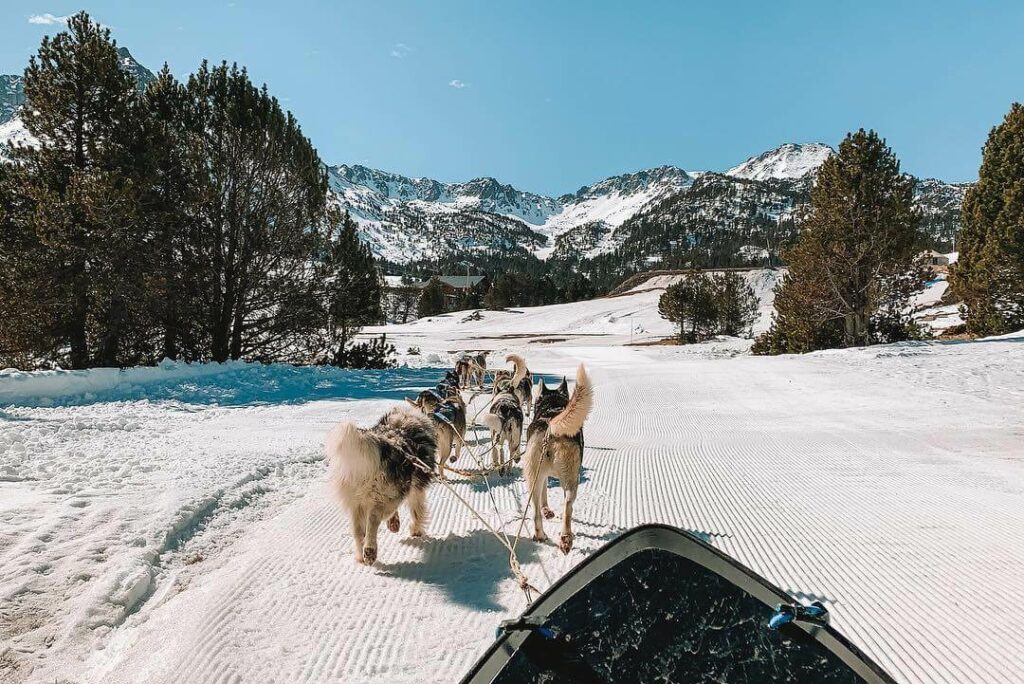 Have you ever wished to be in Santa's shoes and have your sled towed by reindeer? Andorra may not give you the same experience, but it comes close enough by letting some strong pups drag your sled on snow at 2,408 meters above sea level!
Dog sledding is one of the most popular activities in Andorra's winter. You can try this magical experience yourself if you travel to Port d'Envalira in eastern Andorra.
You can choose between 1.2 or 2.2-mile trips (2–3.5 km) across the snowy mountains of Andorra.
The minimum required age is 3 years old, which makes the ride a fantastic opportunity for the whole family. If you have a child of 8 years or above, they can be the musher along with the guide.
Just make sure to wear warm clothes and gloves. The air is freezing at that altitude, and the dogs are fast! That frosty breeze constantly slamming your face is guaranteed cold if you're not warm enough.
Also, don't worry about hurting the dogs or exhausting them. Each sled is dragged by 8–12 strong, healthy dogs. Moreover, the trip lasts 15–30 minutes, depending on the distance. So the dogs won't run too much.
As of writing this article, the dog sledding trip in Andorra costs a minimum of $51 (€50.07) per person.
8. Snowshoeing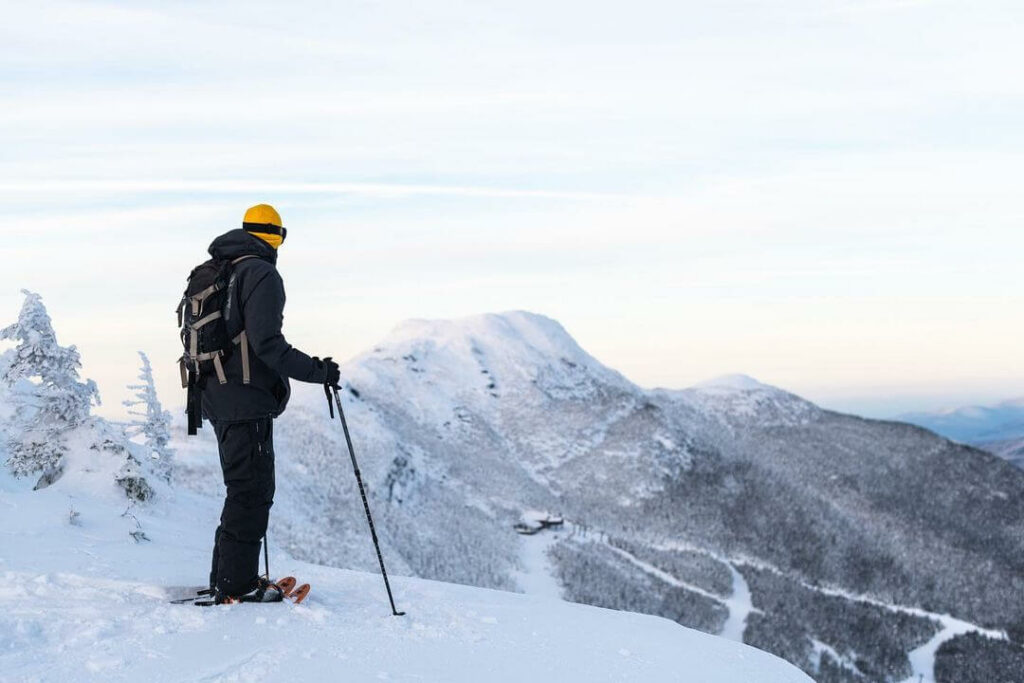 Snowshoeing is the snowy equivalent of summer hiking. You get to explore the snowy landscape on foot while wearing snow shoes that prevent you from sinking in the snow every few steps.
You can go snowshoeing anywhere, but I recommend doing it in the parish of Carillo. The views are breathtaking, and the slope isn't too steep, allowing for a wholesome experience for the whole family.
Also, you get a guide that leads you through the mountains while telling you the stories and legends of people who lived and walked through these paths. You'll feel like you're living in a piece of history.
Because of the required physical strength for the hike, snowshoeing in Andorra requires a minimum age of 12. The ticket prices begin at $52 per person.
9. Skiing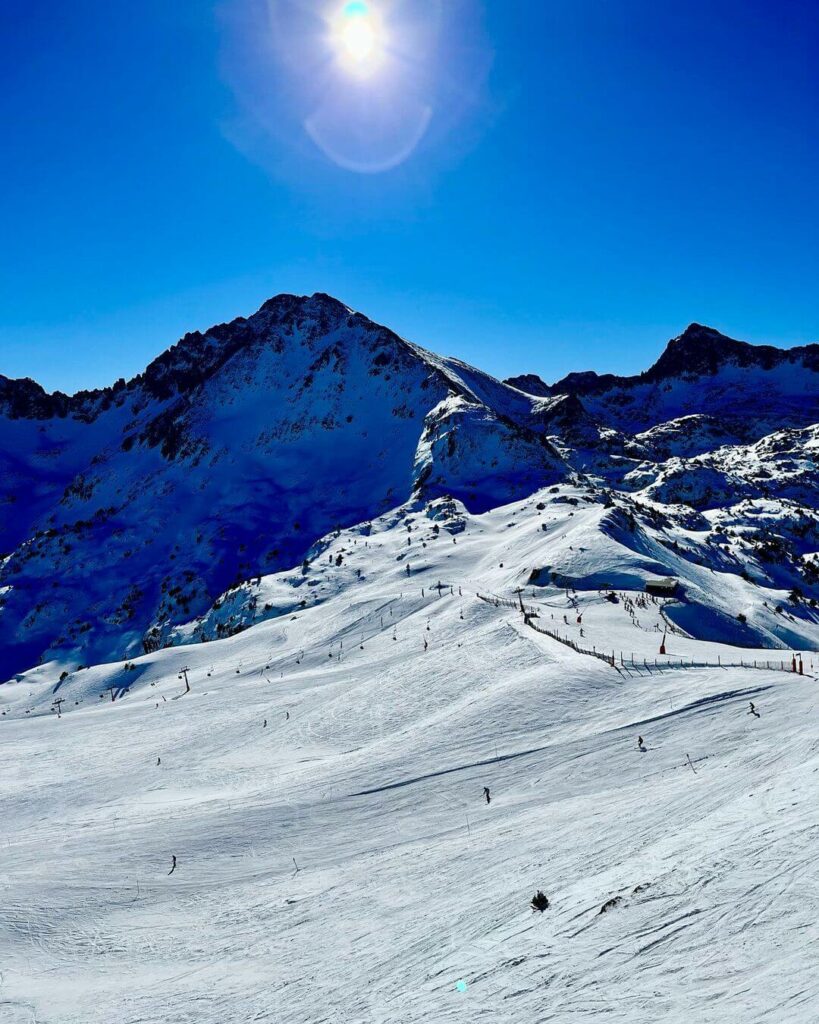 There's no snowy mountain slope without skiing, and there's no better place to go skiing than Andorra.
Many mountain slopes are available for you to ski on. You can easily buy or rent some if you don't have your skiing equipment.
Enjoy skiing in different resorts on your own, or step up a notch and go for a ski tour. It's a bit too expensive at $230 per person, but it's very much worth it because you get a guide that accompanies you for half a day.
The guide would take you through the best skiing routes with fascinating views. They will also teach you how to use every single piece of snow maneuvering equipment, how to survive an avalanche, and what to do if you're lost. For an experience of a lifetime, the price tag doesn't seem that high anymore.
10. Snowmobile trips
If you want the snowy equivalent of an ATV desert adventure, then snowmobile excursions are for you. Head over to Adrenalina Motos de Nieve Andorra – Cap del Port and book a ticket for 30–60 minutes to enjoy the beauty of the scenery while effortlessly sliding.
The ticket costs $63 for 30 minutes and $105 for 60 minutes. Unlike snowshoeing and skiing, you don't need prior experience or a fitness level. Just get on that snowmobile, hit the gas, follow the group, and enjoy the experience.
How to Get To Andorra From Barcelona
Andorra is a small country, but it's still a little haphazard to pinpoint an accurate time without having a more specific arrival point. So, for convenience, I'll set your destination as Andorra la Vella, the capital city.
The distance between Barcelona and Andorra la Vella is around 84 miles (136 kilometers.)
However, the road distance you'll need to cover is around 119 miles (192 kilometers.) The most convenient option here is to travel using a wheeled vehicle. Here are the traveling options:
By Train
The train isn't an available option here because no train goes directly from Barcelona to Andorra.
By Car
If you own a car and are willing to drive for a few hours, you should consider using it. Traveling by car is the fastest way to reach Andorra from Barcelona.
It would take around three hours to reach Andorra la Vella from Barcelona by car. The travel time depends on how fast you drive, how many stops you make, and how crowded it can be.
The car offers an additional advantage of stopping and moving whenever you need to, which is something you won't find if you travel by bus.
You'll spend around $42 on gas money with gas prices rising lately. However, if you rideshare, you should expect to pay approximately $12–14
The best route to take is C-16. Stay on the track and head northwest.
By Bus
Traveling by bus isn't the fastest option, but it's the most comfortable and can be cheaper than using your own car.
A bus allows you to carry extra luggage and have the luxury of sleeping throughout the trip. It's not as flexible as the car when it comes to stopping, though.
Use the ALSA bus to reserve your tickets for the journey, then head to the Nord bus station.
There are two buses that you can take. The first one departs at 6:30 AM, while the second one leaves at 7:30 AM.
I recommend taking the first one to give yourself an extra hour. After that, the journey will take anywhere between 3:15–4:15 hours.
As of writing this article, the ticket from Barcelona to Andorra la Vella costs around $29 for both the 6:30 and 7:30 buses.
The return ticket is a lot cheaper at only $5, which brings the total cost of the whole journey to $34.
Where to Stay for a Weekend Trip in Andorra
Andorra is too beautiful for a one-day trip. So, if you decide to extend the visit, you can stay in the country's tourist-ready hotels.
Please keep in mind that the prices I'm about to share can change depending on where and when you book your stay.
Here are the hotels I find worth staying: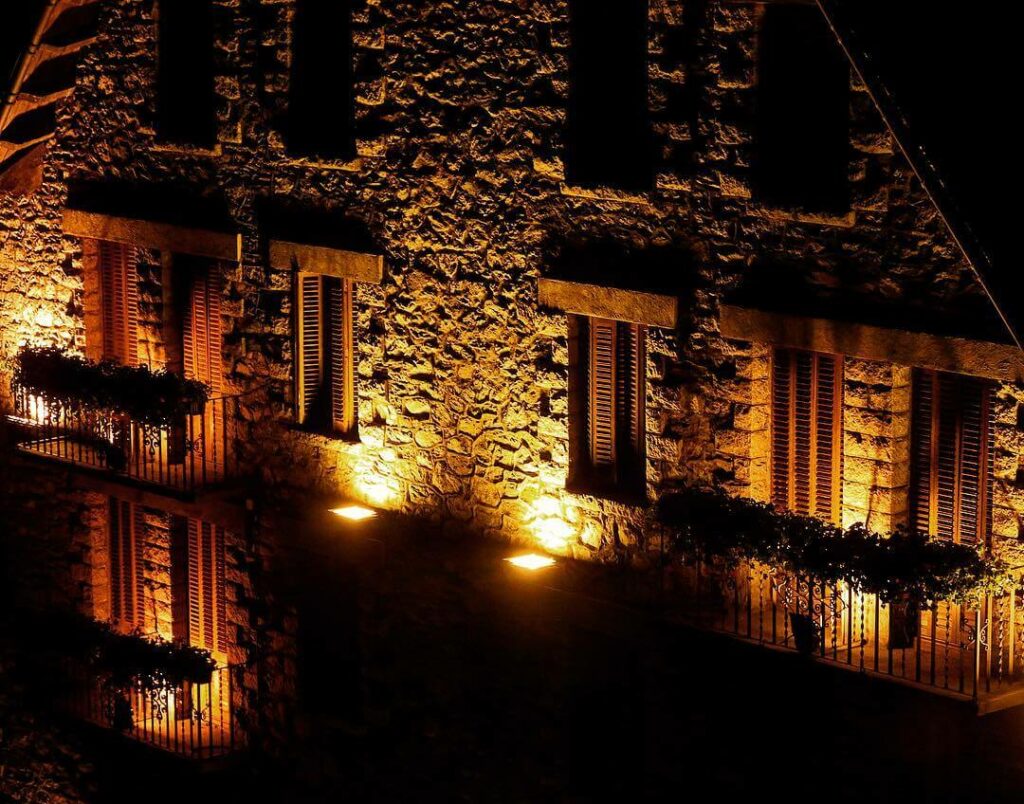 Hotel de l'Isard is the cheapest option in Andorra la Vella. The night price begins at around $58 and gets higher with the more options you select.
This hotel offers free Wi-Fi and a great mountain view. It's also around a 5-minute walk from the nearby tax-free shops.
Hotel Les Neus is even cheaper than Hotel de l'Isard, but it isn't located in Andorra la Villa. Instead, it's in Pas de la Casa, which is around 18.5 miles (30 km.) It's also about 200 meters away from Granvalira ski slopes.
The rates in Hotel Les Neus are a bit less than Hotel de l'Isard, but you still get that free Wi-Fi.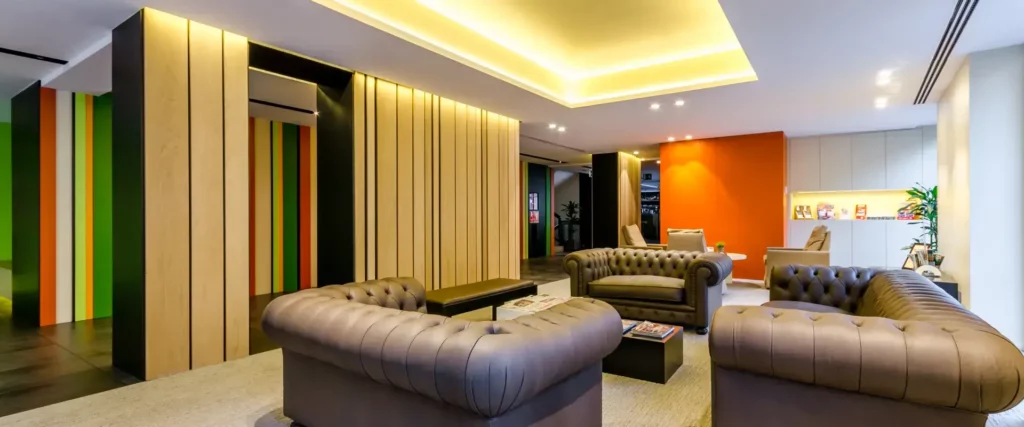 Hotel Metropolis is one of the highest-rated hotels on our list, but it comes with a price. The prices start at around $97 per night.
Hotel Metropolis is around 150 meters away from Andorra's shopping area and has excellent access to most ski slopes in Andorra.
You get 100% cotton beds, flat-screen TVs, USB chargers, radiant flooring, and free water inside the room.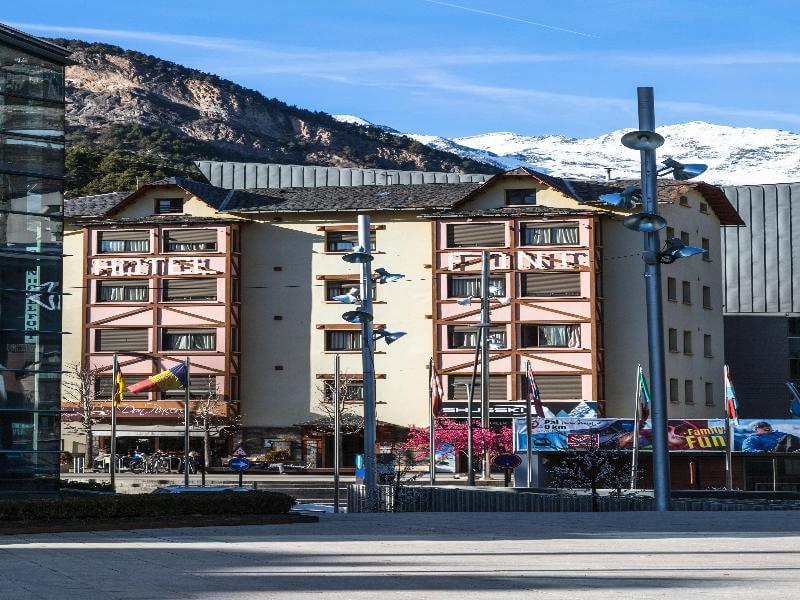 Located in La Massana, Font Andorra Hostel is another relatively cheap hotel that can save you some money while staying in Andorra.
The night costs a minimum of $69 and will rise depending on the room sizes and accommodations.
Font Andorra Hostel isn't the fanciest on the list, but the guests rate it among the highest. It's located near Andorra's Vallnord Ski Resort and is 3.1 miles (5 kilometers) away from Andorra la Vella.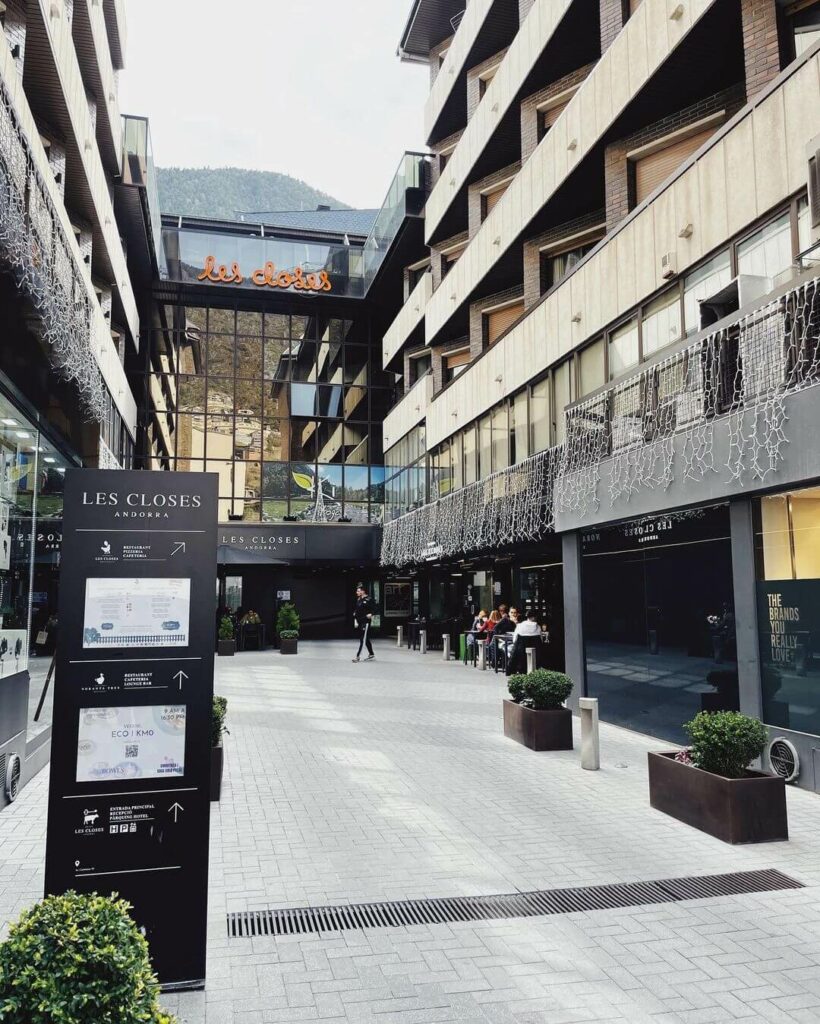 Les Closes is the only hotel on the list where breakfast is included with the minimum night price, and the night would cost you $72.
This hotel is in the middle of Escaldes-Engordany in Andorra la Vella. It's surrounded by many tax-free shops and is only a 5-minute walk from Caldea thermal spa center.
Andorra Travel Tips and Fun Facts
Here are a few traveling tips and fun facts about Andorra:
There are more Spanish people in Andorra than Andorran people
Only one-third of the residents in Andorra have the Andorran nationality. Spanish, French, and Portuguese people occupy the rest of the country.
The Spanish residents alone make up approximately 43% of the population!
Andorra is not European
Technically speaking, Andorra is not a part of the European Union. However, it does use the euro as its currency, but it never had its own currency before.
Before the euro appeared in Andorra, Andorran people used French francs and Spanish pesetas.
Andorra has no airport
Andorra is one of the world's five countries that don't have an airport. The other four are San Marino, Vatican City, Liechtenstein, and Monaco.
So, if you're a lot further from Andorra than Barcelona, you still can't take the plane to Andorra, but not a direct trip. Instead, you'll have to land in a neighboring country airport and then take a bus from there.
Catalan is the only official language in Andorra
Catalan is the only official language in Andorra. The word "official" means that the country approves of this language being its official.
The Catalan language is also spoken in Catalonia, Spain, but it's not the only official language there.
Keep in mind that despite Catalan being the only official language, people in Andorra can still speak French, Spanish, and English as well.
Andorra is really small
Andorra is one of the smallest countries in the world. To be more specific, it's the 16th smallest country with an area of only 290 square miles (467.7 km squared). As a result, in less than an hour, you can travel across the whole country.
Let's use a different perspective. London is a UK city with an area of 976 square miles (1572 km squared). In other words, you can fit 3 Andorras inside the city of London and still have some room to spare!
However, being a small country didn't prevent Andorra from being ancient. Andorra is the 14th oldest country in the world. With over 1,200 years, it dates back to 803 AD.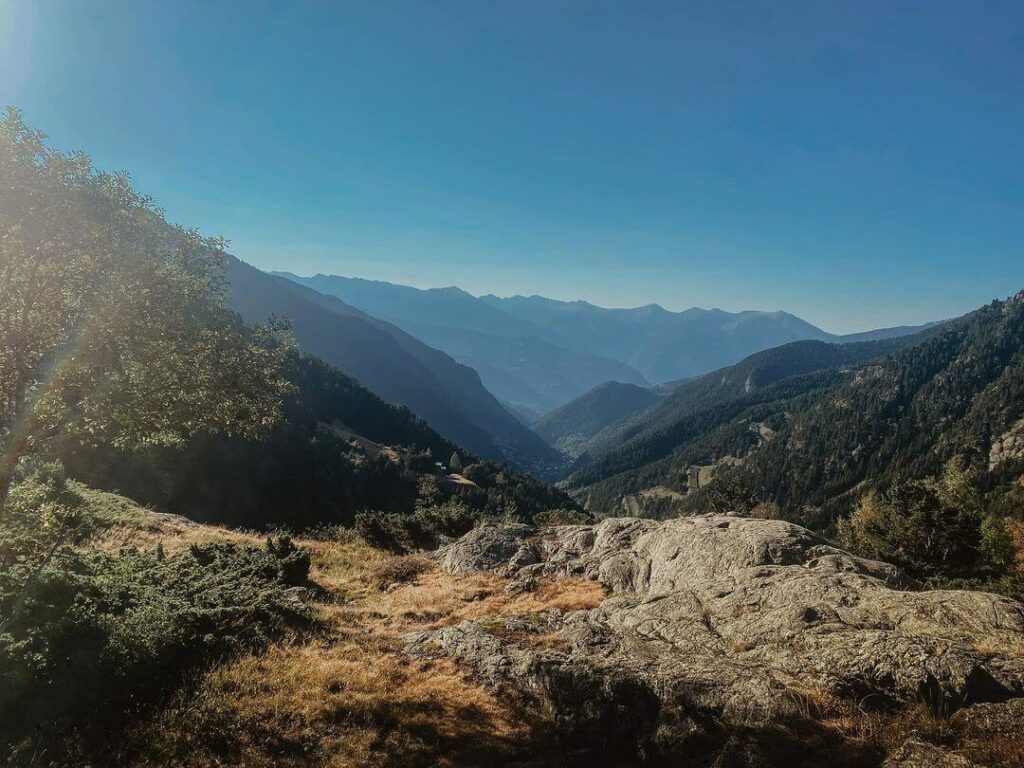 Andorra is extremely popular
The pocket-sized country is so popular among its neighbors that it gets over 10 million tourists every single year.
Its mountain nature, tax-free shopping, and beautiful resorts make it a magnet for French and Spanish citizens throughout the year.
Also, many Spanish people flee the heat to Andorra in July and August.
Conclusion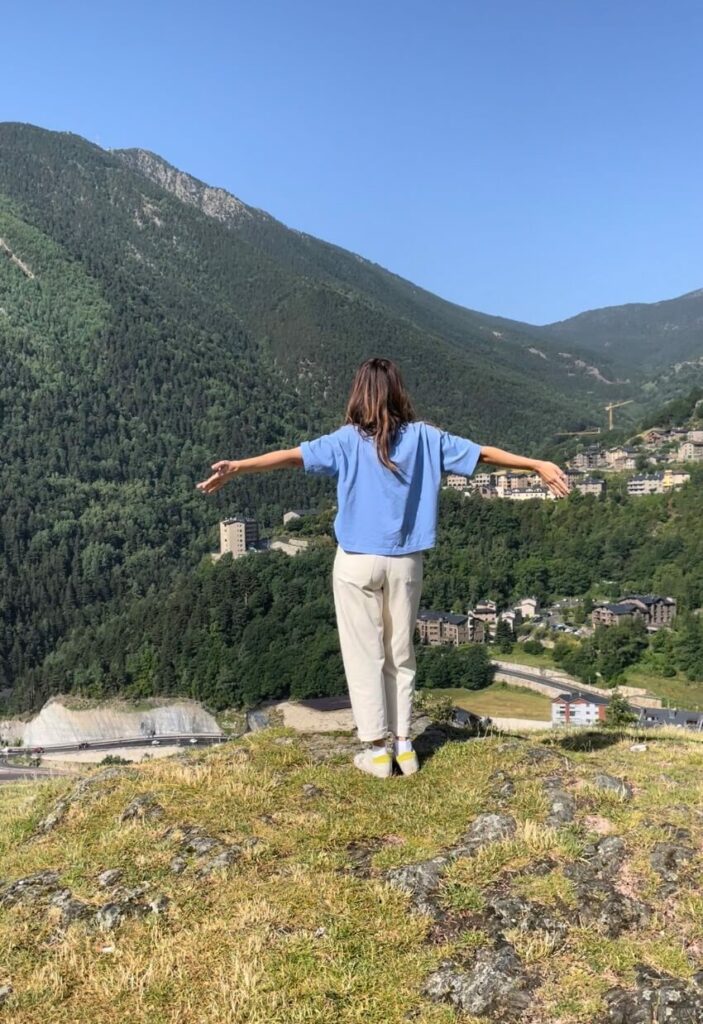 Despite its small size, Andorra is packed to the brim with countless activities you can enjoy at any time of the year. Whether you prefer hiking, snow skiing, relaxing, horseback riding, or affordable shopping, Andorra is the place to be.
Additionally, the locals can speak English, French, Catalan, and Spanish, so you probably won't be uncomfortable there.
And I highly recommend you consider extending the day trip to at least a few days 😉.