101+ Inspirational Travel Quotes
Nadia Podrabinek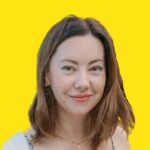 Written by Nadia Podrabinek
Hello, my name is Nadia. I usually write about traveling (there are so many places to fit all the lifestyles), relocation, and living in a foreign country (adapting to a different culture). My travels stretch beyond Spain, with journeys to the US, Italy, Norway, Portugal, and France. Relocating to Spain in 2018, I lived in cities from Barcelona to Madrid, currently calling Valencia home.  Follow me on Twitter, Facebook, Instagram, or LinkedIn! ... show more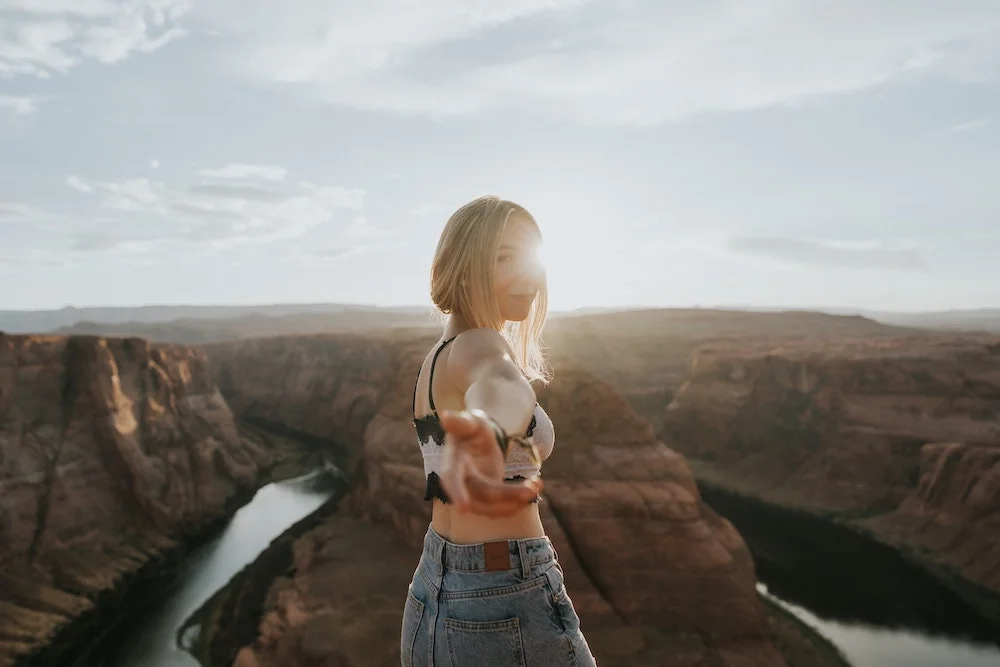 Inspirational quotes give us motivation and positivity when traveling. They also boost the confidence we need when facing unfamiliar or challenging situations, such as embarking on a new journey or feeling overwhelmed by travel stress.
I also like the idea that these precious pieces of text remind us that we can achieve anything we set our minds to, no matter how daunting it may seem.
This post is a collection of more than a hundred travel quotes to inspire, entertain, and motivate travelers and their audiences.
The compilation includes phrases from famous authors, poets, philosophers, and creative sayings. I hope you will take the first, the second, or whatever step on the planned trip or simply travel more.
Read also: 199+ Best Beach Quotes and Spanish Captions for Instagram
Short travel quotes
To travel is to live.
To travel is to evolve.
If you want to go far… travel.
Collect moments, not things.
One has to travel to learn.
All you need is to love your passport.
Life is either an adventure, or it's nothing.
Travel and change of place revitalize the mind.
---
I have also prepared some ideas on how to use these quotes:
Decorate your home or office with travel-themed wall art and posters.
Use inspiring travel quotes as captions on social media platforms like Instagram.
Sharing motivational travel quotations in email signature blocks, newsletters, blog posts, and other types of content.
Include famous sayings by great minds on inspirational travel decals, stickers, and t-shirts.
Make custom DIY greeting cards featuring beautiful landscapes combined with cleverly crafted words about life on the road.
Inspirational travel quotes for Instagram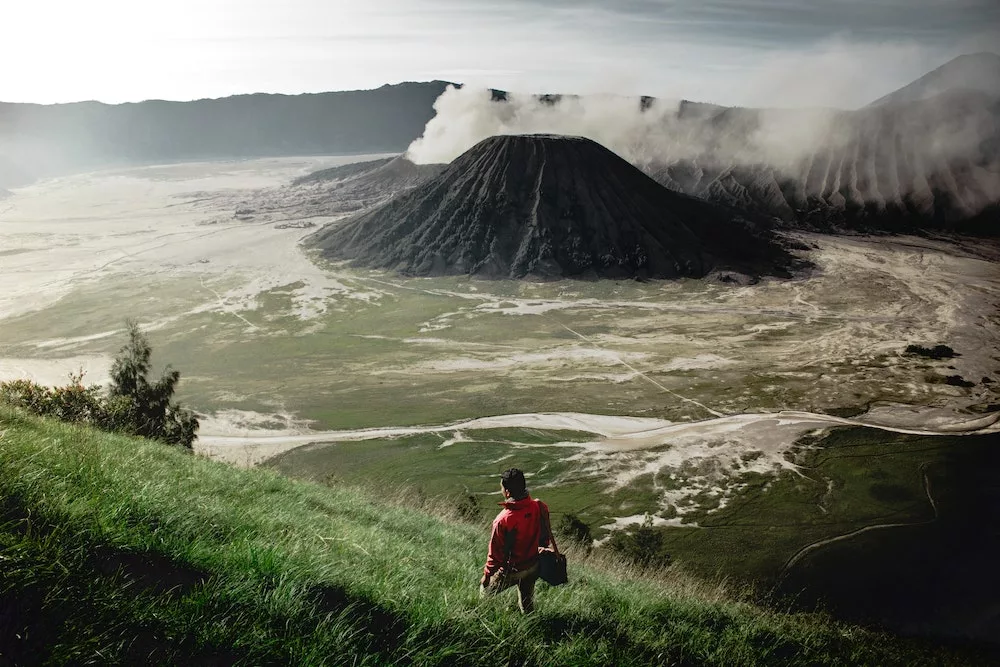 "A journey of a thousand miles has to begin with a single step." – Lao Tzu
"Travel is the only thing you buy that makes you richer."
"Walker, there is no path. The path is made by walking". – Antonio Machado
"A wise traveler never despises his own country." – Carlo Goldoni
"Travel is not an expense; it is an investment in oneself."
"I travel, therefore I am." – Adaptation of quote by René Descartes.
"Live without making excuses and travel without regrets."
"The desire to travel the world keeps me up late at night and early in the morning."
"Everything in excess is bad, except traveling."
"Life begins at the end of your comfort zone." – Neale Donald Walsch.
"He dies slowly who does not travel, who does not read, who does not hear music, who does not find grace in himself." – Pablo Neruda
"We do not travel to escape life; we travel so that life does not escape us."
"Travel is an exercise with fatal consequences for prejudice, intolerance, and narrow-mindedness." – Mark Twain
"The world is a book, and those who do not travel read only a page." – St. Augustine
"To invest in travel is to invest in oneself." – Matthew Karsten
"He who listens to advice makes a good trip."
"Live your dreams, don't dream your life."
"There are those who seek happiness, and there are those who create it by traveling."
"Travel is the answer, no matter what the question is."
"We never think of our land as much as when we leave it."
"Don't follow the path. Head instead where there is no path and leave a trail." – Ralph Waldo Emerson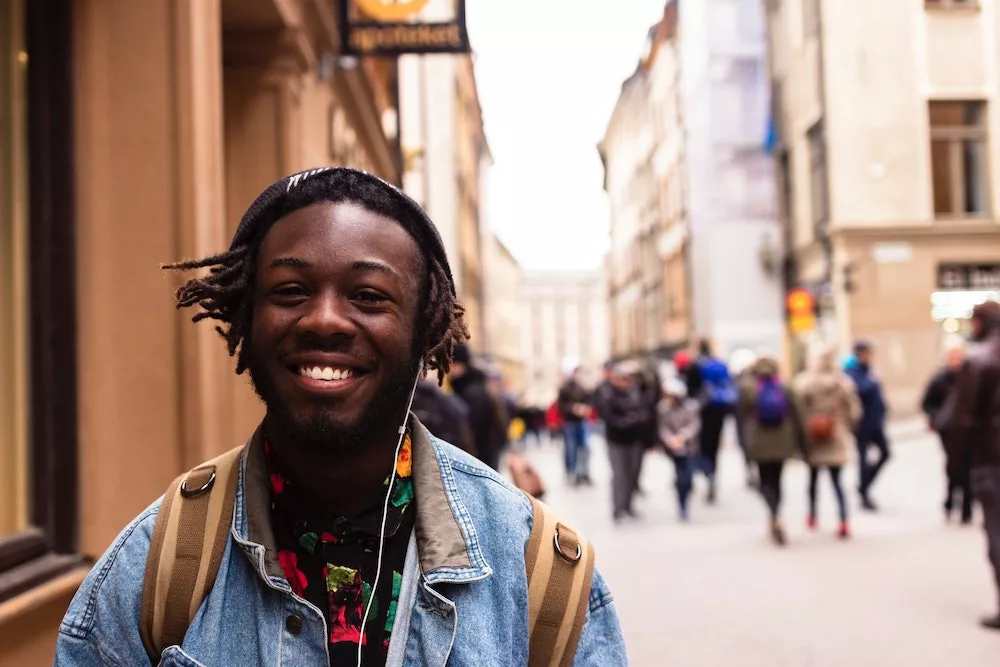 "The farther I go, the closer I get to myself." – Andrew McCarthy
"If you think adventure is dangerous, try routine, it's deadly." – Paulo Coelho
"People don't make journeys. It's journeys that make people." – John Steinbeck
"Travel is like sunsets; if you wait too long, you miss them."
"You don't remember the days; you remember the moments." – Cesare Pavese
"A journey is best measured in friends rather than miles." – Tim Cahill
"I'd rather have a passport full of stamps than a house full of stuff."
"Nothing develops intelligence so much as traveling." – Emile Zola
"Life itself, it's the journey we appreciate the least."
"Traveling leaves you speechless and then turns you into a storyteller." – Ibn Battuta
"Never hesitate to go far away, beyond all seas, beyond all borders, beyond all countries, beyond all beliefs." – Amin Maalouf
"If we had been created to be in one place, we would have roots instead of feet."
"Live as if you were going to die tomorrow. Learn as if you were to live forever." – Mahatma Gandhi
"Travel is more than seeing what there is to see; it is to initiate a change in our ideas about what it is to live that continues in us in a deep and permanent way." – Miriam Beard
"Our destination is never a place, but a new way of looking at things." – Henry Miller
"The traveler sees what he sees; the tourist sees what he has come to see." – G.K. Chesterton
"Feet, what do I want them for…if I have wings to fly". – Frida Kahlo
"A good traveler has no fixed plans and no intention of arriving." – Lao Tzu
"I have not been everywhere, but they are on my list." – Susan Sontag
"Stop worrying about the bumps in the road and celebrate the journey." – Fitzhugh Mullan
"Once a year, go somewhere you've never been before." – Dalai Lama
"He who does not travel does not know the value of men." – Moorish proverb
"To travel is to discover that everyone is wrong about other countries." – Aldous Huxley
"If you wish to travel far and fast, travel light. Take off all envy, jealousy, resentment, selfishness, and fear." – Cesare Pavese
"Only in adventure do some people succeed in knowing themselves, in finding themselves." – Andre Gide
"If you refuse food, ignore customs, fear the religion, and avoid people, you might as well stay at home." – James Michener
"No matter the journey, in the end, the memories always outweigh the suitcases."
"If your dreams don't scare you, they're not big enough."
"Don't live to work. Work to travel and travel to live."
"People travel to distant destinations to observe, fascinated, the kind of people they ignore when they are at home." – Dagobert D. Runes
"To travel is to change the clothes on the soul."
"No one realizes how beautiful travel is until he gets home and rests his head on his old, familiar pillow." – Lin Yutang
"I quickly realized that there is no travel that will take us far unless the same distance is traveled in our inner world as in the outer world." – Lillian Smith
Funny quotes about travel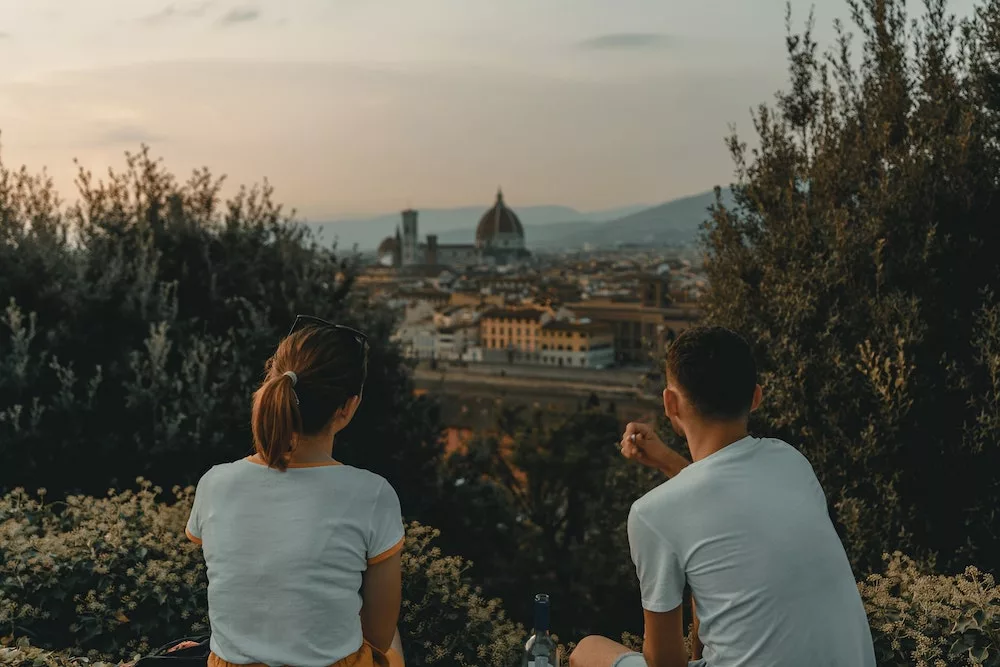 Part of me wants to travel. The other, too.
You can't buy happiness, but you can buy a plane flight.
If travel were free, you'd never see me again!
I'm the traveling sheep of the family.
Live your life in airplane mode.
If you're going to throw in the towel, throw it on the beach.
I want to travel so much that I can't get over it even when I travel.
Cupid passed by and told me: "Not you; you travel."
Run after your dreams. If you don't achieve them, at least you lose weight.
I don't need therapy and must go to Greece, Dubai, and 45 days in the Caribbean.
It's rude to make people wait for a vacation.
If you're not going to help me fly, clear the runway!
I followed my intuition… and it got me to the beach.
Traveling won't make you prettier, but it will make you happier.
I don't know, something is missing in my life… It's a trip.
Recent studies have shown that a person can travel from one place to another without posting on Facebook or Instagram…
Traveling is more addictive than chocolate.
I wish to watch more sunsets than Netflix series.
Focus on traveling because slimming down is a little tricky.
Life takes many turns. I hope mine goes through Asia, Europe, America, Africa, and Oceania. (I'm crossing my fingers that this traveling phrase will happen to me).
They say that the more you fear something, the more you attract it. Oh, what a fear, a trip!
Stay with whoever invites you to travel. Anyone invites you to the joint!
Adventurous travel captions for Instagram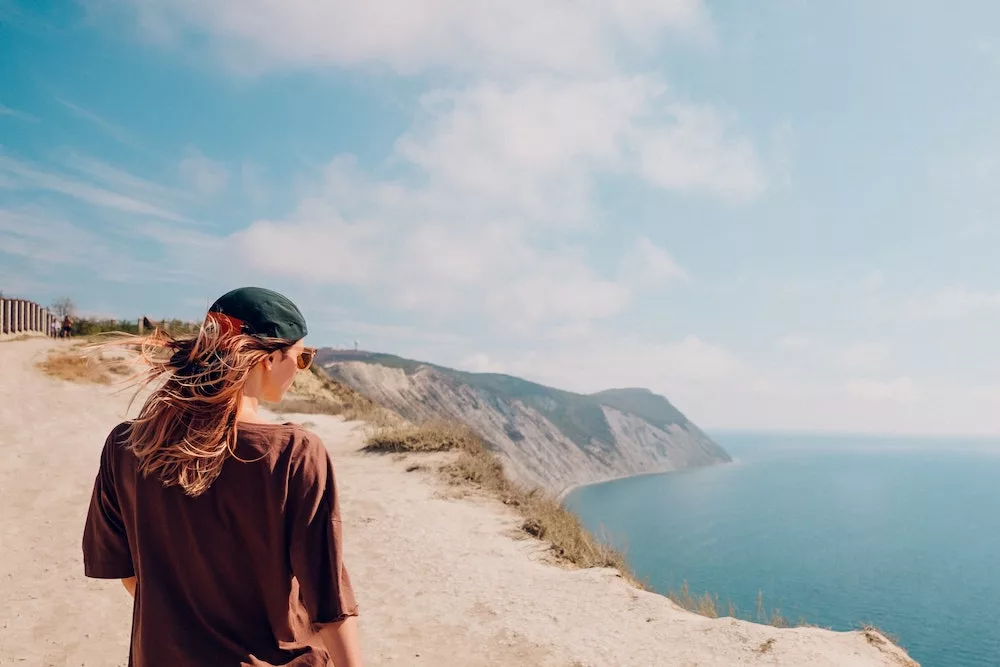 "Only those who wander find new paths." – Norwegian saying
"Though we may travel the world over to find beauty, we must take it with us to find it." – Ralph Waldo Emerson
"If something good happens to you, travel to celebrate. If something bad happens to you, travel to forget. If nothing happens to you, travel to make something happen."
"A traveler without the ability to observe is like a bird without wings." – Moslih Eddin Saadi
"A journey is like marriage. The certain way to be wrong is to think we are in control." – John Steinbeck
"He who lives sees much. He who travels sees more. – Arabic proverb
"Adventure is worthwhile. – Aristotle
"There is no moment of greater bliss in any pilgrimage than the beginning of this one." – Charles Dudley Warner
"He travels faster who travels alone, but he travels farther who is accompanied."
"There are no strange lands; he who travels is the only stranger." – Robert Louis Stevenson
"The way I see it, the greatest reward and luxury of travel is, every day, to be able to experience things as if for the first time, to be in a position where almost nothing is so familiar to us that we take it for granted." – Bill Bryson
"Travel serves to adjust the imagination to reality, and to see things as they are instead of thinking how they will be." – Samuel Johnson
"Life is not measured by the number of breaths we take, but by the places and moments that take our breath away."
"All travel has its advantages. If the traveler visits countries that are in better condition, he can learn how to improve his own. And if fortune takes him to worse places, he may learn to enjoy what he has at home." – Samuel Johnson
"Twenty years from now, you will be more disappointed in the things you didn't do than in the things you did. So untie your moorings and sail away from familiar ports. Take advantage of the trade winds in your sails. Explore. Dream. Discover." – Mark Twain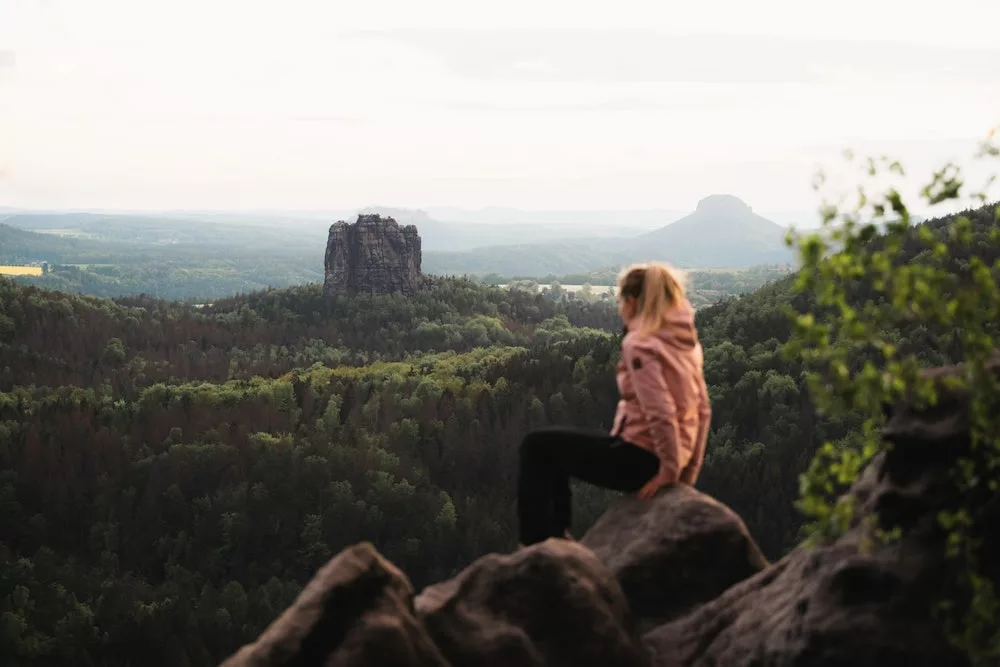 "Two paths opened up in the forest, and I… I took the one less traveled by." – Robert Frost
"I have come to the conclusion that the surest way to discover whether you like or hate certain people is to travel with them." – Mark Twain
"The best of journeys is always the next one." – Javier Reverte
"What you have done becomes the yardstick with which to judge yourself on what you will do, especially from the perspective of others. On the other hand, when you travel, you are what you are at that moment. People don't know your past to make any claims about you. There is no yesterday when you are on the road." – William Least Heat Moon
"Travel is only glamorous when viewed in retrospect." – Paul Theroux
"When you travel, remember that foreign countries are not designed to make you comfortable. They are designed to make their own people comfortable." – Clifton Fadiman
"When buying a suitcase, remember that on long trips, sooner or later, you will have to carry it." – Paul Morand
"In my case, I don't travel to go to a particular place; I travel for the sake of going. I travel for the pleasure of traveling. The point is to move." – Robert Louis Stevenson
"He who spends too much time traveling ends up becoming a foreigner in his own country." – René Descartes
"If you want to know more about yourself, go on a journey, and the road will teach you."
"If you do not climb the mountain, you will never be able to enjoy the landscape." – Pablo Neruda
"Like all drugs, travel requires a constant increase in doses." – John Dos Passos
"A book, like a journey, begins with restlessness and ends with melancholy." – José Vasconcelos
"Travel is the travelers. What we see is not what we see, but what we are." – Fernando Pessoa
"He who wants to travel happily must travel light." – Antoine de Saint-Exupery
"The journey of venturing to love, to want, to risk, is the journey that is worth the most and the one we see the least."
"There is nothing like returning to a place that has not changed, to realize how much you have changed." – Nelson Mandela
"Walking places and meeting people makes one wise." – Miguel de Cervantes
"It's not that I see myself traveling; I don't see myself without traveling."
"Happiness is not a destination but a way of traveling."
"He who is used to traveling knows that it is always necessary to leave someday. – Paulo Coelho
"One of the nicest things you find traveling is the kindness of the people."
"Man cannot discover new oceans unless he dares to lose sight of the coast." – André Gide
"When you travel, don't let anything discourage you; even a kick in the ass pushes you forward."
"Travel is not always easy, but it will be worth it."
"Drink heavily with locals whenever possible." – Anthony Bourdain
"Nothing unexpected or wonderful is likely to happen if you have an itinerary in Paris filled with the Louvre and the Eiffel Tower." – Anthony Bourdain
"Plans should be ephemeral, so be prepared to move away from them." – again, by Anthony Bourdain