Ultimate Guide to Shell Island, Panama City Beach, Florida: Things to Do and Travel Tips
Nadia Podrabinek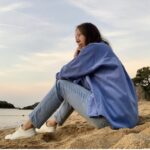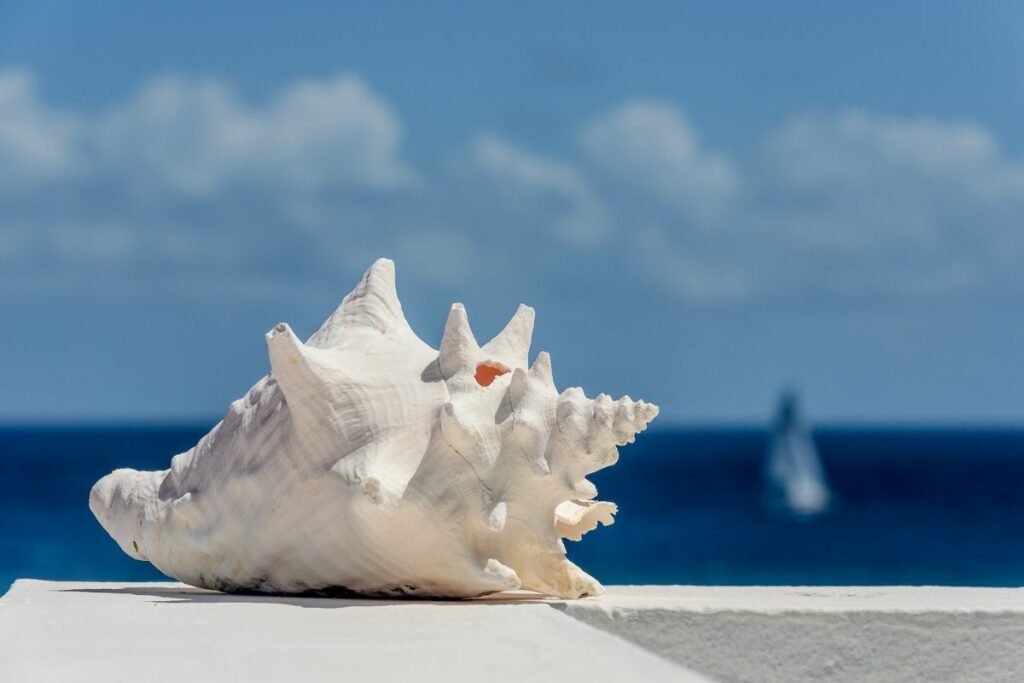 You've just stumbled upon the ultimate guide to Shell Island! A lot of people don't know of this gem nestled off the coast of Panama City Beach, Florida. It's a paradise that offers pristine beaches, clear blue waters, and a bunch of wildlife.
Whether you're a thrill-seeker or a nature lover, Shell Island will give you a truly unique adventure. So, let's dive into the wonders of this island and find out why it's a must-visit destination.
---
Key Takeaways
Shell Island is an undeveloped barrier island off the coast of Panama City Beach, Florida, known for its clean beaches, clear waters, and diverse wildlife.
The island is accessible only by boat, with options including the official Shuttle, private boat rentals, and water taxis.
Shell Island offers a range of activities, from swimming, snorkeling, and fishing, to hiking, shell hunting, and wildlife viewing.
There are no facilities or concession stands on the island, so visitors need to bring enough food, drinks, and other essentials.
Nearby Panama City Beach offers a range of accommodation options and a variety of restaurants and bars.
The best times to visit are in the spring and fall for milder temperatures and fewer crowds, or in the summer for warm weather and water activities.
---
Why Visit Shell Island?
Why should you visit Shell Island? Well, imagine stepping onto a 7-mile stretch of pristine, white sandy beach. Couple that with the emerald waters of the Gulf of Mexico on one side and the tranquil St. Andrew Bay on the other and you have the recipe for ultimate relaxation. This is Shell Island, an unspoiled beauty right off the coast of Panama City Beach.
Unlike many other tourist destinations, Shell Island is an undeveloped barrier island. This means you'll be able to connect with nature in its purest form. It's honestly one of the best places to escape the hustle and bustle of city life and enjoy the tranquility that only an undeveloped beach can offer.
The island is a very popular spot for wildlife enthusiasts because it's an easy place to spot bottlenose dolphins frolicking in the water, sea turtles making their way to the sea, and many different bird species soaring in the sky. The island also offers a lot for the adventurous. From snorkeling, and fishing in the abundant sea, to hiking through the island's natural landscape, there's something for everyone.
And let's not forget about the shells! It's not called "Shell Island" for nothing. You'll find the soft sands littered with moon snails, conch shells, and much more, which is why shell hunting is a favorite activity among visitors.
How to Get to Shell Island
Getting to Shell Island is part of the fun. Here are the options:
Ferry services
The most popular way to reach the soft sand of Shell Island is by using the official Shell Island Shuttle from St. Andrews State Park. The shuttle runs daily in the spring, summer, and early fall. The round-trip fare is around $20 to $30 for adults and $15 to $20 for children. The shuttle leaves every half hour and the ride to the island takes around 15 minutes.
Private boats
If you don't like the idea of rubbing shoulders with strangers, then renting a pontoon boat is a good option. Several local marinas offer boat rentals, but prices will depend on factors like the type of boat you want and how long you want it for. For example, renting a 50 HP pontoon for half the day will cost you around $200 to $300, whereas a 115 HP boat will cost you $350 to $600 to rent for the whole day.
This option can be pricey but it gives you the flexibility to explore at your own pace, plus most boats can take around 10 people at a time, so there will be more than enough space onboard. Be sure to check the operating hours for boat rental services beforehand.
Water taxis
Water taxis are a quick and stress-free way to get to Shell Island. They operate on flexible schedules and can be a good option if you're traveling in a group. Prices vary, so it's best to check with the service provider for the most accurate information. But, you can typically expect to pay $25 to $50 per person.
Best Time to Visit Shell Island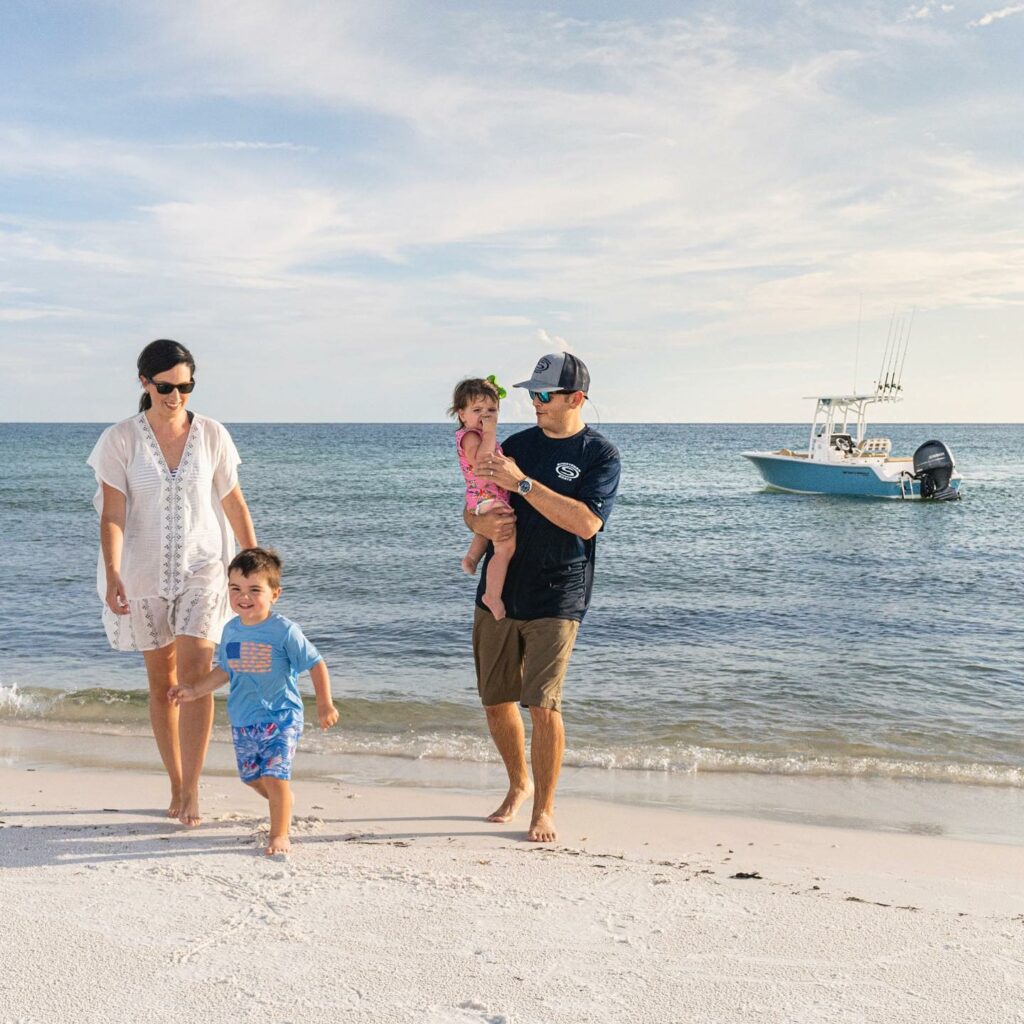 Now, when to visit Shell Island? Well, that depends on the experience you're looking for there. If you want warm weather and don't mind a bit of a crowd, then I'd go in summer. During this time, the island will be buzzing with visitors, plus the water will probably be at its best swimming and snorkeling.
But, if you want a more calming experience and milder temperatures, I'd suggest going in spring or fall. Weather is generally comfortable during these seasons, there's likely to be fewer crowds, and you'll be able to enjoy the island's natural beauty in relative peace.
For those interested in wildlife, especially dolphin spotting, the early morning hours are generally best. Dolphins tend to be most active during this time, providing an unforgettable experience.
With this, you also have to consider that Shell Island is only accessible by boat, and the schedules may vary depending on the season. Always check the ferry or boat rental schedules ahead of your visit.
How Much Does it Cost to Visit Shell Island?
Visiting Shell Island itself won't cost you a thing but getting there and enjoying certain activities can come with costs. The most common way to reach the island is by boat. If you don't have your own, you can rent one or use a shuttle service.
The official Shell Island Shuttle from St. Andrews State Park costs around $20 to $30 for adults and $15 to $20 for children for a round trip, infants can travel for free. Boat rentals can vary a lot depending on the type of boat and how long you'll need it for but you can expect to pay anywhere from $30 to $50 per hour.
If you want to do some snorkeling, you may have to rent equipment unless you bring your own. Snorkel gear rental generally costs around $10 to $20.
Remember, Shell Island is undeveloped, which means you won't find any restaurants or shops there. So, you'll want to pack your own food and drinks, which will add to your overall costs, depending on how much you need.
Shell Island's Natural Beauty
Shell Island shows just how good of an artist mother nature can be. It's a place where untouched landscapes and diverse wildlife meet to create something truly breathtaking.
The island stretches over seven miles, with the Gulf of Mexico on one side and the calm St. Andrew Bay on the other. The surrounding waters create an amazing contrast that you can't help but photograph.
You'll be blown away when you see the beaches. They've got soft sand that feels like powdered sugar under your feet. Be careful not to step on all the shells though, trust me, there are a lot!
And then there's the backdrop of ghost crabs, turtles, and bottlenose dolphins which you can see playfully leaping in the water.
The combination of all these elements makes Shell Island an incredibly captivating experience.
Best Things to Do at Shell Island
Here are the best things to do on Shell Island, Florida.
Exploring the St. Andrews State Park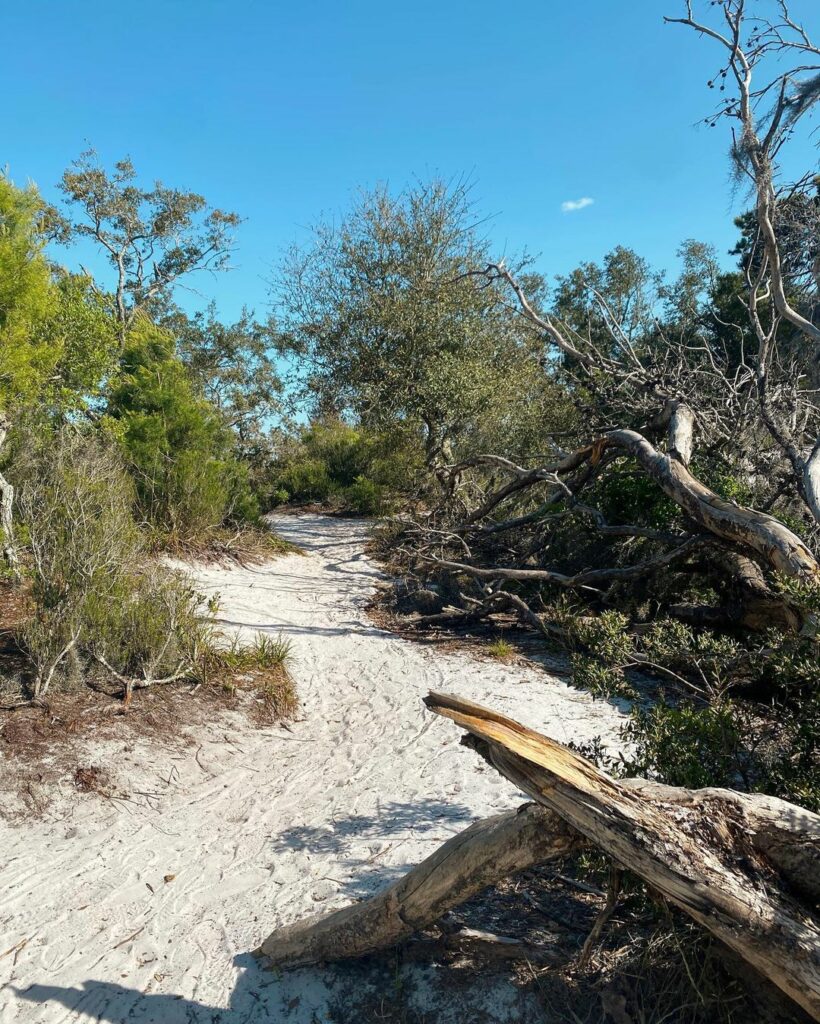 St. Andrews State Park is a haven for nature lovers located on the west end of Shell Island. You can hike the trails, spot wildlife, or simply just admire how beautiful the park is. The best time to visit is in the morning or late afternoon when the park is less crowded.
Price: $8 (Per vehicle)
Best time to do it: Morning or late afternoon
Swimming
The warm waters of Shell Island are perfect for swimming. Whether you're a seasoned swimmer or just want to take a cool dip, the island's beaches offer a safe and enjoyable swimming experience.
Price: Free
Best time to do it: Morning or late afternoon
Snorkeling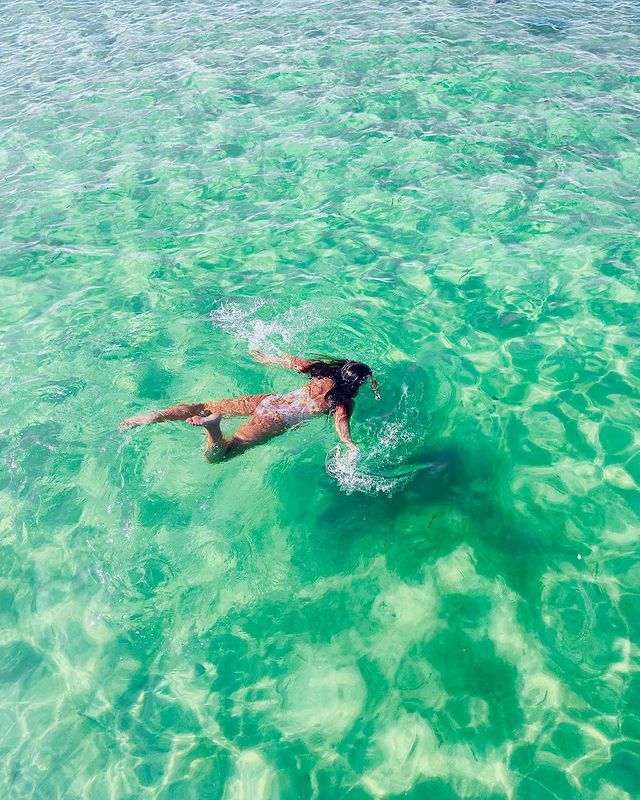 One thing you absolutely need to do is dive into the underwater world of Shell Island. The clear waters are full of tropical fish and other marine life that you've probably never seen before. Equipment can be rented from local vendors.
Price: $10 to $20 (Equipment rental, per day)
Best time to do it: Morning
Fishing
Shell Island is a great spot for fishing. Whether you're a seasoned angler or a beginner, you can cast your line and try your luck at catching a variety of fish species.
Price: Free or $20 (Equipment rental)
Best time to do it: Early Morning or late afternoon
Hiking
Explore the island on foot by taking one of the many hiking trails. You might have to wake up early to really enjoy this one but you'll be rewarded with stunning views of the island and its wildlife.
Price: Free
Best time to do it: Early morning
Beaches
Sometimes it's best to just stick to the basics; relax on the beach and do nothing at all. Find a quiet spot on the beach, lay back, and let the sounds of the waves relax you.
Price: Free (Excluding travel to Shell Island)
Best time to do it: Anytime
Shell hunting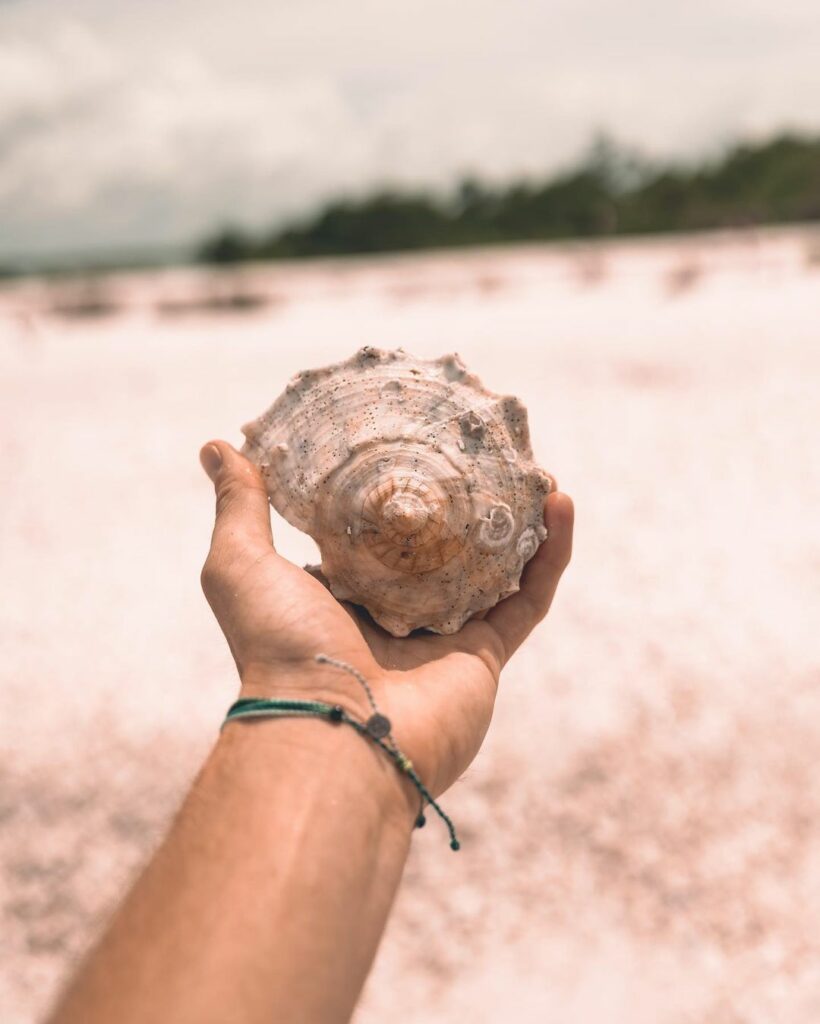 The island is named for its abundance of shells, like sand dollars. Take a leisurely stroll along the beach and see what treasures you can find.
Price: Free
Best time to do it: Anytime or particularly after a storm when new shells wash ashore
Wildlife Viewing
Shell Island is home to a variety of wildlife, including dolphins, turtles, and a variety of bird species. Keep your eyes peeled and your camera ready!
Price: Free
Best time to do it: Early morning or late afternoon
Sunset Cruise
End your day with a sunset cruise. As the sun sets, the sky has hues of orange, pink, and purple, creating a jaw-dropping spectacle.
Price: $25 to $50 (Per person)
Best time to do it: Evening
White Sand Beach
Spend some time on the island's iconic white sand beach. It's the perfect place to relax, soak up the sun, and snap some cool pictures.
Price: Free
Best time to do it: Anytime
Dolphin Tour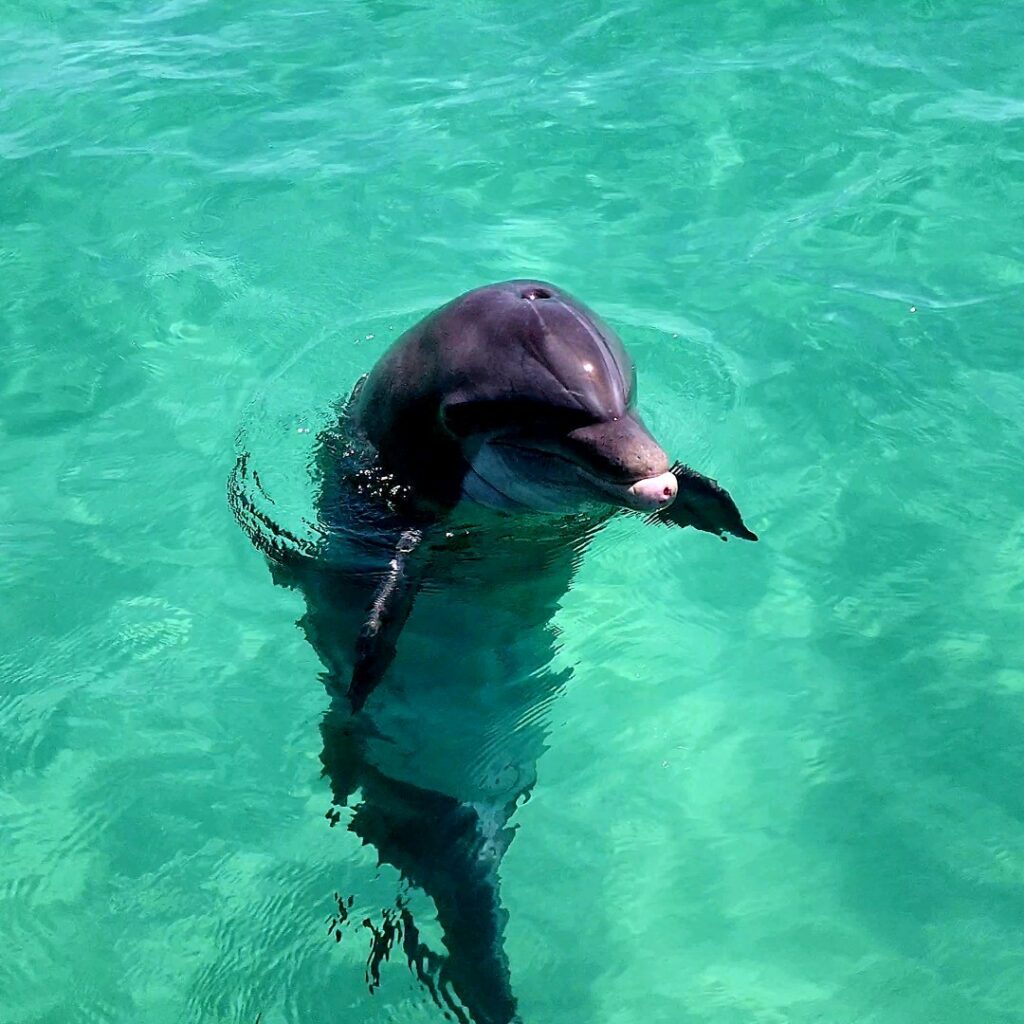 Join one of the dolphin tours for a chance to see these playful creatures up close. It's a family-friendly activity that's sure to create long-lasting memories.
Price: $50 to $100 per person
Best time to do it: Morning
Rent a boat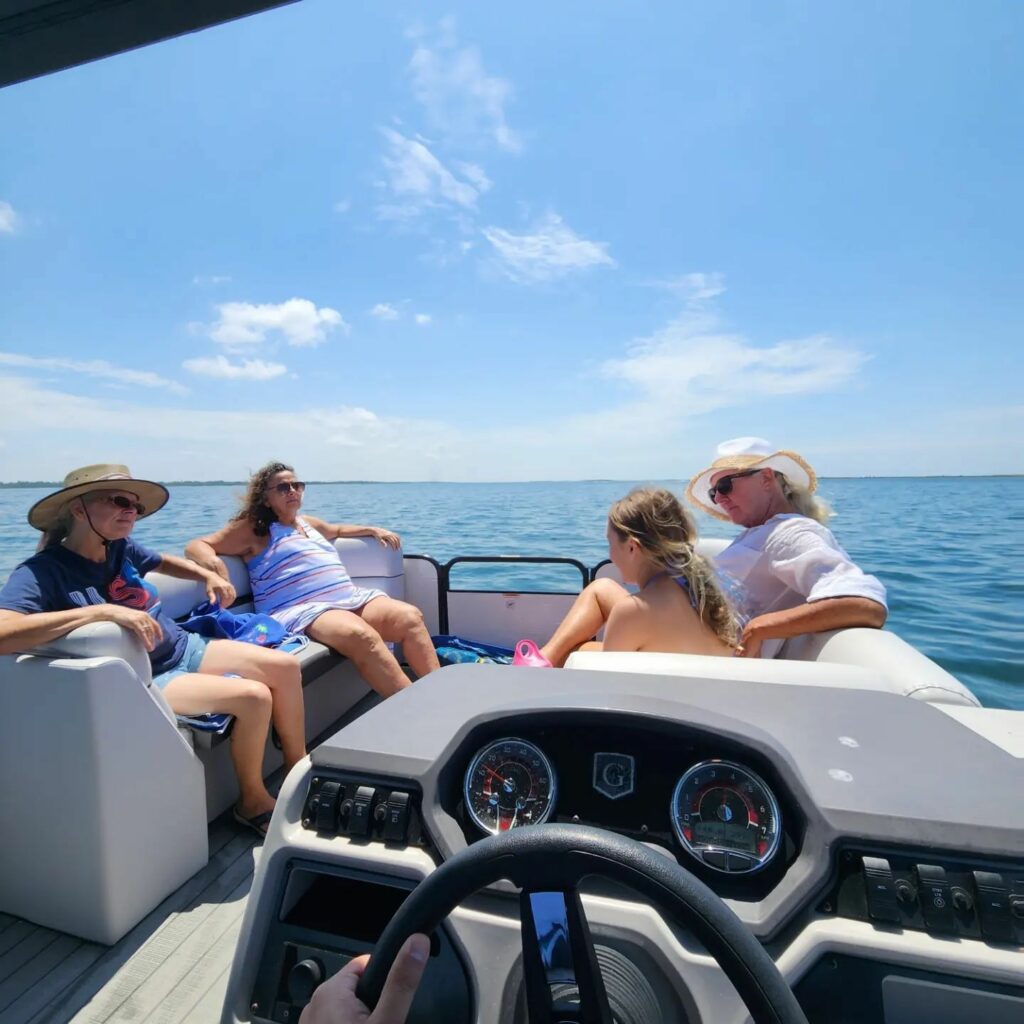 I'd highly recommend exploring Shell Island at your own pace by renting a boat. You can navigate the waters around the island, find secluded spots, and enjoy the freedom of the open sea.
Price: $100 to $600
Best time to do it: Morning
Kayaking
Paddle your way around the island on a kayak. It's a fun and active way to explore the island's coastline and get up close to its marine life.
Price: $20 to $30 (Per hour)
Best time to do it: Morning
Jet skiing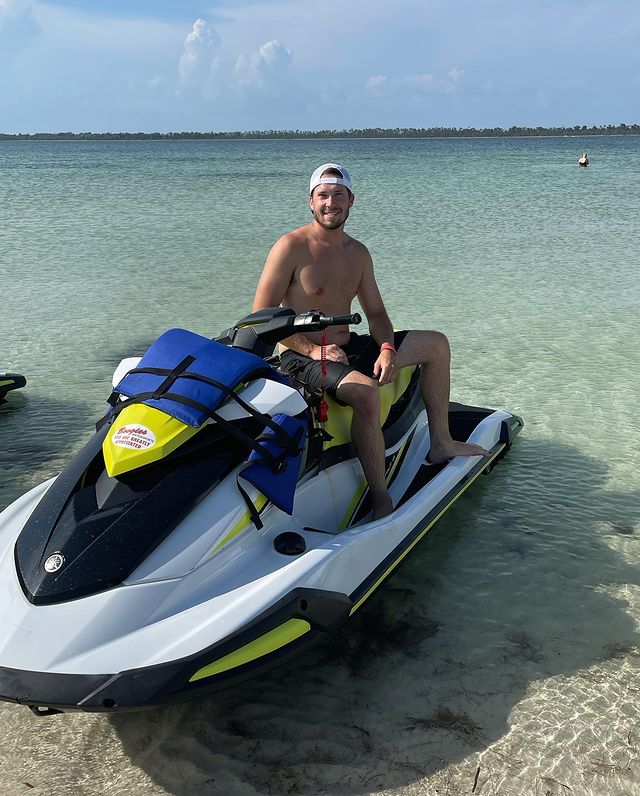 For a dose of adrenaline, rent a jet ski and zip around the waters of Shell Island. It's a thrilling way to explore Shell Island.
Price: $50 to $150 (Per hour, deposit may be required)
Best time to do it: Morning
Biking
Rent a bike or bring along your own to explore the island on two wheels. It's a fun and eco-friendly way to get around and see the sights. I'd recommend renting, as taking your own will be a lot of admin.
Price: Free (Own bike), $10 to $20 (Equipment rental, per hour)
Best time to do it: Morning or late afternoon
Paddling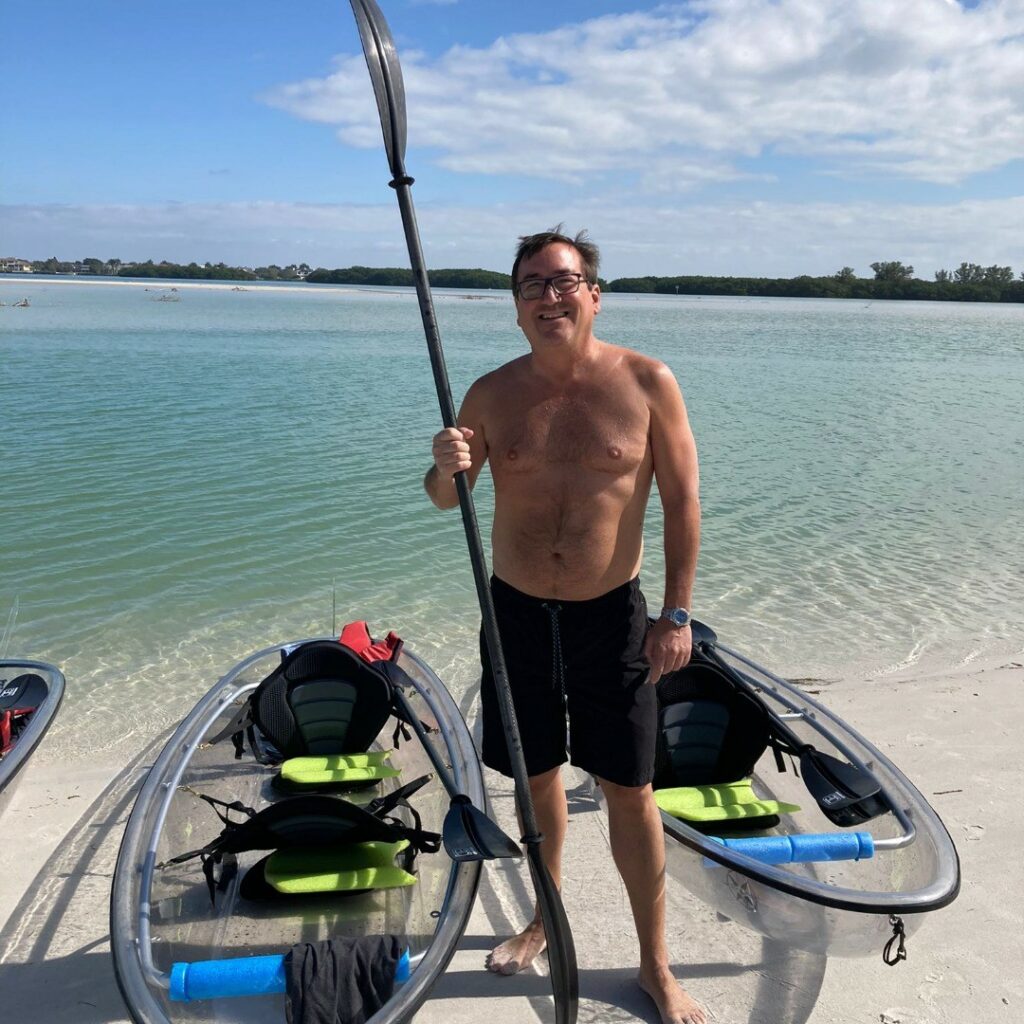 Try stand-up paddleboarding. It's challenging and you'll probably fall a lot if your balance is anything like mine but it's a fun water activity overall. It's a great way to explore the island's calm waters and get a full-body workout.
Price: $20 to $30 (Per hour)
Best time to do it: Morning
Rent a private luxury yacht
For those who like a touch of luxury, why not rent a private yacht? You can cruise around the island in style, enjoy gourmet meals, and take in stunning views with your friends and family.
Price: $350 to $1000
Best time to do it: Anytime
Food and Drink
Shell Island doesn't have any options for food or drinks, so here are some nearby places that are worth checking out:
Best Restaurants
Firefly: Known for its sophisticated dining and seafood specialties.
Dee's Hang Out: A casual spot serving delicious Southern and Cajun cuisine.
Saltwater Grill: Offers a variety of seafood dishes in an elegant setting.
Runaway Island: Beachfront dining with a menu full of fresh, local seafood.
Sharky's Beachfront Restaurant: Famous for its seafood and stunning beach views.
Best Bars
Tootsie's Orchid Lounge: Enjoy live music and a vibrant atmosphere.
Pineapple Willy's: A beachfront bar known for its tropical cocktails.
Schooners: Dubbed the "Last Local Beach Club", it's a favorite among locals.
Dat Cajun Place Cafe: Offers a variety of drinks and Cajun specialties.
Newby's Brew & Booze House: Known for its wide selection of craft beers and live music events.
Tips for packing your own picnic
Food: Non-perishable items like sandwiches, fruits, and snack bars are usually the best to take. Avoid foods that melt or spoil easily.
Drinks: Hydration is important when you're in the blazing Florida sun. Pack plenty of water and you can also bring other refreshments like juice boxes or iced tea.
Cooler: Keep your food and drinks cool and fresh with an insulated cooler. Be sure to throw some ice in there too.
Utensils: Don't forget reusable plates, cups, and cutlery. Make sure you don't take too many and that nothing blows away while you're enjoying yourself. It might also be wise to bring a portable picnic table as there are no picnic tables on the island.
Cleanup: Bring a trash bag to pack out any waste, as there are no trash cans on the island.
Accommodation
Because there are no places to stay on Shell Island itself, you'll have to look at the options in Panama City Beach. Here are three suggestions:
Seahaven Beach Hotel (Budget): This beachfront hotel offers basic but comfortable rooms and nice ocean views. It's a great value-for-money option, with amenities like an outdoor pool, beach access, and an on-site restaurant. It's just a short drive from the marinas where you can catch a boat to Shell Island.
Holiday Inn Resort Panama City Beach (Midrange): You can't go wrong with a Holiday Inn. This particular one offers a balance of comfort and convenience. It features rooms and suites with private balconies, multiple dining options, and a lot of recreational activities. Its location on the beachfront makes it a great place to start before exploring Shell Island.
Sheraton Panama City Beach Golf & Spa Resort (High-end): For a luxurious stay, this resort is one of the best options. It offers well-equipped rooms, a private beach, a state-of-the-art gym, a full-service spa, and a golf course. The resort also offers a shuttle service to Shell Island, making it a convenient choice for visitors planning to spend a lot of time exploring the island.
Travel Tips
Safety First: Like I said, the island has no lifeguards, so always be cautious when swimming or snorkeling. So, avoid swimming too far from the shore and swimming completely alone.
Pack the essentials: Once again, Shell Island is undeveloped, there are no stores or concession stands there. Be sure to pack enough food, water, and other essentials like sunscreen, beach towels, bug spray, and a beach umbrella.
Clean up afterward: To help keep Shell Island open to the public, always ensure you carry out any trash you bring in. Bear in mind, there are no trash cans on the island.
Check the weather: Florida weather can change pretty quickly, especially during the summer months. Check the forecast before you go and be prepared for sudden changes.
Respect the wildlife: Always observe the animals from a safe distance and never feed or disturb them.
My Personal TOP Places on Shell Island
My trip to Shell Island was nothing short of magical. It was a lot of fun but two experiences particularly stand out.
The first one is the water but more specifically the dolphin tour. There's something incredibly humbling about being in the presence of these intelligent creatures in their natural habitat. We set out on a calm, sunny morning when the sea was a brilliant shade of emerald. As we neared the island, we were greeted by a large pod of dolphins.
Watching them leap out of the water, their silhouettes being illuminated by the Florida sun, was the stuff of movies!
The second was the "children's pool," as the locals call it. Don't let the name fool you though, these calm, shallow waters on the bay side of the island are great for all ages. It's a fantastic spot for swimming, snorkeling, and just relaxing in the water.
When I went, the pool was surrounded by soft sand and lined with a variety of seashells, so I decided it was the perfect place for a beach picnic. The tranquility of the pool, coupled with the stunning views of the bay, made it a slice of paradise.
For me, these experiences captured the essence of Shell Island- a place of natural beauty, serenity, and unforgettable wildlife encounters.
Conclusion
Shell Island is a treasure trove of natural beauty, adventure, and peace. Its unspoiled beaches, clear blue waters, and diverse wildlife make it a must-visit destination for anyone in or around Florida.
Whether you're snorkeling, spotting dolphins on a boat tour, or simply relaxing on the soft white sand, Shell Island offers a unique experience that'll be hard to forget.
Remember, the island is undeveloped, so plan ahead and come prepared. Respect the wildlife, leave no trace, and embrace the serenity and beauty that Shell Island has to offer.
No matter if you're planning a day trip or a longer stay in Panama City Beach, a visit to Shell Island is a journey worth taking. So pack your bags, set sail, and get ready to explore this slice of paradise off the Florida coast – Shell Island is waiting for you!
Frequently Asked Questions
How long is the boat ride to Shell Island?
The length of the boat ride to Shell Island can vary depending on your departure point and the type of boat. For example, if you're taking the official Shell Island Shuttle from St. Andrews State Park, it's a quick 15-minute ride. But, if you're renting a pontoon boat or water taxi, the journey might take a bit longer. Always check with your boat rental or shuttle service for exact times.
If using a private boat, before you set off to shell island Florida, map your route to avoid any strong currents, as these could slow you down.
Can you swim at Shell Island?
Absolutely! You should definitely swim at Shell Island because it's well known for its clear emerald waters that are warm for most of the year. You can swim on either the Gulf Coast side or the Bay Side of the island. Bear in mind, there are generally no lifeguards on duty, so always make sure to be safe and never swim alone or too far from the shore.
When did it snow in Florida last?
The last time snow actually reached the ground and built up in Florida was 46 years ago in 1977. But, there were reports of light snowfall in 2021 in Walton County in the Florida Panhandle. Because of Florida's climate snow is a very rare occurrence, especially in Panama City Beach, where Shell Island is located.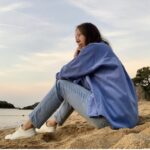 Hello, my name is Nadia.
I usually write about traveling (there are so many places to fit all the lifestyles), relocation (finding a job overseas or moving without losing an income), and living in a foreign country (adapting to a different culture and mentality). Follow me on Twitter, Facebook, Instagram, or LinkedIn!
This post might include some affiliate links. If you make a purchase through these links, I may earn a small commission at no additional cost to you. I appreciate it when you use my links to make purchases.