33 Things to Do in Nice, France in 2023: A Complete Guide to the Top Attractions
Nadia Podrabinek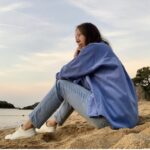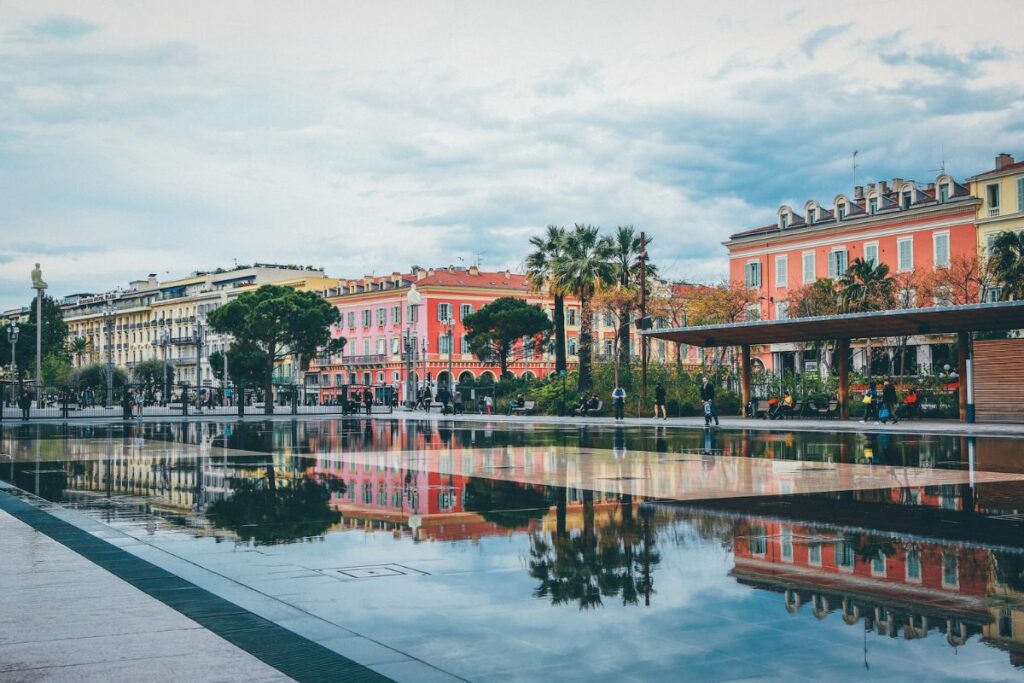 Looking for a Nice time?
Maybe it's a simple vacation to get away from the hustle and bustle of your 9-5, or your romantic honeymoon destination of choice. Either way, you may be wondering: What are the best things to do in Nice, France?
From the narrow streets of the flower market to day trips to Castle Hill, we've got all the insider information you'll need. And that includes traveling tips, the best local cuisine to tease your palette, and more!
Your Southern France trip is about to get all kinds of Nice!
---
Key Takeaways
The French Riviera is the ultimate day-trip spot for water activities.
The Promenade des Anglais is worth cycling, and the beaches are private.
Mont Boron is the ultimate hike in Nice.
Matisse Museum is great for history buffs.
Socca is a must-try food in Nice.
---
A Map of Things to Do in Nice, France
My Experience in Nice
The first thing I did on my trip to Nice, Southern France, was head to the iconic Promenade des Anglais for a stroll as the sun sunk; it was just a stone's throw away from my accommodation.
The sky was painted in brilliant hues of orange and pink. The rest of my trip flew by before my eyes; I wished I'd planned on staying for longer than three days.
I spent a day exploring the streets of Vieux Nice, taking in the vibrant culture and the scent of freshly baked pastries from some authentic French restaurants. I took the journey up to Castle Hill, and the view was more than worth it!
Once you've figured out what to do in Nice, France, make sure you have enough time to do it!
Key Areas in Nice
Old Town (Vieux Nice)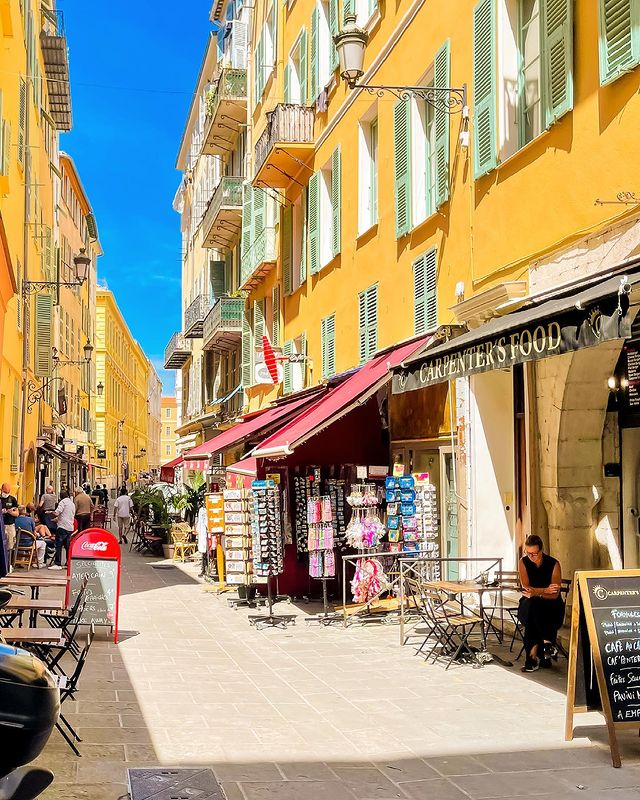 Old Town is just under Castle Hill, and filled with fun things to do. It stands out for its historical monuments, local art, and charming restaurants. It's a walking town; take your time exploring the central green square, church, and marketplace. There's a flea market every Monday, and I recommend trying some traditional Socca while you're there.
Gambetta
This is where all the best beach things to do in Nice are; a relaxed neighborhood, the Promenade des Anglais, and the famous Hotel Negresco. The Masséna Museum is nearby, and the perfect place to reflect on the history of Napoleon. If you walk along the Promenade des Anglais, you'll find the Jardin Albert I, a lovely garden for a stroll and to see some wonderful art.
Cimiez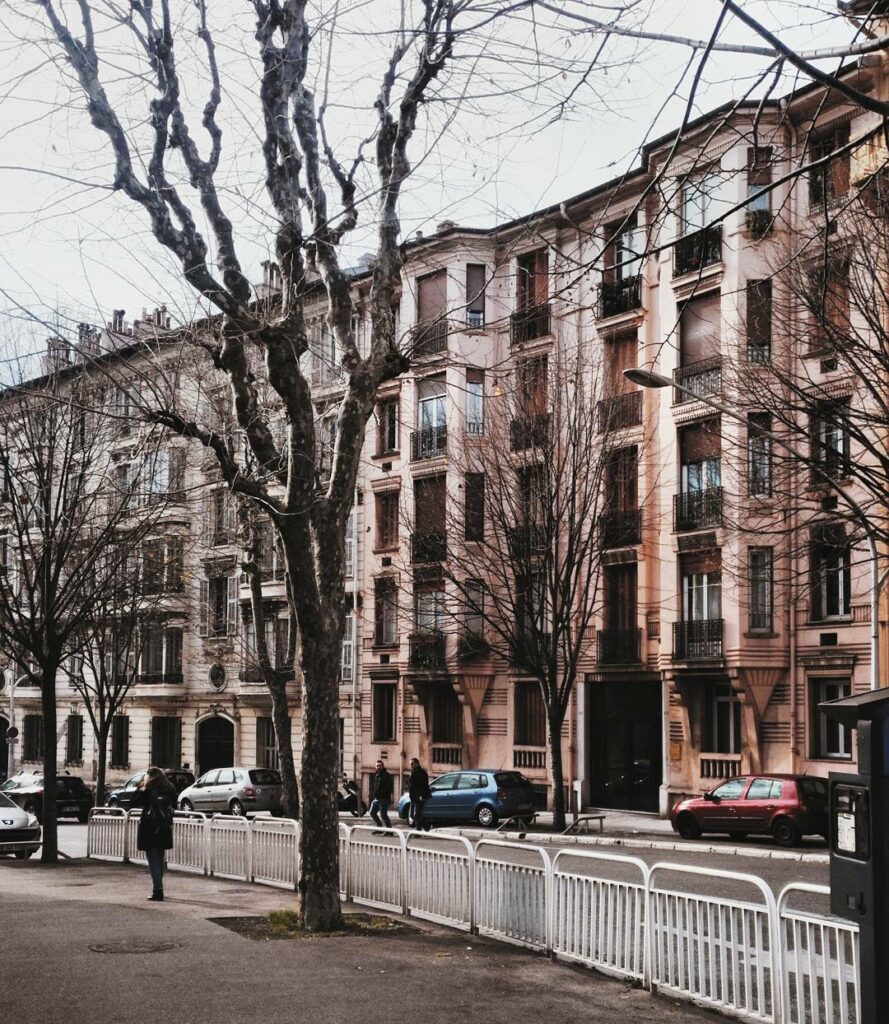 This hillside district is known for its Roman remains and the olive grove. Smack-bang in the center of Cimiez is the Boulevard de Cimiez where you can easily catch a local bus. You can even check out Excelsior Regina, where Queen Victoria used to rent rooms for her holidays by the French Riviera. In the center of Nice, you can still see the chocolate factory where she got her sweet cravings sorted.
Mont Boron
The Mont Boron Hill in Nice is where luxury truly hits the city. It's got insane views of the ocean, and some really fancy mansions and restaurants. One of these mansions is even owned by Elton John! At the top of the hill, you'll find Parc du Mont Boron and the old fort, Mont Alban. It's unfortunately closed, but still well-kept from the outside for the history buffs.
Best Things to Do in Nice
1. Visit the Matisse Museum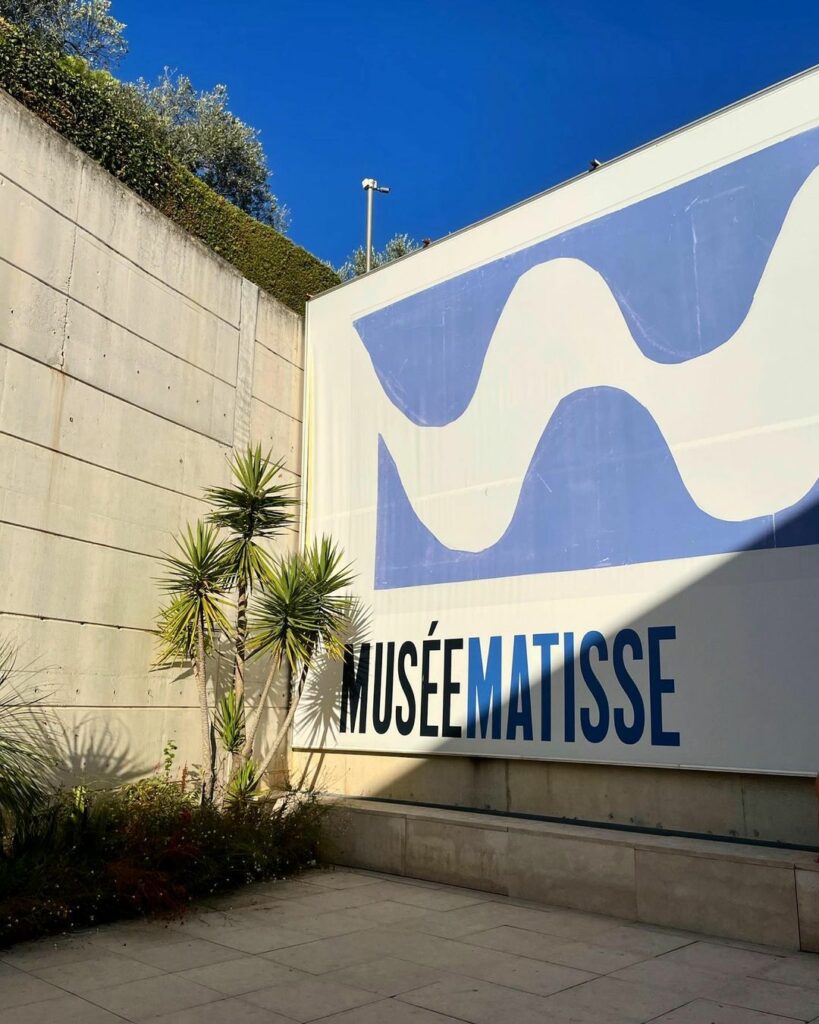 The Matisse Museum has one of the world's largest collections of works by Henri Matisse. You should plan a visit between July 6th and September 1st, 2023. They're offering a short guided tour that takes about 20 minutes with an exciting exhibition called "Matisse in the 1930s".
From June 23rd to September 24th, 2023, there's another event happening called "1953 – 2023. History of a collection." It's a themed display that dives into the fascinating journey of the museum's collection.
2. Stroll along the Promenade des Anglais
The Promenade des Anglais is perfect for a sunset stroll or early-morning bike ride. It has a fantastic cycling path if you're looking to get some exercise on your trip. If you happen to be around on the 18th of July 2023, you can even catch some musical acts.
Fun fact: the Promenade des Anglais also provides easy access to Castle Hill, the Old Town of Nice, and even the Massena Museum!
3. Explore the Old Town (Vieux Nice)
Nice's picturesque Old Town has an awesome 3-hour walking tour. The tour runs through Old Town, Port, and Castle Hill. With the view from the top of Castle Hill, you can see the crimson cloak of the buildings in Place Massena and the iconic bronze figure of Apollo.
Try the 3-and-a-half-hour food tour. Taste food along Place Masséna to the heart of the Old Town. You'll have a pro foodie guide to walk you through this culinary adventure on colorful narrow streets.
4. Visit the Nice Cathedral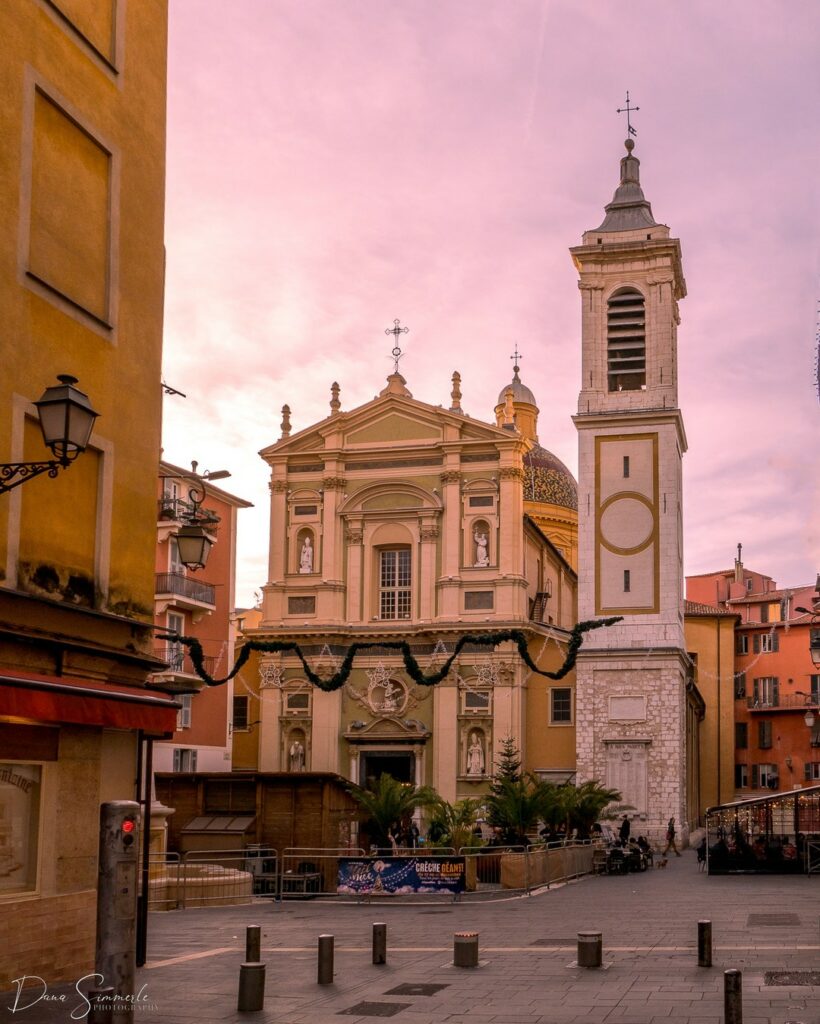 The Nice Cathedral is a beautiful church dedicated to Saint Reparata, Nice's patron saint, with incredible altarpieces and beautiful murals. Try the Cathedral and Old Town walking tour! You'll be guided by an expert through the breathtaking cathedral while learning about the rich history of Old Town.
5. Walk along the French Riviera in Villefranche
The Villefranche coastal walk in Nice is a lovely stroll along the edge of the french riviera, with some of that old-world charm.
Start at Villefranche and continue walking along the french riviera until you reach the end. Head up the stairs, and you'll see a small piece of land at the start of Beaulieu Beach on the Mediterranean Sea. Turn right and follow the trail to St. Jean to see the little and big Cap.
6. Cours Saleya Flower Market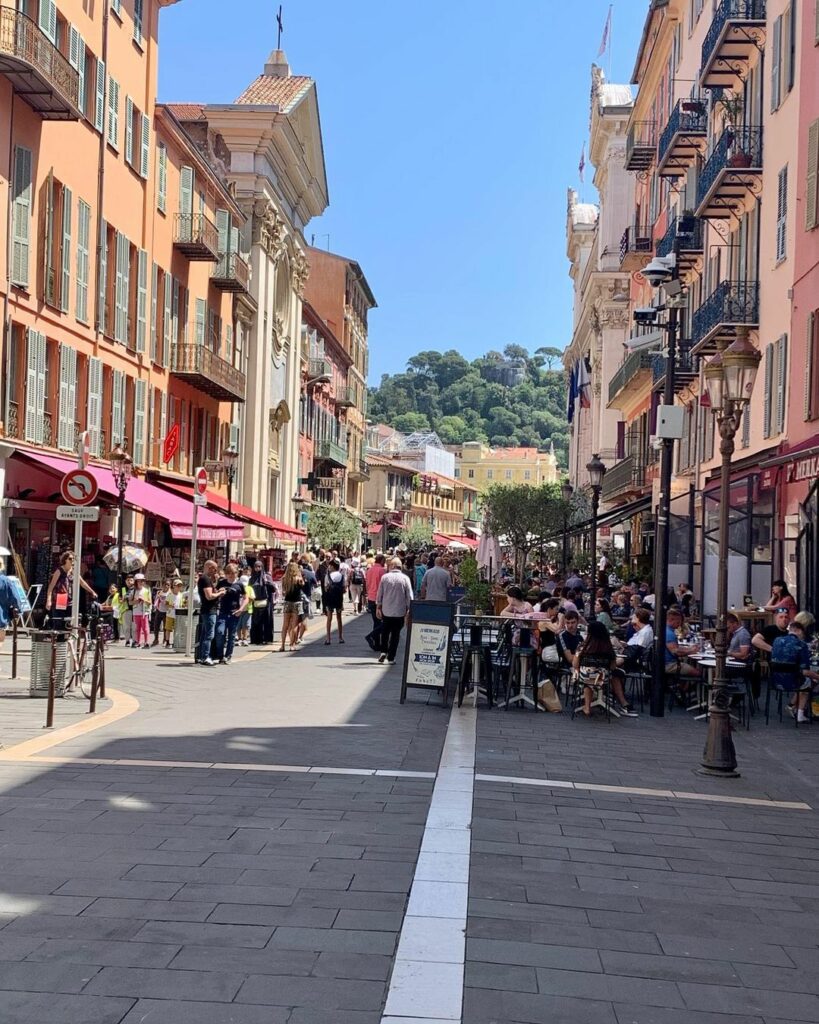 The market offers a gorgeous selection of fresh flowers, from romantic roses to friendly sunflowers. It's not just about flowers, though – it's basically a local flea market. You should definitely try the local spices and arts and crafts.
This is one of the most amazing things to do in Nice. You have to check it out when you visit Nice – add it to your day trips itinerary!
7. Nice Jazz Festival
Held annually since 1948, Nice's awesome jazz festival is ready to rock your world – or rather, gently soothe it with Jazz! The lineup for July 2023 is looking incredible, with awesome famous artists like Laurent Coulondre, Hiromi's Sonicwonder, and Dave Holland New 4Tet.
The festival is the first international jazz event with major significance. It's hosted on the French Riviera, too, so get ready for some great views – and some great tunes!
8. Saint-Jean-Cap-Ferrat Spa
Saint-Jean-Cap-Ferrat is a Côte d'Azur town. It's only a few kilometers away from Monaco and Nice! It's got tons of monuments and museums within walking distance of each other, so there is plenty to see and do.
If you need to work out your kinks after walking around Nice all day, the spa in Saint-Jean-Cap-Ferrat is a sanctuary of relaxation. The skilled therapists will pamper you with luxury treatments.
9. Villa Masséna Musée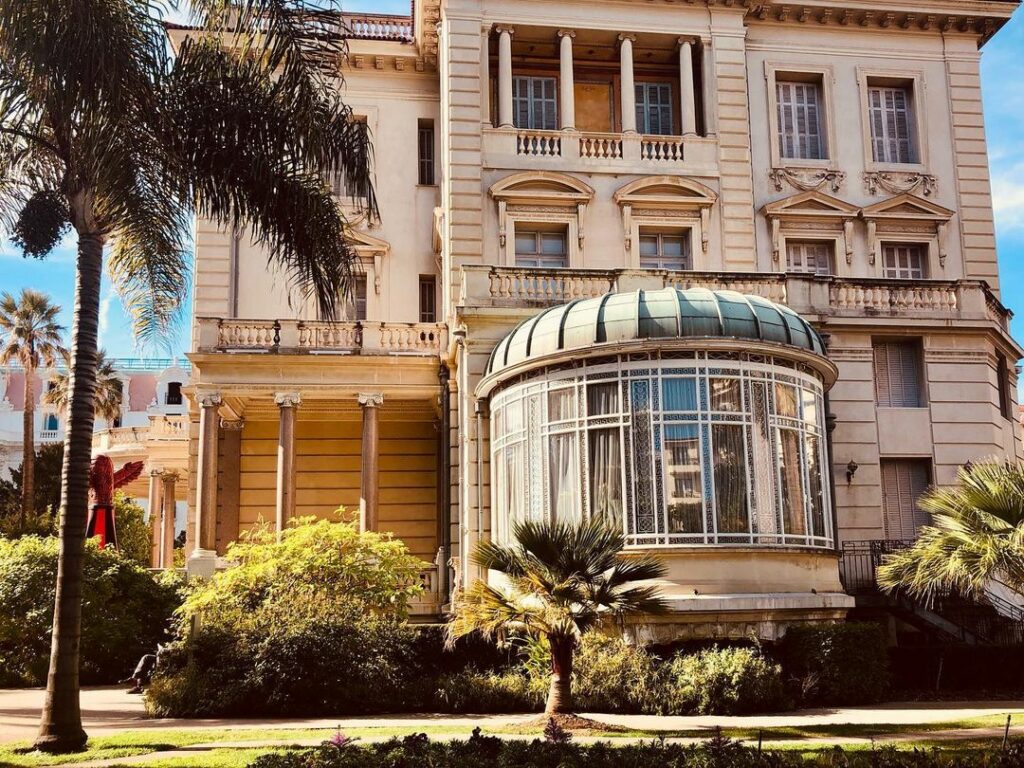 The Villa Masséna Musée is an exciting museum offering a little more insider info into the city's history and its link to Napoleon Bonaparte. Napoleon's death mask is one of the museum's important treasures. This version of Napoleon's death mask, known as the Arnott or Cannes version, is historically significant. It's a long-term loan to the Musée Masséna, giving you a direct link to French history.
10. Moderne et d'Art Contemporain
Having visited the Musée d'Art Moderne et Contemporain (MAMAC) in Nice, Southern France, I can vouch for its extraordinary collection. It's a contemporary art museum that exhibits an amazing collection of modern and contemporary art.
You'll find local talent and even some famous works from international artists. Exploring MAMAC was an inspiring experience that demonstrated the power of art to challenge ideas and push the imagination.
11. Nicolas Alziari olive oil mill
Nicolas Alziari is open Monday through Friday, and the mill is open from 9 a.m. to 12:30 p.m. and 2 p.m. to 8 p.m. The last morning visit is at 11:45 a.m. and the last afternoon visit is at 5 p.m.
You'll be taken through the many steps of the manufacturing process. The guided tour is free and available, whether you're alone or in a big group! After the tour, you'll be able to get some awesome samples.
12. Train des Pignes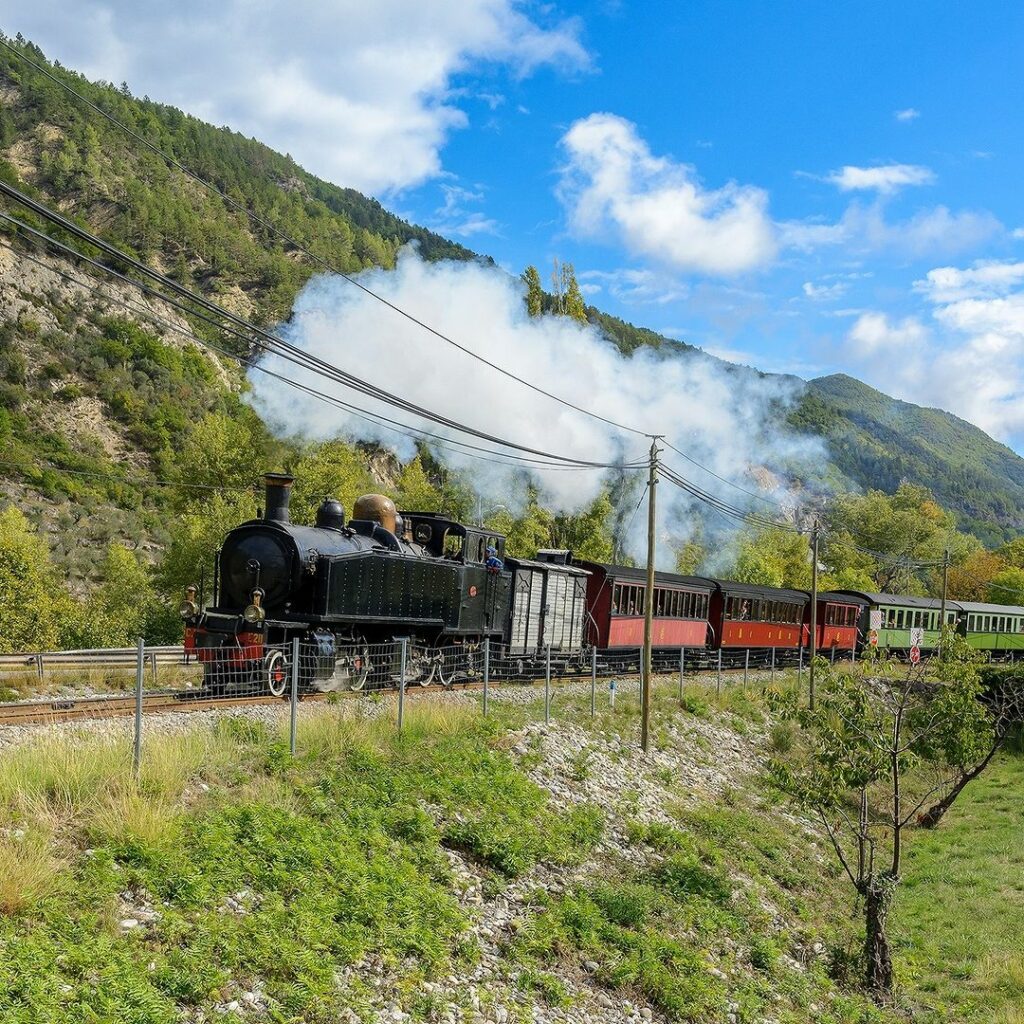 The Train des Pignes is a fun and easy way to experience the gorgeous Provence. You can leave on a fantastic tour as early as 7 AM with the option of a one-day return trip. Sit back and take in the amazing views as the train glides past lovely towns, palm trees, and stunning farmland. It's also a super safe day trip!
13. La Colline du Château
I stopped by La Colline du Château when I was in Nice, and I've got to say – the view is pretty unique! The best part is that it's free to access.
There's an elevator available, but I recommend taking the stairs outside. As you go up, the anticipation builds, and once you reach the top, the view of Nice will make you want to do it all over again, like it's the first time. So when you visit Nice, take your time exploring the best high-up views!
14. Parc Phœnix
Parc Phoenix is a great place for a picnic and super fun for you and the kids to check out the zoo animals. Let's also not forget the stunning Museum of Asian Art.
After checking out the park, grab some grub at the Cote Jardin pub. There's free entry for children under the age of 12 and a cheap admission cost of $4 – $7 (3 € to 5 €) for adults.
15. La Bulle – Le Bar à Jeux Niçois
This is the board game bar of Nice. You heard right – a bar with board games!
Get ready for some wholesome fun (but with alcohol!) This bar has a totally awesome toy library loaded with hundreds of games to share and play. I stopped by for a drink once and tried the Detective Club game with a friend – our imaginations ran wild!
16. Patisserie Canet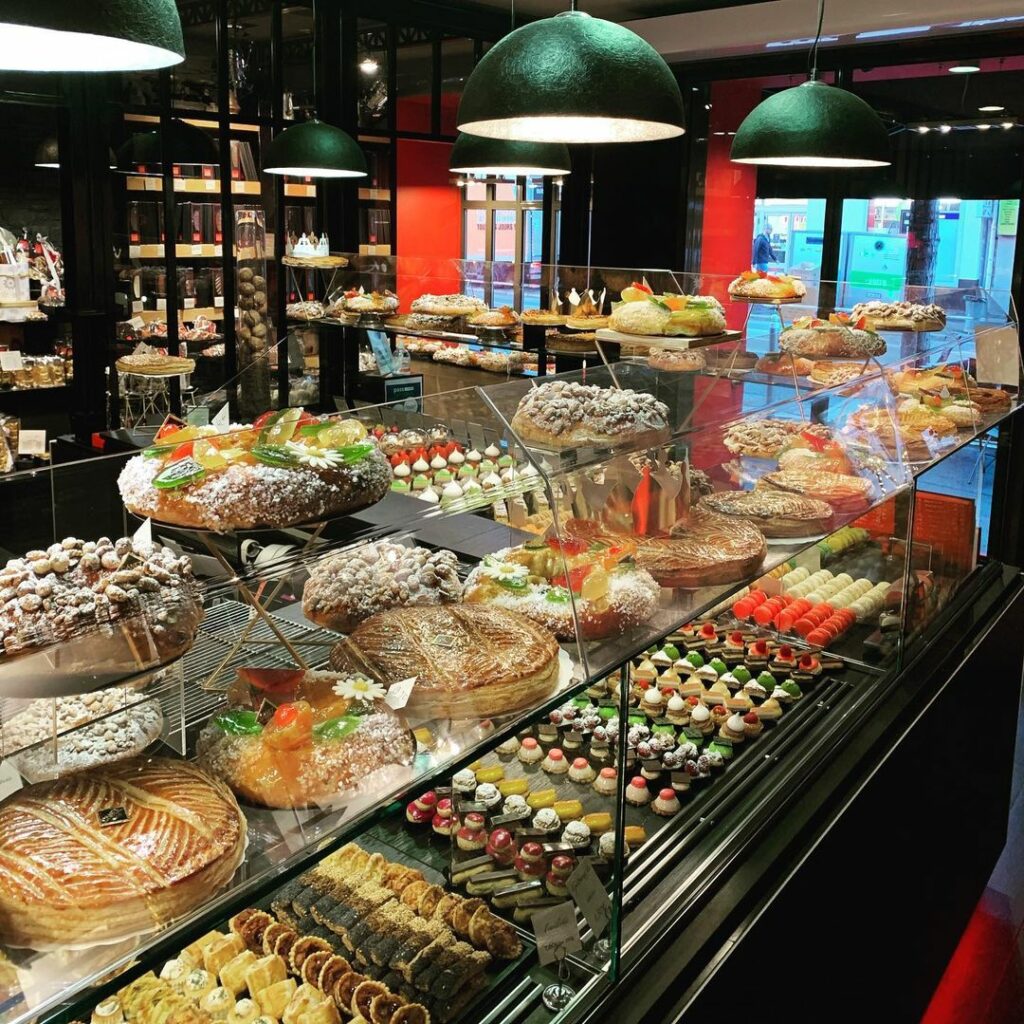 This tiny pastry spot brings some sweetness to Nice. You absolutely have to try their macarons – they're quite literally the best I've ever had. Even though the shop is pretty small, your tastebuds will look past the limited space.
17. Fort du Mont Alban
Coming back to our history buffs – the Fort du Mont Alban was built between 1557 and 1560. It was actually used as a form of defense for Nice during 1543, and yet, the fortress still stands. Put on your adventurer's cap and explore these ancient walls! It's open every Sunday for 24 hours.
18. CAP3000 shopping mall in Saint-Laurent-Du-Var
We've all got a bit of a shopaholic in us, right? You'll probably find some great souvenirs to take home for the family, and maybe even a whole new wardrobe!
The mall is open Monday-Saturday 8:30 AM to 9 PM, and 9 AM to 8 PM on Sundays.
19. Late-night bowling at Acropolis
Bit of bowling, anyone? This may seem like a regular activity you can catch at home, but have you ever been bowling at 2 AM? That's right! The Acropolis lanes are open 1 PM – 2:30 AM every day. Make it a late night, wear those shiny shoes, and bowl the night away.
20. Fenocchio ice cream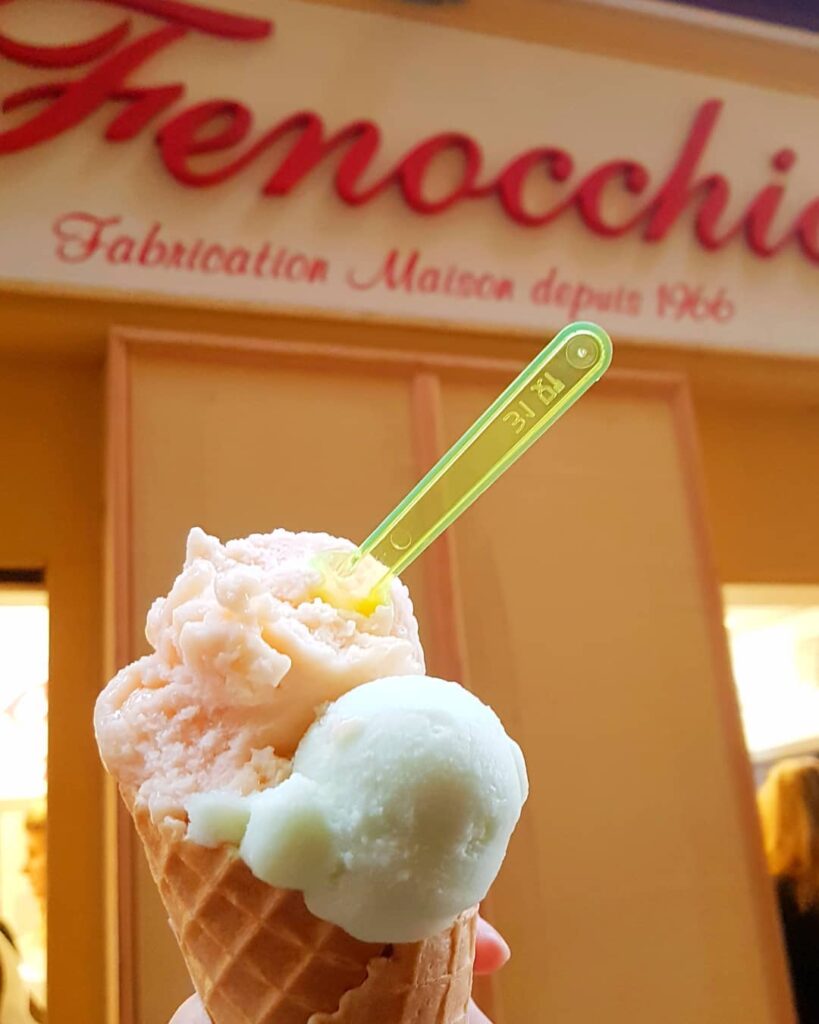 There's nothing like a good old-fashioned family-run ice cream place. What's even better is that this particular ice cream joint has been open since 1966 – it just goes to show that good ice cream never goes out of style!
With 94 flavors to choose from and the place running till midnight every night, you can satisfy that late-night sugar craving with a lot of prime choices.
21. Surfing on the French Riviera
Surfing at the French Riviera is pretty insane. The swell starts at 5-6 ft and can grow to be bigger than 10ft at the French Riviera! Make it a day trip to remember.
If a board alone isn't your vibe, the French Riviera also has options for kite surfing, windsurfing, and stand-up paddling. An average session can cost between $50 to $100, depending on how long you want to rumble for. Hitting the waves is one of the best things to do in Nice if you're looking for a fun outdoor experience.
22. Oysters and white wine at Cafe de Turin
Did someone say wine and dine? Café Turin serves an excellent combination of oysters and fine white wines. That way, you can take in the sea and get a slight buzz going! A meal for two can range between $60 to $80.
23. Socca at Chez René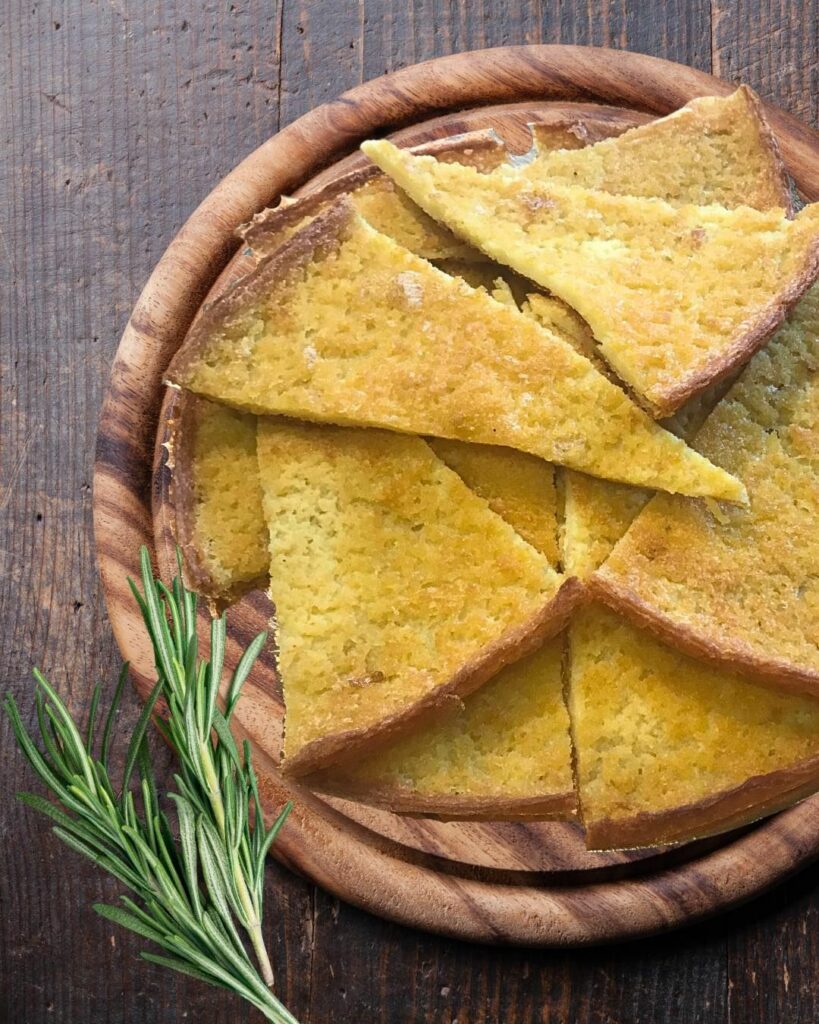 If you haven't heard about Socca yet, your life is about to change. Truly! Socca is a chickpea flour pancake – it's standard in Nice! It's crispy on the outside, and tender on the inside. You can get a great plate of socca at Chez René for only $10 a serving.
24. Cimiez Monastery
So you've got a wine and pancake buzz going, and now you're ready for a little spiritual buzz? The Cimiez Monastery will calm your soul (and maybe your stomach)! The ancient architecture and sense of stillness within the Nice culture is a great way to connect with history. Admission is free, and it generally closes by 7 PM.
25. Drink in the cave of Le Jonathan's
I bet you've never had a beer in an actual underground cave before. Just hop on down the ladder for a unique experience – it's going to feel great to share that photo on Insta! You can have a few drinks for only $10-$15 per person.
26. Hike Mont Boron via Parc Vigier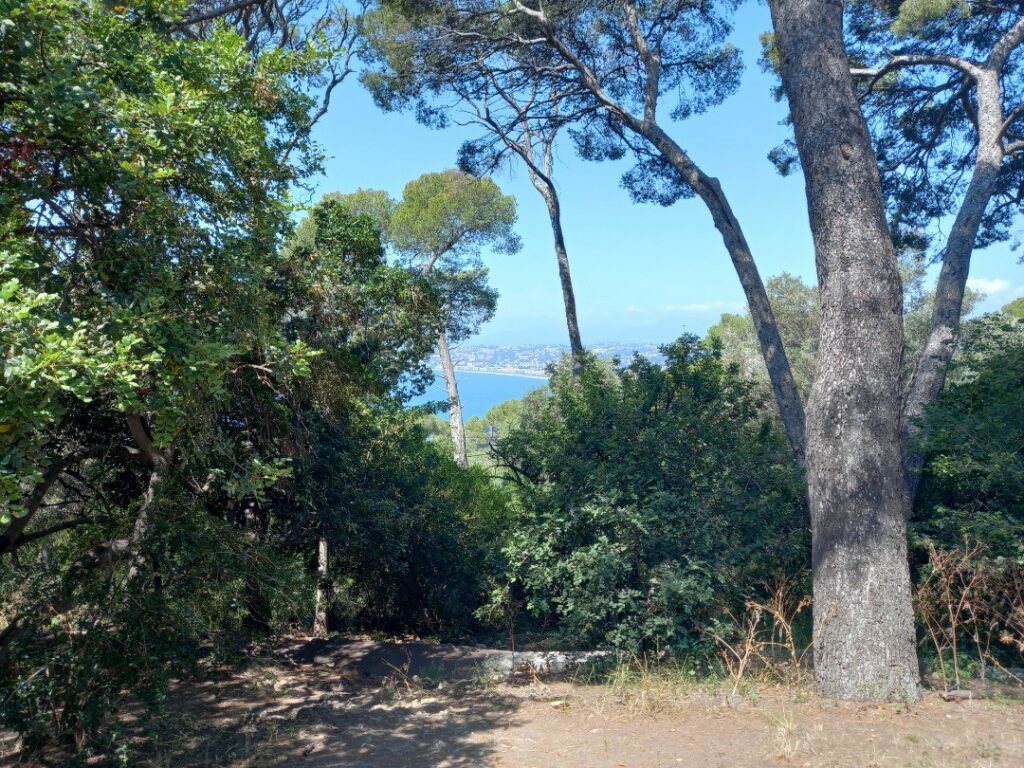 If you want to get a good workout in on your holiday, plus a great view, then add this free hike to your list of things to do in Nice. You get an amazing view of Nice and the Mediterranean Sea! Be warned – it takes around 1.5 to 2 hours to get to the top, so make sure you have some water and snacks.
27. City Segway tour
You can actually tour all the main attractions of Nice on an amazing Segway tour. It's a two-hour adventure, with a maximum of 8 people per tour. It'll cost around $65 a person, and you can easily book this online, too.
28. Boat Trans Cote d'Azur to Promenade Cotiere
You don't have to be a pro sailor to hit the water and enjoy this epic cruise. You'll get to see so much in just an hour, it'll blow your mind. Departures run between 11 AM and 3 PM, and you can expect to pay around $25 per person.
29. Relax on private beaches along Promenade des Anglais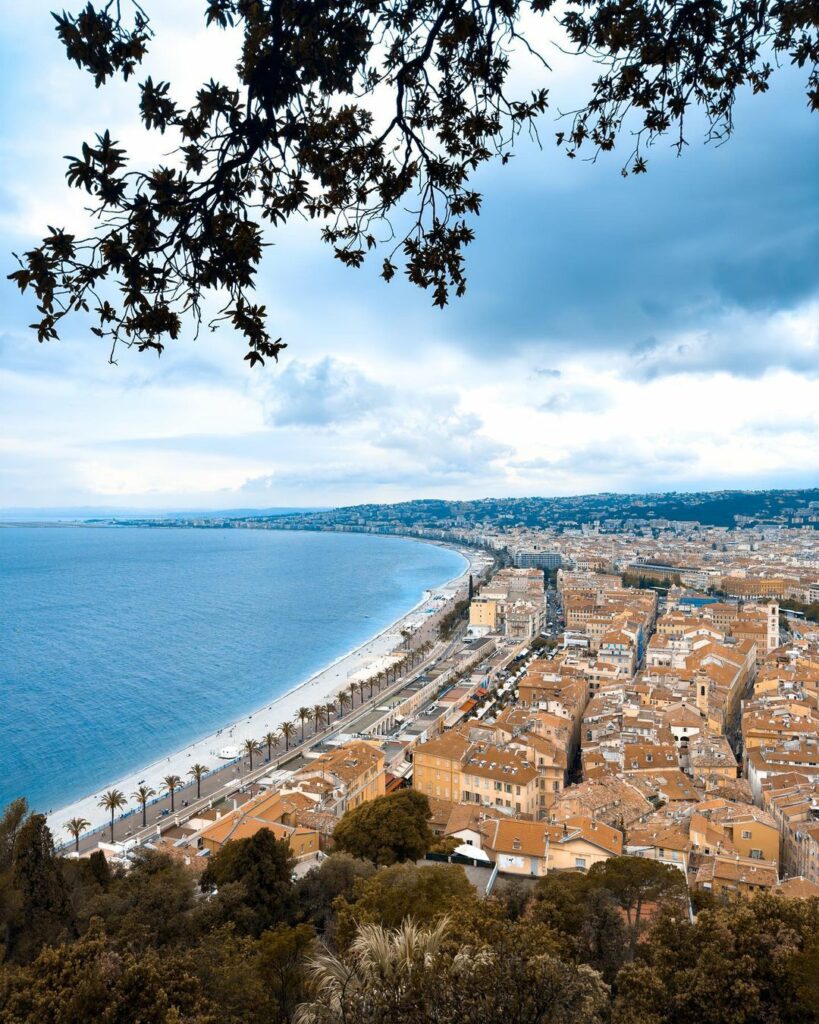 If you're looking for some intimate moments, the private beaches along the iconic Promenade des Anglais in Nice are a must. They've got some private beaches like Beau Rivage and Plages Ruhl to choose from. These beaches make for some incredible day trips for the whole family.
Slather on some sunscreen, chill out in loungers and sip on your favorite cocktail. We all deserve to bury our toes in some warm sand, and let's be honest – we need it!
30. The Nice Carnival
The Nice Carnival is an epic international event hosted in Nice every year – and this year was a biggie. Fear not, though, because next year is bound to get crazy! It usually runs from 10-26 February.
This is a super important winter festival in France, held on the Côte d'Azur. It's a whole two weeks of endless fun in Nice. The carnival parade and the flower parade are something you don't want to miss!
31. Villa Les Palmiers Gardens
This is a great garden escape if you're looking for a little time out. It's got a beautiful terrace to hang out on, stunning plants and flowers, and palm trees. It's also got a swimming pool!
32. Dance the night away at High Club
If you want to feel that beat all the way from your toes to your soul, this is the spot in Nice to let loose. They often have famous DJs playing, like Lil Jon and Steve Aoki. They're open every Friday and Saturday from 11.45 pm to 5.30 am.
33. Explore Lazaret Cave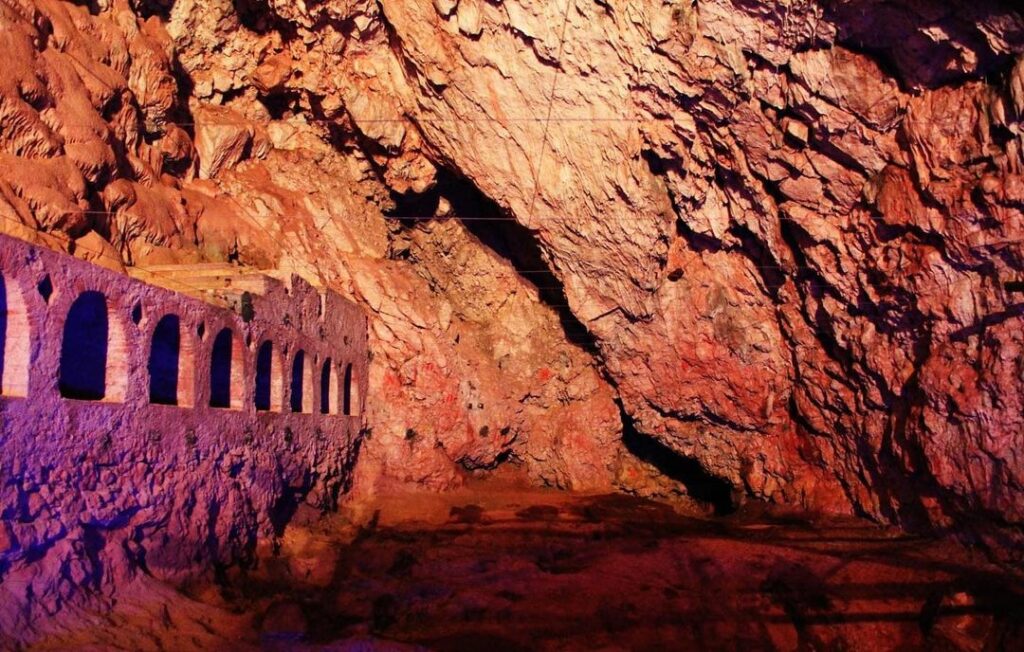 Here's another cave for you – but you probably don't want to have a drink at this one! It's an ancient cave, showing off one of the earliest signs of human life in Nice from thousands of years ago. Check out the awesome rock formations and imagine what life was like back then! Bet they didn't have caves to drink in. Or beer, for that matter.
2 Days in Nice Itinerary
Day 1
Morning: Hike up Mont Boron with some close friends and plenty of water. Take in an olive oil tour and tasting at Nicolas Alziari, and grab some macarons afterward at Patisserie Cane to revel in your hiking achievement.
Midday/Afternoon: Explore the picturesque Old Town with a tour and check out the museum, flower market, and cathedral. Take the time to do the 3-and-a-half-hour food tour, to sample the exquisite cuisine Nice has to offer.
Evening: Catchthe sunset at Promenade des Anglais by bicycle as you take in the jaw-dropping view. Cap it off with food and drinks in the cave of Le Jonathan's. If you've still got some energy, dance the night away at High Club to some international DJs or follow it with some late-night bowling at the Acropolis.
Day 2
Morning: Pack some sun lotion and towels, and try going for a surf at the French Riviera. Make sure you go early for the best swells, and have someone time you on the beach so you don't go over your rental period! Afterward, cool off and take a relaxing stroll in Villa Les Palmiers Gardens. Bring some take-away Socca with you!
Midday/Afternoon: I recommend taking a day-trip cruise to Promenade Cotiere. It's quite a chunk out of your day, but the gentle water rushing against the boat and the drinks on board is the ultimate way to relax in Nice. Once you get to the beaches, have a full day of fun on the water and chill on the loungers. Sneak a cocktail in, and head back to Nice.
Evening: When the evening arrives, grab your teammates and head for boardgame night at La Bulle – Le Bar à Jeux Niçois. Challenge it out across the tables, have a couple of drinks and snacks, and maybe even win some prizes!
Must-Try Food in Nice, France
Famous Niçoise Dishes to Try
Socca
Pissaladière
Salad Niçoise
Daube Niçoise
Beignets
Recommended Restaurants and Cafés
Le Canon. No menu available, dishes are seasonal and change all the time! You can book online easily, and prices are pretty mid-range.
La Merenda. This one has a menu to choose from, with the menton pie standing out! Book online, prices are standard for eating lunch out.
Le Bistrot d'Antoine. Can get pretty crowded, but the food is worth it and the open-style kitchen is great to watch! Book online, costs are average, too.
Peixes 3. Now we're done with the "le's" and "la's"! But seriously, did someone say Michelin star? Food is modern and honestly to die for! However, prices can be a little steep. Higher quality, higher price tag.
Cafe de Turin. I mentioned this one already, but seriously, those oysters and that white wine still appear in my dreams. It's more of a takeaway spot, so no booking is required. Generally cheaper than most restaurants.
Tips for Travelers
Best Times to Visit Nice in 2023
In general, Autumn is a great time to vacation in Nice. But if you're looking for the ultimate time of year, it's definitely September. That's when summer is just beginning to start, so it's not super crowded, but you can still catch some rays (and some waves).
Local Customs and Etiquette
Keep it polite. When you pass a fellow French person in the streets, greet them with a kind "Bonjour!". You might even make a friend for next time!
Don't ask for ice. Drinks don't generally come with ice, and asking for some will make you stand out.
Learn a little French. If you only speak English, some people may get annoyed. However, the French will appreciate any effort to connect with them, so learn some common phrases before you go!
Practical Information
It's important to keep certain practical things in mind when visiting Nice. Obviously, your main focus is on having a good time, but don't get lost along the way! First of all, the currency of Nice is the Euro.
The main (and easiest) ways of getting around Nice are trains, taxis, and buses. They're easy on your wallet and generally safe. If you're in the city, it's best to use a bicycle. They're low-cost, and allow you to take in the sites properly.
Keep a close eye on your belongings; even though the crime rate is low, there are still cases of petty theft and pickpockets.
Special Events in 2023
Noteworthy Events and Festivals in Nice in 2023
The Nice Jazz Festival
The Weeknd concert
Neon festival
Electro Tribe Festival
Crossover Festival
50 Cent concert
Tips for Enjoying These Events
Book in advance! Some of these events have discounted early-bird tickets, so don't miss out.
Book accommodation nearby so you don't have to worry about any drinking and driving or expensive taxis late at night.
Leave expensive personal items at home. You never know!
Stay for the full event. Sometimes there can be some awesome surprises, and you don't want to get FOMO.
Try the local food and drinks offered, but don't spend more than it's worth!
Frequently Asked Questions
How long should you spend in Nice?
You can see most of Nice in three days, but book for a week or more a full experience. There are some day trips, like the cruise and Old Town tour, that you don't want to rush.
Does Nice have good beaches?
Nice has tons of beaches to choose from, especially along Promenade des Anglais. Opera Beach is a powerhouse in Nice and Ruhl Beach is the best sandy spot for families.
What is Nice known for?
Old Town and the Promenade des Anglais are the most famous spots in Nice. You should also check out the iconic Villa Masséna Musée for some history, especially to see Napoleon's death mask.
What to buy in Nice, France?
Olive oil and lavender bags are great gifts to buy in Nice and take back home. Socca is a traditional Nice food to buy in Nice, and grab some clothes to switch up your closet at CAP3000 shopping mall.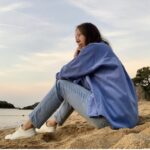 Hello, my name is Nadia.
I usually write about traveling (there are so many places to fit all the lifestyles), relocation (finding a job overseas or moving without losing an income), and living in a foreign country (adapting to a different culture and mentality). Follow me on Twitter, Facebook, Instagram, or LinkedIn!
This post might include some affiliate links. If you make a purchase through these links, I may earn a small commission at no additional cost to you. I appreciate it when you use my links to make purchases.