Travel Guide to Ericeira, Portugal: Surf, Things to Do, Best Hotels, and Beaches
Nadia Podrabinek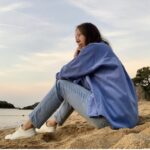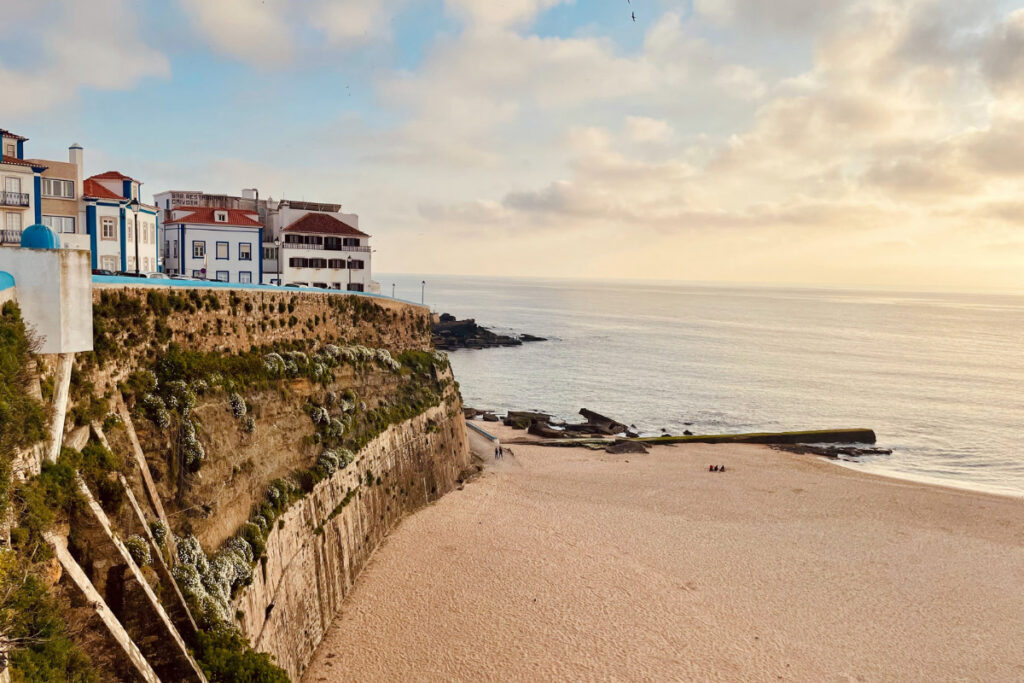 Ericeira is a historic Portuguese fishing village, with roots dating back to the 12th century, located 20 miles (32 km) northwest of Lisbon. It is renowned for its golden sandy beaches, authentic fish restaurants, and superb surfing waves.
Also, the coastal path north of Lisbon is one of the most frequented walking routes in Europe. With its long-standing fishing tradition, Ericeira, now recognized as a World Surfing Reserve, continues to allure visitors.
In this post, I'll do my best to recommend you things to do and see in Ericeira.
---
Key Takeaways
Ericeira is an ideal day trip destination, reachable by bus with approximately an hour's drive from Lisbon.
Ericeira is lovely and relaxed! You might want to consider staying for a couple of weeks.
It ranks among the top locations for surfers of all skill levels in Europe (and is close to Nazaré too!).
For those not into surfing, there's plenty to do: Explore the historic village, bask on the golden beaches, savor the delectable seafood cuisine, take in the spectacular views, and experience the warm hospitality of the locals.
Feeling adventurous? Pay a visit to Azenhas do Mar, another stunning village situated further down the coast.
---
Mildly interesting: The name "Ericeira" is derived from "Ouriço," which means "sea urchin."
Travel Guide to Ericeira Map
How to Get to Ericeira
The distance from Lisbon Airport to Ericeira is about 28 miles. Depending on traffic conditions, driving typically takes between 45 minutes to 1 hour.
The fastest and most convenient way to reach Ericeira from Lisbon is by car, with a typical journey lasting around 45 minutes via the A8 and A21 Express. Car rental costs vary, with average rates being $37 per day in Lisbon and $12 per day in Ericeira. A taxi ride from Lisbon Airport to Ericeira can take 45 minutes to an hour and cost between 50-60 euros, with higher fares at night or on weekends. To avoid overcharging, confirm the fare before starting the journey and use licensed taxis. Private transfers or shared shuttles can also be booked.
Alternatively, you can travel by bus from the Campo Grande bus terminal in Lisbon, which is accessible via the city's green and yellow metro lines. Buses to Ericeira run frequently, with the last one departing around midnight. Bus number 2740, operated by Carris Metropolitana, offers one of the fastest routes. Other buses offer scenic countryside routes. Tickets start from €5 for a one-way journey and can be purchased from the driver.
Read also: 17 Best Day Trips form Lisbon in 2023
Guided Tours to Ericeira
If you're planning a day trip to Ericeira from Lisbon and prefer not to deal with organizing transport, booking a guided tour is a great option. With a guide, you'll gain insight into the region's history and culture and have the opportunity to meet fellow travelers. One of the best-guided tours from Lisbon to Ericeira is a group tour that includes visits to Ericeira, Mafra Palace, and other charming villages along this scenic stretch of coastline. Prices start at €72 per person, and the tour typically lasts about 7 hours.
Beaches, Food and Parties in Ericeira Map
Surfing in Ericeira
If you are into surfing, Ericeira is no less than a surfing paradise, trust me. Or Europe's only World Surf Reserve, in other words. Just bear in mind that summer is the worst season for the waves, and you are all good.
Ericeira is a network of surf zones dedicated to protecting global surf habitats.
Hassle-free surf camps that include accommodations, surfing equipment, surf lessons, and more.
Variety of beaches for all skill levels, but these can intimidate beginners due to the rocky and reef-like formations.
Beginner-friendly beaches include Ribeira and Matadouro, particularly at high tide.
The beaches have signs indicating the ability levels required, similar to ski runs.
Depending on the forecast, you might want to drive to nearby towns for better surfing conditions. This is rather an advantage than not, because Portugal is relatively small and easy to navigate.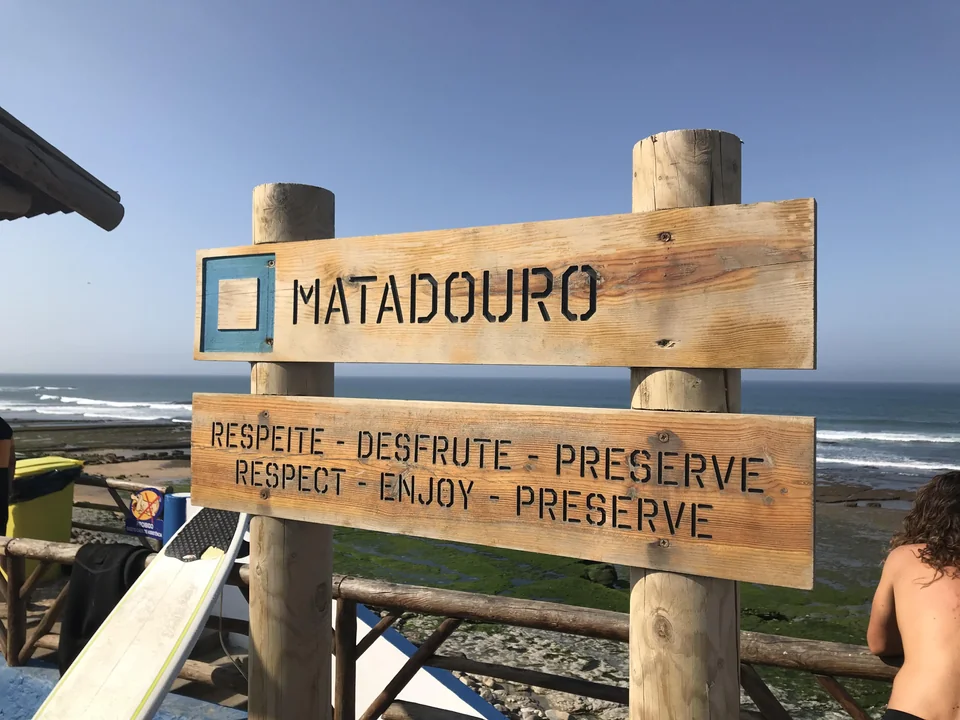 Beaches in Ericeira
Its sandy beaches are an excellent spot to spend the day, even if you don't surf. Here's a list of some of the best beaches in Ericeira:
Praia dos Pescadores (Peixe)
This main urban beach in the village boasts a recently built pier that protects a small marina filled with fishing boats. The newly formed calm bay is popular among families. The beach has a lifeguard, bathrooms, and rental umbrellas and sun chairs.
Praia do Norte (Algodio)
This beach is to the north of the town center and faces Ericeira's Nautical Club. It's less crowded due to the lack of facilities and windy conditions.
Praia do Matadouro
Located below the Quicksilver Surf Shop, this beach is popular among surfers. With no sand, it isn't ideal for sunbathing but is perfect for exploring the shallow pools at low tide.
Praia do Sul (Baleia)
This iconic beach has been a favorite among the Portuguese since the 50s. It features a natural pool, a lifeguard, bathrooms, and a restaurant and cafes.
Praia de Sao Sebastiao
This beach is perfect for a leisurely stroll, filled with unique features on the cliff and flat rocks along the sandy shore. The beach is only accessible during low tide.
Praia de Sao Lourenzo
This beach is less crowded and features a café with a deck, a lifeguard, and bathrooms and showers.
Praia da Foz do Lizandro
This beach is favored for its many options, from restaurants along the boardwalk to rental surfing and SUP equipment.
Praia de Sao Juliao
This beach is popular among surfers due to its rougher sea conditions.
Praia de Ribiera d'Ilhas
This beach is a family favorite, with a large parking lot and a fantastic outdoor lounge area on a huge deck.
Praia dos Coxos
This small beach offers stunning views from the parking lot.
Praia da Calada
This quieter, less crowded beach is protected by tall cliffs and has a small bar open during the summer.
Praia da Empa
This beach is more of a reef and is popular among surfers due to its strong current and waves.
Praia de Vigia
This hidden gem is perfect for those seeking a quiet spot, but access is tricky.
Note that Ericeira is known for being windy all year round, so pack accordingly. During summer months, the micro-climate often means sweltering heat, while rain and fog are common between December and February.
Things to Do in Ericeira (when not surfing)
Whether you're a family, a couple, or a digital nomad, Ericeira has something for everyone (even co–working spaces!).
Here are my suggestions:
Visit Historical Landmarks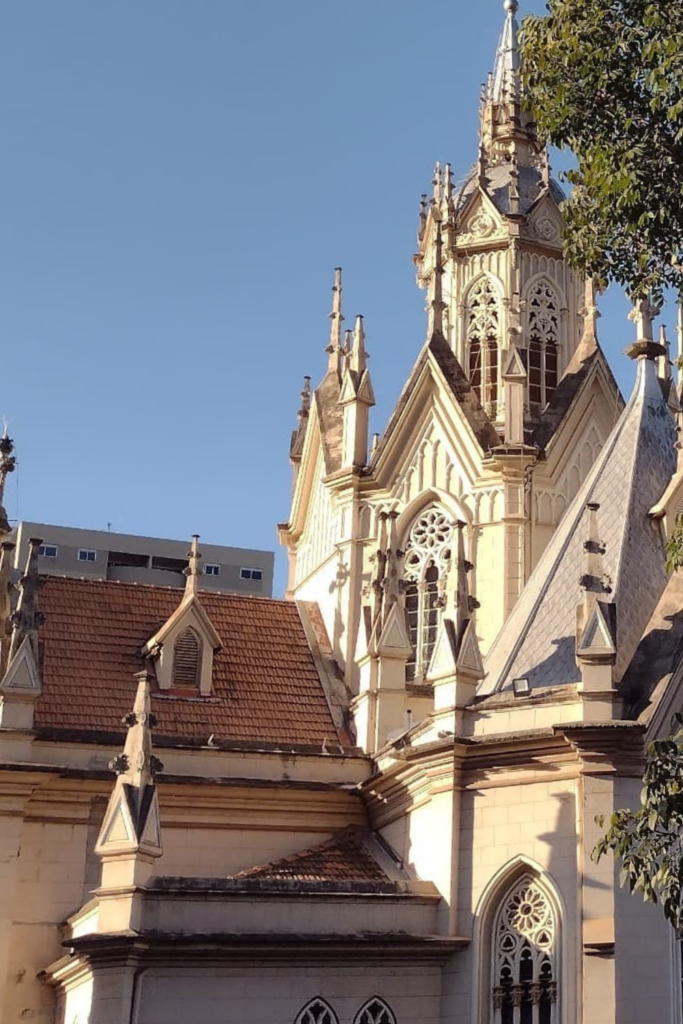 Ericeira may not boast the attention-grabbing sights of larger destinations, but its quaint historic center and dramatic natural scenery hold their own charm. Here are some of the standout historical landmarks of Ericeira:
Praca do Jogo da Bola
This tree-lined square, centrally located in the picturesque town of Ericeira, is a great place to relax, with plenty of benches and free WiFi! This square, often considered the "heart" of Ericeira, is home to several cafes and shops located near the sea. Street artists regularly enliven the square with their performances.
Chapel of Nossa Senhora da Boa Viagem (Capela de Santo António)
Overlooking the Atlantic, this chapel is located in the center of Ericeira. The building, which stands next to Fisherman's Beach, dates back to the 17th century. This small, peaceful church is free to visit and resonates with historical significance.
Igreja da Misericórdia
This church, completed in the 1700s with the aid of the local fishing community, replaced an old chapel from 1678. Its associated museum, part of the Santa Casa da Misericórdia charity, houses archives and religious artifacts from Ericeira.
Capela de São Sebastião
This small chapel dedicated to St. Sebastian overlooks its namesake beach. Its interior is covered in 17th-century geometric polychromatic tiles, creating a beautiful ambiance for prayer and meditation.
Igreja de Santa Marta
This white and blue church, built in 1760, stands on a public square at the southern end of the old town. Inside, it features a gilded altar with small 18th-century statues and two rococo tile panels.
Igreja de São Pedro
Ericeira's principal monument, dating back to 1446, is notable for its Baroque and Rococo interior. Dedicated to St. Peter, it uses paintings and tile panels to illustrate the life of the saint.
Explore the Old Town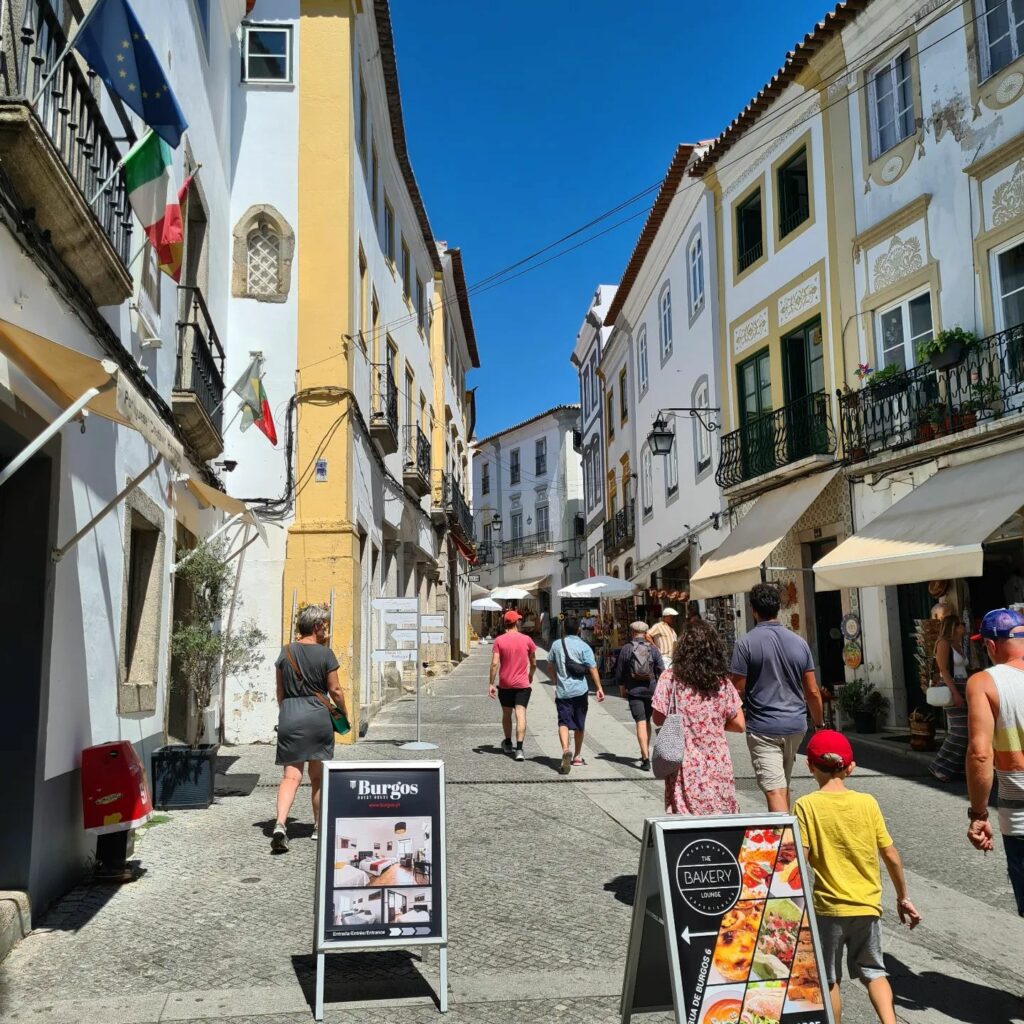 For picturesque and Instagram-worthy corners of Ericeira, consider visiting these locations:
Rua 5 de Outubro
Is the longest street in the Old Town, lined with traditional white-and-blue buildings. At its northern end, you'll find Largo do Pelourinho, a small square featuring a pillory from the 1500s. This is a wonderful place to visit, especially for its delicious Italian ice cream.
Rua do Ericeira
Boasts most charming homes in town. One must-see spot is the "The Original Nut Shop" located on Rua do Pombal. Whether you have a sweet tooth or prefer lighter fare, it's a must-visit every time you're in Ericeira.
Miradouro da Baleia
This viewpoint, situated above Praia do Sul, offers stunning vistas, making it a popular spot for Instagram photos. With a small chapel at the top and a beautiful, open view of the sea, it is also an ideal picnic area.
What else to do in Ericeira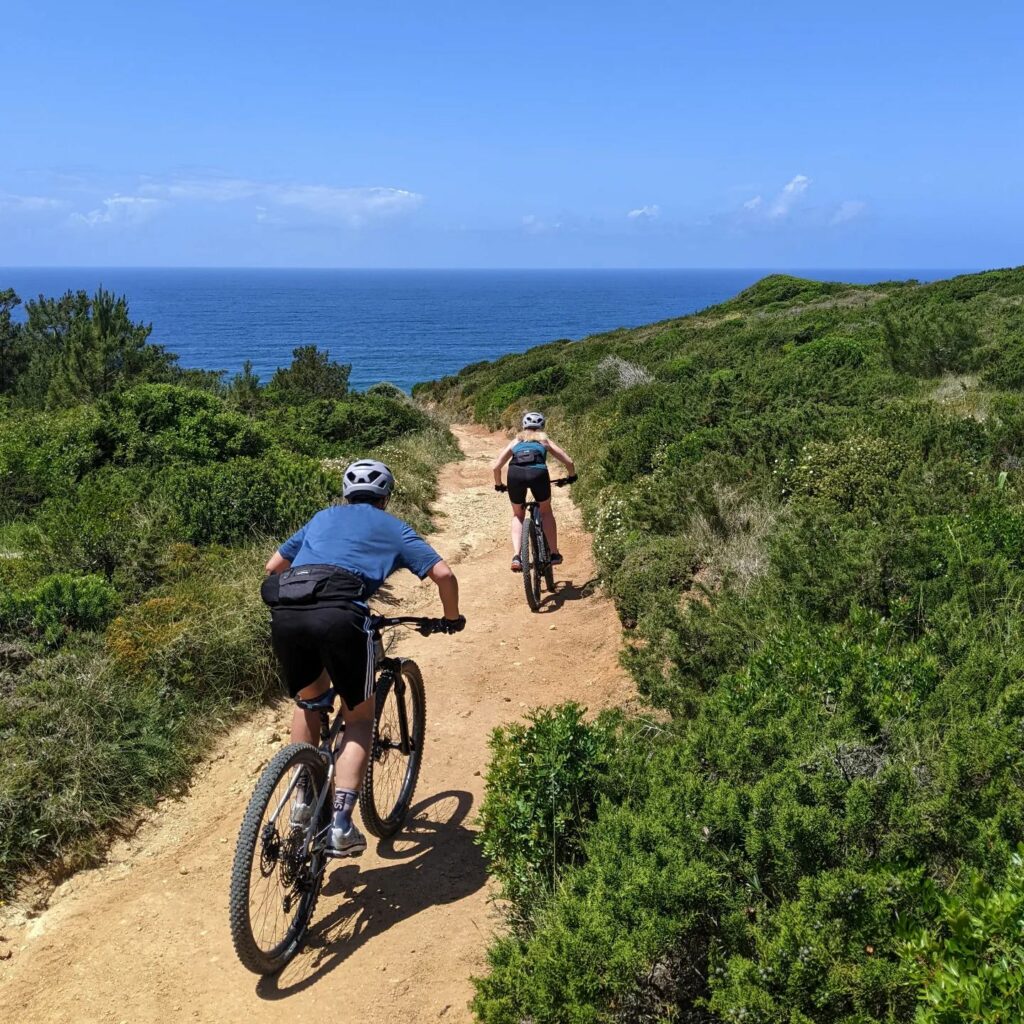 Mountain Biking
A variety of world-class mountain biking trails.
Skateboarding
Located at the Quiksilver Boardriders store just north of Ericeira, you'll find one of Portugal's best skateparks. There's also a cafe and bar, perfect for passing time while the kids skate.
Ericeira is also known for its many yoga opportunities. You can find several studios in town, such as Five Deep Breaths Yoga, Here and Now, and Elemental Yoga.
Beach volleyball
Can be played at the Kayak bar on Praia dos Pescadores beach, located in the center of Ericeira. It's a fun thing to do at all fitness levels.
Hiking
Enjoy a hike along the cliffs of the rugged coastline or the Lizandro River. This is a fantastic way to take in all that Portuguese nature has to offer.
Where to Eat in Ericeira
Ericeira is renowned for its fresh seafood and fish brought in daily by local fishermen. On weekends, people from various Portuguese towns come to Ericeira to dine on fresh catch at its many excellent restaurants.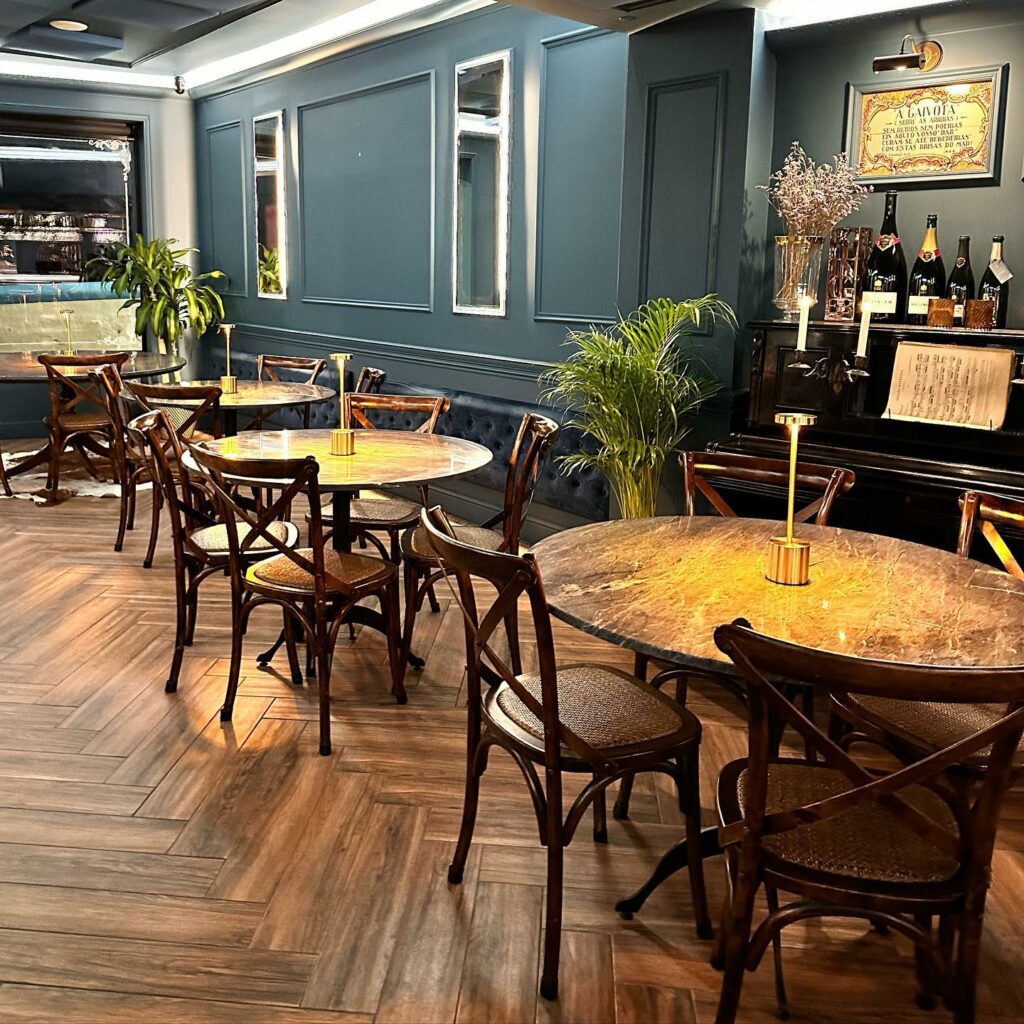 Here is a list of restaurants worth visiting in Ericeira:
Breakfast is typically enjoyed at a bakery in the square in Ericeira, but Green Is Good, or GIG, is a great early-morning option. They serve excellent breakfast or brunch items and offer toys for kids. Expect vegetarian and vegan options, and the possibility of outdoor seating if a table is available. Brunch costs about €15 per person. Reservations are not needed.
Brunch Me is another great option. This hidden spot is located across the street from Praça dos Navegantes. It features a modern design, a small garden courtyard, and excellent breakfast food. Kids are welcome! Brunch costs about €15 per person. No reservations are needed.
Recently opened for breakfast, this cafe offers excellent coffee. Vegan and vegetarian options are available but in smaller amounts than at GIG. The place is cozy but small, so it's best to arrive when they open at 10 am. Brunch costs about €10. No reservations are needed.
Located on Foz do Lizandro Beach, NaOnda is a decent lunch option. The sushi here is excellent, and they also serve other types of food. Sushi costs about €20 per person, while the rest of the menu is slightly cheaper.
One of my favorite restaurants for traditional food in Ericeira is Prim. Their plates are tasty and always include vegetables. The grilled octopus and desserts are standouts. Expect to pay about €20 per person for lunch or dinner.
Located on a beautiful square featuring one of the village's famous fountains, Avo serves delicious pork cheeks. This simple but classy spot is perfect for a family meal due to its great food and child-friendly location. Dinner costs about €25 per person.
Sul, located in the village park Santa Marta, is one of the best restaurants in Ericeira for lunch or dinner. It offers a fabulous view and a wide variety of Portuguese dishes. Lunch or dinner costs about €30 per person.
Cesar is a well-known seafood restaurant slightly out of town. Despite requiring a drive, the restaurant rewards you with excellent seafood platters and a beautiful view. It also features a park for kids and kids' meals. Lunch or dinner costs about €35 per person.
They serve excellent pizza from a wood oven, and offer a toy box for kids and a kids' menu. Dinner costs about €20 per person.
Located a stone's throw from our house, Jangada offers a great atmosphere, a sunset-viewing terrace, and an outdoor space with lounge chairs. The indoor seating area is full of plants and overlooks the glassed-in pool. Besides offering a variety of foods, a selection of gourmet pizzas is available. Lunch or dinner costs about 20 Euros per person. Reservations can be made at +351 261 243 375.
Mar das Latas features beautiful decor, a fabulous view, and excellent food. Arrive early for a glass of wine at sunset at the wine bar, then move next door for dinner. Expect gourmet versions of traditional Portuguese dishes and innovative daily specials. Dinner costs about 30 Euros per person, not including wine. They have the area's best wine selection. Reservations can be made at +351 916 802 221.
Mar de Areia is known for its delicious grilled fish. The food is simple and delicious, and the atmosphere is traditional. Lunch costs about 25 Euros per person. They do not take reservations.
Locals and visitors from Lisbon love TiK Tapas for its traditional fare. The bitoque and homemade fries are delicious. They have a nice outdoor eating area, but reservations are recommended due to popularity. Dinner costs about €25 per person.
Helpful tip Use the Ericeira Eats app to order food for delivery (with no upfront payments). The average meal in Portugal costs around €16 per person, with breakfast usually being slightly cheaper than lunch or dinner.
Nightlife
While Ericeira cannot replace Lisbon in terms of nightlife, it is not that bad either. In Ericeira, you can expect a multicultural, young, and relaxed vibe, particularly during the summer and weekends.
Wine is quite affordable, with a bottle costing up to €5 at the supermarket or €10-€15 at a restaurant. A glass of wine at a bar is usually no more than €3. Beers typically cost between €1 and €2 per glass/bottle at bars, and cocktails are usually under €5.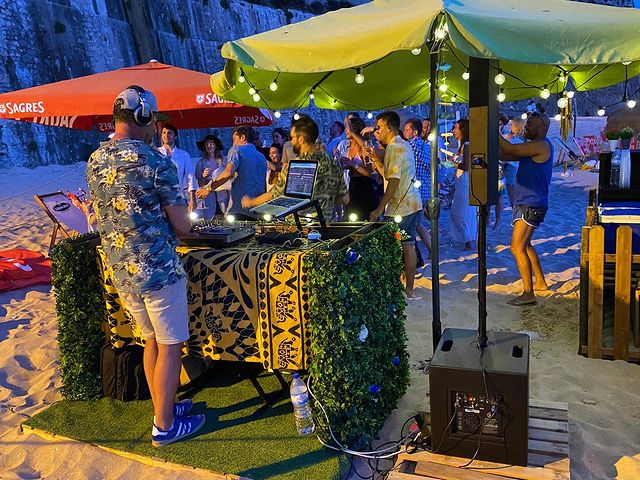 Bars within walking distance in the village, removing the need for driving, include:
Known for its fantastic cocktails and unique garden lounge atmosphere.
Situated near the Foz de Lizandro beach, it's an excellent spot for an afternoon drink or to watch the sunset. It offers a variety of beverages and snacks.
It provides a relaxed setting for enjoying fantastic cocktails, good music, and people-watching.
Ideal for those who enjoy live music and skateboarding. It has a Poke bowl bar for hunger pangs.
Recognized for its wide selection of over 200 types of gin and friendly service. They also offer a variety of beers.
A traditional bar in the village, it has been serving locals and visitors for around 40 years. It's an excellent place to mingle with locals.
Popular for its great atmosphere and live music. The cocktails and tapas are decent.
Catering to a younger crowd, this bar is popular for its surfing vibe, drink options, live music, and dance till morning atmosphere.
Frequented by surfers, it hosts the Mean Sardine Brewery and has a good selection of craft beers on tap. It also serves sushi and has live music events.
Located right on Praia dos Pescadores beach, it offers refreshing drinks, hammocks, beanbags, and a great party atmosphere.
Travel Tips while Visiting Ericeira
1. Ericeira is an excellent base for exploring other parts of Portugal
Just a short drive or bus trip away are the famous palaces and castles of Sintra and Mafra, the capital city of Lisbon, and the medieval town of Obidos. This makes Ericeira an excellent place to stay if you want to see different aspects of Portugal while enjoying village life and sea views in between trips.
2. Public transport to Ericeira
Unfortunately, isn't the best. If you're not renting a car, the only way to get here is by a bus that departs every hour from Campo Grande and costs €8 per trip. If you're lucky, you might catch a direct bus, but most of them stop at several small villages along the way, extending a 30-minute car journey to nearly an hour and a half.
3. Surf bus
Once in Ericeira, the Surf Bus is a great way to get around the 11 beaches on the surfing reserve. It runs regularly between the village and the main surfing beaches, allowing you to bring your board for just €1. The bus operates only during July and August, so outside of these months, you may need to rent a car or get an Uber to Ericeira and walk from there.
4. Best time to visit Ericeira
The optimal time to visit Ericeira is during the shoulder seasons – October to early November and March to early April. The weather is still pleasant during these times, but there are fewer crowds than in the peak summer season.
5. Pack some warm clothes
Ericeira is located in a microclimate, meaning the temperatures here are almost always about 10 degrees lower than Lisbon. It's often foggy in the morning, clearing up around lunchtime, even in the summer. Ericeira is a great place to escape the heat during the summer months, but remember that evenings are always cool and the constant wind may not be to everyone's liking.
6. Surfing tip
Beginners can surf at any time of the year, though it's more pleasant from May to September. For intermediate surfers, the best months are May, June, September, and October. Often, you can surf on two tides in the same day. For experienced surfers, the best months are from September to May.
7. Visit sites near Ericeira
If you have enough time, you should visit sites near Ericeira that are worth your time. Some of these include Sintra, Cabo da Roca, Mafra, Nazare, Peniche, Cascais, The Mira de Aire Caves, and Obidos.
Local Customs and Etiquette
Always greet everyone you encounter using the phrases "bom dia/boa tarde".
Maintain a casual demeanor and avoid excessive smiling or overzealous expressions.
Follow the local greeting customs, which might include an air "smooch" on each cheek (for greeting women) or a handshake.
Use formal titles such as "Senhor" (Mr.) or "Senhora" (Mrs.) when addressing someone.
Expect long meals, typically taking 2-3 hours, as the Portuguese enjoy eating slowly.
Be mindful of your drink choices and understand that tap water is not typically served, and refills are not free.
Leave a tip, customarily around 10% of the total bill, after meals in restaurants.
Learn and use simple Portuguese phrases to foster positive interactions with locals.
Visiting Ericeira FAQ
How do I get from Lisbon to Ericeira?
The quickest and easiest way to travel from Lisbon to Ericeira is by car. The trip takes 45 minutes and utilizes the A8 and A21 expressways. If you're relying on public transport, your only option is to travel by bus. There is no railway service to Ericeira.
How many days should I spend in Ericeira?
To fully experience the sights and sea views of Ericeira, you'll need at least two to three days. However, more time will allow for a more relaxed and comprehensive visit.
Is Ericeira, Portugal safe?
Yes, Portugal is generally considered a very safe country, and Ericeira is no exception.
Ericeira or Peniche for surfing?
Ericeira has more reef breaks. The town is also more vibrant, with larger size, has a robust food scene and offers more activities for when surfing isn't an option. Peniche, particularly Baleal, mostly offers beach breaks. If choosing Peniche, I recommend you to stay in Baleal, as Peniche is more industrial.
Conclusion
Ericeira is a delightful coastal village that offers a variety of activities: From its breathtaking beaches and top-notch surf spots to its historic landmarks and picturesque streets, there's a wealth of things to do in Ericeira.
Whether you're in the mood for adventure or relaxation, Ericeira is one of the most authentic destinations in Portugal.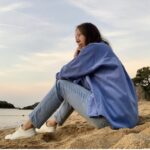 Hello, my name is Nadia.
I usually write about traveling (there are so many places to fit all the lifestyles), relocation (finding a job overseas or moving without losing an income), and living in a foreign country (adapting to a different culture and mentality). Follow me on Twitter, Facebook, Instagram, or LinkedIn!
This post might include some affiliate links. If you make a purchase through these links, I may earn a small commission at no additional cost to you. I appreciate it when you use my links to make purchases.