Going to Venice? Here is what you need to know
Nadia Podrabinek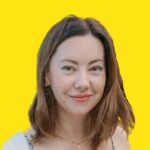 Written by Nadia Podrabinek
Hello, my name is Nadia. I usually write about traveling (there are so many places to fit all the lifestyles), relocation, and living in a foreign country (adapting to a different culture). My travels stretch beyond Spain, with journeys to the US, Italy, Norway, Portugal, and France. Relocating to Spain in 2018, I lived in cities from Barcelona to Madrid, currently calling Valencia home.  Follow me on Twitter, Facebook, Instagram, or LinkedIn! ... show more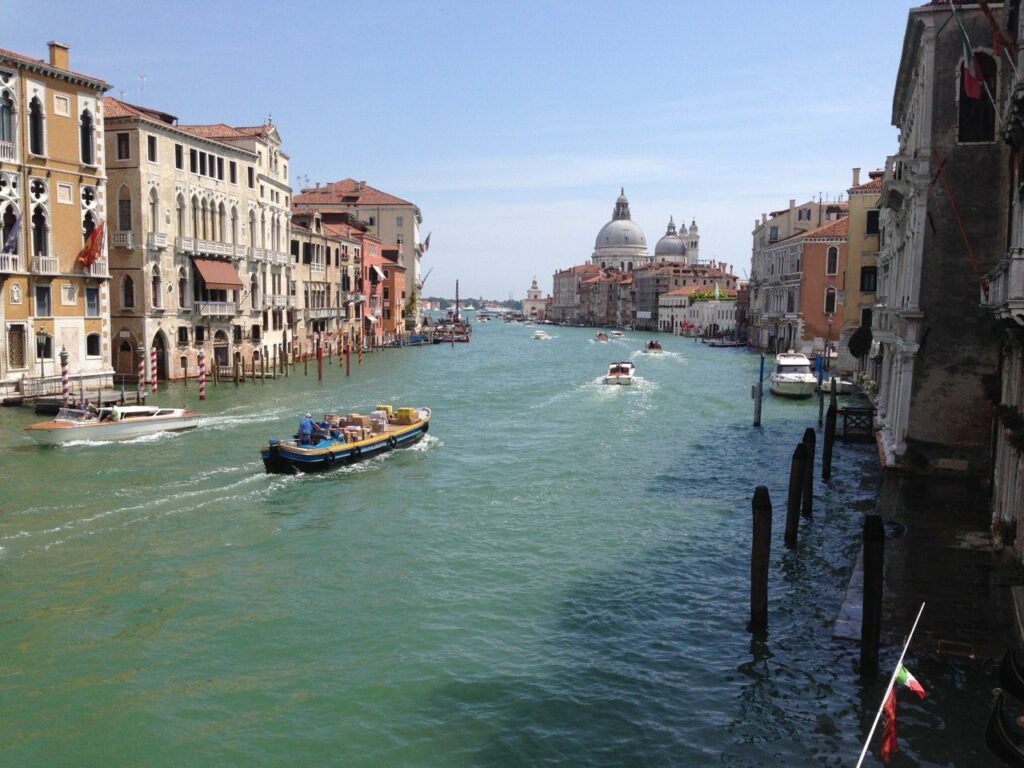 This blog is intended to explain a couple of key moments for first-timers coming to Venice.
First and foremost, Venice is beautiful and extraordinary place-like-no-other, with its canals, architectrue, and the absence of cars. However, it presents its own challenges that affect every traveler. Moreover, Venice is slowly becoming a place with increasingly more challenges to overcome.
So, don't postpone your visit to this magnificent city. Just go for it, you never know if the rising tides will eventually engulf it or not.
What's else on the news? Venice narrowly avoided being placed on UNESCO's list of World Heritage in Danger in the fall of 2023.
Why? The city is threatened by mass tourism and climate change. The city's architecture and infrastructure are deteriorating, and the local population is decreasing as residents move away due to these pressures.
In the meantime, here are some key takeaways to consider before your visit.
What people say on Reddit
Walk around and get lost. Eat at as many places as you can while you are on little side streets. Eat all the desserts and drink all the wine. Take the gondola ride because fuck it you are in Venice. Take the big red boat tour. Will bring you to all the islands where you should get out and walk around. Basically walk, eat, drink wine, take pictures and repeat. It was the greatest place I've ever visited and can't wait to go back without kids.

bond617252
Use vaporetto line 12 from fondamente nove to visit Torcello and line 20 from S. Marco – S. Zaccaria to visit S. Lazzaro and S. Servolo (just double check timings to avoid missing out). Three hidden gems that we visited last summer and were some of the best things we saw. Torcello is from very early in Venice's history and has ruins and museums etc. San Servolo has an abandoned insane asylum that they converted into a museum and San Lazzaro is where the Armenian cathedral is and has an amazing library of ancient books

Lud1984
Everyone should visit Venice at least once in their life. There are no cars so you either walk (my recommendation) or take a water taxi to get places. This fact alone will make you remember Venice forever. I love walking and getting lost in tiny streets and alleys in Venice. HOWEVER, I don't think it's a friendly city if you cannot walk.

Venice will always hold a special place in my heart.

knownothing2019
I've been to a good number of places, but I still think of Venice as the most beautiful city I've ever seen. Sure, super crowded in the tourist center but not so much when you get a few blocks off of there…which is where it really shines. Just walking around and get lost, finding interesting shops and restaurants to dip your head into. Cannaregio was a great neighborhood to stay in

PizzaPolice84
Should you go to Venice as a first-time tourist today?
Yes. However, it also depends on your interests and what you seek from your travel experience. Venice is renowned for its unique waterways, rich history, and stunning architecture. It offers a glimpse into a unique way of life, with attractions such as the Grand Canal, St. Mark's Basilica, and the Doge's Palace.
To Venice or not to Venice?
Here are some pros and cons I've collected to help you with ther decision:
Pros
It's unordinary iconic city
History
Canals
No cars
Architecture
Magic vibes away from touristy areas, especially in the nighttime
Cons
Touristy, crowded (for a reason)
Not as authentic as you may expect
However, consider that Venice also faces challenges with overtourism and environmental threats, which may affect your experience. Balancing the desire to see its wonders with the concerns for its preservation is a consideration any responsible tourist should make. If you decide to go, being mindful of your impact as a tourist can be a way to enjoy the city respectfully.
When to go?
The shoulder season like March or November would be the best time to go to Venice. Otherwise, the city is jam-packed with the people. However, it is also true that the best time to go is when you can. So
What to do in Venice for the first time?
First off, one or two day in Venice would be OK to get to know this unique city.
There are several must-sees…
Piazza San Marco: The iconic square, surrounded by historic architecture, including the Basilica di San Marco and the Campanile bell tower. It's a great place for people-watching and absorbing the Venetian atmosphere​​​​.
Helpful tip Everything is expensive here, for the food and drinks stay away from this square!
Grand Canal: A gondola ride along the Grand Canal offers quite a unique perspective. It's an excellent way to see the beautiful palaces that line the waterways and understand why Venice is so famous.
…and must-do's:
Sip a wine or a spritz in some alley
Walk and get lost (asides from a gondola ride)
Visit the outlying islands, e.g. Burano (take a water taxi)
Get to the top of the bell tower across from St Marks.
See the Rialto Bridge and Libreria Acqua Alta (book store)
Discover the tranquil and magic night somewhere in the backstreets
The most important part
If you stay overnight and have the next day to spend in Venice, get up as early as possible. This way, you will mostly avoid the influx of day-trippers crowding the city during the daytime.
St. Mark's, the Basilica or Museum?
If I had to choose, I'd stick to Basilica. Just look for tours that include the Doge's palace & the Basilica terrace.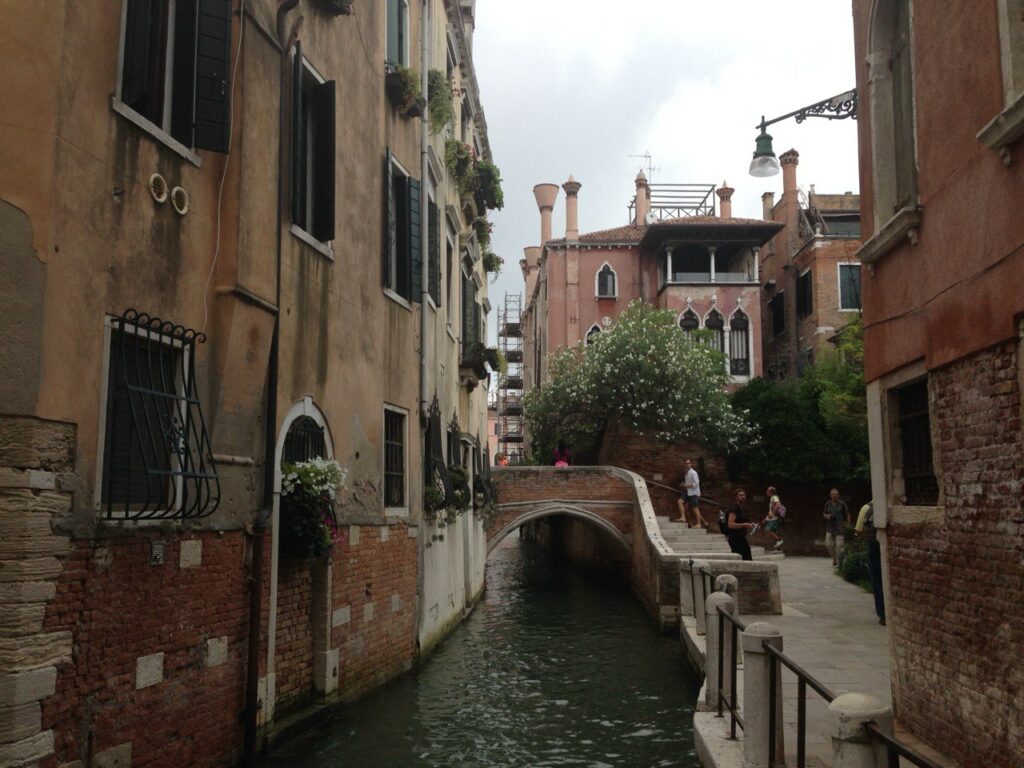 10 interesting facts about Venice
1. Venice began as a small fishing village on marshy islands and was historically detached from mainland Italy, lacking Roman ruins or a Roman town plan.
2. The city's buildings are constructed on wooden foundations sourced from Croatia, with a unique method of hammering them into the marshy ground to create a stable base.
3. Venice has 177 canals and over 400 bridges, with the Grand Canal being the most significant waterway.
4. The Rialto Bridge, historically the only bridge across the Grand Canal until the 18th century, was built to connect two pieces of high ground.
5. Neighborhoods in Venice are tightly knit, and the city's charm lies in its tangled, organic layout, with each neighborhood having its own square and cistern for collecting rainwater.
6. Venice expanded in the Middle Ages, developing an arsenal for shipbuilding and becoming an important port. However, it lacked a major church until Venetians stole the body of St. Mark from Alexandria to establish a church and attract pilgrims.
7. St. Mark's Square is a central focus of the city, consisting of two interconnected squares and featuring the campanile (bell tower) as a hinge between them.
8. Venetian architecture is characterized by thin-screened facades, with buildings often having a central grouping of windows and a rhythm that creates local symmetries.
9. The Doge's Palace is a notable example of Venetian Gothic architecture, with its antigravity appearance and intricate surface patterns.
10. St. Mark's Basilica, built in the 11th century, showcases Byzantine architecture and is adorned with spoils from Venice's conquests, including the famous bronze horses from Constantinople's Hippodrome.
The Bottom Line
Never been to Venice? Don't lost your time and go for it!
Here are some videos for your inspiration:
Read more