9 Cheapest Places to Live in Colorado
Nadia Podrabinek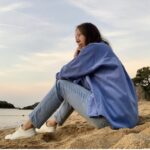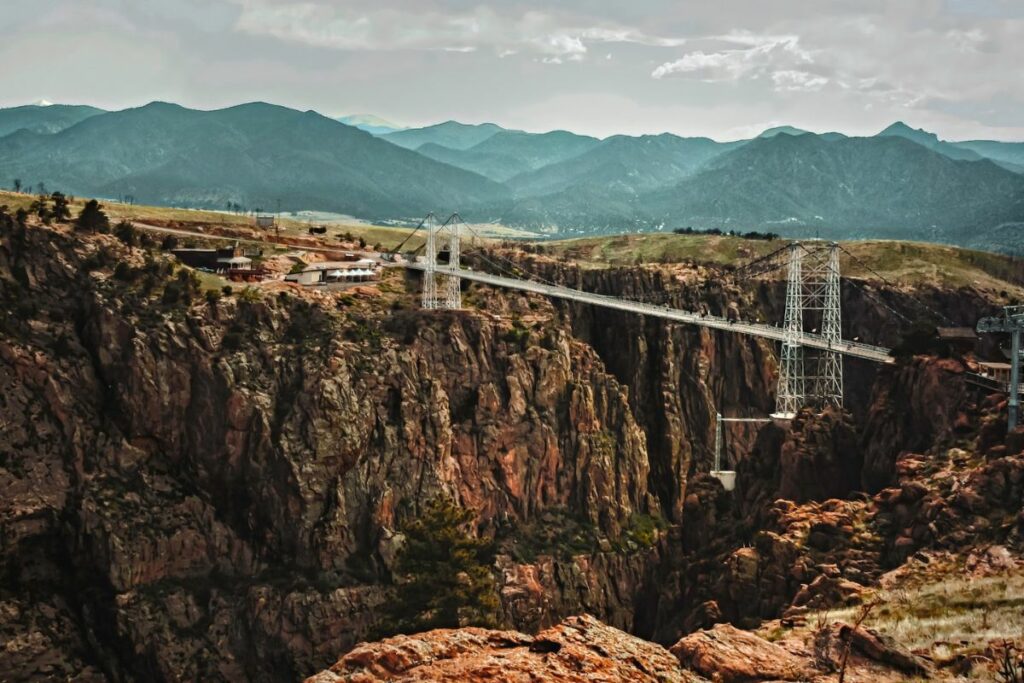 Colorado's majestic mountains and buzzing cities make it seem like a pricey place to call home. But don't let the glitz of Aspen or Boulder fool you like it nearly fooled me.
The Centennial State has a variety of affordable gems that'll give you high quality of life without breaking the bank!
Join me as we explore the nine cheapest places to live in Colorado, where natural beauty meets cost-effective living.
---
Key Takeaways
Colorado's cost of living is generally lower than the national average.
Colorado's lack of state income tax can lead to significant savings.
Colorado offers a range of affordable cities, each with its unique charm.
Pueblo is the most affordable city with monthly expenses of $1885 for a single person.
If you want a blend of affordability and outdoor recreation, Alamosa and Craig are great choices.
For those looking to retire, Trinidad and Montrose offer a lower cost of living and a peaceful lifestyle.
Digital nomads can find affordable options in Colorado, especially in cities like Fort Morgan and Sterling.
Factors influencing living costs in Colorado include housing, utilities, groceries, and transportation.
---
Cheapest Places to Live in Colorado Map
Factors Determining Living Costs in Colorado
Living in the Centennial State comes with its own unique set of expenses. Let's have a look at the key factors that determine the cost of living in Colorado, from housing to groceries and everything in between:
Housing
Housing is usually the biggest expense for most people, and Colorado is no exception. Given that it's currently $543,143, the median home price in Colorado is higher than the national average of $436,800. Mind you, this is largely because hotspots like Denver and Fort Collins drive up the average.
But, in more affordable cities like Pueblo and Alamosa, housing costs are generally much lower. Whether you're renting or looking to buy, location plays a crucial role in determining housing costs.
Utilities
Your utilities like electricity, water, and gas, are another huge part of the cost of living. Utilities in Colorado cost around $241 a month but, like most states, utility costs will generally vary depending on the season you're in. Winters in Northern Colorado can be harsh, leading to higher heating costs, while summers in Southern Colorado can lead to you using the air con more.
One thing to note is that Colorado Governor Jared Polis is pushing renewable energy initiatives, so residents may see a nice decrease in these costs over time.
Groceries
At the time of writing, the cost of groceries in Colorado has been sitting close to the national average. The average cost of groceries in America is about $355.50 a month per person and the average cost in Colorado is around $342 per person, per month. But, this can vary depending on where in Colorado you live.
For example, a small town might have higher grocery prices because of transportation costs, while larger cities like Denver and Colorado Springs might offer more competitive prices since they have more grocery stores.
Transportation
Colorado's rocky mountains and vast plains can drive your transportation costs up but it'll still cost you less than the rest of America. The nationwide average transportation cost is around $10,961 per year but in Colorado, you'll typically shell out around $5,316 a year on transport.
Public transportation is widely available in big cities like Denver but those living in smaller towns or in the mountains might find themselves having to get a personal vehicle.
Gas prices in Colorado tend to hover around the nationwide average but do exceed it from time to time. Also, keep in mind that mountain driving can lead to more fuel being burnt.
Healthcare
Comprehensive healthcare is something you can't do without, especially when moving new city. Given that there are over 100 hospitals and health systems in Colorado, the healthcare system is pretty strong.
But, good healthcare comes at a cost. Luckily, health insurance in Colorado generally costs around $369per month which is lower than the nationwide average of $560 per month.
People who live in remote areas of Colorado, where access to healthcare facilities might be limited, can usually expect to pay more. Bear in mind that insurance costs do depend on a lot of other factors such as age, the type of cover, and lifestyle.
Taxes
Colorado has a flat-tax approach that's different from how the government and a few other states collect taxes. This approach basically means that everyone pays the same percentage (4.4%) regardless of income.
The state sales tax is relatively low, but local taxes can still add to this. Property taxes in Colorado are some of the lowest in the country, which can help offset some of your other expenses.
Leisure Activities
Colorado is well known for its outdoor recreation options, from hiking in the Rocky Mountains to mountain biking along the Arkansas River. While many of these activities are free or don't cost much, equipment, park fees, or traveling to these locations can add to your expenses.
Additionally, Colorado's vibrant cities offer a range of dining and entertainment options. One such option is EDGE, where a six-ounce steak will set you back $200! That's $200 just for steak, no sides or wine to wash it down.
Breakdown of Your Monthly Expenses
Here's a rough breakdown of what you might expect to spend on a monthly basis:
Housing: The average rent for a two-bedroom apartment in Colorado is lower than the national average of $1,702, coming in at around $1,534. If you're looking to buy, then the median housing cost is around $543,143 as of 2023.
Utilities: On average, you can expect to spend around $241 on utilities, which include electricity, water, and gas. Internet packages start at around $25 per month and vary by zip code.
Groceries: Expect to spend around $342 a month, per person.
Transportation: If you own a car, I would suggest budgeting around $150 to $200 on gas per month. Public transportation options like buses and light rail are available in larger cities, with monthly passes ranging from $45 to $100.
Healthcare: Depending on the plan you're on, you could spend anywhere from $300 to $500 per month.
Leisure Activities: Outdoor enthusiasts might spend $50 or more per month on things like park fees and equipment rentals. Fine dining could also cost you around $75 and above per person. A gym membership might set you back around $10 per month.
Remember, these are just averages and actual costs can vary greatly depending on your location within the state and personal lifestyle.
The Cheapest Places to Live in Colorado
1. Pueblo
Average cost of living: $1885 (Per person)
Pueblo is called "Steel City" by most locals because of its history in the steel industry. Apart from this, it's easily one of the most affordable places to live in Colorado. The cost of living here is much lower than the national and state average, especially when it comes to housing costs.
Affordability aside, Pueblo has a nice mix of urban and outdoor recreational opportunities. The city also has several parks, the historic Arkansas Riverwalk, and the Pueblo Reservoir, so you won't find yourself immediately running out of things to do. Pueblo also has some very breathable air, so outdoor recreation is a breeze – pardon the pun.
The Steel City Art Works Gallery has some great pieces and zany artists, and the annual Colorado State Fair just further adds to the city's charm. Plus, Pueblo's location in southern Colorado provides easy access to the mountains and other major cities. All these factors make Pueblo not just an affordable, but also an attractive place to live in Colorado.
2. Cañon City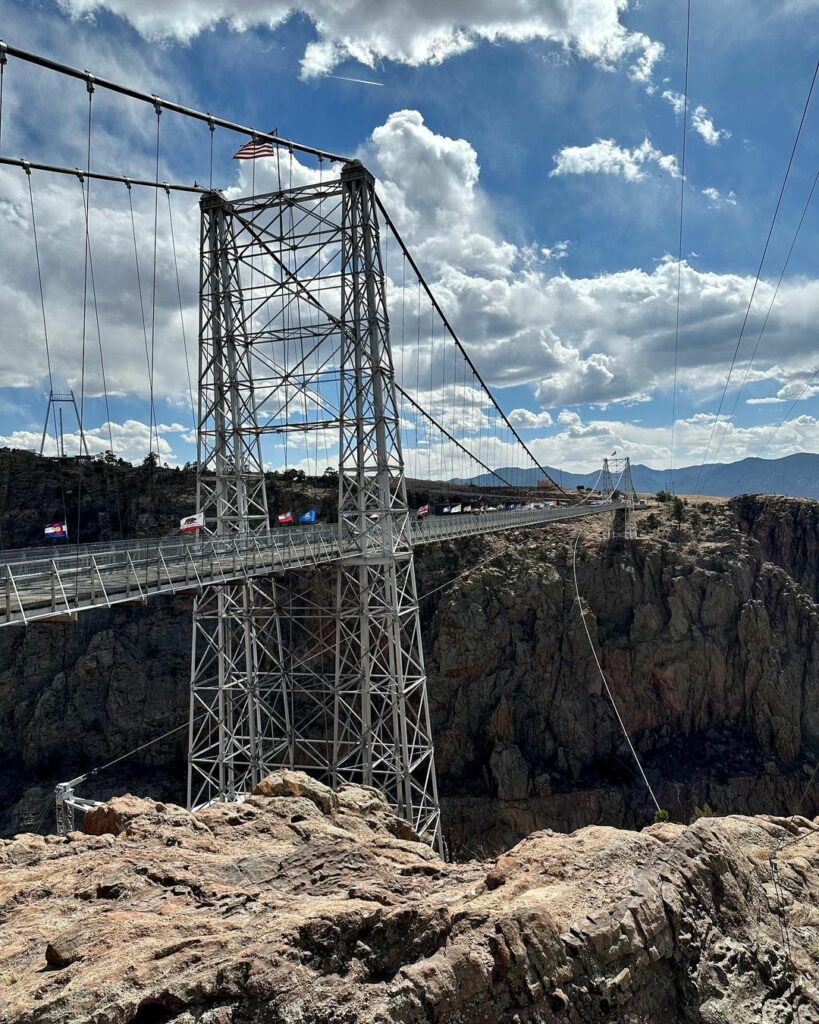 Average cost of living: $1890 (Per person)
Cañon City is an affordable gem nestled in the heart of central Colorado. Like Pueblo, Canon also has a pretty low cost of living the median home price is about but what sets it apart is what you can do there.
Cañon City is a paradise for those who love to be outside. Locals can easily access the Arkansas River for exhilarating whitewater rafting, as well as the Royal Gorge Bridge, which is one of the world's highest suspension bridges. I would highly recommend you go on the Royal Gorge Railroad. The servers on board are amazing and the open-air car is a great way to enjoy the views around the Royal Gorge Bridge.
The city center also offers a rich history, so you'll find more than enough museums and historical sites. Downtown Cañon is a vibrant hub with a variety of local shops and eateries. With its combination of affordability, outdoor recreation, and small-town charm, Cañon City is a fantastic option if you want to live in Colorado.
3. Alamosa
Average cost of living: $1739 (Per person)
Alamosa is the pride of the mystic San Luis Valley. Housing prices are particularly low in Alamosa, sitting at an average of about $163,500, so it's a good city to look at if you're looking to buy a house. Groceries are also pretty cheap here, being more or less on par with national averages.
All in all, Alamosa is one of the cheapest places to live in Colorado.
Alamosa is yet another gateway to outdoor adventures. It's just a short drive from the Great Sand Dunes National Park, where you can go hiking, sandboarding, and wildlife viewing. The city itself is home to Adams State University, bringing youthful energy and cultural events to the area.
Alamosa also boasts a charming downtown area with a couple of breweries that are a great way to kick back and relax.
4. Craig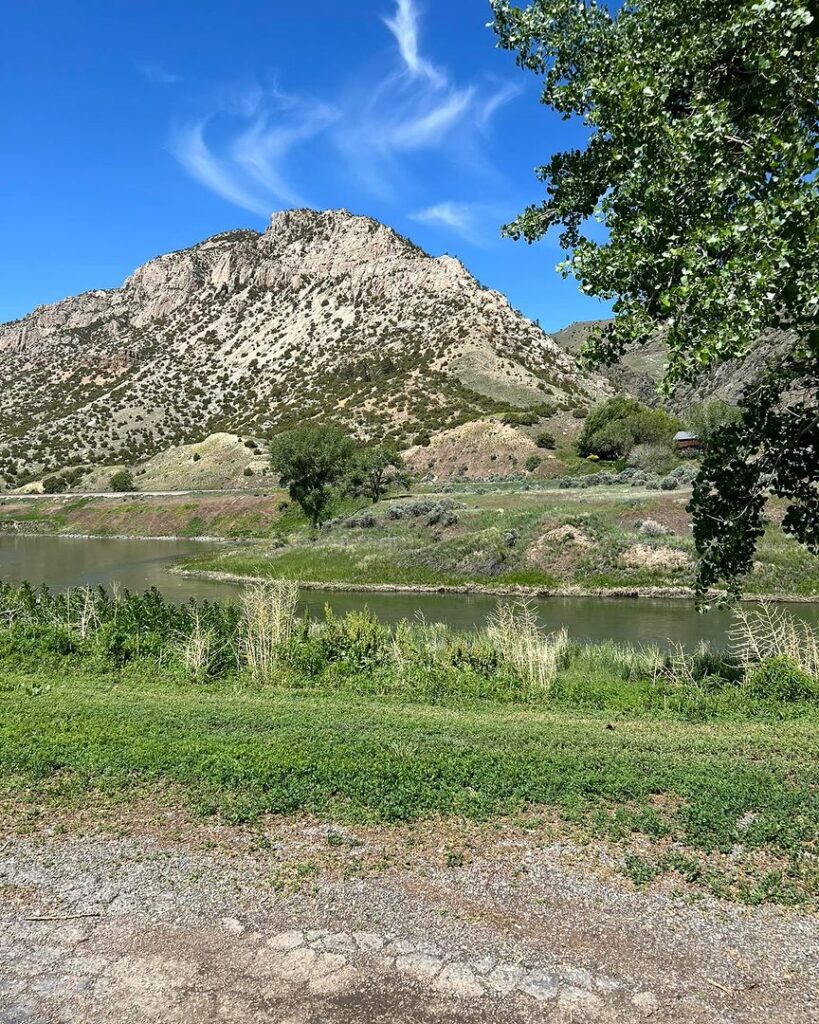 Average cost of living: $1868 (Per person)
Craig is also a great place to enjoy affordable living in Colorado. Housing costs less, groceries are cheap and so are utilities thanks to Craig's typically mild climate. All these factors are why so many people choose to call Craig home.
One particularly cool aspect of Craig is its close-knit community. People there do a good job of making you feel welcome, so you won't feel like a stranger. Locals aside, you won't have any trouble getting to the Rocky Mountains to bask in the epic views.
The city is also home to the Museum of Northwest Colorado, which showcases the area's history and culture. The downtown area offers a variety of local shops and restaurants, adding to the city's charm. With its affordability and friendly locals, Craig is a good place to live in Colorado if you want easy-going vibes.
5. Fort Morgan
Average cost of living: $1718 (Per person)
If you want a sparse suburban feel, then look no further than the eastern plains of Colorado. It's much cheaper to live in Fort Morgan than many other places in the U.S.
To add to this, there are a lot of new housing developments, road updates, and plans to better the economy. There are also only around 12,000 people living there so it may even feel like you're one of the city's founding members.
Fort Morgan is a city with deep cultural roots and a fair amount to do. It's certainly not like the more major cities when it comes to entertainment, so don't expect too much. But it's home to several parks and the Fort Morgan Museum which offers plenty of opportunities for leisure and learning. The city is also known for its strong sense of community and family-friendly environment.
For those who enjoy outdoor activities, the South Platte River offers fishing and the city's many parks provide space for hiking.
6. Lamar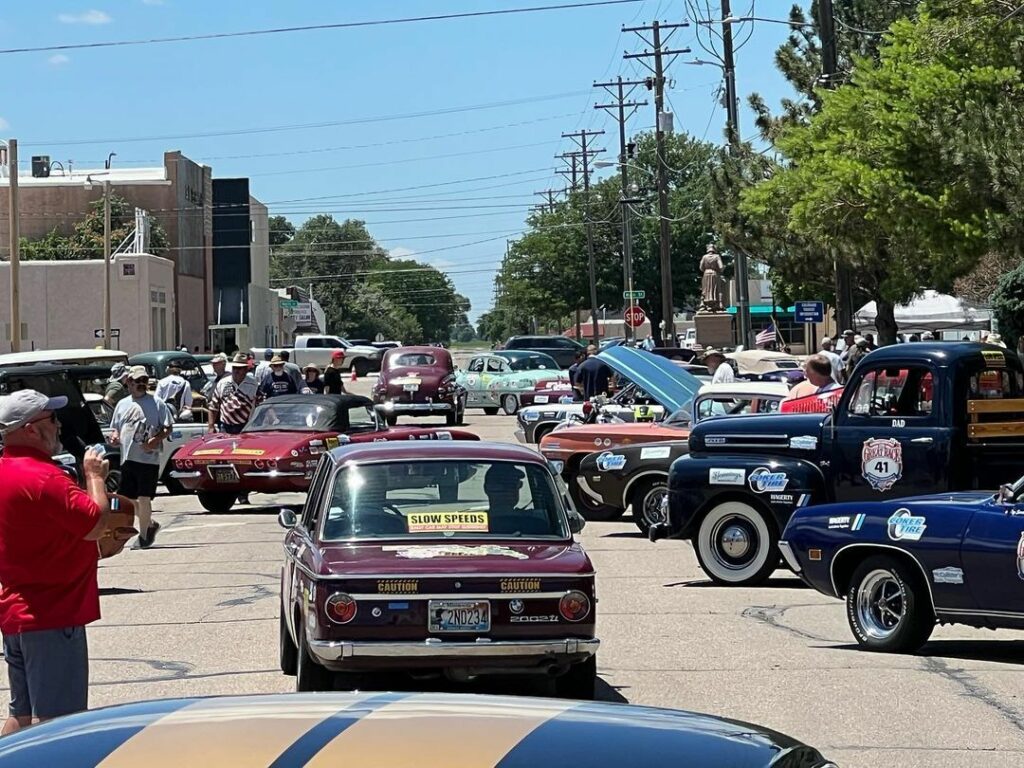 Average cost of living: $1611 (Per person)
Lamar provides a nice way for people to live under the national average. Most families there are relatively conservative and it's also very suburban, so I wouldn't recommend this city for young professionals seeking lots of nightlife entertainment.
Locals pride themselves on the small-town vibes in Lamar, with lots of farming and ranching happening there. The city doesn't have as much as you'll find in downtown Denver but it does have plenty of natural and historic resources, like its place on the Santa Fe Trail.
7. Sterling
Average cost of living: $1687 (Per person)
Sterling is a city with a truly warm, small-town atmosphere. It's home to Northeastern Junior College, offering quality education, and the Overland Trail Museum, which provides an interesting look into the area's past. The city is also renowned as a place to breathe in some fresh air, with the South Platte River offering excellent fishing spots and there being many parks for hiking and picnicking.
I think Sterling's affordable cost of living and strong community spirit make it a perfect place to live below the national average or retire.
8. Trinidad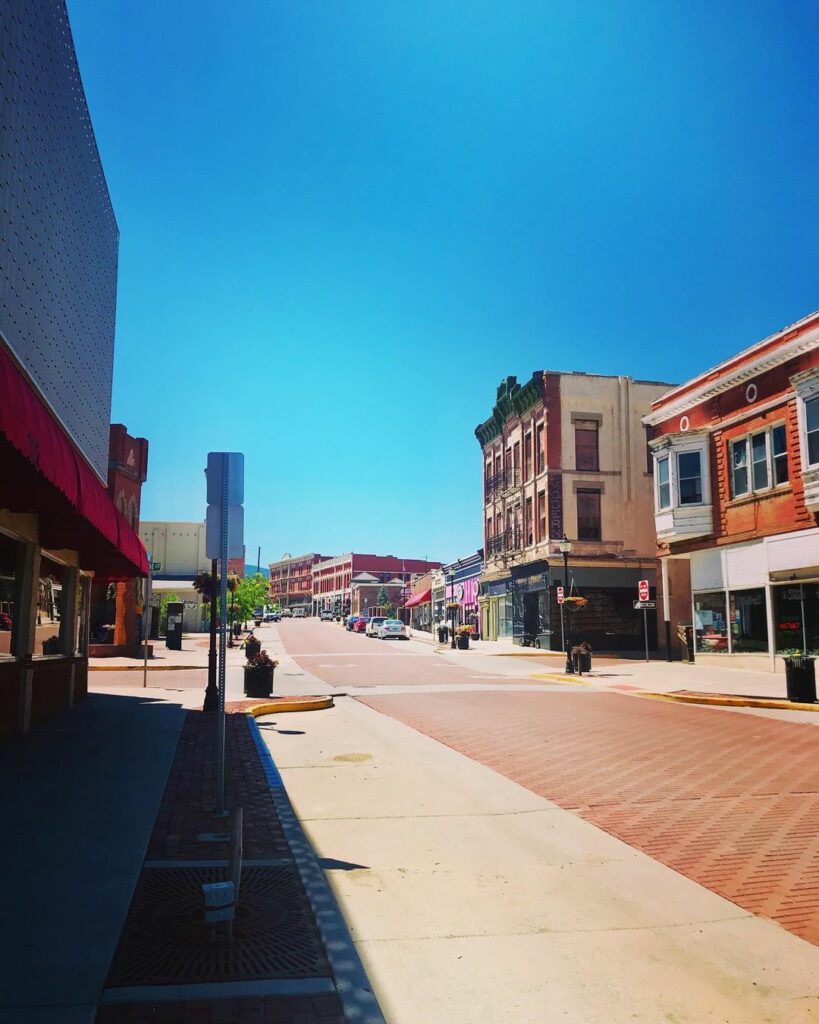 Average cost of living: $1752 (Per person)
Next up we have Trinidad, located along the Colorado-New Mexico border. This small town has a lot of Colorado history attached to it.
You'll find most of the basics in Trinidad but it does lack in terms of shops, restaurants, and transport options. However, the good news is that the cost of living here is quite reasonable, and that should make up for the limited amenities. Housing, for example, is much cheaper, with a median home value of about $218,500. This place is a very popular pick for retirees, entrepreneurs, and artists.
9. Montrose
Average cost of living: $1947 (Per person)
Because of how cheap it is, Montrose has a nice mix of retirees, families, and young professionals. This western Colorado city could give you a high quality of life without having to break the bank. It also has amazing weather and living here will mean being in close proximity to world-class resorts and world-class resorts, pristine mountain landscapes.
Comparison of the 9 Cities
Per person, per month.
Pueblo: $1885
Cañon City: $1890
Alamosa: $1739
Craig: $1868
Fort Morgan: $1718
Lamar: $1611
Sterling: $1687
Trinidad: $1752
Montrose: $1947
What You Are Saving On in Colorado
Colorado may not have the most affordable places in America but living there still comes with some nice financial perks. The state has a lower sales tax rate than most other states, which can save you a bit on every purchase. Also, Colorado's property tax rates are among the lowest in the country, making being a homeowner a much more realistic prospect.
Another huge benefit of Colorado is its good job market, particularly in Denver, and sectors like technology and renewable energy, which often offer salaries that are higher than average.
Finally, the many low-cost outdoor recreation options can lead to lower costs for leisure and entertainment, especially for those who love the great outdoors.
Living Cheap as a Digital Nomad in Colorado
Colorado is a dream destination for digital nomads, giving them a blend of lively city life and peaceful outdoor activities.
Cities like Boulder and Fort Collins, although not particularly cheap, have thriving tech scenes and co-working spaces, making them ideal for remote work. Living in these areas could cost you more, but choosing to live on the outskirts or in smaller towns can make it more affordable.
The state is also full of natural beauty and provides plenty of free or low-cost entertainment options. One activity I'd recommend would be mountain biking on the Western Slope. Whatever you choose to do, it's ultimately all about balance and making smart choices.
Cheapest Places to Retire in Colorado
Many retirees flock to Colorado because of its stunning landscapes, active lifestyle, and high quality of life. But when it comes to retirement, affordability becomes much more important.
Cities like Pueblo and Cañon City offer a lower cost of living compared to other parts of the state, so you can get a comfortable retirement home and still be able to afford good healthcare and enjoy your hobbies.
Alamosa is another affordable choice in the heart of the San Luis Valley. It has a slower pace of life and easy access to outdoor activities.
For those who prefer a small-town feel, Lamar and Sterling offer affordable housing and a close-knit community atmosphere. Each of these places offers a unique retirement experience without the high price tag often associated with this beautiful state.
Frequently Asked Questions
How much money do I need to live comfortably in Colorado?
Living comfortably in Colorado depends on a bunch of factors, like your lifestyle, family size, and the city or town you choose to live in. On average, a single person might need around $3,000 per month to cover all expenses, while a family of four might need about $6,000.
These estimates factor in housing, utilities, groceries, healthcare, transportation, and leisure activities to an extent. But, these costs are always likely to vary.
What part of Colorado is cheapest to live in?
The cheapest places in Colorado are typically smaller towns and cities located away from Denver. Cities like Pueblo, Cañon City, and Alamosa are well known for being very affordable to live in. In these areas, you'll find a lot more affordable housing options and lower overall living costs.
What is the cost of living in Colorado compared to other states?
Compared to the rest of America, the cost of living in Colorado is slightly higher. At the time of writing, the cost of living is around $2,164, which is 5% higher than the nationwide average. This is because of the housing costs there, which are significantly higher than average, especially in cities like Denver and Boulder.
However, other costs like groceries, healthcare, and utilities can be lower than average in some instances. It's also worth noting that Colorado has a lower state sales tax rate than many other states, which could help out a lot.
Conclusion
Colorado offers a diverse range of affordable cities, each with its unique lifestyle and selling points. From the rich history of Trinidad to the outdoor paradise that is Montrose, there's something for everyone.
So, whether you're a retiree, a young professional, or a digital nomad, you're sure to find a city in Colorado that fits your budget and lifestyle. Here's to your next adventure in the Centennial State!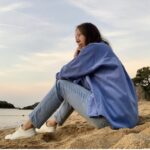 Hello, my name is Nadia.
I usually write about traveling (there are so many places to fit all the lifestyles), relocation (finding a job overseas or moving without losing an income), and living in a foreign country (adapting to a different culture and mentality). Follow me on Twitter, Facebook, Instagram, or LinkedIn!
This post might include some affiliate links. If you make a purchase through these links, I may earn a small commission at no additional cost to you. I appreciate it when you use my links to make purchases.