5 Biggest and Most Beautiful Castles & Palaces in Sintra, Portugal
Nadia Podrabinek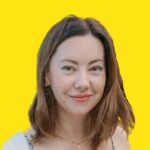 Written by Nadia Podrabinek
Hello, my name is Nadia. I usually write about traveling (there are so many places to fit all the lifestyles), relocation, and living in a foreign country (adapting to a different culture). My travels stretch beyond Spain, with journeys to the US, Italy, Norway, Portugal, and France. Relocating to Spain in 2018, I lived in cities from Barcelona to Madrid, currently calling Valencia home.  Follow me on Twitter, Facebook, Instagram, or LinkedIn! ... show more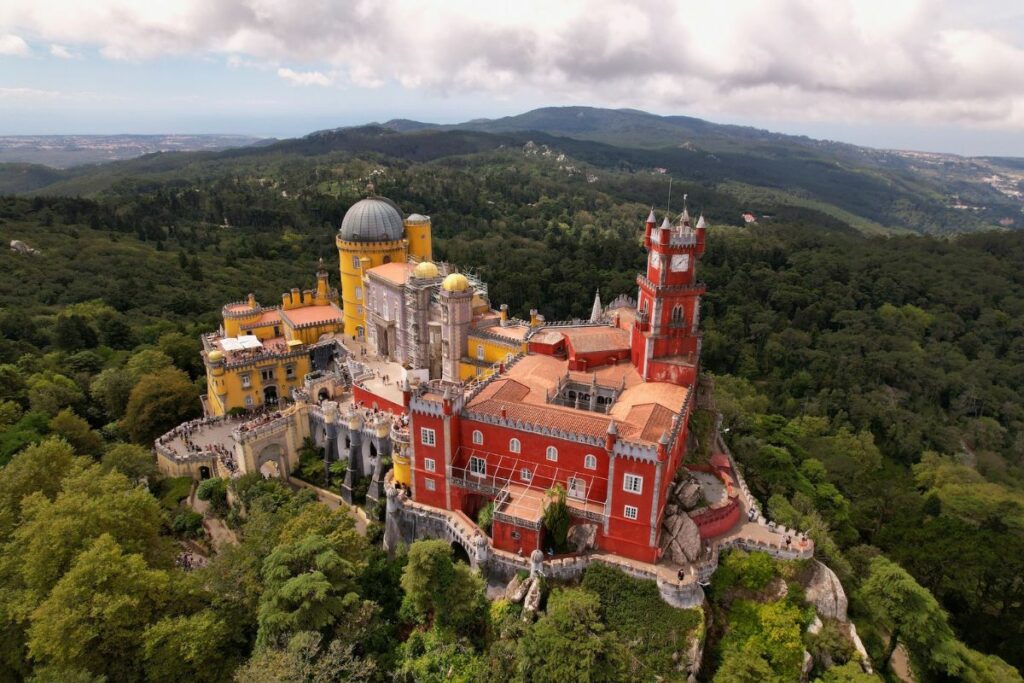 The entire landscape of Sintra was declared a World Heritage Site in 1995. After you've seen its impressive structures, felt its cool forest breeze, and dined in its historic old town, you'll understand why. Since long before its World Heritage recognition, day-trippers have made the jaunt between Lisbon and this mountain-top town to admire its pretty castles and breathtaking vistas.
When you search for Sintra, you're often met with a spate of photos of the Palácio da Pena (Pena Palace), undeniably the most beautiful castle in Sintra. However, there are 4 other castles in Sintra that I'd 100% recommend going to marvel at.
Below, you'll find the history, architectural descriptions, and other interesting facts about the five castles in Sintra. I've also included how to reach these castles when setting off from Sintra's town center. However, you'll first need to get to Sintra (I've included a section later in the article detailing how to get to Sintra).
---
Key Takeaways
Sintra is a fascinating town with several castles positioned throughout.
You can hike between most of the castles in Sintra.
There's a hop-on/hop-off bus that can lead you around the town.
The Sintra Moorish Castle is the oldest castle in the area.
Pena Palace is the most famous castle in Sintra.
---
What people say on Reddit
This is a lovely place. Sintra used to be the summer residence of the Portugese aristocracy. There are more beautiful palaces on these hills and many you can visit. My favorite one is Quinta da Regaleira. It has an amazing park you can explore.

Berwelfus
The castle that blew me away the most was Palacio da Pena. The colorful walls and different styles of architecture were really unique, and the park surrounding it was amazing as well. Tip: bring hiking shoes, as the tallest point of Portugal (at ~560m high) is there as well, where you have a gorgeous view of the region (and a really nice cross to photograph!).

thequeenshand
One of the most beautiful palaces in the world imo. I only went last November and I already want to go back. The Moorish Castle at Sintra is also amazing. Makes it worth going to Lisbon, even. (Sorry Lisboners.)

aabdsl
My hot take is Pena Palace is kind of overrated, the fact that its so colourful is fun but personally I didn't get much more out of it. I much preferred Moor's Castle, it felt like there was a lot more freedom to just wander around and explore, and there were far fewer people.

harrynightingales
Best Palaces & Castles in Sintra, Portugal
Palácio Nacional de Sintra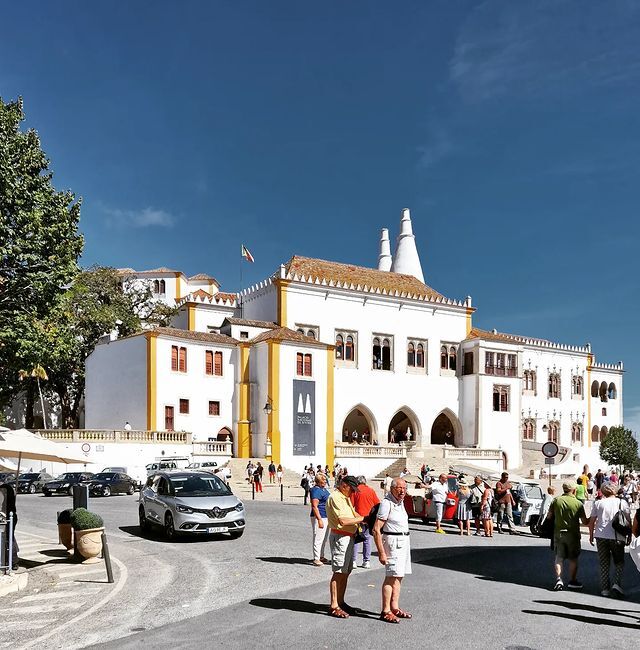 Palácio Nacional de Sintra (the National Palace of Sintra) stands as a bit of a mystery in the center of Sintra. Historians can definitely confirm that it stands as the best-preserved example of a medieval castle in the whole of Portugal. It can also be confirmed that the castle has been greatly modified and expanded throughout history, with evidence of several different architectural styles at play.
However, when the first stone was laid remains unclear. The Sintra National Palace probably dates back to the 10th or 11th century; however, nobody knows for sure. It has passed hands many times and has been stayed in by a wide range of monarchs, rulers, and aristocrats (notably, it was often used as a refuge point from the plague).
Today, the Sintra National Palace stands with a predominantly white facade, with two conical chimneys jutting out of the top.
Visitor Information
How to get there: If you're not using the hop-on/hop-off bus, you could take the 1253 bus from Sintra Station. This will only cost between $1.05 and $3.20 (€1 and €3), and take around 20 minutes.
Best time to visit: Like most castles in Sintra, the National Palace will be busy for most of the day. The earlier you can get there the better.
Tickets: $10.60 (€10) for adults, $9.00 (€8.50) for children and seniors.
Tip: You can buy a joint ticket for the National Palace and the Monserrate Palace for $18.20 (€17.10).
Castelo dos Mouros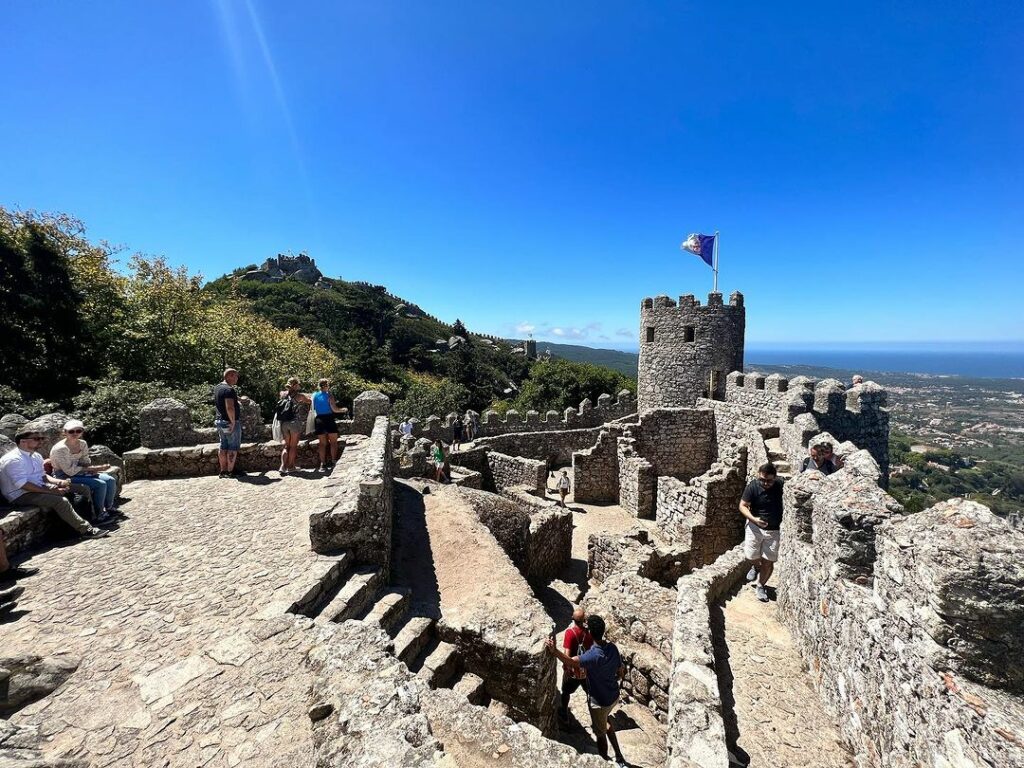 Castelo dos Mouros (also known as the Moorish Castle) is another medieval structure and the oldest castle in the area. It was built by the Moors, who were Muslims from North Africa who ruled parts of modern-day Portugal and Spain (the Iberian Peninsula). The Castelo dos Mouros that stands today was built throughout the 8th and 9th centuries, which is quite incredible!
The Moors choose the position of the castle strategically – from it, you can see far beyond the Atlantic coast.
Castelo dos Mouros was taken over by Christian forces following the Conquest of Lisbon in 1147. It's remained standing throughout the rest of Portugal's history, including the 1755 Lisbon earthquake, where it received some degree of damage.
Today, you can walk around this ancient fortification from the inside!
Visitor Information
How to get there: If you're not taking the bus, you can walk to Castelo Dos Mouros from Sintra Old Town via the Caminho de Santa Maria footpath (be warned – this takes 55 minutes worth of steep hiking).
Best time to visit: Early in the morning on a clear day.
Tickets: $8.50 (€8.00) for adults, $7.00 (€6.50) for children and seniors.
Tip: Wear comfortable hiking footwear for exploring the Moorish Castle.
Palácio da Pena (Pena Palace)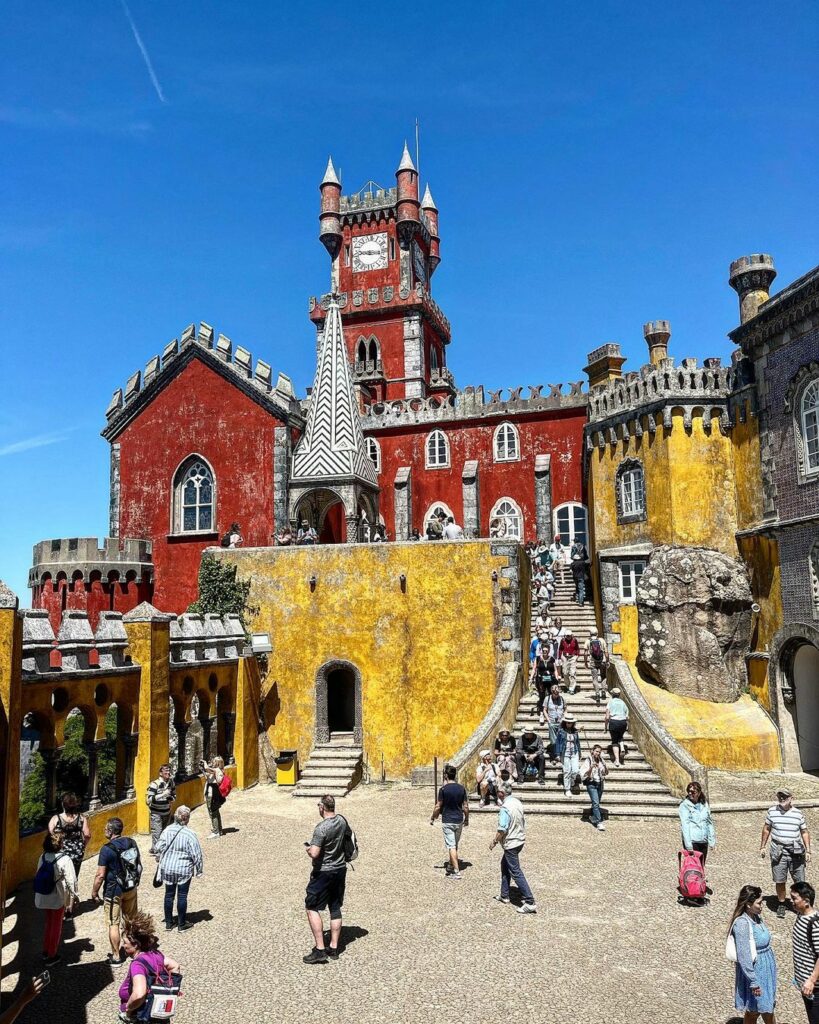 The crown of the Sintra Mountains, the Pena Palace is the most famous palace in the area and the castle that most come to see. Once you gaze upon it in real life, it's easy to understand why: the red and yellow towers contrast majestically with the surrounding green woodland areas.
Towering above the town of Sintra itself, the Pena Palace dates back to the Middle Ages as a chapel, dedicated to Our Lady of Pena. A monastery was later built on the site, which later crumbled during the Great Lisbon Earthquake of 1755.
The Pena Palace, as we know it today, was constructed after King Ferdinand II bought the land in 1838. He ordered its reconstruction in a Romantic style, and it became a summer residence for the royal family. The parts that formed the former monastery were painted red, while the new additions were painted yellow.
The Pena Palace is by far more interesting to look at from the outside, but the inside of the palace will certainly pique the interest of history buffs. The state rooms and chambers all maintain 19th-century furniture and decorations, allowing you to step back in time to see how the Portuguese royal family used to live.
Visitor Information
How to get there: Visiting Pena Palace is made easy thanks to the hop-on/hop-off bus. However, if you're brave enough to hike, you can follow the Caminho de Santa Maria footpath, which trails off from the town center of Sintra.
Best time to visit: Any time before 10:30. The castle is open from 09:30 to 19:00. On average, the castle is at its busiest between 10:30 and 15:00.
Tours: $15 (€14) for adults, $13 (€12.50) for children and seniors
Tip: Obviously, this is the busiest of all the Sintra castles, so the roads leading up to the castle can get quite congested. The bus, in particular, often takes a while to make the ascent. However, it's still the best way up if you don't fancy walking.
I'd avoid the tuk-tuk cars – these can be expensive and just as slow.
The hop-on/hop-off bus stops at the castle grounds. After that, visitors can hop on an additional bus to the front of the castle, which costs $3.70 (€3.50). Unless you have difficulty walking, I wouldn't recommend paying for this extra bus.
Quinta da Regaleira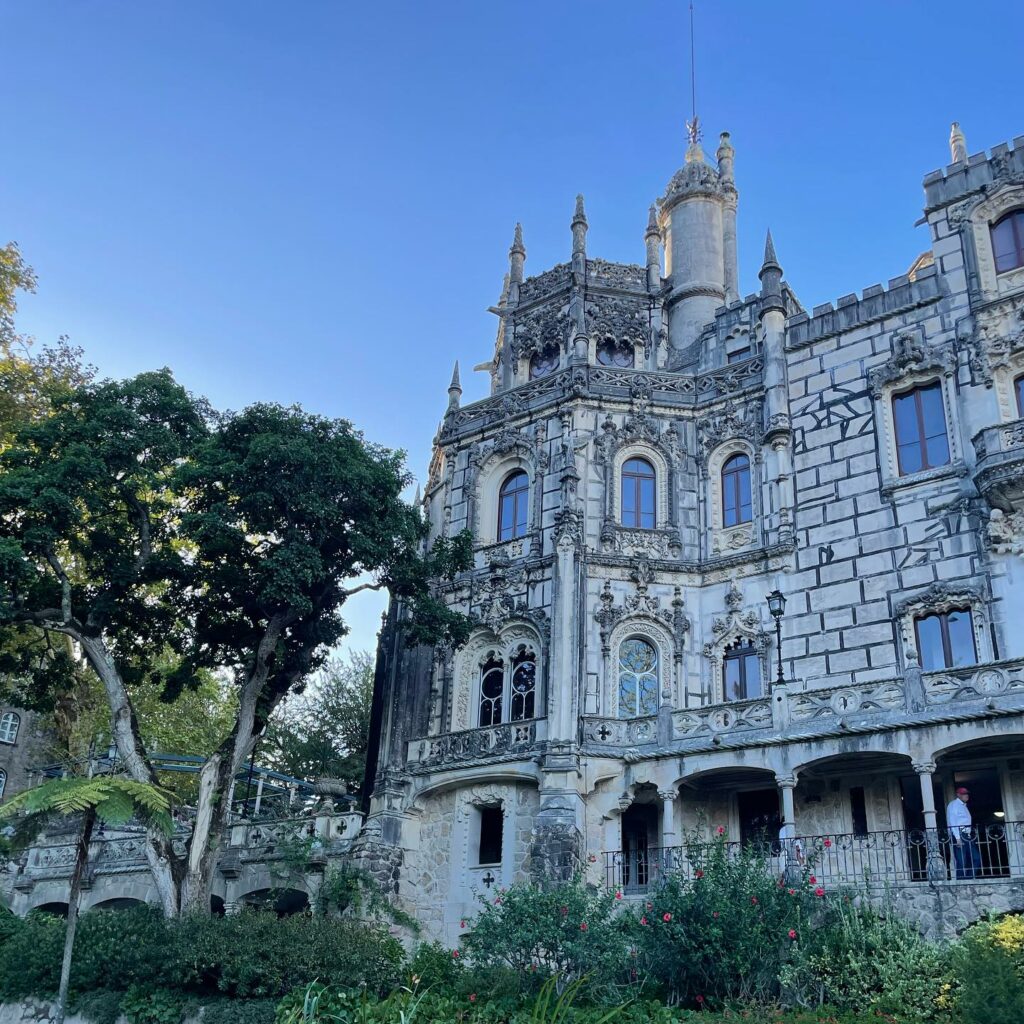 Relative to Pena Palace, Quinta Da Regaleira's history starts far later. The former owners of the land, Viscountess of Regaleira, sold the property to Brazilian-Portuguese businessman Carvalho Monteiro in 1892. He tapped the services of the Italian architect Luigi Manini to help him design the sprawling structure that stands as Quinta da Regaleira today.
In his designs, Manini pulled together Manueline, Roman, Gothic, and Renaissance influences. Construction of Quinta Da Regaleira started in 1904 and was finished in 1910. It passed as a private residence to Waldemar d'Orey in 1942, and later to the Japanese construction company Aoki Corporation in 1987.
Quinta da Regaleira was recognized as a Portuguese National Monument in 2002.
While visiting Quinta Da Regaleira, don't forget to check out the Initiation Wells, which aren't really wells at all. They're better described as inverted towers, with spiral staircases leading deep into these underground monuments. They connect with one another, as well as other buildings within the grounds.
Visitor Information
How to get there: You can find Quinta da Regaleira closer to the town center of Sintra, making it slightly easier to access by foot.
Best time to visit: 10:00 – just before peak time.
Tickets: $11.60 (€11) for adults, $6.30 (€6) for children and seniors
Tips: Buy a map for $1.10 (€1) at the Quinta Da Regaleira ticket office. With this, you can self-guide your way around the castle and grounds.
Monserrate Palace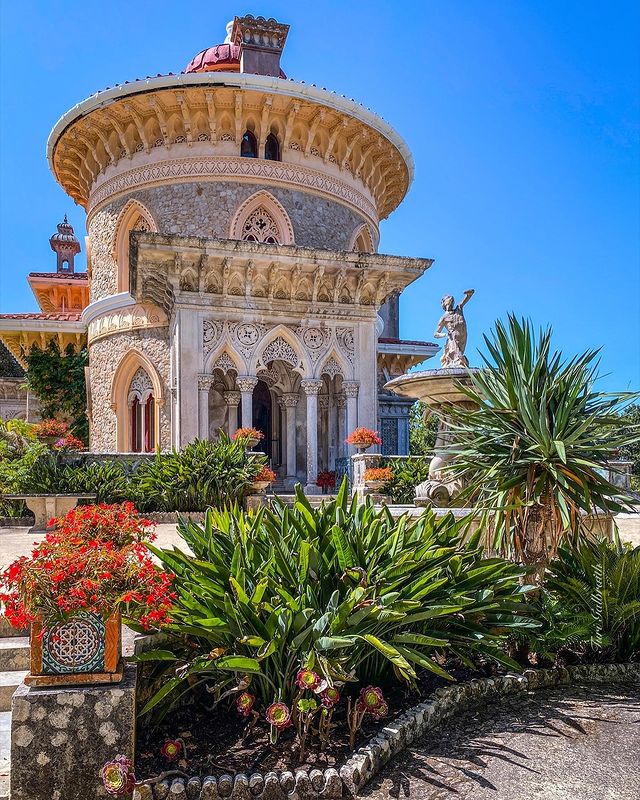 Lastly, you have Monserrate Palace, which can be found near the foot of the Sintra Mountains. In my opinion, it's the castle with the most beautiful interior in the whole of Sintra. The architectural style is arabesque, with neo-gothic streaks throughout.
The grounds of Monserrate Palace have seen a few different structures built on top of it over the centuries, dating back to at least the 1039 reconquest of Sintra.
In the 18th century, an English merchant named Gerard de Visme built a neo-gothic building on the grounds. This building was later visited by the English poet Lord Byron in 1809, who mentioned Monserrate Palace in his poem 'Childe Harold's Pilgrimage'.
The building was redesigned following its purchase by English merchant Francis Cook. Cook hired architect James Knowles, who set out designing the palace with both romanticism and Moorish revival styles in mind.
The Portuguese Government acquired the property in 1949 and declared it a Public Interest Property.
When walking through its corridors today, you feel transported to a totally different time and country.
Visitor Information
How to get there: I don't recommend walking to Monserrate Palace from Sintra. There's not a good walking path, so I'd recommend using public transport for this one. The red route on the hop-on/hop-off bus takes you to Monserrate Palace. Alternatively, you could use the 435 bus from Sintra Train Station. This costs $4 (€3.75).
Best time to visit: Any time before 11.00 is good.
Tours and tickets: $8.50 (€8) for adults, $7 (€6.50) for children
Tips: Check out the abandoned chapel located within the palace grounds – it's been reclaimed by nature and looks really cool!
Tips for Visiting Sintra
Pro tip If you want to see all the castles in Sintra listed above, you'll probably need a few days to properly enjoy the experience. Sintra is a good day trip idea, but you could also stay in the town to explore it at your own pace.
To get to Sintra, you can catch a train from the Lisbon Oriente Station. The Sintra 18266 train leaves Oriente Station roughly once every half hour and takes 47 minutes. Train tickets cost $2.45 (€2.30).
If you plan on staying a few days, here are some tips and recommendations:
Accommodation
I'd recommend checking out the websites for each hotel listed below first, then check the likes of Booking.com or Agoda to see if you can find a cheaper price.
Sintra Boutique Hotel
Price: $150 – $287 (€140 – €270)
This casual hotel gives you easy access to both the castles in Sintra as well as the train station. The rooms and suites feature flat-screen TVs and minibars.
Penha Longa Resort
Price: $217 – $545 (€204 – €512)
This is my favorite luxury resort near Sintra town, with an outdoor pool and outdoor seating area to admire the surrounding Sintra Cascais Nature Reserve. There are nearly 200 luxury rooms and suites here, each of which is perfect for relaxing after a long day exploring the beautiful castles.
Blue House Hostel
Price: $25 – $64 (€24 – €60)
If you're looking for affordable and fun accommodation in Sintra, check out the Blue House Hostel. It's close to the train station and the castles in Sintra. There are dorms and private rooms available.
Dining and Cuisine
Throughout the town of Sintra, there are a few tourist trap restaurants – avoid these and go to the following instead:
Romaria de Baco: Traditional food in the downtown area of town. The octopus and potato dish is particularly good.
Tascantiga: Located near the Moorish Castle, this stop is great for small plates and lunches.
Nau Palatina: This hidden gem gives you a proper food experience. As the waiter brings out the tapas, each dish is described in detail.
Travel Tips
Here are some additional tips I'd keep in mind for Sintra:
Best time to visit Sintra
Definitely go to Sintra during the shoulder months. The benefits of doing this are countless: a more agreeable climate (better for hiking between the castles), fewer tourists, the hotels are cheaper, and so on.
Language and communication
English is spoken widely throughout Portugal, so you shouldn't have any trouble communicating when in Sintra.
Safety and health
Sintra is a totally safe place to explore and is often crowded with tourists. Crime rates are low in the area. However, if you're planning on hiking between the castles in Sintra, make sure your phone is charged and that friends and family know where you're going. It would be safer to hike in Sintra with a buddy.
Guided tours
As I said before, you could get a ticket for the hop-on/hop-off bus if you're only visiting for one day. Alternatively, you could sign up for a guided tour on sites like Viator. For example, you could get a guided tour of Pena Palace and Quinta Da Regaleira (with pick-up from Lisbon) for around $75 (€70).
Conclusion
From the National Palace to the Moorish Castle, and the beautiful gardens in between, Sintra clearly has a lot more to offer tourists than just Pena Palace. The castles in Sintra are wildly diverse, and hiking around the region feels like you're hiking through different eras. Spending a few days amongst these lofty structures can be pretty transformative – as can a quick whistle-stop day trip!
Frequently Asked Questions
What is Sintra, Portugal known for?
Sintra is known mainly for the Sintra castles, which are a range of architectural wonders, nestled atop Serra de Sintra. The town is also known for its historic center, beautiful views, and the Vale dos Lagos e Pateira (Valley of Lakes).
What is the biggest Sintra, Portugal castle?
Pena Palace is the biggest castle in Sintra, Portugal in terms of scale. This Sintra palace has quite an expansive structure and is surrounded by a significant amount of gardens.
Is the Moorish Castle in Sintra worth seeing?
I'd recommend visiting the Moorish Castle, Sintra because it is the oldest, and stands as a stark contrast to the rest of the Sintra Castles. It's a fascinating glimpse into the Moors, and really fun to walk around the old fortifications. Plus, the Moorish Castle gives you panoramic views of the surrounding Sintra region.
What is the most beautiful castle in Sintra?
The Pena Palace is often noted as being the best-looking castle in Sintra for its bright colors, impressive towers, and hill-top positioning. However, all the castles in Sintra are beautiful in their own way.
Which castle to visit in Sintra?
Most people go for the Pena Palace, but end up exploring Sintra's other castles. If you'd like to avoid the massive crowds that flock to Pena Palace, I'd recommend going to one of the less crowded castles, such as the Moorish Castle or Quinta Da Regaleira.
Why is Sintra so famous?
Sintra is famous for its architecture and long history as being a refuge for Portuguese royalty. Since King Ferdinand II bought Pena Palace, the Sintra castles have been an epicenter of European Romantic architecture. The castles are described as being the "cultural landscape of Sintra", and are recognized as a World Heritage site.
Is Sintra Palace worth it?
The Sintra National Palace is definitely worth it if you want a slightly more authentic experience than Pena Palace. Sintra Palace has more historical significance than Pena Palace.
How many days is good to stay in Sintra?
It would take you at least three days to explore each of the Sintra castles fully, especially if you're planning on hiking between them.