29+ Best Things to Do in Cannes, France: Detailed Guide
Nadia Podrabinek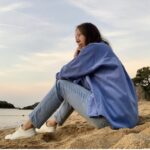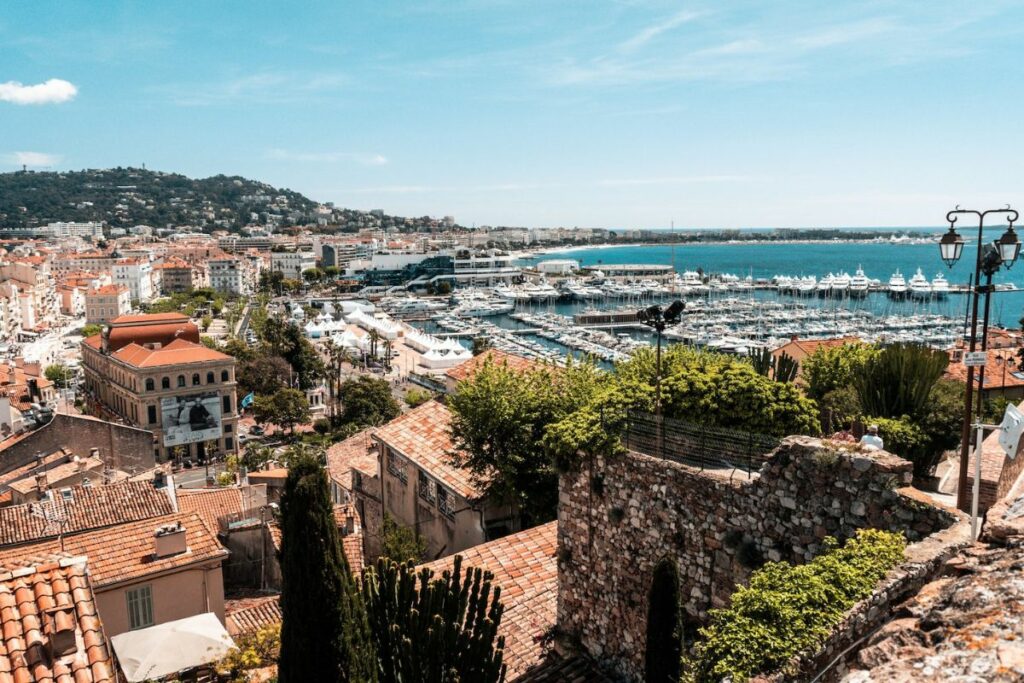 Picture this: Golden sands, a warm breeze, turquoise waters, sleek yachts, and luxury shopping. Sounds like a dream, right?
This is Cannes!
And it's my mission to transport you to this majestic Mediterranean coastline. This article will take you through my French adventure; seeing the 'typical' sights, along with my own hidden gems.
---
Key Takeaways
Boulevard de la Croisette is the central hotspot of Cannes.
The famous Cannes Palais des Festivals hosts the film festival every May.
Visit the Lérins Islands of the French Riviera – a short ferry ride away.
Shop along Rue d'Antibes – much cheaper than La Croisette Boulevard!
Explore art galleries along Rue Meynadier – the longest pedestrian street in Cannes!
Public beaches are far cheaper than private beaches when it comes to renting beach gear.
---
Best Things to Do in Cannes, France Map
My Experience
My Southern French affair began about a year ago when I was planning this idyllic escape to Cannes, France. All I wanted to do was swim in the warm Meditterean Sea, walk the ancient steps of Musée de la Castre, and shop at high-end boutiques along the infamous promenade.
Well, my dream became a reality! As I stepped off the train at Cannes Station – after a rather long haul from the US – my tiredness ceased to exist with my year-long built-up excitement! I took a long, deep breath of the salty French air (and hints of freshly baked croissants!) and "Oh la la" – I just knew I was in for a real treat.
As the saying goes "When In Rome" (in this case, France), I booked myself into a luxury 5* boutique hotel – Five Seas Hotel – close to Croisette Beach in the city center. This hotel was in the perfect spot; close to all the major attractions, beaches, and restaurants nearby. After literally throwing my bags into the hotel room, I dashed out the door to start exploring the city of my dreams.
About Cannes
Cannes is nestled along the picturesque French Riviera and is known for its glamorous charm and beauty. Famous for hosting the prestigious Cannes Film Festival, it's become synonymous with the movie industry and mega-wealthy celebs!
Beyond its alluring facade, lies a city bursting with historic monuments and old-world charm; waiting to be explored. The Cannes coastline, with its palm-fringed sidewalks, stylish cafes, and upscale homes make this an idyllic coastal getaway, that even the fussiest traveler will find something to do!
Is Cannes worth visiting?
If you love:
Exploring new places,
Historical landmarks,
Yachts,
Beaches,
Shopping and
Fine dining,
Then this is the ideal resort town for you! With so many things to do in Cannes and along the French Riviera, it's definitely worth a visit!
How to get there
Cannes is situated on the French Riviera in the south of France, between Fréjus and Nice.
It's really easy to get there, with non-stop flights from the US every day.
The closest airport is Nice Côte d'Azur about 30 minutes (17 miles) away.
Use thelocal bus service, Zou! Lignes Express Régionales from Nice (roughly $4) and arrive in Cannes in 35 minutes.
Alternatively, you can take an hour's train from Nice Airport to Cannes Central Station for $9 – $14 per ticket.
Weather and Climate
The great thing about Cannes is that it has great weather all year round!
Summers are hot with average temperatures of 25 °C (77 °F),
Autumns are mild and
Winters very rarely drop below 10 °C (50 °F).
Top Things To Do In Cannes, France
1. Boulevard de la Croisette (or Promenade de la Croisette)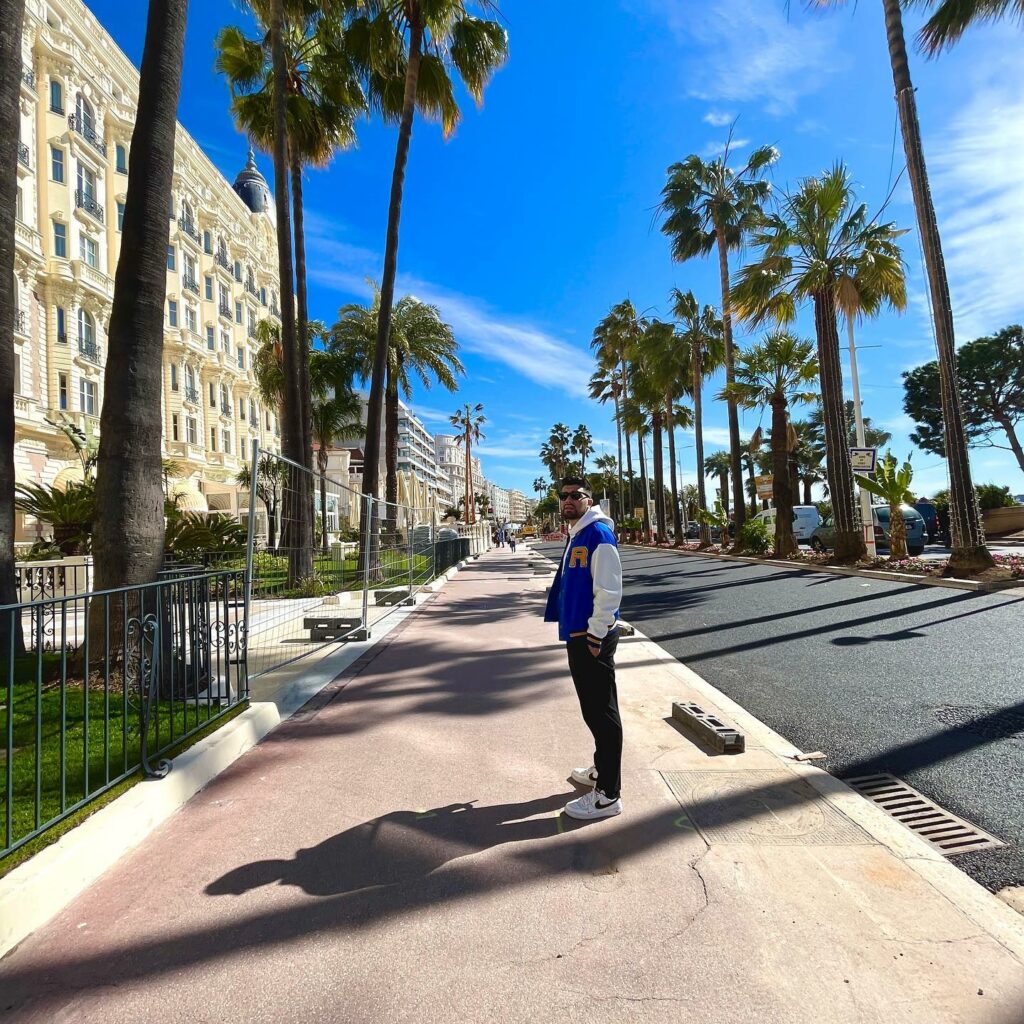 Location: La Croisette
Known for: Palais des Festivals et des Congrès – home of the Cannes Film Festival
Best for: High-end shopping, private beaches
Boulevard de la Croisette – the city's most famous boulevard– is the central hub of Cannes, and closely resembles the Promenade des Anglais of nearby Nice.
This crescent-shaped 1.2-mile (2km) stretch is a pedestrian-friendly walkway. It runs alongside the Mediterranean Sea and is bordered by palm trees, gorgeous beaches, stylish hotels, and upscale restaurants.
2. Cannes Palais des Festivals et des Congrès
Address: La Croisette
Known for: The famous film festival
Best time to visit: May
Cannes is home to the iconic Cannes Film Festival, held at the Palais des Festivals et des Congrès (Palace of Festivals and Conferences).
Unfortunately, I wasn't there in May to grace Cannes' famous celebrities with my presence, but I did have my photo taken on its iconic red carpet!
3. Cannes Stand-Up Paddle – Kayak Evasion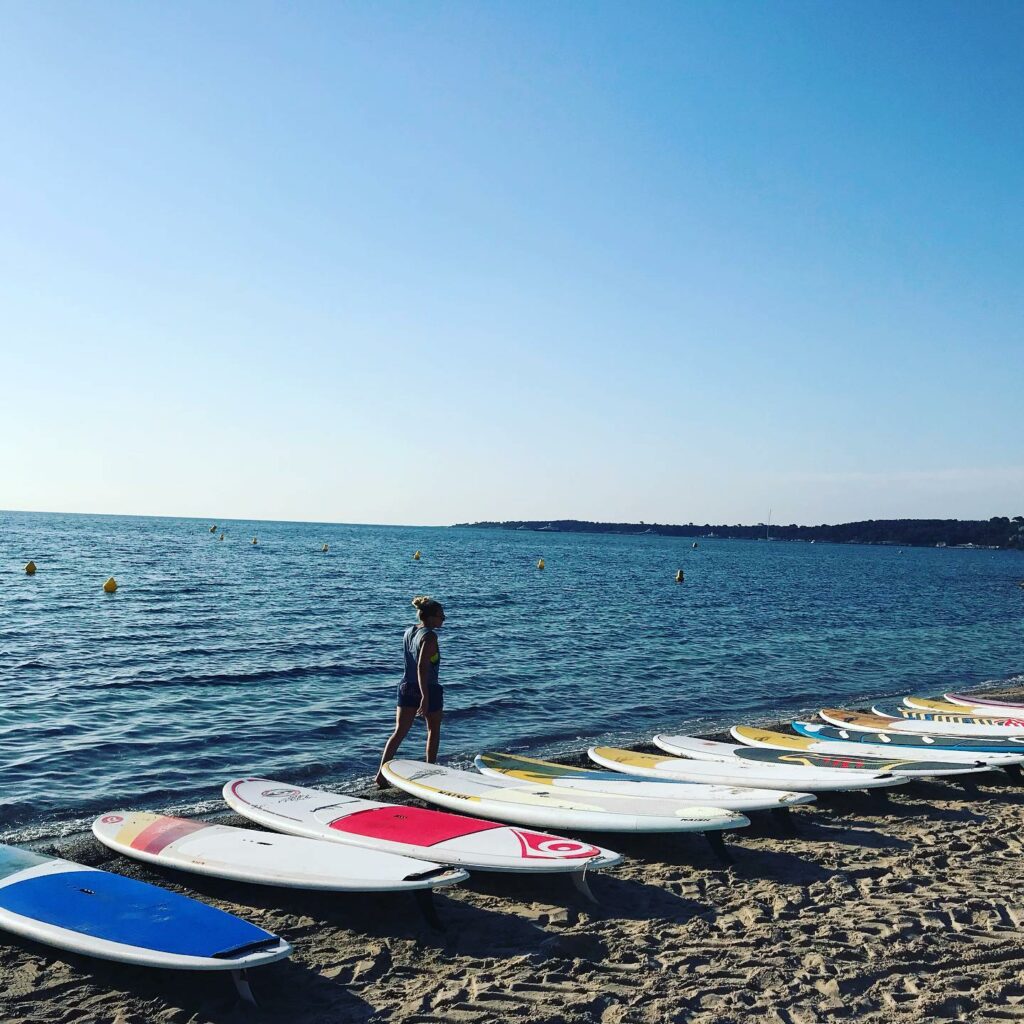 Address: Pointe Croisette, Cannes
Price: $17- $38
Booking info: +33 7 69 91 57 01
Best time: March – September
While you're in the vicinity of La Croisette Boulevard, you've got to give Cannes Stand Up Paddle – Kayak Evasion a go! Situated on the southern adjacent side of the promenade, this activity is great for water sports enthusiasts. Guided by instructors, they cater to beginners and pros and have various activities to enjoy.
4. Book a half-day island excursion
Location: Cannes Yacht Club
Price: Starting at $545 per couple
Booking info: +33 (0)6 7201 4202
Best time: March – September
Classic Boat Tours is situated at the bottom of Promenade de la Croisette, inside Cannes Yacht Club and definitely needs to be on everyone's "To-Do List"! This 4-hour private boat tour provides an idyllic, early afternoon escape. Stopping at sandy beaches along the way, it's the perfect setting for sunbathing and soaking in the Medietterean views.
5. Vieux Port (Old Port)
Location: Left of the promenade
Places nearby: Palace of Festivals and Conferences, Museum Of World Explorations, Notre Dame d'Espérance
Vieux Port, also known as "The Port of Cannes", is found to the west of Palais des Festivals. Situated at the bottom of Le Suquet Hill, this is one of Cannes' historical landmarks. Here you can get up close and personal with some of the sleekest yachts that the French Riviera has to offer.
6. Visit the Lérins Islands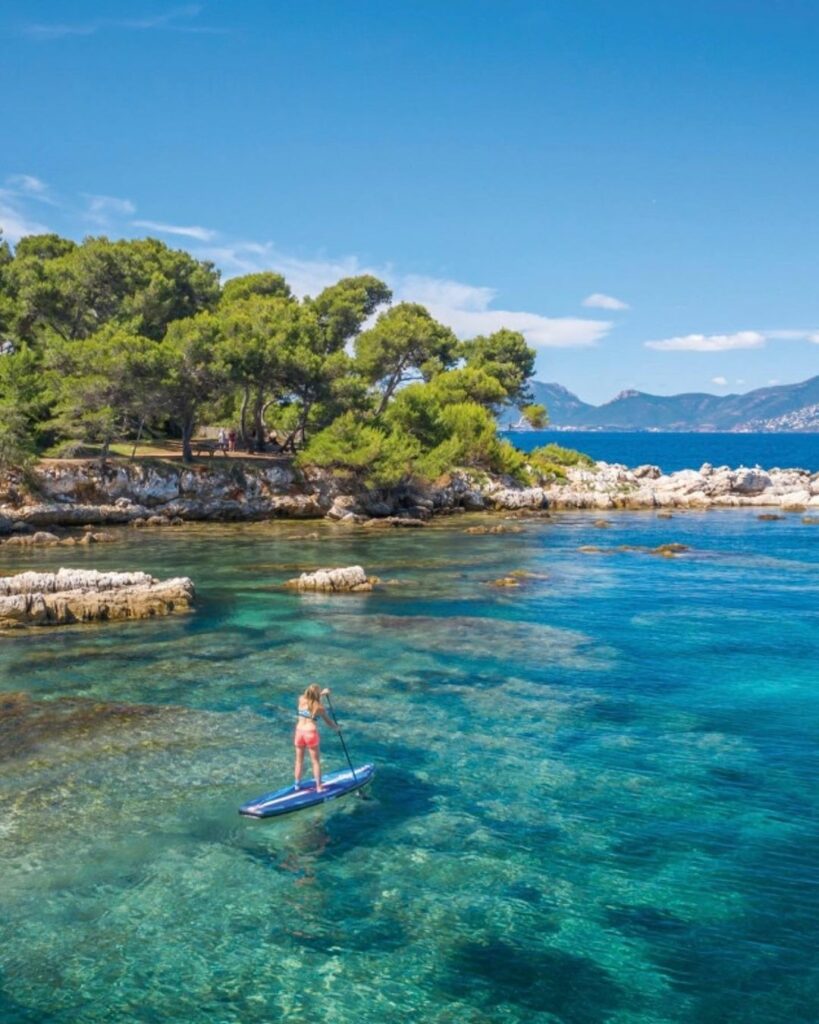 Best for: Breathing views of the French Riviera.
How to get there: Ferries depart daily from Vieux Port.
Price: About $22.
These islands are an archipelago on the Bay of Cannes, namely Île Sainte-Marguerite and Île Saint-Honorat.
Île Sainte-Marguerite is the largest of the two and is a quick 15-minute ferry ride away. What draws tourists here is the former 17th-century prison, Fort Royal. A highlight of my trip was visiting the "Man in the Iron Mask's" eerie cell, which is found below the renovated Museum of the Sea.
Île Saint-Honorat, on the other hand, is more of a peaceful visit. Here you can stock up on products such as wine, honey, and olive oil, made by the Lèrin monks.
7. Explore Cannes Old Town (Le Suquet)
Location: Le Suquet
Best for: Shopping and historical landmarks
Places nearby: Forville Market, The Museum Of World Explorations, and Notre Dame d'Espérance
Le Suquet is Cannes' oldest district. Its winding cobblestoned roads and narrow alleys are adorned with luxury hotels, art galleries, and shops and has fast become an affluent resort destination.
Only a 700-yard walk from The Port of Cannes, you'll find Rue St Antoine, Old Town's famous shopping street.
8. Forville Market (Marché Forville)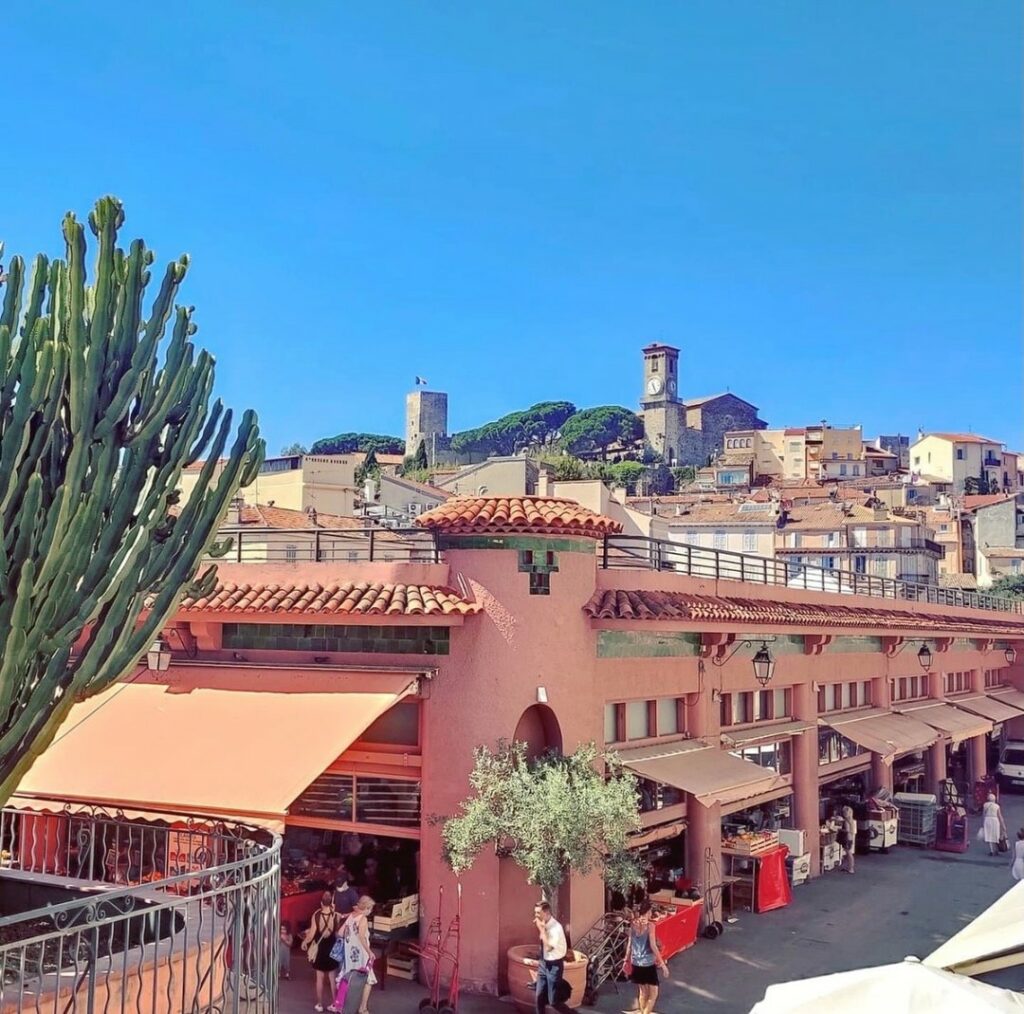 Location: Le Suquet
Trading hours: Tuesday – Sunday 07:00 – 13:00 | Monday it becomes a flea market
Best for: Fresh produce and flowers
This is the largest covered market on the French Riviera, boasting 3500 square yards of fresh produce, cheeses, seafood, and flowers. Found at the foot of the Old Towns district, it's a quick 7-minute walk from The Port of Cannes. I often stopped here for picnic lunches; grabbing bread, ham, and fruit and it sure did save me a penny or two!
9. The Museum Of World Explorations
Location: Le Suquet
Price: Roughly $7
Trading hours: Mon – Fri 07:30 – 19:30 | Sat 07:30 – 13:30
Best for: History lovers
You'll find this museum perched atop Le Suquet Hill in Cannes' Old Town district. Formerly known as Castre Museum, The Museum Of World Explorations is excellent to do if you're a history lover. (And the trek up the hill is well worth it!)
It's home to an array of primitive arts, orientalism, and French artifacts. Check out their website for upcoming museum tours and historical events that run throughout the year.
Helpful hint Use the local buses that depart every 15 minutes from the port at a cost of $2.
10. Château de la Castre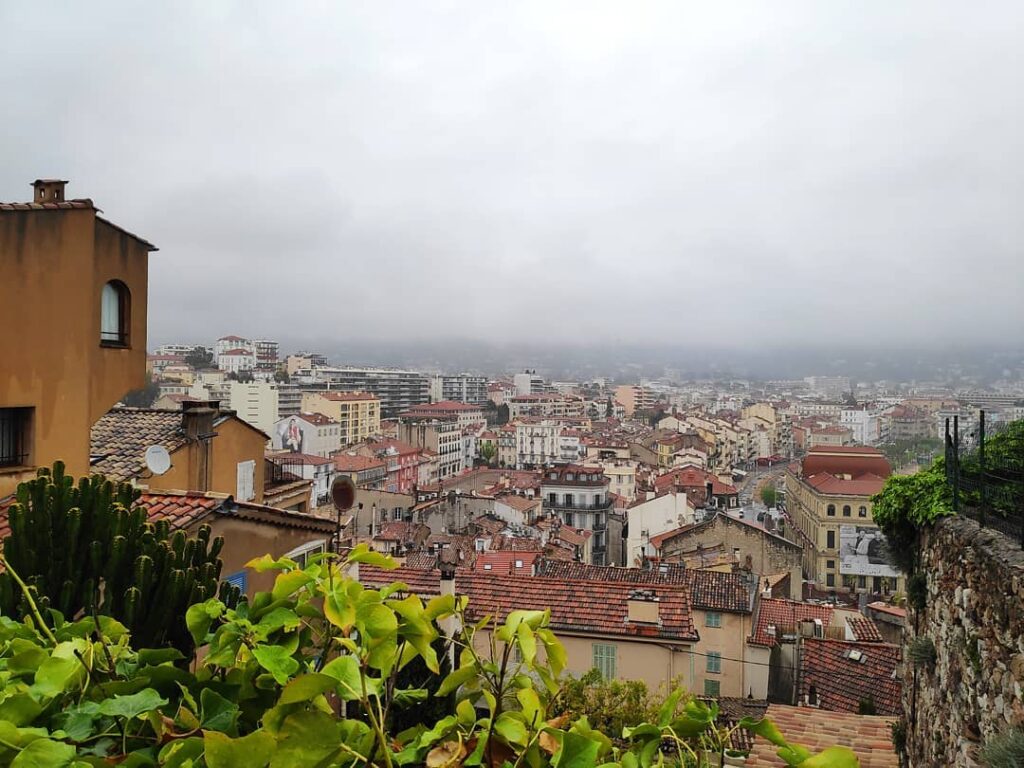 Location: Le Suquet
Trading hours: Tuesday – Sunday 10:00 – 13:00 | 14:00 – 17:00
Best for: 360-degree views
A few yards away from The Museum Of World Explorations and nestled between the hilly Notre Dame d'Espérance, you'll find Château de la Castre. This medieval castle is steeped in history and once served as a monastery for Lèrins monks. I conquered the castle's 109 steps and was treated to panoramic views of the Bay of Cannes. Well worth the climb, if you ask me!
11. Eglise Notre Dame d'Espérance
Location: Le Suquet
Trading hours: Open every Sunday from 09:00 – 17:00
Price: Free
Notre Dame d'Espérance is Cannes' oldest (Catholic) church, majestically sitting atop Le Suquet Hill. Also known as "Our Lady Of Hope", it's pretty hard to miss when in the city. The church is a short 218-mile walk from Château de la Castre and is free to enter. The breathtaking views are out of this world; making it an idyllic location for views and prayers.
While this church has no entry fee, it is a place of worship – so do pay your respects.
12. Picnic in Cannes National Park
Nearby: La Croisette
Trading hours: Open 24 hours
Best for: Nature lovers
Explore Cannes from a different viewpoint – and by that I mean, from the heights of its National Park. Just a stone's throw away from La Croisette, you wouldn't believe this 80-hectare forest is right on Cannes' doorstep. With some of the best views of the French Riviera, this park makes the perfect day trip or picnic spot.
Helpful hint The park offers 20 kilometers (13 miles) of hiking and walking trails.
13. Take a day trip to Monaco and Eze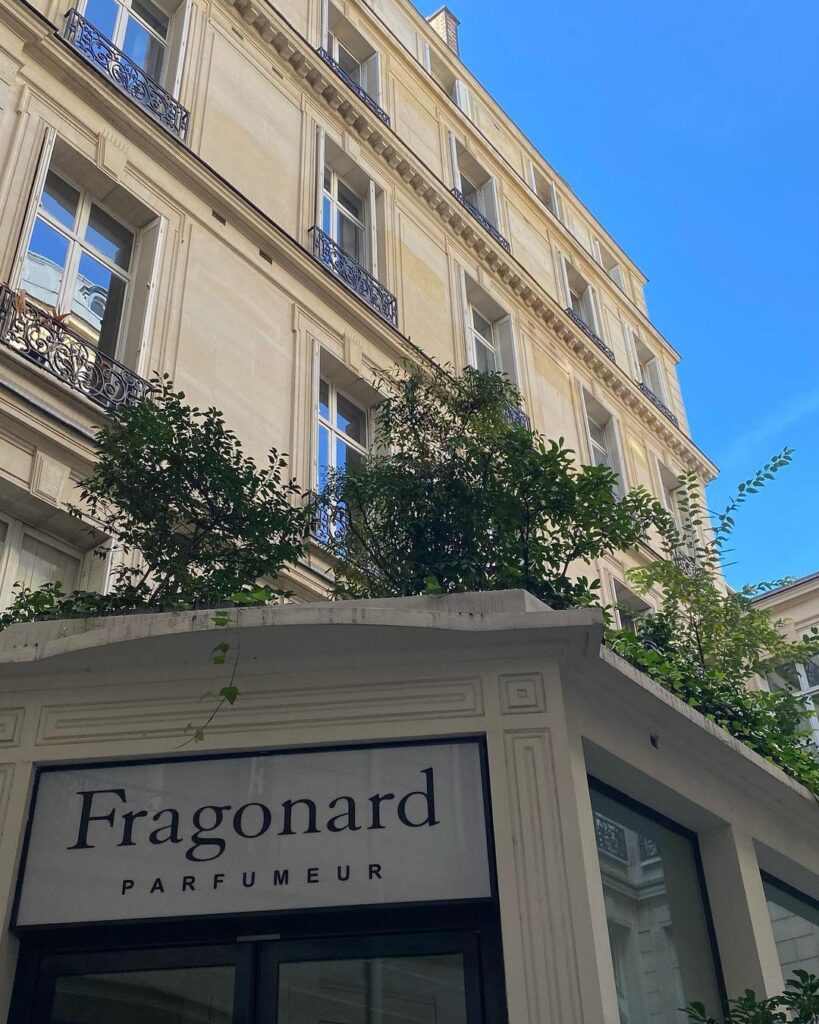 Operator: Liven Up Tours
Booking: +33 (0)4 93 212 512
Price: $80 per person
Best for: Sightseeing
Book a half-day bus trip along the stunning French Riviera with Liven Up Tours. They took me on a captivating journey where we visited the renowned Fragonard Perfumery in Eze, passed the Monte-Carlo Casino, saw the Changing Of The Guard ceremony at the Prince's Palace in Monaco, and revved our engines at the iconic Formula One Grand Prix circuit!
Beaches in Cannes
Croisette Beach
Location: La croisette
Price: Hire umbrellas and lounge chairs for $27
This private beach is the most famous beach in Cannes, popular amongst celebrities and socialites. Its 1.2 miles of powdery sand runs parallel to Boulevard de la Croisette and is accessible through one of the many hotels or restaurants dotted along its shores.
Festival Beach
Location: In front of Palais des festivals et des congrès
Price: Hire beach gear from $30
With prime views of the Mediterranean Sea and situated right outside the film festival, La Plage du Festival is a truly spectacular sight! Its pristine sands, clear waters, and close proximity to popular restaurants and bars make this the perfect must-see spot for film (and beach) enthusiasts and definitely a top choice of things to do in Cannes!
3.14 Beach
Location: La croisette
Price: Enjoy a three-course meal at 3.14's restaurant from $32
Situated a couple of yards from Festival Beach; 3.14 Beach has a slightly different take to "beaching" – which I much preferred! While swimming and sunbathing are a must; its unique Zen-like "beach concept" offers yoga and meditation classes during the summer months.
Miramar Plage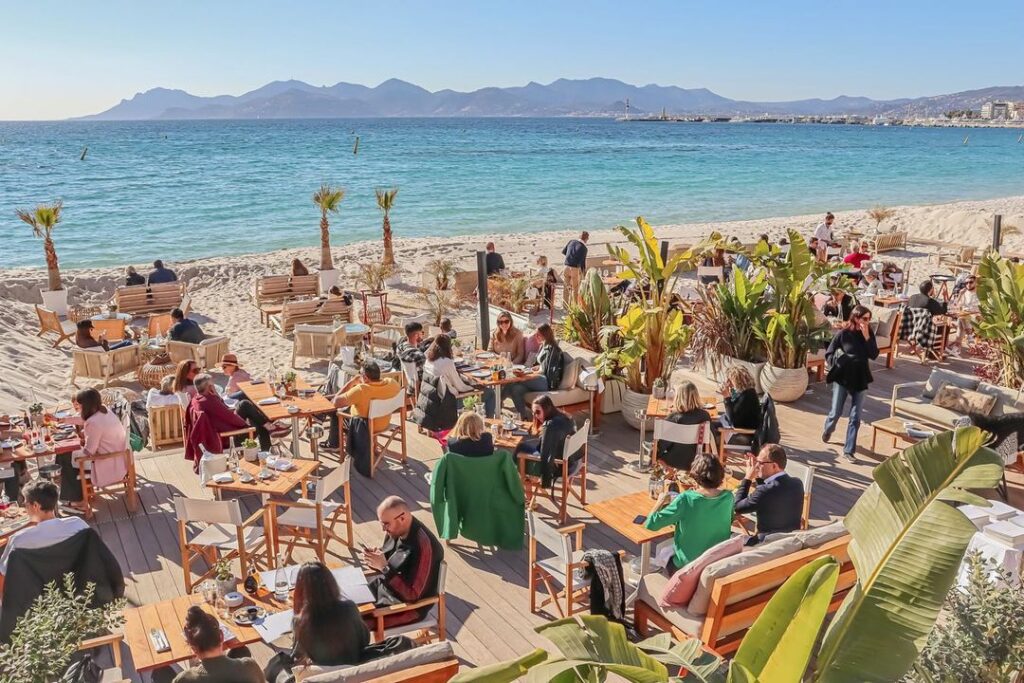 Location: La croisette
Price: Hire beach gear from $30
Boulevard de la Croisette has a throng of private beaches, owned by luxury hotels and restaurants. Munch on parma ham bruschetta whilst basking in the hot Mediterranean sun and relish in the best sunset views of the Cote d'Azur at Miramar Plage.
Plage Macé
Location: La Croisette (left)
Best for: Watching the Cannes Film Festival (oh, and swimming of course!)
Found on the left side of the city's La Croisette Boulevard, Plage Macé is the larger of the two municipal beaches in Cannes.
Don't let that put you off though, this beach is extremely clean, and renting beach gear (ie chairs, umbrellas, and lockers) will only set you back about $5 for the day – a fraction of the price when compared to private beaches!This beach is known to set up a big screen in May during the film festival.
Plage du Midi
Location: Near Vieux Port
Best for: Families, swimming and sunbathing
There are four beaches stretched along Boulevard du Mini, starting from Vieux Port towards Cannes la Bocca. Plage du Midi is the largest of the four. This 700-meter stretch of white sand has a more laid-back vibe and is popular amongst families with small children.
The three other beaches found nearby are Plage Laugier, Plage Mistral, and Plage Madrigal. These are quite small and remote but still have basic amenities of toilets, showers, and kiosks close by.
Plages de la Bocca
Location: 1.8 miles from Plage du Midi
Best for: Swimming, sunbathing, and watersports
Plages de la Bocca is an idyllic strip of pristine beach, found on Cannes' westernmost side. A popular beach for swimming, surfing, volleyball, and killer beach workouts! With many eateries dotted along its waterfront, this beach is the perfect getaway from the hustle and bustle of the city.
Bijou Plage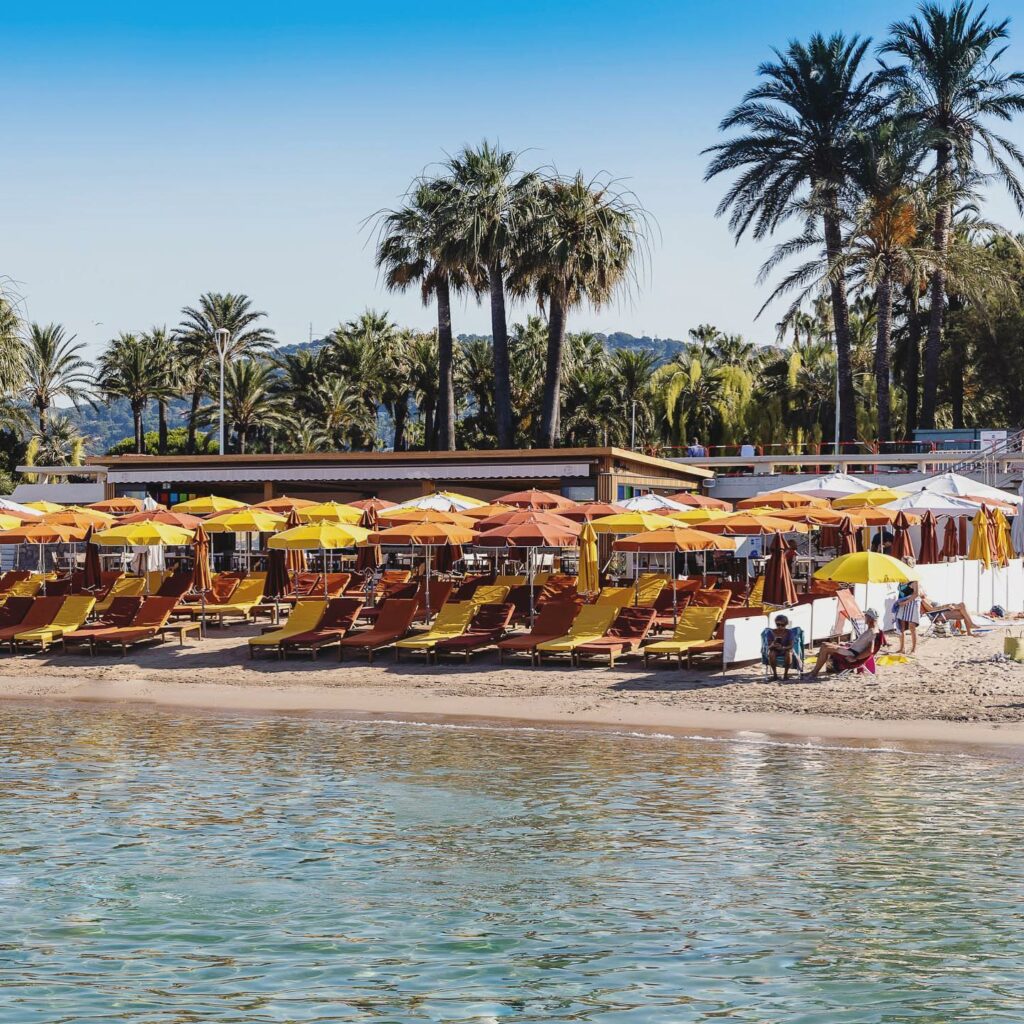 Location: Boulevard de la Croisette
Best for: Families, swimming
This wide stretch of golden sand is found on the southern end of Boulevard de la Croisette, close to Palm Beach. It's one of the popular things to do in Cannes among the locals and is perfect for families with small children.
Discover Cannes Cuisine
One of the best things to do in Cannes is eat. The French are known as gastronomy geniuses and Cannes is no exception.
Famous Local Dishes to Try
When in Cannes, you've got to try some of the local cuisine, such as:
Pissaladière – a flatbread topped with olives and anchovies
Aioli – sort of garlic mayonnaise (the homemade version!)
Bouillabaisse – a classic French fish soup
Daube Provençale – a beef stew made with red wine
Fougasse – authentic French bread
Ratatouille – a stewed vegetable dish, originating in Nice
Recommended Restaurants and Cafés
Table 22 POUR NOËL MANTEL
Location: Rue Saint-Antoine, Cannes
Trading hours: Daily 19:00 – 22:00
Best for: Fine dining
Price range: $41 – $90 per meal
Located along the vibey hotspot in Cannes' Old Town area and close to the Forville Market, this restaurant is only open for 3 hours in the evening. This 1* Michelin restaurant took me on a culinary journey like I've been on before. Not only did the food seem too beautiful to eat, but the flavor profiles were truly crafted by the culinary Gods!
Lucky You Beef & Seafood
Location: Less than a mile from La Croisette
Trading hours: See their website
Best for: Steak and seafood
Price range: Starting from $20
Situated close to Notre Dame d'Espérance in the Le Suquet distinct, this uber-stylish steak and seafood house really "knocked it out of the park" for me! My tuna tartare was fresh and crisp and the Black Angus Ribeye steak was cooked to utter perfection – a taste that lingered well after the meal had ended.
Bobo Bistro
Location: La Croisette
Trading hours: Open daily for two sittings. 12:00 – 15:00 | 19:00 – 23:00
Best for: Mediterranean cuisine
Price range: Starting from $19
Now this isn't quite Michelin star, but it sure made up for it in ambiance, situated 20 meters from La Croisette and 50 meters from Rue d'Antibes. I found the vibe of Bobo Bistro to be warm and inviting – like you've gone home for a meal. Serving authentic Mediterranean meals; the clam linguine was definitely my go-to.
Elixirs et Sorcellerie
Location: On the right of Rue d'Antibes
Trading hours: Monday – Saturday 10:00 – 18:30 (during summer)
Best for: Brunch (and cakes!)
Price range: Starting from $4
I thought I'd boarded the Hogwarts Express and stepped into the wizarding world of Harry Potter when I first came across Elixirs et Sorcellerie. This cafe – just north of the promenade – not only boasts a gourmet menu of sweet bakes, mega shakes, and quiches, but they also sell wizard-ey trinkets! It's the first tea room of its kind in Cannes, and as you can tell: I went there a fair few times.
Le Duplex Surf Cantina
Location: Near the bottom-right end of the promenade
Trading hours: Daily 08:00 – 23:30 (Happy Hour between 16:00 – 18:00)
Best for: Relaxed vibes
Price range: Starting from $15
This vibey surf cantina at the southeast side of the promenade was one of my favorite places to go for "Happy Hour" drinks (and food of course!). Open every day until 23:30, I often had breakfasts, lunches, and late-night snacks here. They serve the best burgers in town.
Shopping In Cannes
The three main high streets of; Rue d'Antibes, Rue Meynadier, and La Croisette, are all found within walking distance from each on Cannes' northwest side.
Here's a list of a couple of high-end boutiques, designer stores, and luxury brands that I found in each:
La Croisette – High End
Louis Vuitton
Dolce & Gabbana
Valentino
Hermés
Emporio Armani
Cartier
Rue d'Antibes – Designer Brands
ZARA
G-Star Raw
Kiko Milano
Mango
Lacoste
Gray d'Albion (shopping center)
Rue Meynadier – Boutiques
La Boîte à Maillots Swimwear
Boom 53
Blanc du Nil
Maline's Boutique
Eva Accessories
Local markets
Apart from Forville Market – which I mentioned earlier – here are a couple of other local markets to explore:
Gambetta Market
Found: About two blocks north of Rue d'Antibes
Open: Daily 07:30 – 13:00 (except Mondays in winter)
Best for: Fresh produce, seafood, and clothing
La Bocca Market
Found: Between Vieux Port and Plage de la Bocca
Open: Daily 07:30 – 13:30 (except Mondays in winter)
Best for: Fresh produce, flowers, and chocolate. On Saturdays, it turns into a flea market with clothing, shoes, jewelry, and makeup.
Tips For Travelers
Best Time to Visit Cannes
Between June and September. It is their busiest time, so brace yourself for the vibrant crowds.
Cannes boasts fantastic weather all year round! During winter (December to February) temperatures have been reported to drop below 10 °C (50 °F); a bit chilly in my opinion, especially if you're longing for a dip in the Mediterranean Sea!
Local Customs and Etiquette
The French are rather formal in their ways; you'll never see them talking out loud or drunk in the street.
Always greet wherever you go.
Dress your best. The French are known to dress well, even if they're popping out for bread and milk.
If you've been invited to a local French home, it's best to take chocolates as a gift (not wine!)
When at local markets, do not touch the local produce without asking for permission first.
Practical Tips
Currency
Cannes uses Euros.
Accepts all major card payments, such as Visa and Mastercard.
Most high-end places accept Diners Club and American Express.
Transport
Local bus services:
Lignes d'Azur (The main airport link bus)
CTU de Cannes Bus Azur
CTM Cannes La Bocca
Beltrame
Using public transport is really cost-effective when compared to Uber or taxis. They run on schedule every 15 minutes, cost about two bucks per trip and tickets are easy to get – on the bus or at the station.
Helpful hint Download the Palm Bus App for Cannes' local public transport system.
Train services:
TGV or SNCF. These are the two main train lines between Cannes and Nice. Tickets can be bought from the train station (or online) and are roughly $8.
Helpful hint To save on ticket prices, buy your tickets the day before.
What To Do In Cannes In One Day: A Quick Itinerary
Visit Forville Market for breakfast and picnic lunches (open from 7 am)
Walk along La Croisette Boulevard
Catch the bus to Old Town
Hike up to the castle for panoramic views of Notre Dame d'Espérance and its surrounds
Window shop and view art galleries along Rue Meynadier
Enjoy a late lunch at Miramar Plage's stylish restaurant on the promenade
Check out the yachts docked at Cannes Yacht Club
Watch the sunset from the heights of Cannes National Park (with a picnic in tow)
Top tip You can book walking tours for as little as $25 per person; easily done from local travel bureaus. These are great to do, to cover Cannes landmarks in a short amount of time!
Frequently Asked Questions
Why is Cannes so expensive?
This coastal resort town is known for its over-the-top glamour, high-end shopping, and luxury private villas. It has gained a reputation as a prestigious travel destination, attracting affluent travelers and celebrities from around the world. As a result, the cost of living tends to be much higher when compared to other cities.
How far is Nice from Cannes?
Cannes is about 16 miles away from Nice and takes about half an hour by train.
Is Cannes more expensive than Paris?
No. Cannes is cheaper than Paris in terms of transport costs, accommodation, and eating out.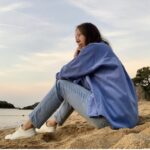 Hello, my name is Nadia.
I usually write about traveling (there are so many places to fit all the lifestyles), relocation (finding a job overseas or moving without losing an income), and living in a foreign country (adapting to a different culture and mentality). Follow me on Twitter, Facebook, Instagram, or LinkedIn!
This post might include some affiliate links. If you make a purchase through these links, I may earn a small commission at no additional cost to you. I appreciate it when you use my links to make purchases.