Am I too fat to fly? The most important tips
Nadia Podrabinek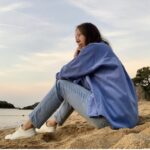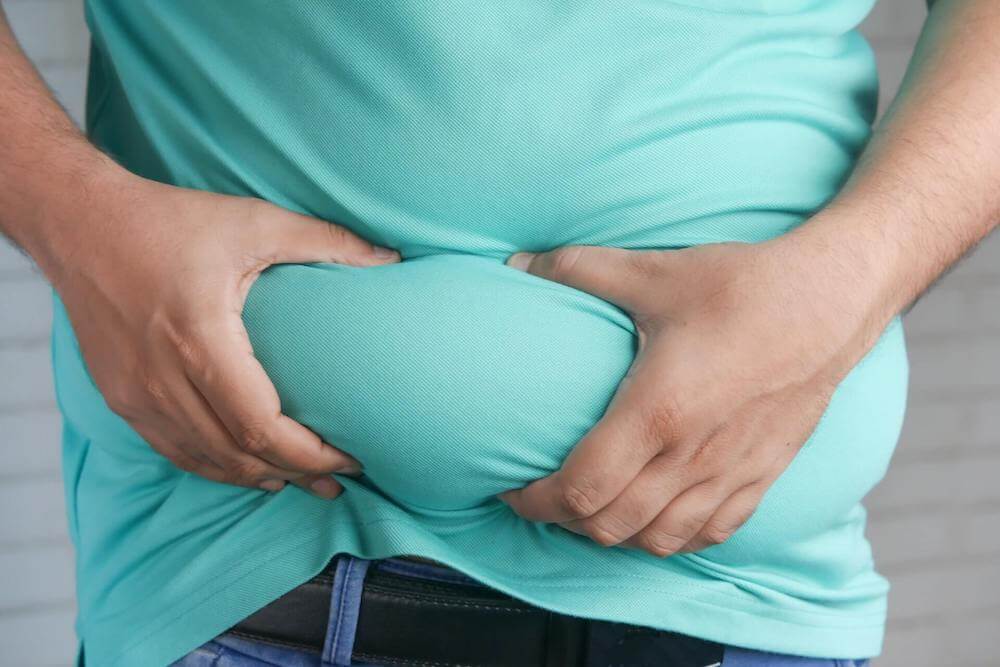 If you want to know what flying is like when you are plus size, I will share some tips for flying when you are fat, overweight, fluffy, bigger person, or whatever-term-you-use-to-describe-yourself.
But first, let me say that you deserve to travel, the best life, and you are amazing just the way you are. No matter your size that should not limit you in this life.
Choosing the airline you want to fly with
When choosing the airline, you want to choose one that will be the most accommodating.
There are several different things about each airline. You are probably asking, "Am I too fat to fly Delta Airlines / Southwest / United / Alaska / etc."?
In my opinion, Southwest Airlines is in the top 3 choices, and they are plus-size-friendly because of their particular "The Customer of Size Policy."
So here is how it works. If you need multiple seats and you know that, you can do one of two things:
Purchase multiple seats ahead of time, and when your trip is concluded, you can ask for a refund for those seats.
When you get to the airport on the day of your flight, go to the gate agent and ask them if there is an empty seat they can give you. And if there is room available, they will provide you with extra seats free of charge. 
Tip Do not be afraid of talking to the gate agent! They can usually tell you how full your flight is.
Airline
Buying additional seat
Policy URL
American Airlines
Second seat is required if you are greater than 1 inch outside of the armrests and need a seatbelt extender.
click
Alaska
Second seat is required, with a possibility of a refund.
click
Delta
Not required, and you can ask to be reseated next to an empty seat. If not, you will need to upgrade to First or Business Class. The Economy seat width is 17.2"
click
Frontier
Required to book two seats prior to travel.
click
Hawaiian
Required to book two seats prior to travel.
click
Southwest
Required, but you can also wait until the day of the flight to ask if there is an additional complimentary seat. Refunds are also avalaible.
click
United
Required if certain criteria are not met:
– You must be able to properly attach, buckle and wear the seat belt, with one extension.
– Stay seated with the seat armrest(s) down.
– You must not significantly encroach upon the adjacent seating space.
click
British Airways
Required if you cannot fully lower both armrests.
click
Ryanair
Required. Note that in many cases the seats do not recline.
click
Choosing the seats tips and tricks
1. Avoid middle seats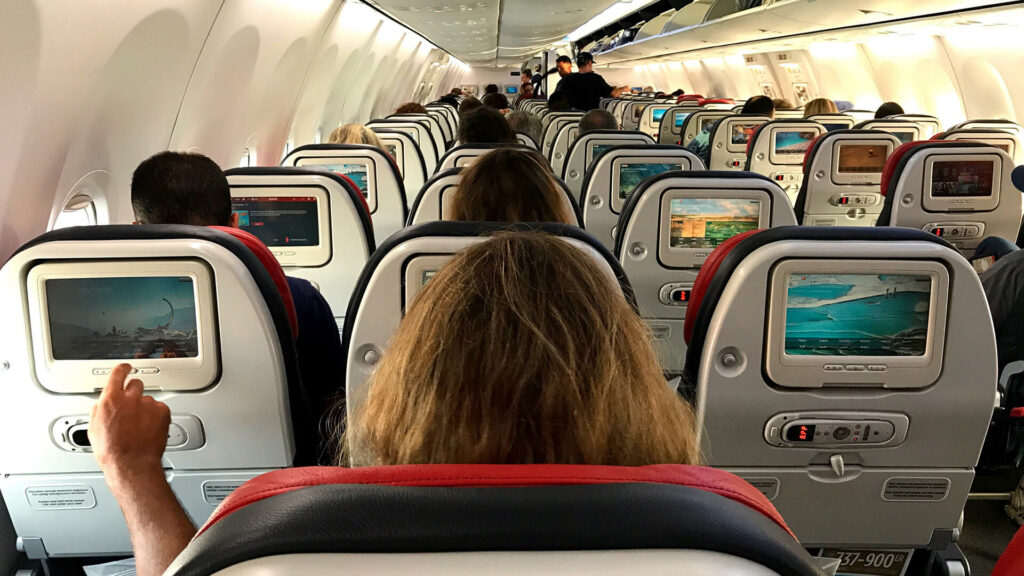 You want to avoid middle seats if you are a plus-sized person. The middle seat is usually the most uncomfortable (but if you are flying with someone you know, sitting in the middle is not too bad).
2. Avoid the exit row if you wear a seatbelt extender
Using a seatbelt extender, you want to avoid the exit row. With most airlines, if you wear a seatbelt extender or need one, you are not allowed to sit in the exit row.
So, when picking out your seats, you want to try and make sure to avoid the exit row. Another reason you want to avoid this row is that they are notoriously known for having armrests that will not lift up! If you are a bigger person with big hips and you are sitting in one of those seats, you will be uncomfortable.
3. Learn about the seats on seatguru.com
You might wonder, "How will I be able to tell before I am even on a plane what the seat is like? Other questions are "How am I going to be able to tell the seat's dimensions or if the seat has an armrest that does not go up and down, or if it has an extra legroom or not."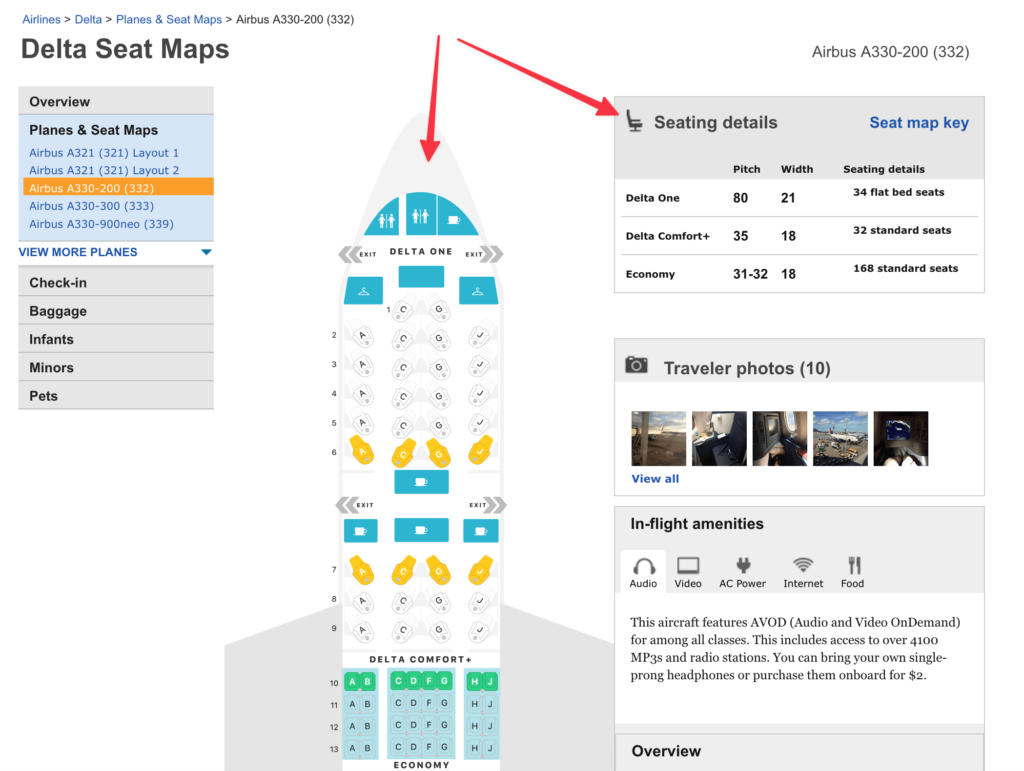 Well, here is the only answer for you – seatguru.com. It is a game changer for all overweight people trying to find information about the seats before the flight.
With this website, all you need to know is your flight number, the airline you are flying with, and that is it.
You type that information in, and then it will pull up the aircraft for your flight with a map of seats. You can choose seats there, which will tell you if they have an armrest, TV screen, power outlet, and, most importantly, seat dimensions. So, if you want to know does your waist size fit in airline seat, go to seatguru.com.
4. Choose seats towards the front of the plane
Try to get seats that are up towards the front. That way, you have a shorter distance to walk when you are coming in boarding, and you will also get off the plane easier.
5. Bring a pair of slip-on shoes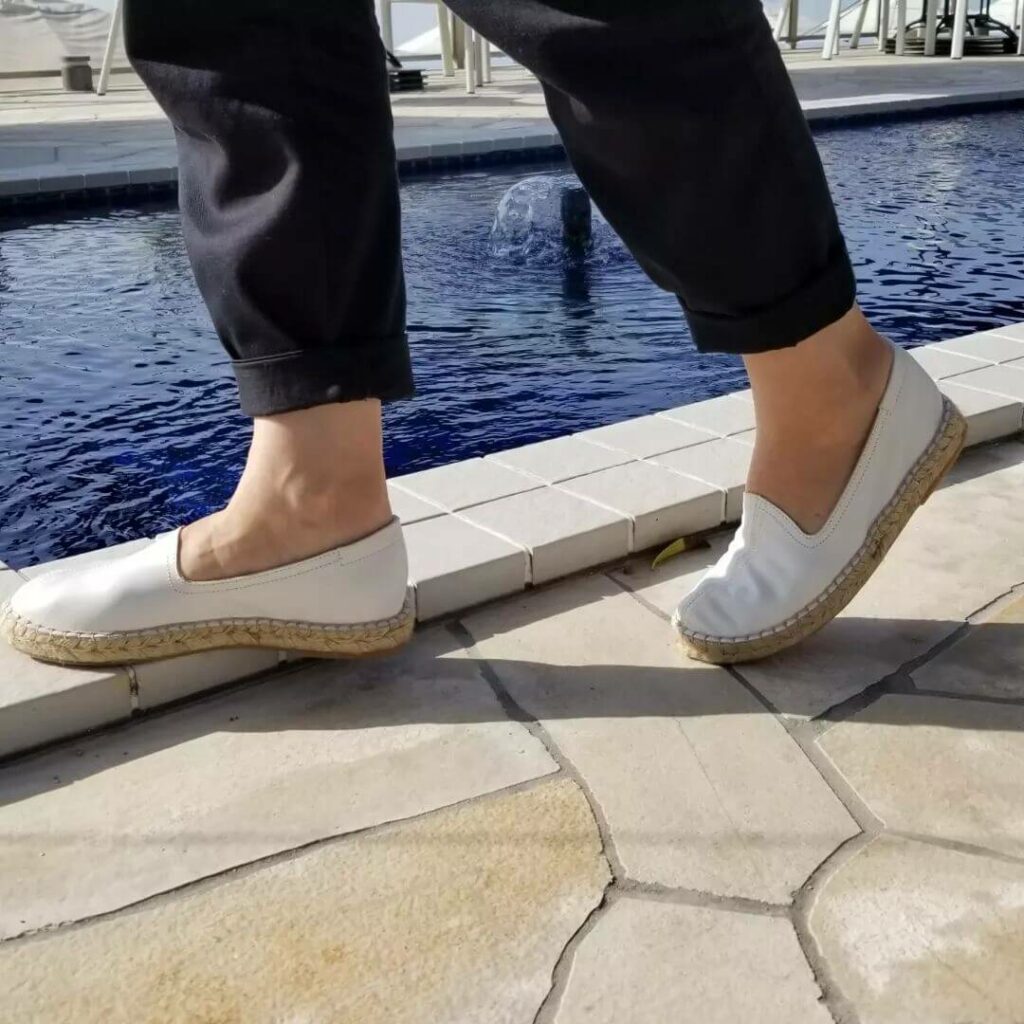 Another helpful trick is to bring a pair of shoes you can easily put back on after you go through security checks.
6. Pack a change of clothes and the essentials just in case
If your luggage is to be lost, being prepared gives you peace of mind.
7. Do not try to shrink yourself when you are traveling
If you want to go to the bathroom or give some blood flow in your legs or you need to stretch, do that! Do not feel confined because of your size, and do not put yourself at risk to make those around you more comfortable. You deserve to be comfortable too!
8. Put on some compression socks if the flight is long
If you are worried about a super long flight and blood clots, consider bringing some compression socks
9. Turn on a good playlist or read a good book
Sit back, relax and enjoy the ride. If you have anxiety before the flight, bring things that will help you relax and stay calm.
Read also: Best books for the beach.
Using seatbelt extenders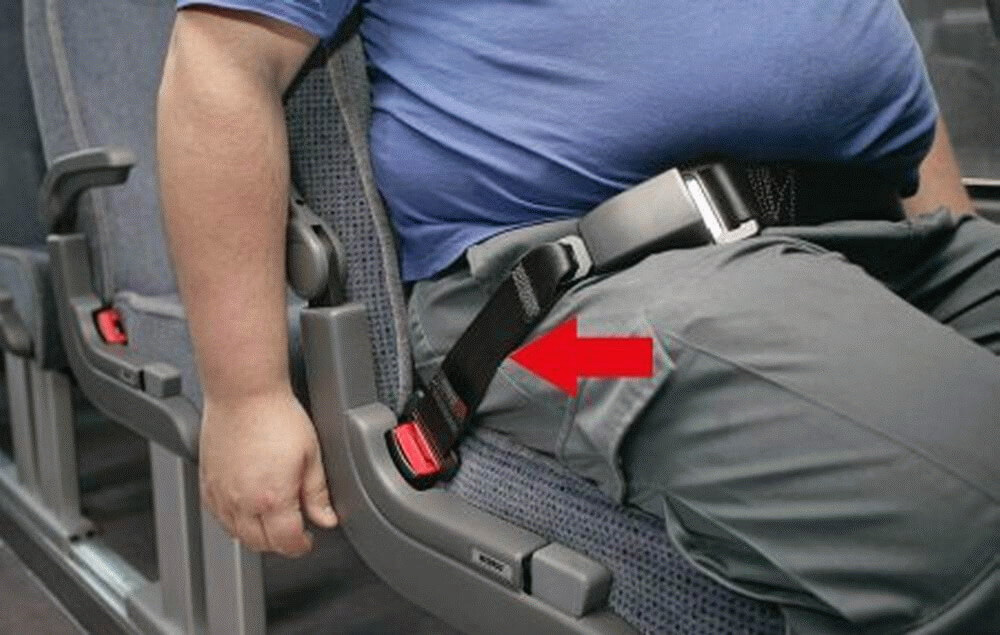 If you are reading this article, you have probably heard of seatbelt extenders.
What even is the seatbelt extender? Well, it is self-explanatory, but if you do not know, it is an extension that will clip into your seatbelt and extend it so you will have more room than with the standard seatbelt.
All airlines must have seatbelt extenders on hand, and you will probably never face the situation when there are no seatbelt extenders. Do not be shy or anxious; ask for it. And if you are worried about it, buy one on Amazon (choose FAA-approved ones); they are super affordable, $13-$30.
There are also seatbelt extenders for the car. So if you have to transfer from the airport to your hotel through a shuttle, bus, or Uber, you can even pick up a seatbelt extender for the car.
Arriving at the airport
It is usually recommended you get to the airport two hours early. But if you are plus-sized, the biggest tip you can get is to give yourself as much extra time as possible! If you have enough time, you will feel a lot less stressed.
If you have trouble walking long distances, you can call the day before you go to the airport that you have wheelchair assistance (which means that the airport staff will help you and transport you to and from your gates). Technically, they are not allowed even to ask you why. It is free and available, and there is no need to feel ashamed about it.
Pre-boarding
No matter if you are non-disabled, disabled, in a bigger body, whatever it is, if you feel that you will need more time getting on the plane – go ahead and pre-board. Pre-boarding is available to anyone who needs that accommodation, allowing you to get on a plane first.
Walking down the narrow aisle can be uncomfortable, especially if people are already seated.
Plus size friendly airlines
Air Canada
EasyJet
JetBlue Airways
British Airways
Qantas Airlines
Alaska Airlines
Southwest Airlines (the best customer of size policy!)
United Airlines (avoid smaller planes!)
Virgin Atlantic
Delta
Frequent questions on flying overweight
How long are seat belts on airplanes?
The average airline seatbelt extends 45 inches, with a seatbelt extender giving you an additional 25 inches.
Will I fit in an airplane seat with the size 22?
In most cases yes, you will fit the seat. Can be tight on Economy class. If you know what plane you are going, you can see seat dimensions on seatguru.com.
My size is 20, will I fit in an airplane seat with?
You will be fine. Check the Seatguru website to be 100% sure.
I am a bigger person, size 24-26-28. Will I fit in an airplane seat?
You will probably need to buy two coach seats and ask for a seatbelt extender (or to have yours). Remember, two coach seats are generally much cheaper and more spacious than a single first class seat.
Just for fun: How much does a plane weigh?
Most commercial aircrafts weigh between 31,000 and 127,000 pounds (14,000 kg – 57,600 kg).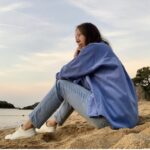 Hello, my name is Nadia.
I usually write about traveling (there are so many places to fit all the lifestyles), relocation (finding a job overseas or moving without losing an income), and living in a foreign country (adapting to a different culture and mentality). Follow me on Twitter, Facebook, Instagram, or LinkedIn!
This post might include some affiliate links. If you make a purchase through these links, I may earn a small commission at no additional cost to you. I appreciate it when you use my links to make purchases.