Chureito Pagoda
Nadia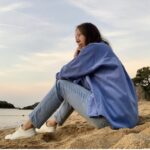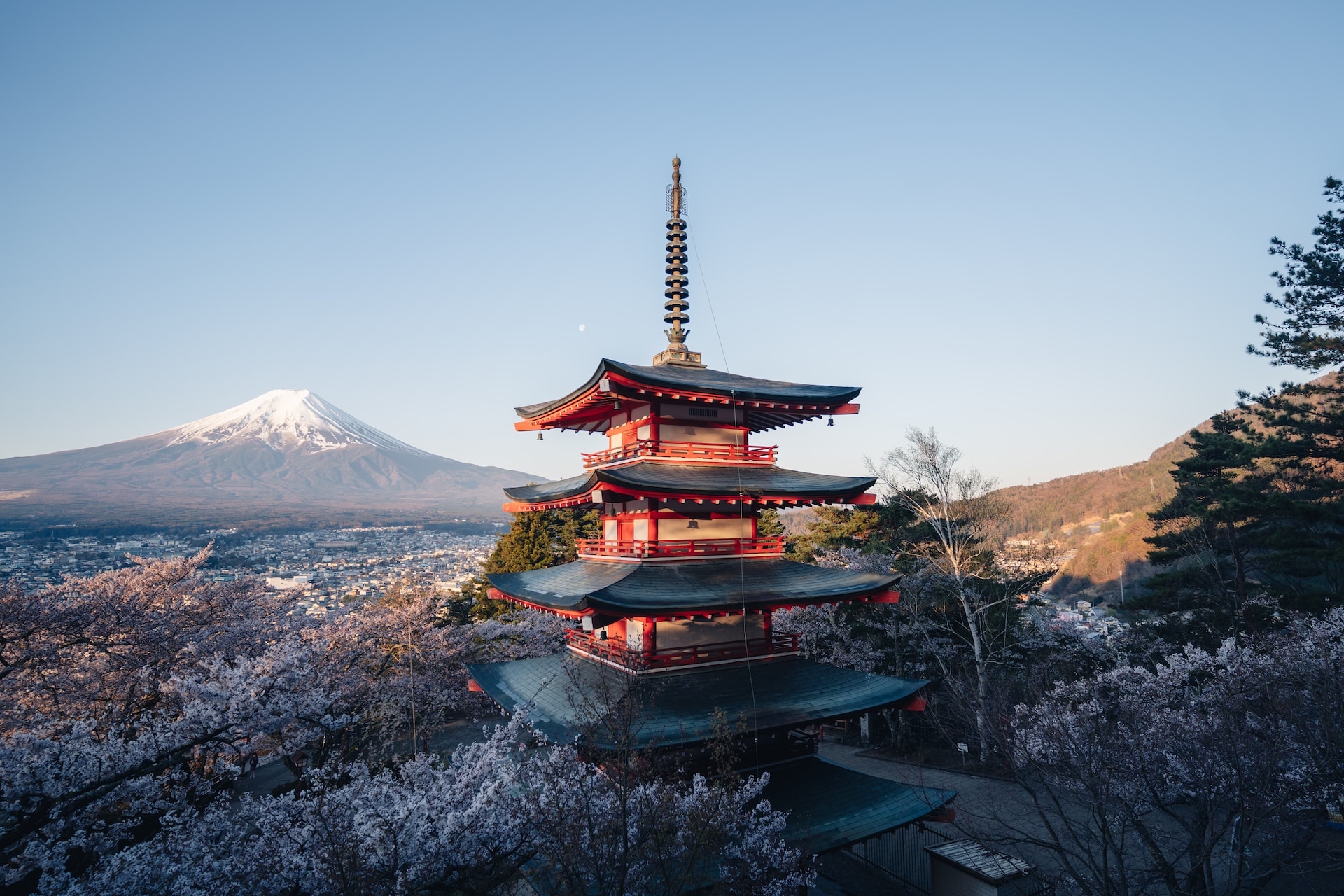 Japan
Source: Spenser Sembrat / Unsplash
The Chureito Pagoda is a five-story pagoda on the mountainside overlooking Fujiyoshida City and Mount Fuji in Japan. It is part of the Arakura Sengen Shrine and was built as a peace memorial in 1963.
The pagoda is particularly famous for its view of Mount Fuji in combination with the pagoda itself and cherry blossoms or autumn colors, and it's frequently found in photographs and artworks.
How to get there
From Tokyo – The easiest way is to take a train from Tokyo to Kawaguchiko Station. You can take the JR Chuo Line from Shinjuku Station to Otsuki Station. From there, transfer to the Fujikyu Railway Line for Kawaguchiko Station. The total journey takes about 2.5 hours.
After reaching Kawaguchiko Station, you can take a local bus to the "Chureito Iriguchi" bus stop or take a taxi.
From the bus stop, it's a 10-minute uphill walk to the pagoda. Be prepared for a bit of a climb, as there are about 400 steps to the top, where the pagoda is located.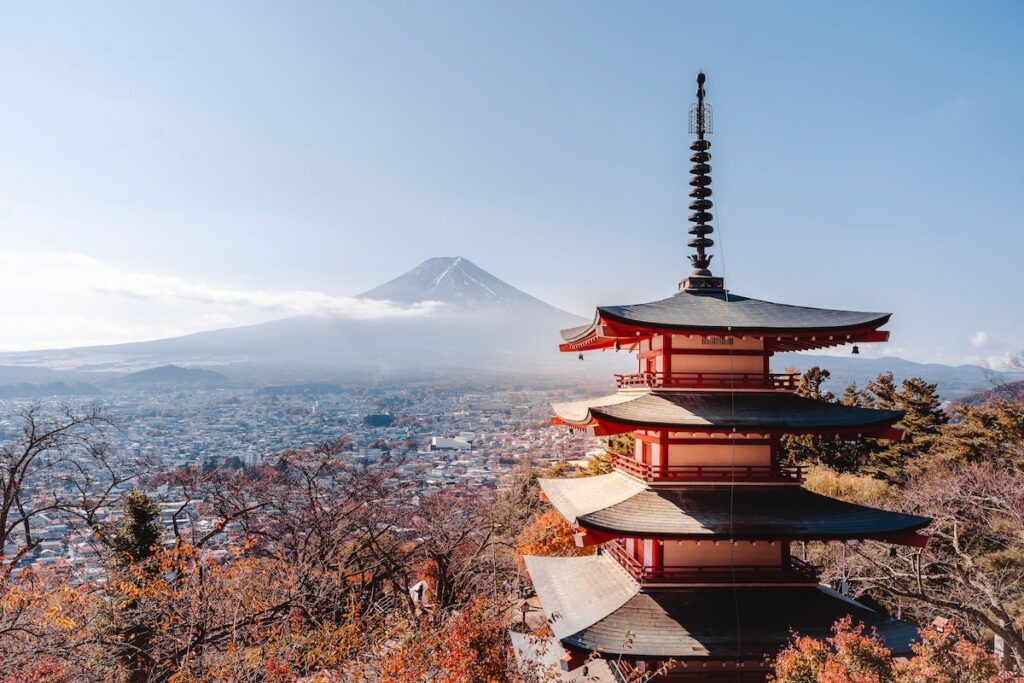 A pagoda is a kind of building that you often see in Asia, like in China, Japan, and Korea. It's a tower-like structure, typically used for religious purposes, mostly in Buddhism. Pagodas often serve as shrines or temples.

Pagodas come in many sizes, but what makes them special and easy to recognize is their design. They have multiple levels or floors, and each level has its own roof. The roofs usually curve upwards at the edges and they get smaller as they go up the tower. This gives pagodas a tiered or stacked appearance.

The number of levels in a pagoda often has symbolic meaning in Buddhism. For instance, the Chureito Pagoda in Japan, can represent the five elements of Buddhist cosmology: earth, water, fire, wind, and void (or sky/space).
Best time to visit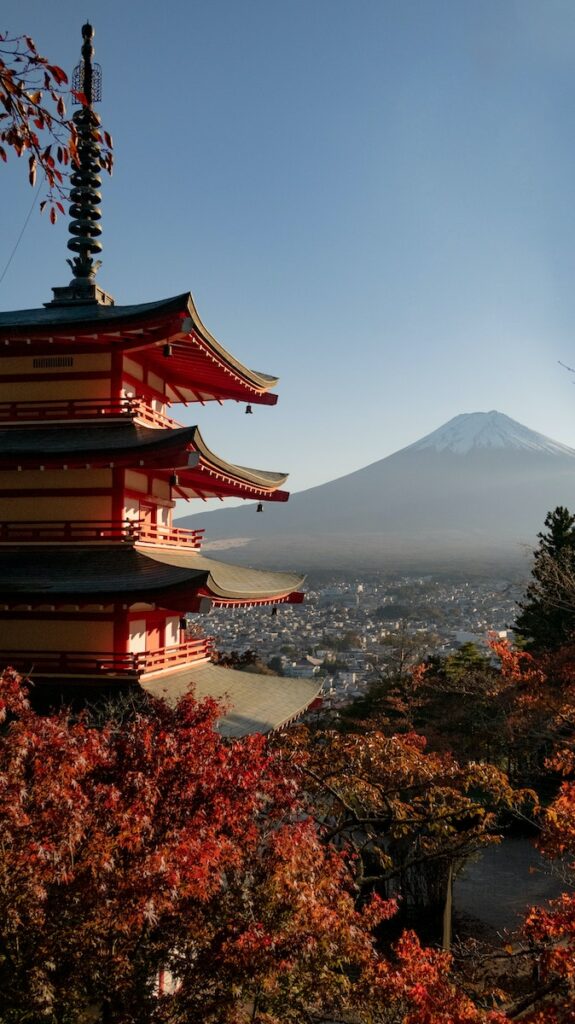 The Chureito Pagoda is a popular spot for viewing cherry blossoms (sakura) in the spring and vibrant autumn leaves in the fall.
Cherry Blossom season (Spring): The cherry blossom season typically starts in early April, but the exact timing varies from year to year based on weather conditions. It's during this time that the area around the pagoda becomes a stunning blend of pinks and whites, offering breathtaking views of Mount Fuji framed by the blossoms and the pagoda.
Autumn leaves (Fall): If you visit during the autumn season, usually in November, you'll be treated to a beautiful array of red, orange, and yellow leaves.
Remember, the weather can greatly affect the visibility of Mount Fuji. On clear days, the mountain is visible in all its glory, but on cloudy or rainy days, it may be obscured. Early morning generally provides the best viewing conditions.
Also, you can look at another "Photo of the day" featuring Mount Fuji (a view from Lake Kawaguchi).
This post might include some affiliate links. If you make a purchase through these links, I may earn a small commission at no additional cost to you. I appreciate it when you use my links to make purchases.